Contemplate life? More like lemme contemplate LIKES. The winner of our Culture Jamming challenge is a real thinker. Artist Grant Shepley (@Gamma-Ray) re-imagined one of the most recognizable pieces of art as its 21st-century counterpart, "The Procrastinator". Balancing the style of Banksy with classic sculpture art, he created a social (media) commentary of our world today in a creative way (or maybe it's just a warning against checking the phone on the John). Don't procrastinate on this one. Close out of the 'grams, reconnect with your thoughts, then scroll down and see how Grant created this masterpiece!
.     .     .
First things first, what have you been up to lately! Anything you're currently excited about?
My biggest news this year is that I finally left my full-time job a few months back to become a full-time freelance artist. So far I'm loving it! This frees up a lot more time to experiment with designs and hobbies and travel. I'm very excited about a vacation to Brazil early next year!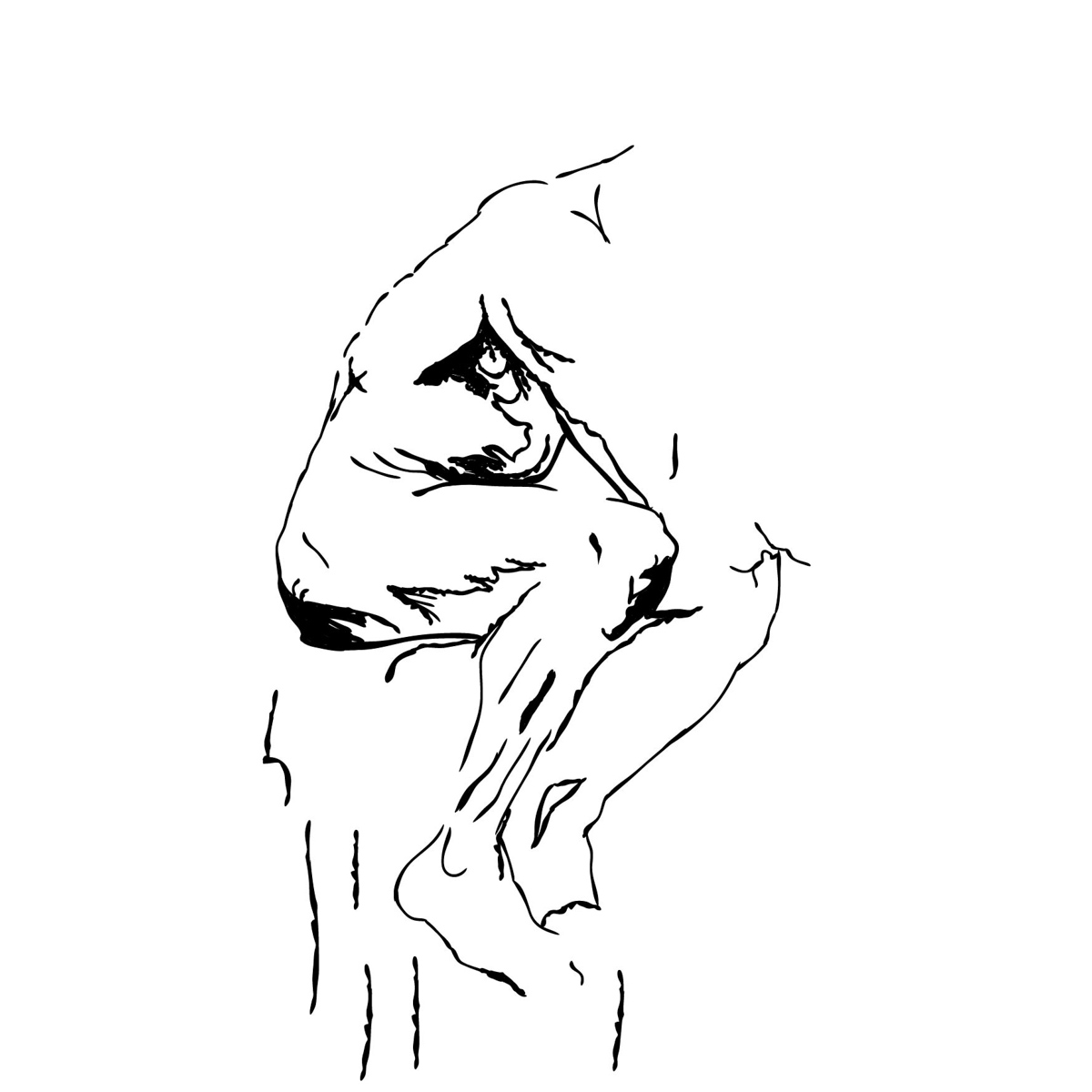 Tell me about this design! Where did the idea come from? What was the process behind it?
Being the big Banksy fan I am, I set out to create something inspired by his art. I've had this idea for a while now, but the original idea was to have "The Thinker" with a VR headset on. After seeing the "culture jamming" challenge I changed the VR to a phone. I felt that the phone/social media spin was more relatable for today's society.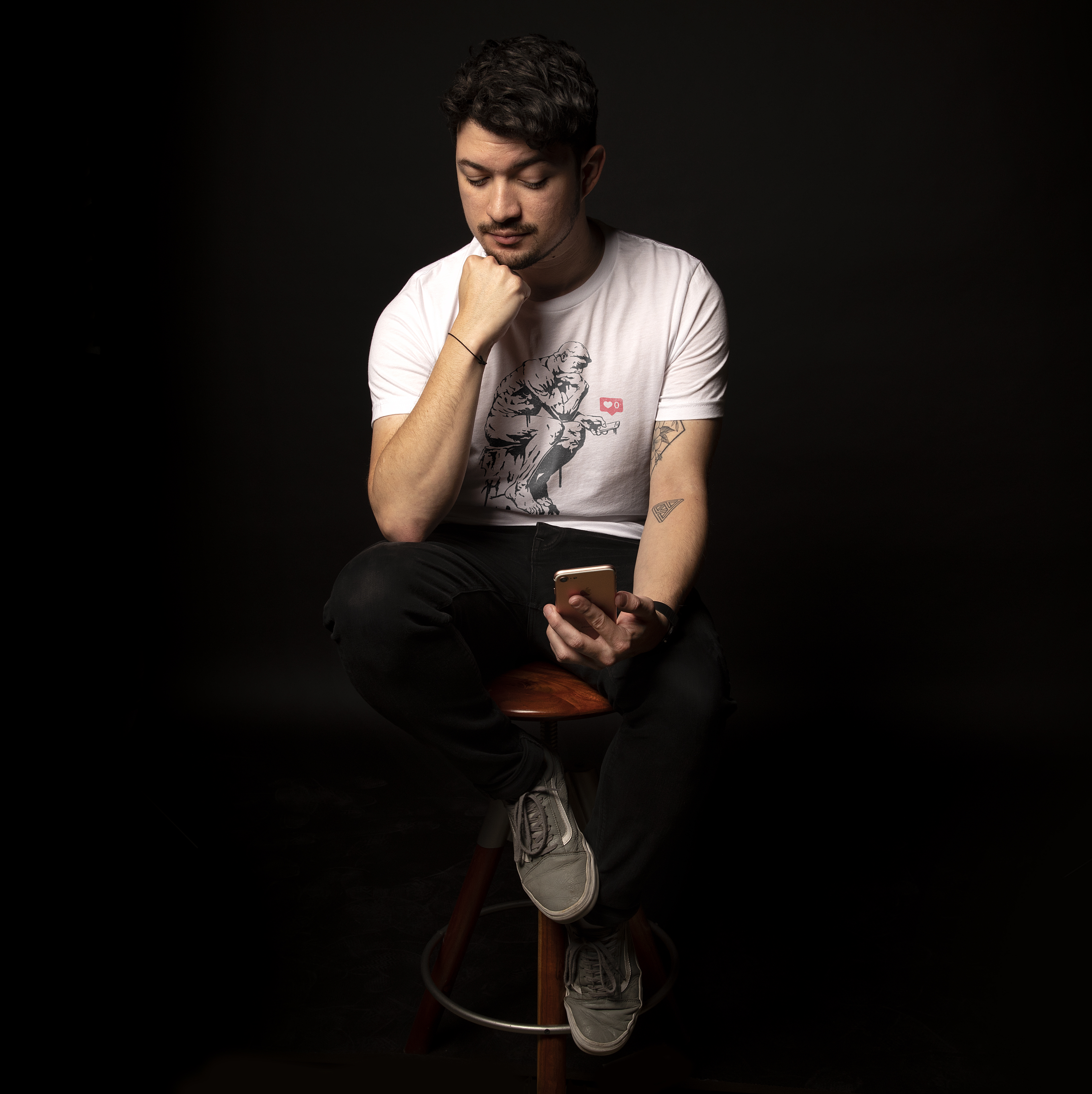 You've said in past interviews that you like to experiment with new styles. Was this a new style of art for you?
It was a graffiti style that was really fun designing. (It would be really cool if I could actually spray it up somewhere in public, haha.) My design "The Fall of Man" had a similar style, and also has a "culture jamming" vibe to it.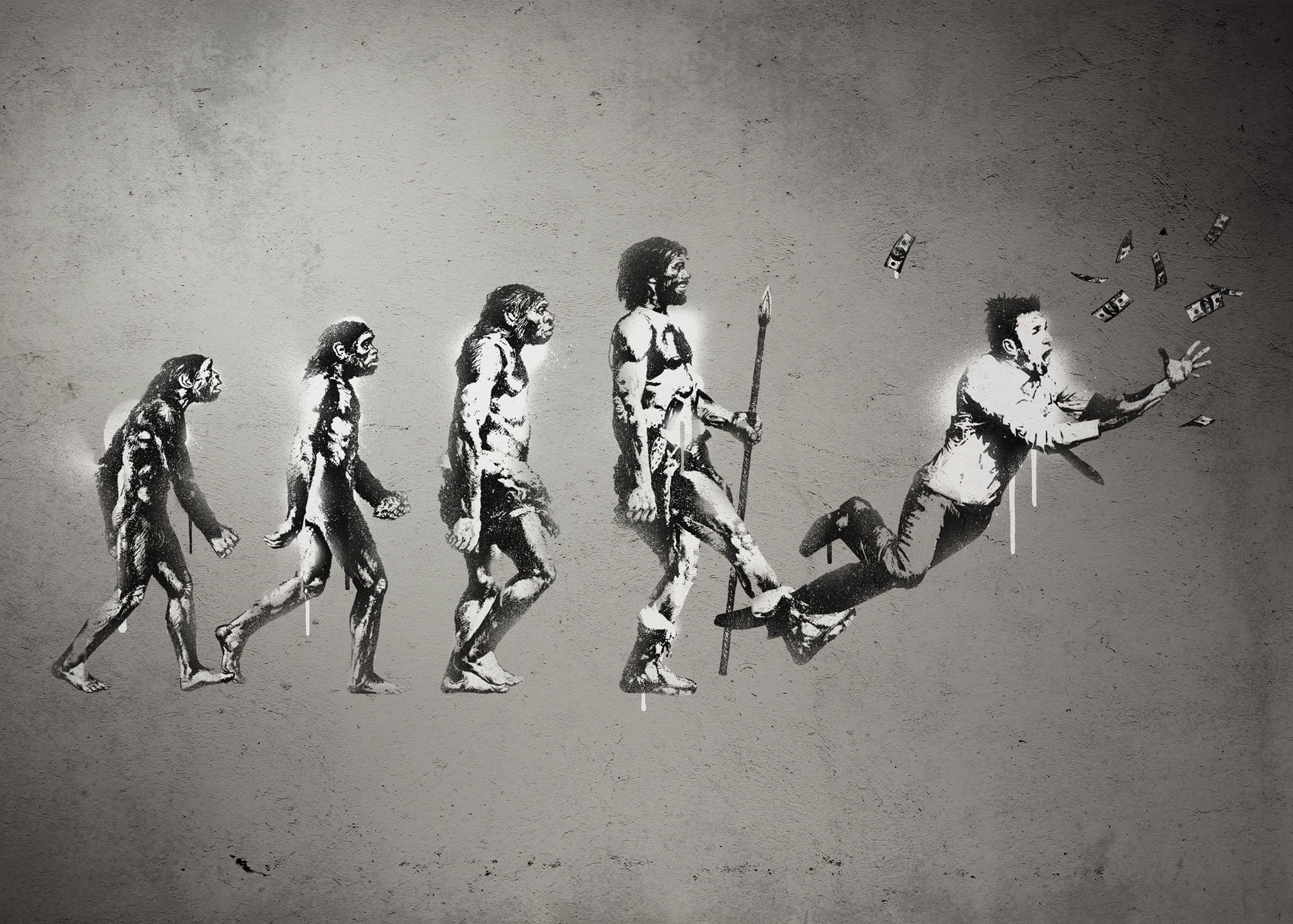 How do you like to disconnect and get away from social media for a while?
Me and my girlfriend are big fans of hiking. We find that it helps a lot with escaping from technology and daily stress. We sometimes also have no technology nights where we switch off our phones, computers, and don't watch TV etc. Although I'm guilty too of being overly drawn to my phone and Instagram at times.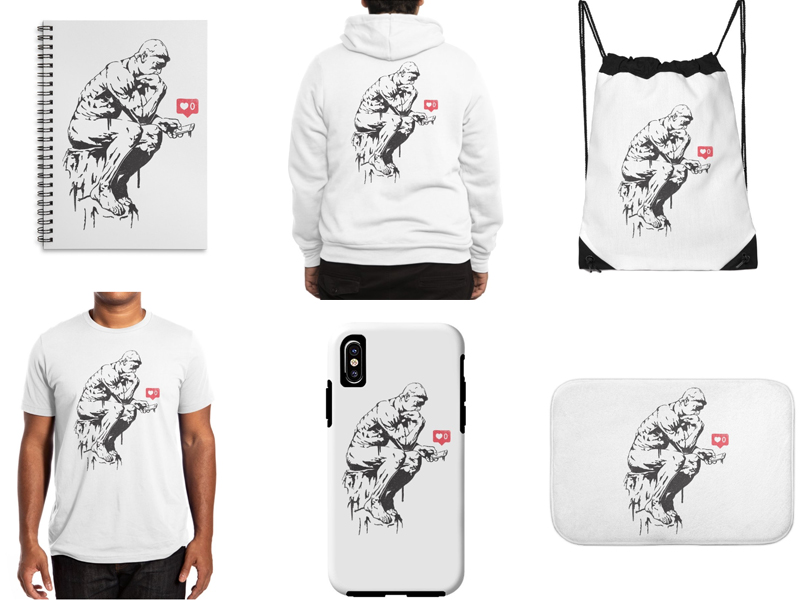 What are your go-to tools of the trade?
All my designs are done with Adobe Illustrator and Photoshop. And my trusty sketch tablet gets used on a lot of designs, too.
What books, podcasts, or shows have you been obsessed with lately that you would recommend to artists?
The Netflix doccie Jane about Jane Goodall and her experience and surveys on chimpanzees is really quite mind-blowing. The Dark Tourist series was really awesome for people who enjoy a slightly more alternative travel show. ;)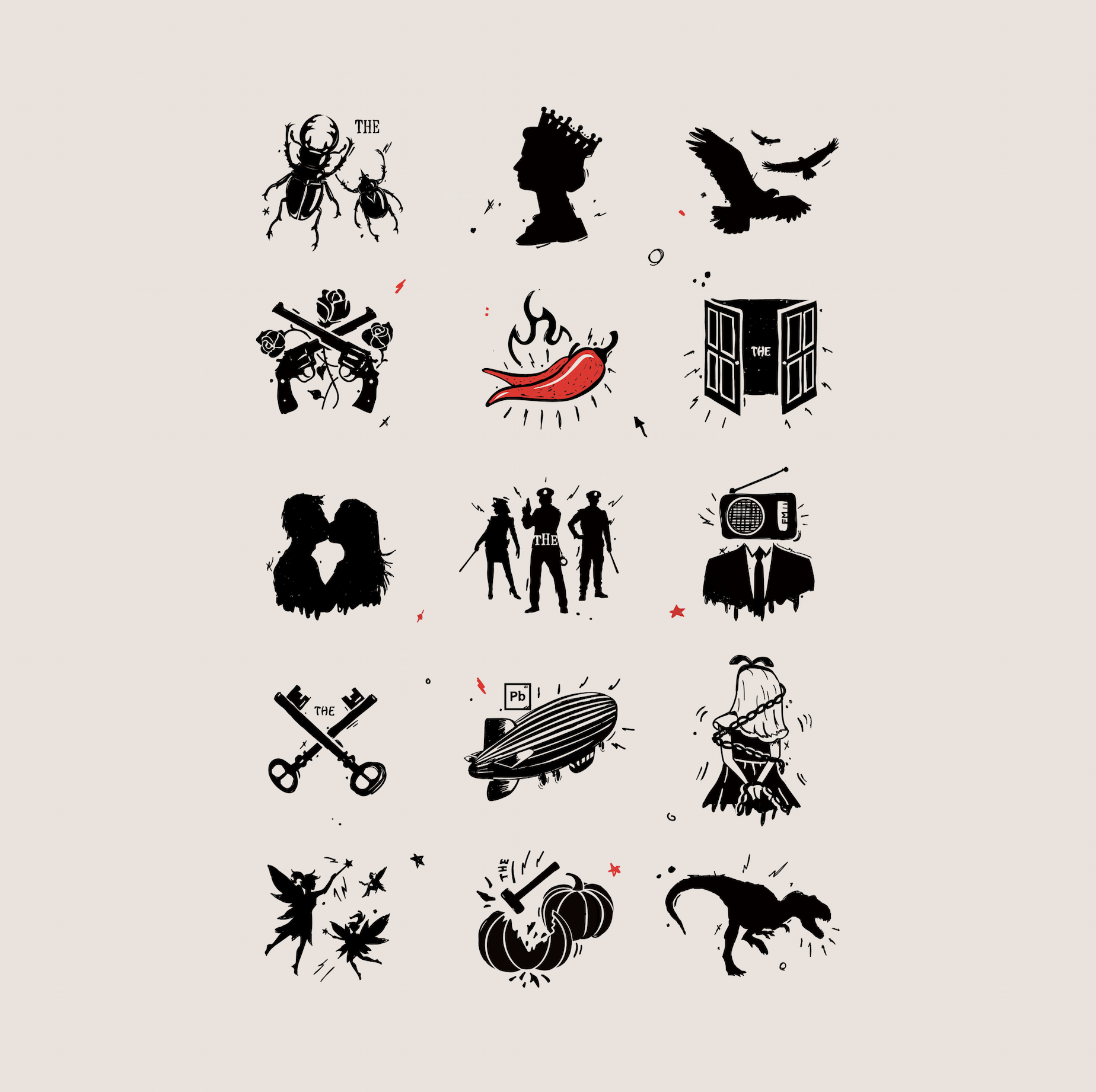 What keeps you inspired?
I simply cannot get enough of thinking up and creating my own ideas (especially when there are no clients involved, hahaha).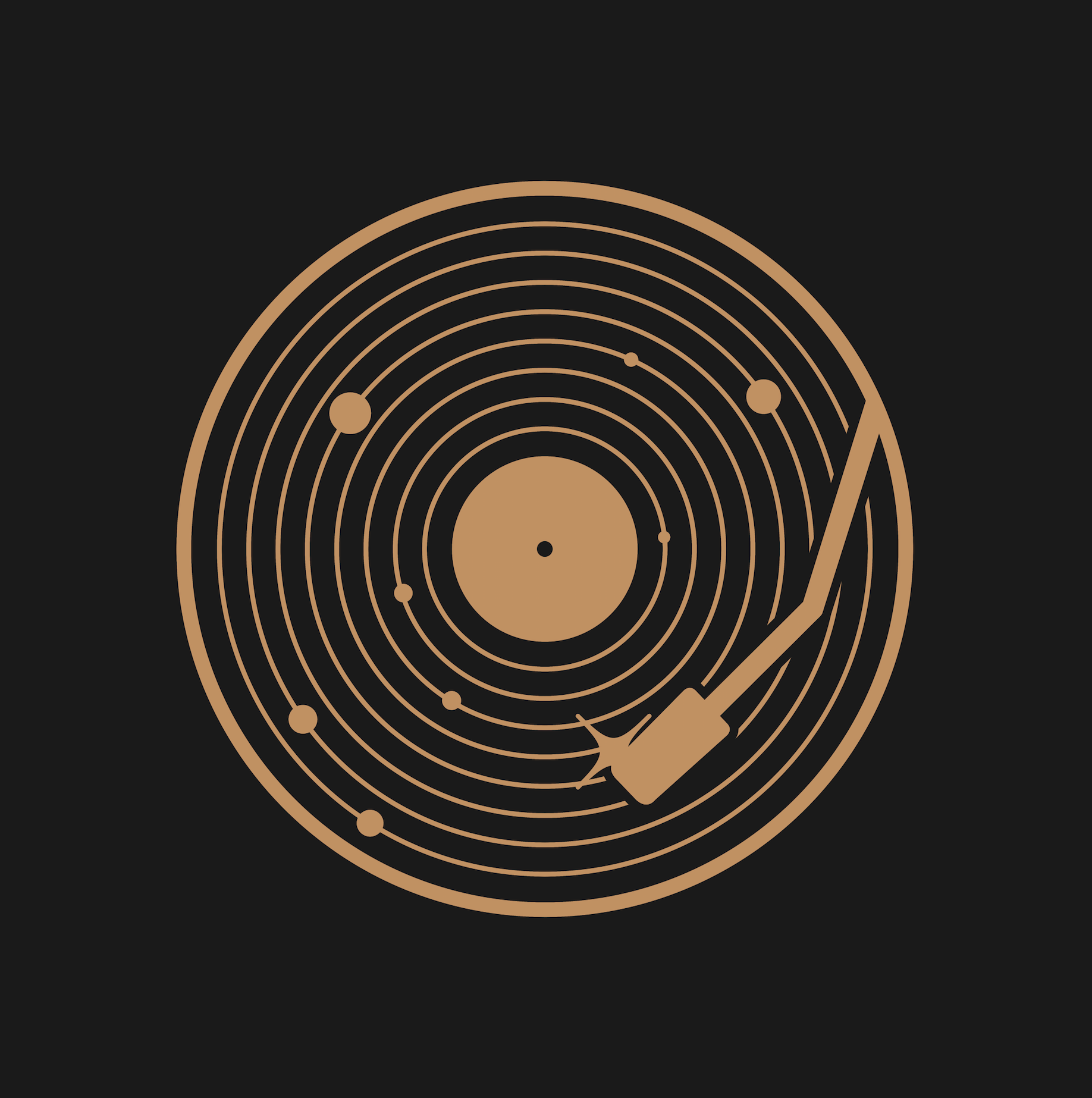 Anything else you'd like to share?
Just to say thanks again for the print and interview :)
See More of the winning design!