It's that time of year! The gifts are wrapped, candles are ready to be lit, the Muppets Christmas Carol DVDs are being dug out of hibernation, oh yes; good holiday times are upon us! While many of us may get vacation time, family festivities are a full-time job in themselves. Whether you're getting ready for a small fam shindig or you're making sure you got enough gifts for all 500 cousins, we all need a little downtime this season. And what better way to do that than by curling up with a good book and getting cozy in an ugly Christmas sweater by the roaring fire? Here are a few books and authors I recommend picking up for your holiday road trips and getaways!
.     .     .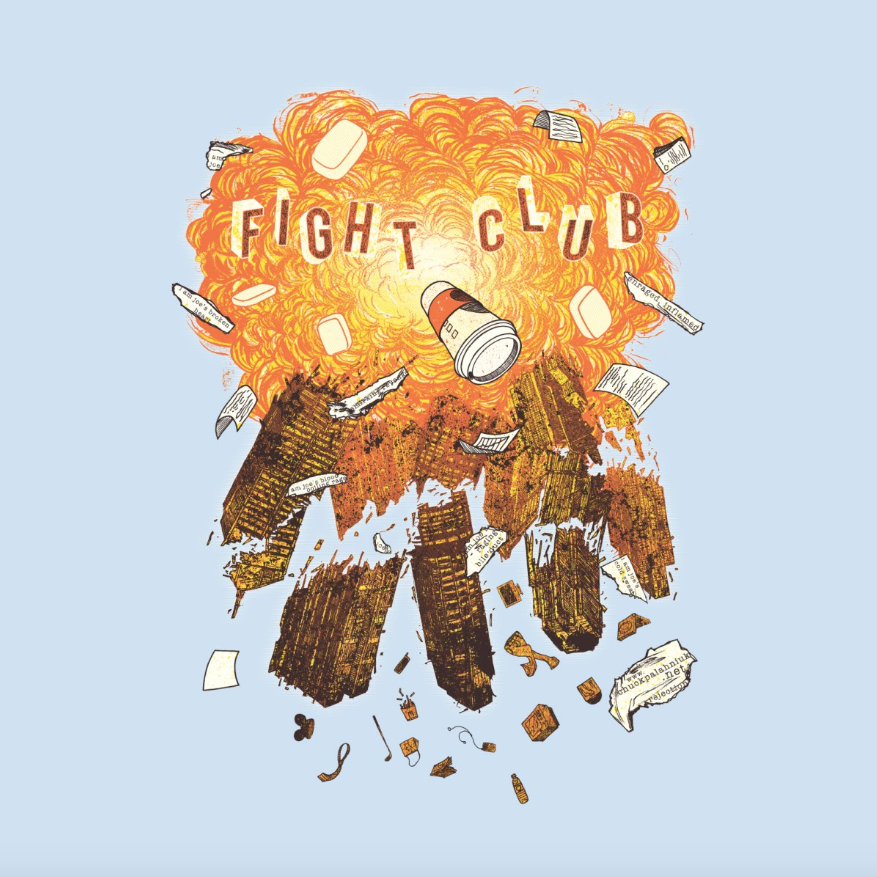 Anything that Chuck Palahniuk has written. For real.
Y'know how some books can be 200 pages of pain to get through while others breeze by? Chuck Palahniuk's writing is easily the latter. Best known for Fight Club, Palahniuk's stories pick you up for the ride in an addicting, read-this-book-in-three-hours fashion. From an artist who gets wrapped up in a conspiracy way bigger than herself to a beauty queen missing half her face, all of Palahniuk's stories and characters are vastly different and equally fascinating. Browse the official Chuck Palahniuk Artist Shop to rep your favorite stories!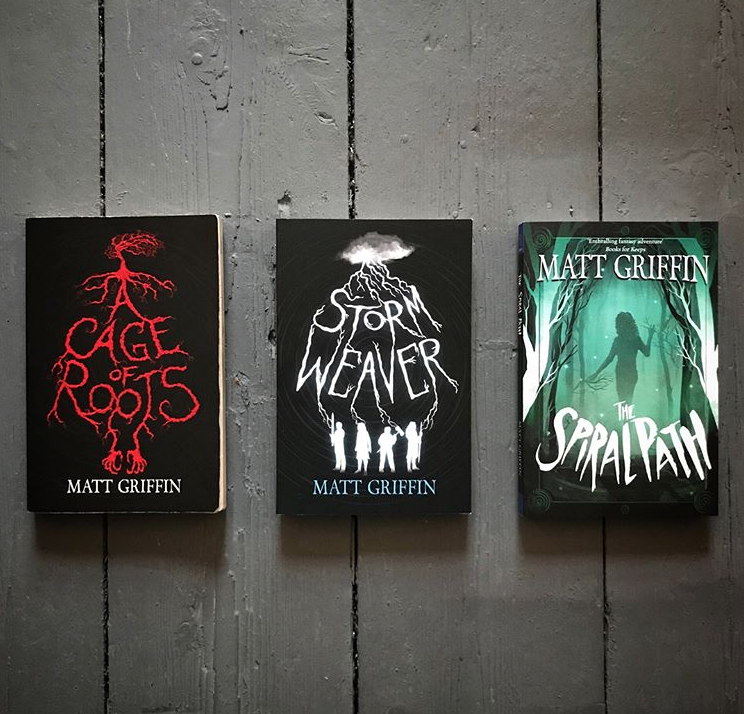 The Ayla Trilogy
By Matt Griffin
What happens when an artist with a love of Irish folklore and a fantastical art style (for real, look at his Artist Shop) writes a book series? You get Matt Griffin's Ayla Trilogy. The story follows the orphaned Ayla, whose past literally comes after her when she takes a trip to Ireland to explore her roots. Now, it's up to her three best friends to save her from a dark fate – a fate that's bigger than any of them. This delightfully dark story explores friendship, the past, and what happens when magic and reality collide.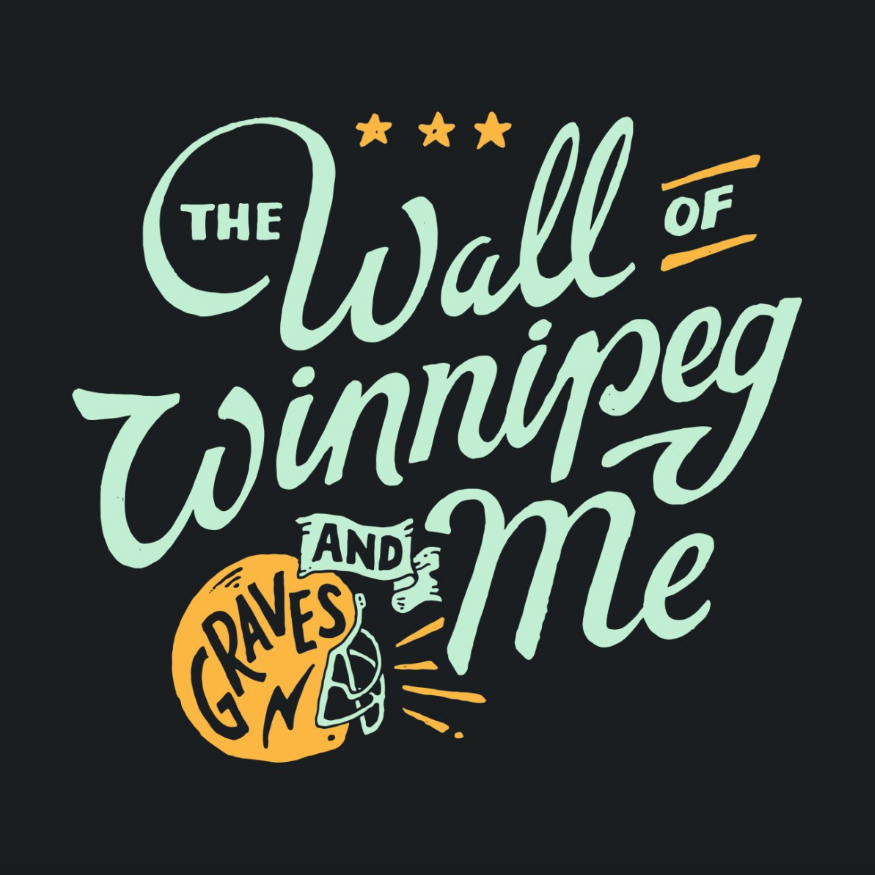 The Wall of Winnipeg & Me
by Mariana Zapata
Looking for a story that can make both football lovers and romance lovers happy? The Wall of Winnipeg & Me by New York Times and USA Today bestselling author Mariana Zapata is right up your alley. The story follows Vanessa – an ex-personal assistant to Aiden Graves – a defensive lineman referred to as "The Wall of Winnipeg". Her job as his assistant was meant to be temporary, so when he shows up at her door after she's quit to ask her the most insane favor yet, she has a big decision to make. Check out the book and the amazing art that goes with it in Mariana Zapata's Artist Shop!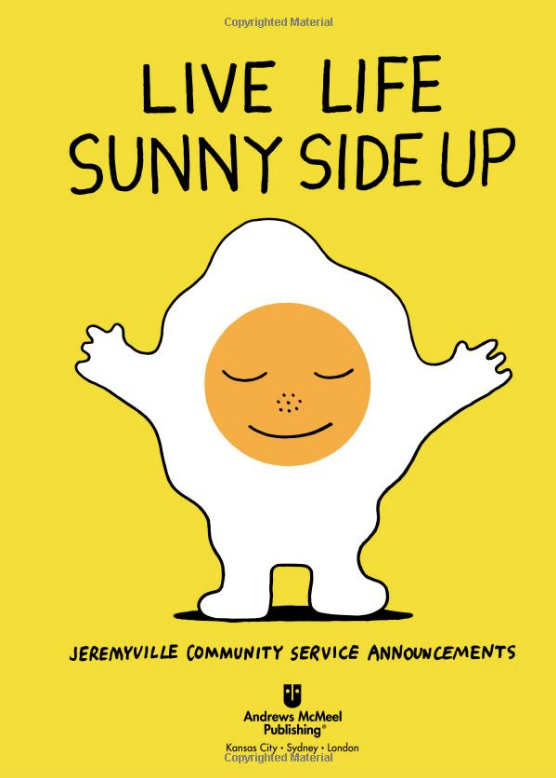 Live Life Sunny Side Up
by Jeremy Ville
Let's be real – the holidays are fun, but between family drama and, if you're in our neck of the woods, the winter gloom, it's easy to get a little bummed. Let artist Jeremy Ville save you from a blue Christmas with his feel-good book, Live Life Sunny Side Up. The book is a collection of his most popular "Community Service Announcements" (aka charming positive affirmations). Do yourself a favor and introduce yourself to the CSAs and happy designs in the Jeremyville Artist Shop, then snag this book for yourself for when you need to shake the funk outta your brain.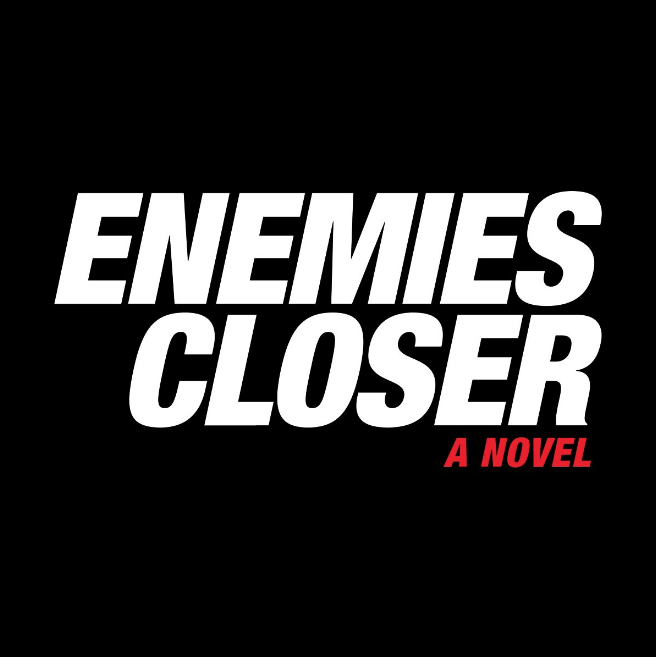 Enemies Closer
by Josh Sabarra
Bestselling author Josh Sabarra could easily have a movie made about his own life. This marketing executive secured himself a place on the Hollywood A-list, but after finding success, he had yet to find himself. He documented this journey in his memoir, Porn Again, and has now shifted his writing focus and personal experience from non-fiction to fiction with Enemies Closer. The book follows movie studio publicist Marcee Brookes as she's pulled out of her 'ordinary' life and into a clique of A-list friends…but it doesn't take long to discover that this life isn't all it seems, and neither are her 'friends'. Check out exclusive Enemies Closer merch in Josh Sabarra's Artist Shop!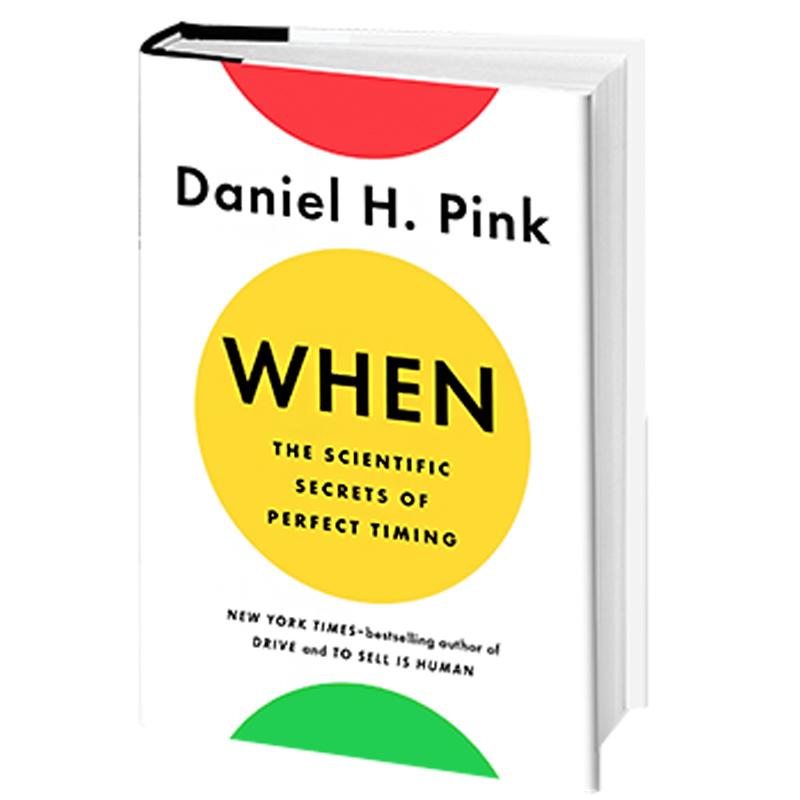 When
by Daniel H. Pink
When hits shelves on January 9th, 2018 – what a perfect book to start the new year with! Daniel H. Pink has written five bestselling books about "the changing world of work". And his newest book, When, looks at the science behind the idea that "timing is everything" and how to use that knowledge to help you improve your life at work, personally, etc. So, at the risk of sounding like an Abbott and Costello bit, when order When? Pre-order the book now and get a free t-shirt, plus some other amazing freebies!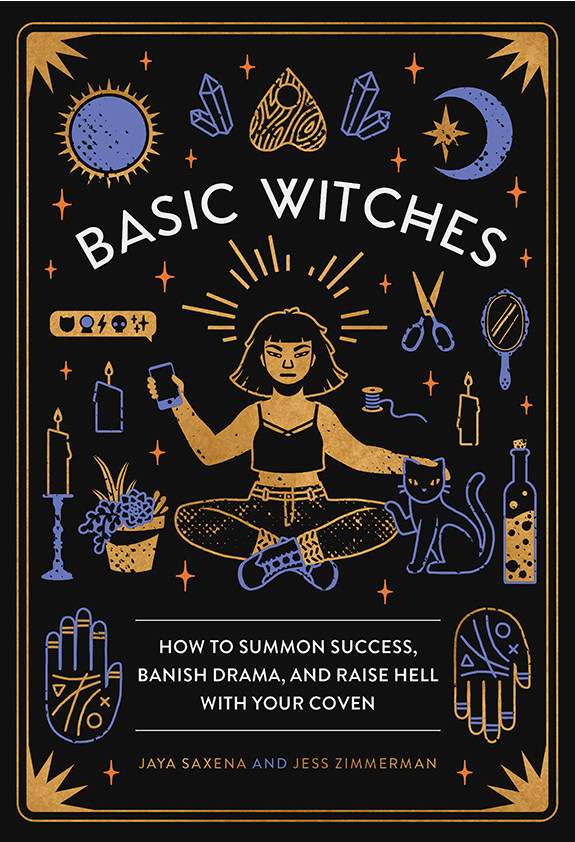 Basic Witches
by Jaya Saxena and Jess Zimmerman
Come for the cover, stay for the story…but then again, as a huge fan of Threadless artist Camille Chew, I'm a little biased towards her cover art for Basic Witches. In this wonderfully witchy book, authors Jaya Saxena and Jess Zimmerman provide readers with witchy lifehacks that will help clean up everything from your confidence to your bedroom.
The Wicker King
by K. Ancrum
A Series of Unfortunate Events author Lemony Snicket himself recommended this book – need I say more? Chicago-based author Kayla Ancrum has spun a psychological thriller about two best friends – Jack and August – who battle with maintaining sanity after Jack starts to hallucinate a parallel-to-our-own world that August vows to save him from…even if that means accepting Jack's dark world to do so. Besides being a captivating story, The Wicker King is a unique visual experience that doesn't stop at the stunning cover. With some pages done with white writing against black paper and other pages featuring sketches all along the edges, it's a wholly unique visual experience. Pick up the book, then find out how the art came together in this interview!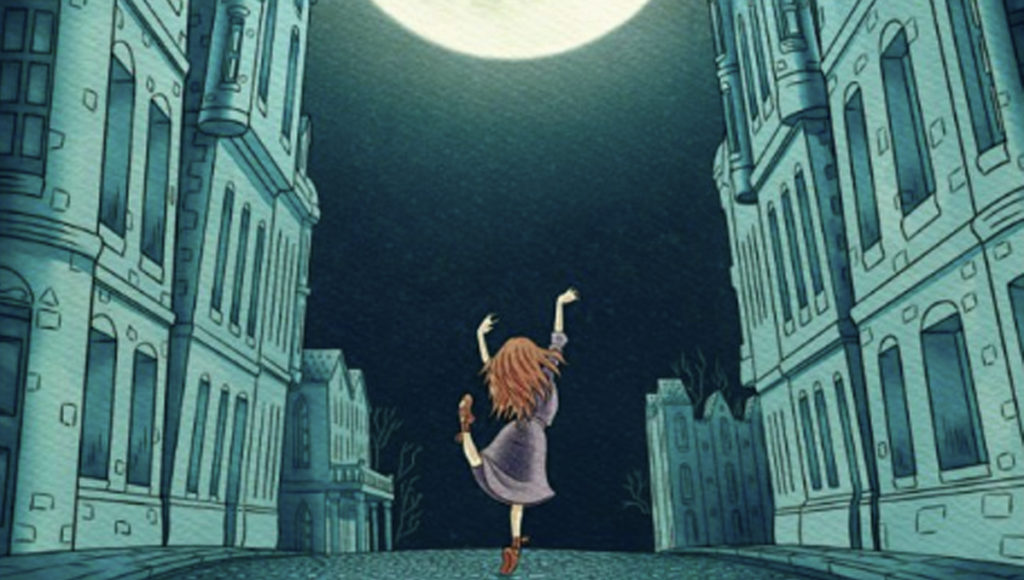 Metaphrog's dark fairy tales
The Eisner-nominated creative team Sandra Marrs and John Chalmers have made a style all their own, retelling fairy tales in a way that gives them a dark twist. Their storytelling combined with their stunning art (see a ton of it in their Artist Shop) is a match made in heaven and will take you on a journey.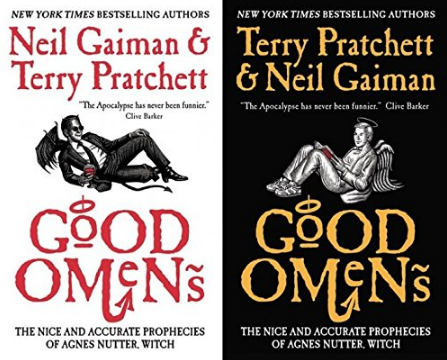 Good Omens
by Neil Gaiman & Terry Pratchett
I can't recommend Neil Gaiman's fairytales-for-grown-ups style enough. And when he and Terry Pratchett combine forces in Good Omens, you get the funniest Armageddon story ever told (I'd put money on it). Following a demon, an angel, a witch, a witch hunter, and the antichrist himself, Good Omens surprises as much as it causes serious laughs. You won't be able to put this book down; even after you've finished it you'll want to pick it back up and start all over again (I know from experience). With the Good Omens miniseries slated to hit screens in 2018, read the book first!
Design in the featured image is "All Booked Up" by David Olenick.