Noodle, the 13-year-old pug and viral sensation on TikTok, now offers official merch on Threadless.
Chicago, IL (October 20, 2021) – Creator commerce platform Threadless partners with Noodle, the beloved pug who recently won over the internet by acting as an oracle that predicts the type of day everyone will have. The official Noodle No Bones Boutique containing fan merchandise is now available on Threadless's custom merchandise platform, Artist Shops.
Noodle's owner, Jonathan Graziano, gained over 2.6 millions followers on TikTok in just a week with the "bones" game he plays with his 13-year-old rescue dog. Every morning, Noodle has fans on the edge of their seats as they wait for him to determine the mood of the day. If he wakes up and flops back into bed, it's a "no bones day," which means you should take it easy and focus on self-care. If he props himself up on his own, it's a "bones day." That's your cue to treat yourself with something worthwhile, like an extra scoop of ice cream or a day off.
Graziano feels touched by the reactions the Noodle No Bones Boutique on Threadless Artist Shops. "It's so exciting to see how enthusiastic people are about bringing some of the humor and joy Noodle brings into my life every day into their own. He is my best friend, and to know he makes so many others so happy is incredible. Thank you for loving my guy!"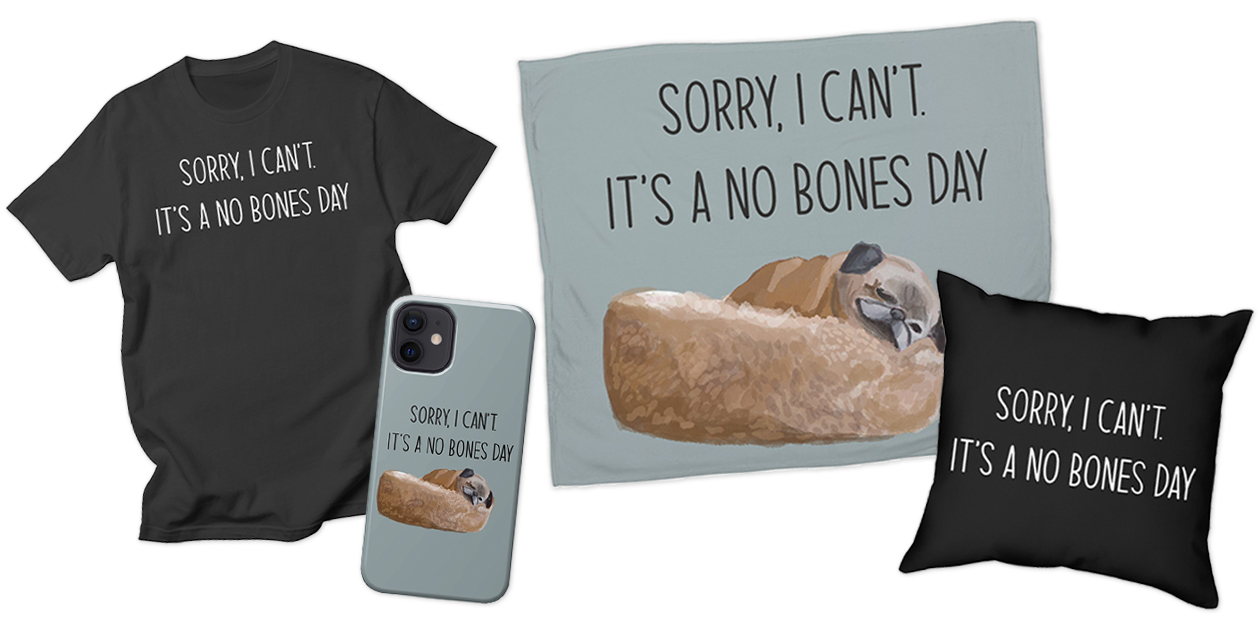 Fans and followers of Noodle can enjoy custom t-shirts, stickers, mugs, blankets, magnets, pillows, and more in the Noodle No Bones Boutique, currently featuring art made by Erin Hill. A portion of the proceeds from the sale of all official Noodle merch also benefits local animal shelters.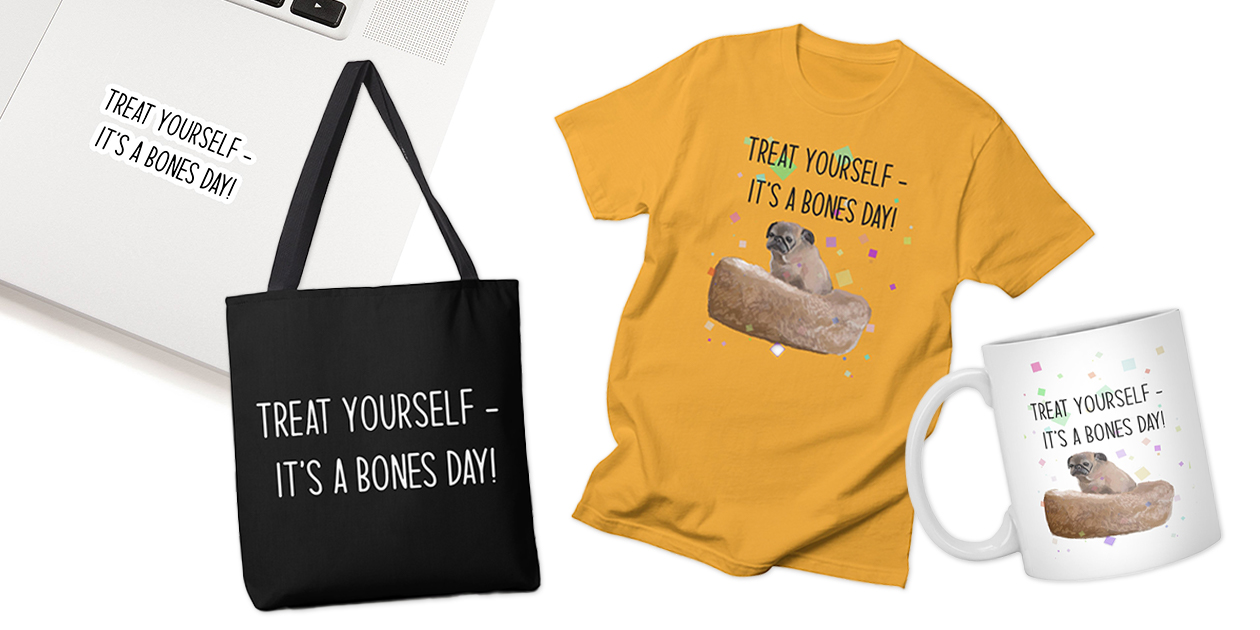 Threadless's Artist Shops platform enables creators around the world, like Jonathan, to effortlessly promote, add, fulfill, and deliver print-on-demand merchandise to fans online. Threadless works with both amateur and seasoned creators to maintain their Artist Shops, add and promote new products and designs, support marketing efforts, and provide customer service to help maximize viral moments, which is exactly what Jon and Noodle achieved. 
Threadless launched their customizable online merch platform, Artist Shops, in 2016 to allow artists like Nathan W. Pyle to monetize their art as their own brand. With Artist Shops, individuals upload their art and transform it into merch-ready, tangible products their customers can buy. Threadless handles logistics for Artist Shops owners, including manufacturing, order fulfillment, and customer service. Currently, the platform hosts over 250,000 unique Artist Shops.
---
For more information on Threadless and Jonathan Graziano's pet dog, Noodle, visit noodleofficial.threadless.com, and follow @jongraz on TikTok and @showmenoodz on Instagram. Follow @threadless on TikTok, Instagram, Facebook, and Twitter.
About Threadless
Founded in 2000, Threadless is an e-commerce company and online creator community. In 2016, Threadless launched the print-on-demand Artist Shops platform to make selling art online easier for independent creators. The turnkey merchandise solution allows individuals, companies, and nonprofits to create their own custom-branded online store for free, sell their best designs in the Threadless Marketplace, and have opportunities to sell across a variety of offline retail stores.
Media Contact: press@threadless.com