Welcome to another edition of Threadspotting on The Flash! A.k.a "look, ma! We're on TV!"
It's one thing to see people wearing our community's designs out in the world. But it's a whole 'nother thing to see characters on TV rocking Threadswag, especially when they're alongside superheroes (!!). Our tees have appeared on The Last Man on Earth and Community, just to name a few. But the biggest fictional Threadfan has got to be Cisco Ramon on The Flash, hands down.
Here's a little "Tee-V" lookbook of a few Threadless tees that show up during seasons 2 & 3 of The Flash, plus a few quick flashbacks to a couple tees we missed back in season 1! Check 'em out below!
.     .     .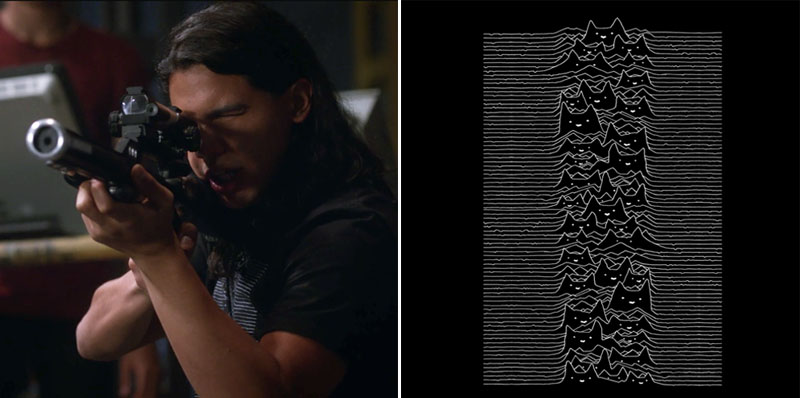 "Furr Division" by Tobe Fonseca | S3 E3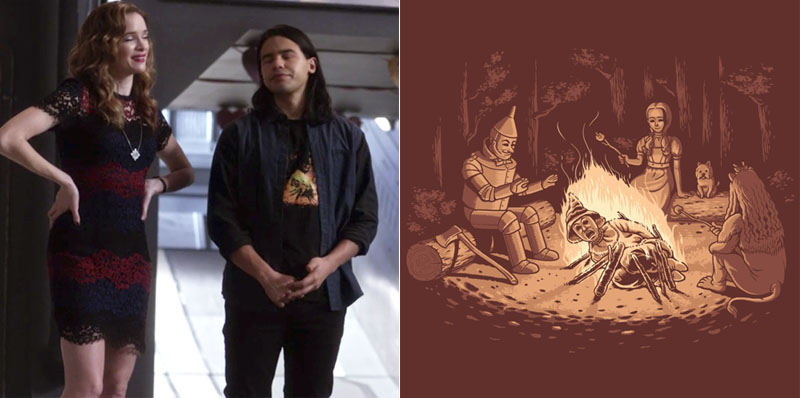 "Campfire" by Ben Chen| S3 E14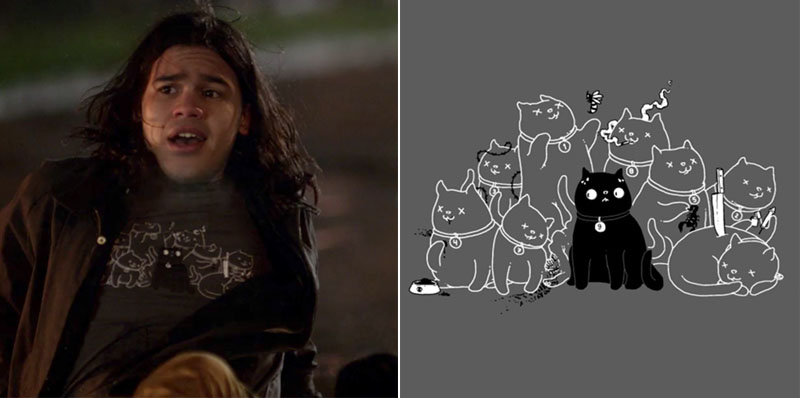 "8 Down, 1 to Go" by tenso GRAPHICS| S2 E20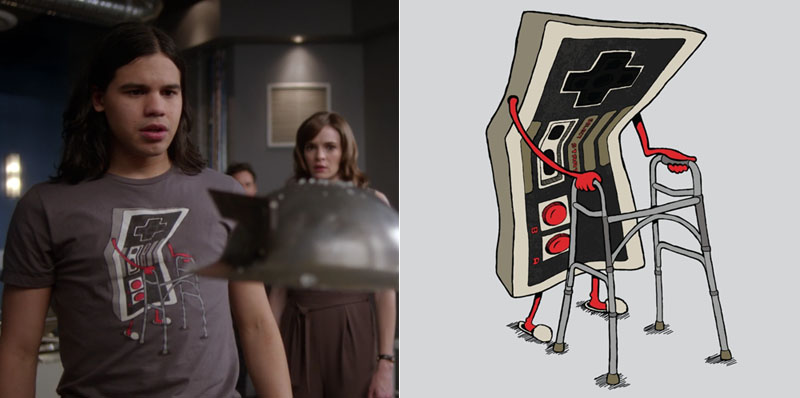 "Old Gamer" by Nicholas Ginty| S2 E16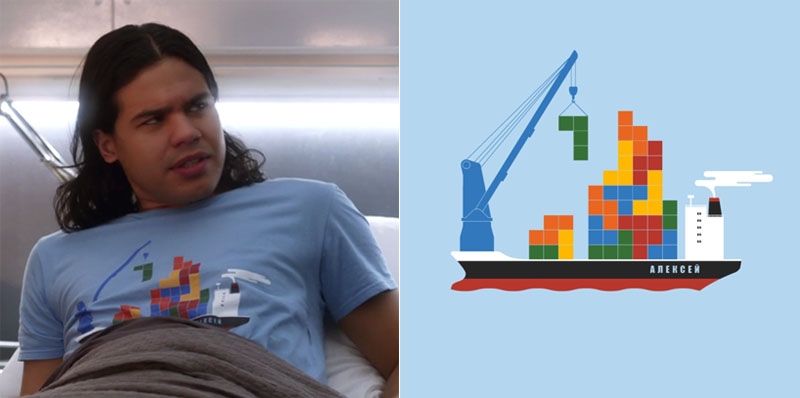 "Russian Cargo" by Hans Krebs| S2 E11
"Russian Cargo" is popular amongst the fictional masses – it's also made an appearance on The Last Man on Earth and Community!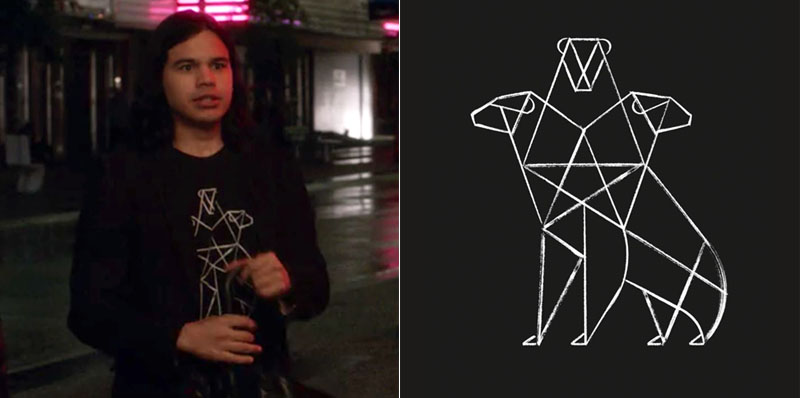 "Cerbearus" by Ross Bruggink| S2 E07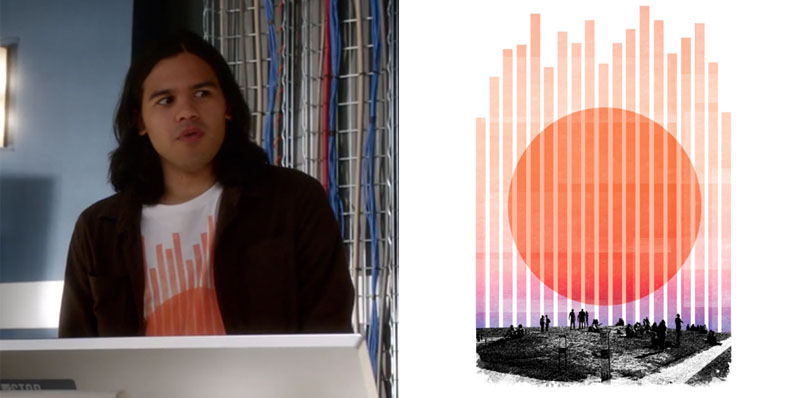 "Summer Nights" by Nils Gerheim| S2 E07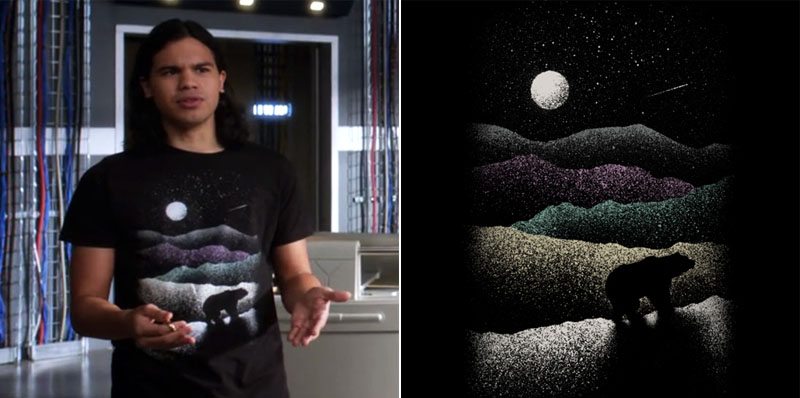 "Wandering Bear" by Florent Bodart| S2 E07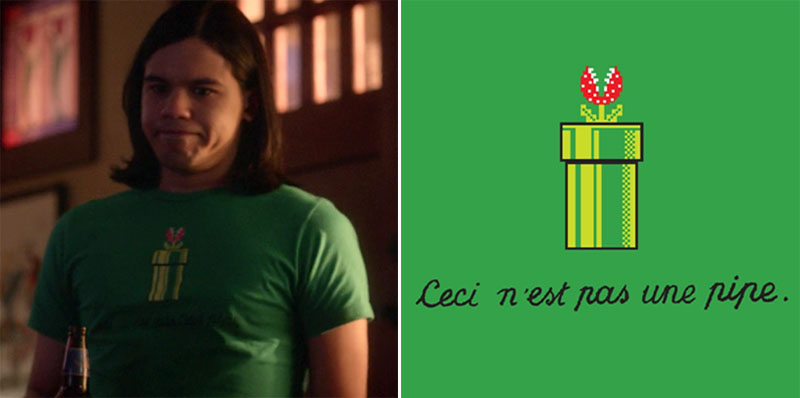 "This is Not a Pipe" by Genee Cosden| S1 E19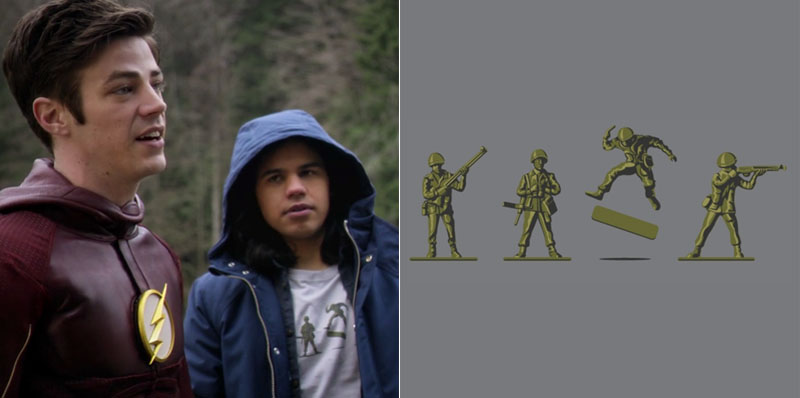 "Khaki Kickflip" by Nick Kohler| S1 E20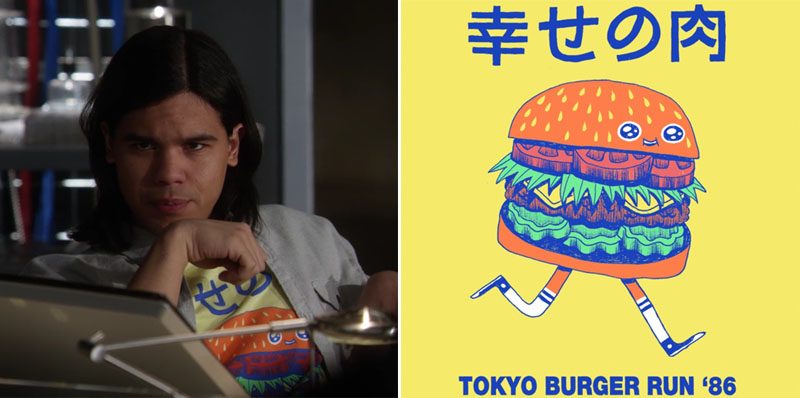 "Burgerman" by zackolantern| S1 E17
Snag Cisco's style (or your own)!
Thanks to wornontv for a little help figuring out episode numbers!