🎶Baby, don't fear the reaper🎶 As easy as modern technology has made it to create art digitally, there's nothin' like getting off the computer and back to your traditional artistic roots. And the winner of our hand drawn challenge, Pigboom Kaboom (@pigboom2014), is inspiring us to trade the stylus pen and tablet for an inking pen and paper with his process art for "Mort".
We talked to Pigboom about how that name came about, about the heartwarming story behind his winning design, and about the process. Check it out!
.     .     .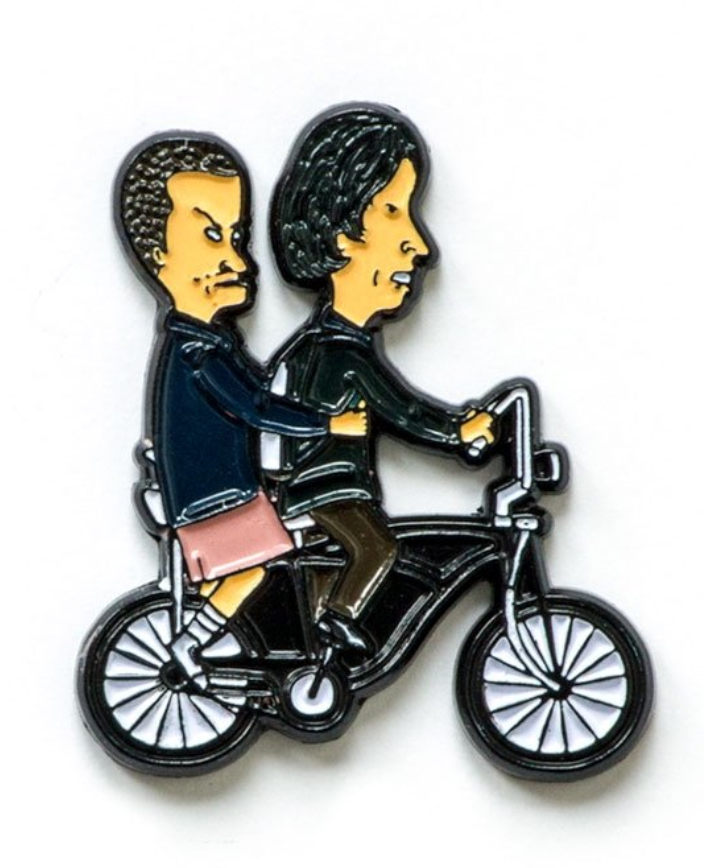 First things first, tell us a little bit about yourself!
Well, a part of me is introverted and I suffer from allergic rhinitis, which gives me a good reason to stay at home most of the time. I love to collect art books, books that showcase the works of my favorite artists, and other designs that serve as an inspiration.
I'm happy with my clutter too. I do try to keep things minimal but when I work, I go on auto-focus and stop only when I feel exhausted. I won't realize the mess I leave behind until I'm done.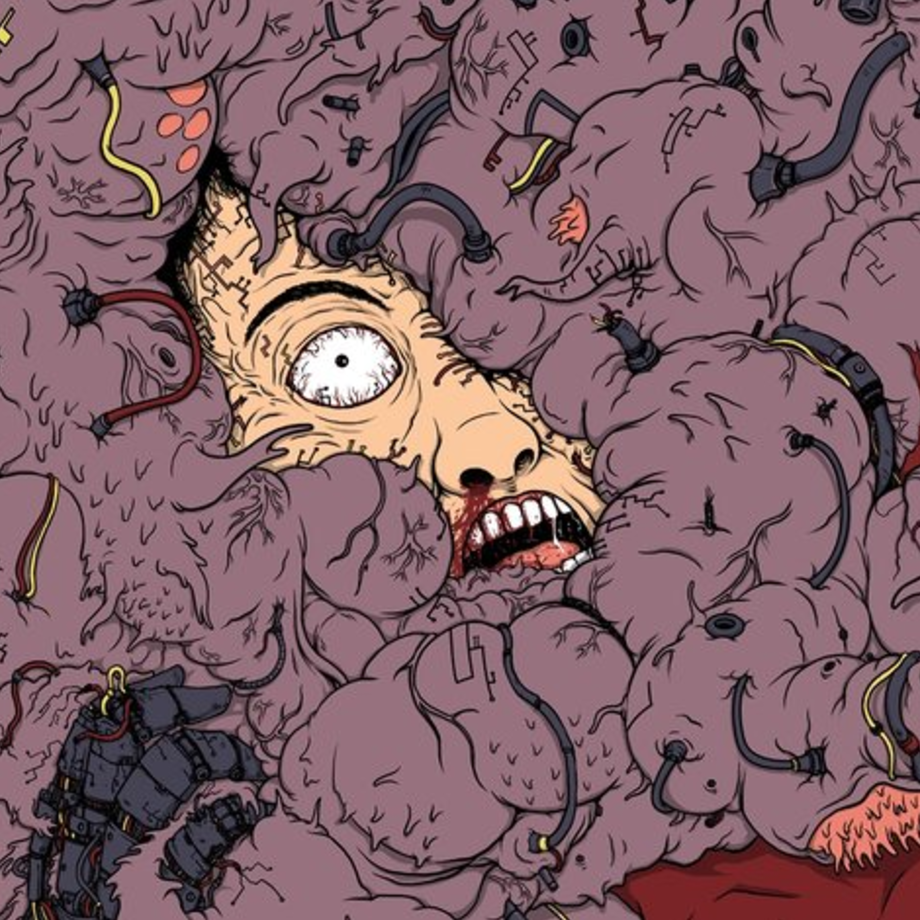 How did you come up with the name 'Pigboom'?
I started to get interested in round, portly stuff during my college years. You know, stuff like chubby baby cheeks and pot-bellied pigs. Playing DotA was also a favorite pastime. My favorite character was Barathrum, the Spirit Breaker. I thought Barathrum was a pig, and it turns out that he was a bull. "Charge" was one of his abilities that I loved most. He charges to his enemies, and smashes and stuns them in surprise, like a "BOOM!" That's how "Pigboom" popped up as a name. I had used many other names like Organsplitter, SIC, and Bombolyah. But only the name "Pigboom" sounds pretty cool and is easy to remember. I tried to come up with another new name, but I just got stuck with it.
Enjoy what you're doing without considering the success factor. Just keep on drawing; practice, learn and explore different mediums and art styles because making art is an everyday learning process.
You say you have a "hit or miss" philosophy with art – tell us more about this!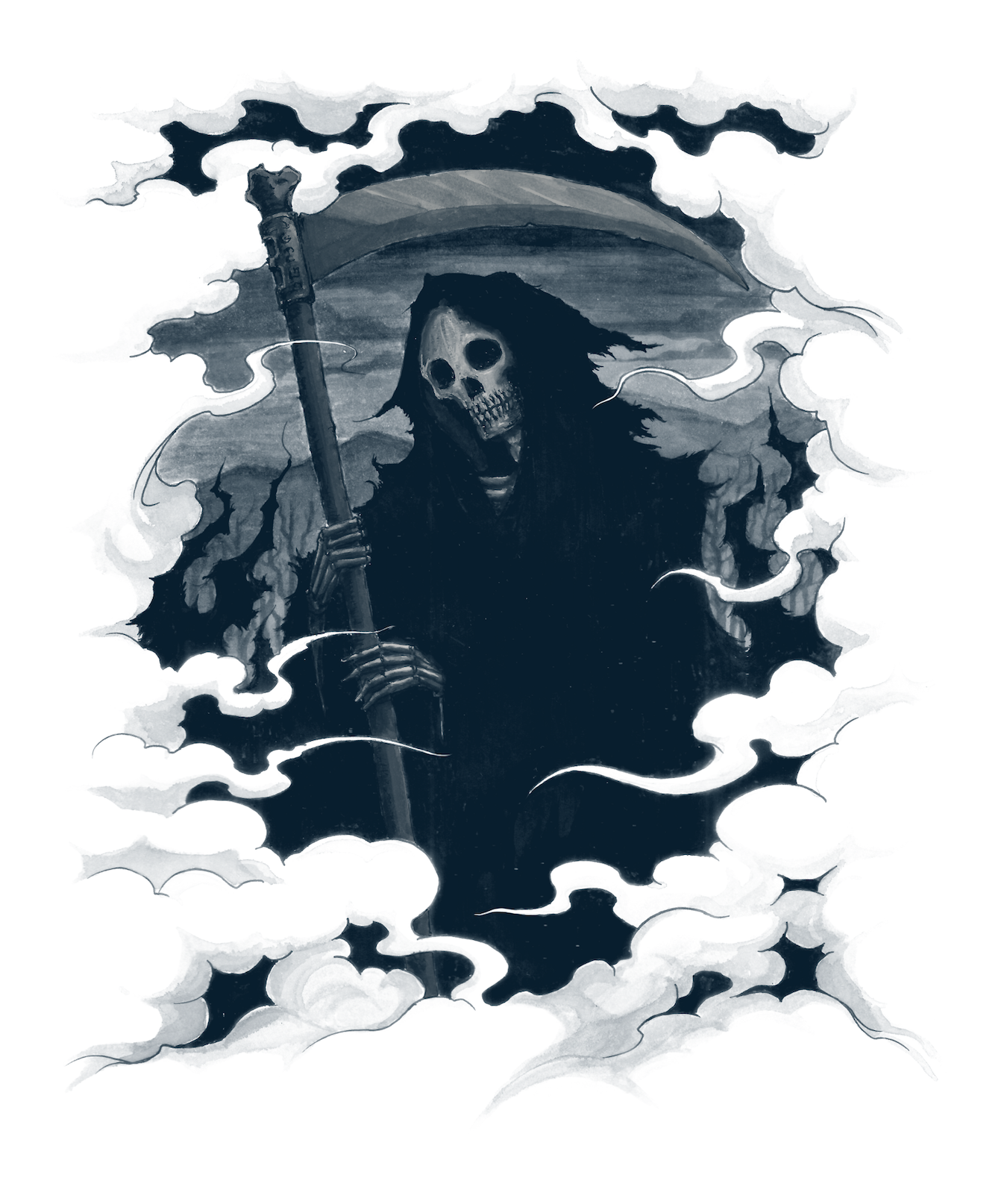 My own artistic style is varied and I had these fun, crazy ideas that I'd really love to finish working on. It's a "hit" when I'm very much liking the concept, especially when I actually have the urge to finish the design and the finished design turns out awesome. It's a "miss" when I'm not really liking the concept even though I've started doing the design and am already halfway done. A slight mistake could leave a design unfinished for months. I'd forget about it and draw a new design that's either minimal or rich in details. Sometimes I just go through some old, unfinished designs and rework them.
This is a beautiful design – what was your process like? 
I just started sketching this design using a pencil and made the outlines using pigment pens. To fill the rest the design, I used a size 10 round paint brush, black ink, and water.
Do you prefer hand drawing your designs or drawing them digitally?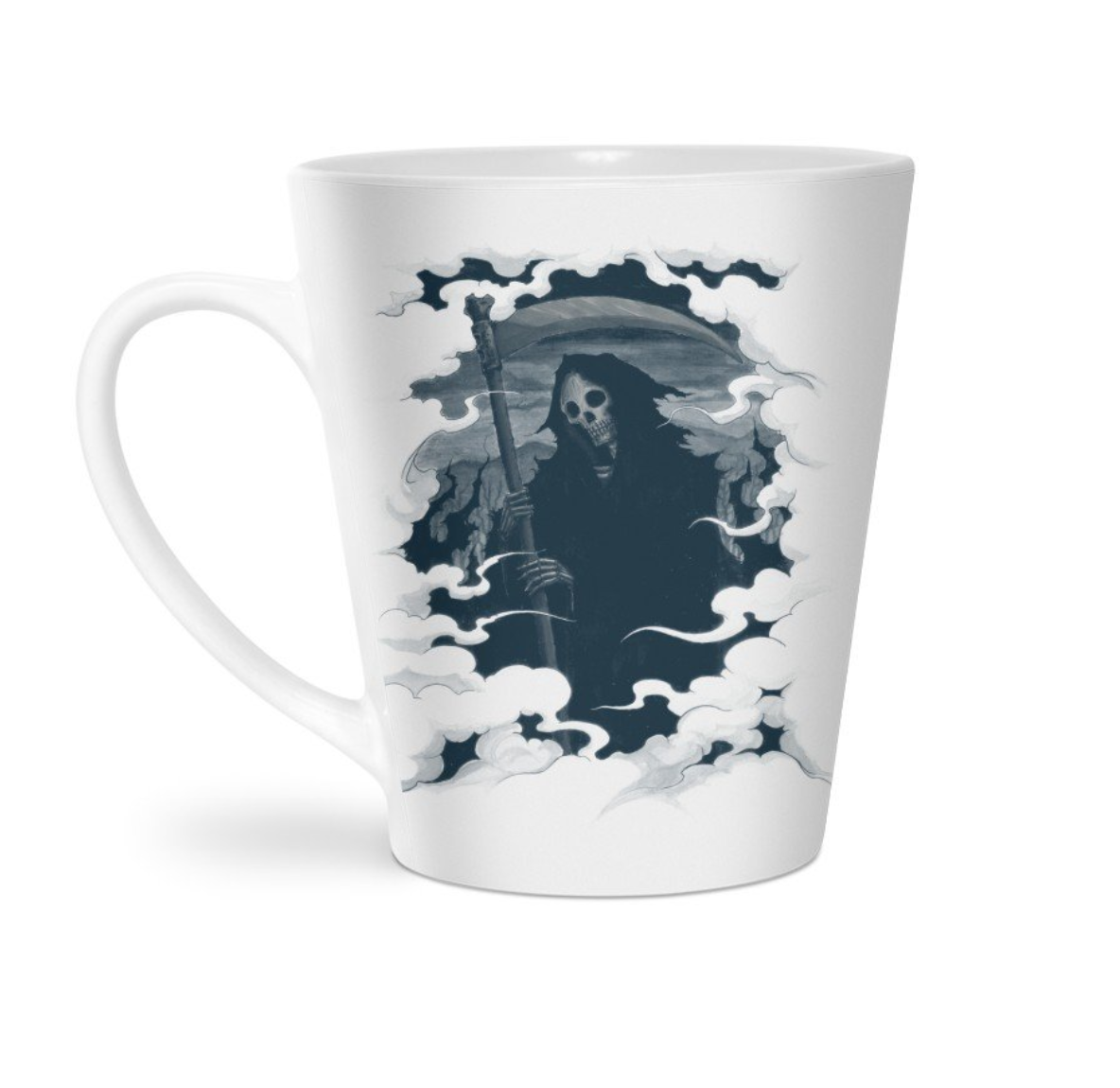 Both. My designs are drawn based on my mood, or how the weather or the day goes by. My early works were drawn on paper, but I've found that drawing digitally can make things easier, and I can do so much exploring without buying so much art supplies. Some of my original art is hand drawn, then digitally edited and colored. I completely turn digital when it comes to drawing fan art and t-shirt designs. But there's always a point where I'd go back to hand
drawing and still be happy with the result.
This design has very personal meaning for you – was it therapeutic or tough to draw? Does it make this win more fulfilling?
This design was surely therapeutic to draw. After my mom passed away last year, I just can't stop making art. There were times when I'd rarely go out, like only once in a week. I'll only have the urge to go out if the fridge gets nearly empty. Drawing this design helped me release those emotions and feelings that are hard to let go of. It's the inking that was tough on my nasal passage.
To have made this win is both fulfilling and personal. I'm forever grateful and I dedicate this design to my mom. I remember asking her for ideas whenever I join a design contest at school. Most of her ideas that I make as an art have won. She is really a good adviser on design ideas.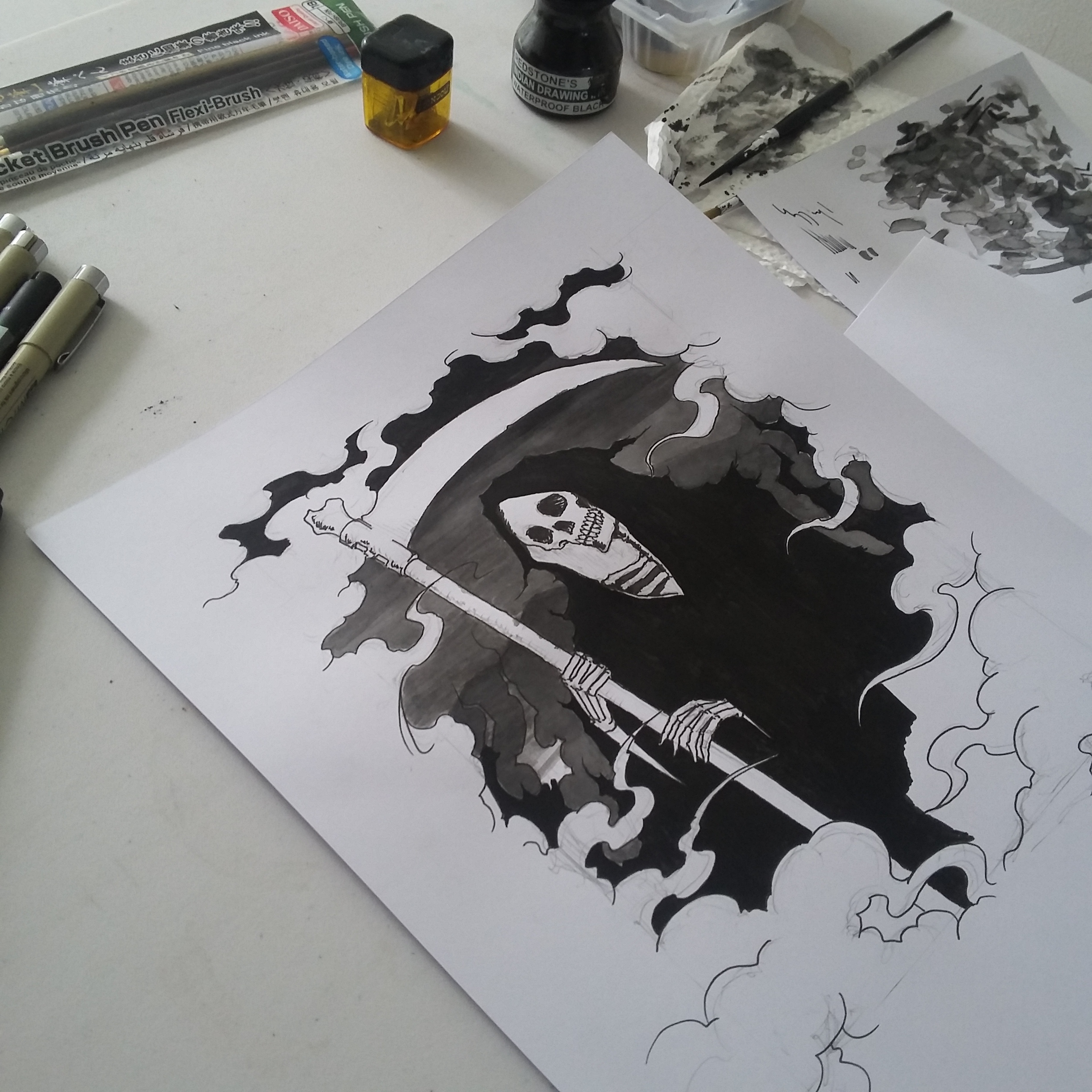 You were self-taught. How did you teach yourself how to draw? 
I've been drawing since I was a kid. Drawing is my way to express my feelings and imagination. I just keep drawing things that I like until I developed my skill and tried using different art materials. I even tried to design my own shirts by just using a packaging tape as a stencil. I put tape on the front of the shirt, draw on the tape, and cut the design with a blade which sometimes cut through the shirt. It was fun and I feel cool wearing the shirt even it has holes on it.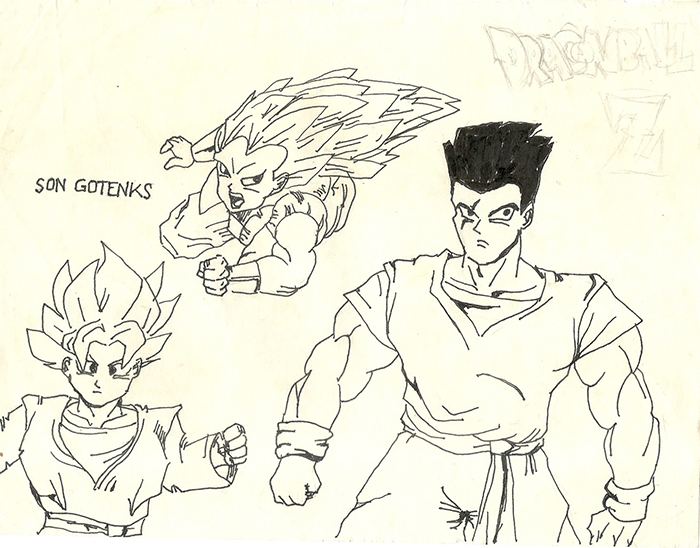 I guess what keeps me going is my love for books, movies and music. I didn't limit myself, so I taught myself how to draw digitally, and it wasn't an easy start. There weren't as many resources and getting a decent internet speed was expensive back then. I remember going to internet cafes just to read about Photoshop and watch tutorial videos. Sometimes I downloaded those tutorials so I could watch them offline and try what I'd learned on my computer at the boarding house. I also collected art books and magazines for references and inspiration. I learn from the works of other artists and sometimes, I copy their style and mix it with my own. I'm teaching myself until now; I keep experimenting with different art styles and keep on learning from other artists.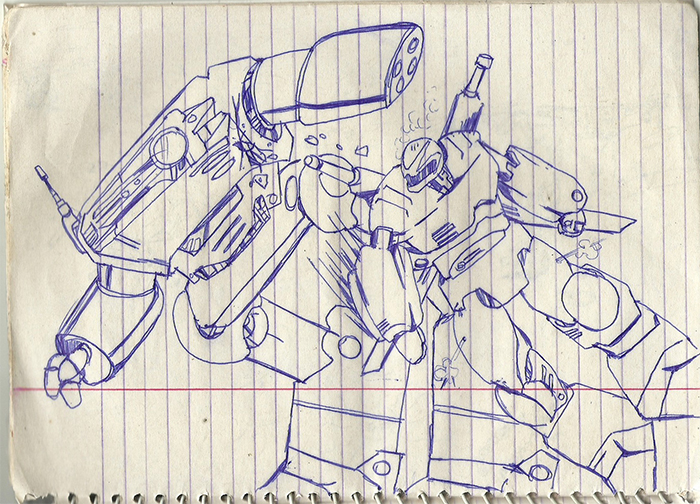 You have a lot of pop-culture designs! What are some of your favorite movies and shows?
Got a ton of favorite movies and shows. Here are some of my favorite popular movies of different genres and my favorite TV-shows.
Top favorite movies: Akira, Mad Max movies, Alien, Predator, Ghost in the Shell Anime 1 & 2, Spirited Away, Tekkonkinkreet, Old Boy 2003, Princess Mononoke, Bram Stoker's Dracula, District 9, Shin Gojira, Evil Dead 2, Sword of the Stranger.
Top favorite shows: Breaking Bad, Penny Dreadful, Samurai Champloo, True Detective Season 1, Better Call Saul, Cowboy Bebop, Hannibal, Beavis and Butt-Head, Avatar and Legend of Korra, Ghost in the Shell Series, Dragon Ball (80's & 90's ), Ren and Stimpy, Rick and Morty, Aqua Tee Hunger Force, The Real Adventures of Jonny Quest.
Do you have any artistic wisdom for fellow artists?
Enjoy what you're doing without considering the success factor. Just keep on drawing; practice, learn and explore different mediums and art styles because making art is an everyday learning process.
Shop the winning design here!