Picture this: two individuals stand facing each-other with face masks on, attempting to make conversation; there is visible discomfort at both ends.
Sound familiar?
Face masks have slowly become part of our daily lives, accompanying us on trips to the grocery store, work, and even our morning walks. This sudden yet necessary modification to our sense of normalcy is, unsurprisingly, not welcomed by many.
Wearing face masks has taken away our sense of individuality. With part of the face obscured, the focal point of human vanity and self-expression is diffused. Having to wear a face covering makes it impossible for Ronnie to flaunt her signature orange blush and for Ali to lovingly brandish his carefully oiled mustache.
While it is all true that being masked has greatly complicated our expression of creativity and individuality, fret not! For it is the problem itself that contains our solution. If we really think about it, much of this discomfort can be avoided if we adapt face masks as vessels for creativity and art. Let's explore how graphic face masks can boost our self-expression and improve social interactions.
Say Cheese!
If you're not feeling too creative, a happy smile mask is a good place to start.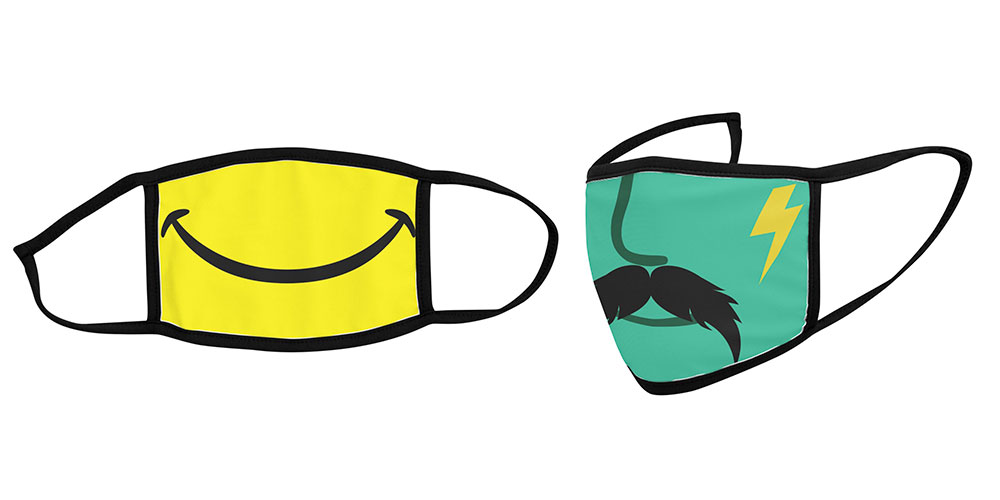 For all we know, wearing a smiley mask can make the difference between a stranger approaching you to ask for directions and choosing to stay away. A regular mask may confuse people at a subconscious level as they cannot receive any facial cues. A smile printed on your mask can bring a certain warmth to your public impression, easing the awkwardness when you wave to your neighbor.
Plus, you might even make someone's day without actually having to smile!
If you don't quite like the idea of broadcasting a cheesy smile all day long, grouchy kitty has your back. At least people will know for sure that you don't want to be messed with.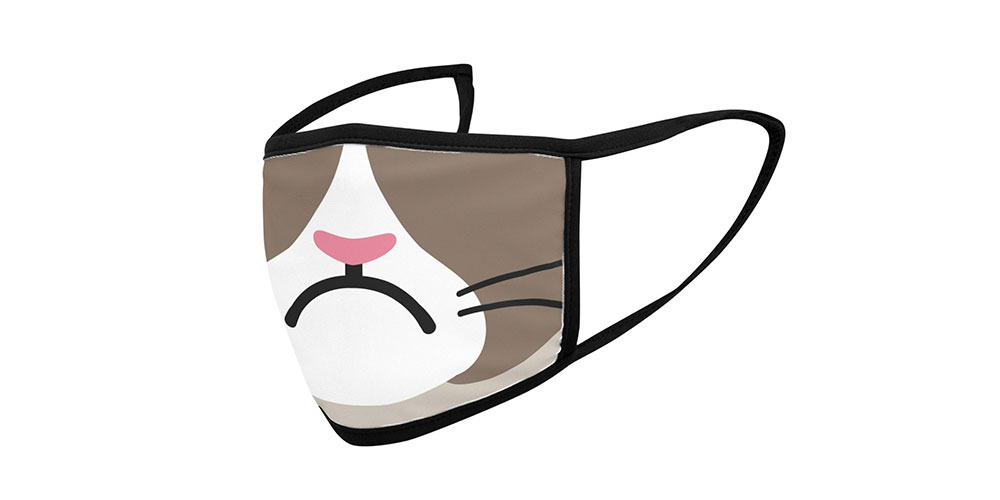 For the Fans…
Face masks featuring popular culture or memes are a particularly good choice for you if you find yourself emotionally attached to icons.
For many of today's generation, creativity and self-expression involves referencing television or social media. Our identities have been shaped by popular culture and memes.
As an internet user in the present age, you probably recognize the instance of feeling connected with a complete stranger after having read a relatable comment. This is because we're always actively seeking groups with mutual preferences (such as fandoms) to associate with.
Under current circumstances, as face-to-face communication is becoming harder than ever, pop culture references can go a long way in bringing people together. The display of a favorite quote or cartoon on your mask can act as a window to your personality, allowing your individuality to shine through. It can also give people around you a sense of familiarity and association as they recognize your references.
So, why not let the mask do your talking?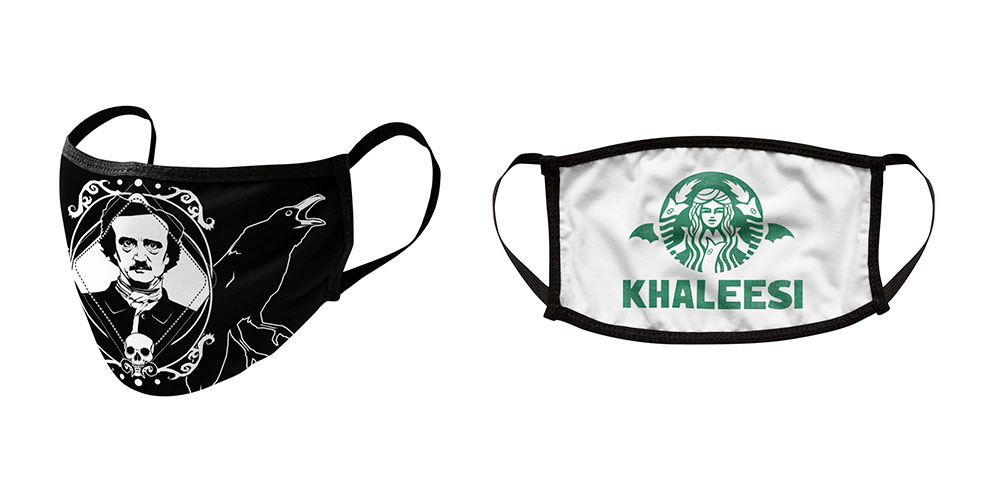 Fancy a little Groove?
Let's face it, with the most important part of our profile covered we're having a pretty hard time expressing our artistic whims. There's a lot of disappointment when you realize that you can't wear your favorite lipstick to work because you have to wear a mask; or that your beloved face tattoo will have to be covered. Suppressing these channels of self-expression only add to the gloom.
What's stopping you from wearing a totally cool, patterned mask that reflects your creativity and mood? On days you feel like reaching for a hot pink gloss, wear a brightly colored face mask. Or if you're in the mood for some jazz, wear an awesome psychedelic pattern.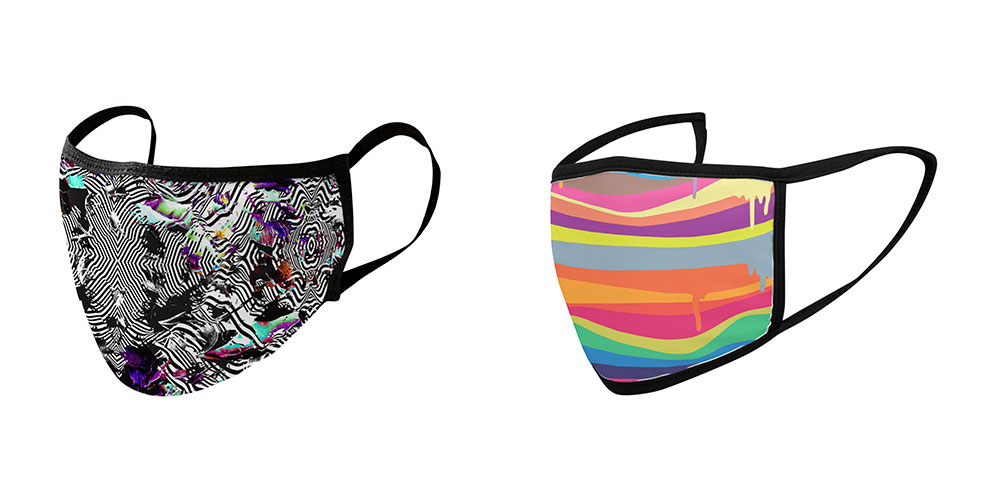 ---
If you really wish to adapt to the current circumstances, it is a good idea to think of the mask as an accessory rather than a commodity. Adding graphics to face masks is one way to make the obligation of wearing one much more exciting. Plus, every face mask purchase at Threadless helps to raise money for MedShare, a humanitarian aid organization dedicated to delivering surplus medical supplies and equipment to communities in need around the world.
There are endless options for you to customize your face covering to represent your identity, motivations and style. Stay safe and enjoy the design hunt!­­­­­­­­­­­­