Do you ever have those nights where you could go out with friends… or you could just stay in and Netflix binge and nap and that sounds way better? Same. Luckily, the selected design from our Woven Blanket challenge makes EVERY nap a party! This is Rebus Irene's (@Ircadelik) first printed design AND first challenge triumph. We talked to this artist all about the process behind this Dia de Los Muertos inspired design, about how they get inspired, and more. Read on below!
.     .     .
Congrats on your first Threadless print! Tell us a little bit about yourself! Do you do art for a living?
Thank you! I'm excited about this! I am a freelance illustrator. I do children's illustrations, characters, comics, personal portraits, and sales merchandise. Right now I'm working on an illustrated children's book called The Princess and the Frog.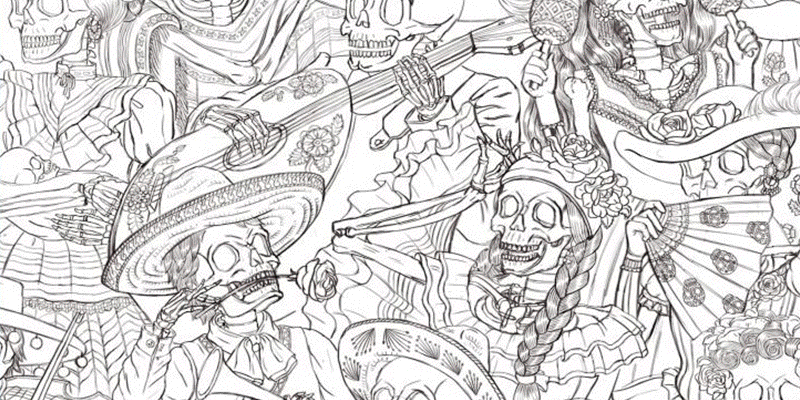 What inspires your art and designs?
When I draw for children my main inspiration is my daughter Amina and her art. In other cases, it is mainly music, culture, and traditions of other countries.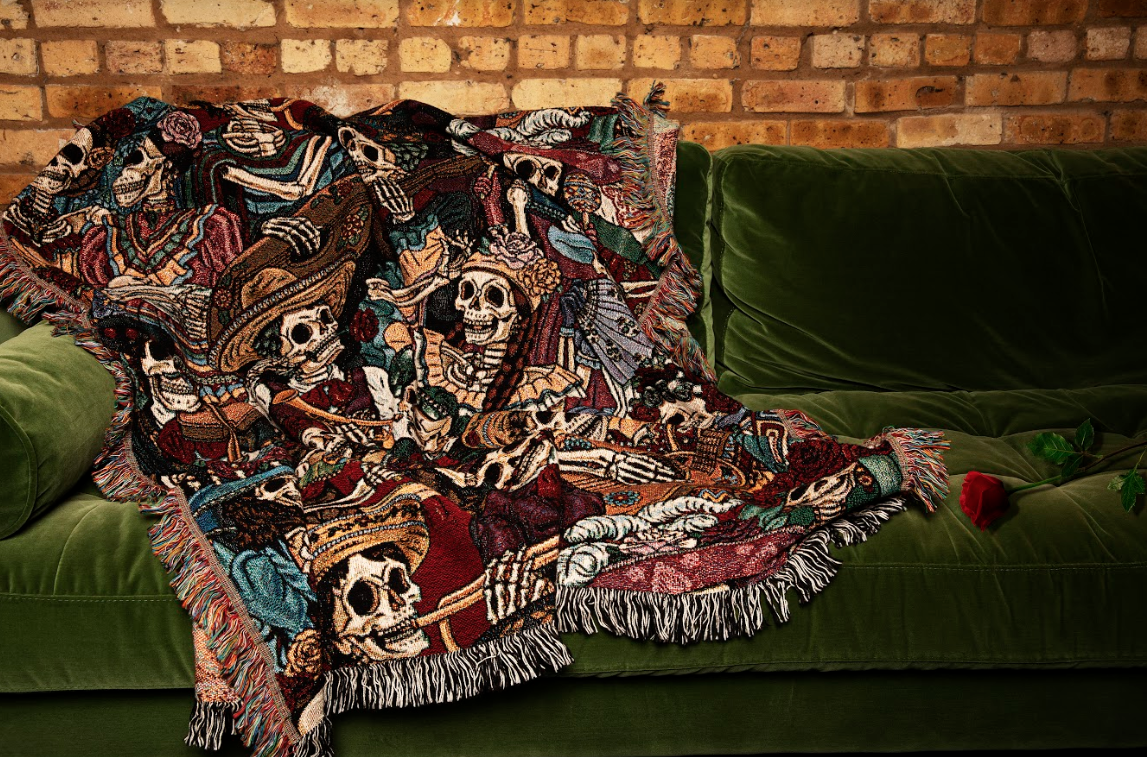 What attracted you to the woven blankets challenge? What inspired this design?
I love to draw highly detailed patterns for home goods. The main source of inspiration for creating this pattern is the Mexican holiday Day of the Dead. I tried to express the spirit and the atmosphere of this holiday by using national costumes and musical instruments in my illustration.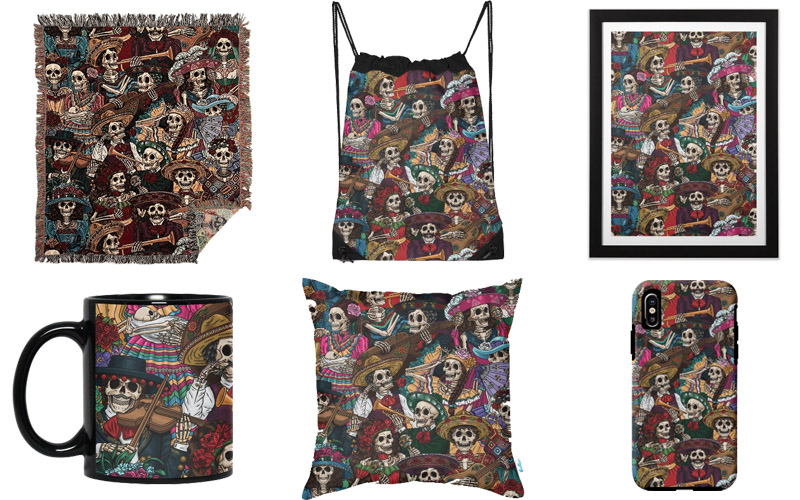 What was your process for creating this design?
In the beginning of the process, I drew a lot of sketches for each pose. Then I thought about the costumes, musical instruments, and decorations for each character. I did the outline, shadows, and color in Illustrator.
What are your tools of the trade?
For apparel I usually draw most of the designs in Illustrator, then I do final touches in Photoshop. I draw all the first sketches on paper and then add details in Photoshop.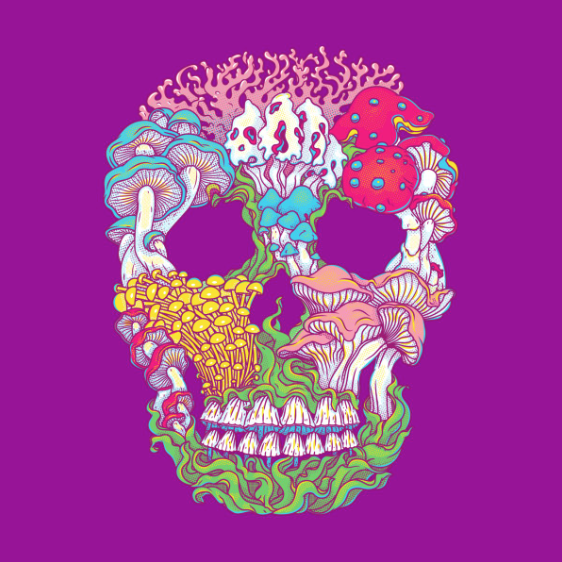 What's your creative philosophy?
Try to be creative in solving any problem, even boring and not interesting ones.
Anything else you'd like to share?
Life is short, time is fast, so enjoy every moment as it comes. 
Shop the design!