Let's be real, women should be celebrated every day, because women are badasses. But in honor of Women's History Month, we want to feature a different female Artist Shop owner every Wednesday as our #wcw for the rest of March. And for our final week, our featured lady artist is Grace Lang, a.k.a "Grooseling".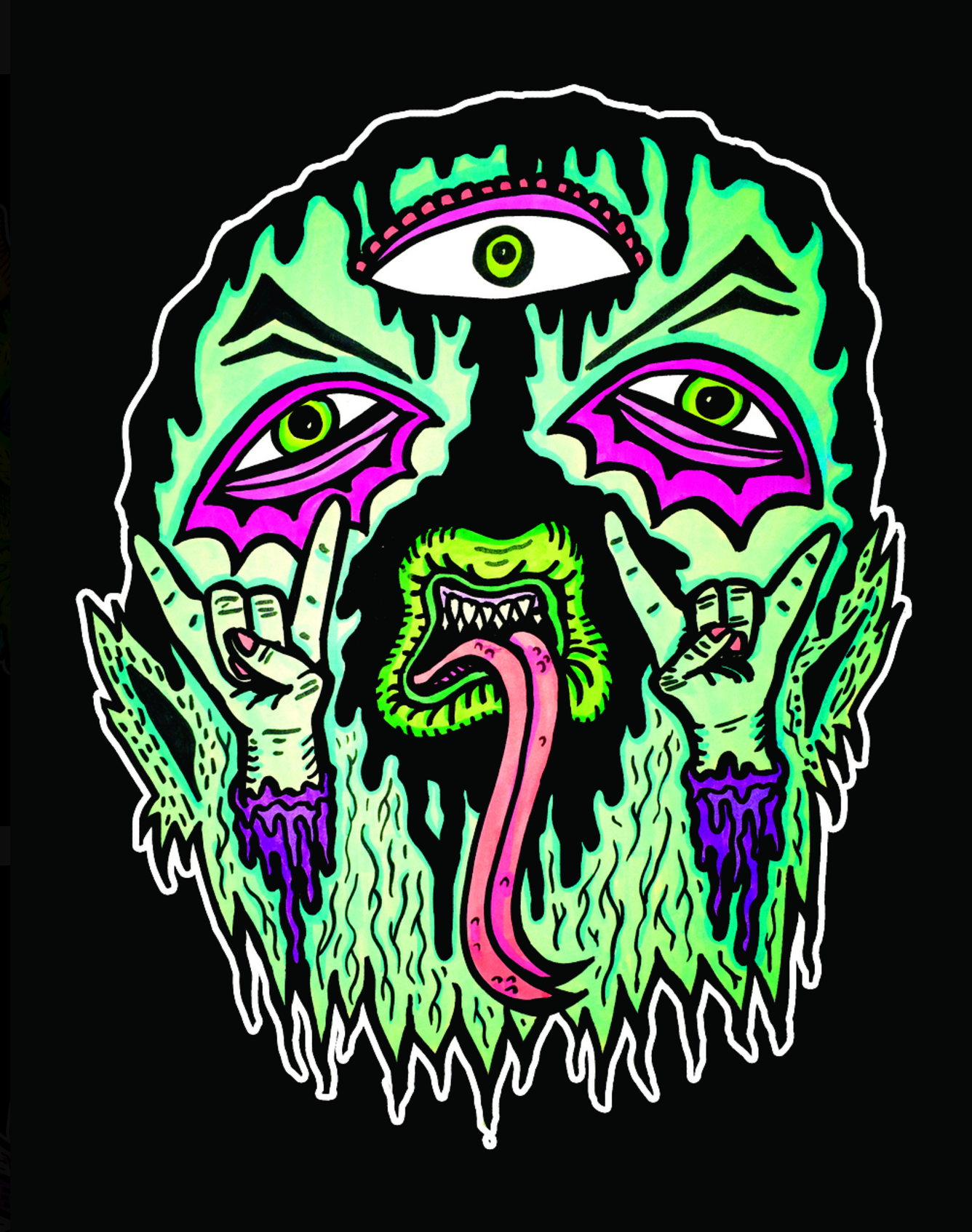 Everyone has inner demons, whether they be personal ones or the universal insecurities that we all as living breathing humans share. And that's the idea behind Grace's work – to expose those inner demons and to use them as personal armor.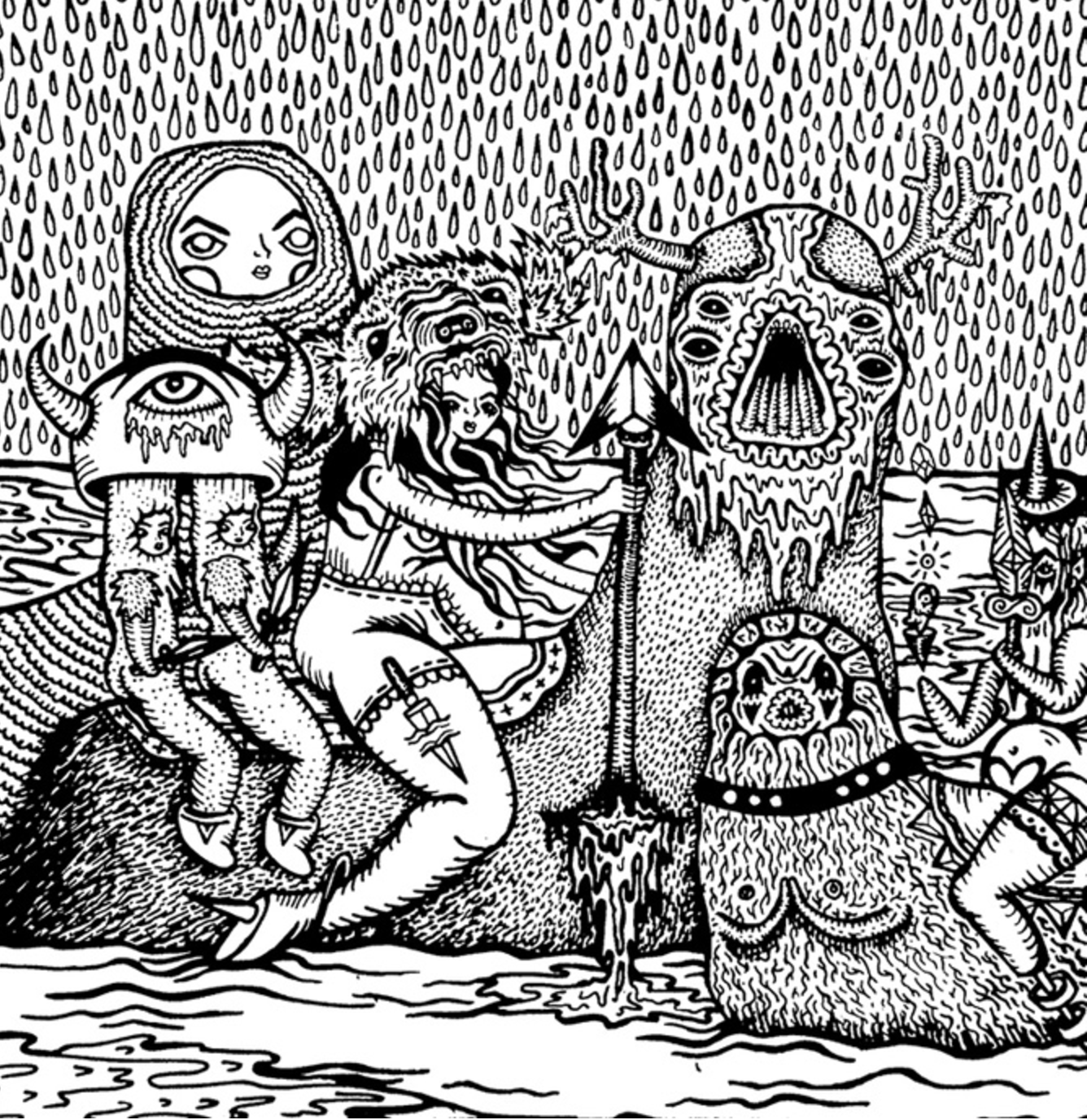 Grace has honed in on this idea in a wholly unique way, creating manifestations of the inner demons and dark little thoughts that plague us all. But she's taken it a step further and painted (literally) these inner demons in a different light, choosing to fill them in with bright neon colors rather than the ominous, shadowy palettes that we might typically associate them with.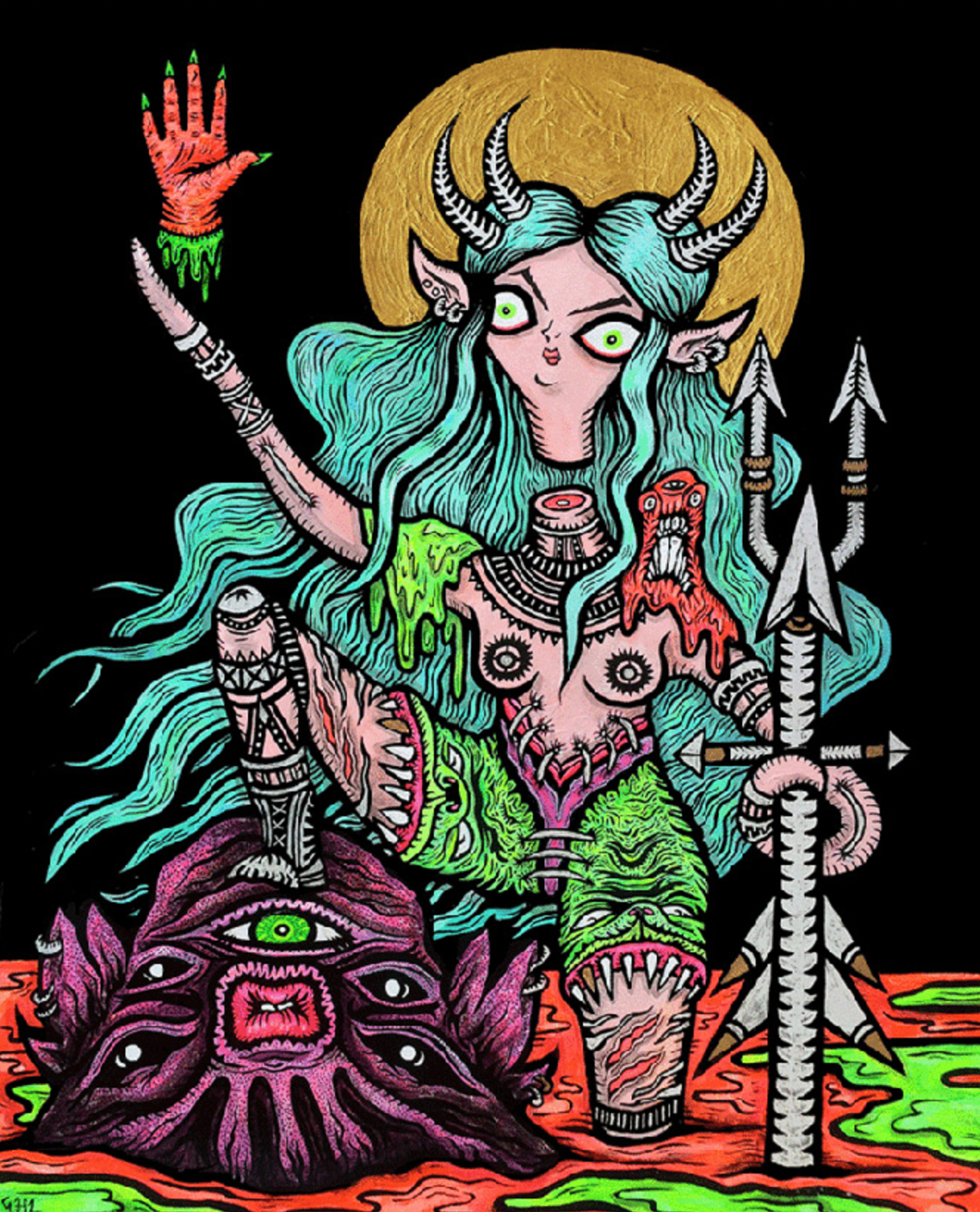 She attributes many of the recurring themes in her art – the amputated limbs, gooey ooze, bright colors, etc. – to growing up watching '90s cartoons that warped the look of real life, and a big spine surgery she went through at just 15, which she claims changed the way she looked at herself. "I just got very preoccupied with people's relationships with their bodies and what that means…I eventually realized everyone has a lot of shit and has times when they hate themselves and hate certain things about themselves physically. The only way to deal with it is to be kind of funny about it."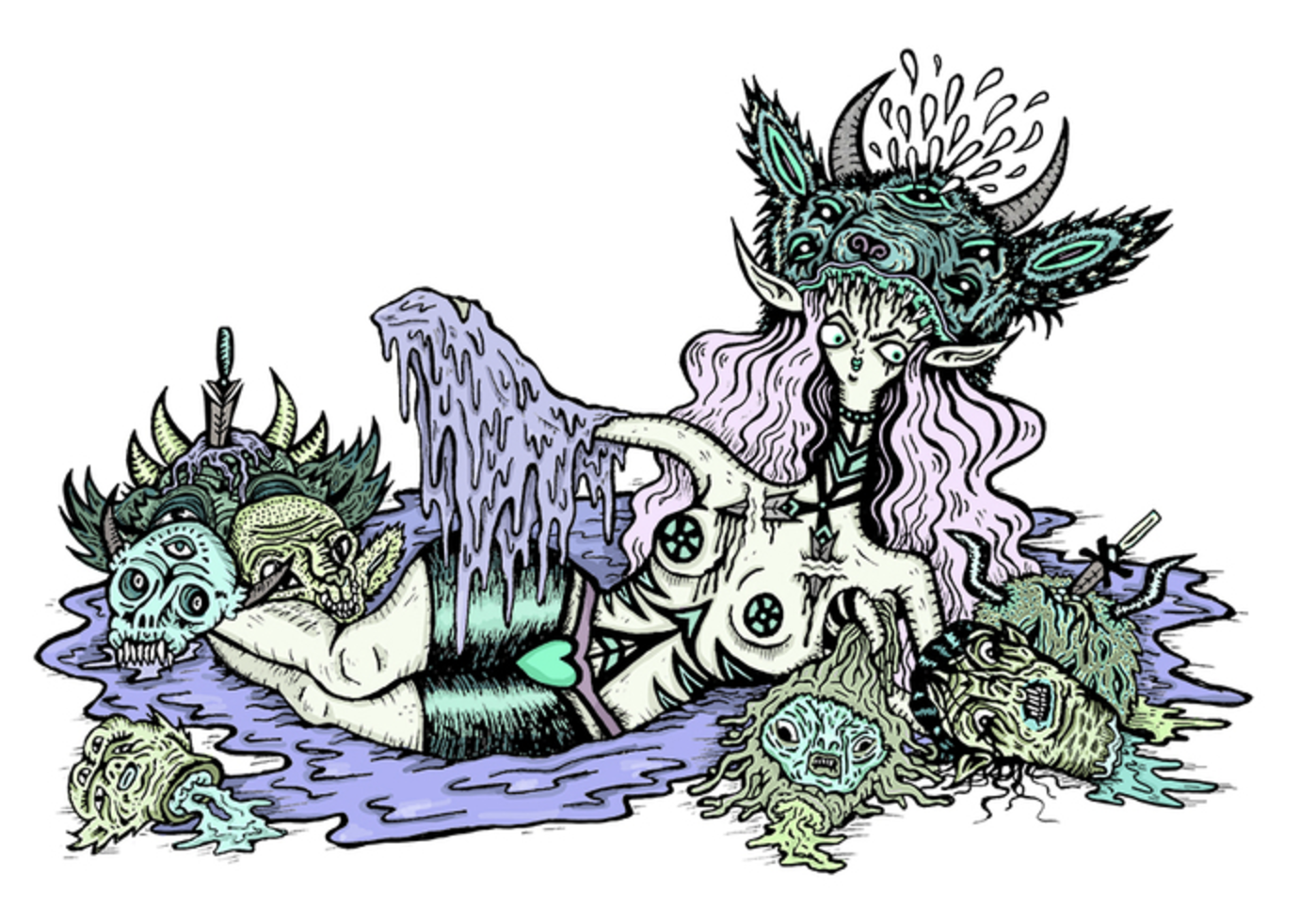 Rather than viewing our inner demons as something negative, Grace perpetuates the idea that we can use them for good, to improve ourselves and build our personal armor. Much like the Boggart scene in Harry Potter, Grace has turned something typically scary into something whimsical and lighthearted!
"The idea is all the things that you slay, even the demons that you have, you don't get rid of them; they just become a part of your armor…I like to think that all those things, people's demons, can become part of their armor, making them more awesome."
We love that Grace has subverted inner demons into something so unique and beautiful. We love that she worked with another woman crush of ours, Tara McPherson, as an assistant at Tara's gallery and shop, The Cotton Candy Machine. And we love that Grace makes super cool demon masks out of Model Magic and clay. Grace is another one of our forever #WCWs.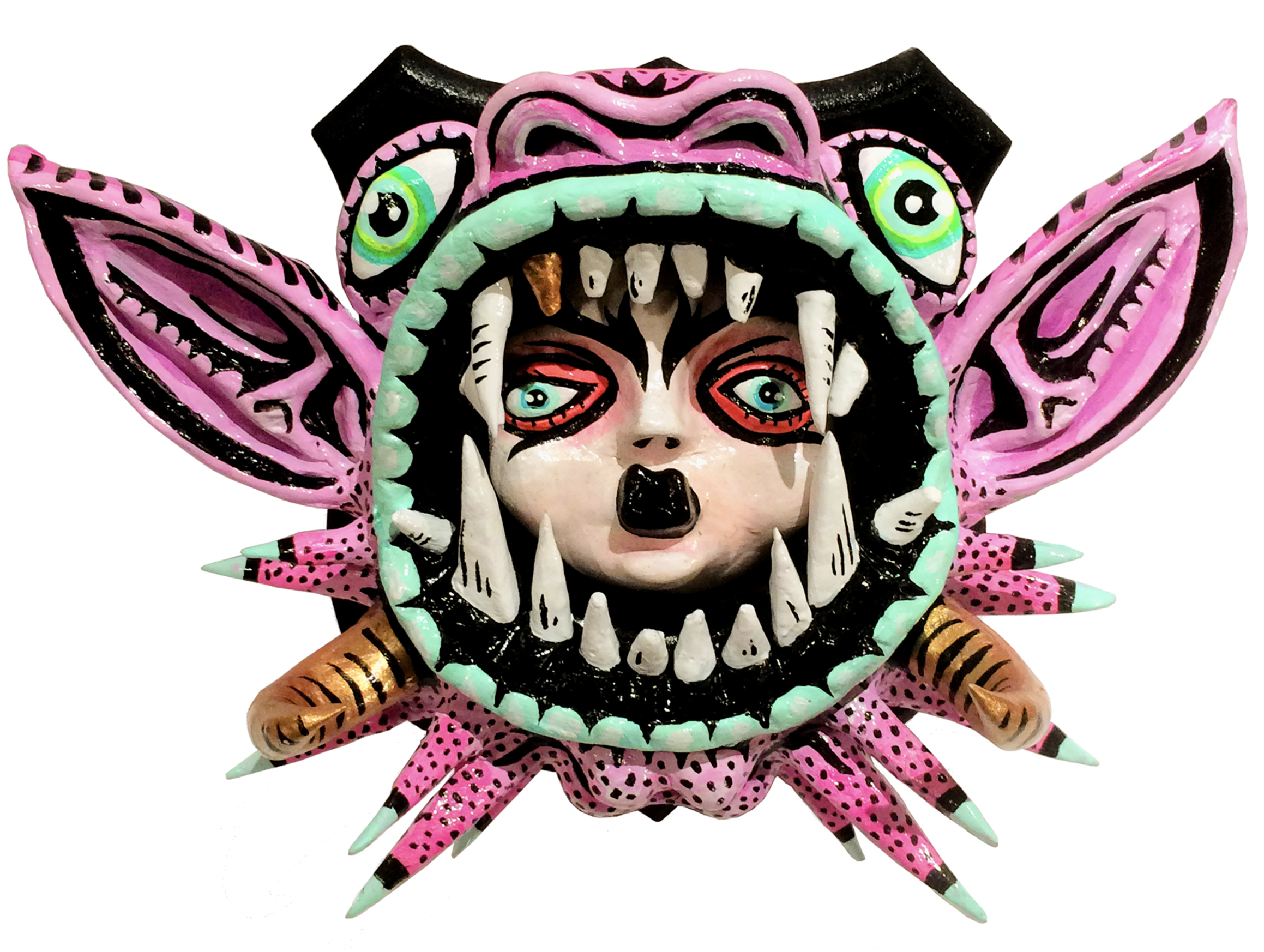 So do as her Instagram bio says and live your "Demon life like every single day" by using those demons to build up your armor and make yourself more awesome. Check out the gallery of just a few of Grace's Artist Shop designs below!
.     .     . 
"Gobble Gobble"
"Puddle"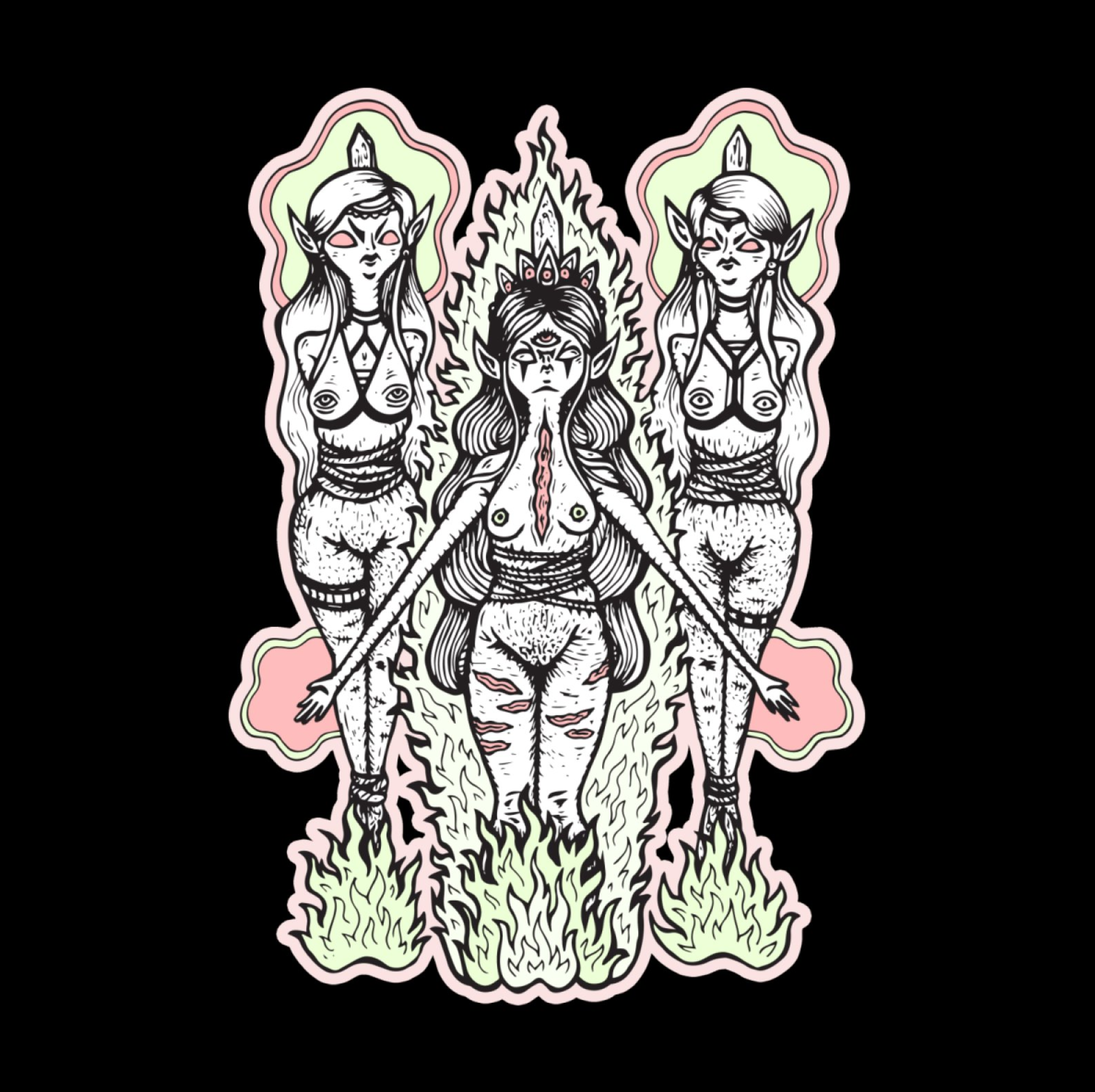 "Babes are Burning"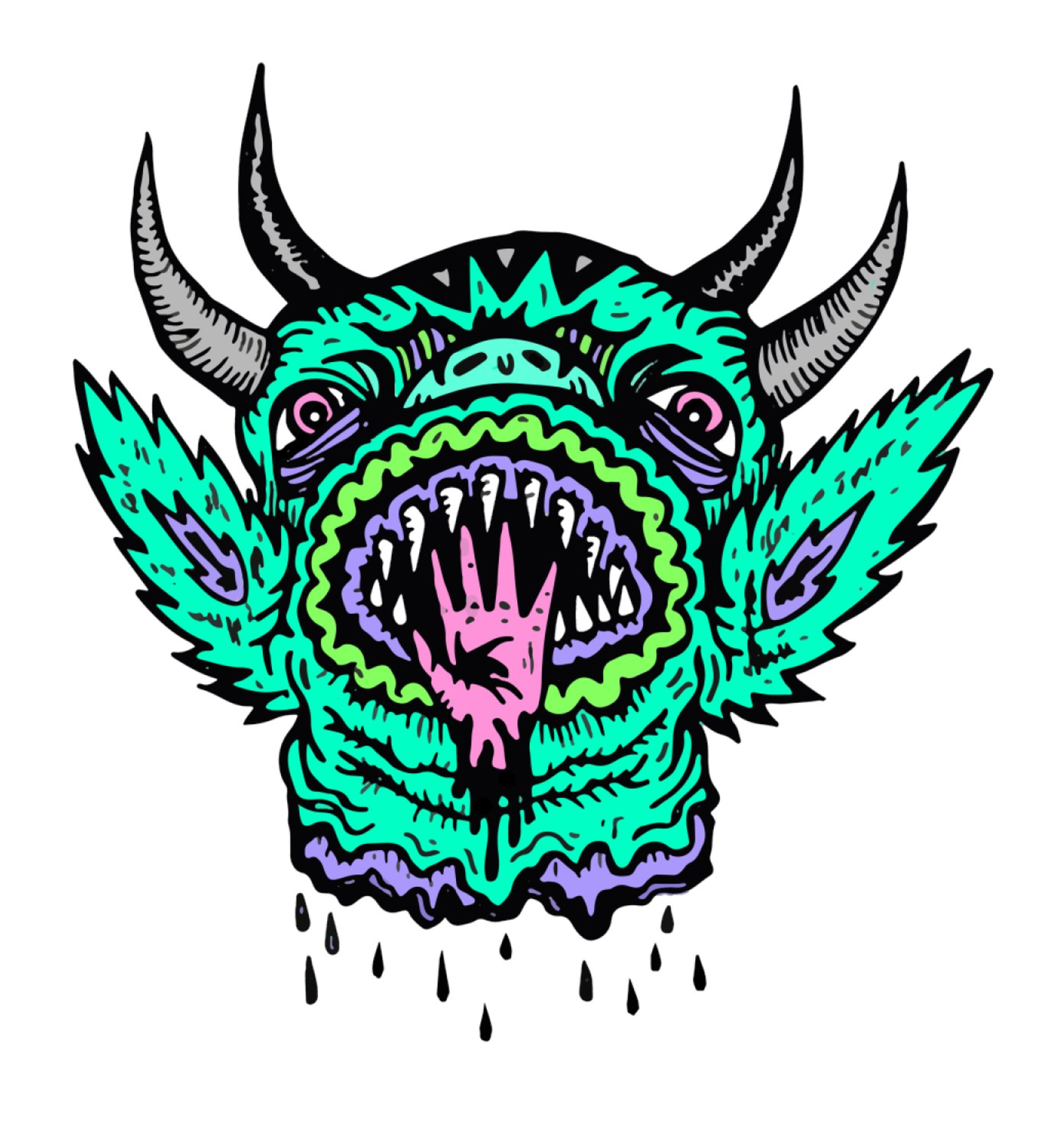 "Salutations"
"Inside Ya"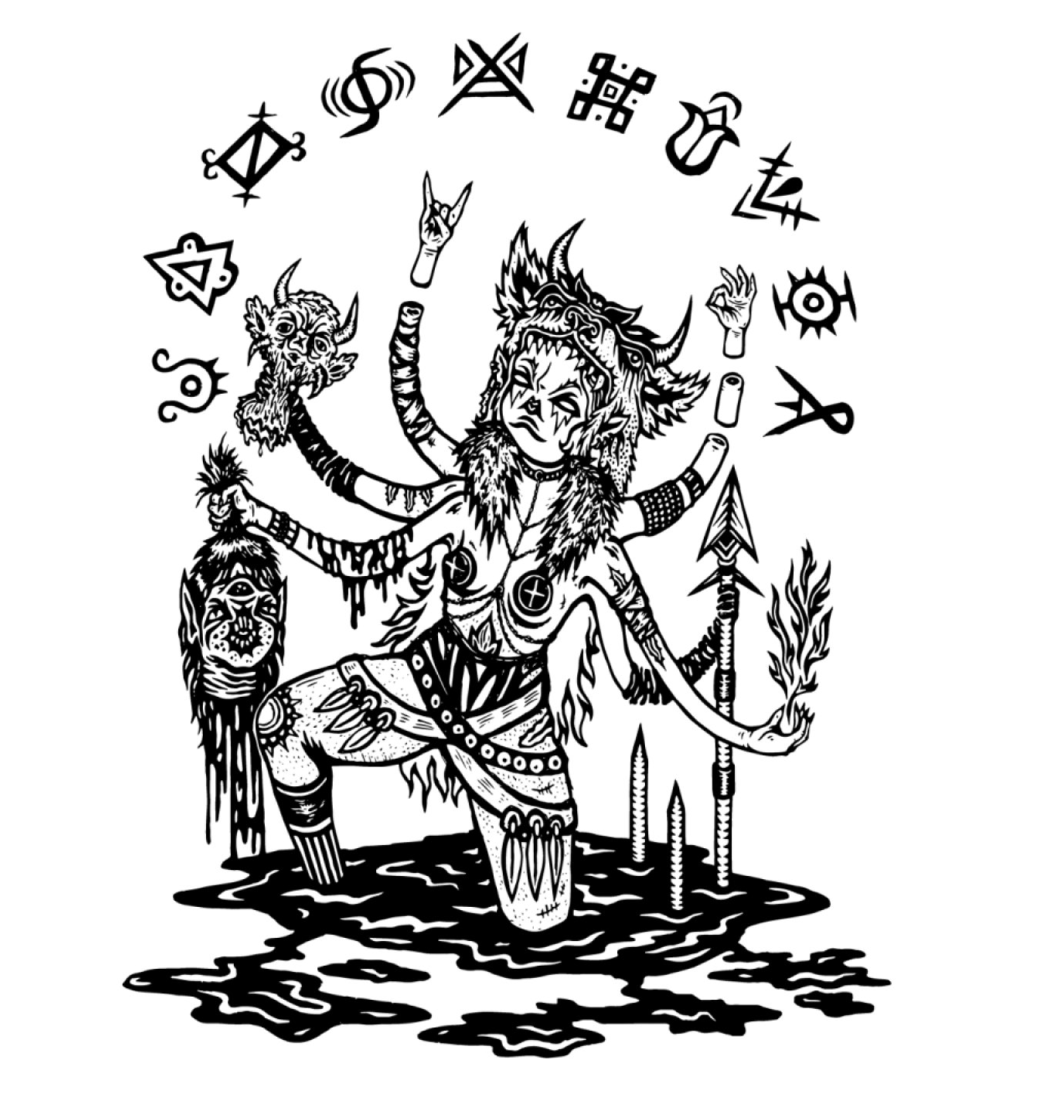 "Calling the Scarlet Lady"
Visit Grace Lang's Full Artist Shop Here!