Get outta my space! Introvert, extrovert, doesn't matter – we all have moments where we wish our personal space bubble was as big as space itself. Artist Ville Morkki (@Morkki) knows this, and has created a little personal space (literally) for us all with his winning pin design. We talked to Morkki about Twin Peaks, his pin collection, and butts. Because butts. Check out the interview below!
.     .     .
First, tell us a little about yourself!
I'm a 40 year old designer, I live in a country that's frozen for 3-4 months out of the year – warm for a few weeks and just kind of damp the rest of the time. I like to spend my free time mostly by playing games and taking naps with my dog. And occasionally I get dumb ideas in my head and feel the need to turn them into pictures.
Do you do art and design full time? If so, how does it differ from the art you do for fun?
Yes, I'm a 2D artist in the game industry and I do a lot of icons, logos and other UI elements. I don't get to draw butts very often…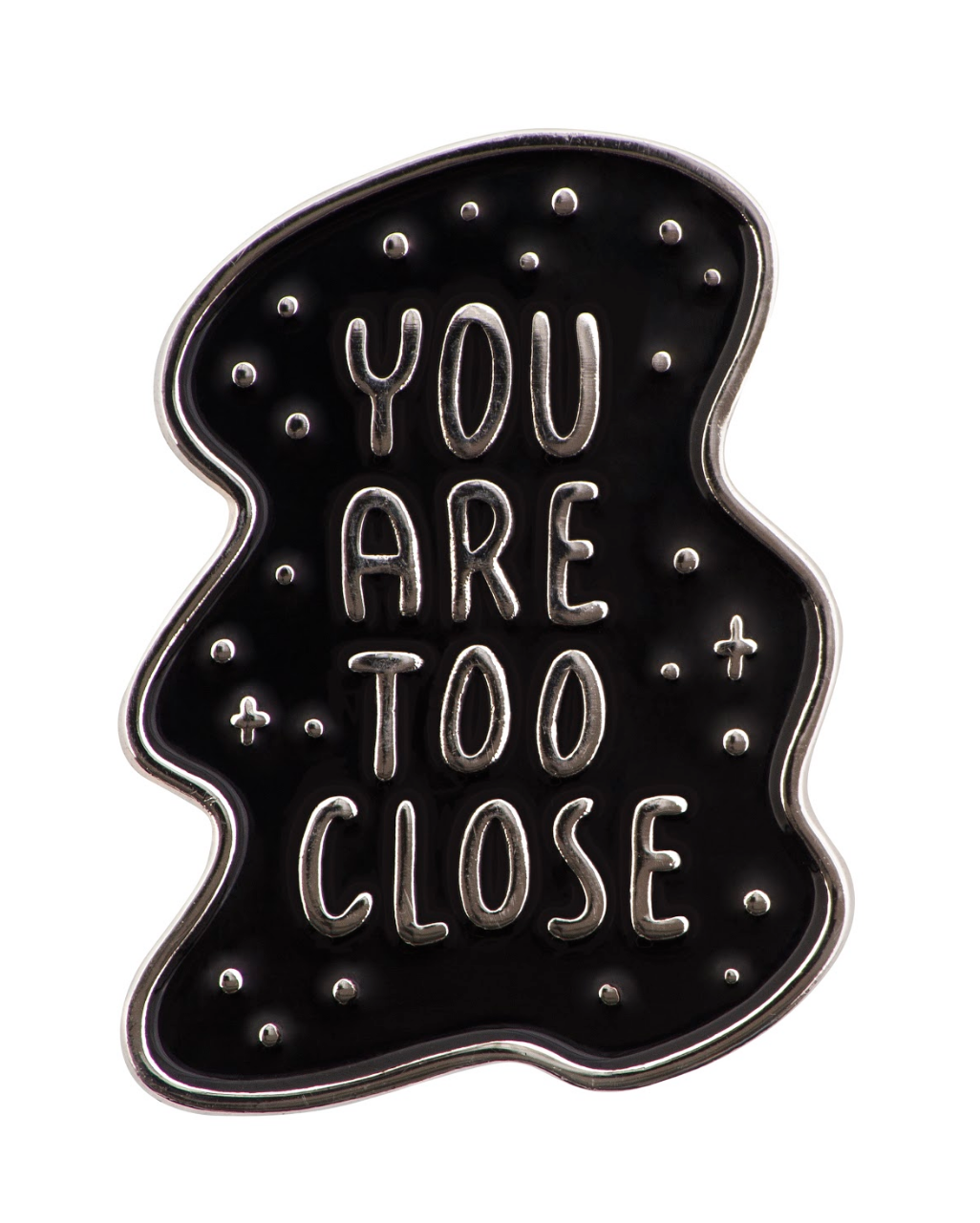 There is, however, a definite abundance of butt designs on your Threadless account, which is great. What's your favorite butt design of all time? 
I'd say the classic "Booty Fruit" by JOHN2. Adding butts on random things is always fun.
I love your winning pin design "Personal Space" – I think we could all use a pin like that. Do you have a specific experience that inspired this pin?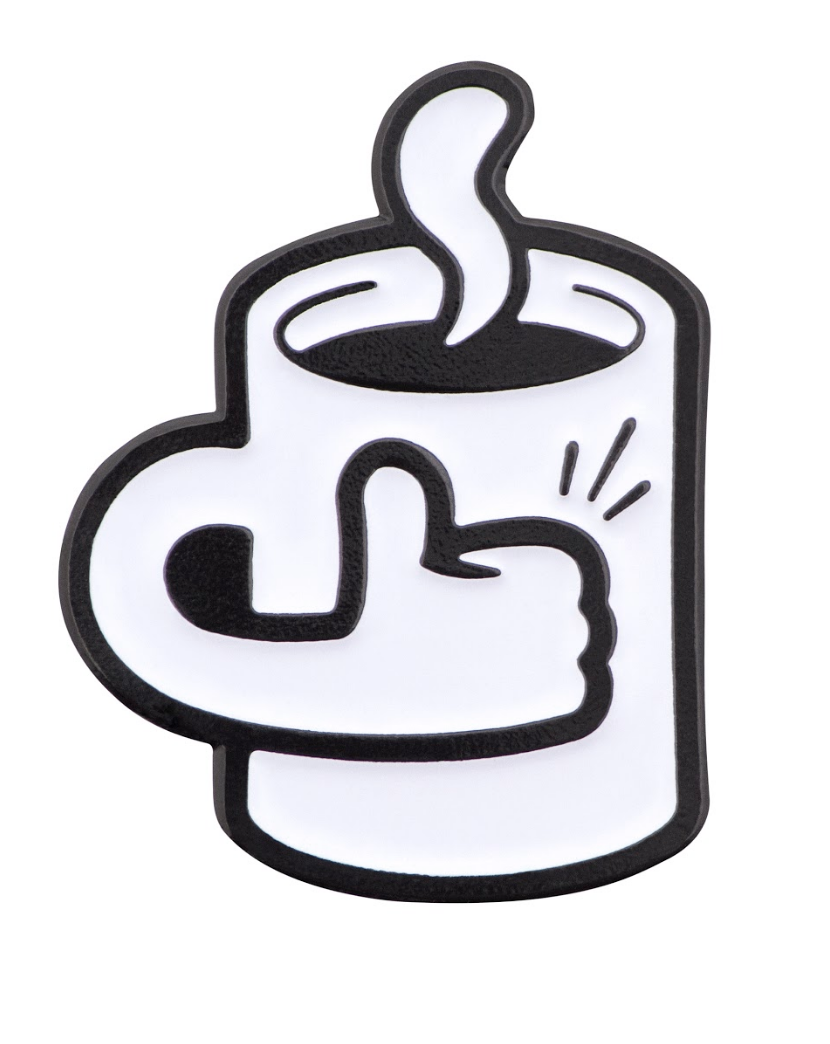 No specific story really, but sometimes I need to get away from people and just stare off into space! I was just tossing around ideas about space-related designs because I wanted to design something in just black and silver. Then I thought of the "Personal Space" pun and figured it would be a good fit for a small design. It's also a little bit related to one of my older designs, "I've Seen Brighter Days" that featured a sad black hole reminiscing about the days when he was a star.
You have another pin in this collection too! Please tell me "A Damn Fine Cup" is Twin Peaks-inspired…
Yes it is! The title is a Twin Peaks reference, obviously, and the thumbs-up is a little nod to Special Agent Dale Cooper, one of my heroes. But mostly I wanted to make a design for everyone who appreciates that feeling when a nice hot drink really hits the spot. A slice of cherry pie or a donut is optional but recommended.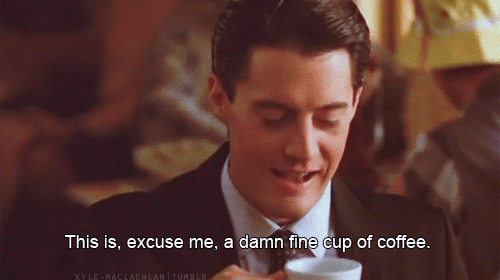 Do you design a lot of pins?
No, this is a new thing for me. I'd like to design more because pins are a good medium for smaller and simpler designs than the ones I've been drawing for shirts.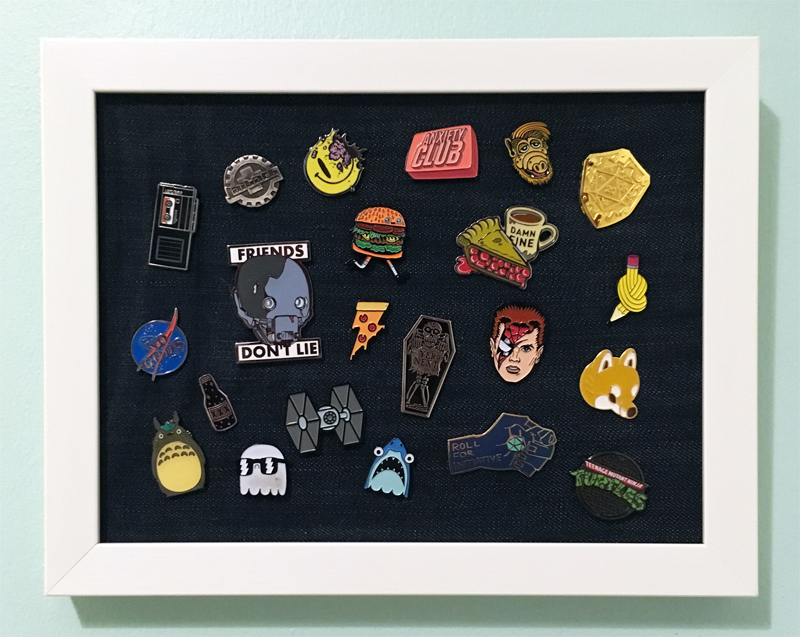 Are you a big pin collector? 
It's not a big collection yet but I'm constantly hunting for new pins! I made a pin board using a picture frame and some cork covered with old denim to display the pins that aren't currently on jackets or bags.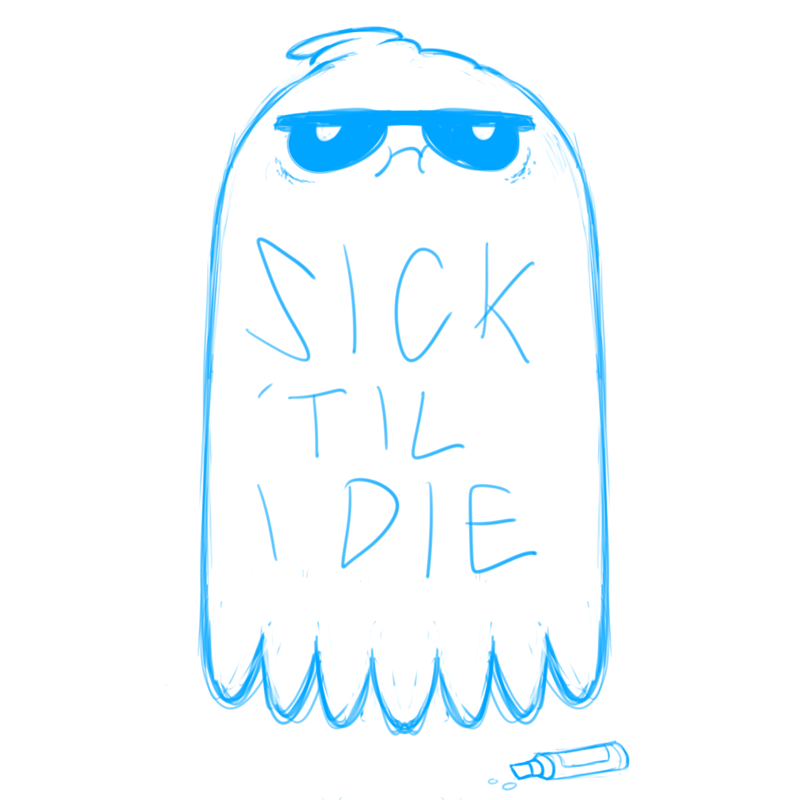 I love your Artist Shop too! What inspires your designs? What's your process? 
Well, as you can see I like drawing ghosts (they're easy because I don't have to draw feet) and words (because I like making statements that don't really make sense). I do most of my drawing in Clip Studio Paint and I start by sketching with a blue pencil brush and then finish with the G-pen and Turnip pen tools, sometimes using textured brushes for grungy lettering and such. And sometimes, like with the pins, I design the image in Illustrator.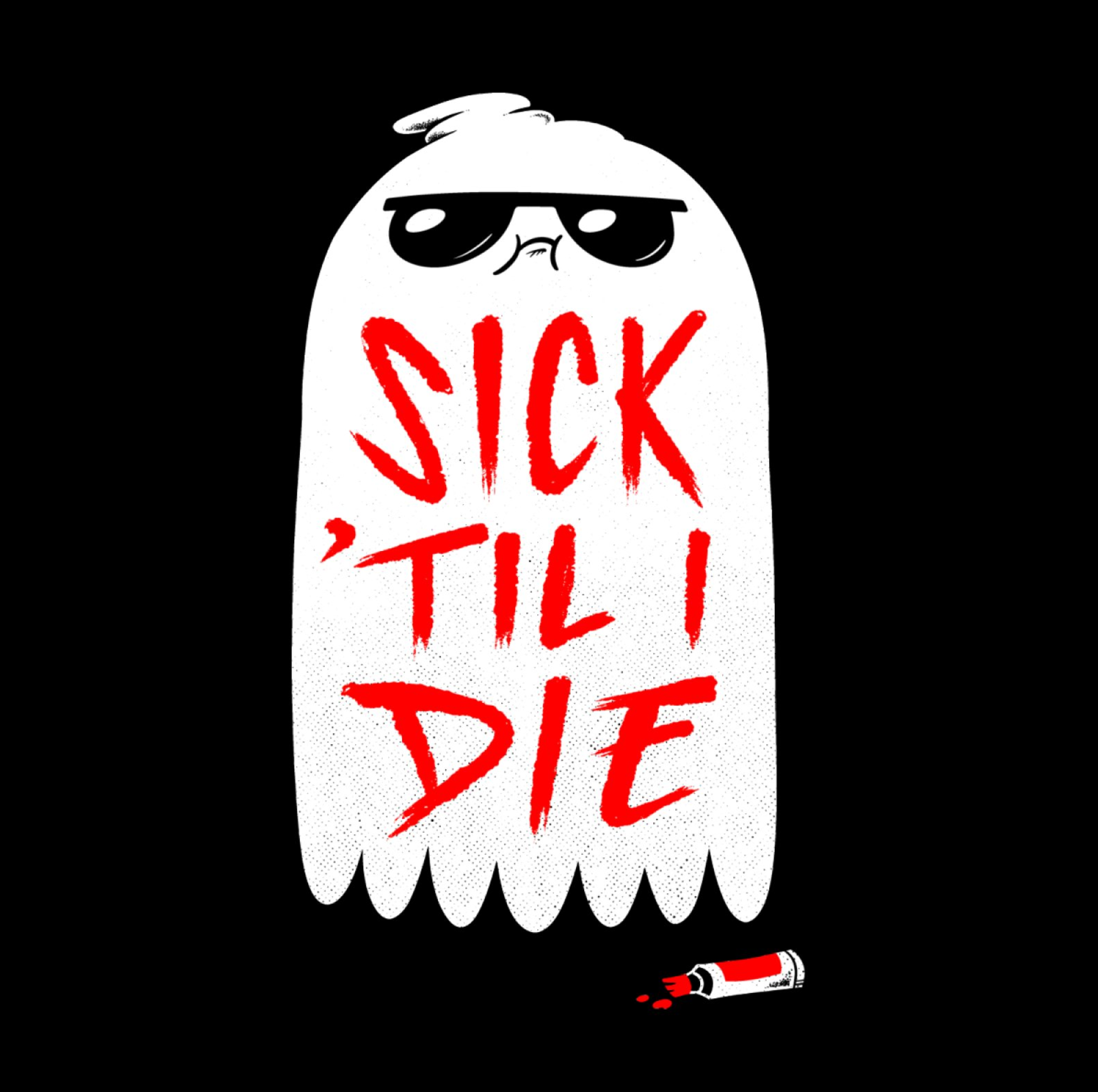 What's your art and design philosophy?
I'm not very good at guessing what other people might like, so I aim to just draw things that entertain me and hope that others find them entertaining too! I also like to keep things simple because I'm lazy.
Anything else you'd like to share?
A big thank you to Threadless and the community for inspiring and supporting me in my artistic ventures! Also, remember to take naps. And pet dogs.
Shop the entire pin collection here!