Quotes can be a powerful thing (you can quote me on that). Sometimes all it takes to take a day from gloomy to amazing is just reading a quote or hearing a song lyric that kicks a bad mood right in the butt. And that's what it was like talking to the producer of critically acclaimed game Journey, Robin Hunicke. What started as a conversation on our podcast about game design and AI ended up being more about how to live a happy life, creativity, and being kind to yourself.
After the episode was recorded, we just wanted to keep Robin on the phone with us forever for some serious encouragement and good vibes – she's one of the cheeriest people on this Earth. But she's a busy lady, so instead, we've gathered 11 of her most feel-good and inspiring quotes from the episode right here (set against the backdrop of her games Journey and the upcoming Luna, of course!) Check them out below!
.     .     .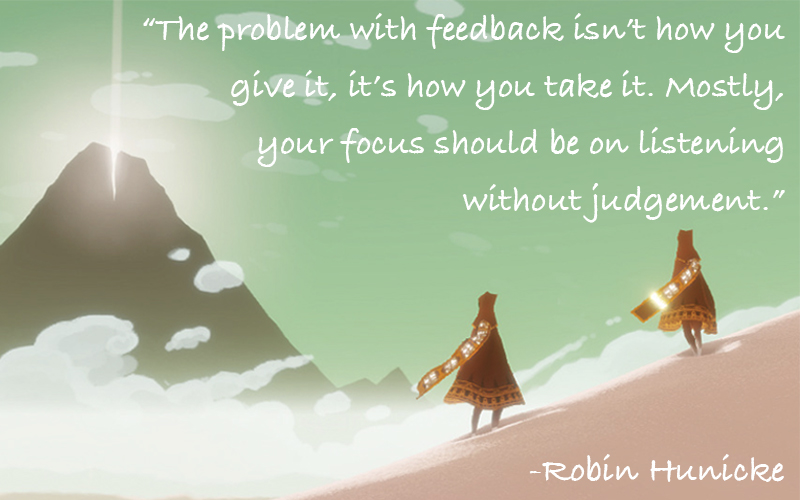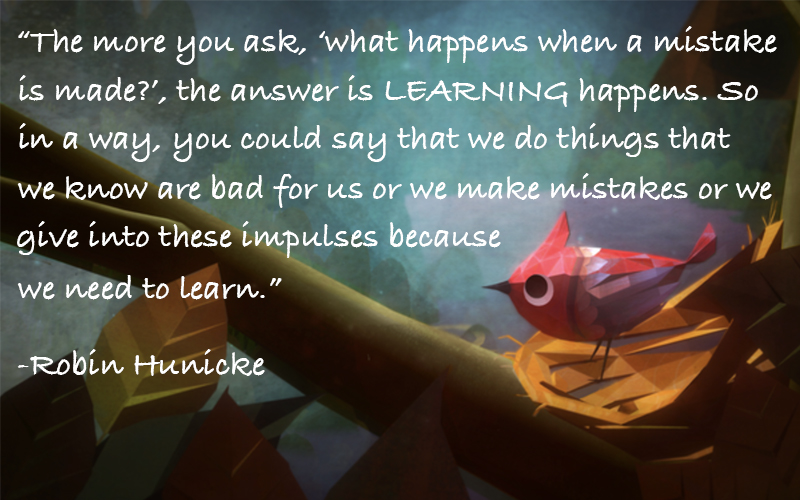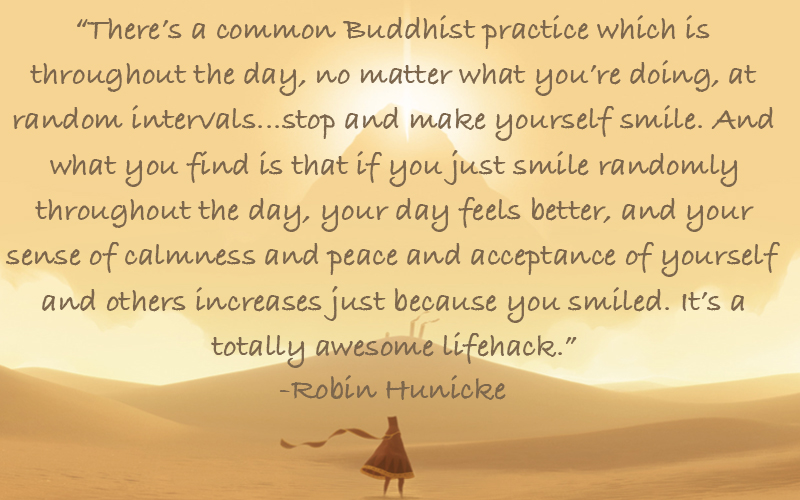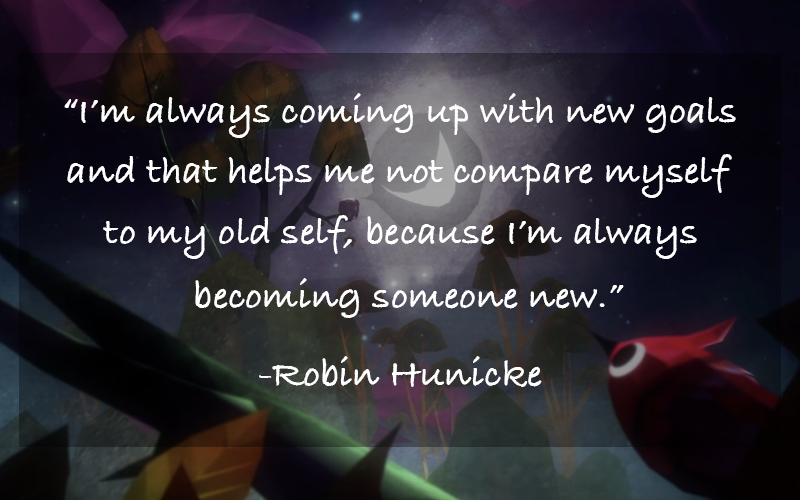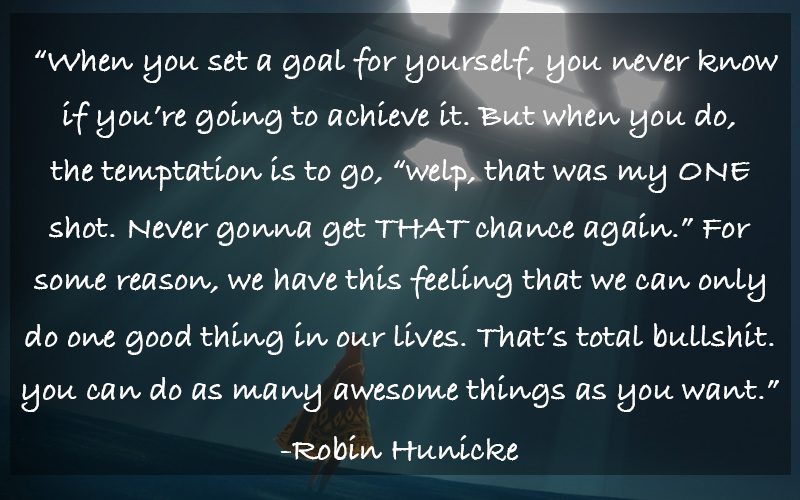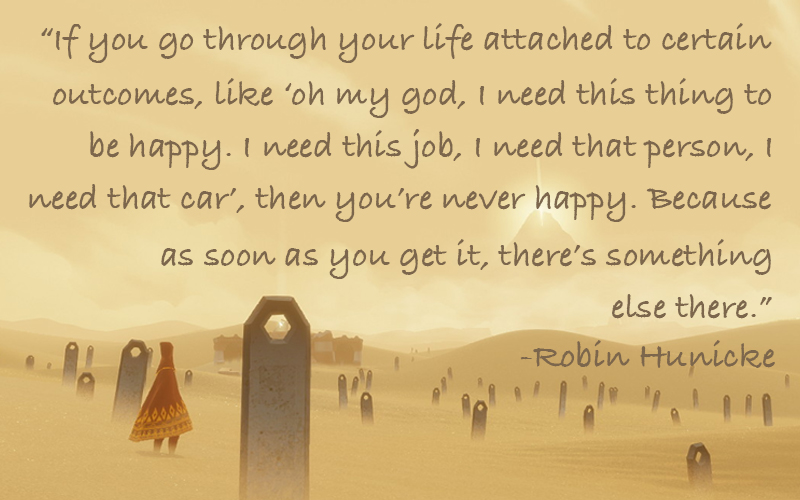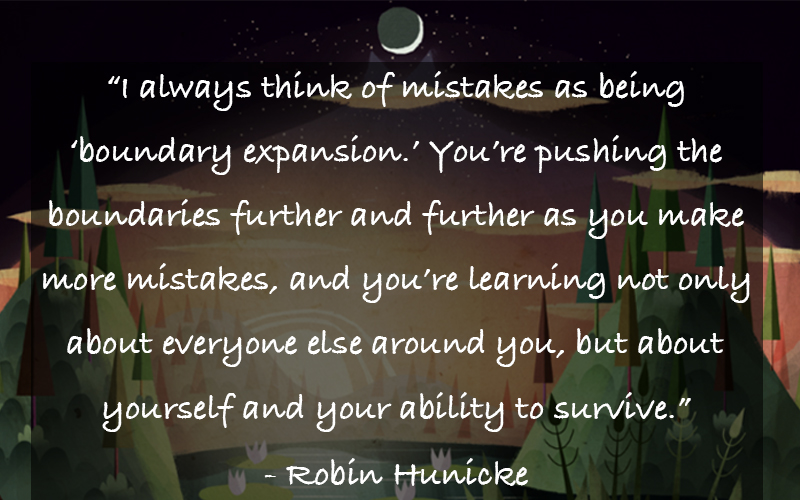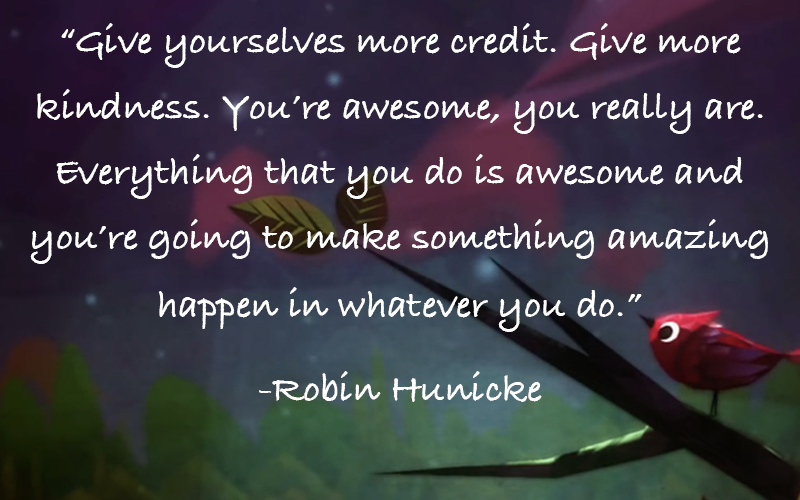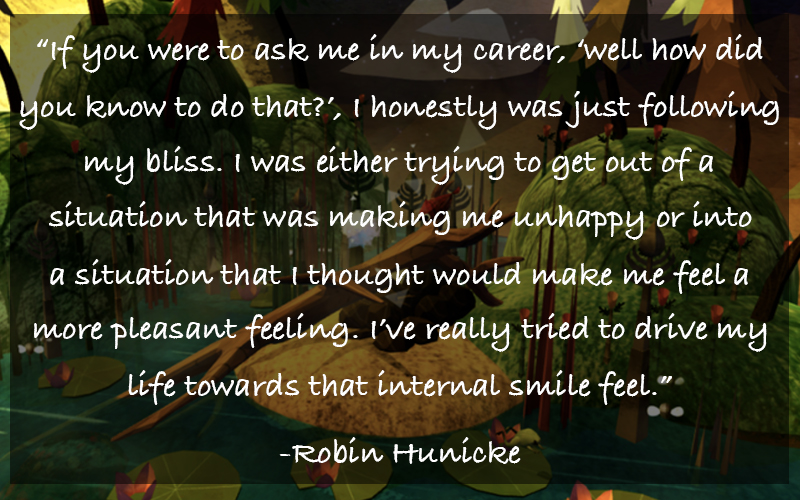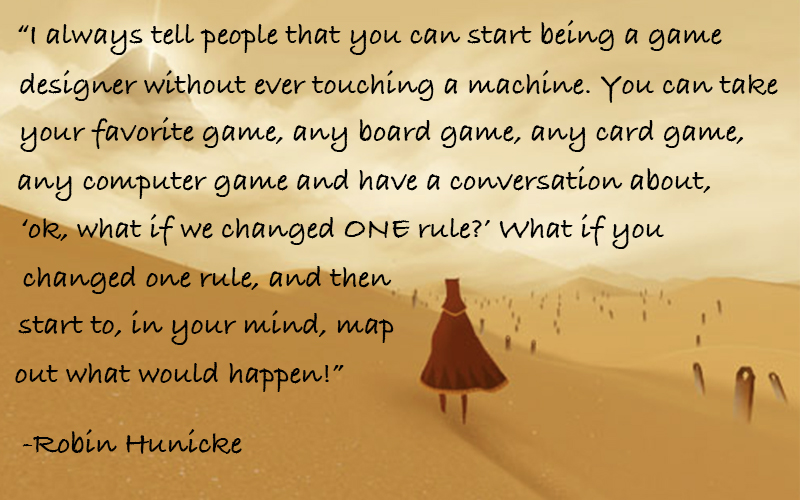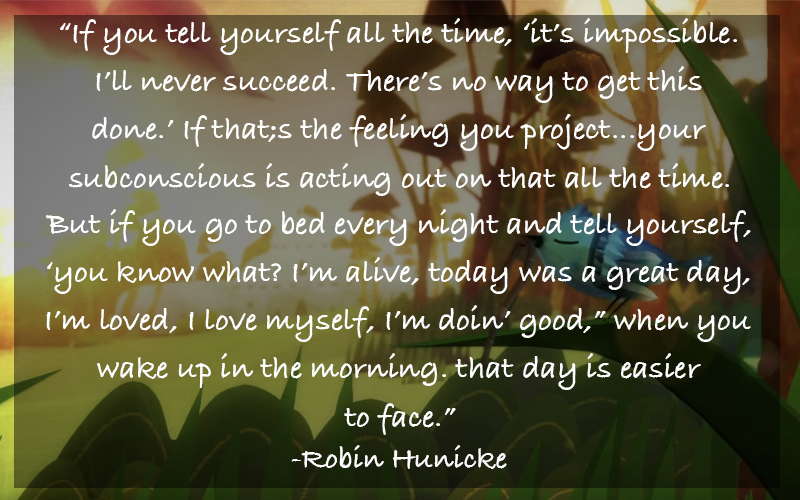 Want more inspiration? Listen to the full podcast!
Featured image is "Life is Damn Good" by Fil Gouvea. Screencaps of Journey and Luna courtesy of Tate.org, arashinyo, Funomena, and Funomena on Youtube.