Shall we compare love to a summer's day? Nah…let's compare it to a minotaur-worthy maze where around every corner you find love songs, nervous butterflies, and ice cream & Nutella comfort snacks. Or better yet, let's just look at how John Tibbot (@Quick Brown Fox) perfectly summed up the complex building blocks of love in his selected design for our Isometric challenge! He combined the rational art of technical and trendy isometric design with the irrational feelings of love that we can all relate to. Love, man. It can feel like a real labyrinth. But awesome art can help you through! Get to know John and see how this design came together below!
.     .     .
Congratulations on this win! What have you been up to lately?
Thanks! I've mostly been working my day job and spending my free time watching football/soccer. It's the World Cup at the moment and it's super popular here in the UK. I've watched it ever since I was small, and it's always great seeing the best teams in the world play for the ultimate prize. Other than that, I've just been enjoying the uncharacteristically warm summer. Generally, summer is unpredictable here in the UK, but at the moment it's around 90 degrees and the pubs are running out of beer because of the weather and football. There's a carbon dioxide shortage. It's nuts!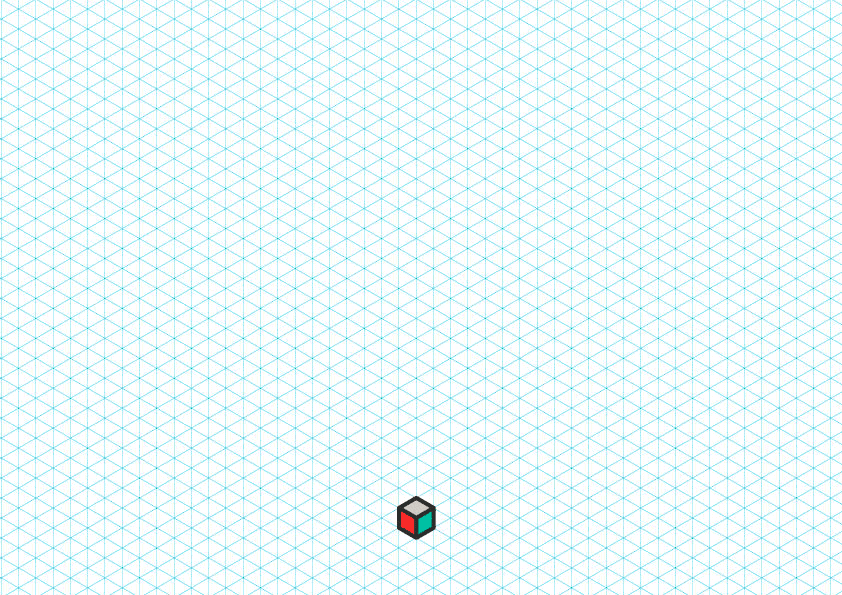 What attracted you to this challenge?
I've been submitting to Threadless for eight years, and I really enjoy the varied challenges. My day job is graphic design and whilst I do enjoy it, the design projects I work on are often very serious, time-sensitive, and corporate. The different Threadless themes allow me to challenge myself and let me "flex my brain" as a designer. If I want to make a psychedelic playing card or hand-drawn monster type, there's nothing stopping me!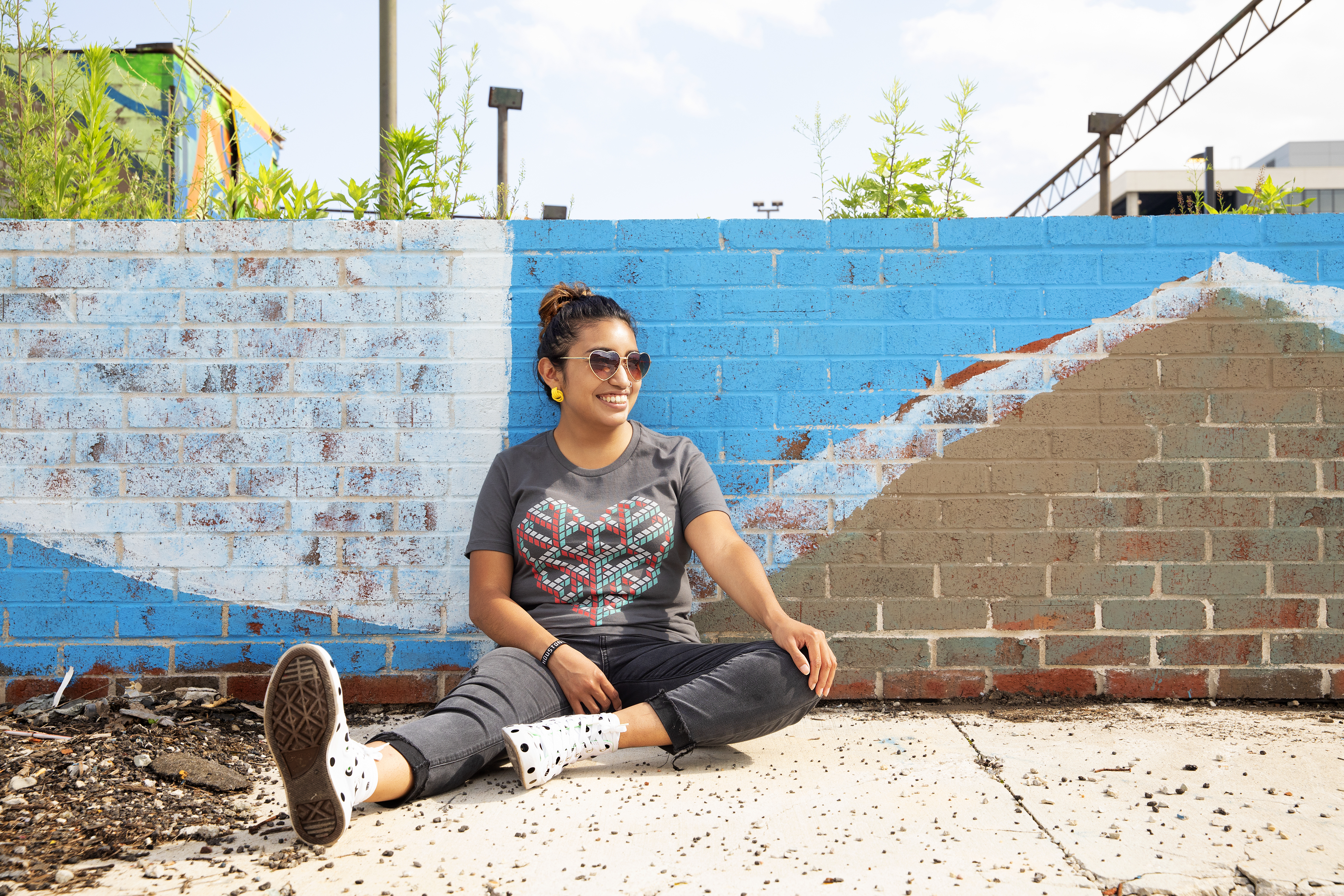 What was the process behind this design? Have you done a lot of Isometric design in the past or was this a learning process for you?
The only isometric work I've done before has been because of Threadless challenges! From previous attempts, I think that the most important place to start is a grid. Following that, I make a cube and then start playing around. I tend not to work on paper for this kind of design, so I only ever do a rudimentary thumbnail sketch just to figure out a rough direction. The rest is made with trial and error. I started with the basic heart shape in isometric form, built a grid then played around with breaking the logic of parts of the shape.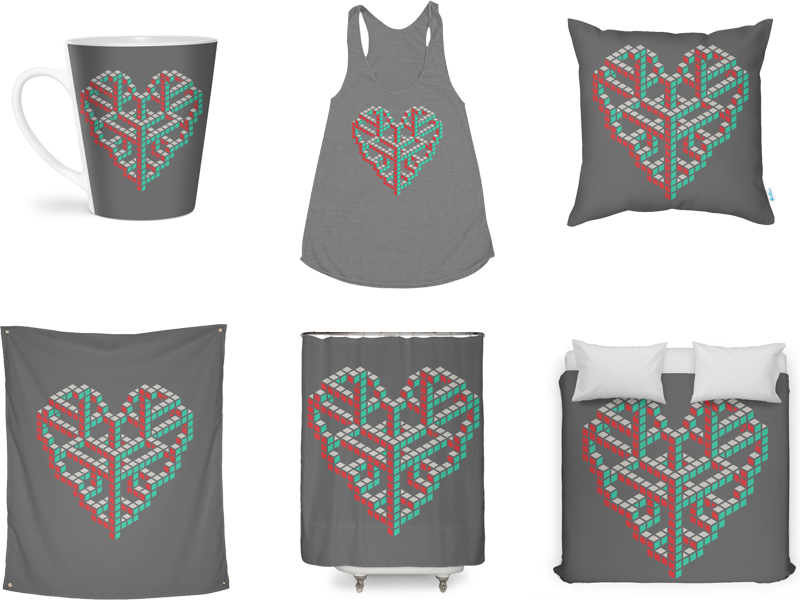 Did you have any other design ideas you considered for this challenge?
Lots! Sometimes when a challenge comes along, one idea can spark another. I used one of the isometric cubes to create a spiral pattern. I really liked the way that it created an optical illusion of the shape spinning. Another was an isometric double rainbow – that gave me a headache! Finally, there was a pattern which I turned into a GIF, with the components moving along the isometric plane.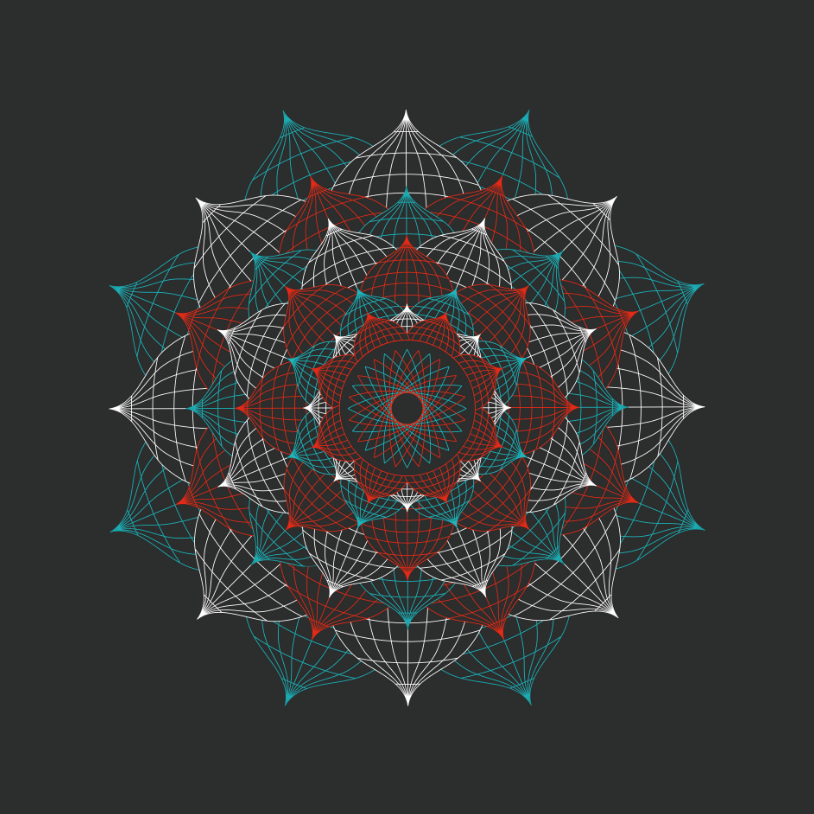 What's your favorite art style?
I don't really have one! I like lots of different things. This year saw me get my first tattoo, so I've been looking at a lot of different tattoo art. I also collect screen printed gig and movie posters, which come from a diverse range of artists. From Rob Jones and Daniel Danger to Oliver Hibbert and Gary Pullin, these are people I really admire.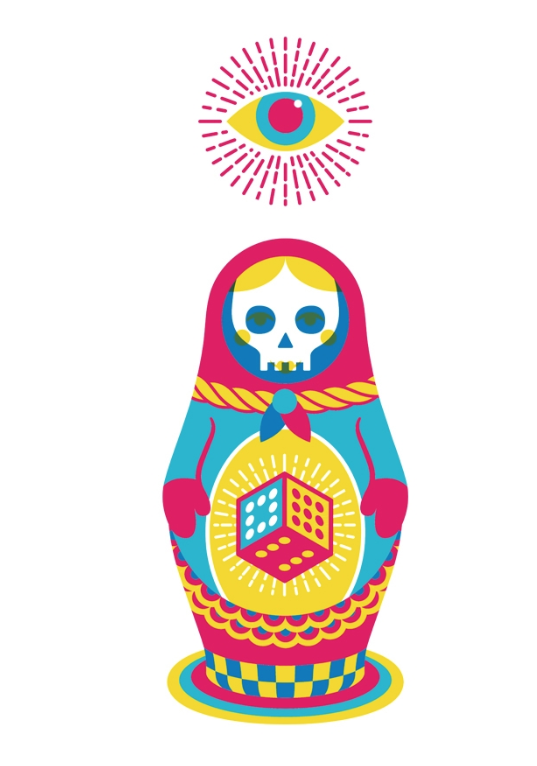 What's your artistic philosophy?
Try it; if it doesn't work, move on. I used to be frightened of trying different things, but I enjoy experimenting with techniques and styles. Failing can teach you a lot.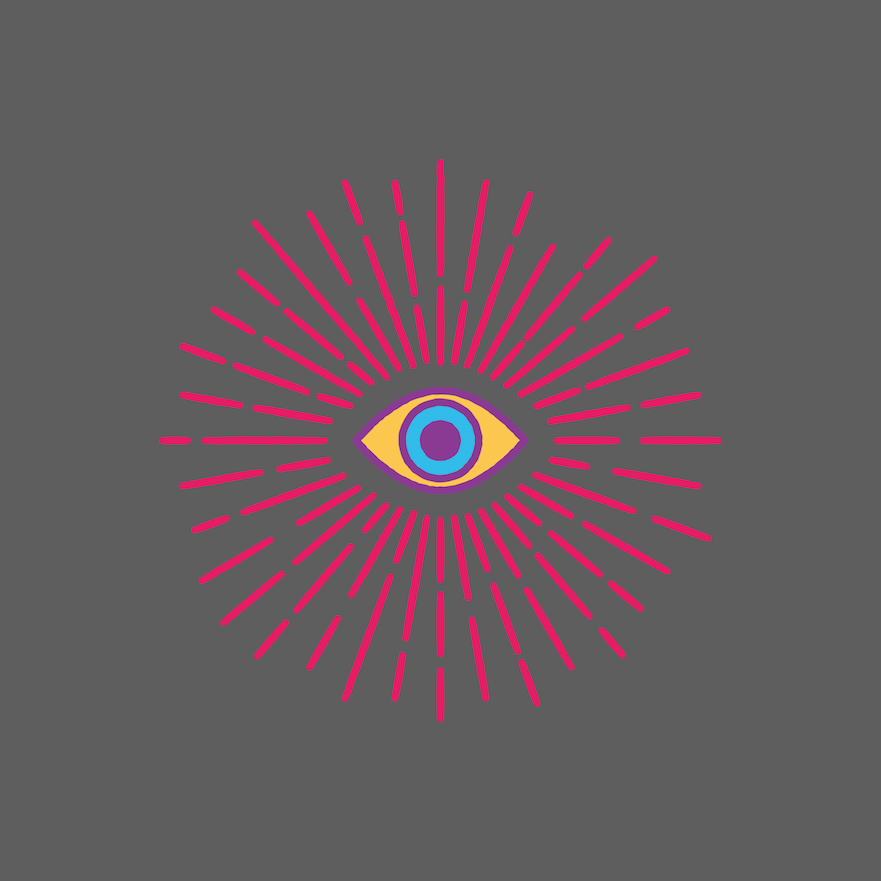 Anything else?
Thanks a million to everyone who voted and to Threadless for their continued support; it means more than I can say. One day I hope to be able to make a living from my own art and Threadless keeps this dream alive :)
See more of the winning design!