Remember how you never appreciated nap time as a kid, but now that you're an adult it's all you want? That's kind of how I feel about summer reading lists. Having to read a book over the summer seemed like the worst most horrible thing when I was in school. But nowadays? I'd kill to have some required reading to keep me on my reading game during the warm months. Such is the life of a book nerd!
If you're looking for some books to read this summer, here are 11 titles to add to your reading list!
.     .     .
"Lovecraft Country" by Matt Ruff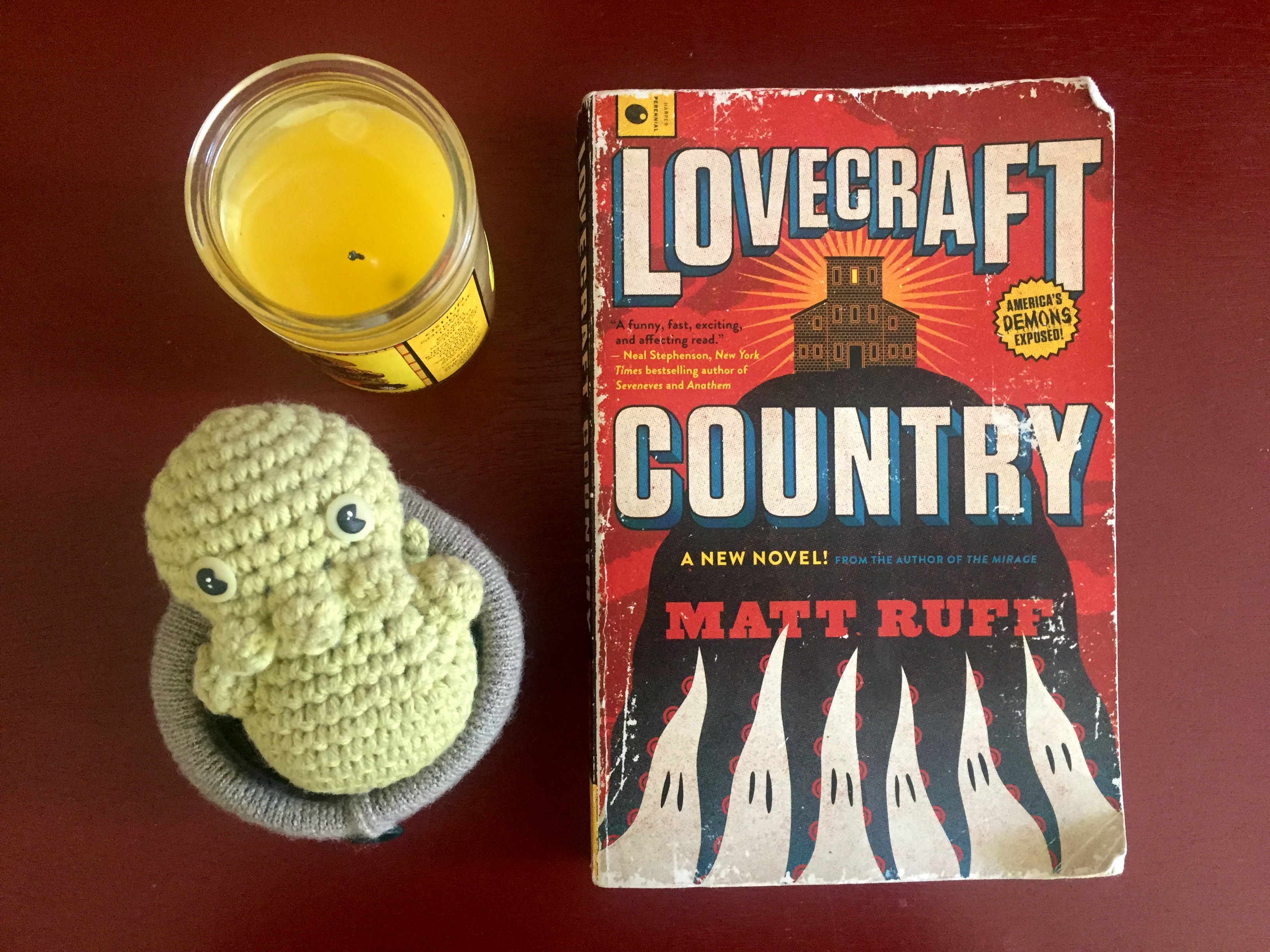 With Get Out's Jordan Peele onboard for directing the HBO adaptation, the time to read this book is now! Set in Chicago in 1954, Lovecraft Country is divided up into sections that each follow a different member of an African American family that gets mixed up in a Lovecraftian society and world hidden within our own. And while its packed with Lovecraftian elements, the very real bigotry this family faces is scarier than any horrors H.P could come up with. Ruff blends social commentary, the supernatural, sci-fi, and humor in this wholly unique book.
Carry this book with…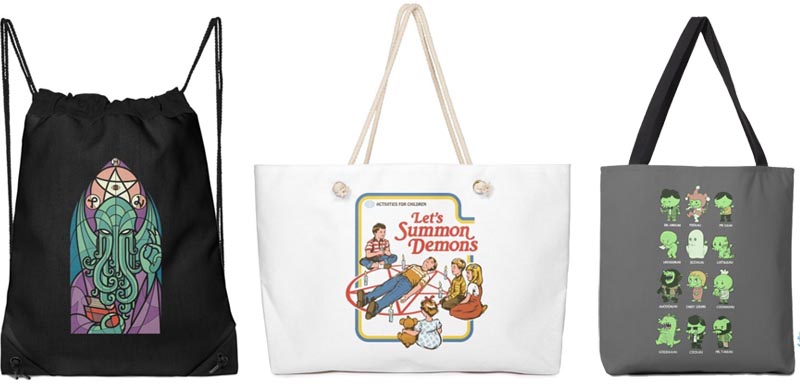 "Astrophysics for People in a Hurry" by Neil deGrasse Tyson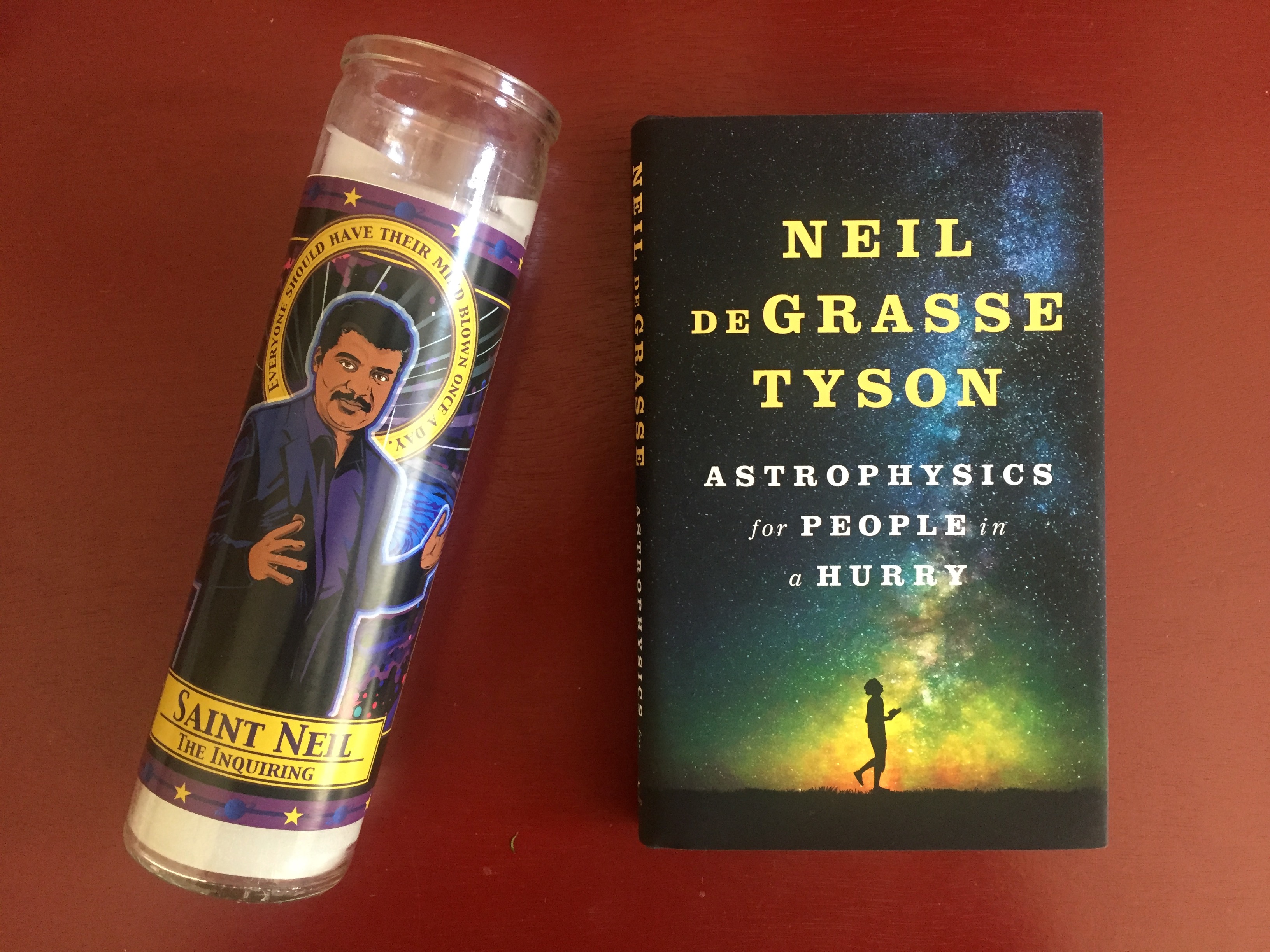 I mean, Neil deGrasse Tyson…need I say more?  If you've been bingeing on Bill Nye's new Netflix show, this is the perfect thing to add to your daily dose of nerdery. For anyone who's a huge science nerd but couldn't make it all the way through Hawking's A Brief History of Time (like myself), deGrasse created a book that explains astrophysics in the digestible (and charming) way that only he can.
Whether you're in a hurry to the beach, work, or just to the bathtub, pair Astrophysics For People in a Hurry with…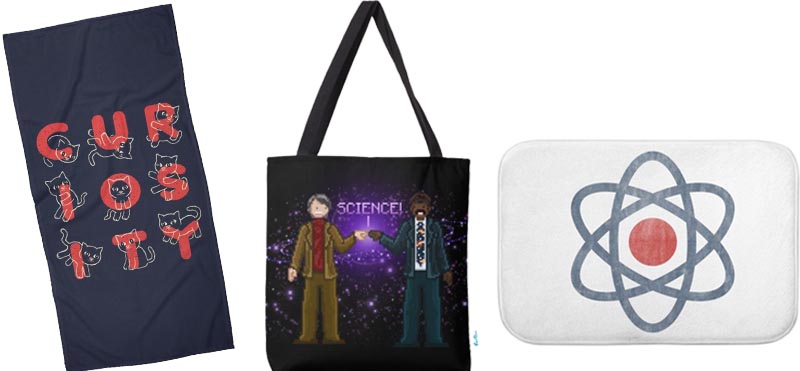 "The Secret History of Wonder Woman" by Jill Lepore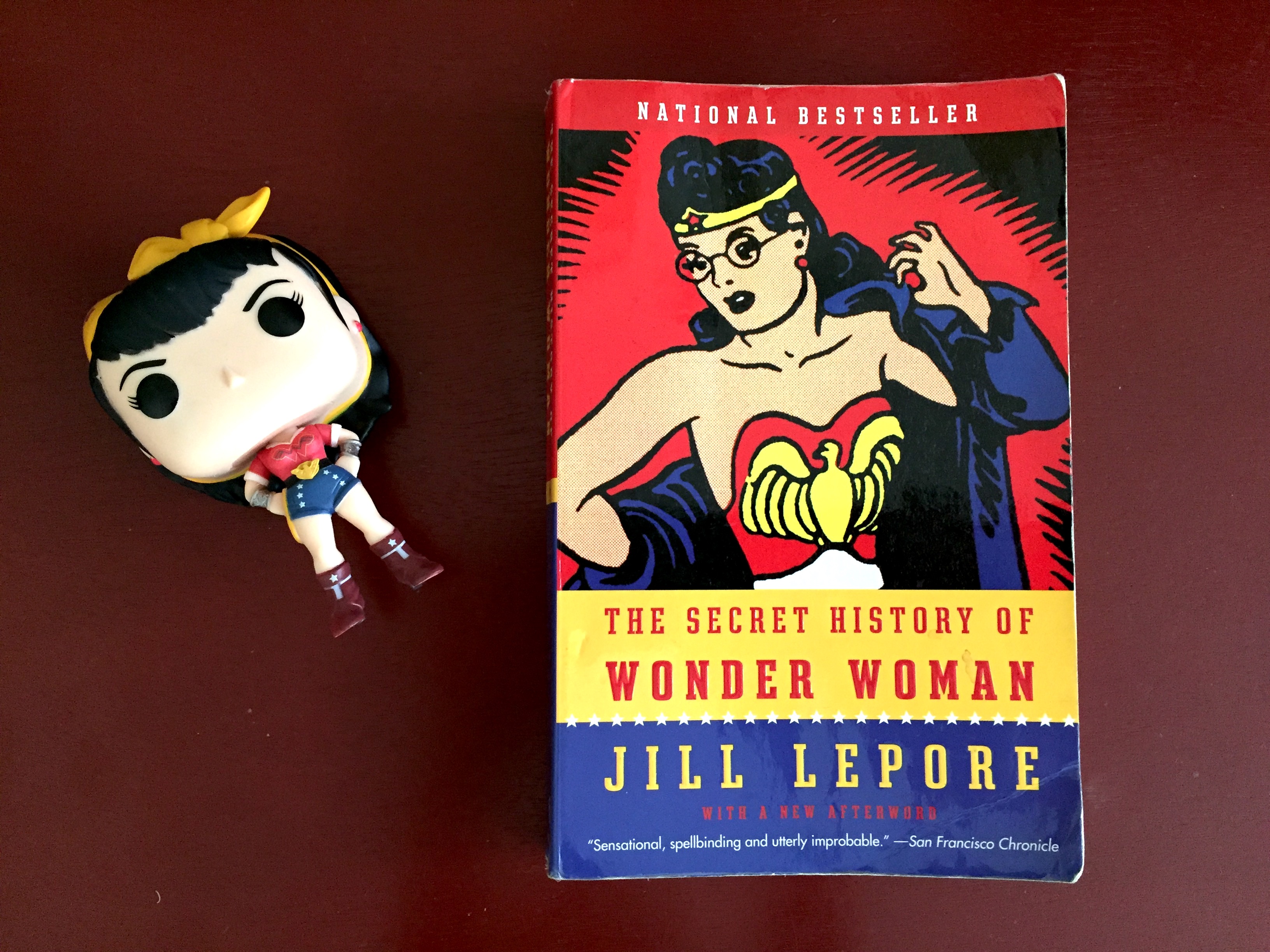 Did you know that the creator of Wonder Woman and her lasso of truth also invented the lie detector? This book has been out for a few years now, but what better time to read it now that Wonder Woman is kicking butt at the box office! This one is for comic fans as well as history fans, perfectly merging comic book history and the history of feminism that gives Wonder Woman a whole new depth.
Read your books while drinking out of…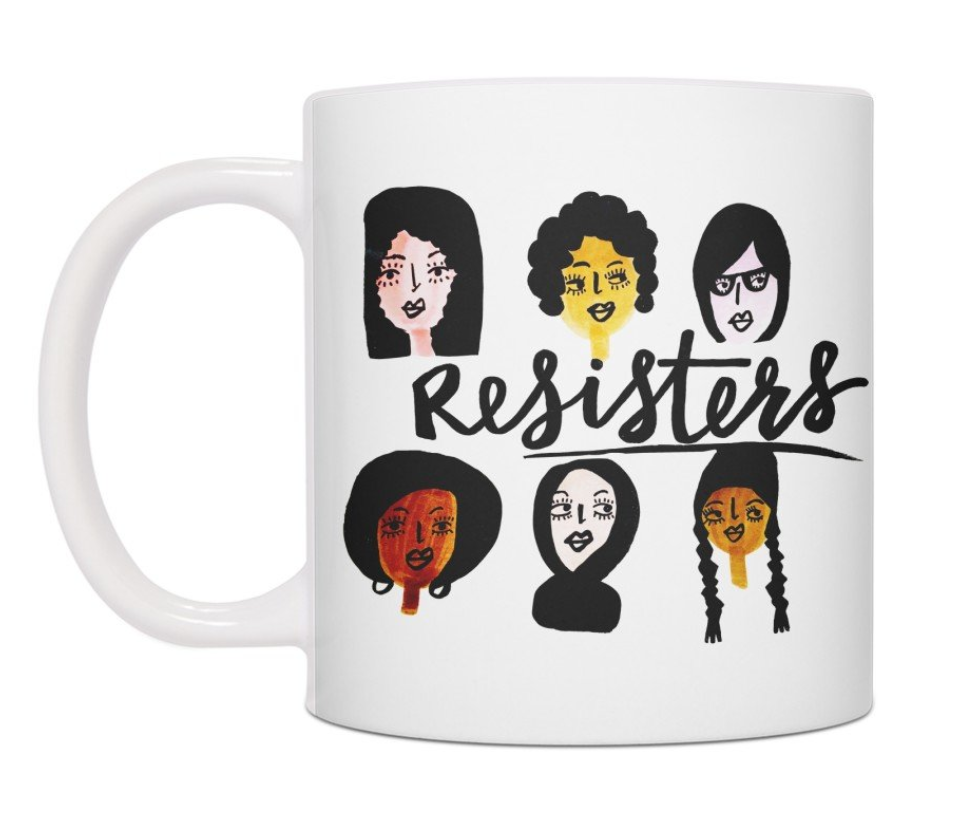 Anything by Neil Gaiman, Really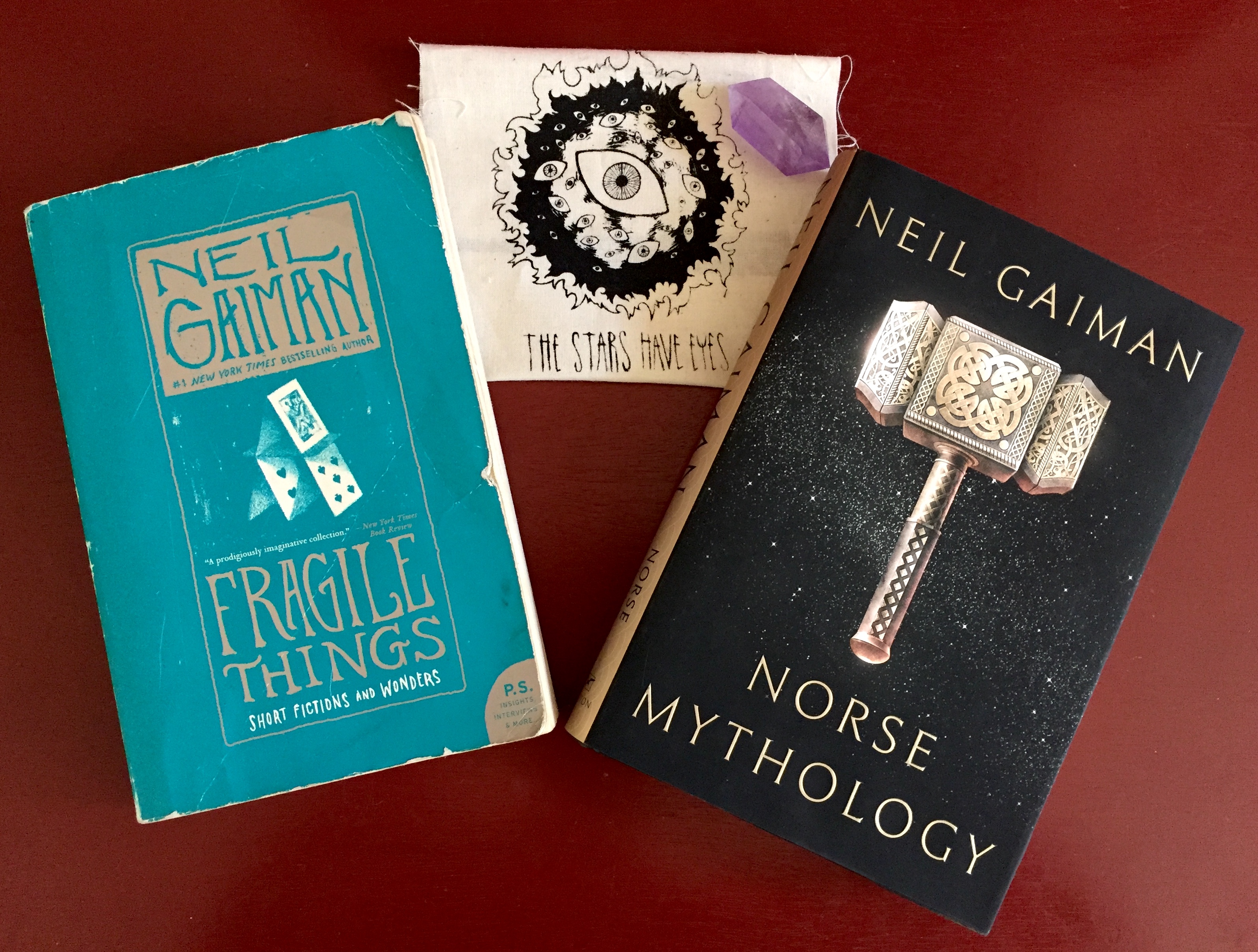 Let's be real: you can't go wrong with Neil Gaiman. With his hit novel American Gods now a hit show, it's a great time to dive into Gaiman's work! If you don't want to read American Gods until you've finished the show, if you've already read it, or if you're just looking for something a little shorter, I'd recommend Gaiman's book of short stories, Fragile Things (which also has an American Gods novella as the last chapter) or his newest work, Norse Mythology.
Pair your books with…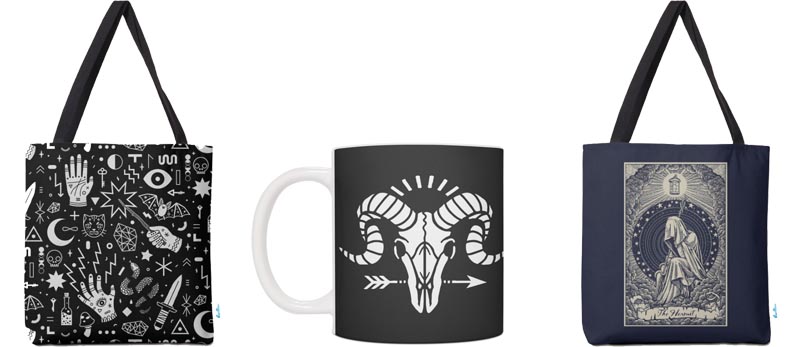 "Game of Thrones" by…oh, you know this one!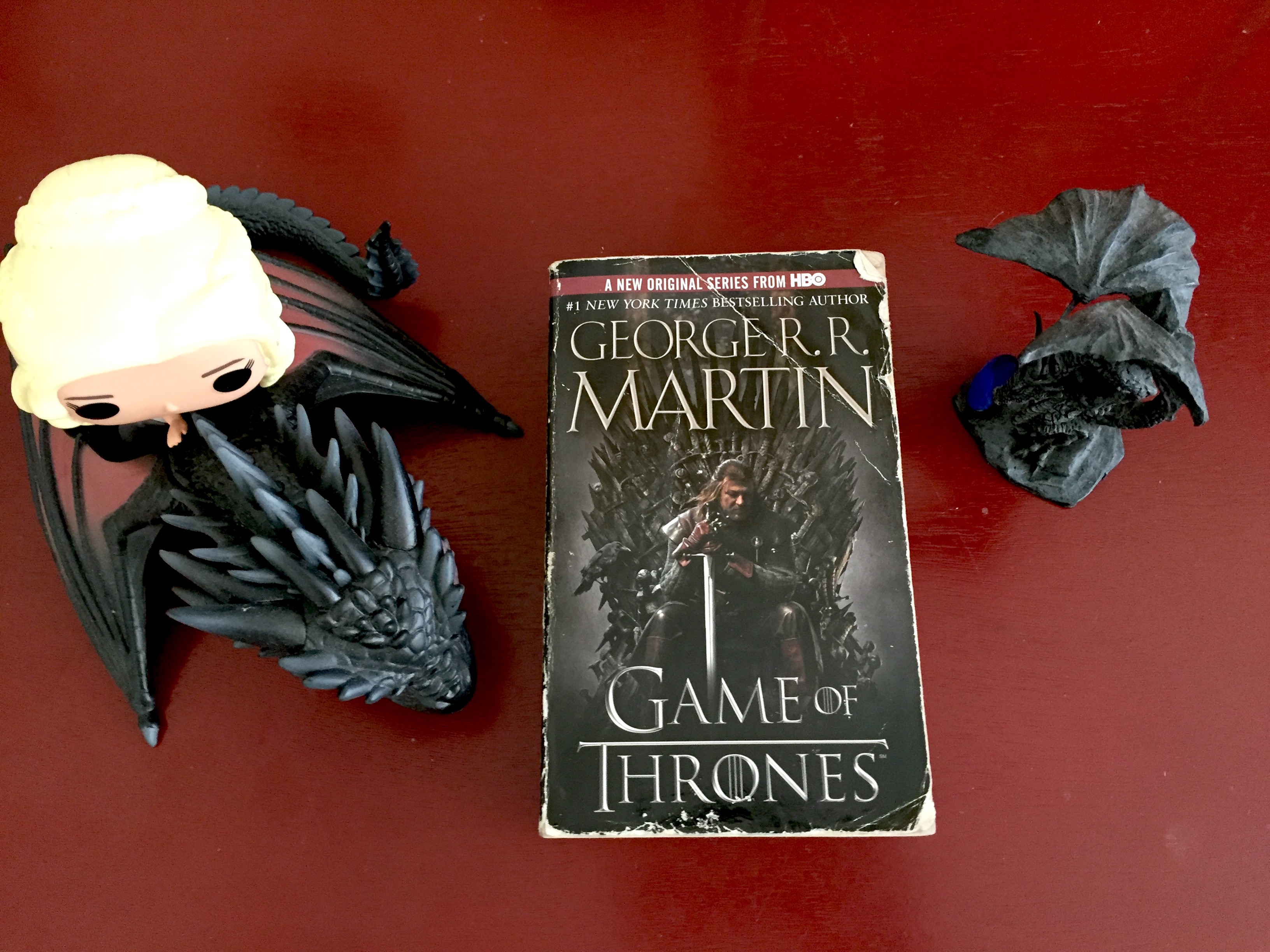 Neither Game of Thrones nor George R.R. Martin need any introduction. But with the show's second to last season just around the corner (how 'bout that last trailer, though…), if you haven't read the books, this is the summer to start!
Pair the whole series with…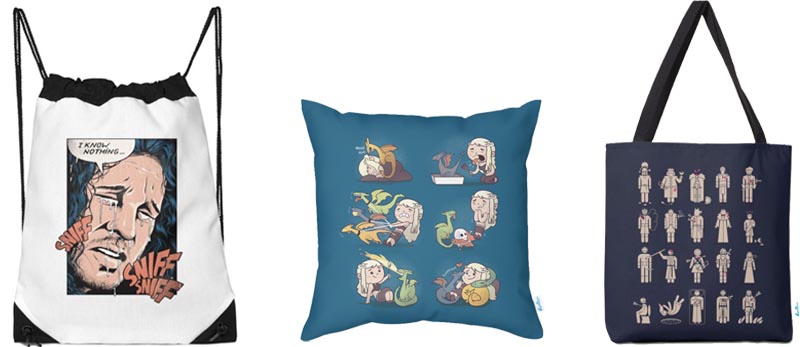 "Ready Player One" by Ernest Cline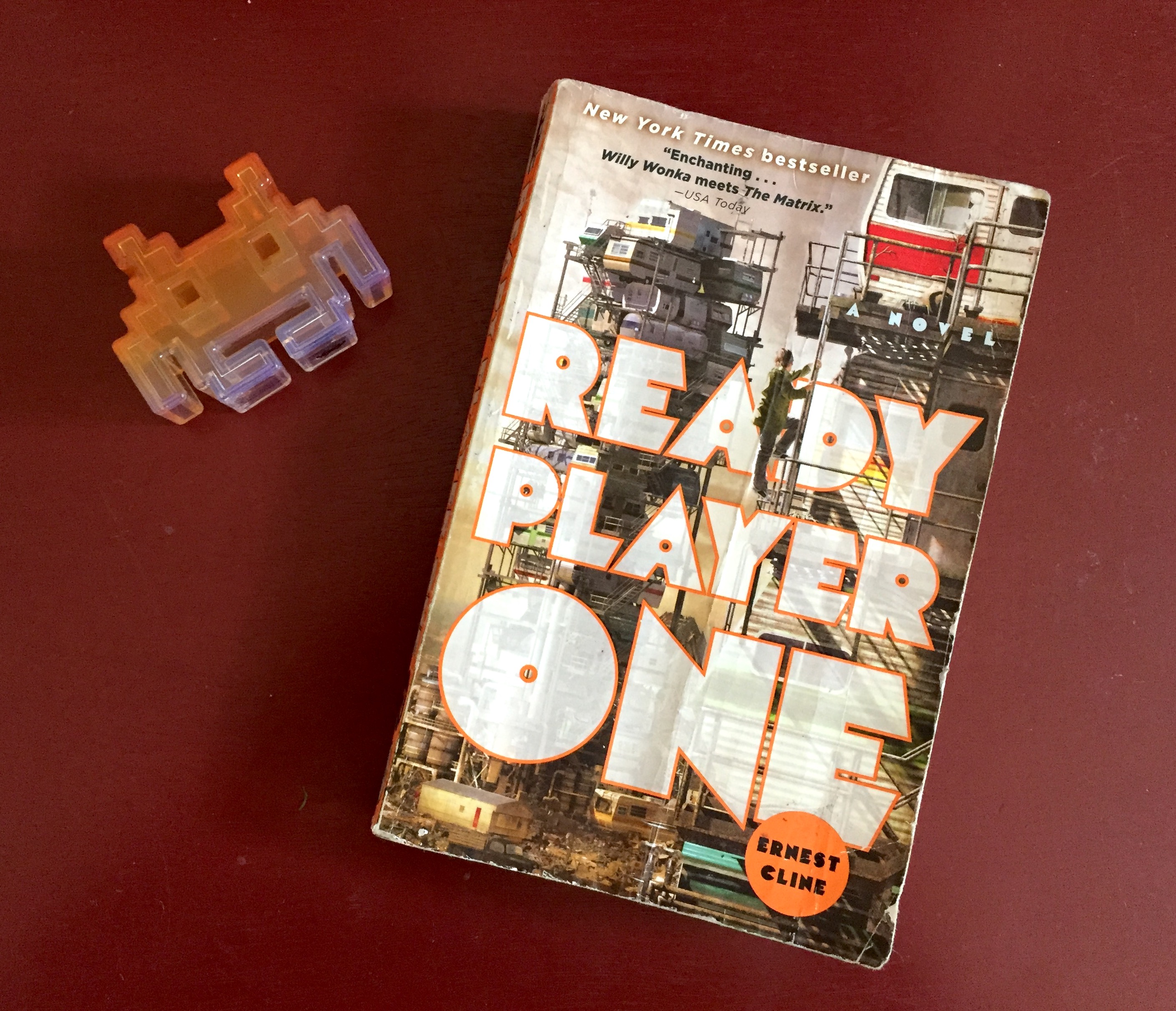 The Spielberg-directed movie adaptation of Ready Player One has been kept in heavy secrecy, but there's been talk about some pretty big changes being made in the on-screen version. So while we're still kept in the dark with details, it's a good time to breeze through the novel! I'll admit, the '80s references get a little heavy-handed, but c'mon…this is a sci-fi book that's packed with '80s nostalgia set in a video game world; I'll take a little too much of that over not enough any day.
Get your game on with…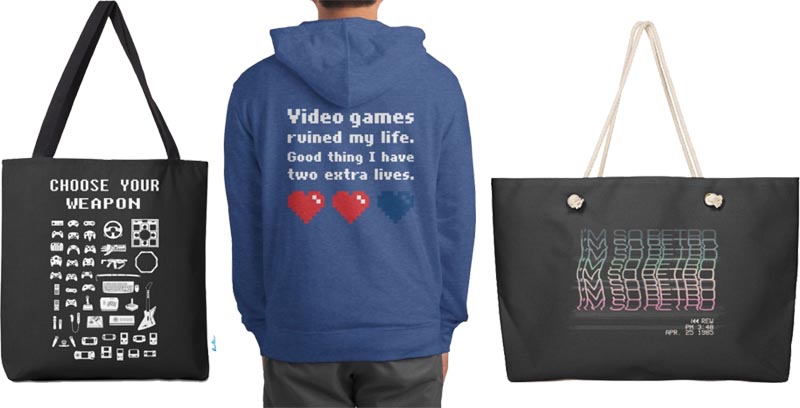 "Spaceman of Bohemia" by Jaroslav Kalfar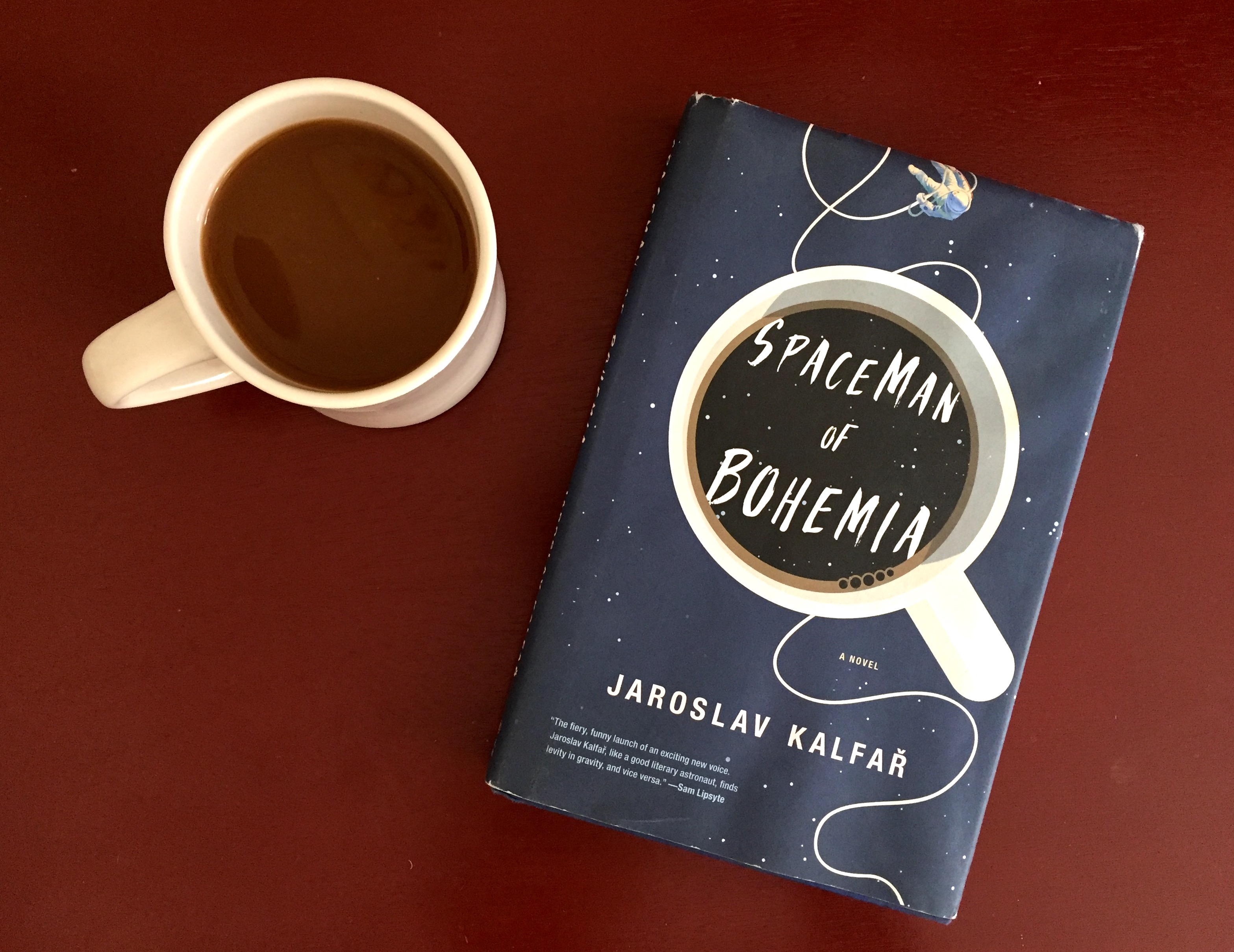 Spaceman of Bohemia is a sci-fi story concerning a giant sentient space spider, love story, and family story all wrapped up in one. Mixing history with a modern space race, the strength of Spaceman is in how beautifully it's written and how devastating it can be at times. Definitely recommend.
Pair the book with…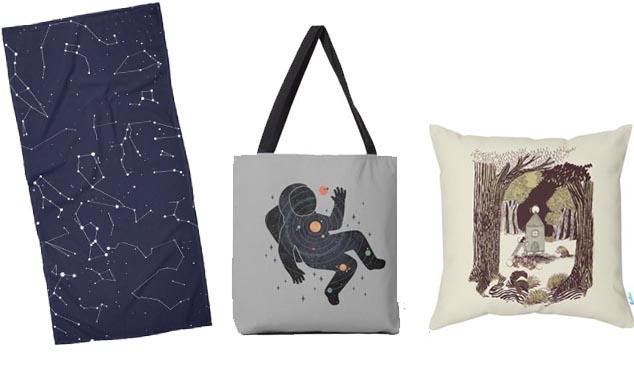 "Dirk Gently's Holistic Detective Agency" by Douglas Adams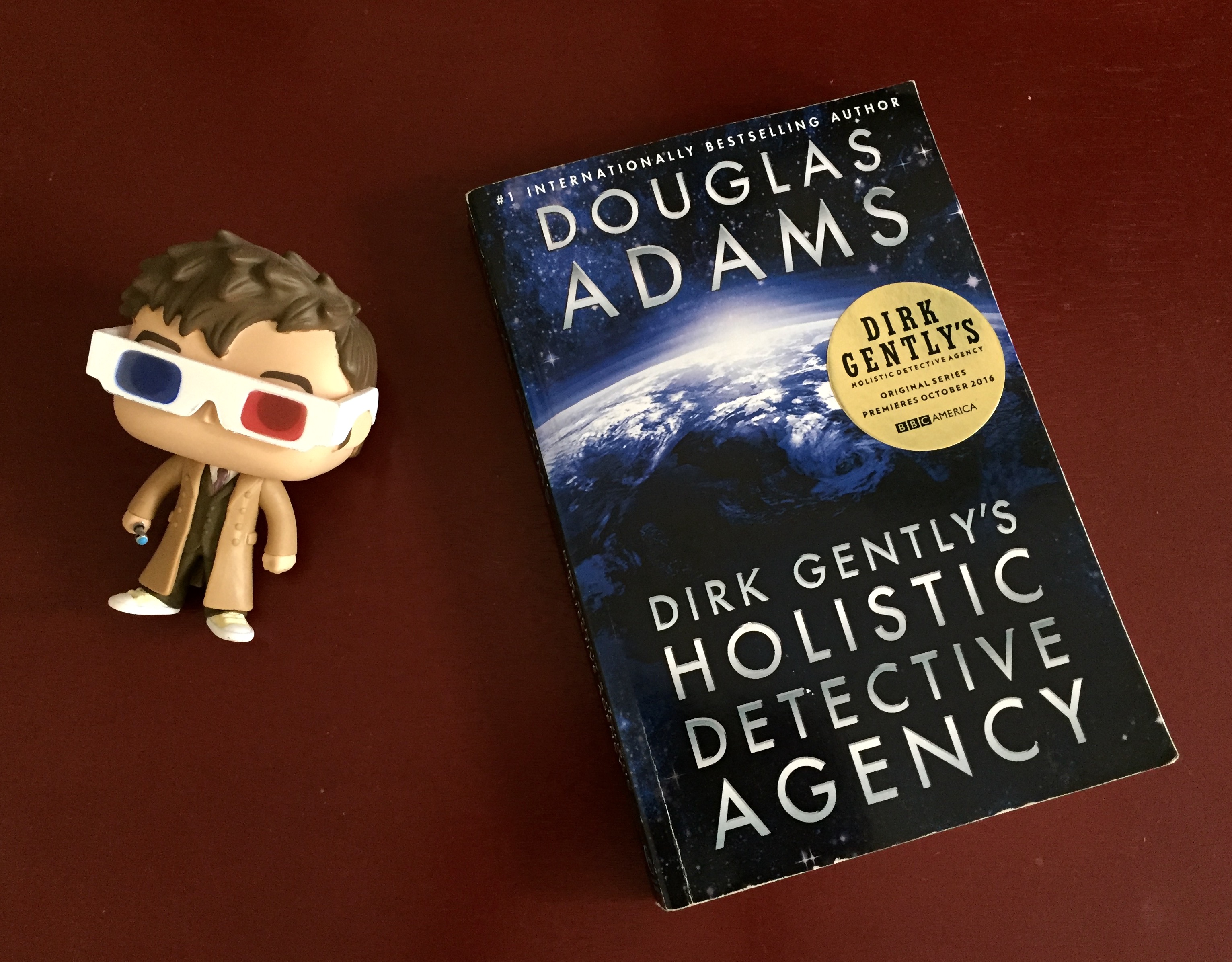 You may have heard of Dirk Gently, the TV Show. But did you know it started as a book by the same guy who wrote Hitchhiker's Guide to the Galaxy? AND did you know that Douglas Adams worked on Doctor Who and that Dirk Gently evolved out of several ideas he had for Who? As a Whovian and a massive fan of Douglas Adams' absurd sci-fi humor, I recommend adding Dirk Gently to your reading list: partly because the show is awesome, partly because you'll have a blast reading it.
Get your sci-fi and British comedy fix by pairing the book with these…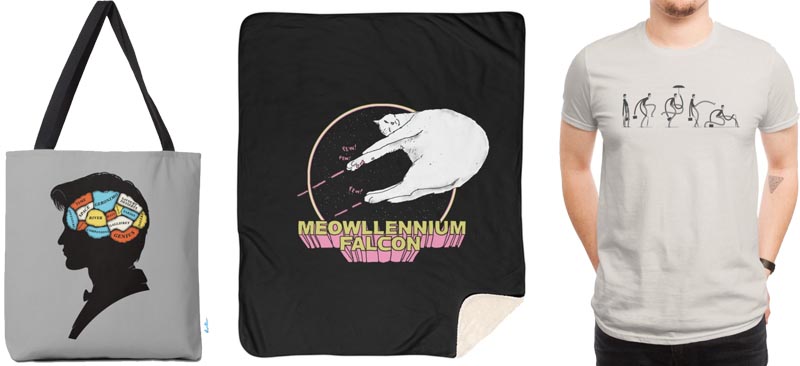 "Milk and Honey" by Rupi Kaur and "Salt." by Nayyirah Waheed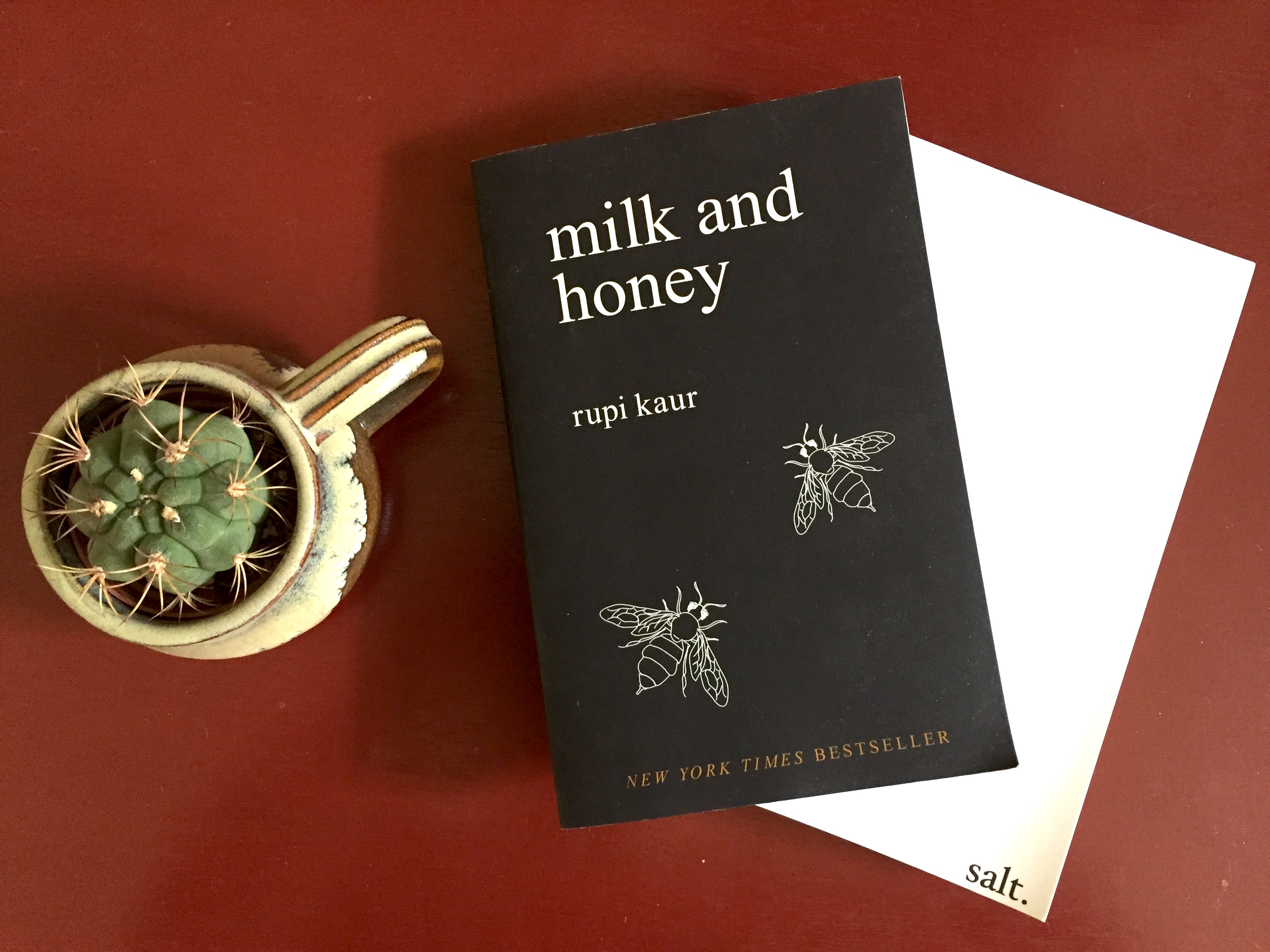 I'll say upfront – I'm not big into poetry. I don't even really know how to read it. Is it ok to flip through a book of poems quickly if you're a fast reader, or do you need to pause and think about each one for awhile? I don't know, but Milk and Honey and Salt are two books of poetry that I couldn't not read. Kaur and Waheed have such a stunning writing style and perspective – it's impossible not to relate to or at least feel something from their work.
Carry your poems around with…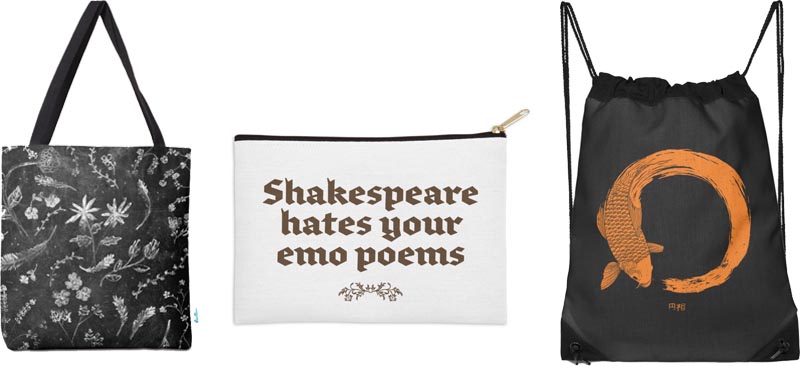 Do you have a super awesome read to add to the list? Leave it in the comments!
Shop all designs and products 50% off!
Featured image is "How to Kill a Mockingbird" by Tobias Teixeira da Fonseca.