Ever notice how similar Alice in Wonderland and Spirited Away are? Disappearing cat, disappearing No-Face spirit. A very lost girl in a magical land, a very lost girl in a magical bathhouse. A kid getting saved from the Red Queen by getting turned into a pig, Chihiro saving her parents when they were turned pigs…these stories were begging for a mashup. And artist Nate Christenson answered the call. He's created a "Spirited Wonderland" series that combines scenes from Spirited Away and Alice in Wonderland in an art style that mirrors the illustrations in Lewis Carroll's original story.
We talked to Nate about the inspiration behind this series, how living in a slew of very different places has influenced his art, and about his Artist Shop (check it out here). Read the interview below!
.     .     .
First things first, tell us a little bit about yourself! Where are you from? What do you do? Favorite mythical beast?
"Where are you from?" is one of the hardest questions I've ever had to answer…I suppose you could say I'm from Minnesota since that's where I've been living the past couple of years. However, I didn't grow up there and I'm currently studying art in Florence, Italy so it's more like another piece of the puzzle. Favorite mythical beast: probably a dragon, since lots of different cultures have their own unique take on the creature.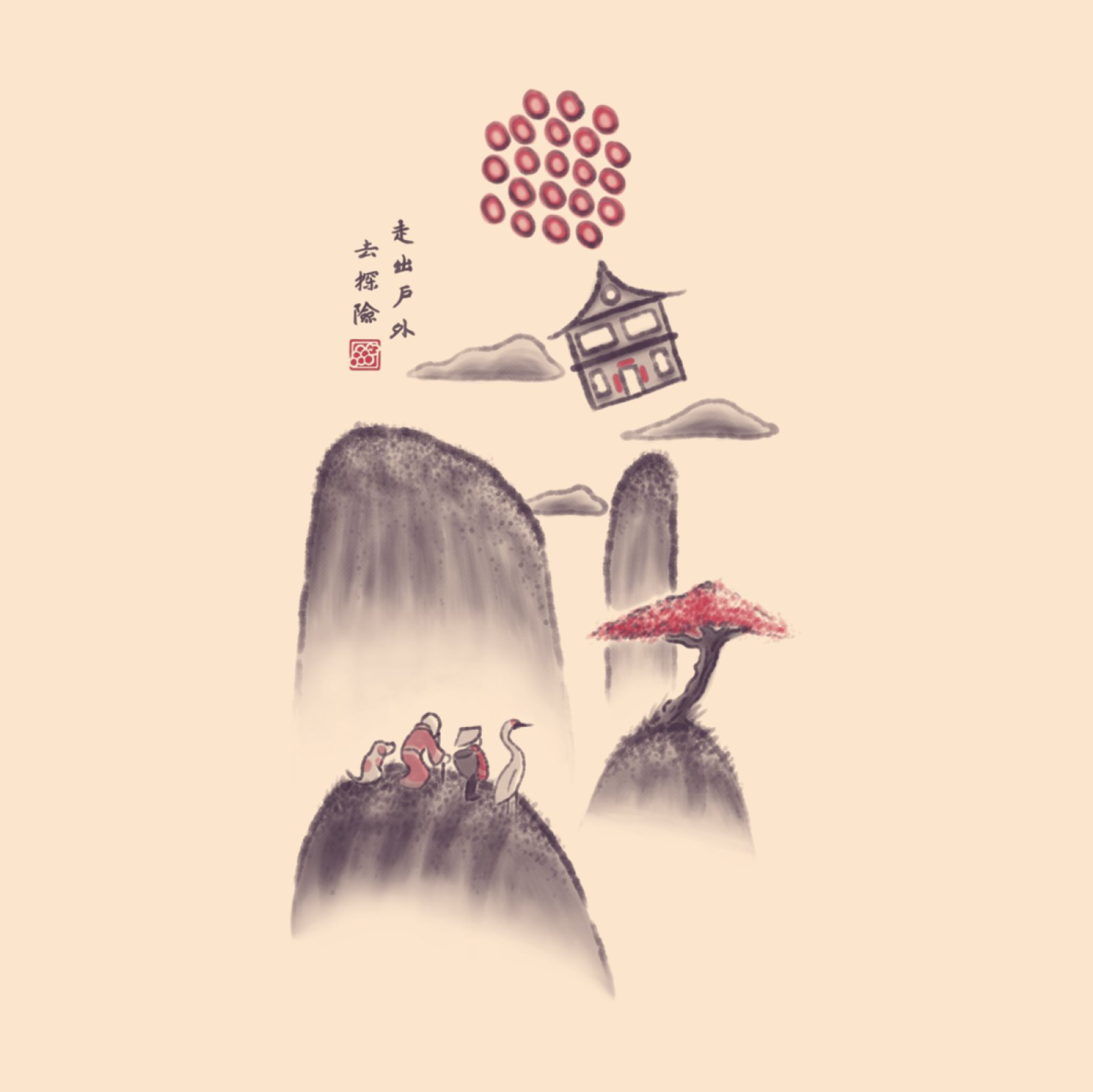 Your site says you grew up in China – how did that influence your creativity and style?
In Chinese school we were taught art by observing and copying the work of the instructor, which is a bit different from the Western system's emphasis on individual expression that I've experienced. As a result, my style is pretty fluid, as I tend to emulate different "looks" depending on the vibes I want people to get from the design.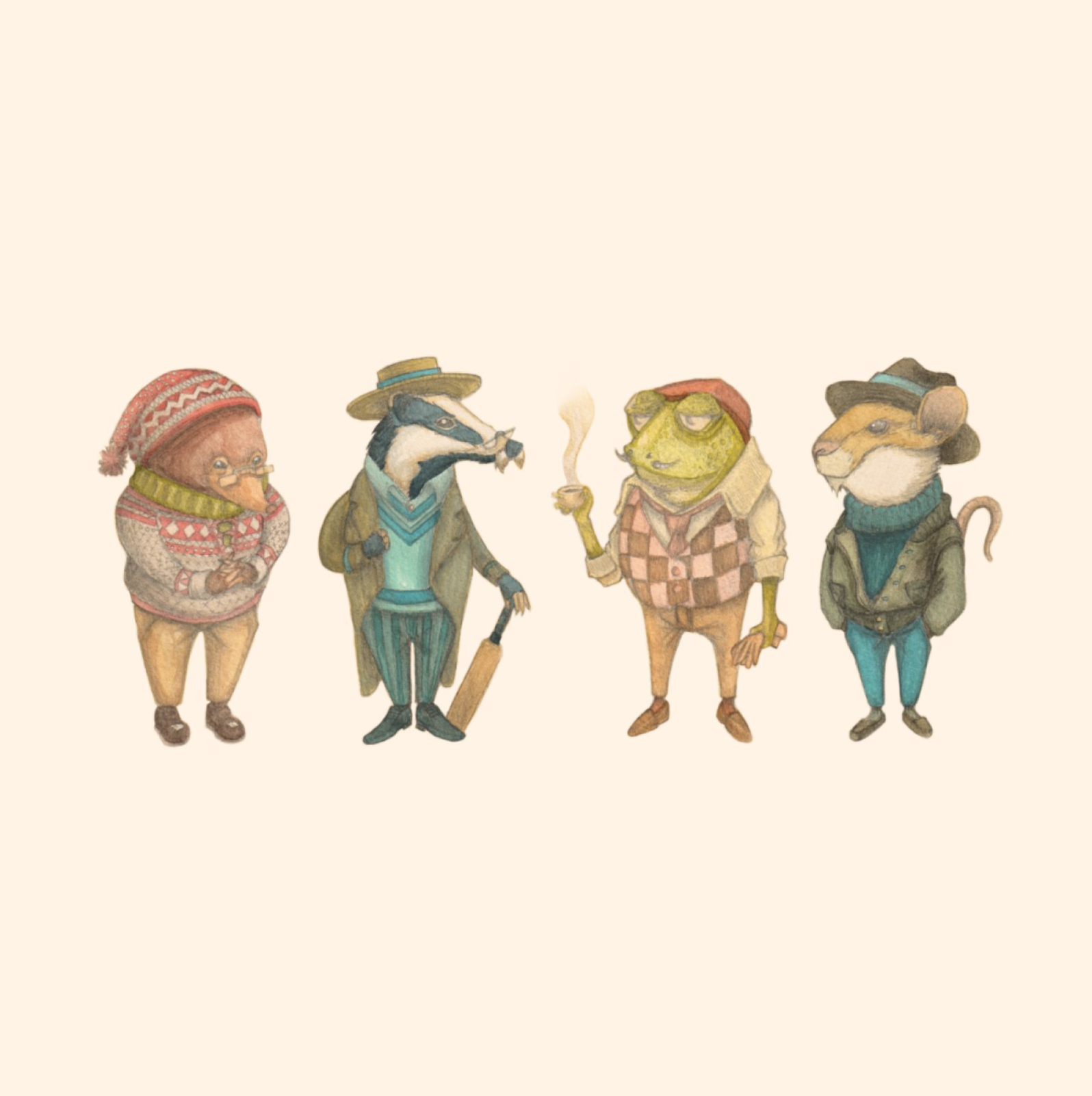 A lot of your art seems to be a bit fairytale or folklore inspired. Are fairytales and folklore a big source of inspiration for you?
I definitely grew up loving any story that had talking animals or some other sort of fantastic element to it. I had a couple art mentors that would draw the characters from these stories for me and my brother to copy, which is really what got me started on my journey as an artist. I guess those influences have stayed with me.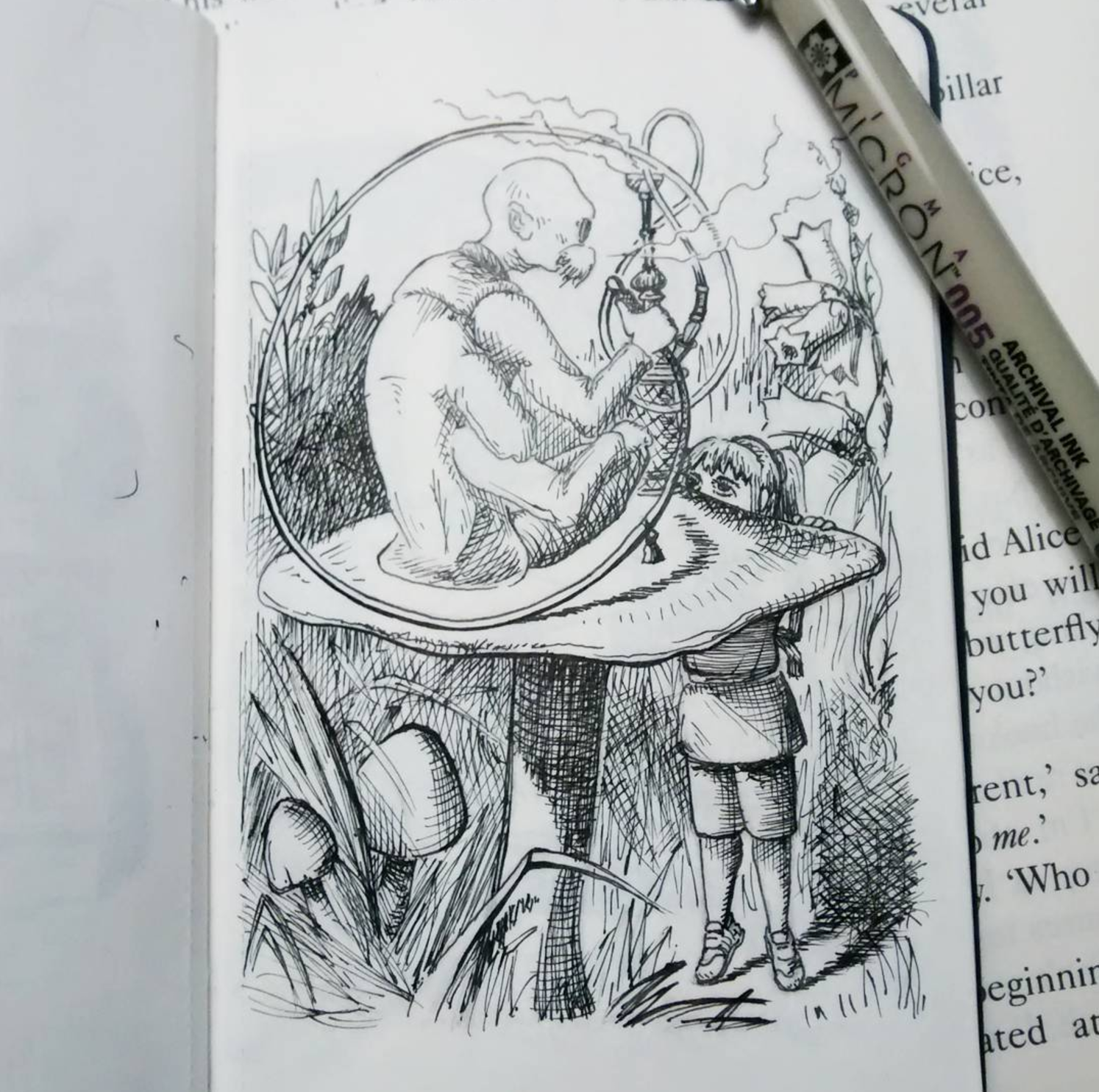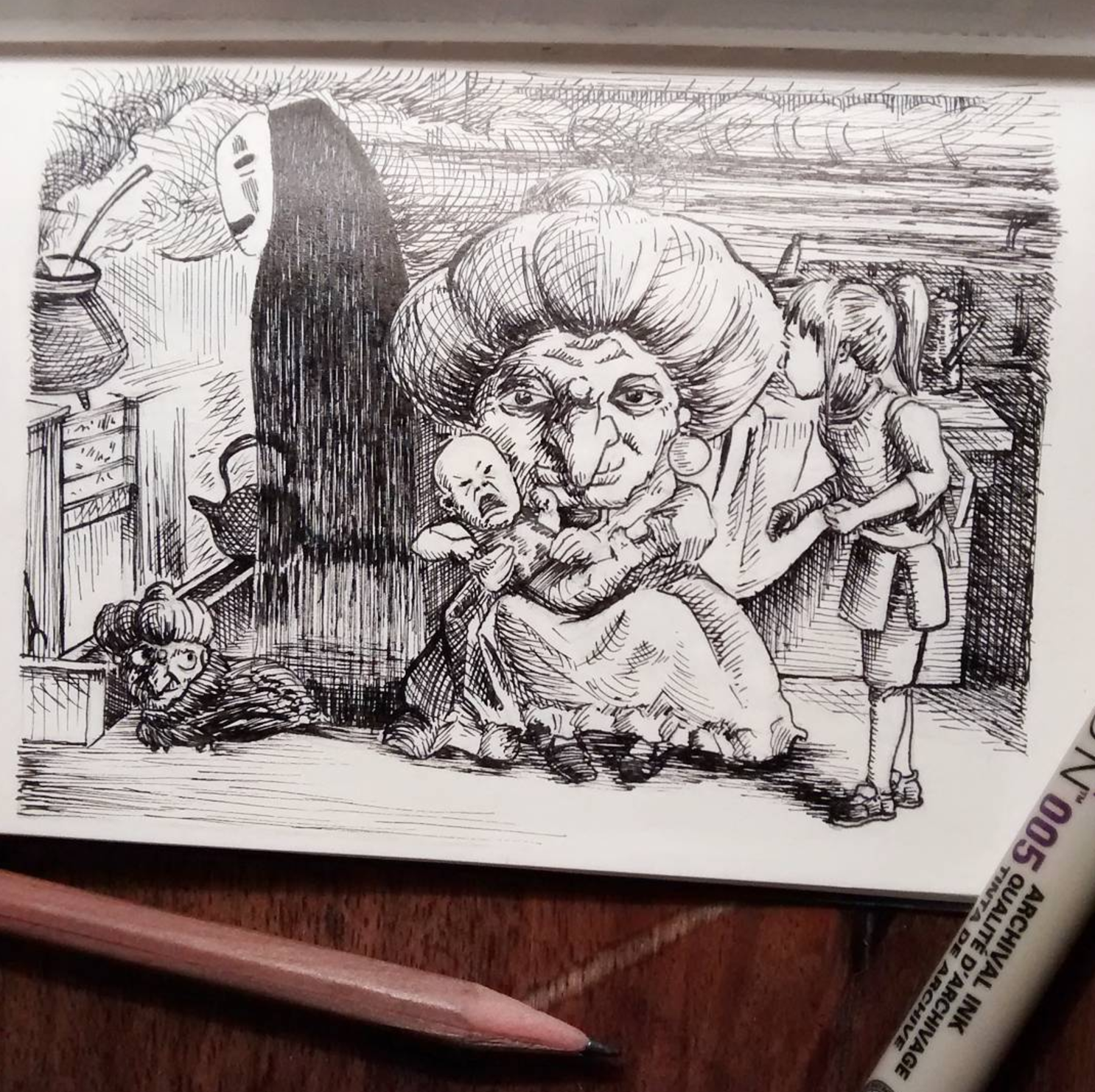 What are some of your favorite stories?
Some of my favorite stories come from the worlds of Narnia, Redwall, Middle Earth, and The Discworld. I also enjoy the wide variety of Western and Eastern folktales that are unique to the sensibilities of each culture, yet have common themes that connect them.
Tell me a little bit about the Alice in Wonderland and Spirited Away mashup art you have on your Instagram! 
I've always seen Spirited Away as Miyazaki taking Alice in Wonderland and putting it through the lens of Japanese folklore. I started the series to practice my line work and to find a strange hybrid of Japanese characters inside Western illustrations. My favorite would have to be the Radish Spirit giving Chihiro a thimble. It's delightfully bizarre.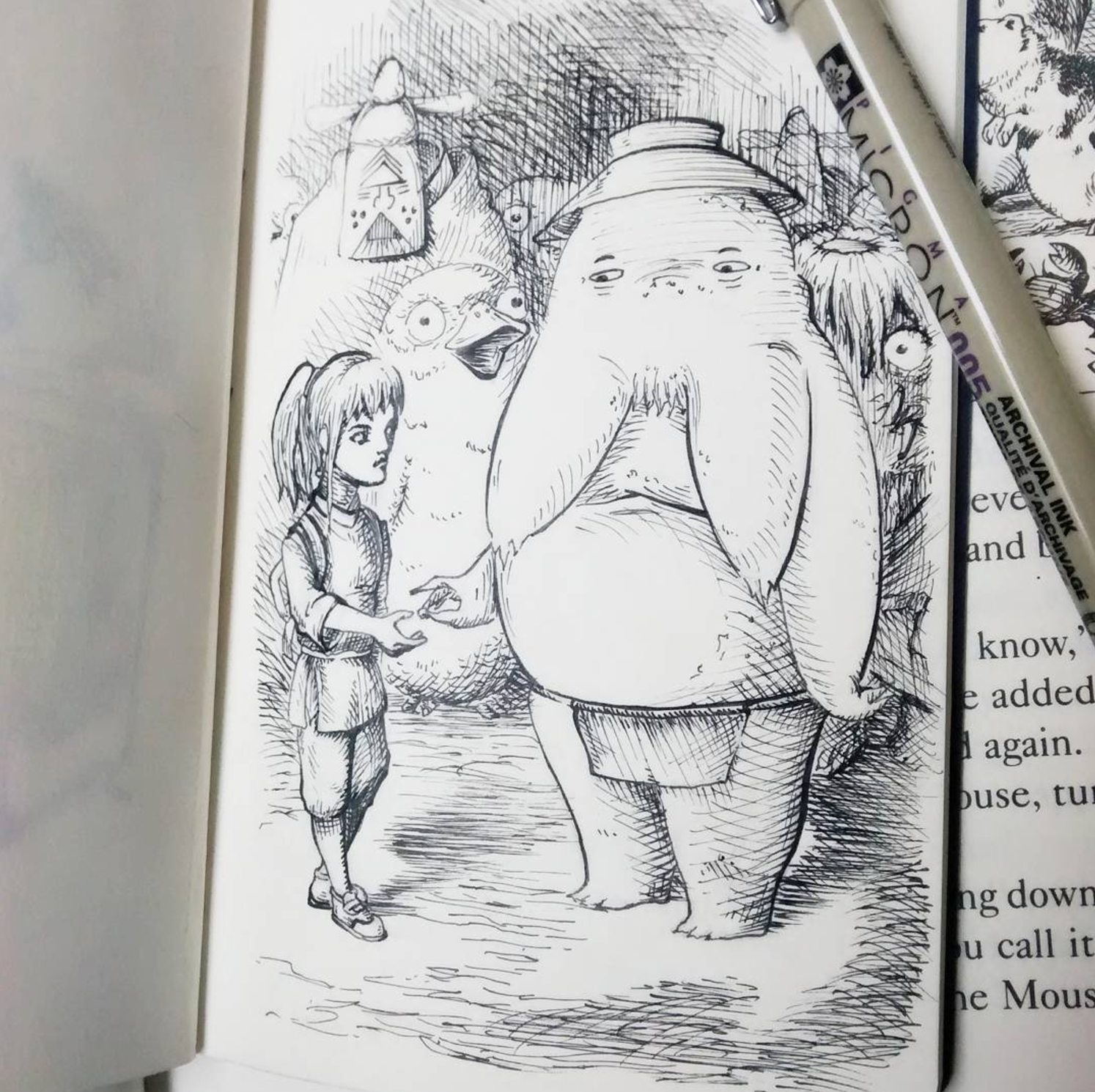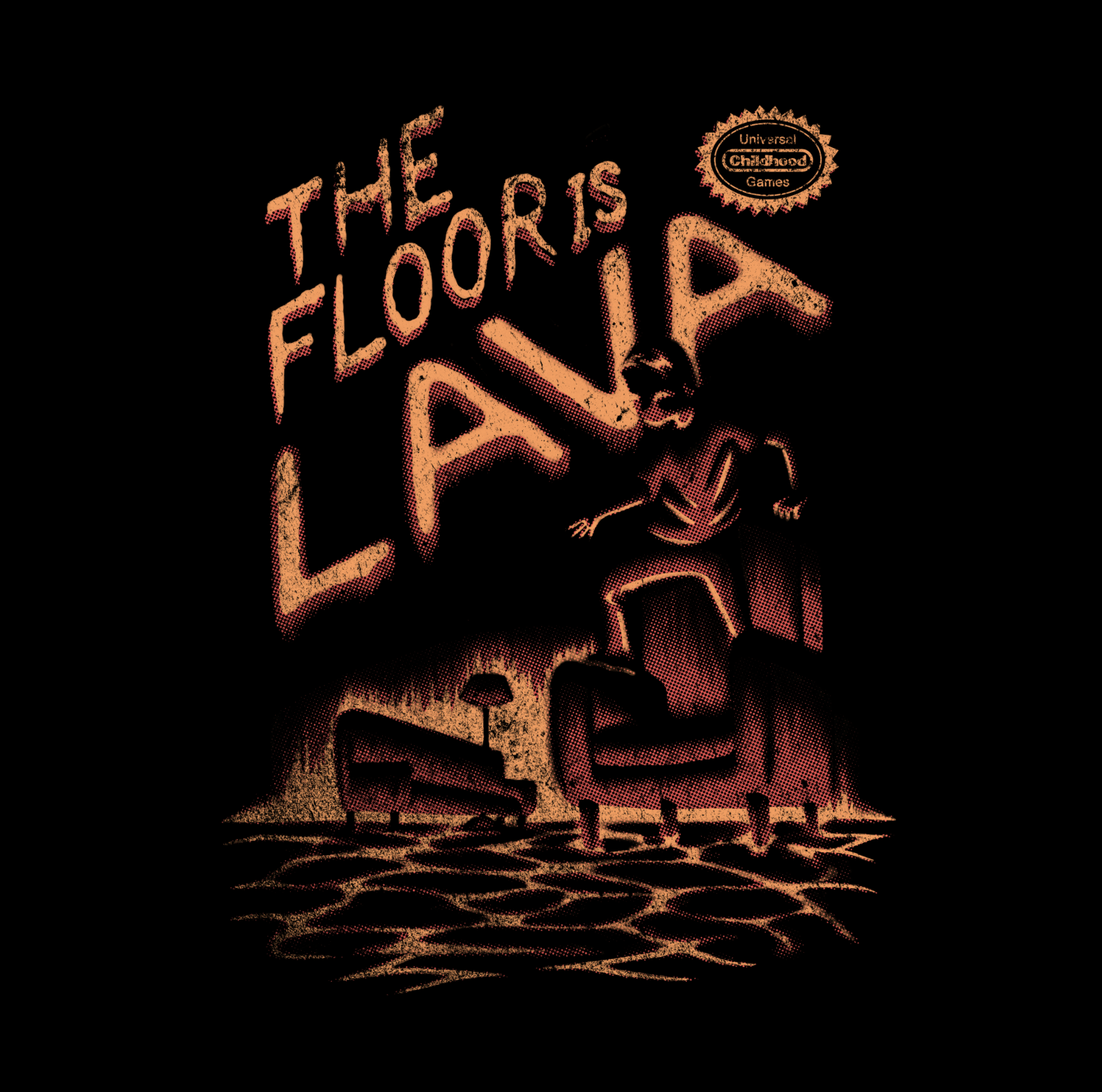 Your site also says that you made your entrance into the professional art world when you won a t-shirt competition (heyo!) How did this kickstart your art career?
It was Threadless! Having "The Floor is Lava" win and get printed was one of the first times my art had been validated outside of a local context. It gave me the confidence I needed to start making a living off of my artistic ventures.
How has your style changed since then?
Since then, I've gone back to my roots of drawing and painting with more of a fine art focus. However, I like to bring elements of digital culture into dialogue with traditional art forms such as painting, which has a rich history to it. Dualities fascinate me, probably due in part to growing up between two cultures.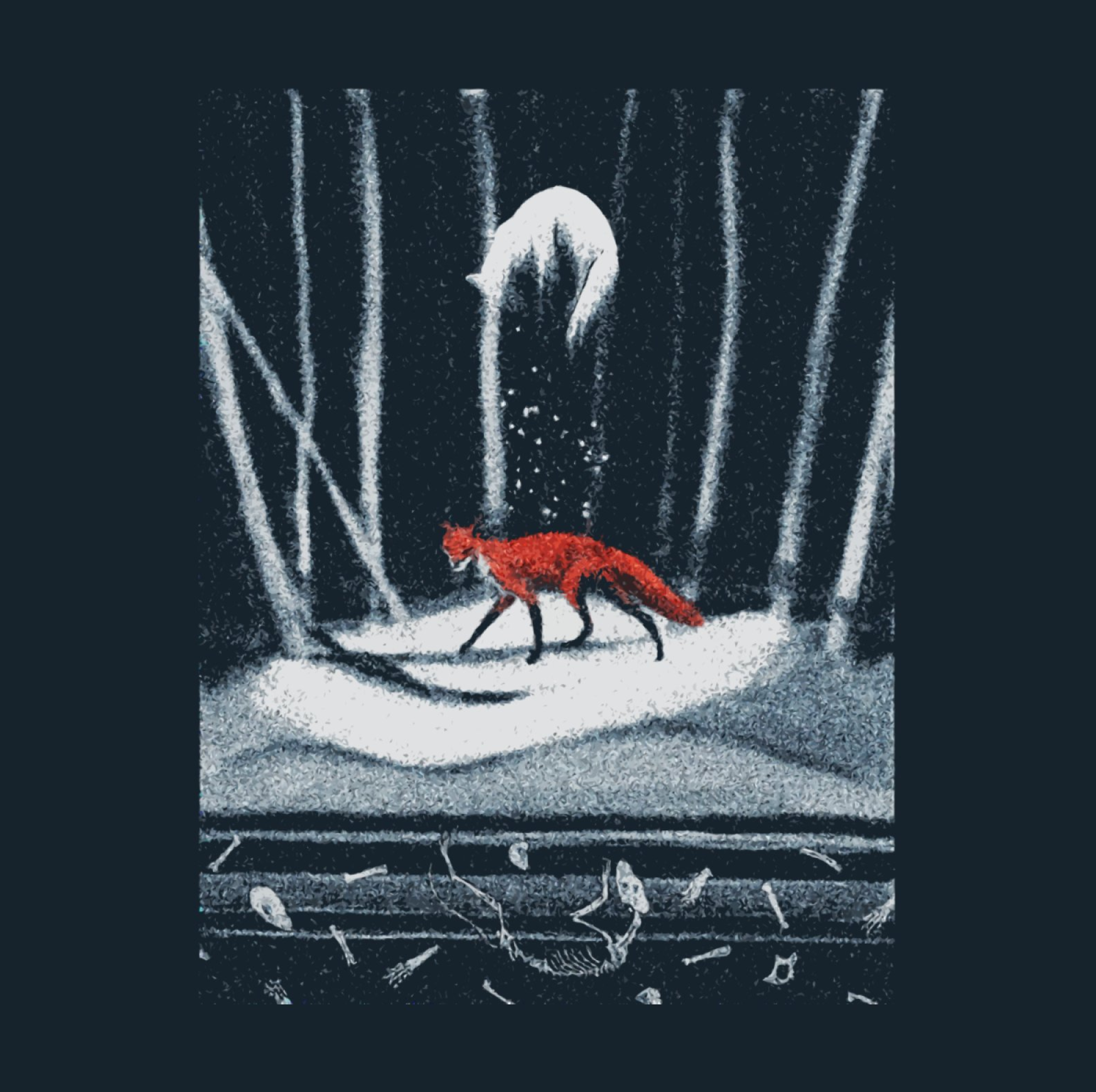 Tell me about your Artist Shop! How did you choose which designs to fill it with?
My shop is a combination of possibly popular stuff, feasibly funny things, and conceivably curious articles. I pretty much chose anything I thought was cool or humorous in some way.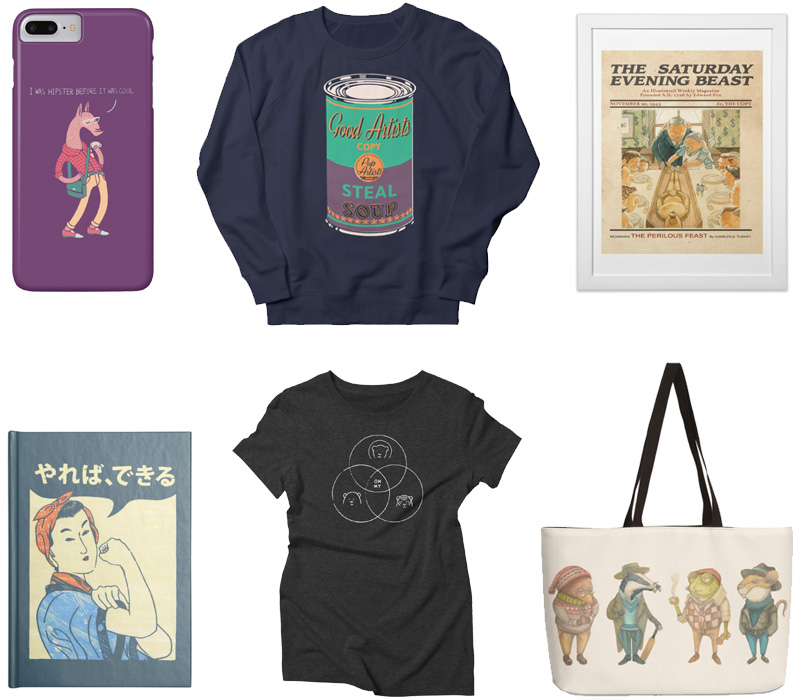 How would you define your style?
My style is Marcel Duchamp meets Rene Magritte while watching a Wes Anderson film and listening to the Beatles.
What's your art and design philosophy? Do you recommend artists change up their environments and step out of their comfort zone?
My personal philosophy on art is that it should offer a fresh perspective in some way, whether it plays with expectations or adds a twist to the familiar. I would definitely recommend changing environments and surrounding yourself with people that think differently than you do. Sometimes you learn more about where you came from than where you end up.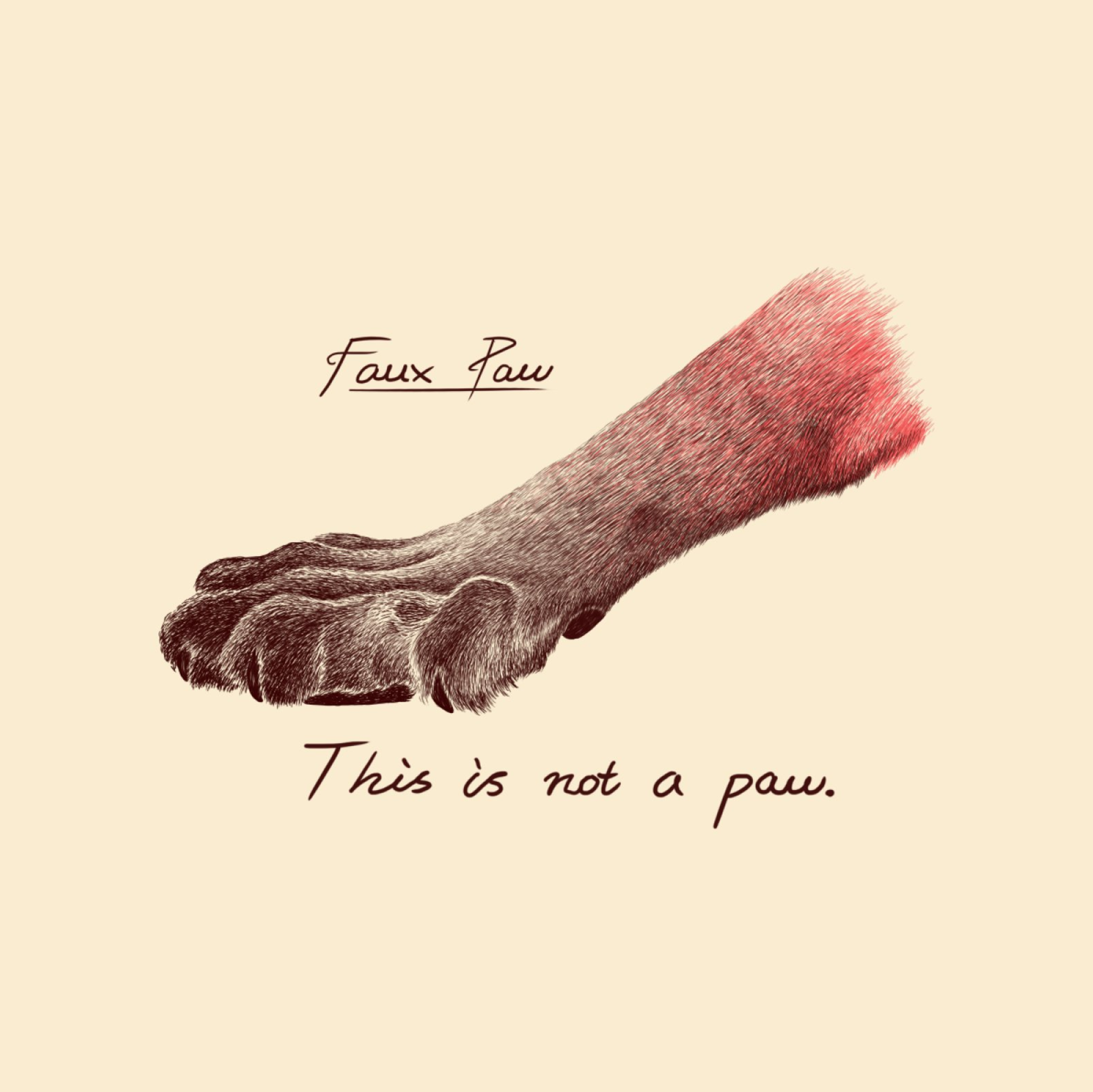 Anything else you'd like to share?
I'd like to thank everyone that makes Threadless run, including the awesome community members that diligently vote and leave encouraging comments. It's certainly had an influence on me as an artist. Stay groovy!
Open your own artist shop now!