When you need help with your designs, your Shop, or if you just want to say "you guys rock!", who you gonna call (er, email)? Our amazing Customer Experience team!
We recently interviewed a bunch of of Artist Shop owners about their experience and the one thing we heard over and over again is that the Artist Shop support team is AMAZING – and we agree! Artist Shops is only a little over a year old, and we're constantly looking to make improvements. And the team is always there to swoop in and give you a helping hand; from Shop setup, to repositioning designs on a product so that it looks amazing, to artistic feedback. They also win for coolest hair of any team.
We asked them all to share a cool story about themselves (and they showed off some of their favorite Threadless designs). Say hi below!
.     .     .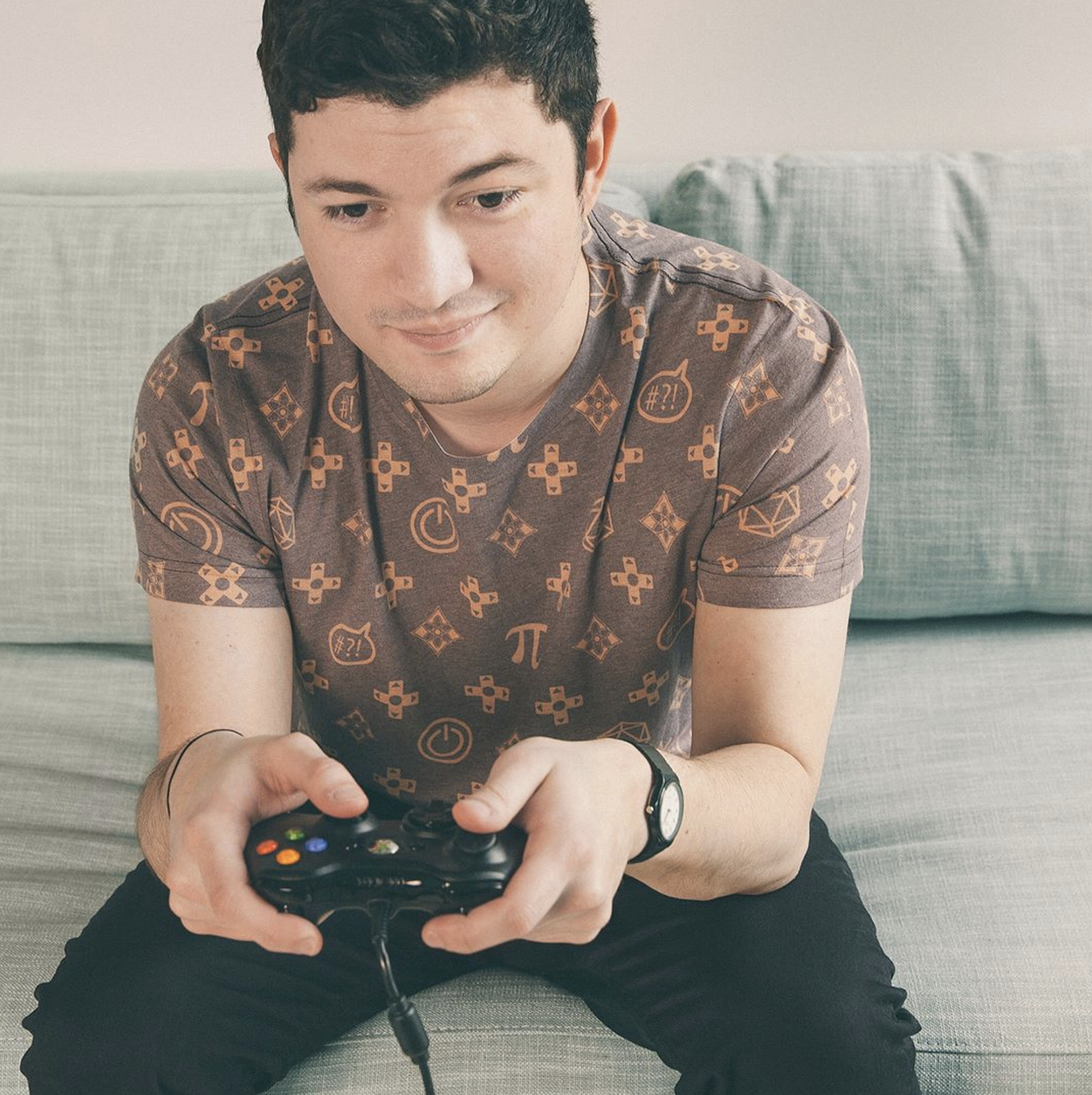 Luis
Design he's rocking:  "Geek Chic" sublimated shirt by Megan Lara.
Cool story: "I was raised in a banana plantation for the first few years of my life and I talk to my cat as if he was people."
Brianne
Design she's rocking: "Hi Horse" triblend tee by Joel Robinson.
Cool story: "I love to make stuff. And eat stuff. And make stuff to eat. Making things and using my hands is my happy place. I had a short-lived career as a hand model. It lasted one day. I used my earnings to buy a pop-up camper."
Petey
Design he's rocking: "Summer Camp" triblend tee by dandingeroz.
Cool story: "When I went to Mexico my girlfriend convinced me to jump into a cenote even though I can't swim and I accidentally grabbed a children's size life vest, which everyone apparently noticed but me. My tour guide had to jump in after me, he was a super chill dude."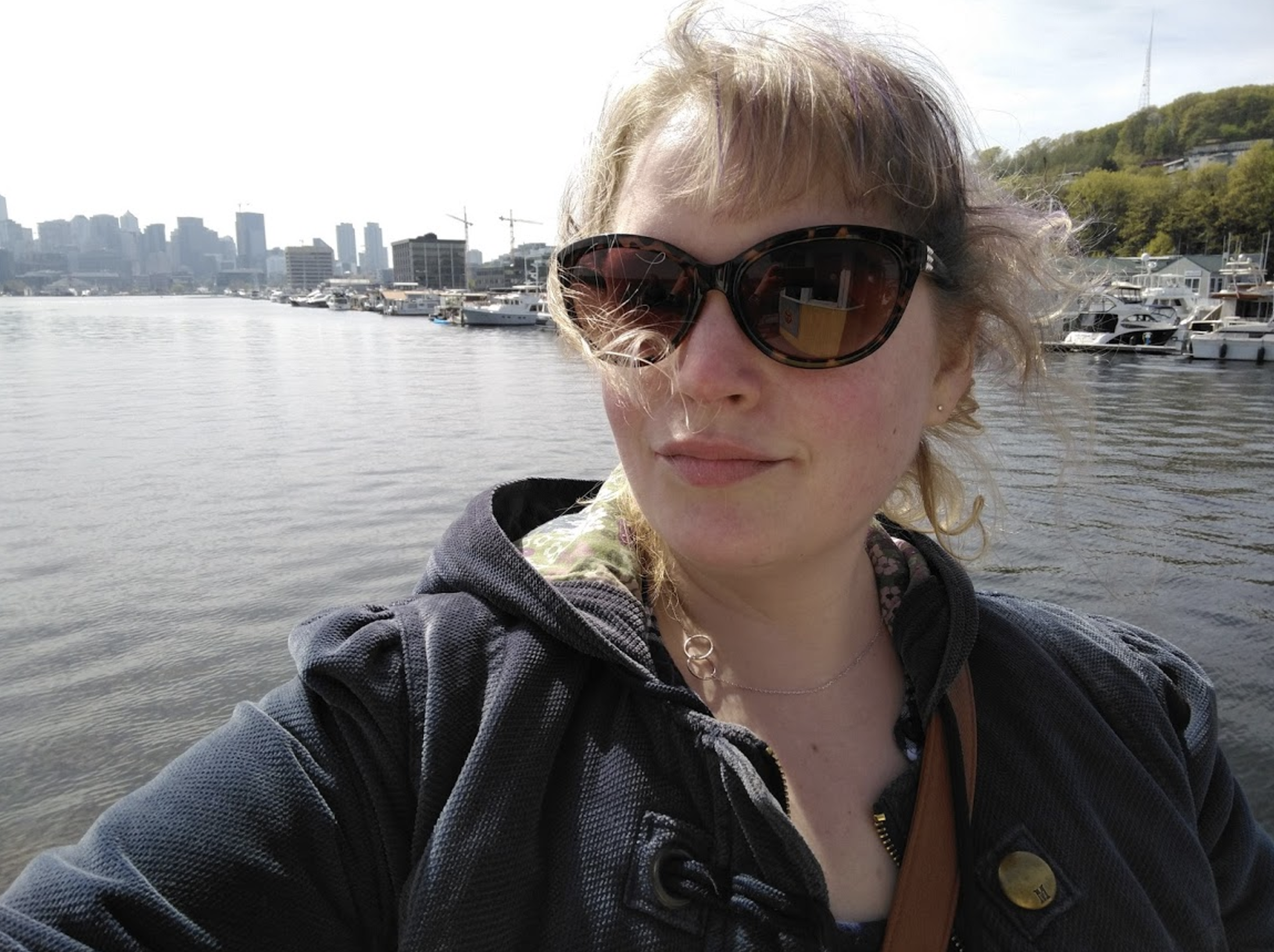 Betsy
Design she's rocking: "Not Today, Satan" dolman tee by Kelly Larson.
Cool story: I really like exploring thrift stores, vintage shops, estate sales, etc. It's kind of like an adventure finding cool and unique things. I love incorporating my finds in my home and wardrobe. I've been collecting retro and vintage finds since I was a teenager, so unfortunately I can't keep it all. I started a little Etsy shop a couple years ago to pare down my vintage clothing and accessories (updates coming soon!)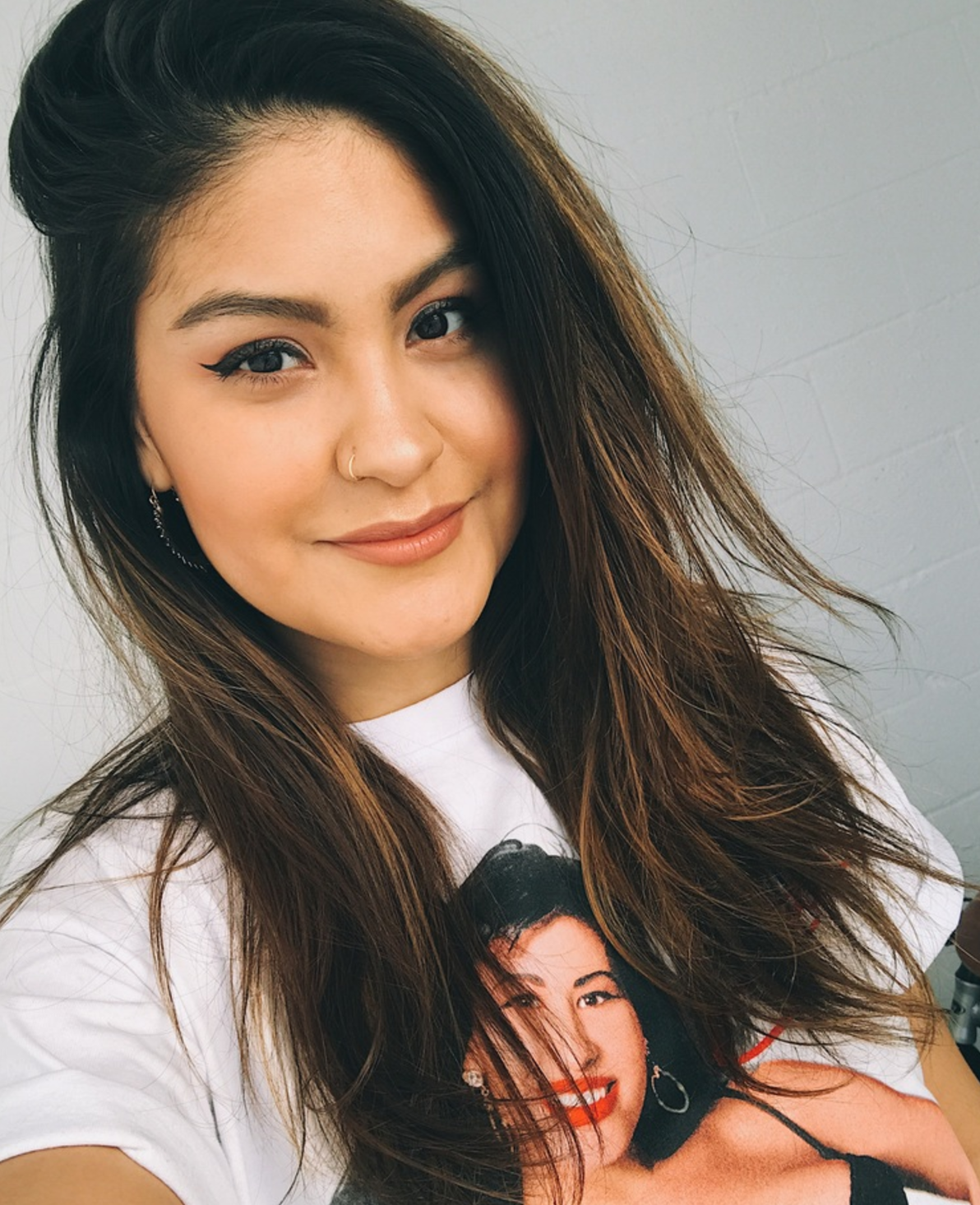 Crystal
Design she's rocking: "Party Bat" tee by Jillian Fisher.
Cool story: I play competitive skeeball in The Skee League of Chicago. My team – "Not My Preskeedent – consists of Jeffrey G., Katie Lukes, and me! Also, even though I've been slacking a little lately, I really enjoy photography. One of my photos is actually a printed design on Threadless! Go check out Sky Explosion!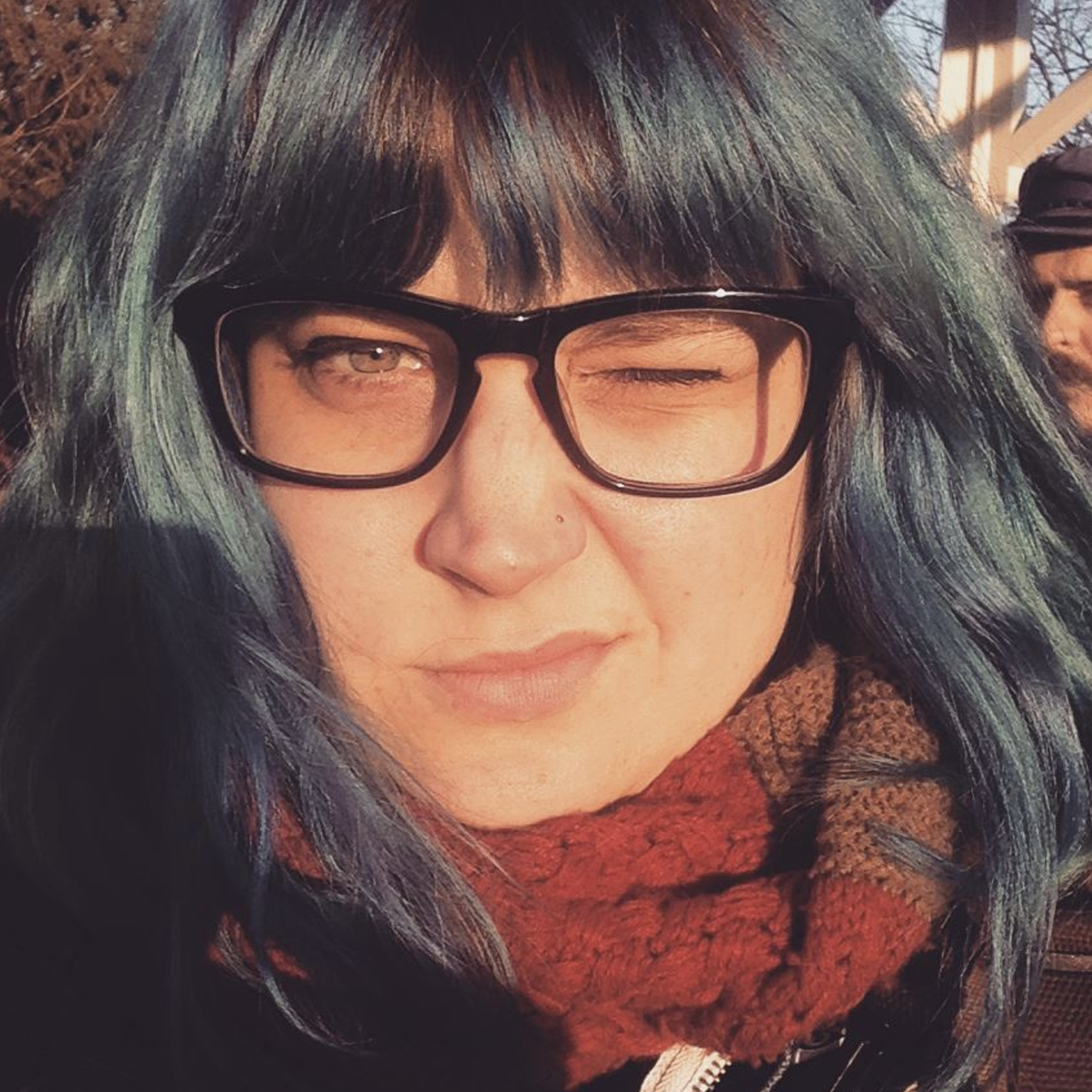 Stacie
Design she's rocking: "And Ramen" v-neck by Andrew C. Steger & Scott Steger.
Cool story: I'm a big fan of tabletop and board games. I'm part of a long-running D&D campaign with my friends that has been going on for a couple years now. I also <3 Surf Rock..and a lot of other kinds of music but Surf Rock always makes me happy. Side story: I found a really great Surf & Drag record once for 3 bucks. Hidden gem.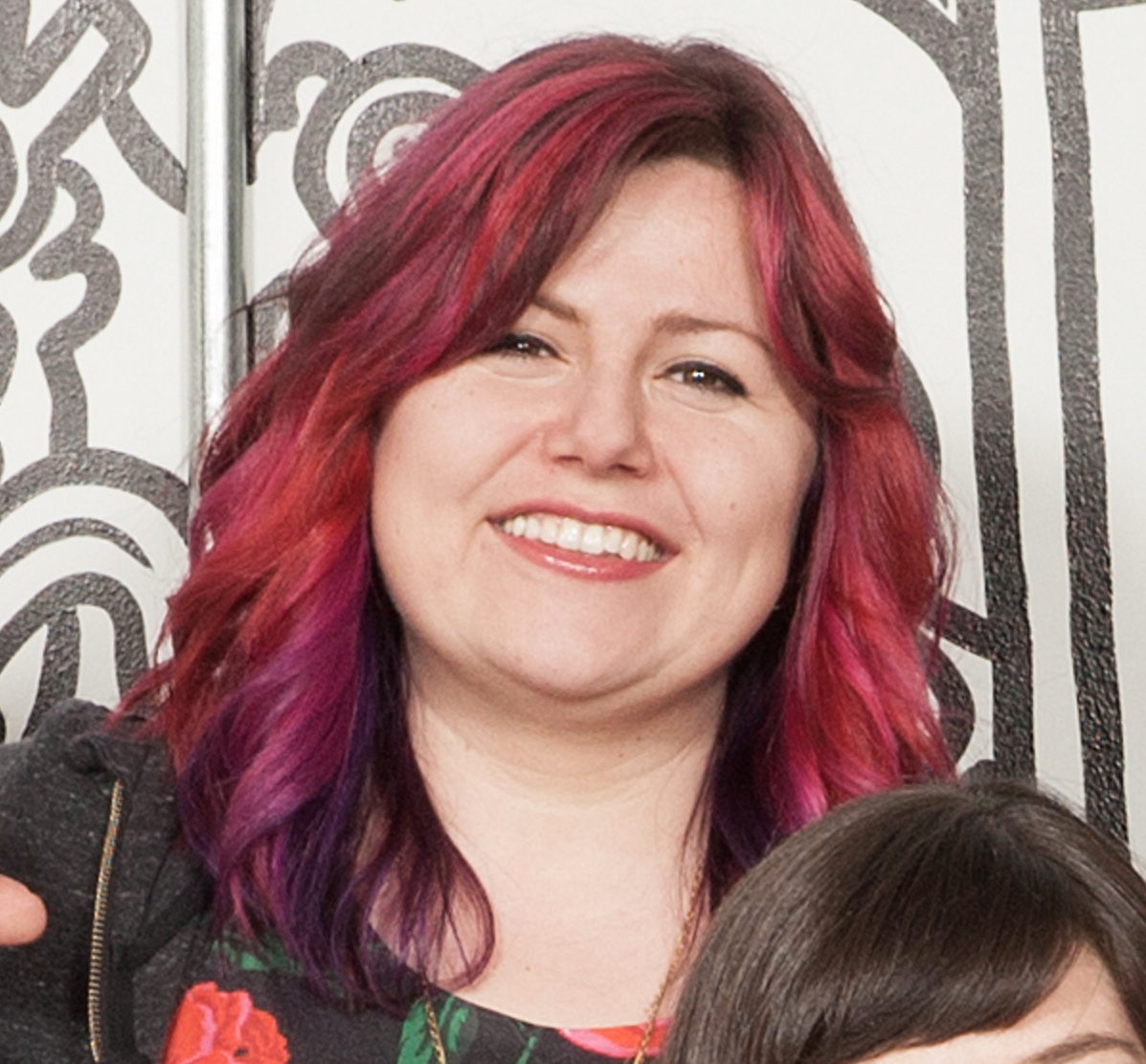 Masha
Design she's rocking: "Dark Roses" triblend tee by Marcos Navarro.
Cool Story: As a trained illustrator/artist I tend to doodle and sketch and create art in my spare time. I am bad with posting on social about it, so some of my newer friends like – you draw?! I didn't know! Creating something/painting been very personal experience lately, so I often not keen on sharing it with the rest of the world if the piece not finished or it's just a random doodle-thought. With a toddler in hand, it's not much of a spare time happening these days. But I try to involve my daughter in all creative things I do, so she'd have this creative outlet in mind growing up.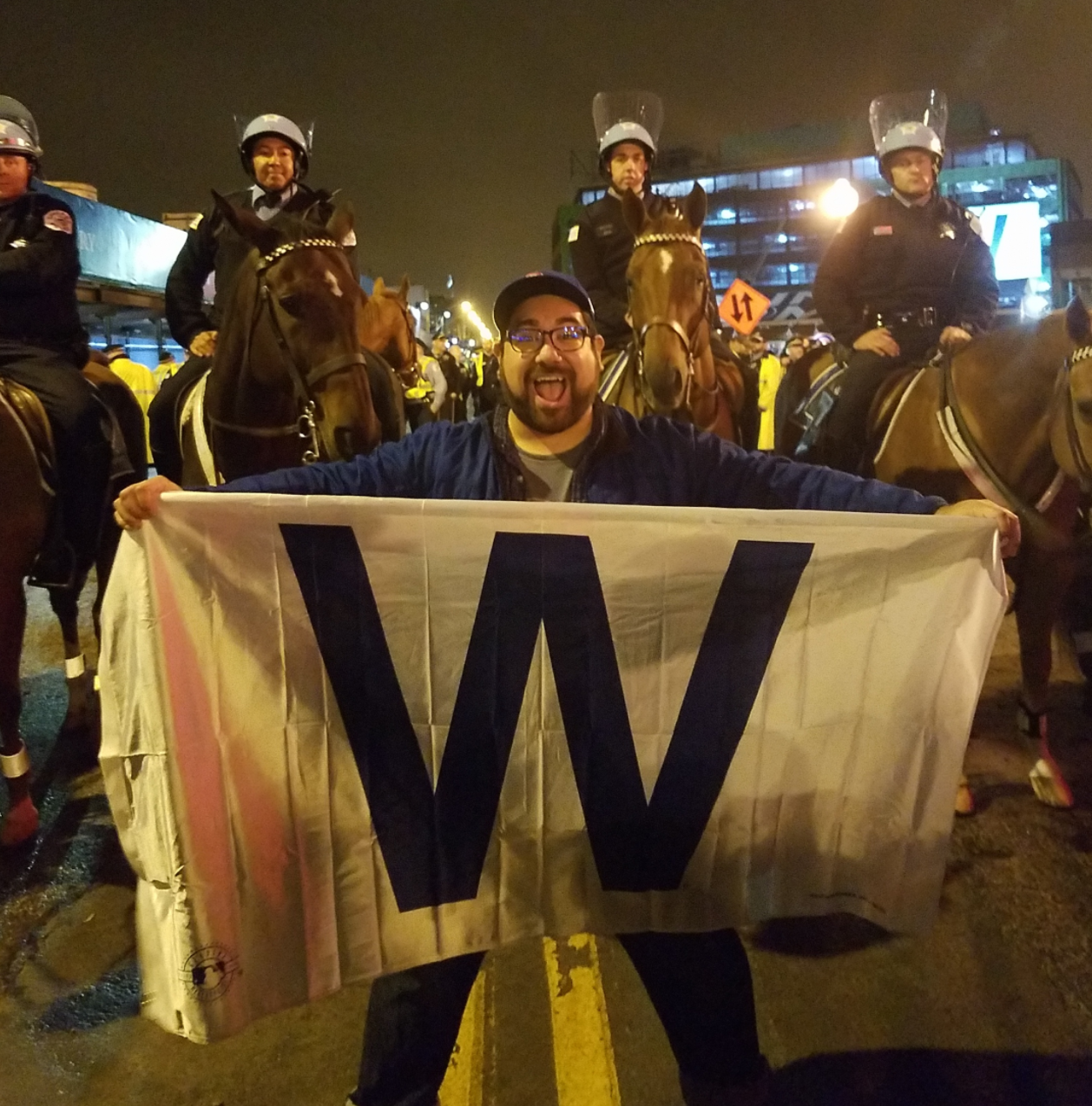 Josh
Design he's rocking: "May the Force be With You Always" by Mr. Chillustrator.
Cool story: I'm originally from Texas and love slow smoked meats. The best brisket in Chicago I've had was at Smoque BBQ. Also I almost drowned White Water Rafting once!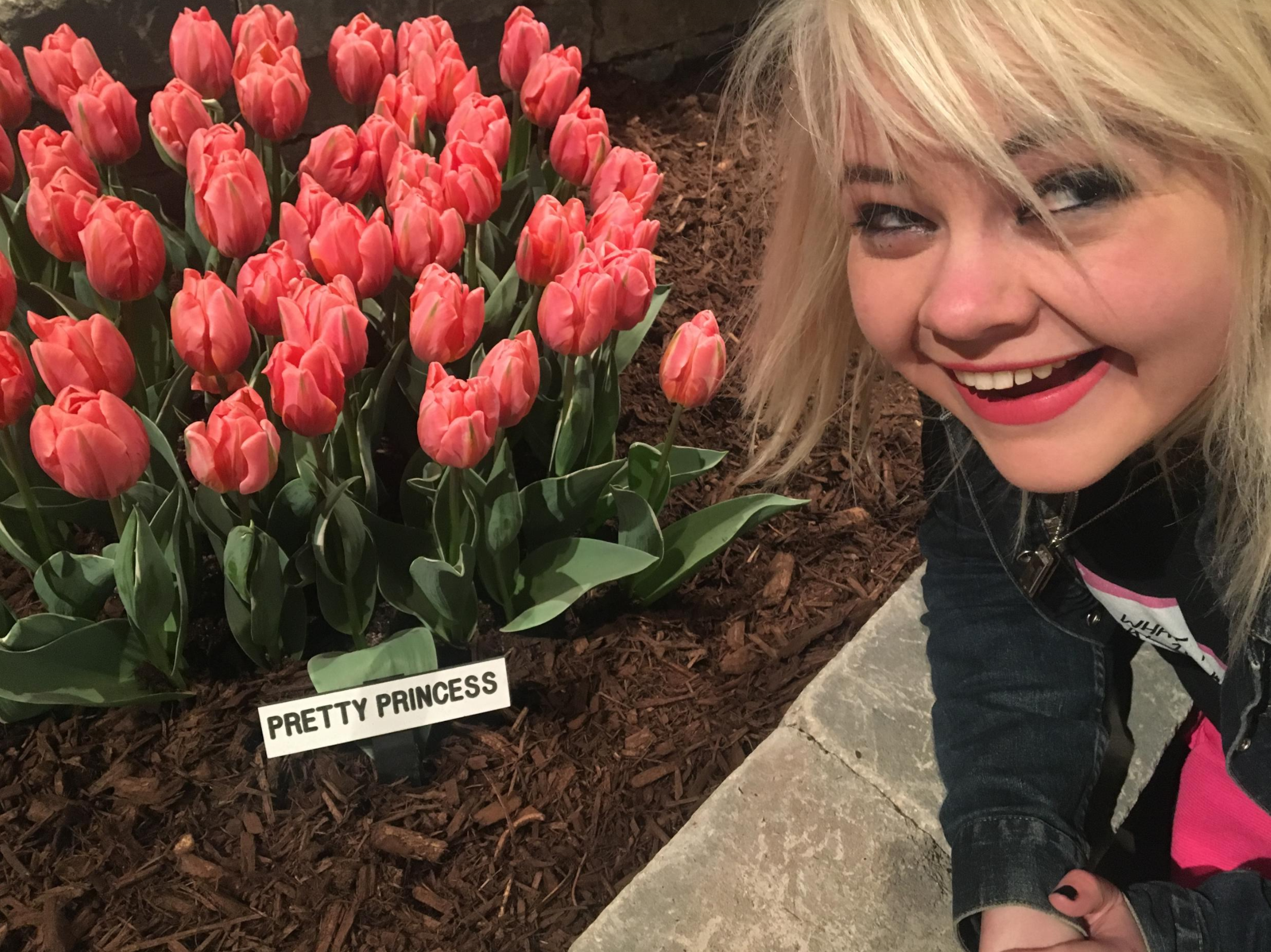 Becca
Design she's rocking: "Road Trip" triblend by Alfie Bocabel.
Cool story: I used to work at a dog groomers and my phone storage is almost 80% filled with photos of other people's dogs. I also love a good musical (and a bad one). There are videos of me commenting my way through a couple of terrible ones MST3K style with some friends on the internet. You don't see me, you just hear my voice, as it should be.