Riddle me this: In the age-old battle between heaven and hell, what serves as the mediator? The Court of the Dead poses that only the underworld, the realm of the dead can hope to balance these two forces. If you're not familiar with Sideshow Collectibles' original universe Court of the Dead, it's an epic world that you've gotta check out. And the winner of our Court of the Dead challenge with Sideshow, Nicholas Wolf (@NW_Studios) created a design that will drag you right down to the (under)world of the Court.
We talked to Nicholas about his winning design – "Oglavaeil the Executioner" – and his first Threadless print!
.     .     .
You're a bit of a mystery – tell us a little about yourself! What do you do for a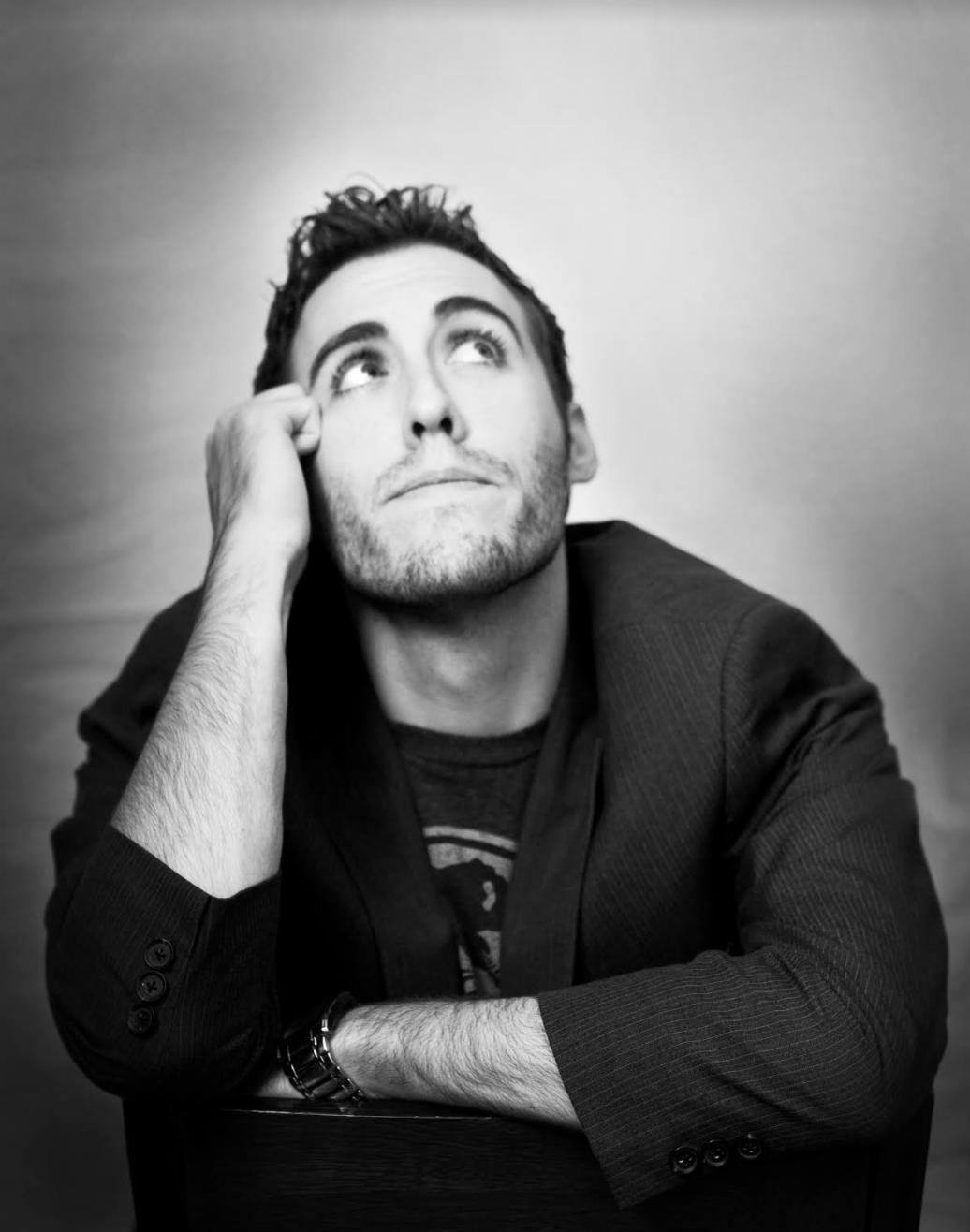 living? Where are you from? 
My name is Nicholas Wolf and I'm an actor, musician, and author from Phoenix, AZ.
Congratulations on your first Threadless win! Excited?
Beyond excited! I have been actively submitting for years trying to figure out the unique tastes of the Threadless community, and it feels great to have found something that resonated. I look forward to bringing more designs to the community in the future as well!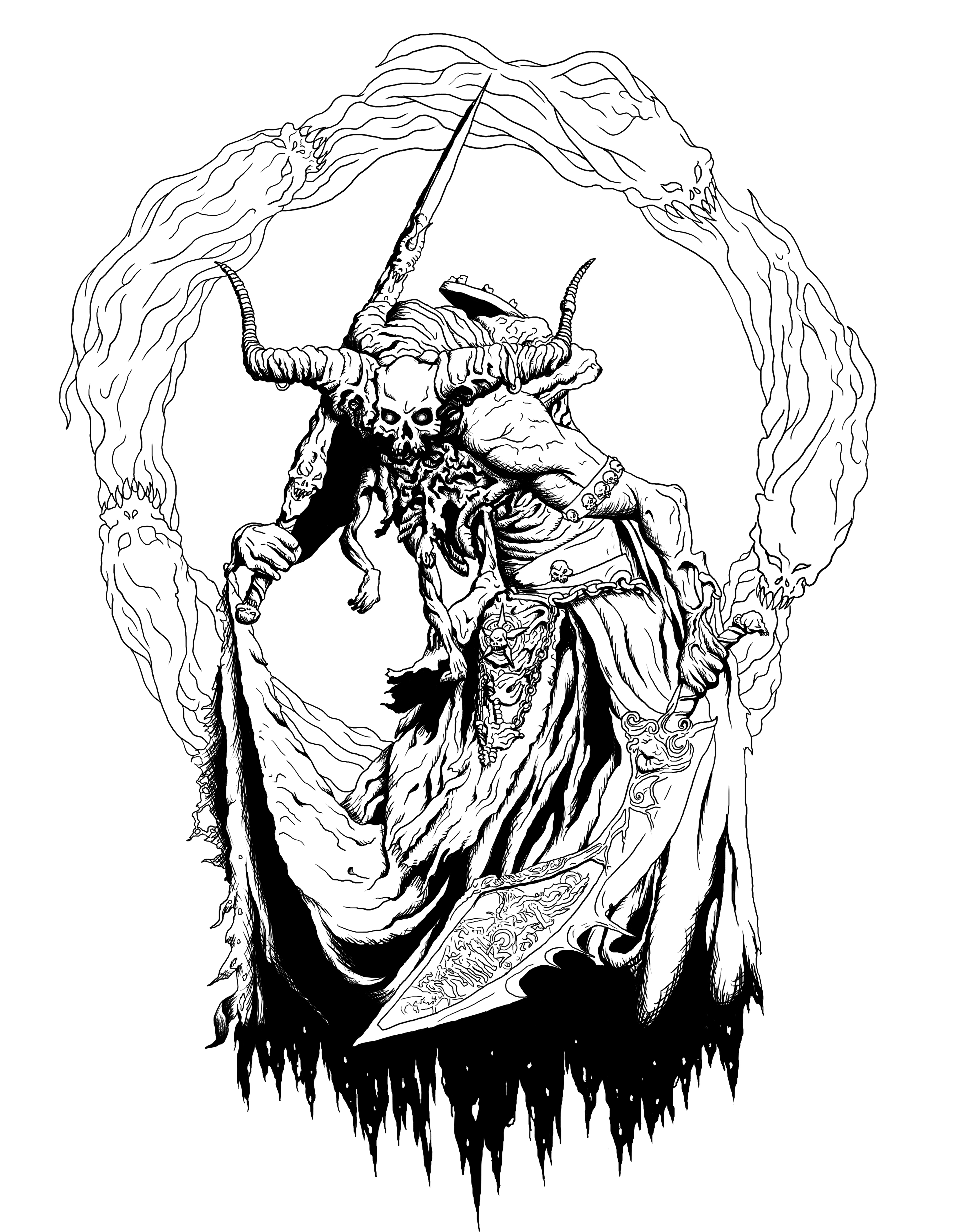 You seem to have a variety of styles in your submissions! Do you do more mixed media or traditional art?
I used to work in the video game industry so I did a lot of digital, but I started with traditional mediums before I ever used a tablet. I strive to incorporate elements of both when it suits the design, but my favorite tool is still my trusty ballpoint pen.
Tell me about this design! How did you come up with it? 
When looking through the comics I was struck by the artist's use of bold silhouettes to make each character visually unique and identifiable in the shadowy Underworld.  I knew I wanted to capture Oglavaeil's hunched posture and looming gaze, and went from there.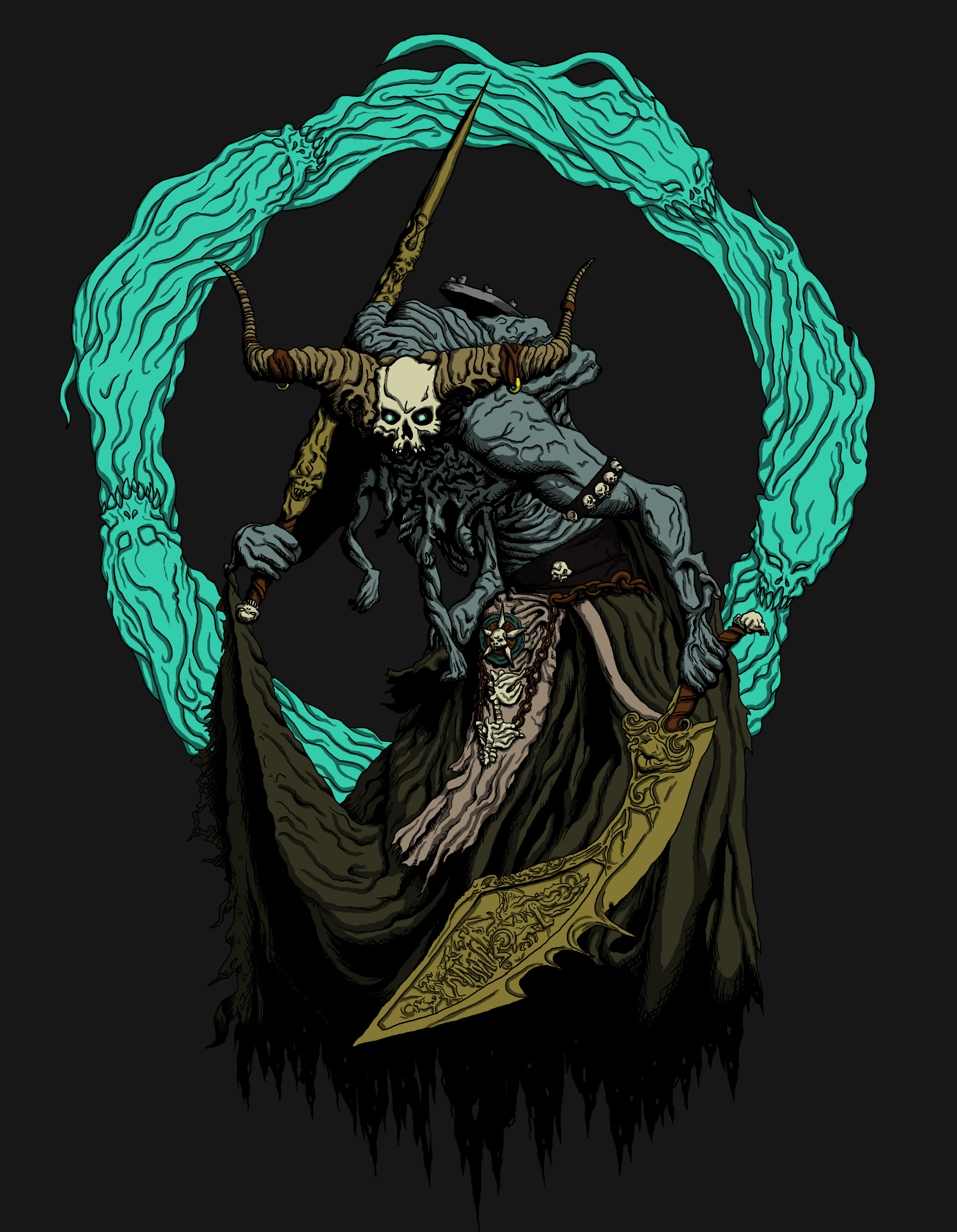 What attracted you to this challenge? What attracted you to this particular character?
I wasn't initially attracted to the challenge until I started reading Court of the Dead, and I was hooked on the unique story elements and incredible gothic designs (can't wait to read more!). I immediately knew I wanted to do Oglavaeil because he represents such a tormented paradox: he is an executioner, but whereas he sees himself as a tool of justice his masters view him as a blade to be employed in their schemes. Weapons, it seems, were not meant to have souls.
A lot of your designs have a similar look to this and the Court of the Dead style – how would you describe your style? What inspires your art?
I draw a lot of inspiration from horror, fantasy, and science fiction. I'm a huge fan of Warhammer 40K, H.P. Lovecraft, Star Wars, Lord of the Rings, and StarCraft. Frank Frazetta, Adrian Smith, Todd McFarlane, Kai Lim, Samwise Didier, and Damien Mammoliti are just a few of my heroes. In all fields of art I am drawn to the big and bold, pieces that make us feel something greater than the piece itself.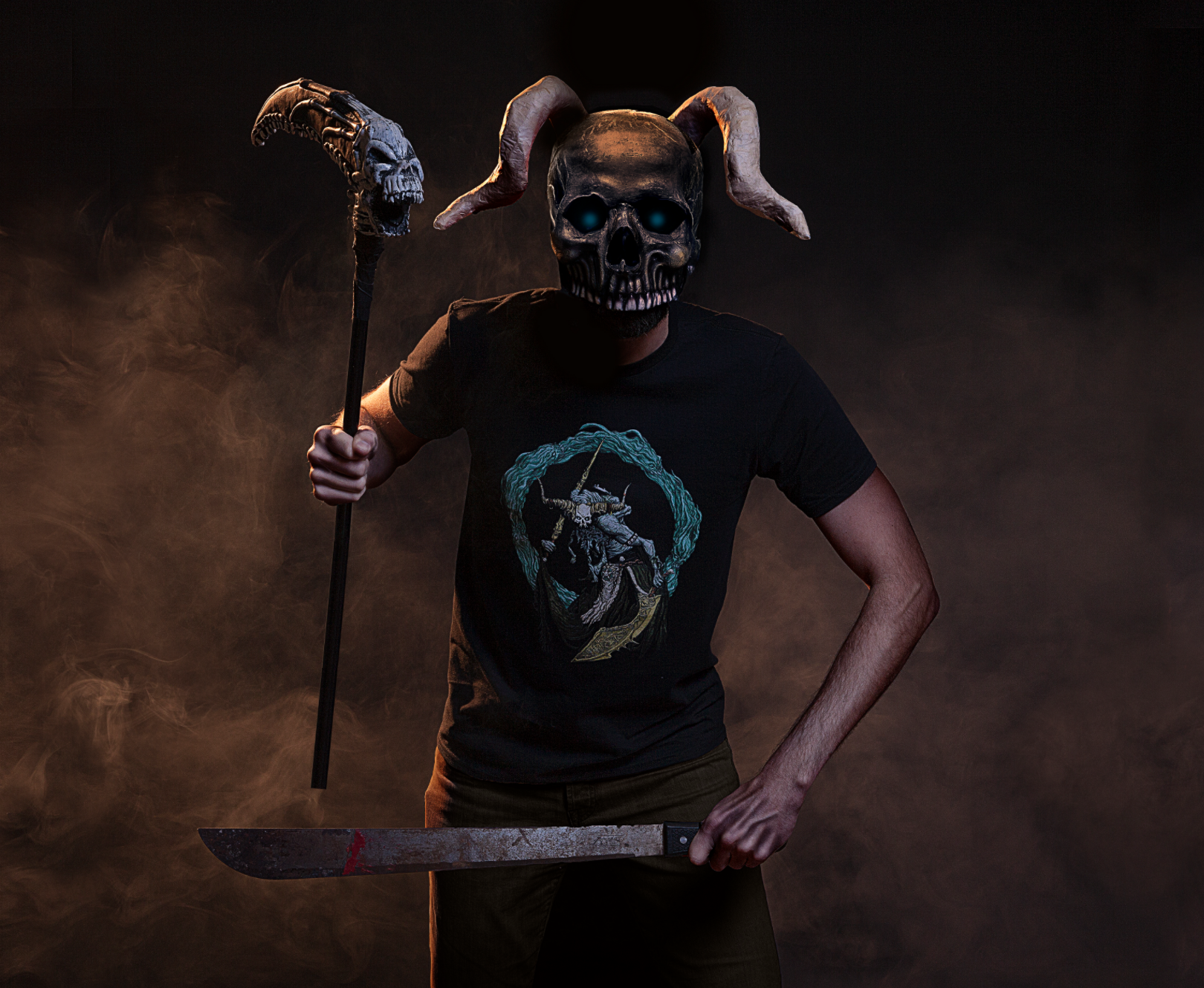 What's your art and design philosophy?
All true art elicits emotion.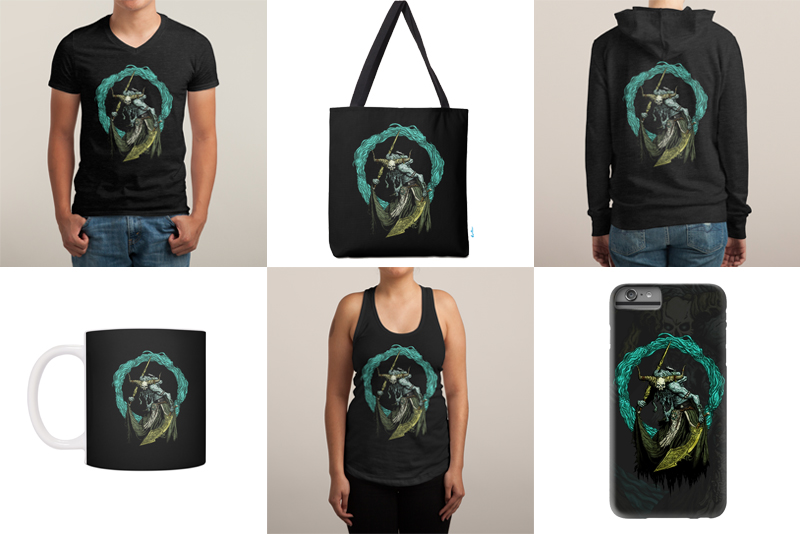 How does the horror genre influence your art?
I've been raised on monsters and the macabre, and a lot of my personal artwork is still firmly rooted in the grotesque and terrifying in science fiction and fantasy. I explore similar themes in my writing, and would love to do similar films someday.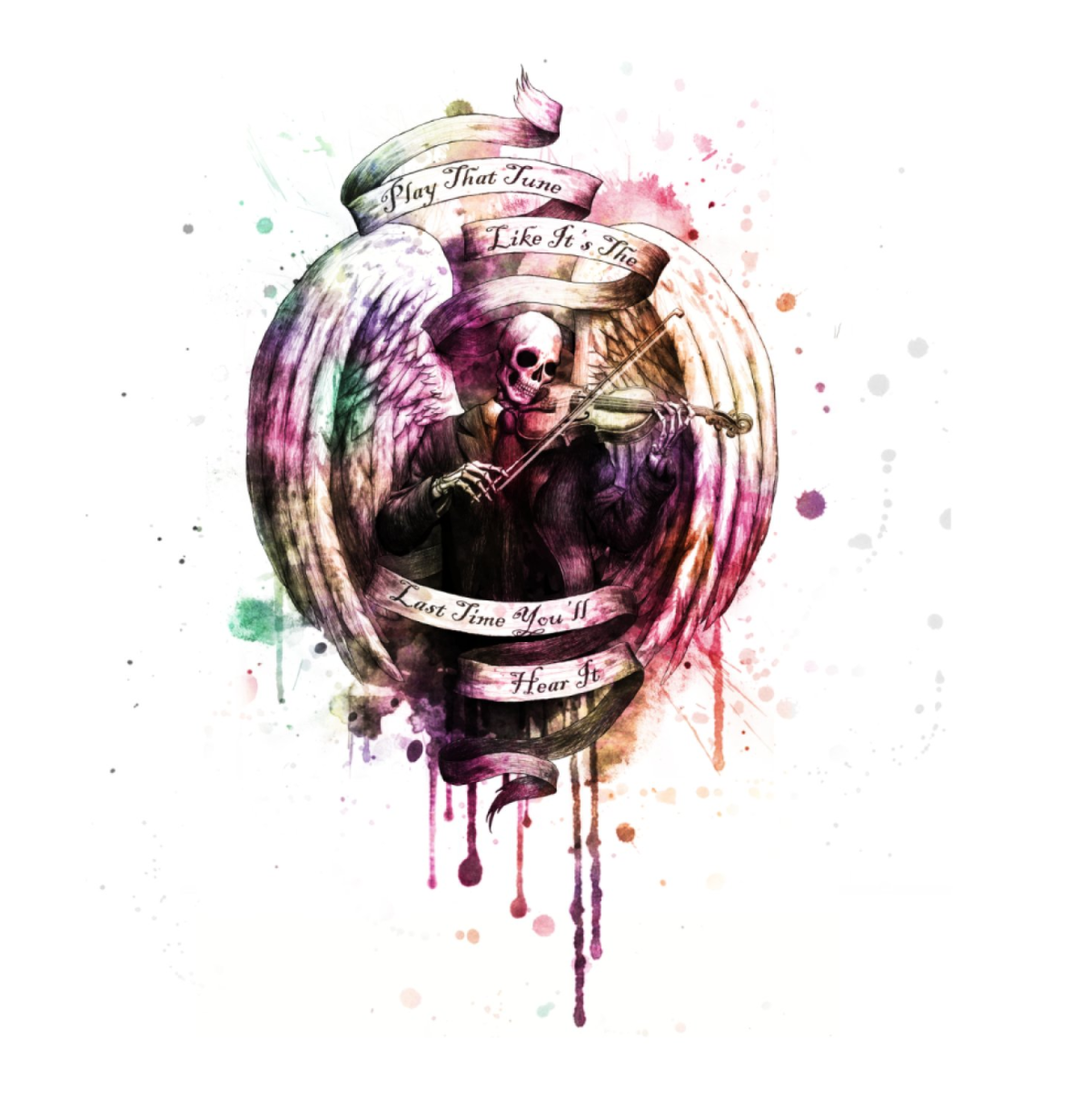 You've been very active in the forums asking for design advice, which is awesome! It's easy to be nervous to ask for advice. Would you recommend it?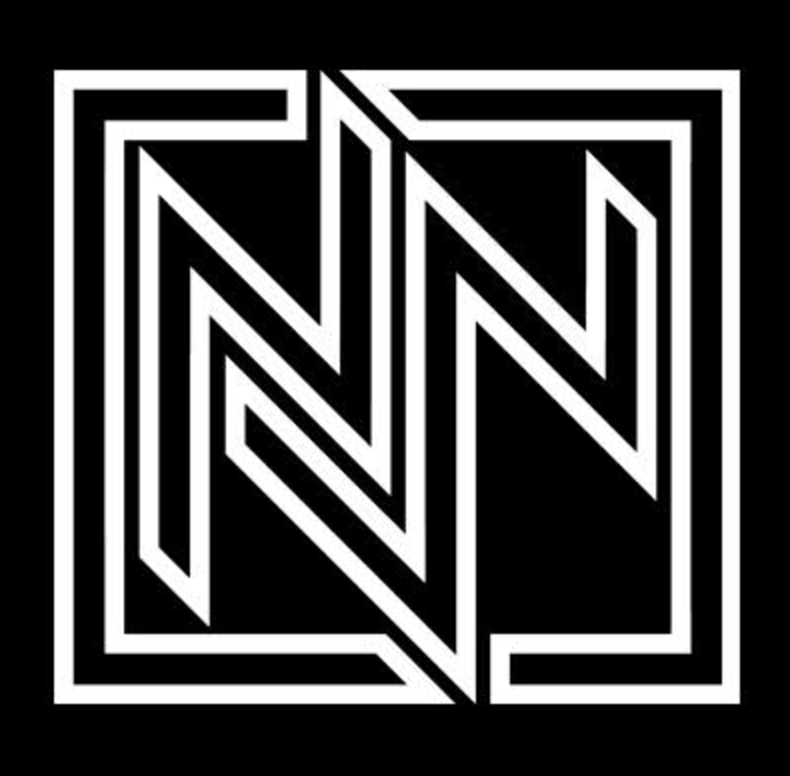 I can understand peoples' hesitation to share something personal, but if there is one thing I cannot stress enough, it's that you can only soar so high on your own wings. We all have something to learn from each other, whether you're new at your craft or a seasoned master, and if you never allow yourself to be helped you will never achieve your true potential.
Anything else you'd like to share?
You can follow me on Twitter at @TheNicholasWolf or on Facebook at @OfficialNicholasWolf.  Thanks!
Shop the "Court of the Dead" collection!