Let's be honest…we've all had those days where we want to tell the world to just sit down and ShhhhTFU. If only life had a volume button. But luckily for us shyer types, freelance art director and designer Ian Byers (@ibyes) has created a design that we can point to and say "STFU" with while never making a peep – how fitting!
We talked to Ian about this design's evolution, what he does to recharge and have a moment of quiet in this loud world, and about his latest proud artist Dad moment (seriously, it's adorable). Check out the interview below!
.     .     .
First things first, tell us a little bit about yourself!
Professionally I am a freelance art director/designer. Unprofessionally I like to make illustrations to post on Instagram and then judge myself by how many hearts I get for each one. Most importantly, I am a husband to my wife/creative director and a father to my five year old daughter/boss. Speaking of my daughter/boss, she has told me I better share this drawing she did of a guy peeking out from behind an Easter egg. She told me she made the face cartoony because she learned it from watching me draw (proud dad moment).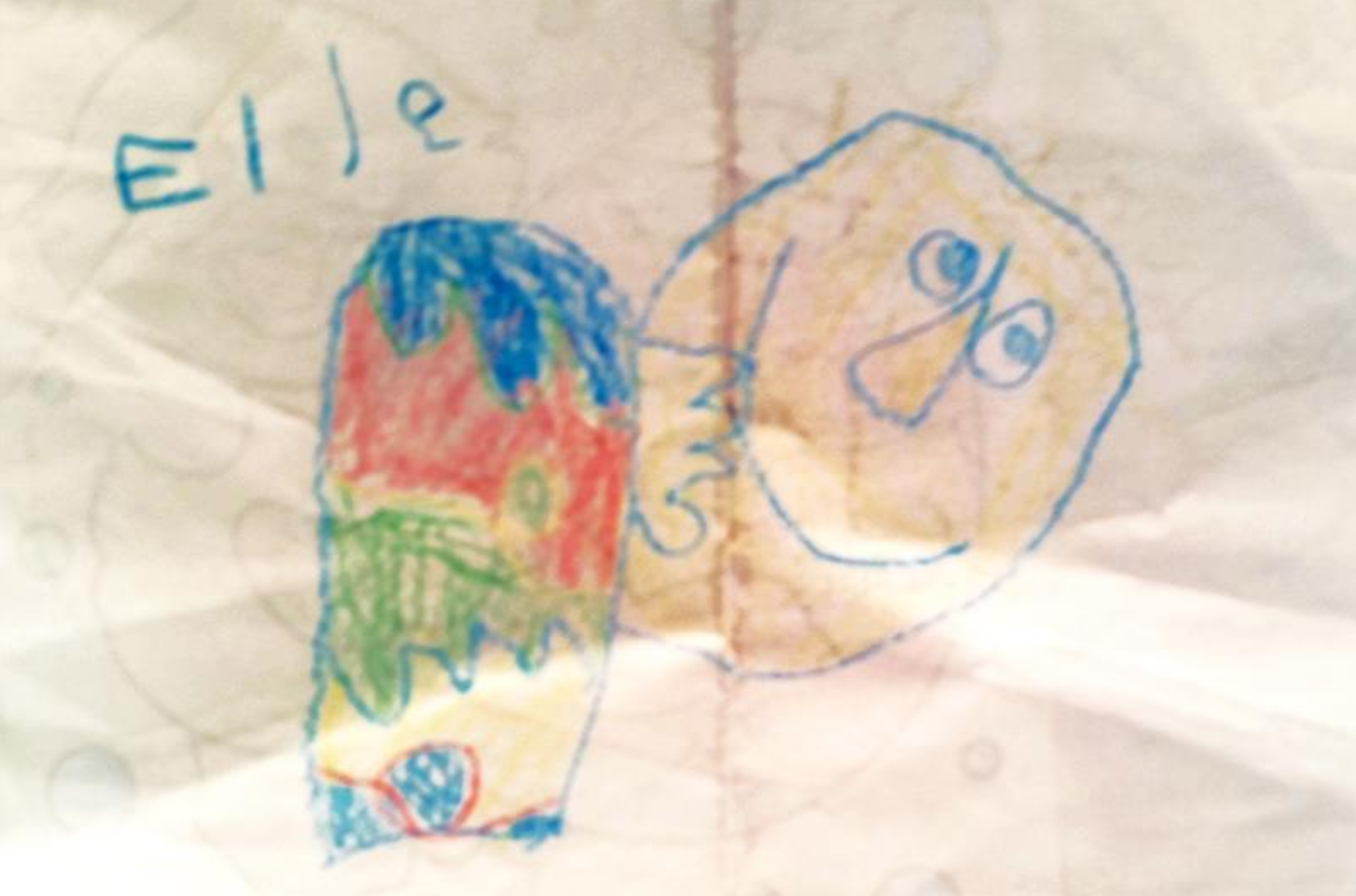 How did you make the decision to go freelance?
The decision was made for me when the company I was working at for six years had layoffs for the 7th time and I didn't make the cut. I have been freelancing for almost three years now and I don't plan on stopping anytime soon. I enjoy the flexibility that freelance affords me.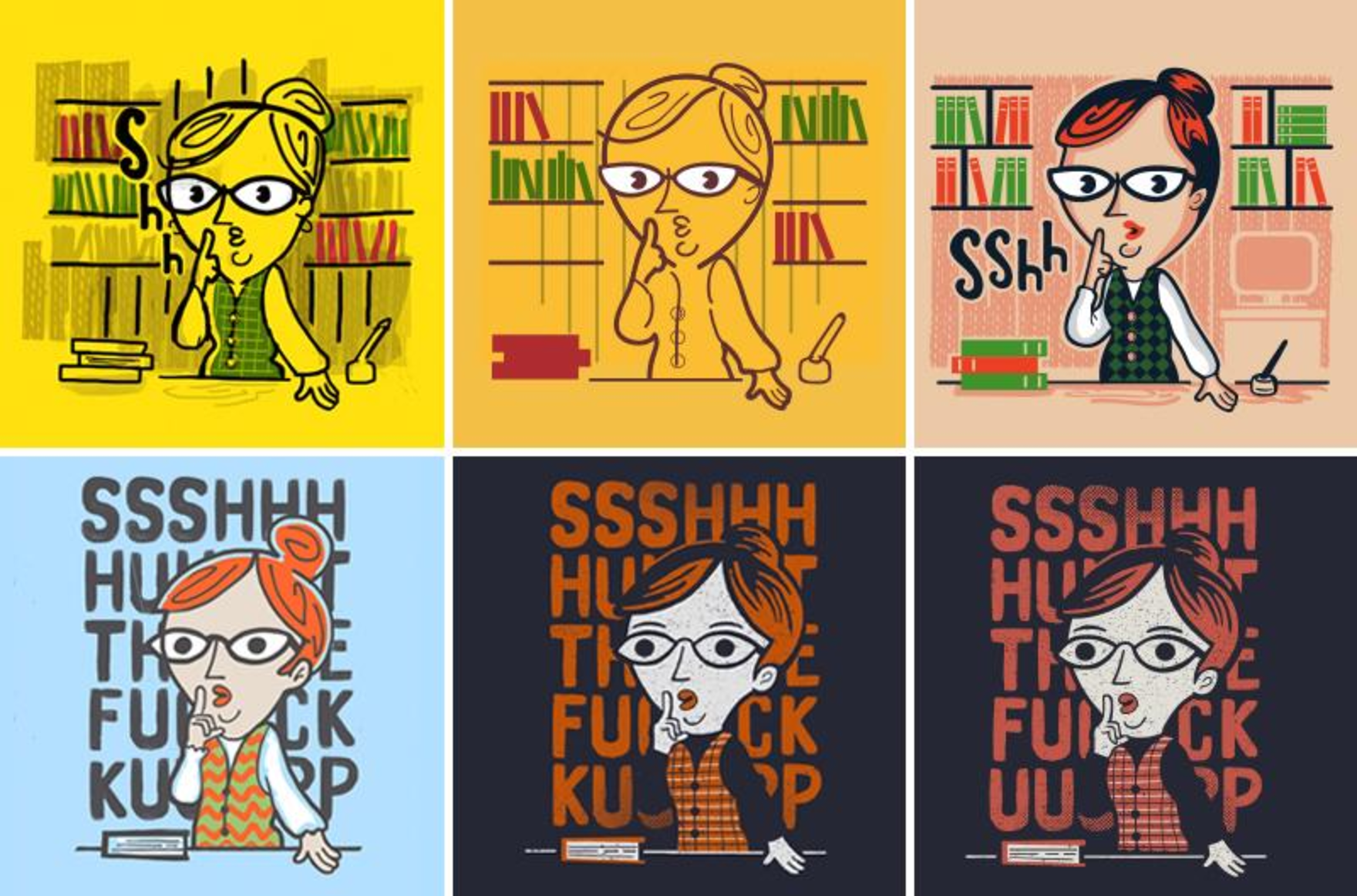 I think we can all relate to wanting to just tell the world to STFU from time to time. What inspired the design for you? 
This design was repurposed from some old sketches of different occupations I did when I was considering making some stock illustrations to sell online. One of the drawings was of a librarian in front of a bookshelf with her hand up to her mouth in a shhh-ing gesture with "Shhh" next to her. I felt like it had some potential as a t-shirt design, but it needed a makeover and a bit more 'umphh' if I was going to submit it to Threadless. In thinking about how I could make it more fun and modernize it, I thought of "STFU" and that's when I got the idea to combine the old and the new in a clever way.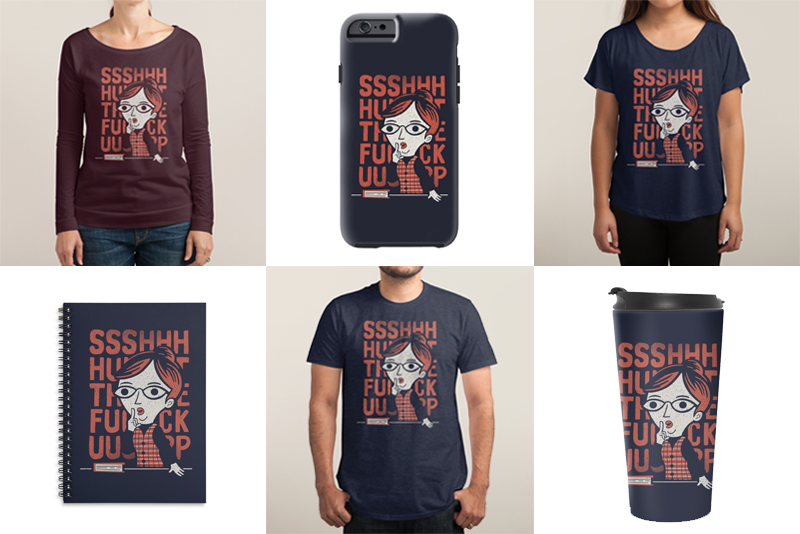 Whether it's telling the world to STFU by turning off the phone or logging off social media, what are some ways you recharge? How do you keep up your creative endurance when you're doing art professionally and for fun?
Turing off the phone and logging out of social media? You're funny. Seriously though, I try to get some alone time when I can, but because I am married and have a young child, that is easier said than done. So for the purpose of answering this question, let's say I like to exercise, travel and meditate.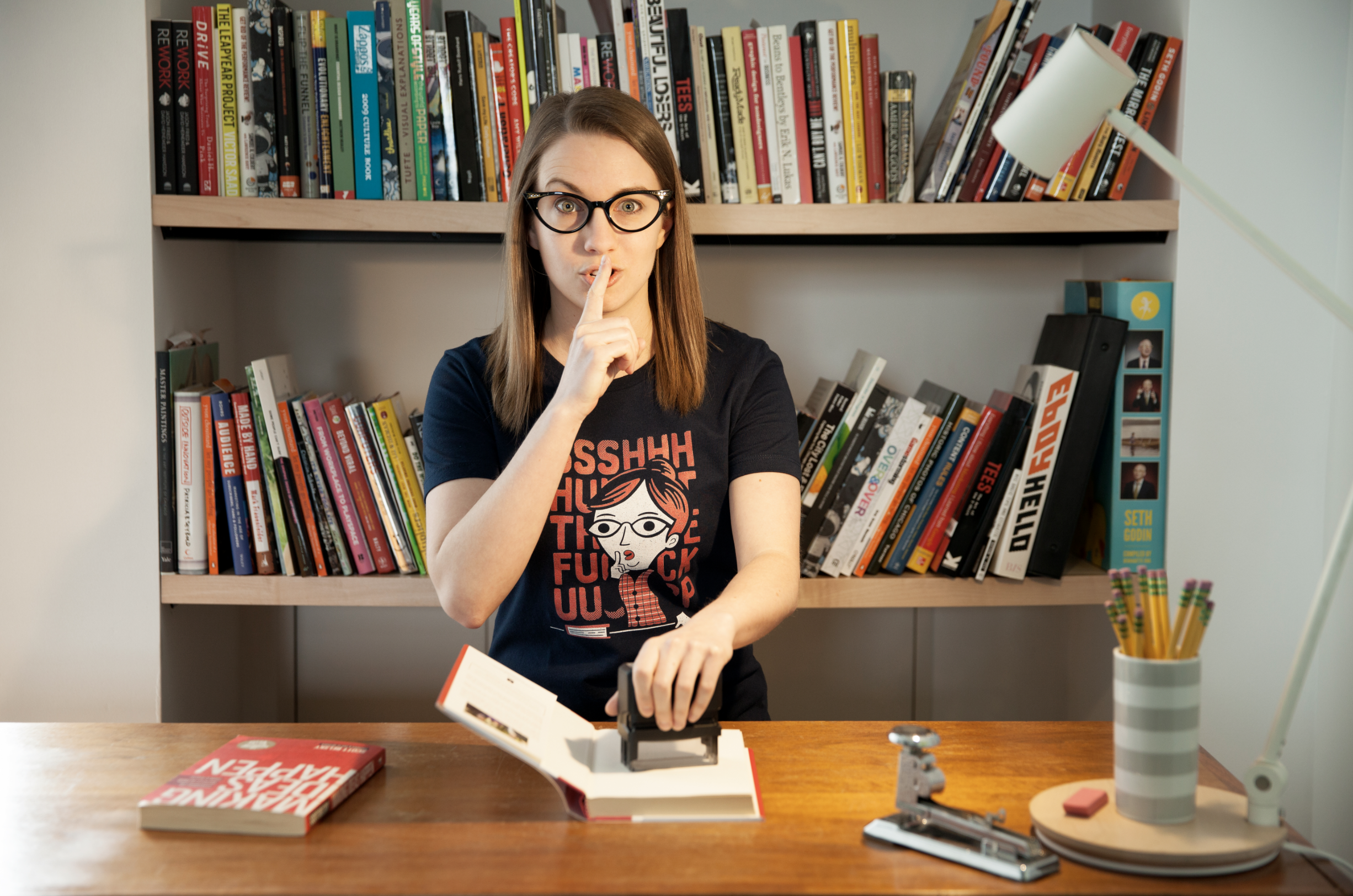 When I started out in the design/advertising industry, I thought I was going to be doing awesome, fun, creative work all the time. Not only has that not been the case for most of my career, but even when I do get to do the things that interest me, I don't have the same kind of freedom to create that I do outside of work. That's why Threadless is such a great outlet for me. I can do whatever I want (with the exception of themed contests, which I highly recommend for help with narrowing in on an idea).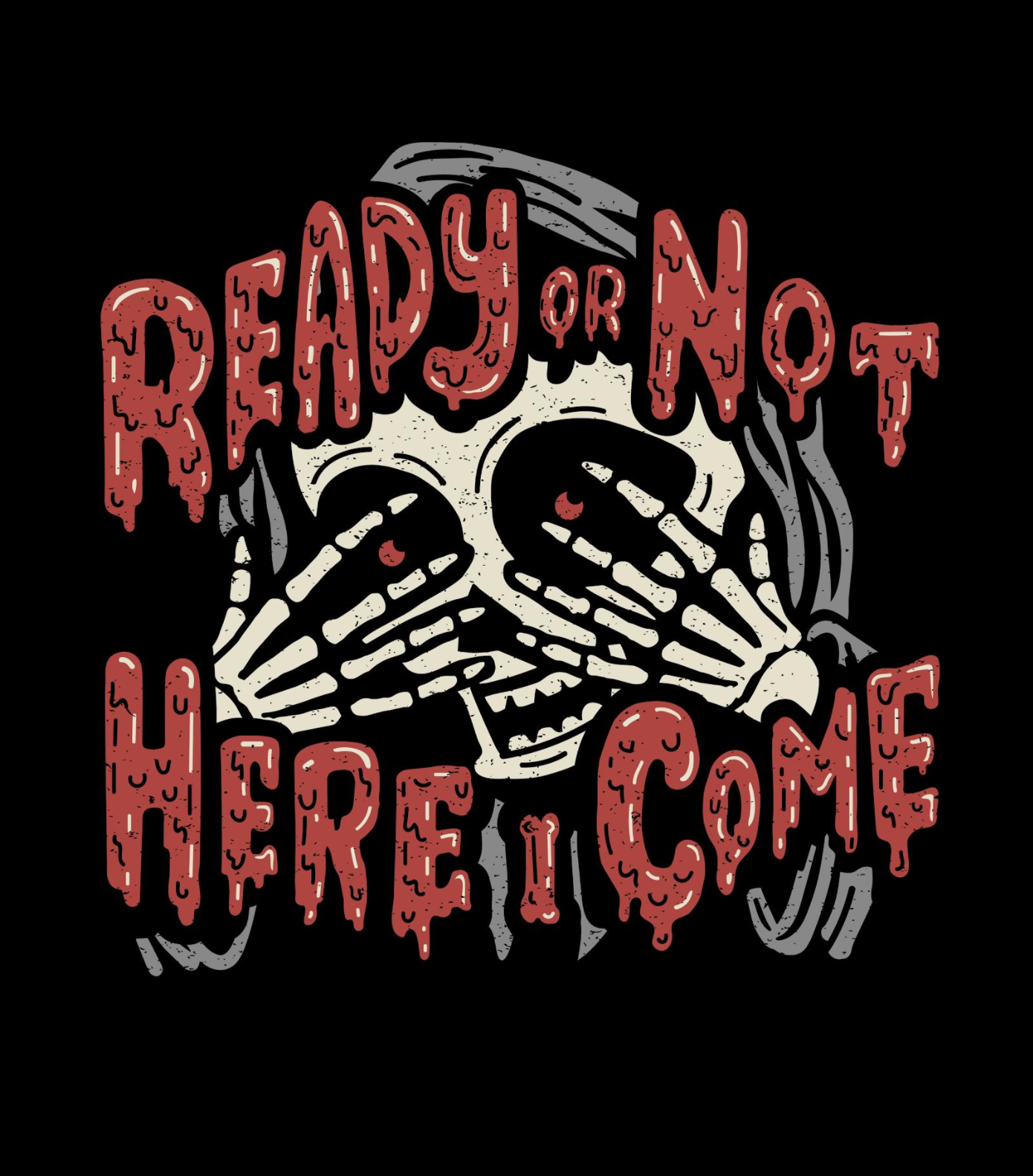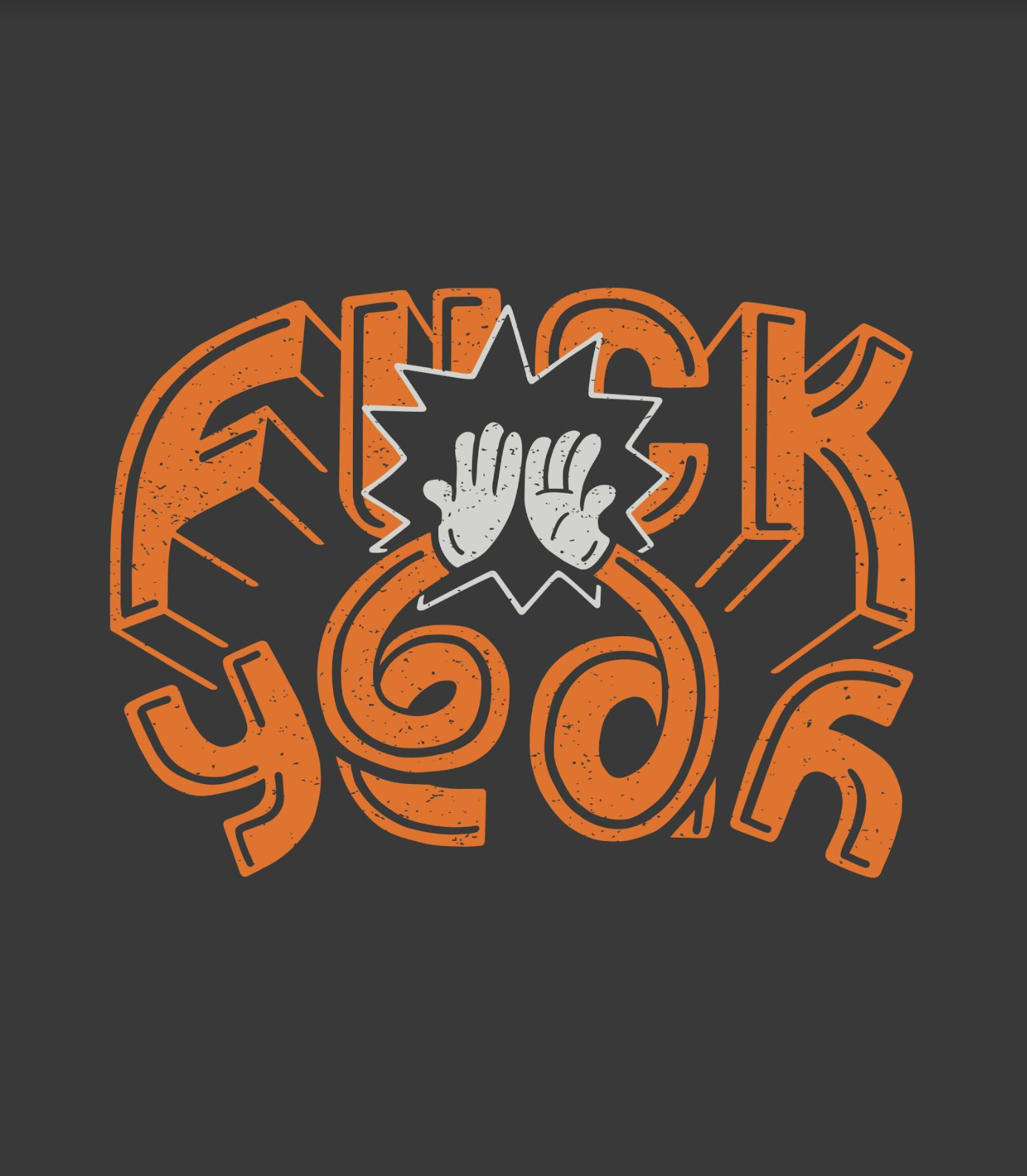 Your Artist Shop has some sweet designs. How did you develop your art style? What inspires you?
Thanks. I have been developing my style for a long time. Honestly, it's a lot of trial and error. I gravitate towards certain styles, like classic cartoons and retro illustration and design. I take things that inspire me and combine them to hopefully create something that is distinctly me.
I get my inspiration from the artists I admire. Whether it's in the form of illustration or animation or even fine art, I tend to like work that has a strong visual style as well as being clever conceptually.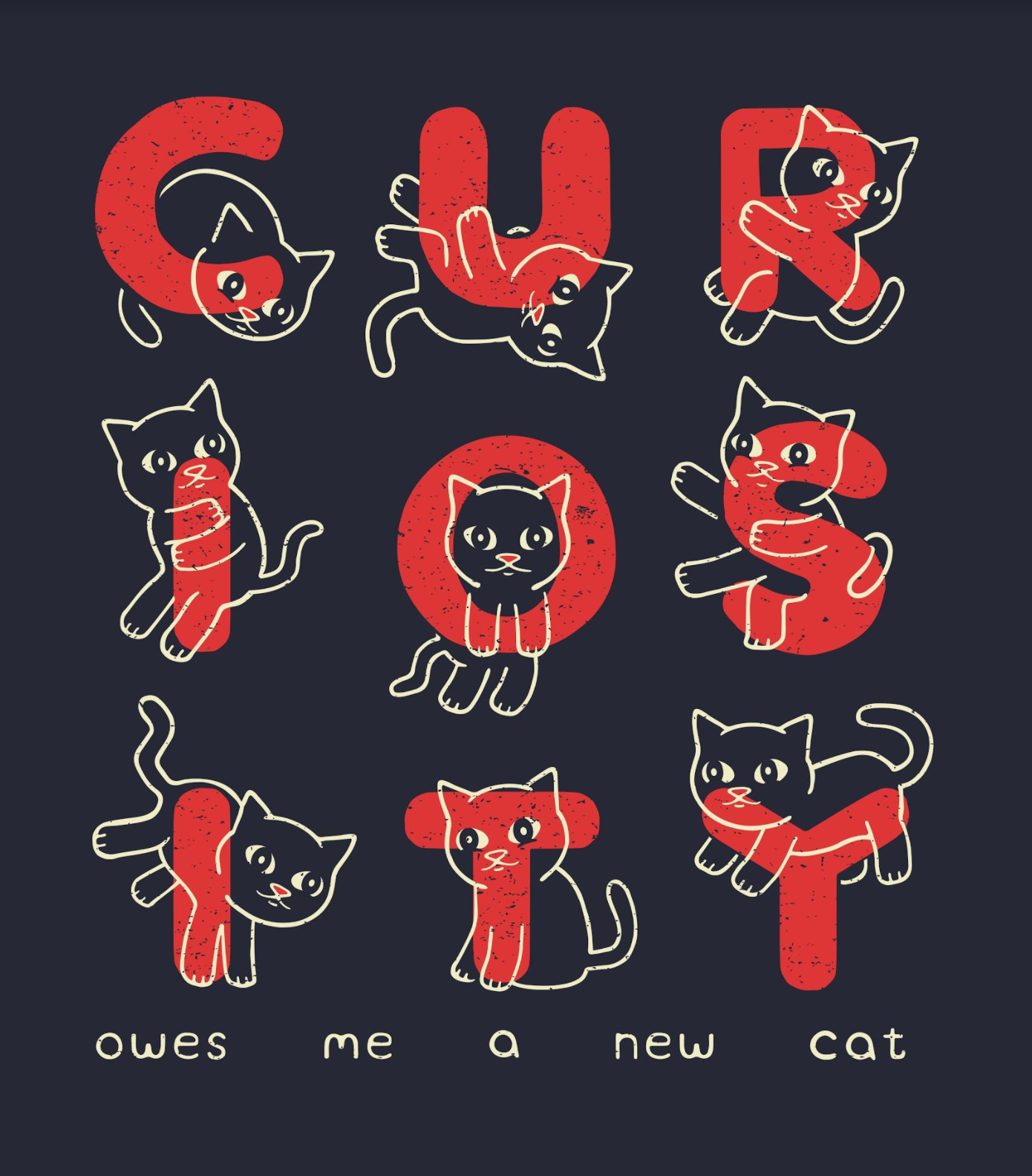 What's your art and design philosophy?
I'm not sure if it's a philosophy, but I like to push my designs as far as they can possibly go. Sketch, draw, redraw, and repeat if necessary. I'm also a big believer in stepping away from my work for a day or two. This allows me to get a fresh perspective and see things I might not have before. There is no need to rush your designs, especially when there are no deadlines to worry about.
Anything else you'd like to share?
Nah, I think I'll just STFU now.
Shop the design here!