New year, new you! 2016 and 2017 had their ups and downs…to say the least. So much so that this new year has already felt a little bit like "Friday I'm in Love" by The Cure: 🎶I don't care if 2016's blue, 2017 I don't care about you – it's 2018! I'm in love!🎶 Whether you're mentally prepping for your resolutions to make the next 365 days amazing or your pit of despair has grown big enough to fit an underground bunker and you've already let that whole "fitness" goal slide, our 2018 style guide caters to all kinds.
Don't be twenty-LATEteen to checking that "refreshing your style" resolution off your list: here's a style guide full of designs to help you express exactly how you feel about the new year!
.     .     .
The doomsday prepper style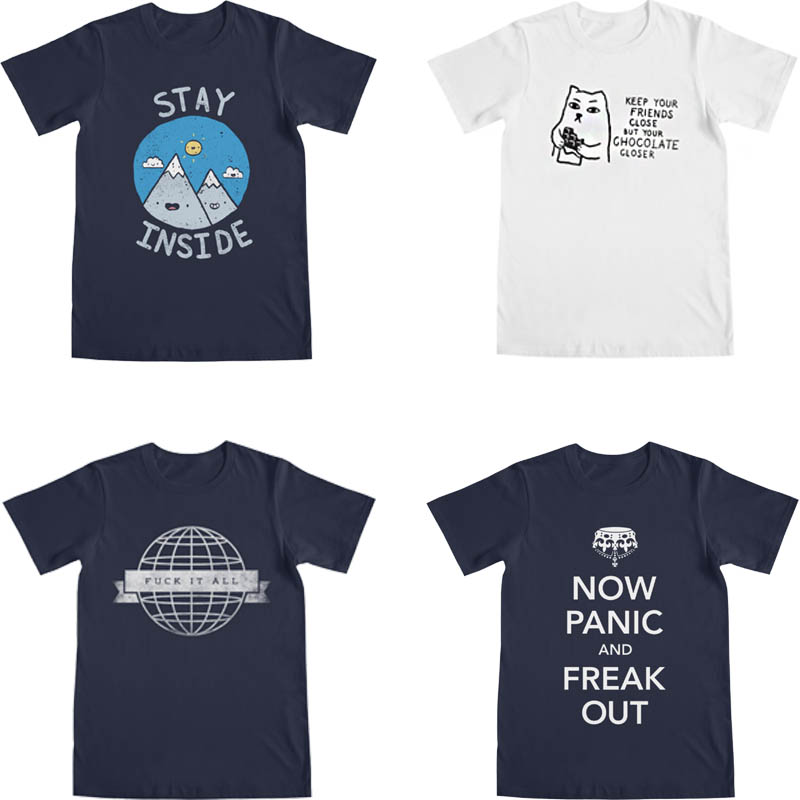 We all have that one friend (or we ARE that one friend ) who looks at the 365 days of 2018 ahead of us and does this: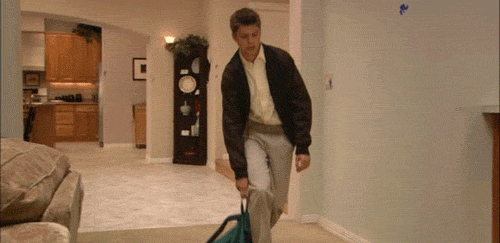 Hey, buddy, I get it. For some of us, getting our hopes too high for this year is on a very wait-and-see basis. If you're the type who wants friends to come hang out and eat SPAM in your bunker (or very chill basement), rock a tee that says what you feel: 🎶It's the end of the world as we know it, and I feel 'fine'.🎶
The glass half full hopeful's style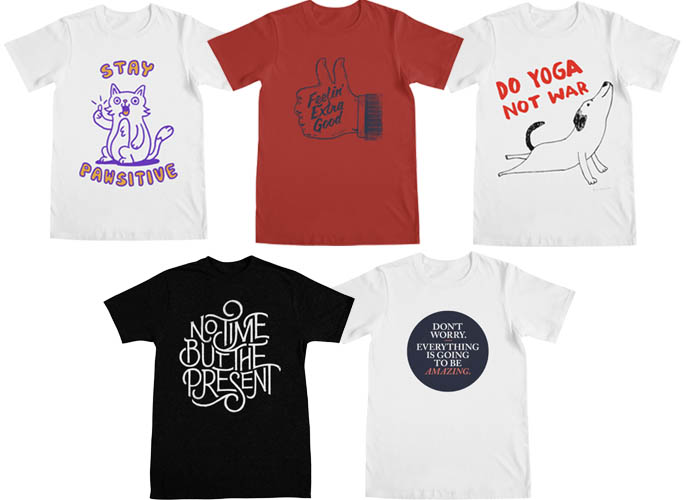 Where the first person on this list sees everything through a "glass half void" lens, this person not only sees it as half full – they carry their own supply of apple juice (it's the happiest of juices) to fill up everyone else's glass! Spread some good vibes with a few designs that are sure to put a smile on everyone's face.
The totally-gonna-crush-my-fitness-resolution style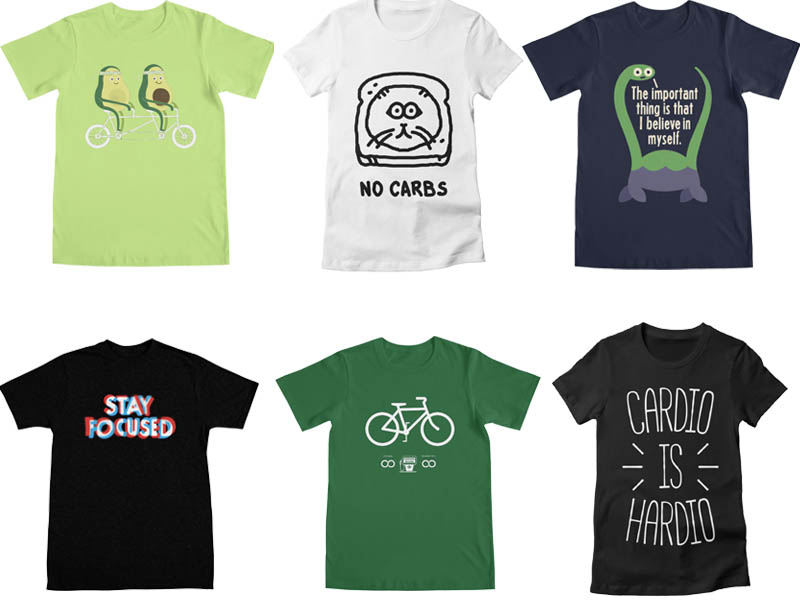 For the majority of us, setting goals under the term "New Year's resolution" is an easy excuse to let those goals slide guilt-free. After all, who of us actually fulfills their resolutions? Answer: this person? This person doesn't know the meaning of 'quit'. If you're on your way to kicking your butt's butt at the gym, rock a design that keeps you motivated. Break a sweat in a tee or better yet, rock out with your guns out in a muscle tank while you're lifting weights.
Annnd the already-gave-up-on-my-resolution style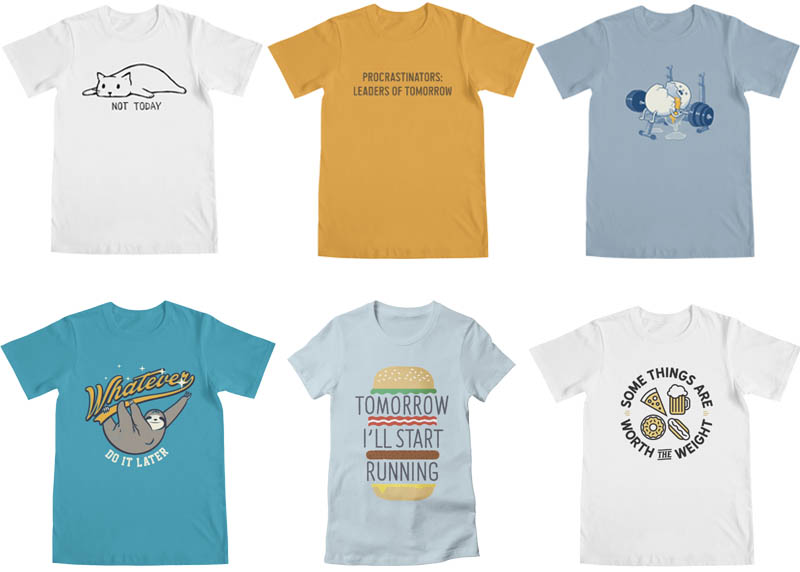 You're going to get to that fitness goal…or that art goal…or any goal. You're just gonna get to it a liiittle later…like, next year. Be the hero of tomorrow and wear your procrastinator heart on your sleeve, shirt, tote, or your comfort cave at home with pride!
The soul searcher 2018 style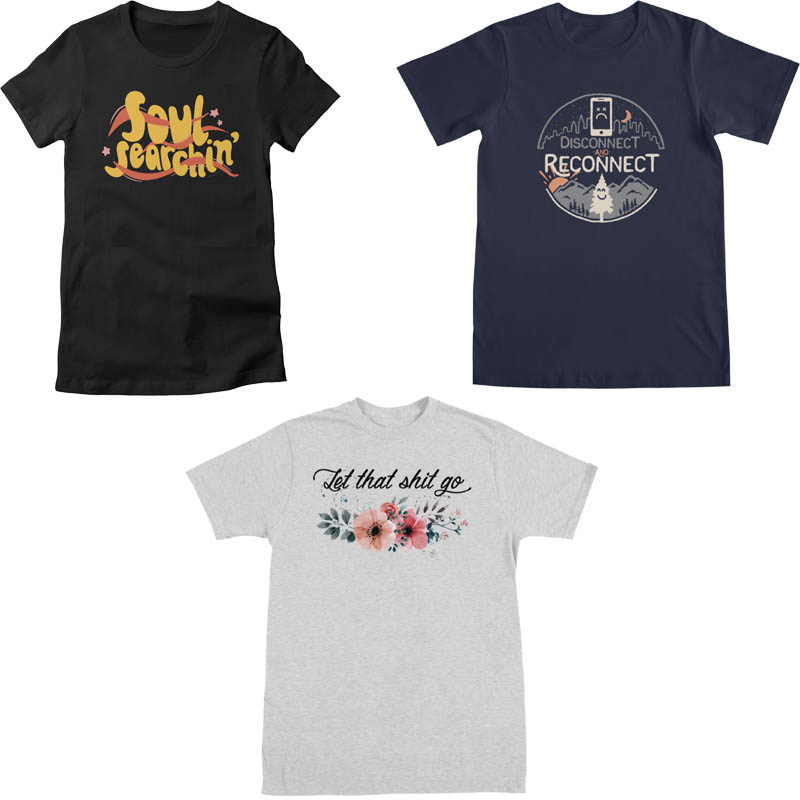 Sometimes, resolutions don't require finding a treadmill or motivation to do a drawing a day. Sometimes they just require you to find yourself. After all, do that and the motivation for everything else will follow. Rock a design with you on your soul searchin' journey that reminds you that hey – you're on your way. Life's a garden – dig it.
See more of the new year's collection!