Eye see you. Once you look into the little googly eyes of BB Tamagotchi's art, your life is immediately changed for the better. You can just tell that this rad Brooklyn-based illustrator has as much fun creating her art as you do looking at it. Fueled by pink color schemes, a refreshing and surreal humor, and adorable characters from Kevin the banana (!) to a little walking ham (!!), her work has an authentic, silly, and fun vibe to it that you can't help but love. 
Tl;dr: she has a banana design named Kevin. 'Nuff said.
With designs that have all the cuteness of Tamagotchis (and are definitely easier to take care of), BB Tamagotchi is an awesome creative you should definitely know about. We talked to her all about the awesome designs in her Artist Shop, her professional design work, and about how she handles creative block (spoiler alert: there's collapsing involved). 
.     .     .
First things first, tell us a little bit about yourself! What's your favorite show/podcast/book lately?
Wow, we're on question one and I'm already having to come to terms with the gigantic amount of TV bingeing that I do while I draw. I just came off a British crime wave (Broadchurch, Luther, Sherlock, Paranoia), and now I'm into my Masterpiece Theater subscription. Exactly the kind of shows you'd expect a woman who draws ham and bananas with faces to watch, right?
Can you draw your ideal Tamagotchi for us?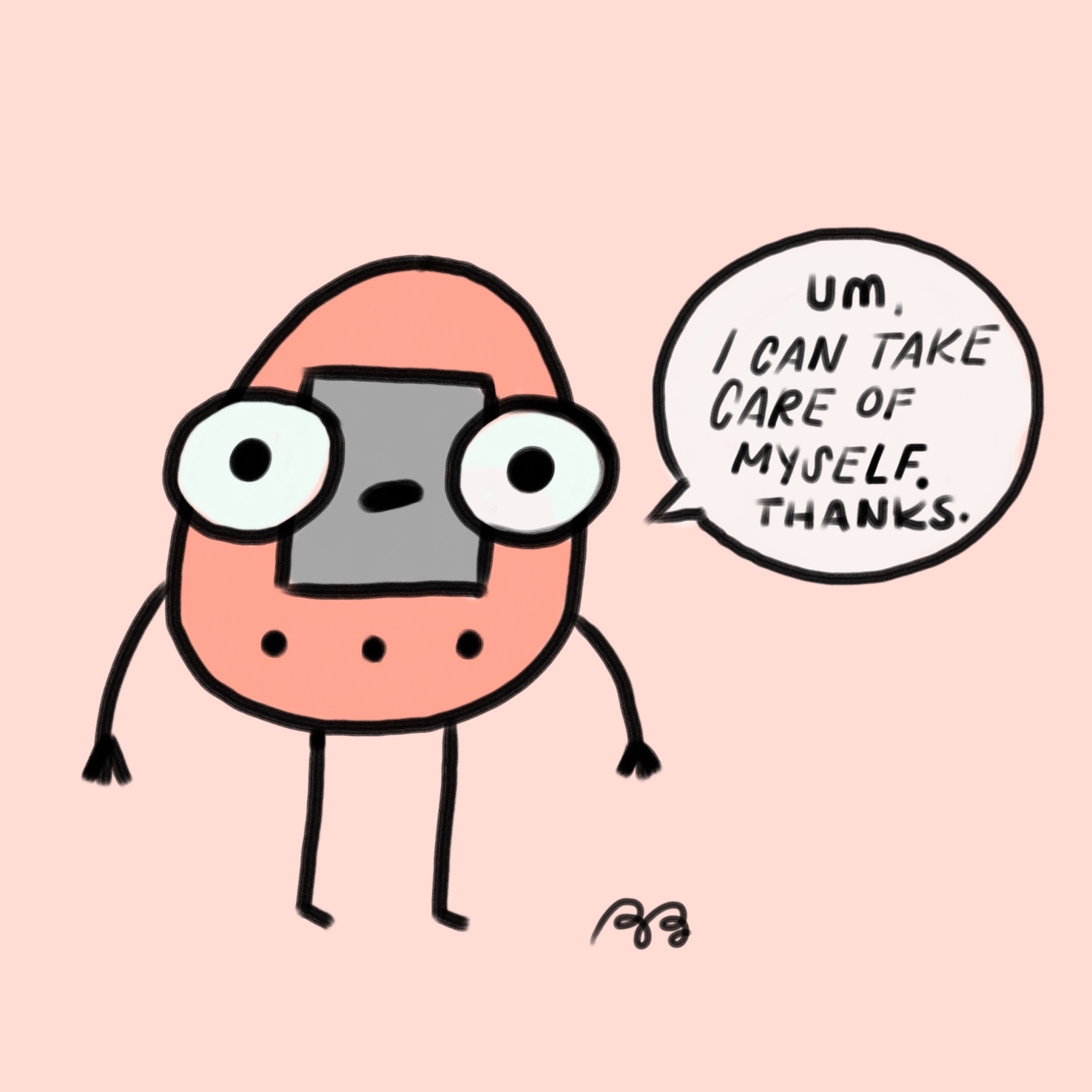 Did moving to New York influence your creativity and art?
Oh yeah, massively. I came here from the Midwest, which is basically New York's polar opposite. I think I thought I would be at art museums and galleries all the time getting inspiration, but the city provides you with everything you need if you just take a walk. For example, I once saw a woman in a rabbit costume, inside a bookcase (with the shelves removed) on a street corner, doing nothing in particular and no one cared. If she can do that, I figured I can doodle whatever I like.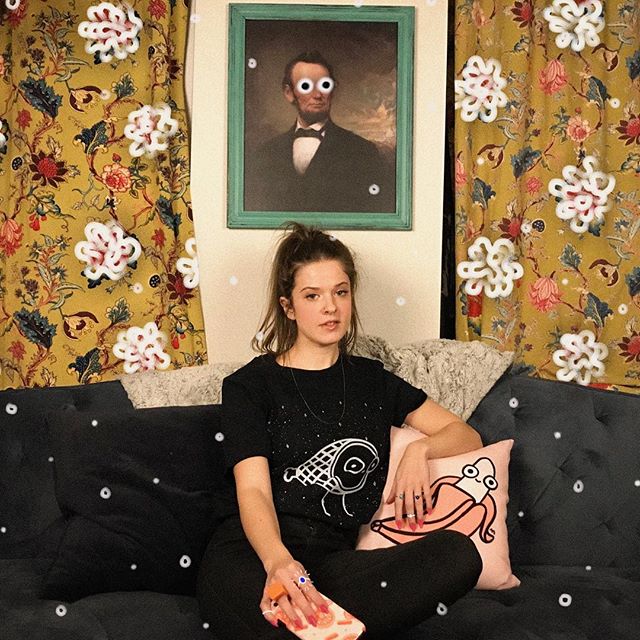 You have a mix of traditional vs digital art on your Instagram – do you prefer pencil to tablet pen?
I used to be such a purist and refused a tablet because I wanted to be good at what I did naturally. Then I got an iPad Pro with Pencil last Summer and realized what a massive amount of time I was wasting on client work by drawing and scanning everything. At the moment, I'm a tablet woman, but I also cannot deny the allure of a Pentel Pocket Brush Pen!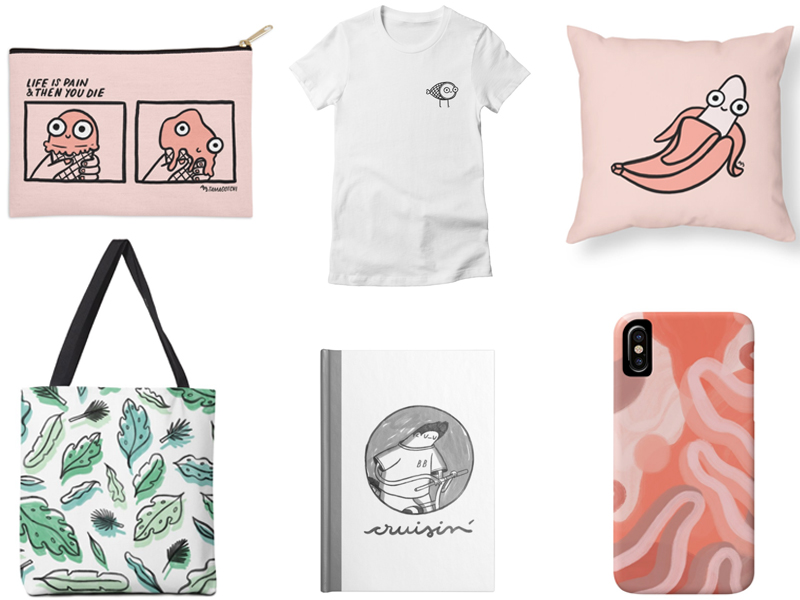 Tell us a little bit about the comics in your Shop! How do you come up with a comic idea?
For someone who is so into comedy, stand-up, riffing with friends, making dumb videos (I am an ex-Viner, I admit it), I don't know why I wasn't making comics sooner! It was my friends who encouraged me to make and post them after I was sending them two-panel comics via text for fun. In terms of how I come up with them, I'm usually thinking of a caption and then working backwards to make it make sense.
Where did the idea for the little Ham guy in your Shop come from?
For as long as I can remember, I have always thought the word ham was funny. Who can say why. I call everyone ham as well (or hammy), as a term of endearment. It's so ingrained in my speech, friends and family send me photos of ham or ham related things all the time. It's touching! Ham merch was always going to happen, it was just a matter of when. THE TIME IS NOW! HAM 2018!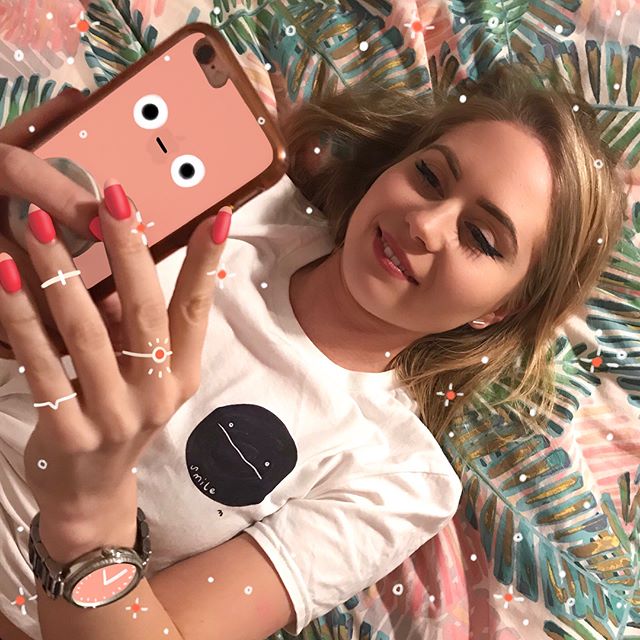 I love the photo manipulation you do! When and how did you get started with exploring this style?
I'm glad you like it! I have always loved photo manipulation and I certainly dabbled with it in the past, but admittedly it was getting a tablet that made it an easier reality. Before that, I was honestly putting tracing paper on my computer screen and drawing on it. Then I would scan the tracing paper, clean up the file and place it on the photo in Photoshop. It was super limiting and I was always terrified I was going to crack my MacBook screen. Update: I didn't.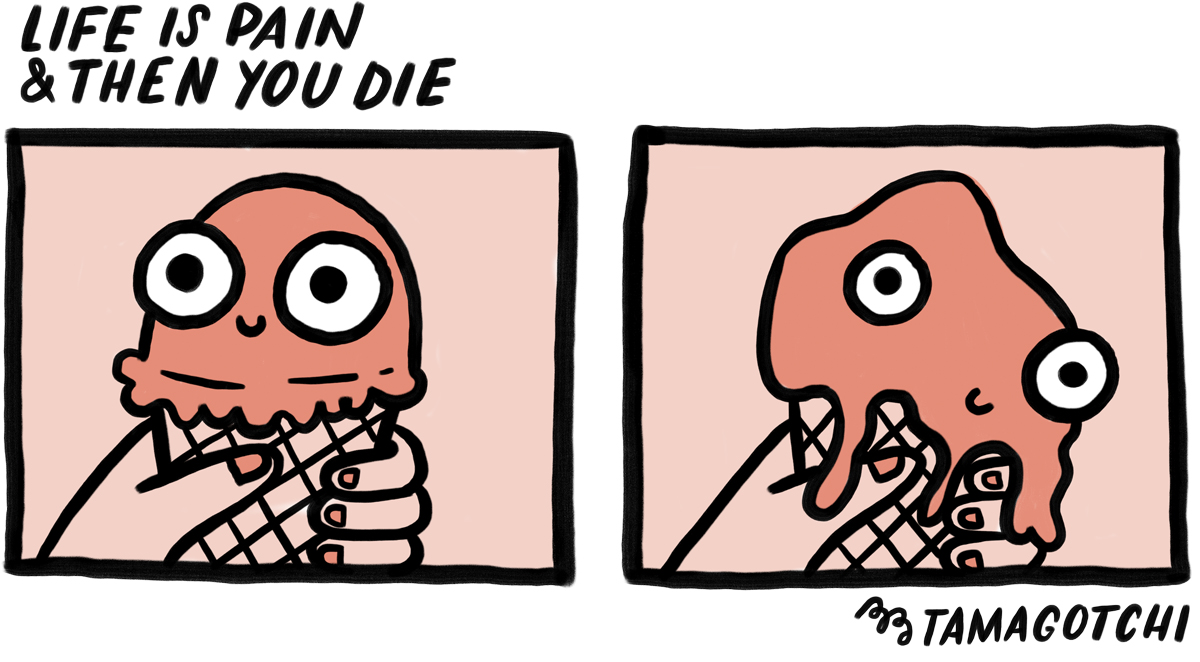 What do you do when you feel creatively blocked?
It varies, but I'm a big fan of: groaning, falling onto my bed while still groaning, deciding to get up to get coffee, taking a nap after that, being upset that I napped, and then saying, "GET TO IT," to myself. If that doesn't work, I'll hit up my buddy LETSBROCK, and complain endlessly until he yells, "GET TO IT," and then I do. Highly recommended and process only takes about 2+ hours.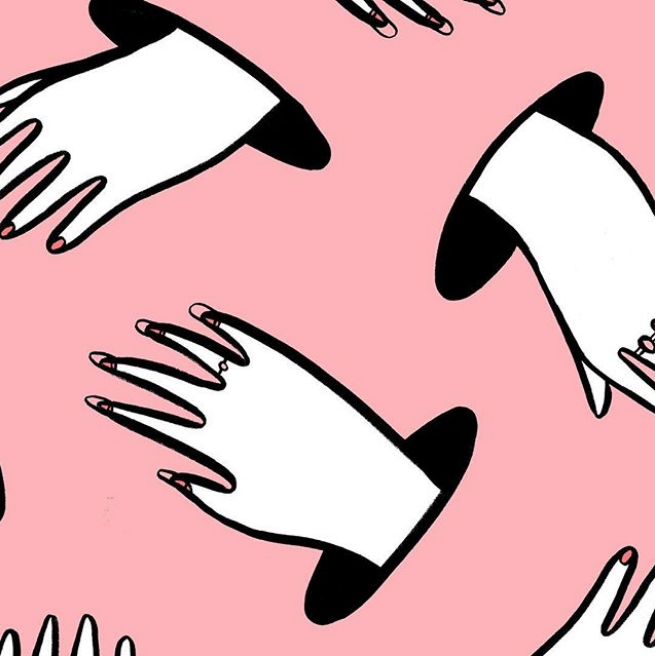 I love your "Hand Portals" idea! If you could have a hand portal lead to anywhere, real or fictional, where would you want it to lead?
If a hand-sized portal appeared to me now, I would hope it was in front of a cheese market in France, because your girl would snag some brie (the perfect crime)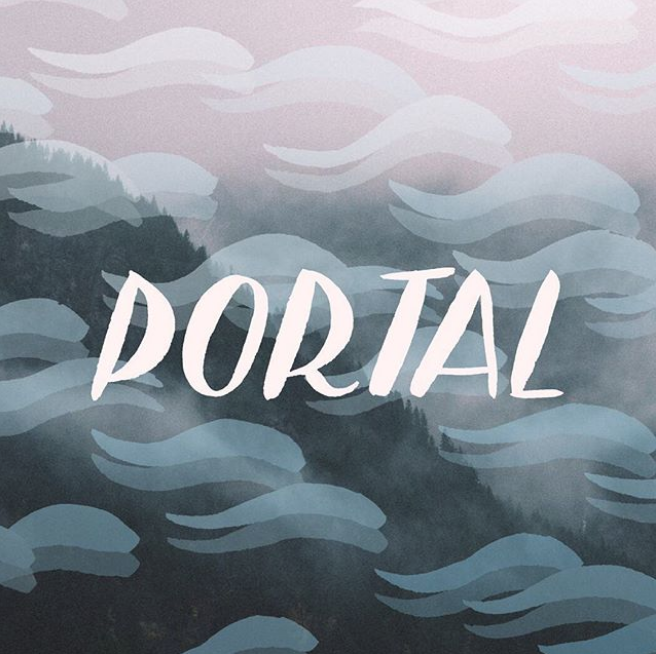 Your site and social media show off your beautiful hand lettering skills. What's your process when coming up with the perfect hand lettering style for a brand?
Thank you so much! It's a mix. If I'm immediately inspired it will usually materialize in my mind right away. If I can see it's going to take awhile to work out, I take it to paper and pen and fill up a few sheets of paper with different ideas. Then I take a quick picture of those papers, send it to my clients, and ask if anything they see is speaking to them. If they pick out a few, I go ahead and refine them properly. I like to work fast and loose with clients and allow them to be collaborators in the process if they want to be.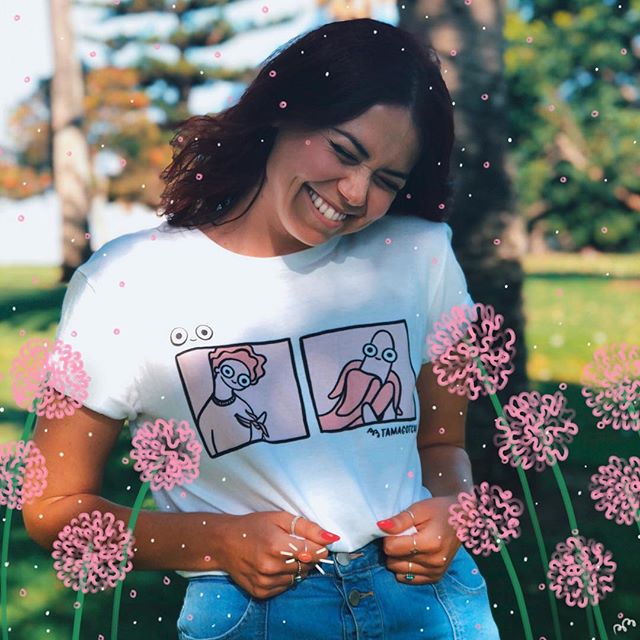 What are some of your art goals this year?  
To globally dominate the art market and convince the powers that be to let me draws eyes on the Mona Lisa.
Don't have an artist shop? Start one now!
Featured image is "O-O".
Dad joke aficionado, cartoonist, & contributor for sites like HelloGiggles and The Mary Sue by night. When I'm not writing or drawing, you can find me in my cave of a room hanging out with my boyfriend, Netflix.