"A is for Alien, B is for Banshee, C is for Chupacabra…" seriously, if we all learned the alphabet this way we'd probably all be the best speakers and mystery writers in the world and would've had way more fun learning how. Luckily for the next generation and all that follow, Hazy Dell Press has made the Monster ABCs a reality. The Portland and Seattle based publishing company is the brainchild of Derek and Kyle Sullivan, who channel their five-year-old selves to create the books they would've loved as kids (and that we all kinda love as adults, because Monster ABCs).
We talked to these two brothers about their adorable books, their favorite spooky stories and creatures as kids, and all about their Artist Shop. Check out the interview below!
.     .     .
Tell me a little bit about Hazy Dell Press! When did Hazy Dell get its start?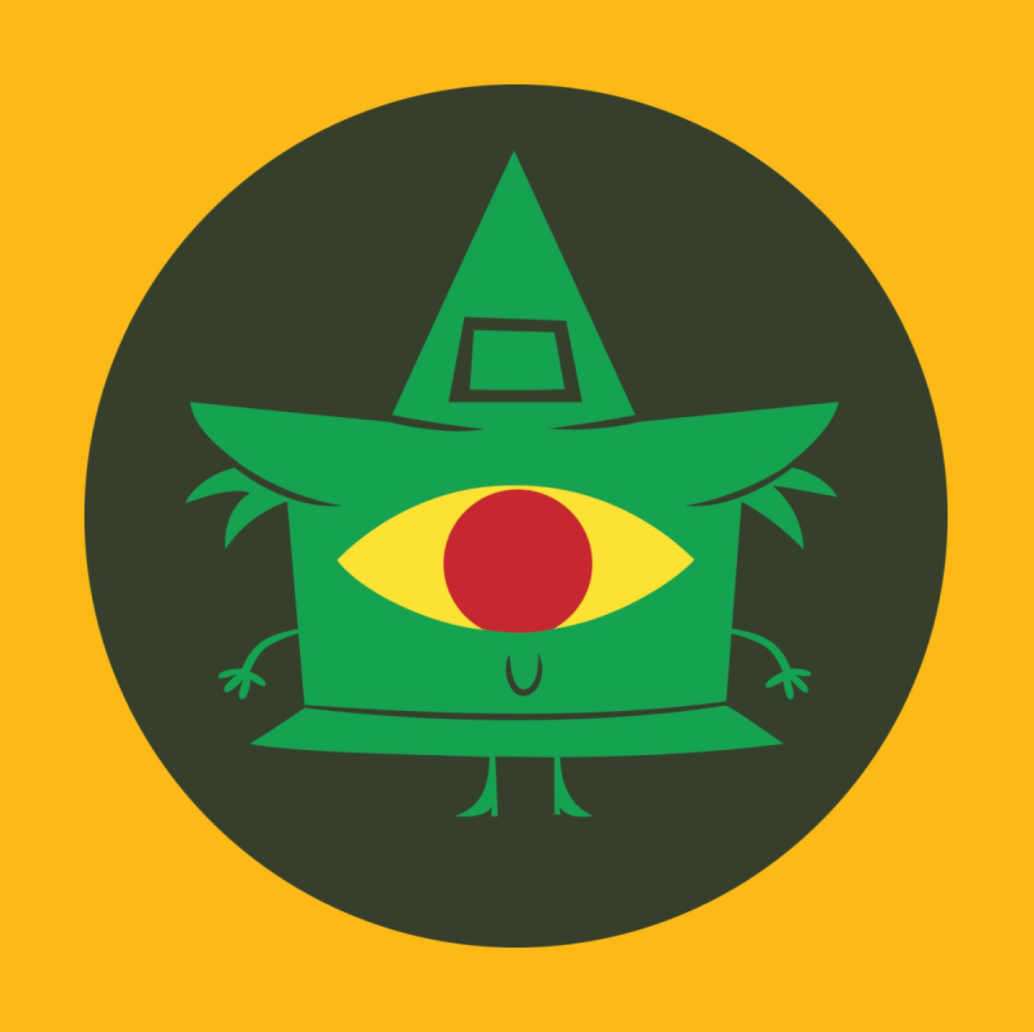 DEREK: We started Hazy Dell Press in 2015 after a successful Kickstarter campaign. I'm an illustrator and my brother, Kyle, is a writer. We've been collaborating since we were very young, making up weird stories about aliens and monsters with colored pencils and crayons. We started Hazy Dell Press so we could publish books that we would have enjoyed as five year olds as much as we enjoy them now. After publishing our first book, Monster ABC, in 2015, we published Goodnight Krampus last year and plan to publish two more books this year.
Your bio says you were raised on ghost stories – what's your favorite ghost story of all time?
KYLE: Turn of the Screw is one of my favorite stories of all time, ghost or otherwise. Between the isolated setting and unreliable (potentially insane) narrator, it's easily one of the creepiest and disorienting things I've ever read, and ghosts are nothing if not creepy and disorienting.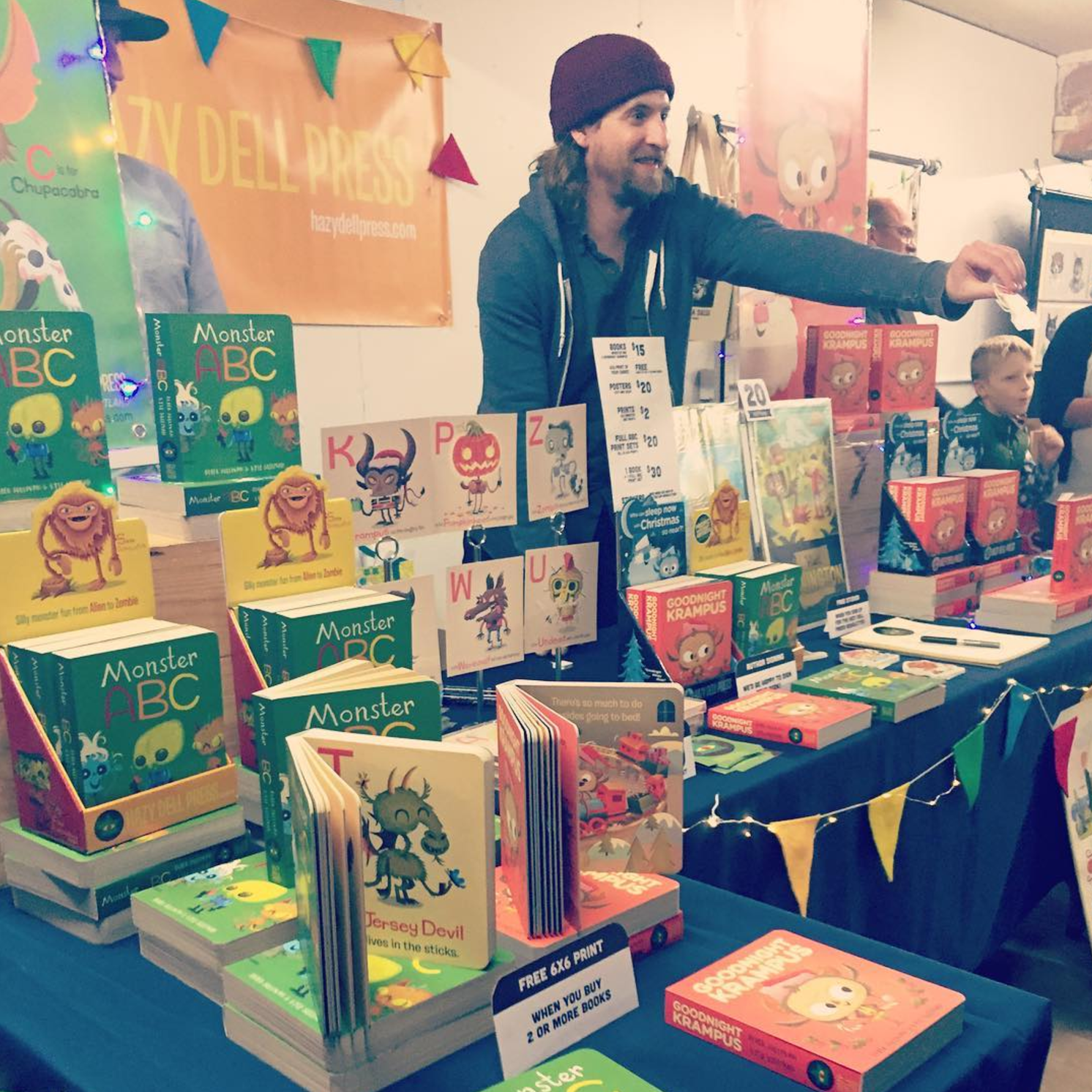 What were your favorite kids books growing up?
DEREK: Growing up we read pretty much everything, but the Oz books by L. Frank Baum and Ruth Plumly Thompson really struck a chord with us. Something about the mix of silliness and drama and the unbridled imagination of their world-building kept us coming back. In fact, the first book I illustrated was a small-run Oz book when I was 11 years old.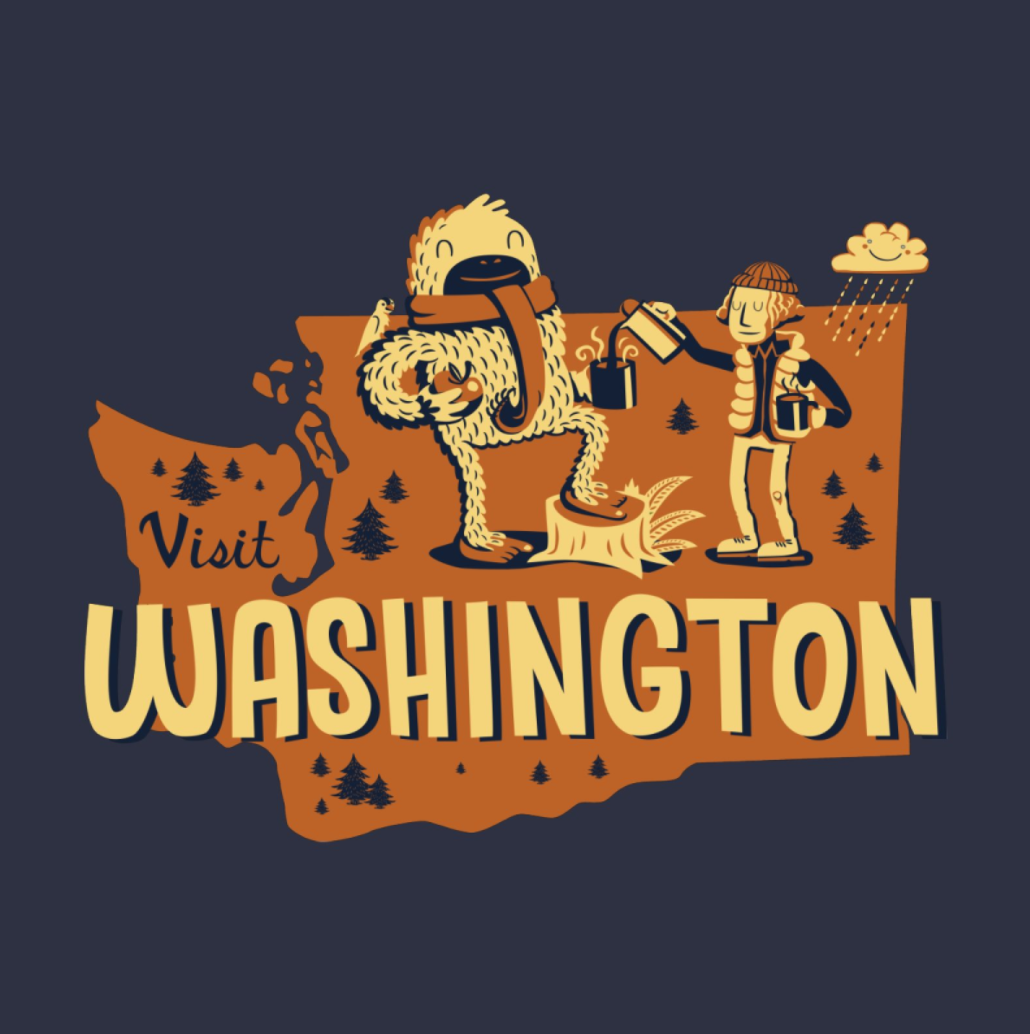 How did growing up in the Pacific Northwest inspire your work, creativity, and stories?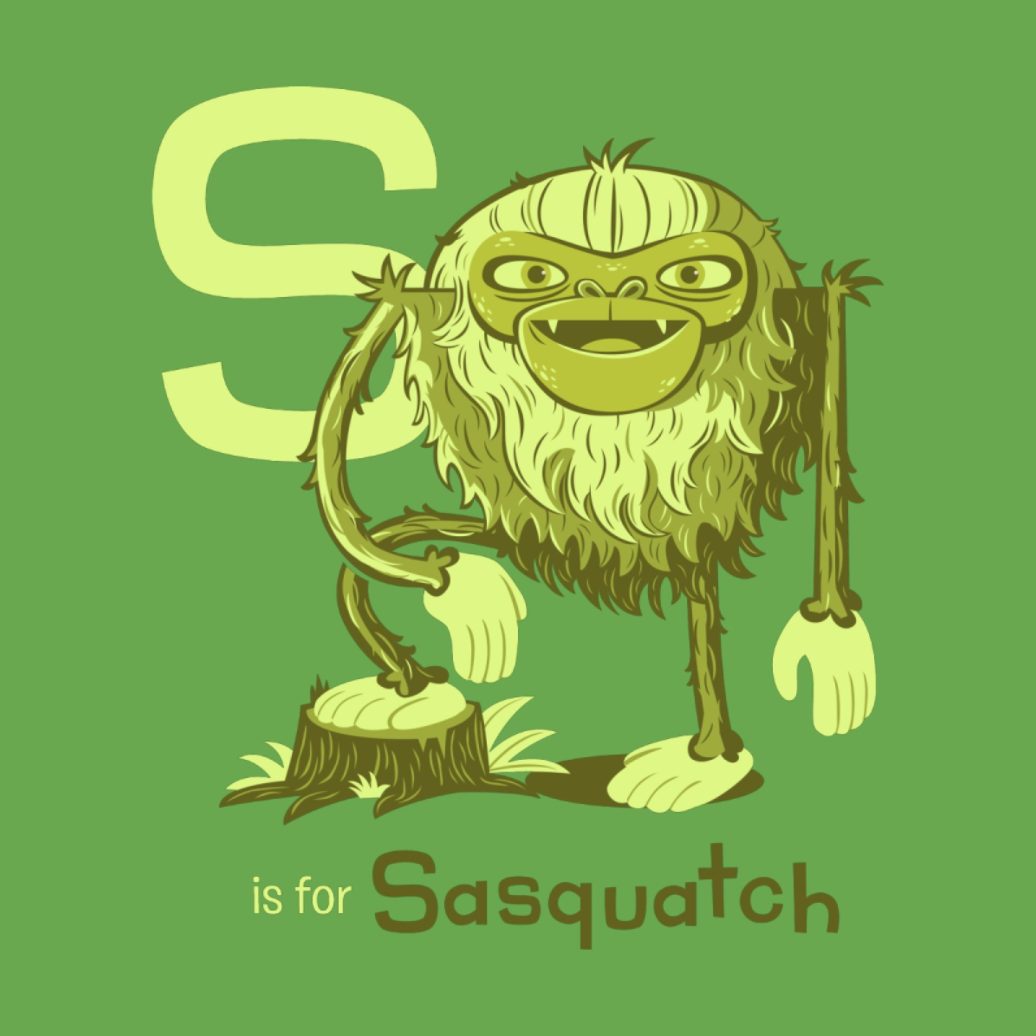 KYLE: The Pacific Northwest is a misty, gray place with deep forests and unbridled nature. There's something inherently powerful and mysterious about the Northwest landscape and, while it's hard to quantify exactly how it affects our work, a lot of our work and the stories that we're drawn to are built on the understanding that humans aren't really in charge.
Tell me a little bit about your Artist Shop! How did you pick which Monster ABCs to put in your Shop?
DEREK: We're just getting started translating the characters in our books into Artist Shop apparel. So far, we have designs for Alien, Chupacabra, Hobgoblin and Sasquatch along with the Hazy Dell Press logo. We chose those specific monsters because of their "fan favorite" status, but we're excited to continue building out our shop with more monsters and characters from forthcoming books.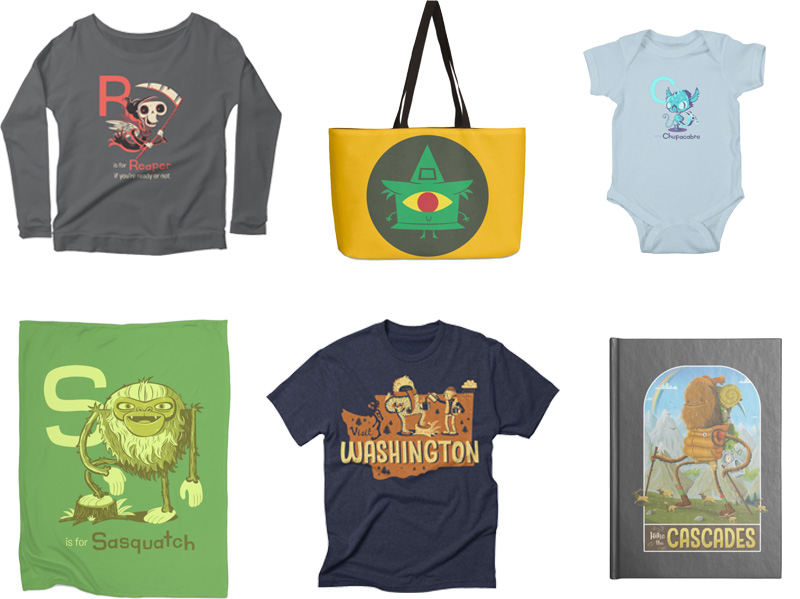 What's the benefit of having a clothing & accessories Shop for your books?
KYLE: The Artist Shop makes it really easy for us to focus on creating the best possible designs and not worry about the administrative hassle of running a merchandise business. Since all of the clothes and home apparel are printed on demand, we can offer far more design options for customers than if we were to print the clothes and other products ourselves.
Would you recommend Artist Shops for fellow authors and publishers?
DEREK: Definitely. It's a great way to make merchandise available to your readers in an immediate and hassle-free way.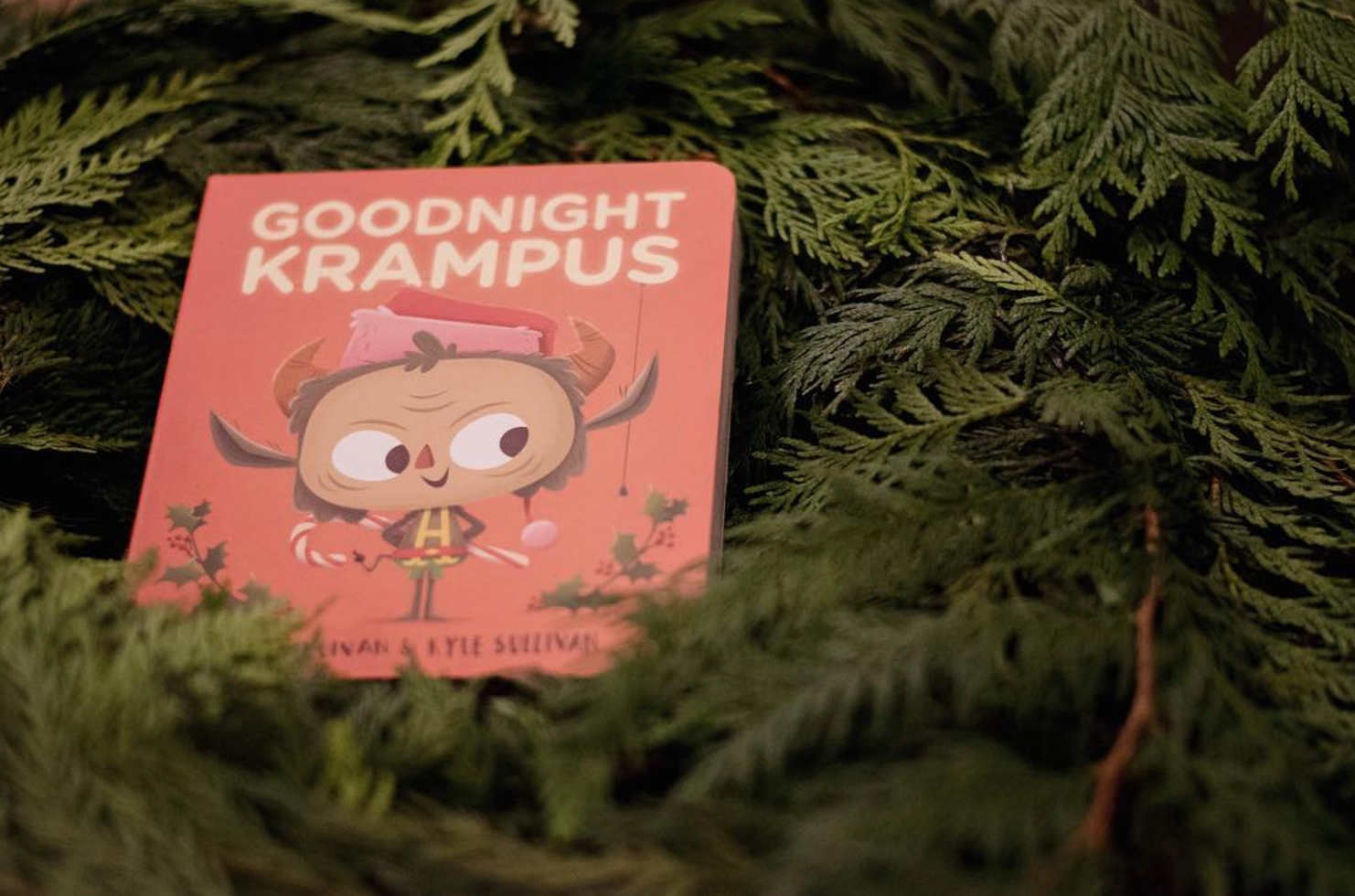 Tell me a little bit about Monster ABC! How did this idea come about?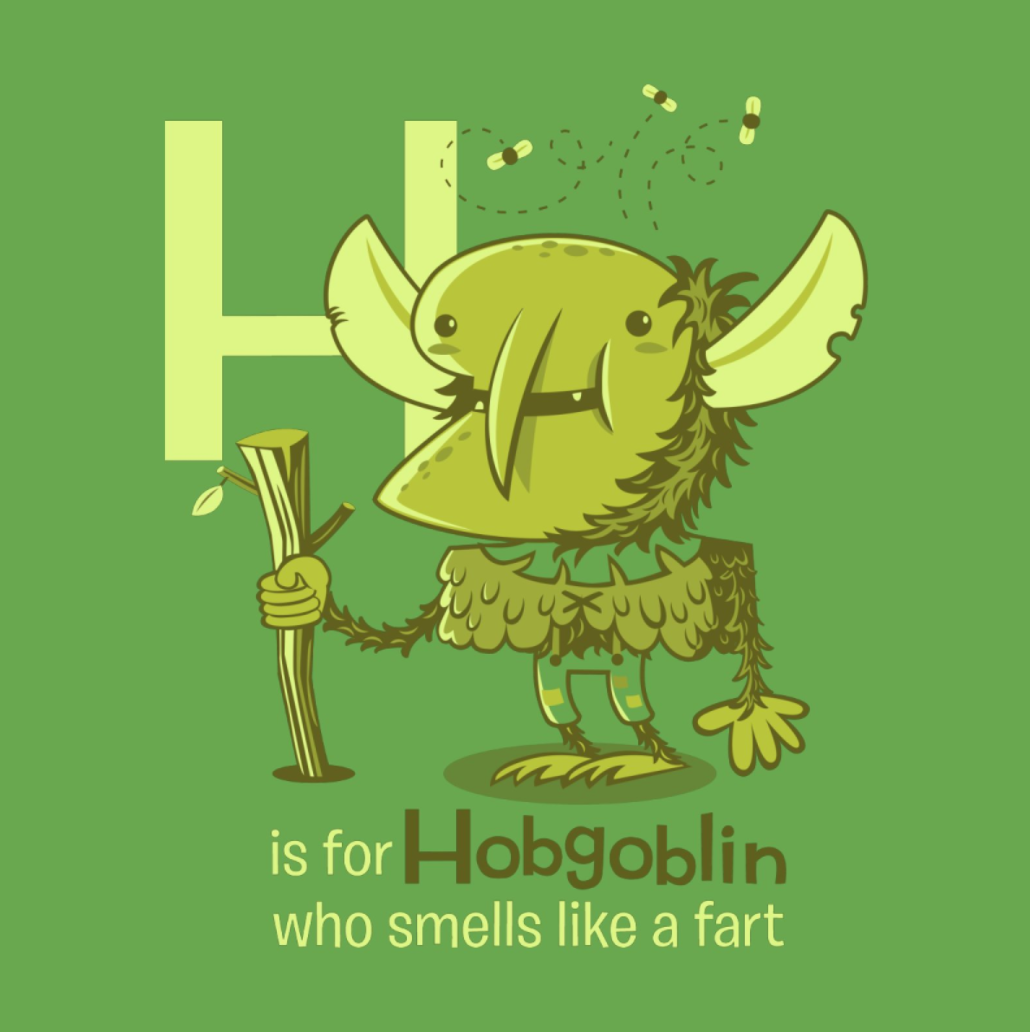 DEREK: With all of our Hazy Dell Press books, we want to make sure that parents are as engaged with the material as their kids are. There are way too many ABC books out there that present the alphabet in uninspired, creatively barren terms. We felt that kids deserve better and so do their parents. We decided that monsters, one of our favorite subjects as children and adults, would be an ideal subject for a better, more thoughtful ABC book. Beyond helping children learn the alphabet, our book positions monsters as humorous, approachable creatures that kids don't necessarily need to fear. They are of the imagination, so kids can make them into whatever they want them to be.
Do you have a favorite monster in the series?

KYLE: I'd go with Hobgoblin, since he's by far the biggest crowd-pleaser. In the book he "smells like a fart", which kids seem to be incapable of not laughing at. We're definitely not above pandering to our target audience.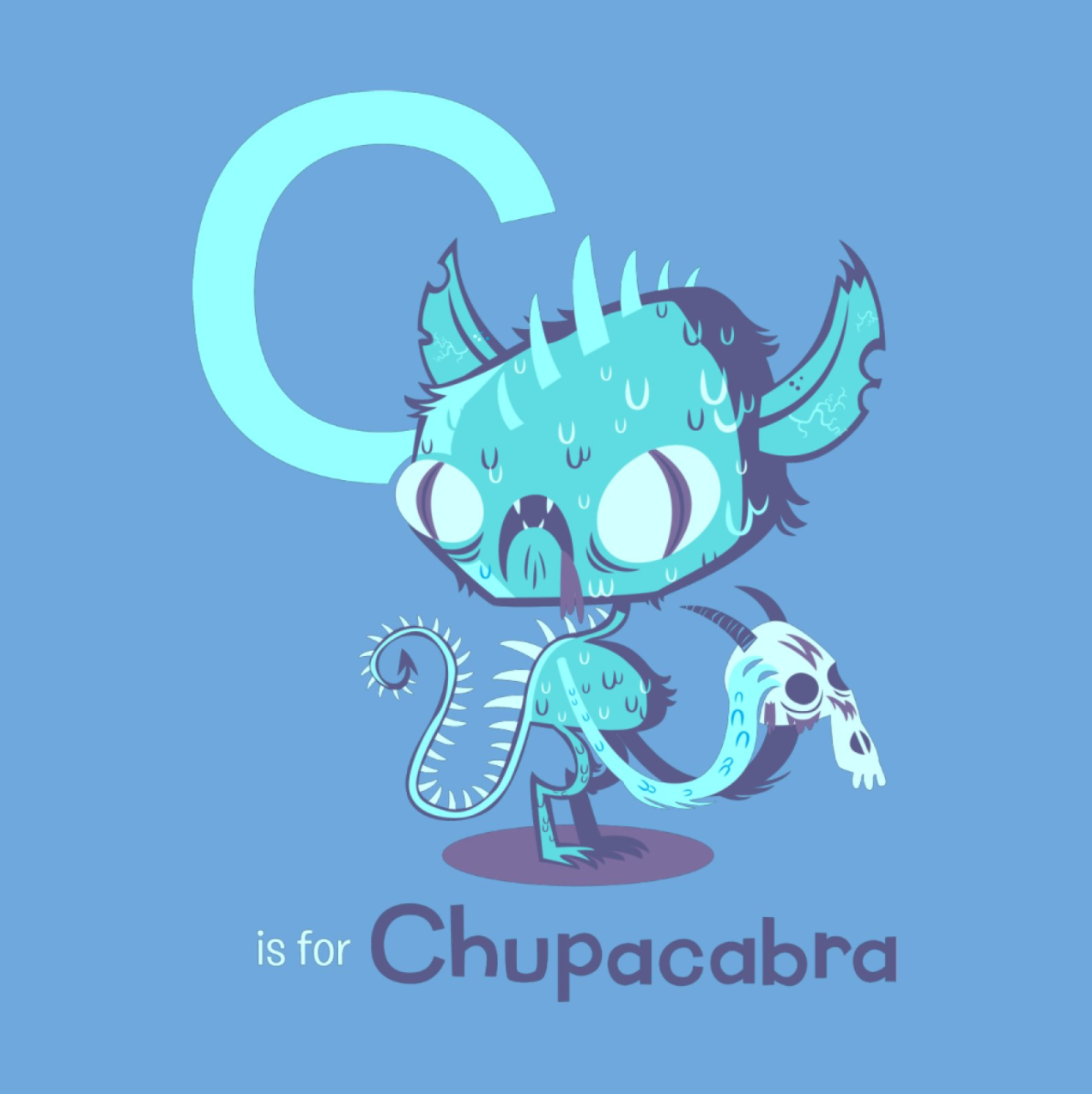 DEREK: I'll say Chupacabra. There's something oddly adorable about his insatiable appetite.
Do you guys do any work outside of Hazy Dell? If so, what do you do?
KYLE: Yep, Derek is a professional illustrator in Seattle and I'm a writer in Portland working for various clients and projects. Derek has illustrated a few children's books outside of Hazy Dell Press including a book called Party Croc that came out in 2015.
Any exciting new books coming up or in the brain?
KYLE: We have our third book coming out in June. It's called Get Dressed, Sasquatch!, and it's about a ranger who has the gall to approach Sasquatch and ask him to put some clothes on. Our fourth book is under development and it will feature Banshee, a monster who has difficulty modulating her volume—a problem that we think lots of kids and parents will be able to identify with.
Open your own artist shop now!