Happy birthday, Threadless! This month, Threadless celebrates its 18th birthday. Besides making us old enough to vote (cue percussion sting), it also means that we're celebrating nearly two decades of awesome art, awesome artists, awesome tees, and awesome times. A lot can happen in 18 years, and we wouldn't be where we are without the amazing Threadless artist community. When you've been submitting for a while on Threadless, you pick up a few creative tips. So we asked a few of our long-time artists: What advice you would give new artists just starting out? See their answers below. And to everyone on Threadless – artists and fans alike – thank you for making 18 years possible and for supporting amazing art. Here's to another 18 years!
.     .     .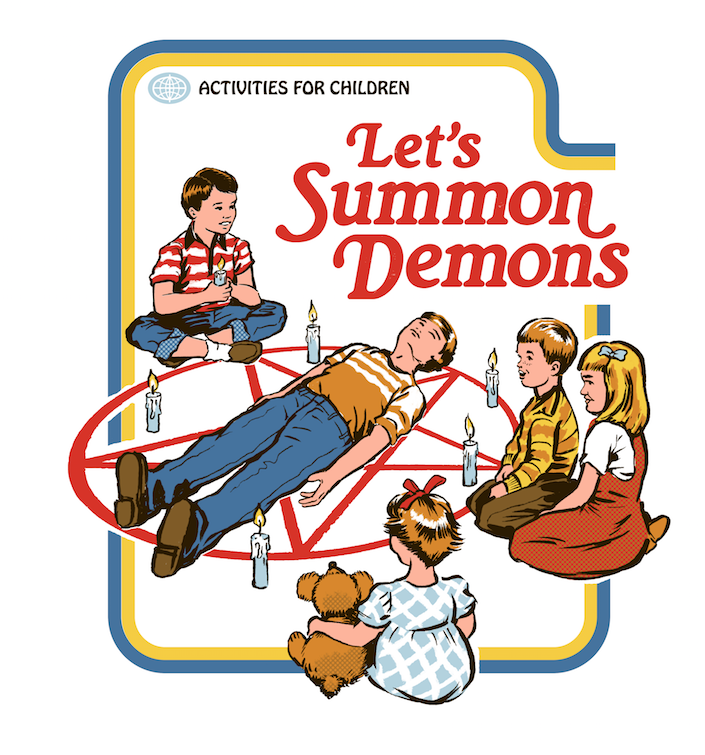 Concept is key! I always make sure I'm confident I have a solid idea before committing to an illustration. You can make the most perfectly executed piece of art but if it's not saying anything, then what's the point?

Steven Rhodes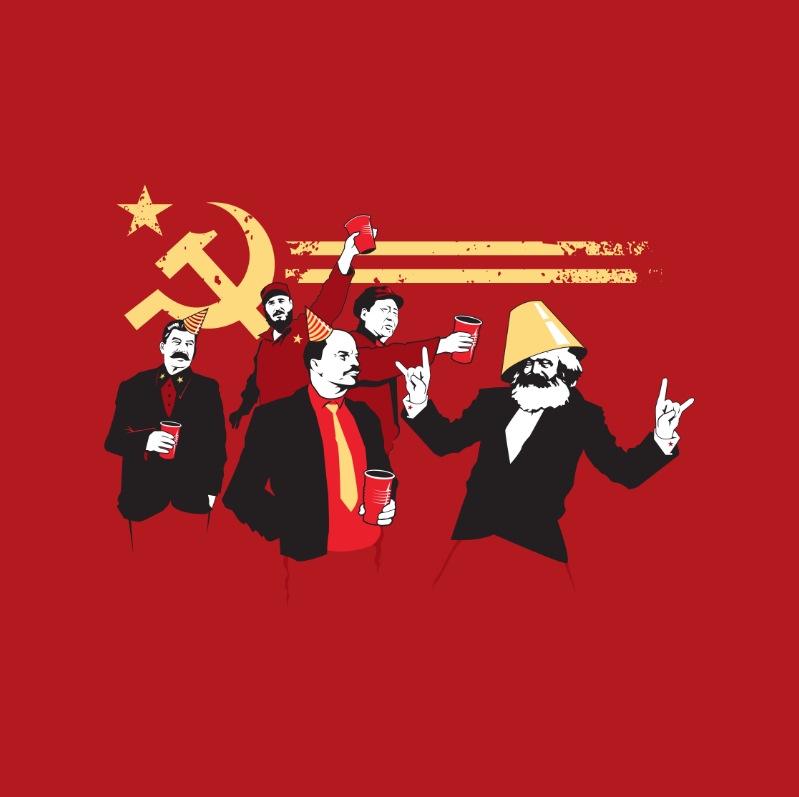 I'd say to just design for yourself. If it makes you laugh or smile and want to wear it out on a shirt, chances are good that other people will feel the same.

Tom Burns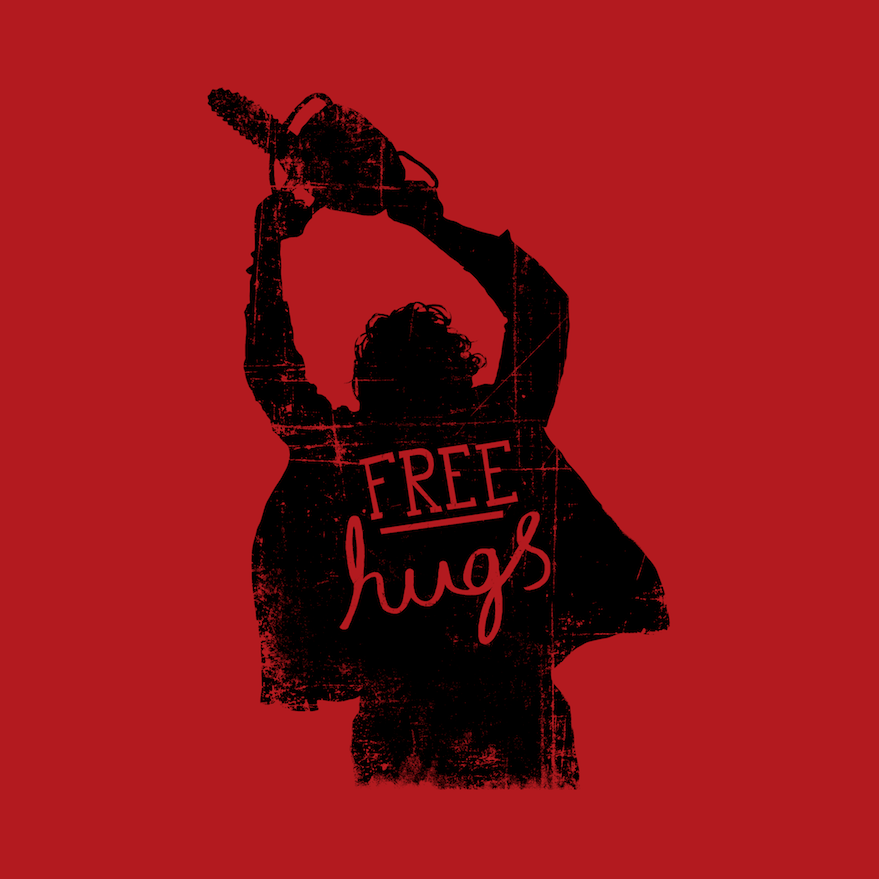 I'd say focus on a subject you're comfortable with and just have fun playing around with different ideas. I also find it's really helpful to keep asking yourself, "Who's going to be wearing this design?". And if none of that works, possibly consider entering into a pact with The Dark Lord, but be wary of any ironic loopholes.

Michael Buxton (Dinomike)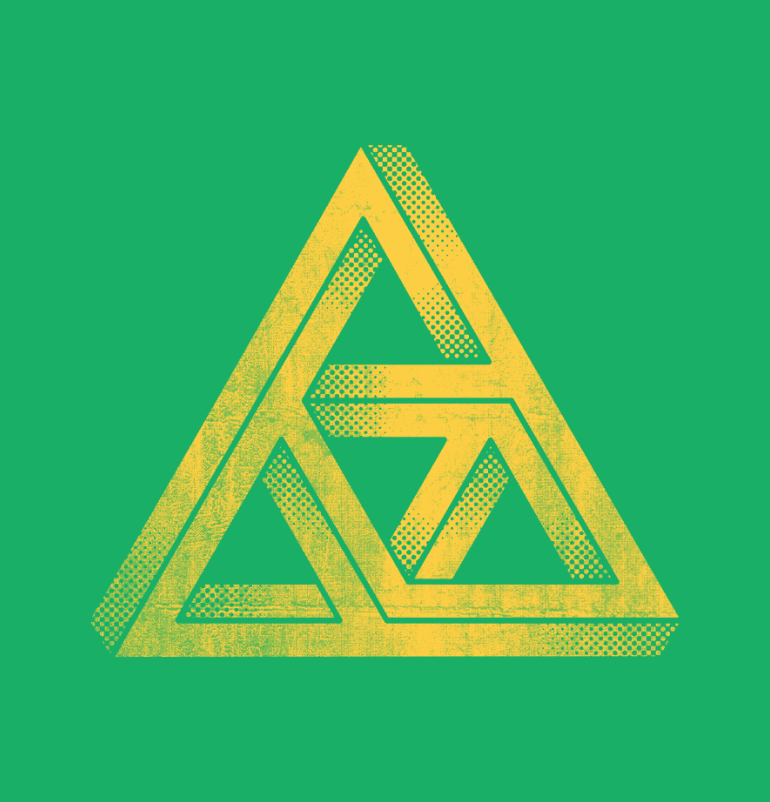 The only advice I'd give to people is never give up and don't be afraid to make mistakes. It's cliche, but I always think making something is as much about the process of creating as it is the end result. The journey and destination, etc. Everyone has to start somewhere and I guarantee there are some real stinkers in most Threadless artists' submission history, but they all led them to somewhere else. I've learnt so much in the eight years I've been part of the Threadless Community. I hope to keep submitting as long as I am able to. Congrats Jake & Threadless; here's to the next 18!

John Tibbott (Quick-Brown-Fox)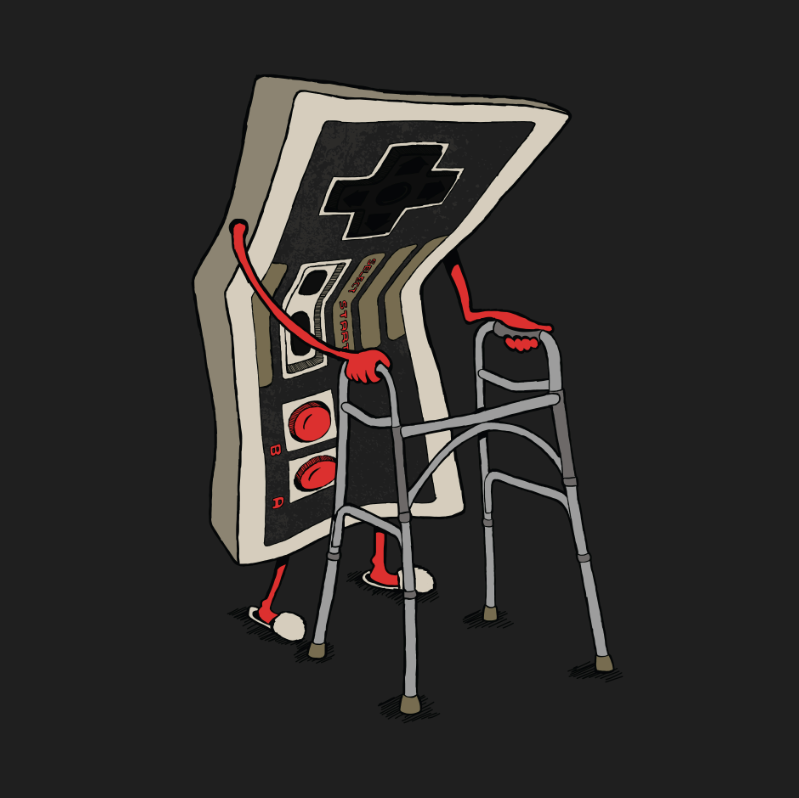 Create it! Lots of it! All the time! Every time you do something, you get better at it. And there's something you've been wanting to try and you think you can't do it, but you can!

Nicholas Ginty (Gintron)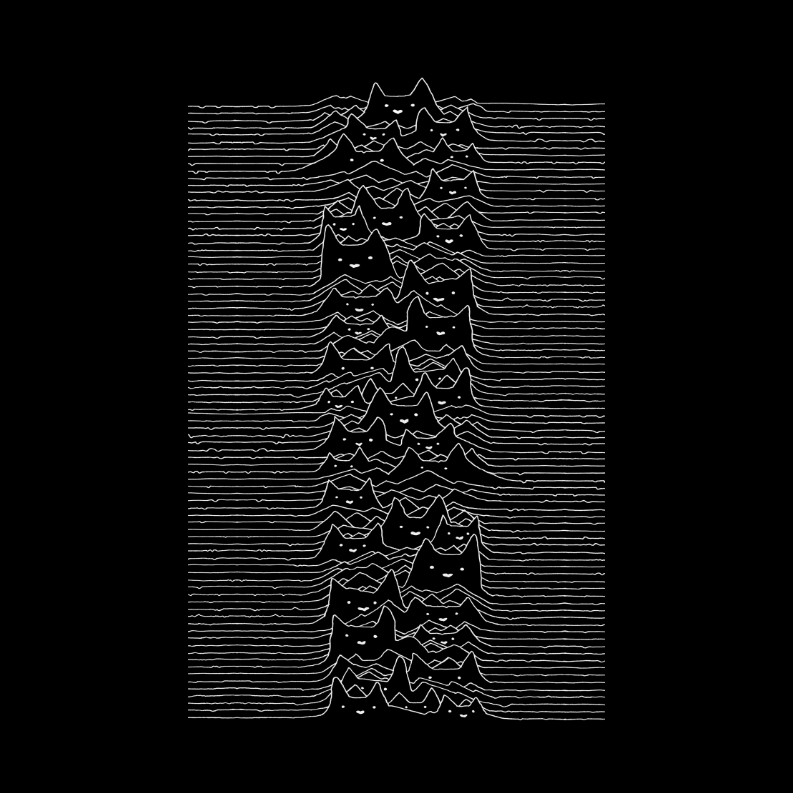 Show your true self and apply your maximum effort in your art. It will show and people will engage with you. Creating is somehow talking a different language, so be sure you have something to say and people will hear.

Tobe Fonseca (TobiasFonseca)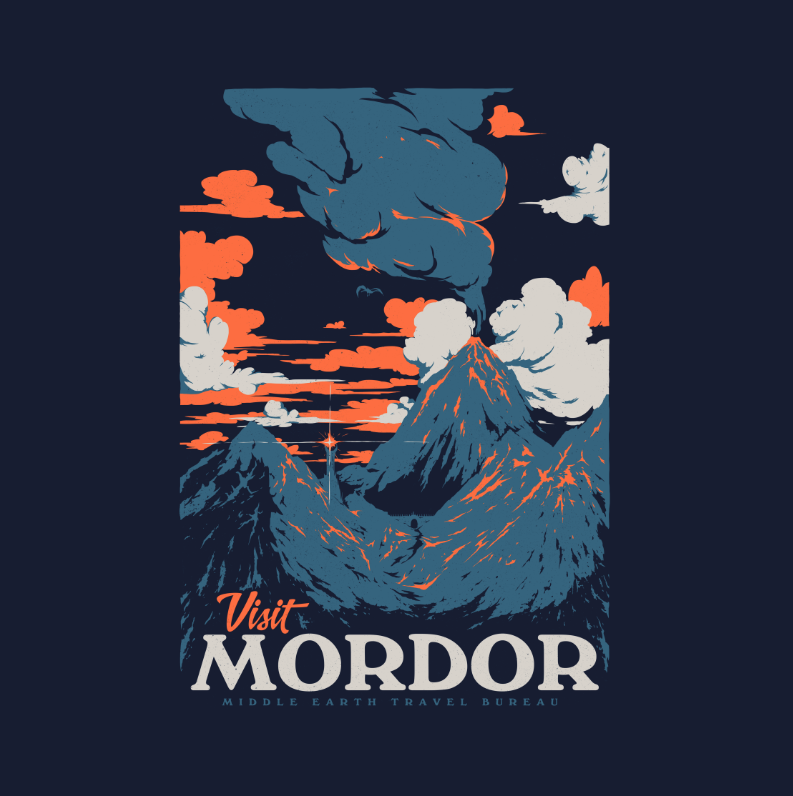 At the beginning I think you should focus first on the design, learn, and get better. Spend more time designing and less marketing.

Mathiole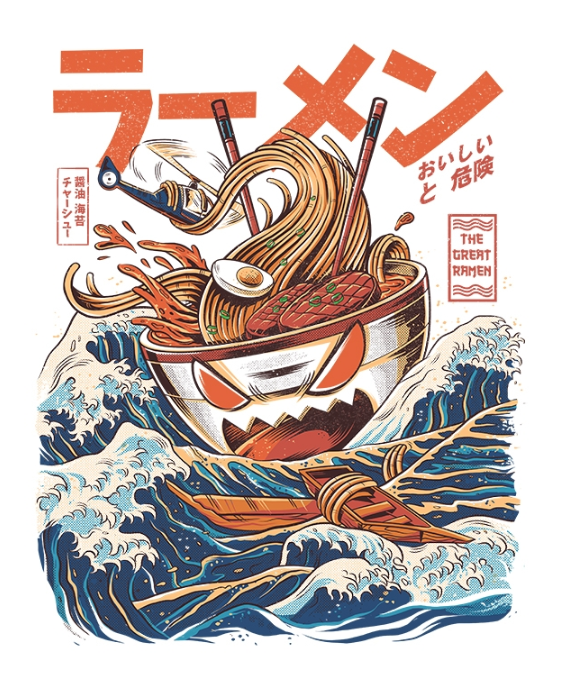 Go ahead and follow your crazy ideas. When you think you have a completely stupid idea for an illustration or project, maybe you're just thinking this way because your brain couldn't find a parameter to compare it. In these cases, you have something unique and fresh on your hands. Don't miss the chance to produce something unique.

Ilustrata
Trust your gut. When it feels right, go with it. Try not to compare yourself with others. The Internet is a great resource; focus on the ways it helps you to showcase your work. Put yourself out there. Know that it takes hard work and patience to get to where you want to be. If you put in the work and you keep at it, the rewards will come. Sometimes you need to take on work you might not want to, but short term sacrifices will help you reach those long term goals.

Jaco Haasbroek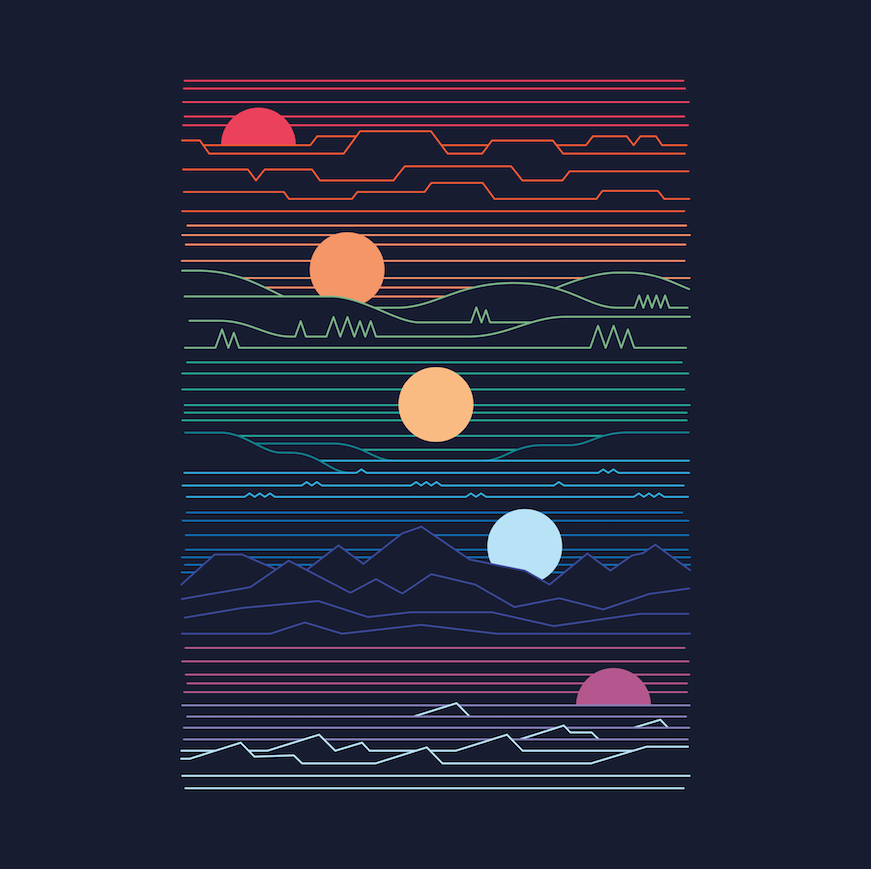 There is so much creativity and talent out there but don't feel overwhelmed or inferior. You don't have to appeal to everyone and you don't have to be seen by everyone. I feel the best thing is to work on developing your own style that is recognizable over time. Try different things until something feels right. You will one day look back and be amazed at how your style has evolved and where you started out from. Enjoy the journey :)

Rick Crane (The Paper Crane)
Do you have any awesome advice for aspiring artists? Leave it in the comments below!