'Excuse mon français', but we're feelin' a heckin' lot of wanderlust right now. We're in the middle of a classic super cold Chicago winter and all we can do is think of putting on our travel tees, packin' a duffel bag, and taking flight somewhere cool. Luckily, the selected design of our Photography challenge satiated a little bit of our travel hunger. Florent Bodart (@speakerine) turned a beautiful photo he took in Paris into a stunning, multimedia design. We talked to this amazing artist all about where he took this photo, how he created the design IRL out of paper, and more. Read on below!
.     .     .
First things first, what have you been up to lately!
Hello! My last months have been quite busy! I've been traveling through east Europe with my wife and two dogs by car. We've been living in Prague, Vienna, Berlin and now Paris. It's been an amazing adventure, but now it's over because I have a cool art project in Paris.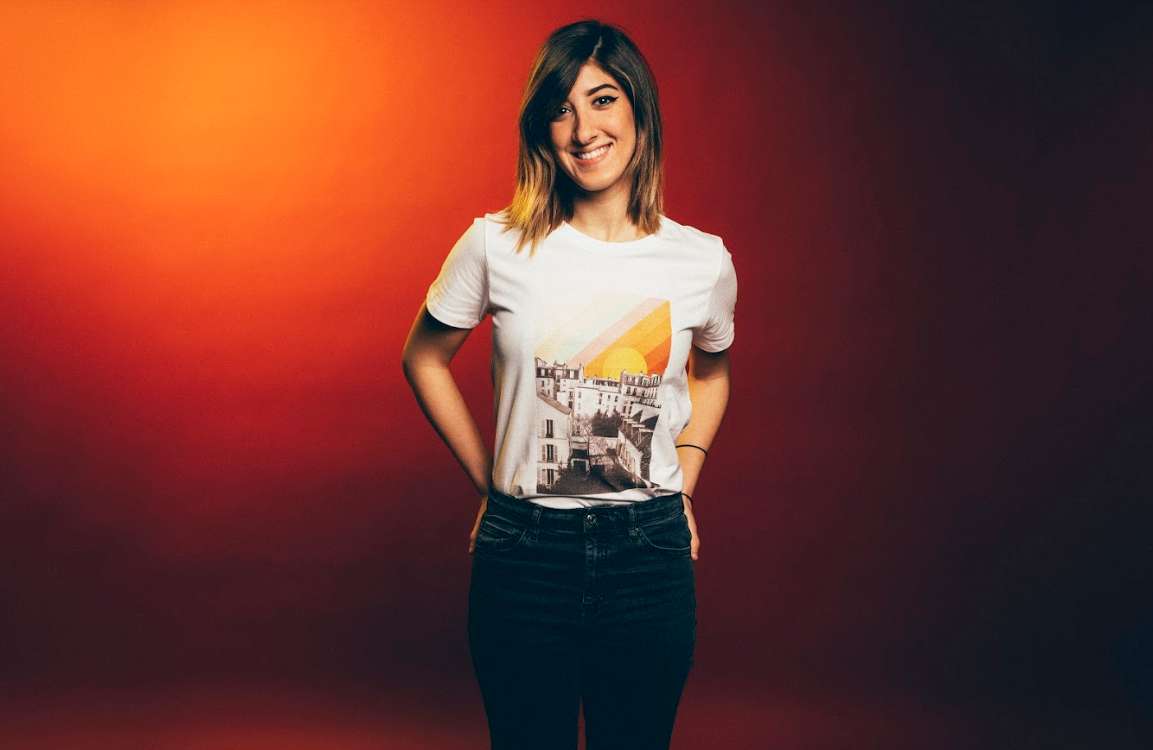 Tell us about the photo in this design! What's the story behind this photo? Where in Paris is it?
This beautiful courtyard it the view from a window of a friend of mine living in Paris in the 14th arrondissement. Each time I came to the apartment I was like, "Wow, I adore the view here!" When I saw that there was a new photo challenge on Threadless, I was in Paris so I decided to go to my friend's flat and take some photos with my camera. The weather was grey – as it often is in Paris, and that was perfect because I prefer to take photos under a cloudy sky (the lights are discreet, & smooth).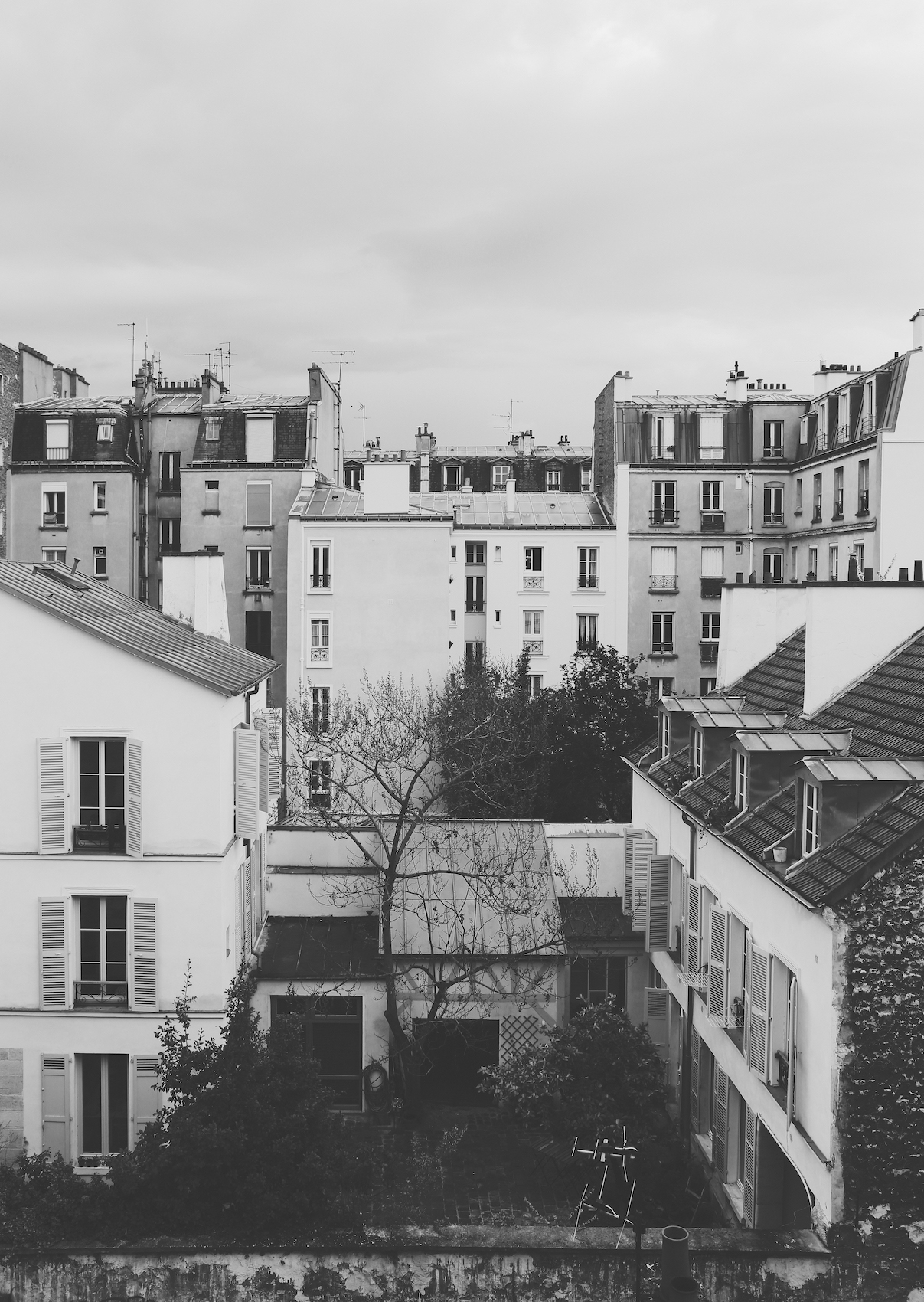 What was the process of creating this photography inspired design?
So when I had the photo I thought I could add a vintage/colorful feel. I had this idea of working with a photo of paper and then editing it on the computer to add colors. So the elements of the sky is a real collage of paper taken by my camera and then color edited in Photoshop. Then I had to merge the buildings and the paper sky.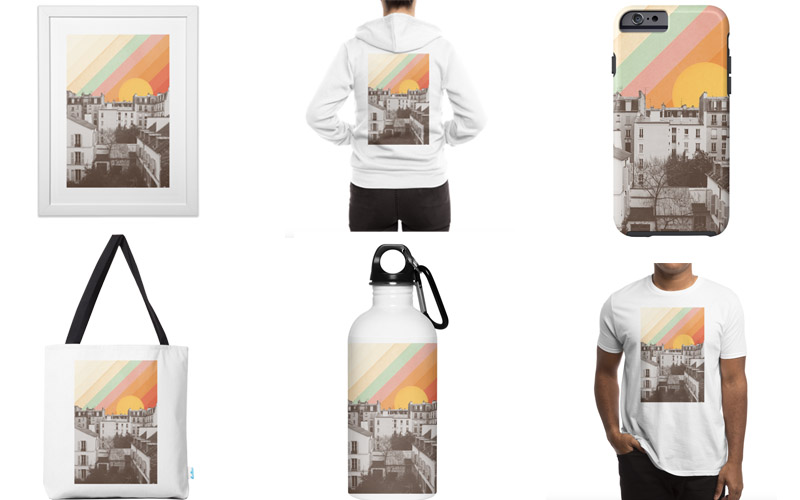 A lot of your designs have a photo-realistic element to them. What first got you interested in trying out this style combo of photorealism and art?
I visited a lot of museums and galleries during my trip to east Europe. I think I could have been influenced by collages from the dada movement ('20/'30s) I saw there (Leger/Duchamp).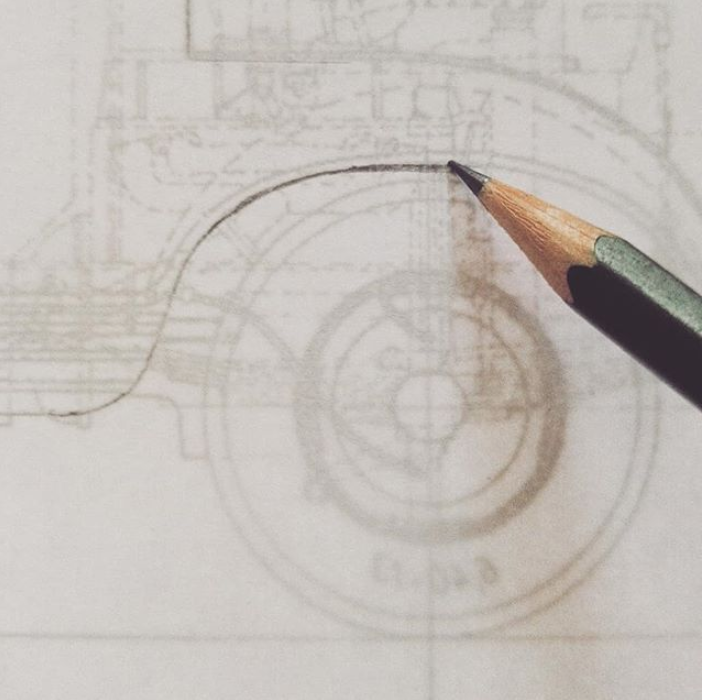 Where's your favorite place to travel?
For the moment, Berlin! It's my favorite place to live, walk, party. Exploring this city is very interesting, it has a very particular atmosphere due to history. The city is not so much the subject, because it's been devastated during the war, but more how people managed to invest the city and do it something good. I love these kind of cities; it's more about human, art, and simplicity.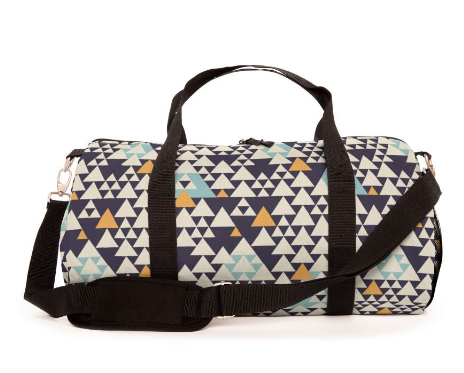 What are your tools of the trade?
I have a little suitcase with my computer, tablet + pen, favorite pencils, pens, brushes, a small watercolor kit, and three or four animal and plant engraving books that I really love to find inspiration. I also have my scanner/printer with me. So we can say I carry a lot of stuff for work!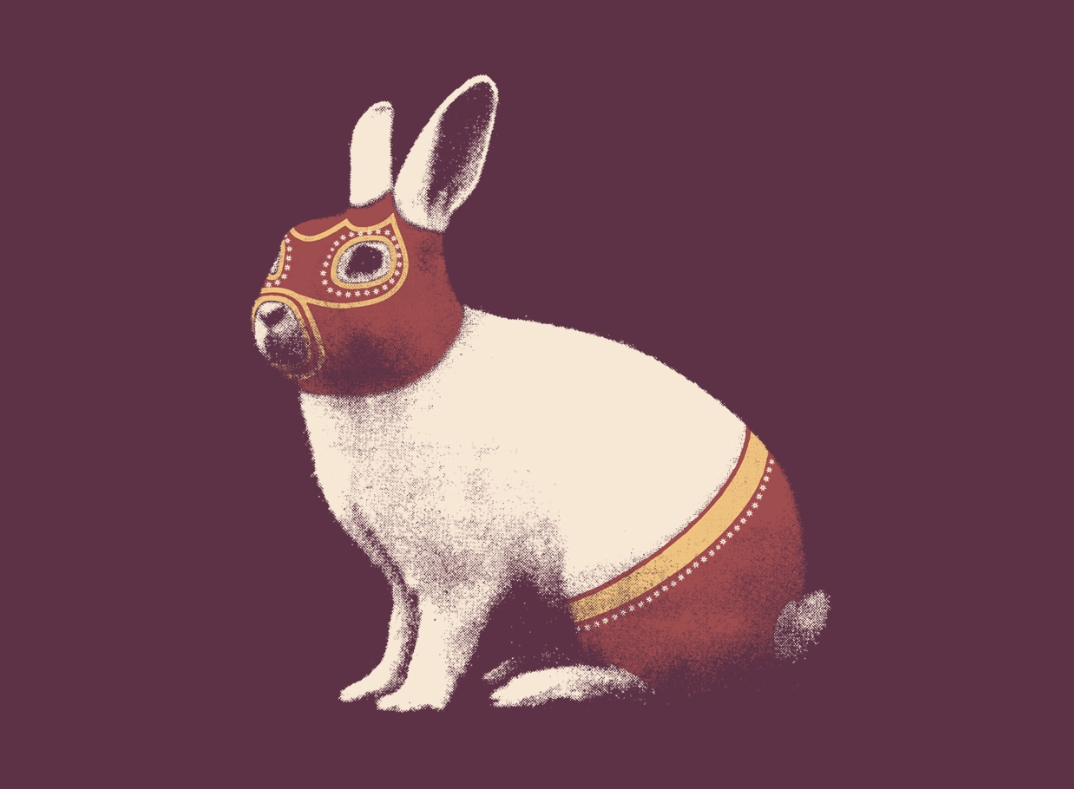 What's your creative philosophy?
Create something every day, no matter what.
Anything else you'd like to share?
Long live architecture, long live photography, and of course long live Threadless!