Some gifts are obvious. Scented candles for mom. Another horrific tie for dad. A last minute bottle of wine for aunt Cheryl because she insists on hosting every year even though everyone lives three hours away. It would literally be so much more convenient to meet at your parent's place because it's in the middle, but Cheryl's got this weird thing about preparing all the food (and gets passive aggressive if you bring anything homemade), so you just bring a bottle of wine. Obviously.
But what about those not-so-obvious someones in your life? Don't worry. With this weirdly specific Threadless gift guide, we've got you covered.
For your vaguely athletic cousin Jeremy
Uh-oh, you almost forgot he existed! You haven't seen him since, well, last Christmas, and you have no idea what he's into. Based on some frantic, last minute Instagram stalking, looks like he's still playing sports. Or maybe he's just into sweatpants and jerseys? Either way, we've got the gift for you. It's the gift that says: Sports!
For your budding historian nephew who shares unprompted and disturbing medieval facts
"Did you know ancient people bit the toes off the dead to check if they were still alive?" Wow, no, I did not, Tyler. What are you, like 7?
Yeah, he's a creepy little dude, but that's why you love him. And with this "Join or Die" tee, he'll be the cutest little leader of the third grade recess rebellion you've ever seen. Just make sure you double-check his size. Those little geniuses sure grow fast!
For your sister's new baby who came out weirdly hairy
Seems like no one wants to point it out but that cute little diaper monster is clearly half werewolf. Adorable.
For your buddy who used to be fun but is now a youth pastor and visibly winces when you swear
Crap is not a swear word, Jake. Lighten up.
For the chick who rear-ended your car but was really mature about it and now you guys follow each other on Instagram
OMG, Stacy, this is so us! Hope your insurance premiums drop soon. Thanks for being cool!
For your friend who recently started transitioning to a plastic-free lifestyle and is trying not to be a bummer about it
Yeah, we know. Plastic is everywhere. We live in a wasteful society. There's literally no escape. It's okay. Just take some deep breaths, and enjoy this delightful shirt.
An offering for the witch who lives down the hall so she'll hex your enemies for you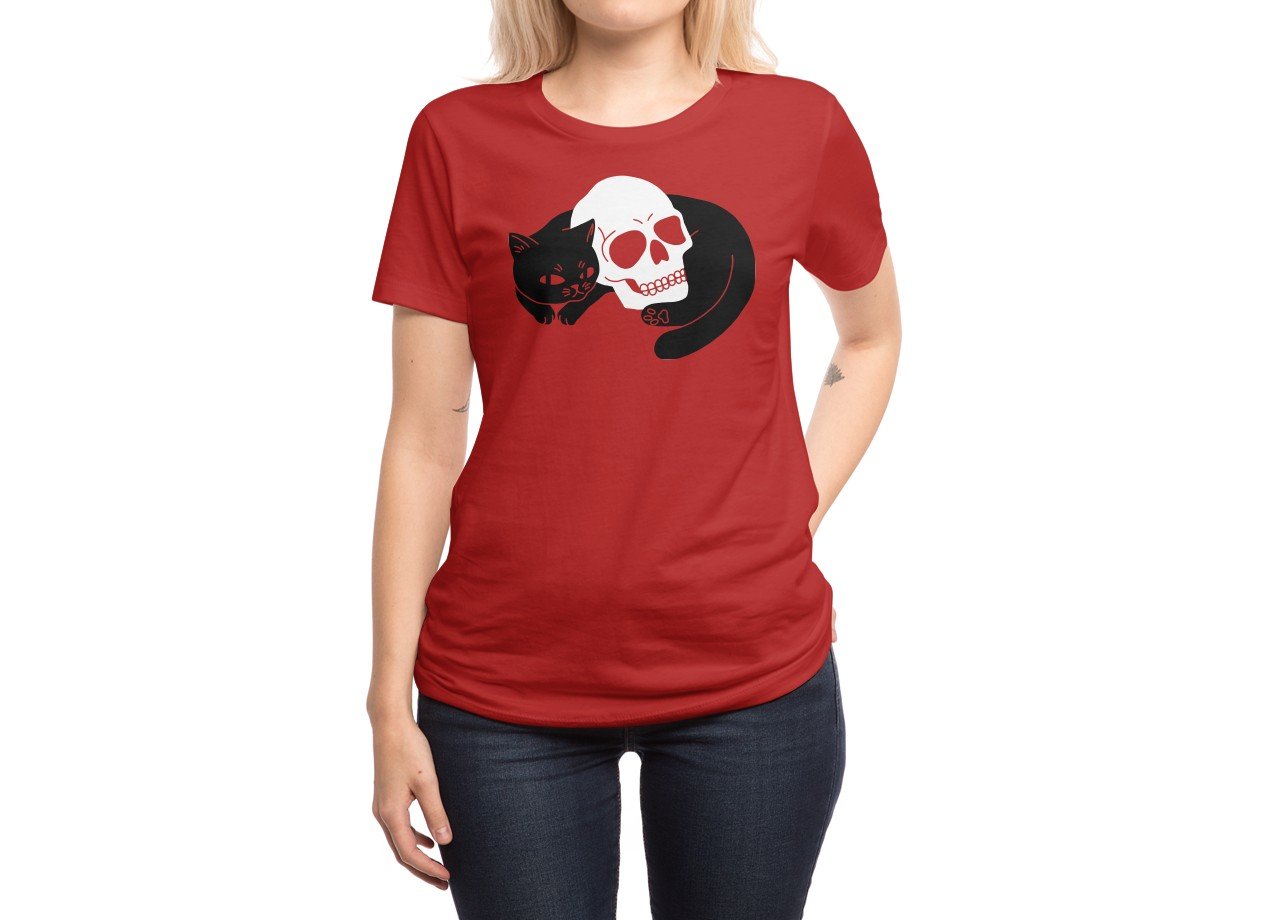 Hey, happy holidays, Jean. I saw this, and thought of you. Yeah, so if you get the chance, could you maybe curse Jeff from my office? I'm just getting sick of him coming over to say, "hi," when he's actually just there to steal paper clips. And he's not even subtle about it. Like, what do you need 87 paper clips for, Jeff? Weirdo. So annoying. Anyways, whenever is convenient for you. Thanks!
For your coworker who's gotten really into making homemade preserves—like really into it
At first it was cool because he'd bring in free jams and stuff, which is nice, but now he's started adding all these extra unnecessary flavors. Who wants habanero in marmalade? Pineapple pizza strawberry jelly? It's all the man talks about. But now, you feel obligated to get him something because you've got 13 jars of his jam in your pantry, so here ya go, bud.
A blanket gift: for the person who has everything
There's always that one person on your list who already has everything. Well, trust me, they don't have a unicorn anatomy blanket. You're welcome.
---
The holidays are stressful enough without worrying about what to gift. Whether naughty, nice, or weirdly specific, ho ho hopefully this guide helps you wrap up everyone on your list.