One of the most exciting things that can happen to an artist is when they develop their own unique style that people can point to and go, "that's classic so-and-so's art!" Camille Chew – who you might know as @LordofMasks – has done exactly that. Her witchcrafty style, magical patterns and, of course, elaborate mask designs, have a unique and beautiful look that is unmistakably hers. And it's a look we love. We talked to Camille about her witchcrafty crafts, what her witch's familiar would be, and about her Artist Shop. Check out the interview below!
.     .     .
Tell us a little bit about yourself! What do you do for a living? Where do you dwell? Where's your happy place to chill?
I'm a freelance illustrator and printmaker from Ithaca, NY, and graduate of Alfred University. My work often explores themes of mythology, fantasy, and the occult. My happy place to chill is the loft space in our home studio – where I can listen to music while working on projects and draw on the computer.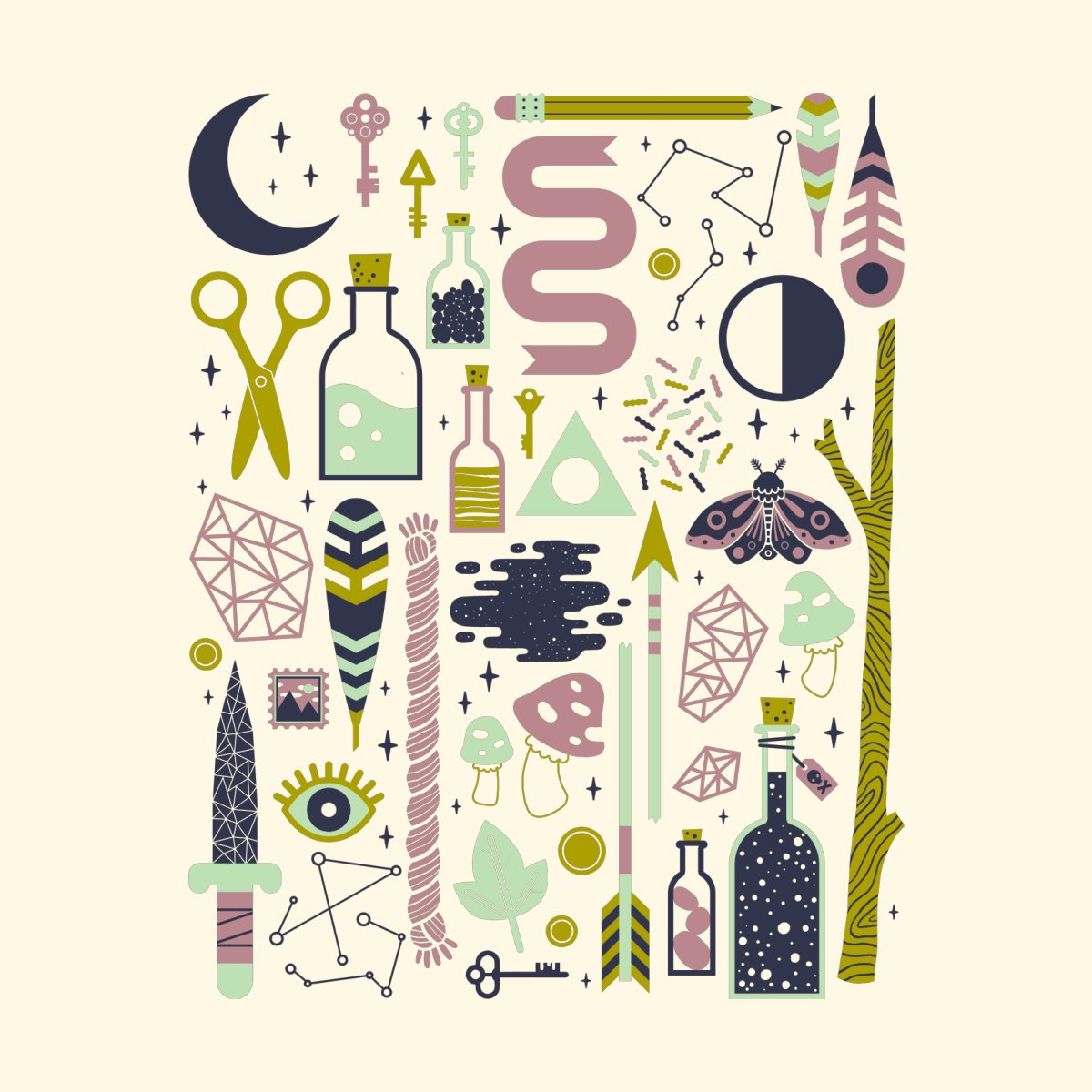 Your patterns are amazing – how do you go about planning out what imagery you're going to include in a pattern?
Planning for a pattern is pretty much the same process that I use when planning any illustration. I start by choosing a theme or title for the piece and brainstorming a list of all the elements I want to include. Next I draw a quick thumbnail sketch and come up with a color palette. As I'm working on a pattern I'll often come up with more ideas of things I want to include.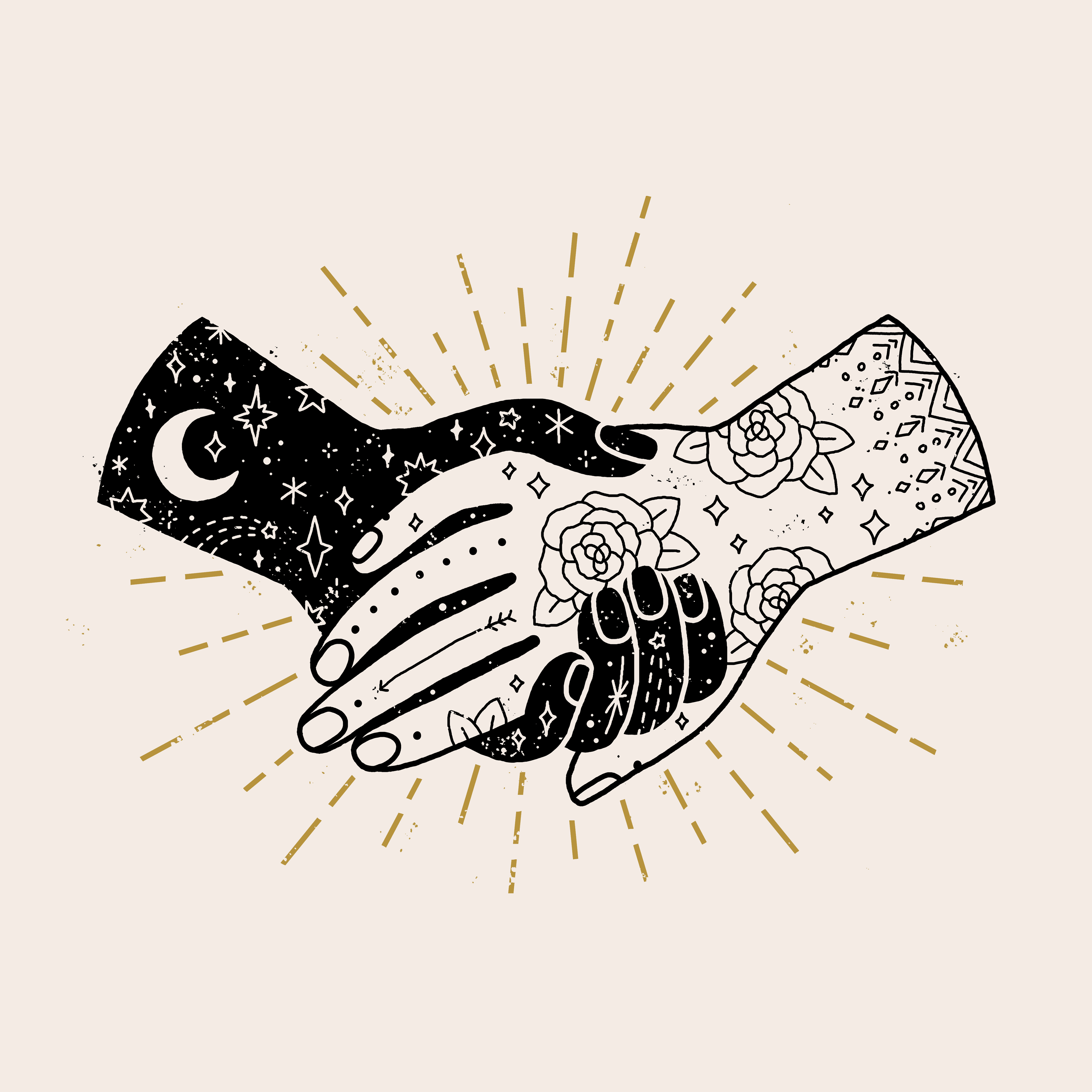 What first got you interested in mythology, magic, and dark art?
Growing up I always had an interest in fairytales and fantasy, so it makes sense that these magical themes have shown up in my work. My Witch Series illustrating modern-day witches practicing their magic was one of the first of my projects that delved into the occult. It was the catalyst for a lot of the motifs I use in my work now.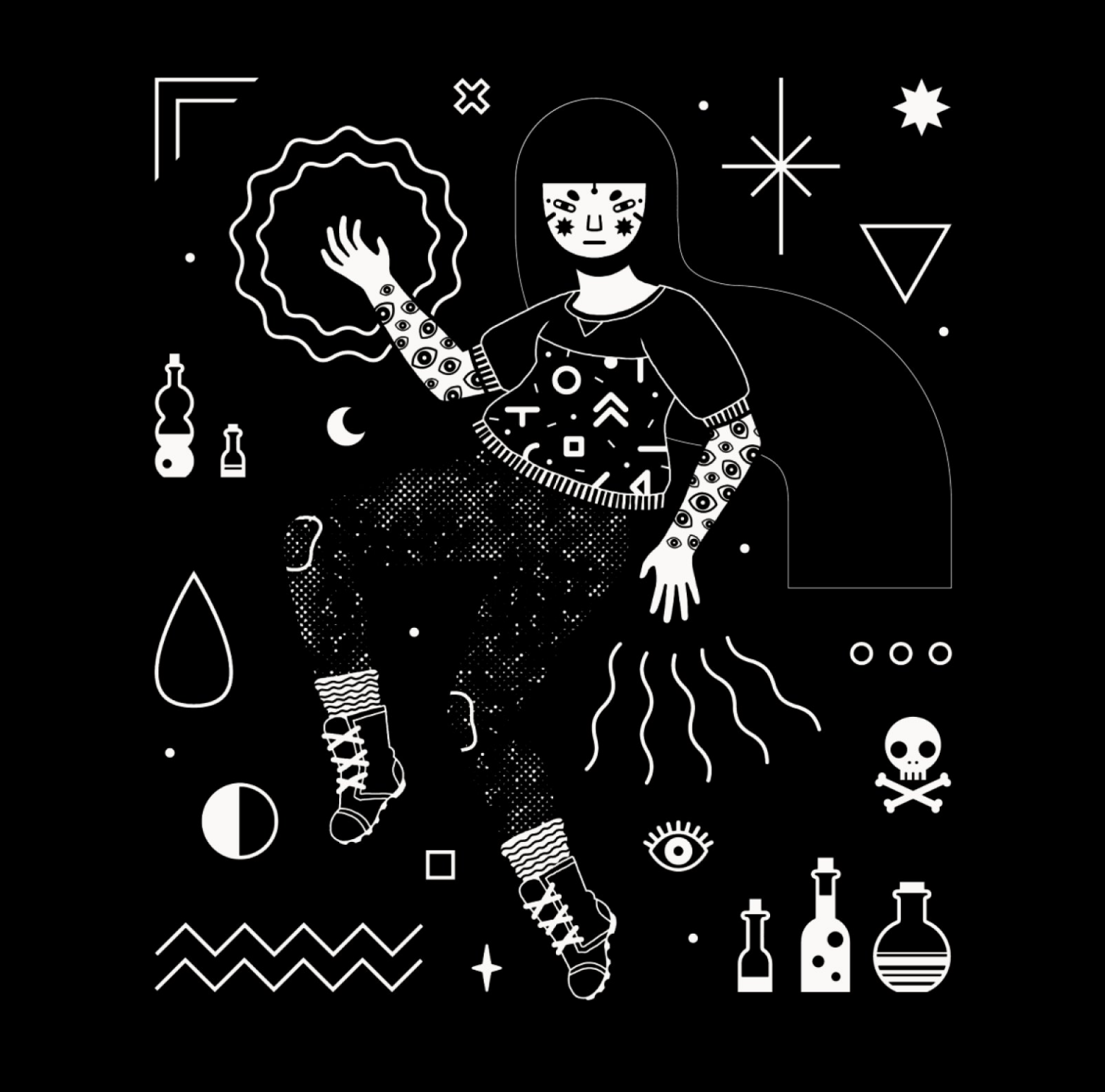 If you could pick one symbol or aspect of all things witchy and mythological, what would it be?
The aspect I'm most drawn to within the occult is the archetype of the witch. She is a powerful character who embodies creativity and skill. Witches are often thought of as evil old crones, but I prefer to depict them as symbols of feminine power and independence.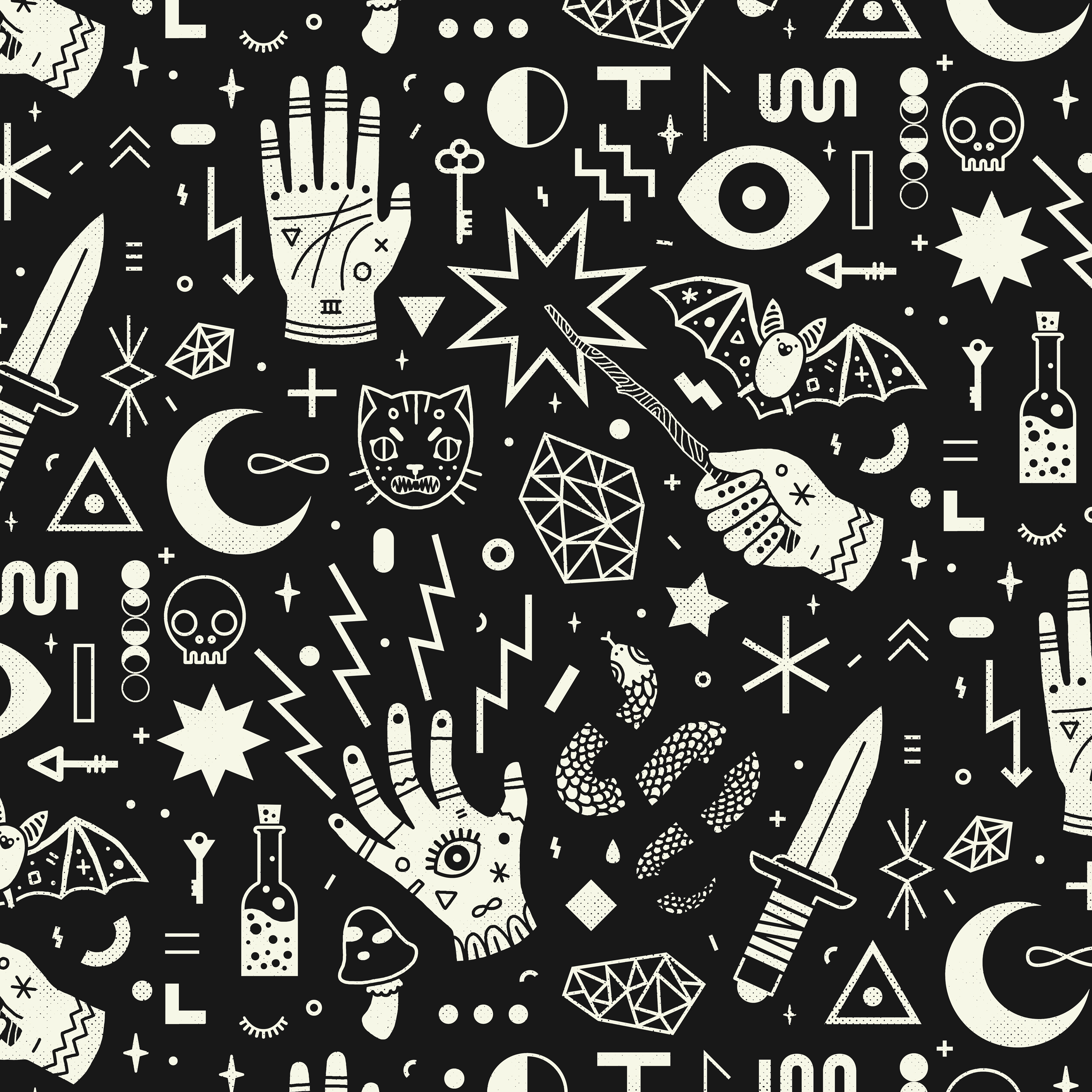 In line with your name "LordofMasks," you also make some beautiful masks! What got you into mask-making?
During my junior year of college I was drawing lots of characters who had mask-like faces. In one of my printmaking classes we had an assignment to make three-dimensional printed multiples, so I made a series of little paper masks. Since then I've continued to make masks, each time they've gotten more and more elaborate.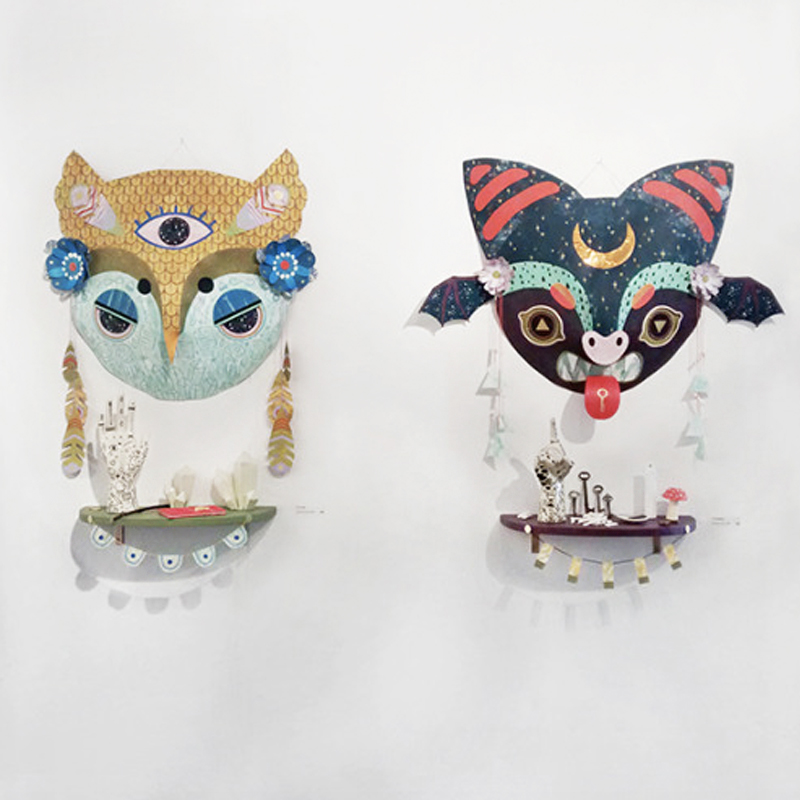 What materials do you use?
Most of my illustrations and designs are drawn digitally using Photoshop CS6 and a Wacom Bamboo tablet. My masks are made out of monoprints and paper.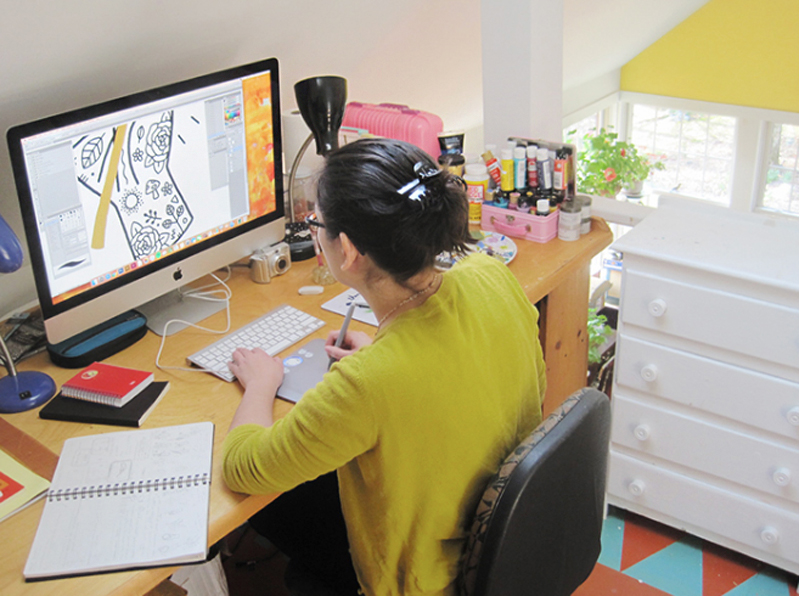 I make prints using several different traditional printmaking techniques; recently I learned a new lithographic process that I've really been enjoying. I also make jewelry out of wood and acrylic, and occasionally work in ceramics. Being able to translate my imagery into lots of different mediums helps to keep things interesting!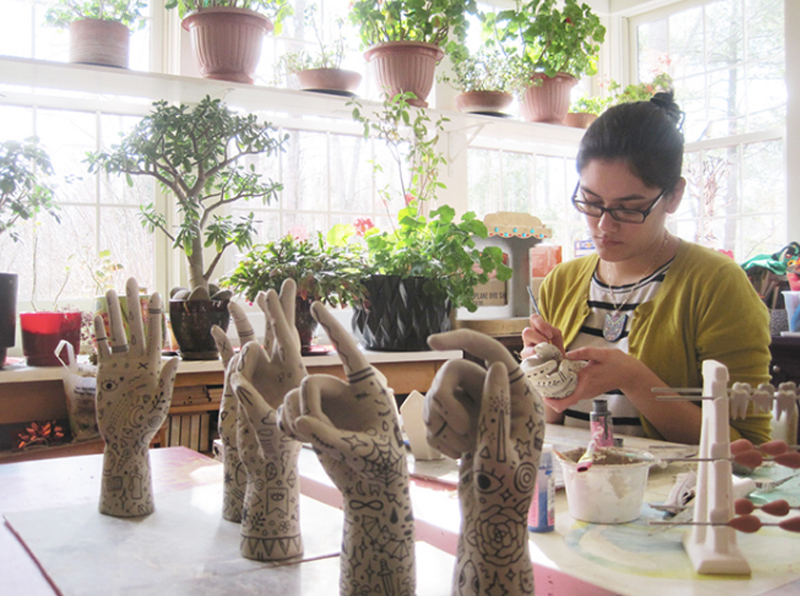 What do all of your masks mean?
My masks are all characters from a personal mythology/folklore that I've been building with my work. Some are witches' familiars, many are different deity characters. The most recent series of masks are all animal-headed goddesses which were all displayed with accompanying shrines.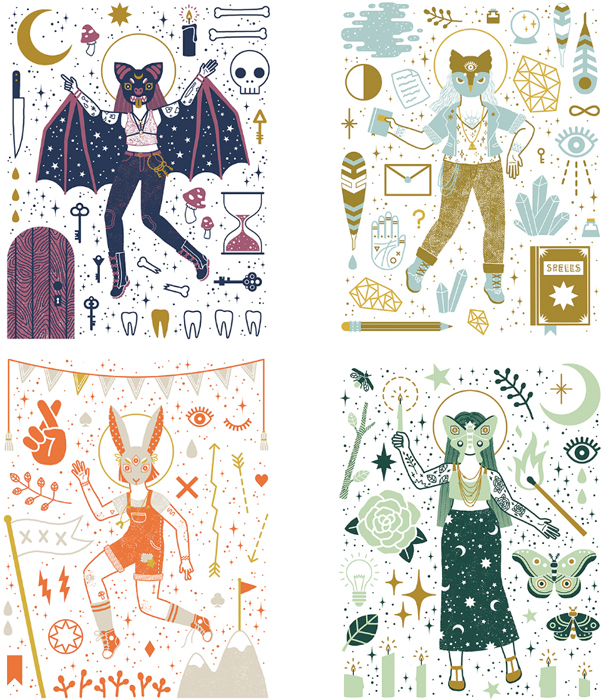 What would be YOUR Witch's familiar?
A tarsier! They're weird little primates that have huge eyes and long spidery hands. I love them because they look like cute, but also terrifying, gremlin creatures. I think a tarsier would make an excellent magical assistant.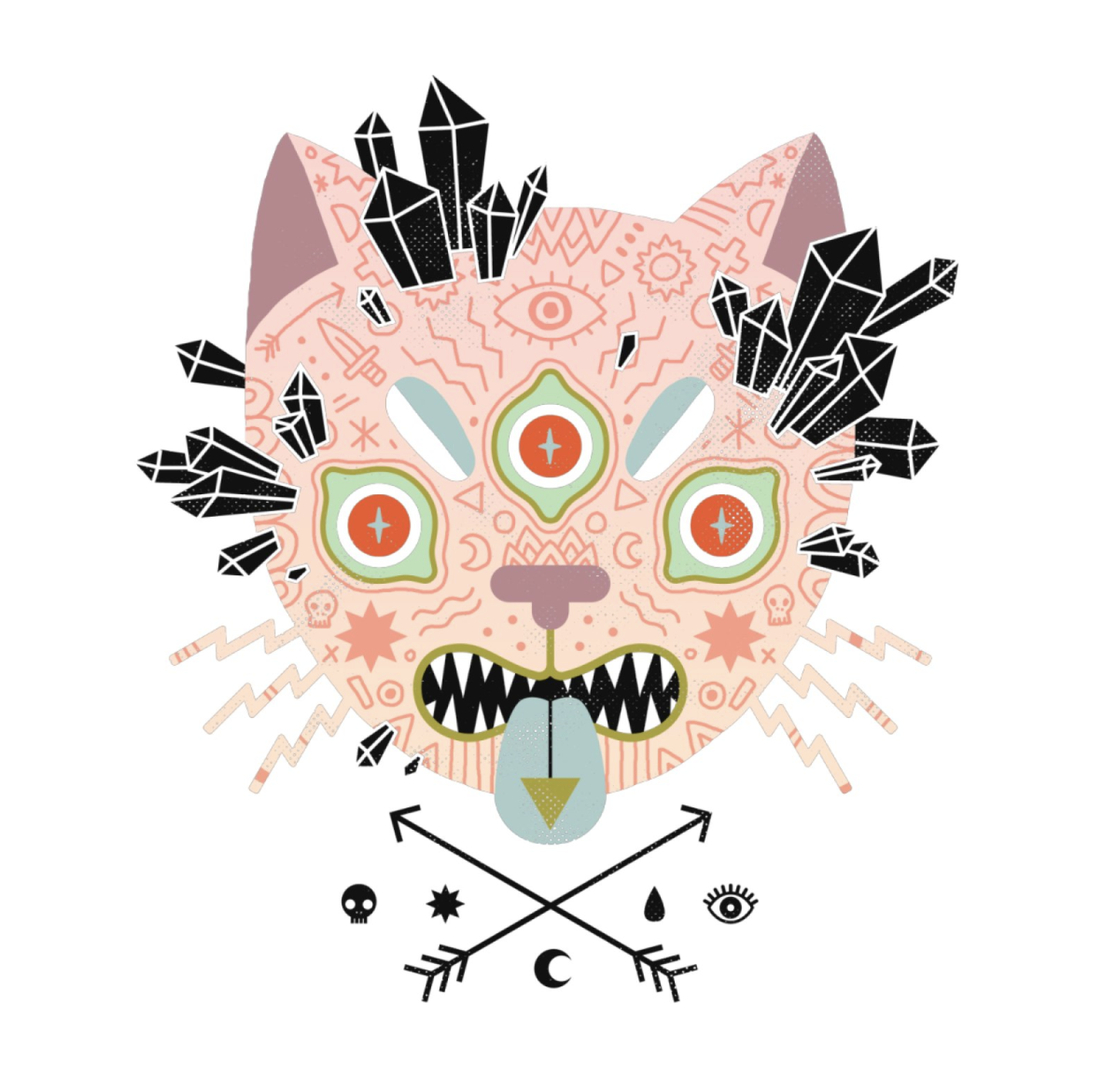 What made you want to set up an Artist Shop!
I've been involved with Threadless for a few years now and I loved having the opportunity to create my own customized storefront. It's a great place to feature a curated collection of my designs.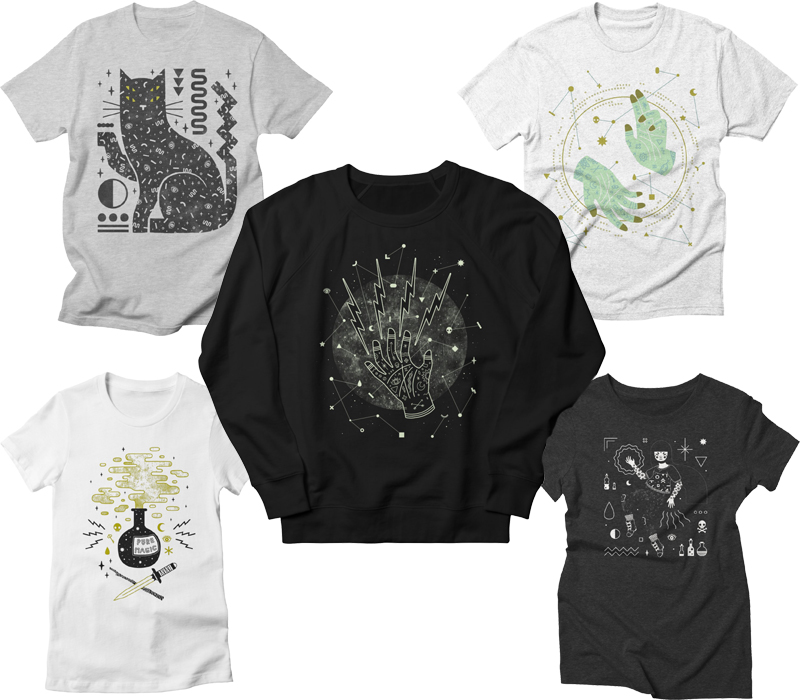 What do you do when you're feeling creatively blocked, or you're seeking inspiration?
As I'm working I often come up with new ideas for illustrations; I keep a list of these ideas so I always have potential projects to work on. Whenever I've finished one project and need a new idea, I can look at this list and easily find another that I'm excited to start on. I also keep a few inspiration blogs where I collect photos, fashion, and illustrated images.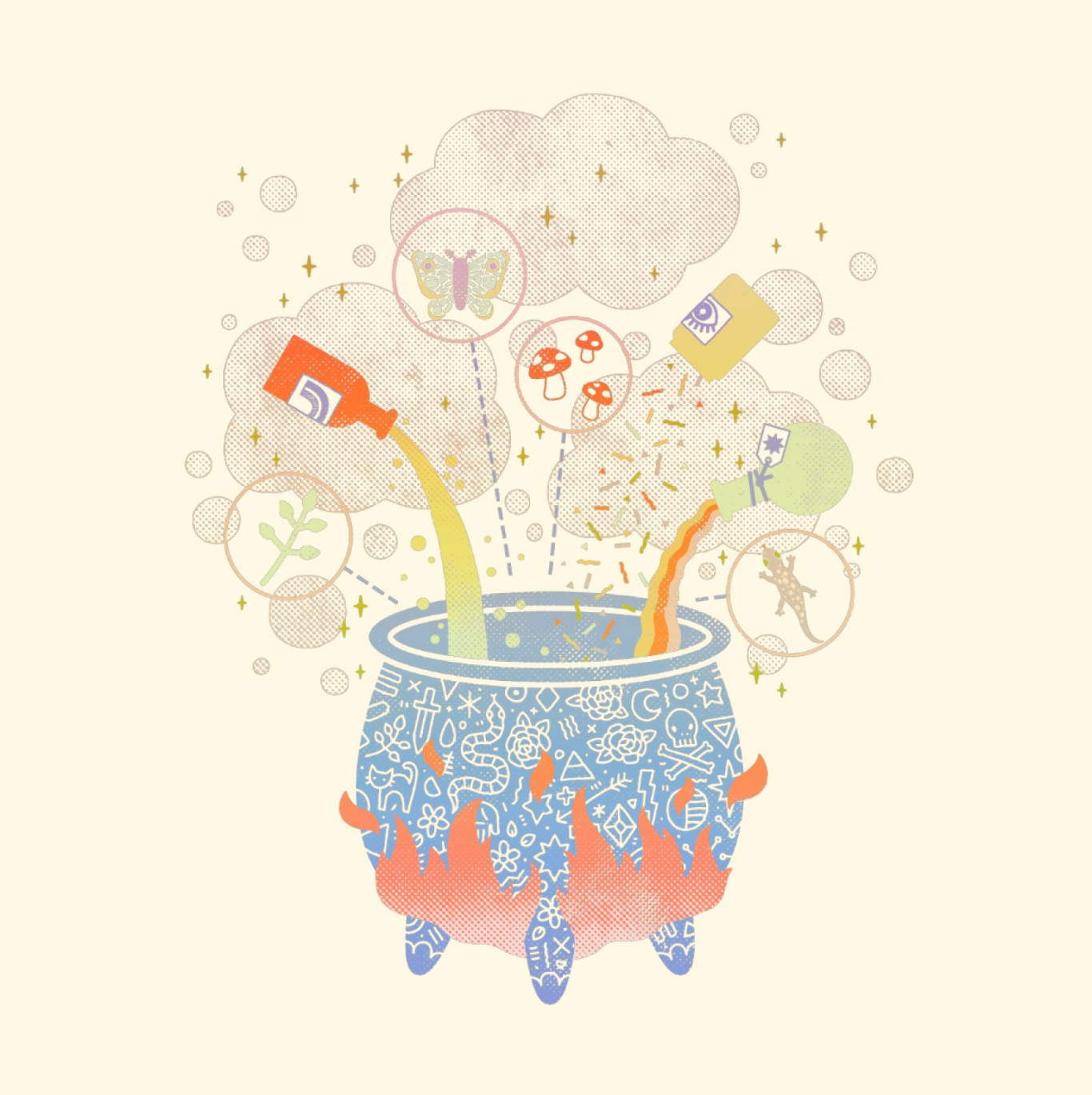 When I get creatively blocked and nothing is turning out right, I'll usually give myself a little break. Then when I come back to it, I'll force myself to keep working until I'm further along in the piece. Starting a new project is always the most difficult part for me, so once I push past that stage I always feel much more creative and enthusiastic about working on a piece.
What's the most important part of creating art to you?
The process of making; spending time drawing and being able to translate my
ideas onto paper, or more often, a computer screen, and then the satisfaction and sense of accomplishment upon seeing the finished work that I've created are the most important parts to me. I also love being able to share my work with others and when they enjoy it as much as I enjoyed making it.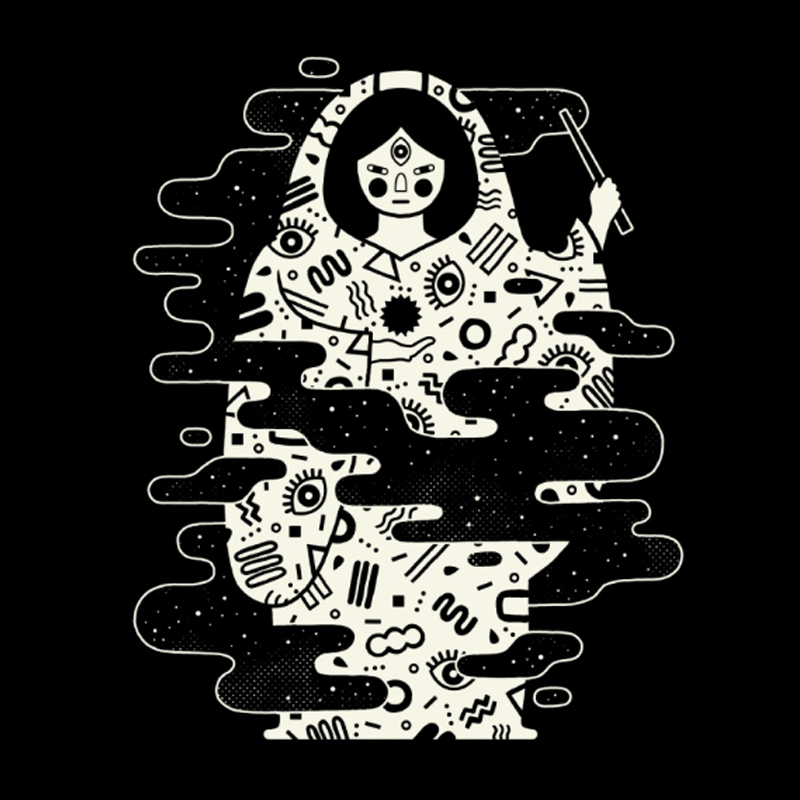 Anything else you'd like to share!
Just a thank you to Threadless for being such a great platform for artists. I started wearing Threadless tees way back in middle school, so it's been wonderful to have some of my own designs printed and to become part of the Threadless community.
Open your own artist shop now!
Featured image is "Moonlight Magic".