Ahhh yes, the nostalgia of childhood: kickball at recess, sleepovers, trading the ouija board for summoning demons with friends, the list goes on. Australian artist Steven Rhodes (@blue sparrow) has made an art out of capturing childhood nostalgia straight outta the twentieth century and adding his own twist. And we're a little obsessed with his hilariously dark "Let's Summon Demons" design, which turns memories of getting exercise in gym class into getting Johnny exorcised.
We talked to Steven about this design, related activities such as "Let's Sacrifice Toby" and "Sally Needs an Exorcist", and about the best cheesy pulp fiction titles he's ever come across. Check out the interview below!
. . .
Between the awesome retro designs in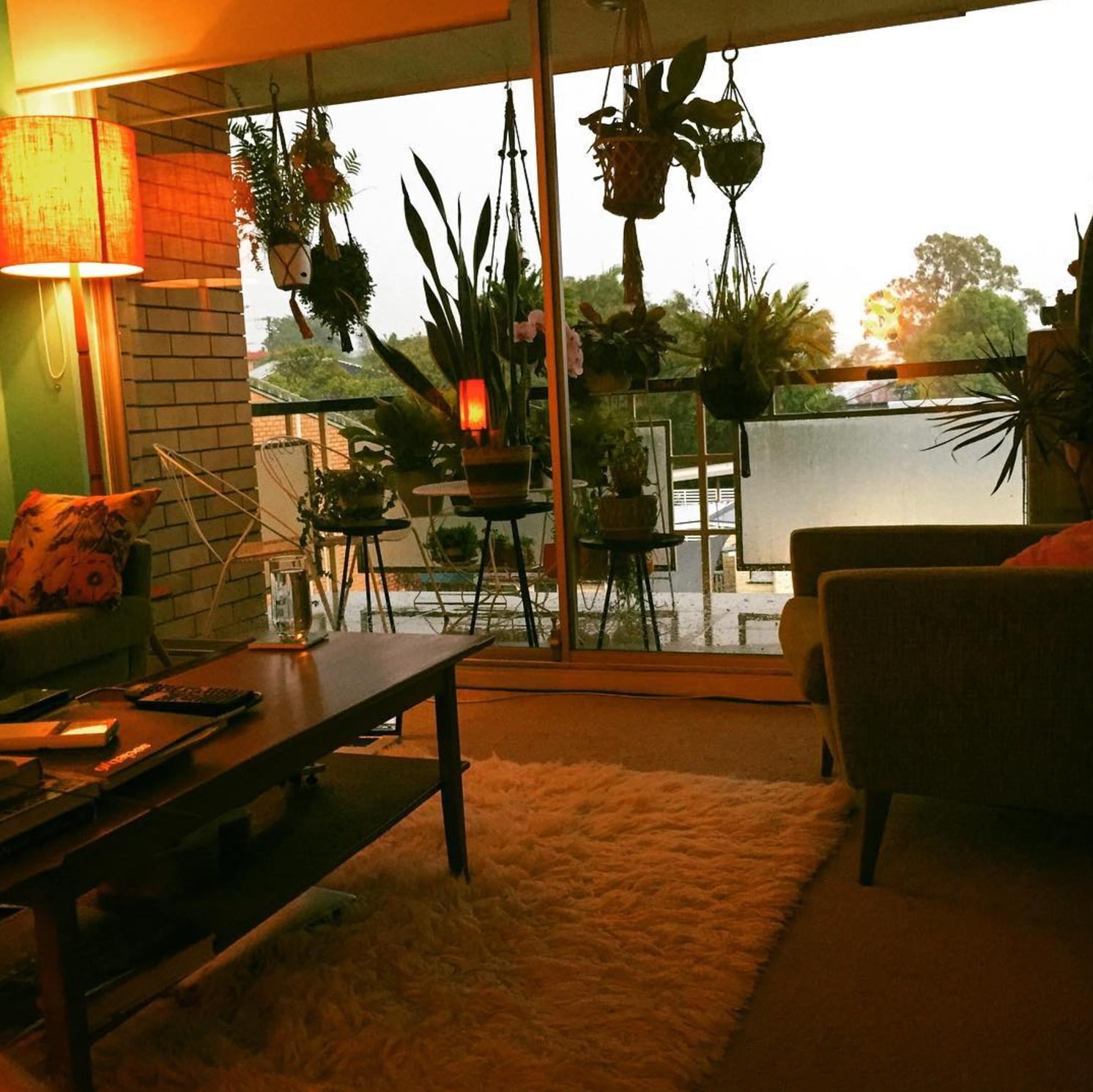 your Artist Shop and the pictures of your mid-century home decor on Instagram, you seem to be all about that mid-century look! What attracts you to this style?
Yeah my girlfriend and I are pretty obsessed with mid-century modernism. We spend most of our weekends at antique stores hunting down cool furniture and pieces for our apartment. The architecture, furniture, graphic design, music; everything from that movement is so stylish and has all these great subcultures – eg atomic, space-age, desert modernism (1950's Palm Springs), tiki culture etc.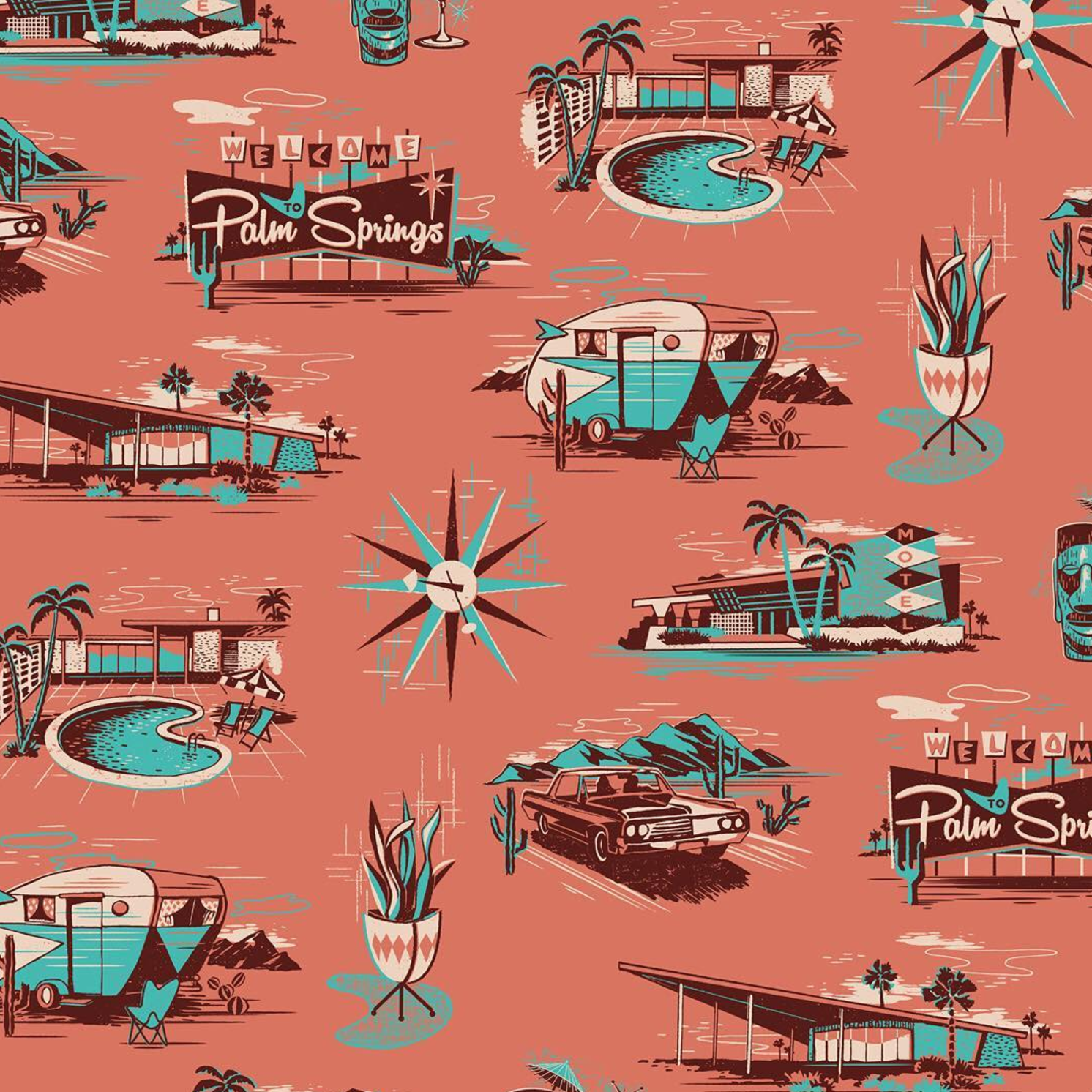 Tell me everything about your "Let's Summon Demons" design. What inspired it?
I've been really inspired by '70s-era graphics and design lately. There's something about all those curved borders and retro fonts that speak to me nostalgically, so I've been incorporating that into lots of my designs. I just think the idea of these innocent storytime kids playing with satanic rituals just made me laugh and I knew I had to draw it.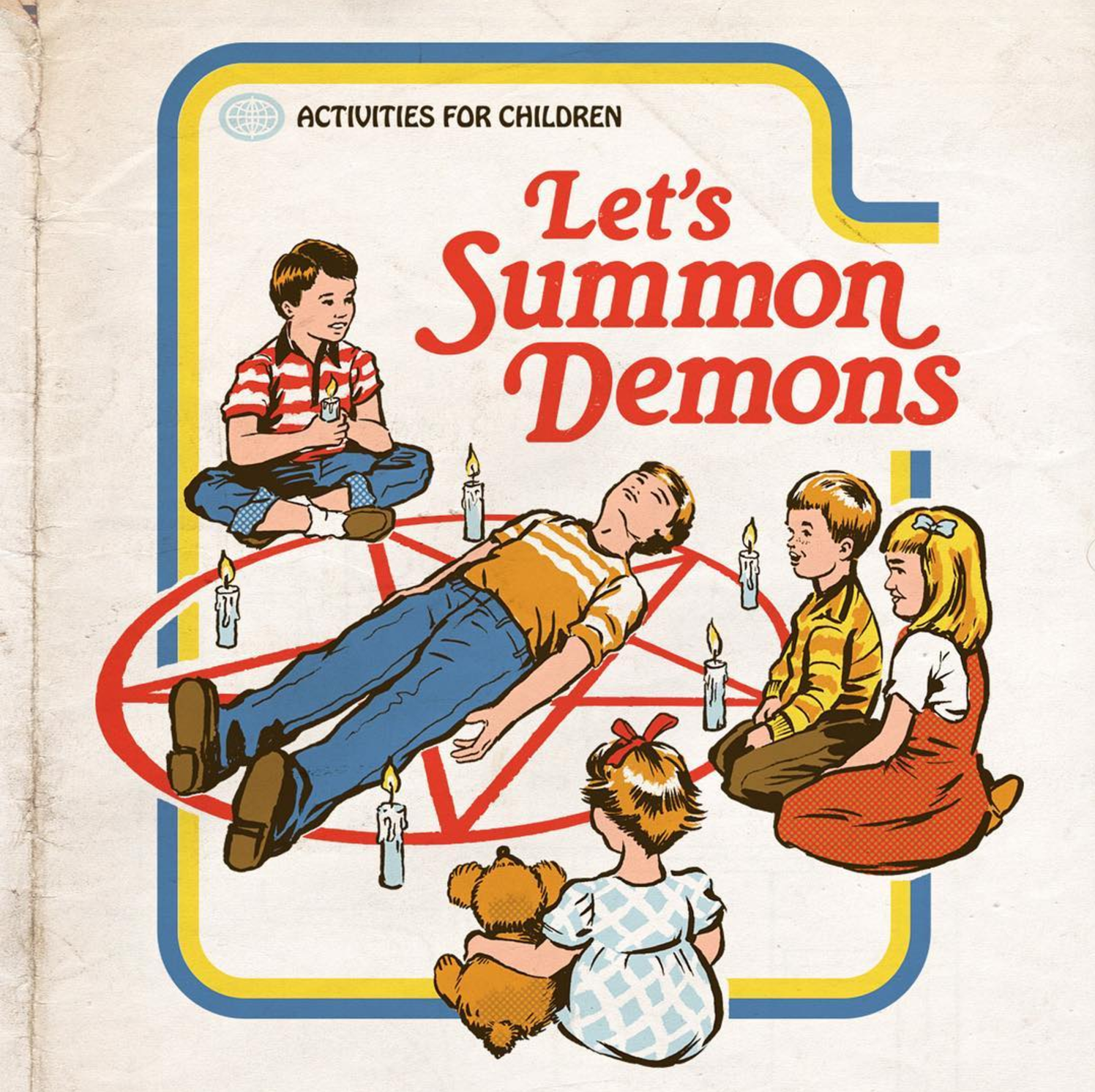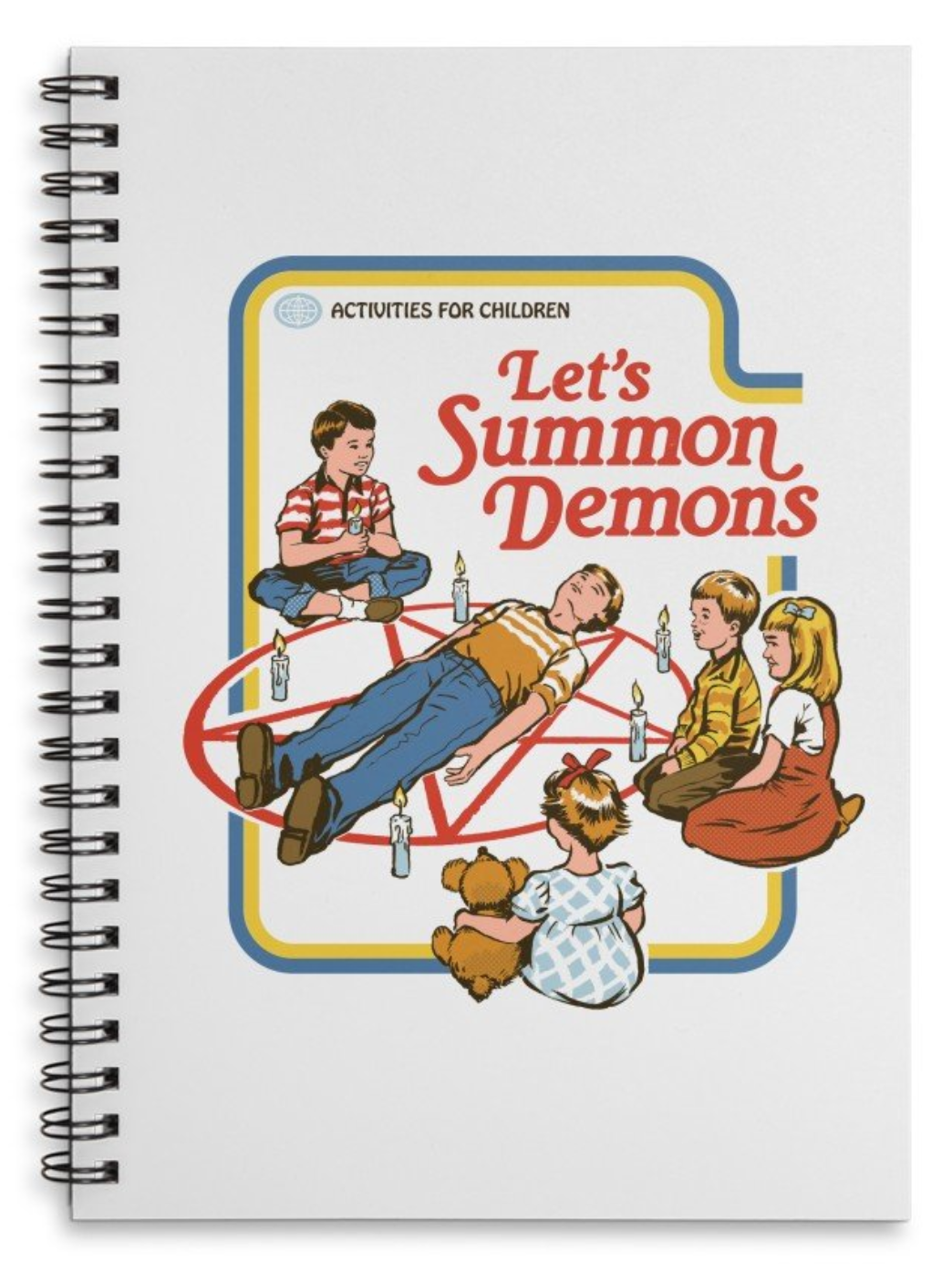 If this design was part of a larger "Activities for Children" book, what would be some of the other occult-y, darkly comedic activities in it?
I've actually been thinking about creating a wider series with this idea. Some working titles are: "Sally needs an Exorcist", "Cooking for Cannibals", "Pyrokinesis for Beginners", and "Let's Sacrifice Toby".
Do you think they successfully summon a demon? What happens next?
Well in the storybook world of this illustration, I'm assuming they would summon Beelzebub himself and go around the neighborhood performing feats of unimaginable horror – all while skipping and holding hands.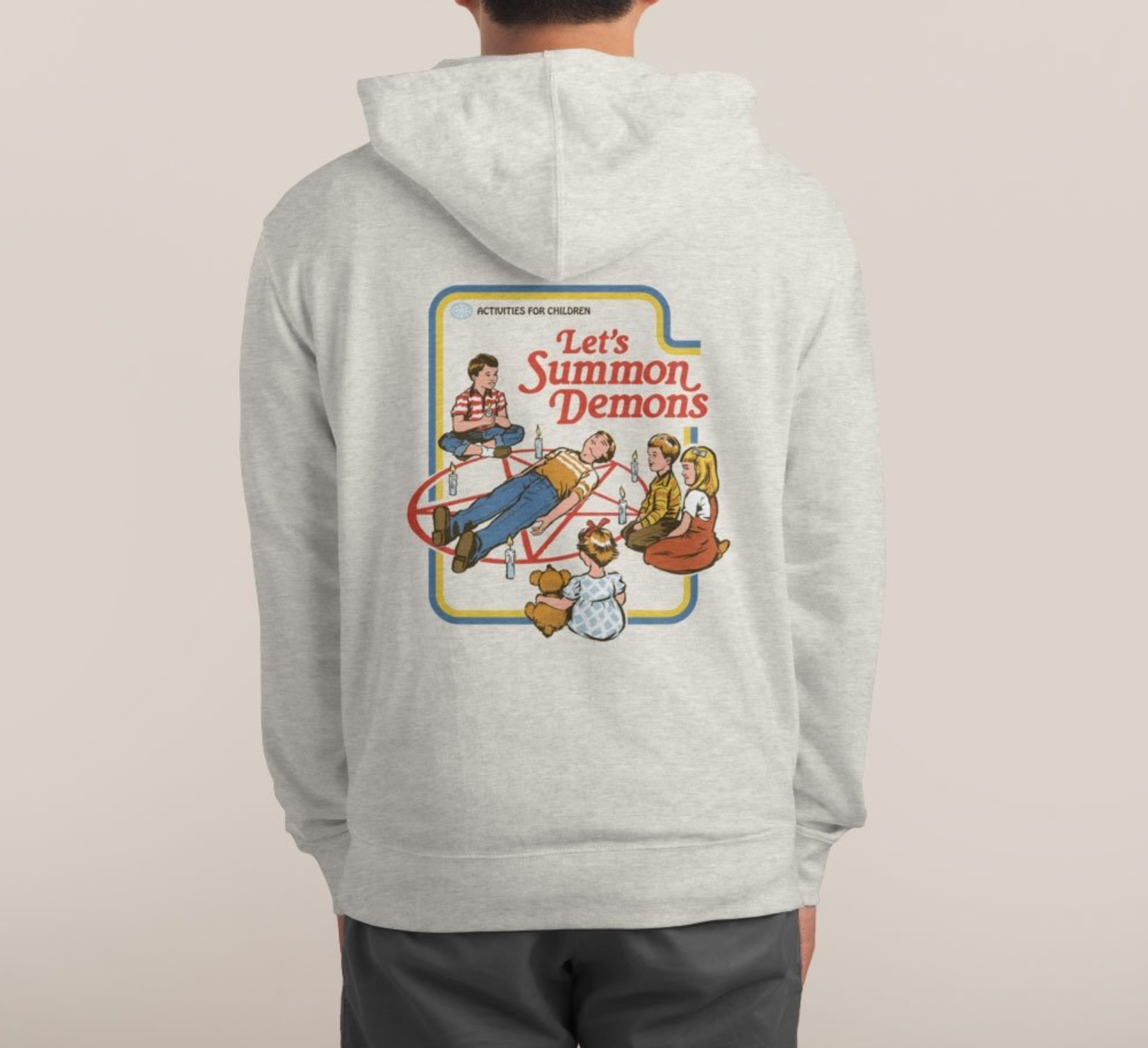 I like how these kids didn't go for a ouija board, they went next-level. Did you ever use a ouija board as a kid? (And did it work?)
I never did but I remember my mum regularly setting up a ouija board after a few wines on a Friday night. She claims to have had some conversations with (mostly) friendly spirits. We asked her to get them to predict our high school results but they were never accurate :/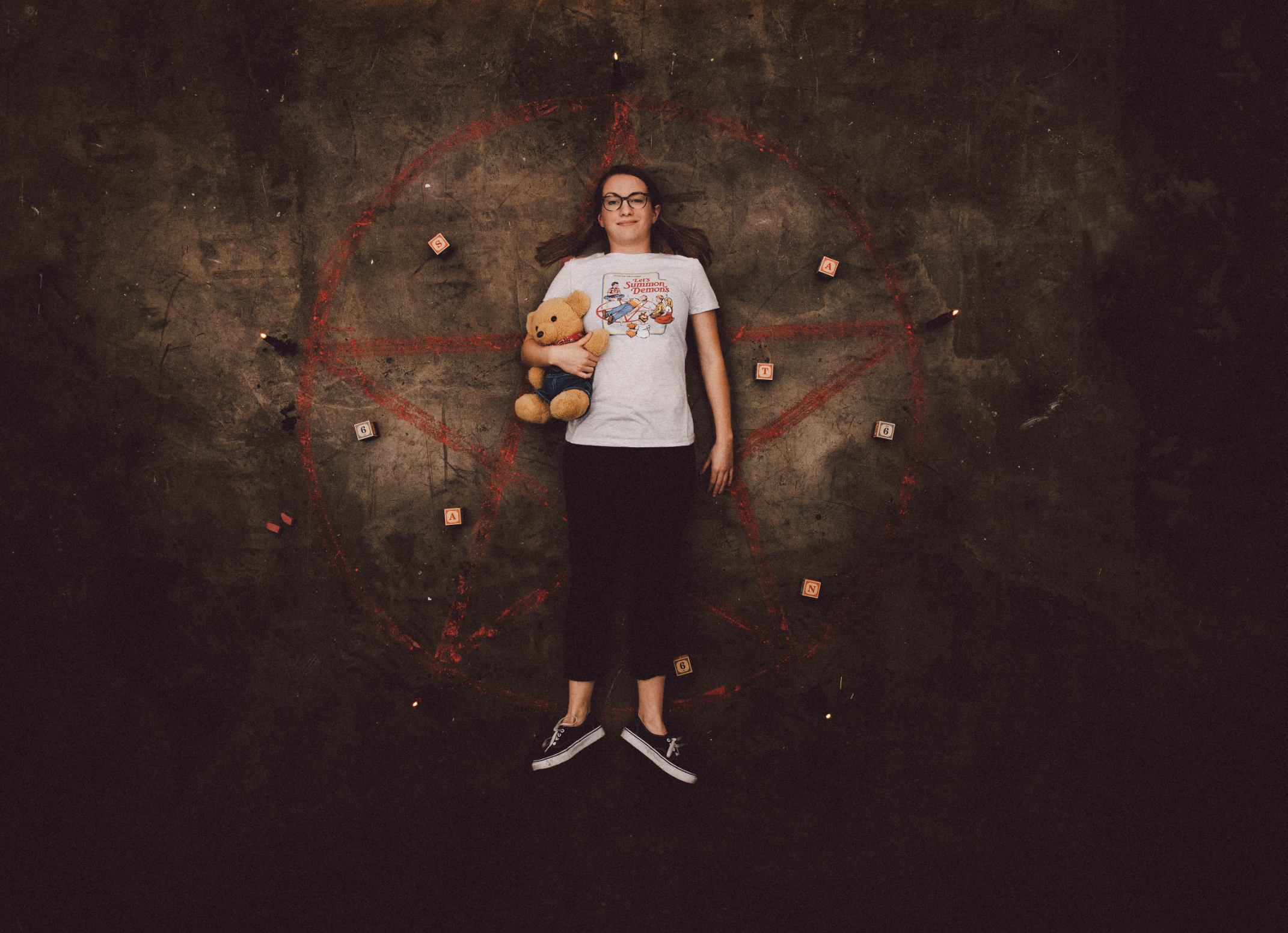 What's your process?
I start off with the idea, which usually comes to me fairly organically. Then I do some really quick thumbnail sketches to figure out the best layout and balance. Then I hunt down some good reference pics, fonts and colours for the mood or the era I want the illustration to feel like. Then it's a matter of sketching up the design, inking up the drawing and scanning. I clean up the scan a little and do all my final colouring digitally in Photoshop.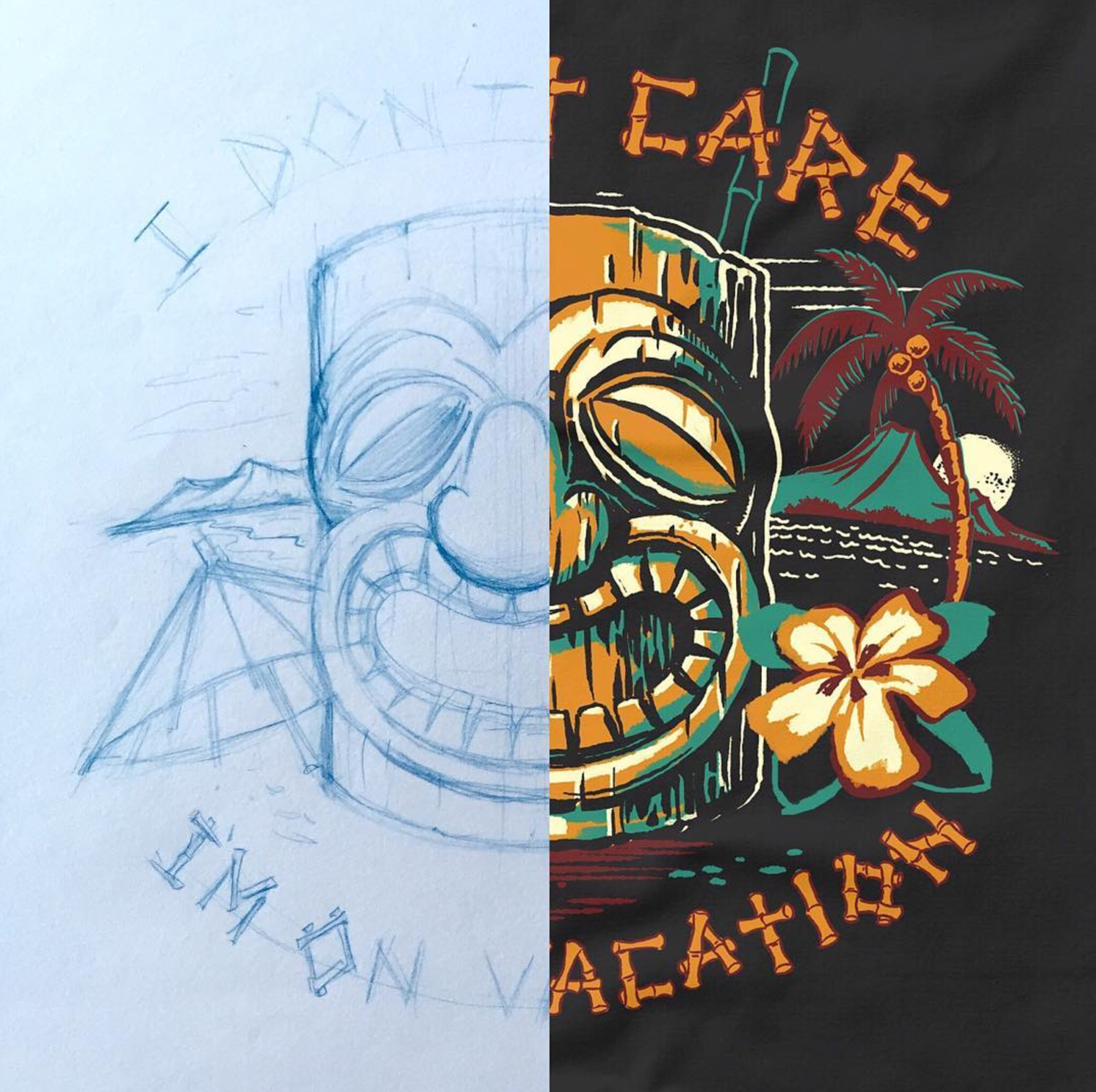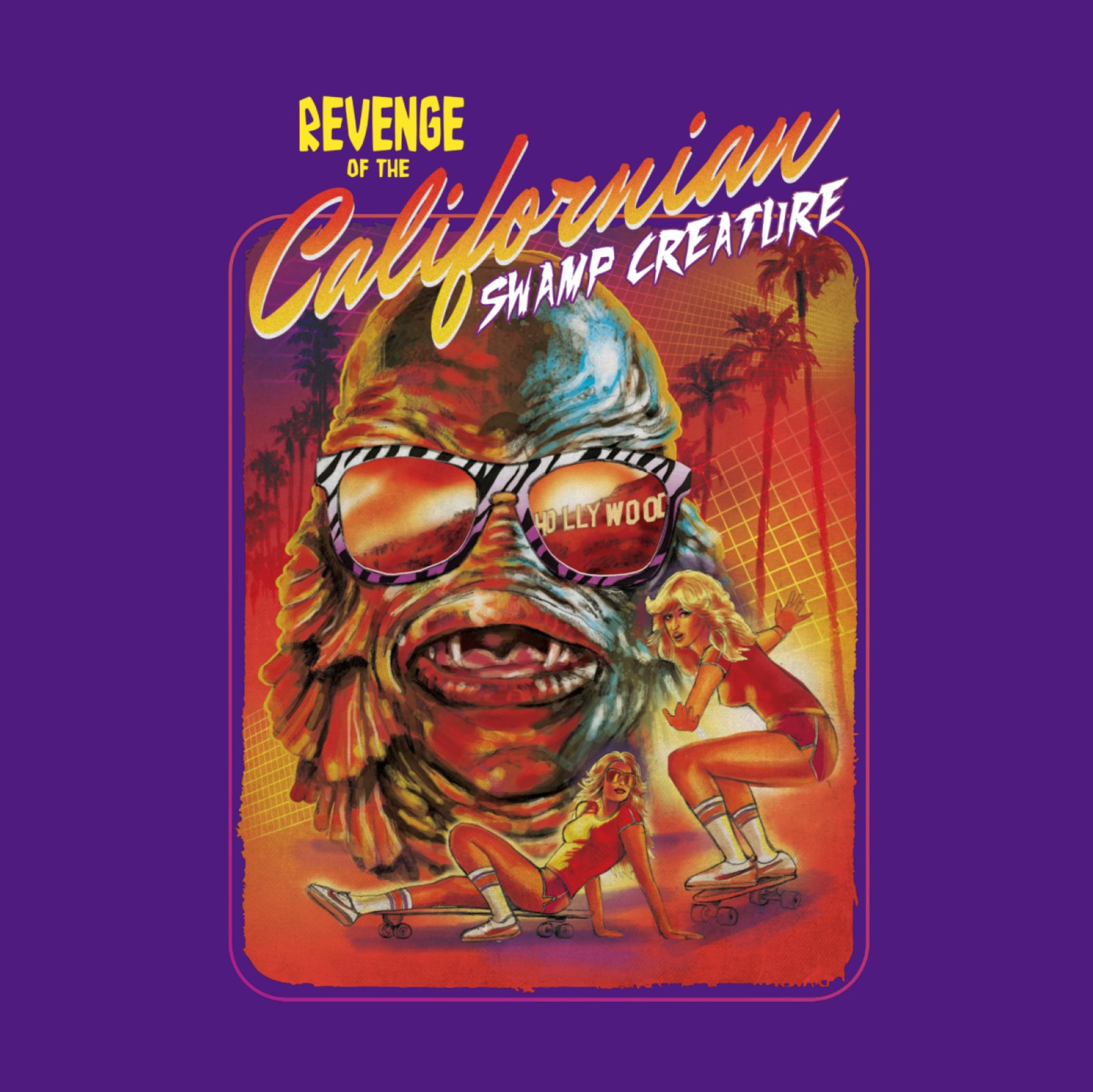 When you need to get some retro inspiration, what are some books, movies, or shows that get you in the zone?
Well, Stranger Things is obviously pretty great for that early '80s vibe. Freaks and Geeks is another awesome show set in that era. Really cool clothes and aesthetics. The BMX movie Rad is pure cheesy '80s with the best BMX-based prom dance scene ever made.
I also love the feel of classic horror movies like Halloween, A Nightmare on Elm Street and The Thing and modern homages like It Follows.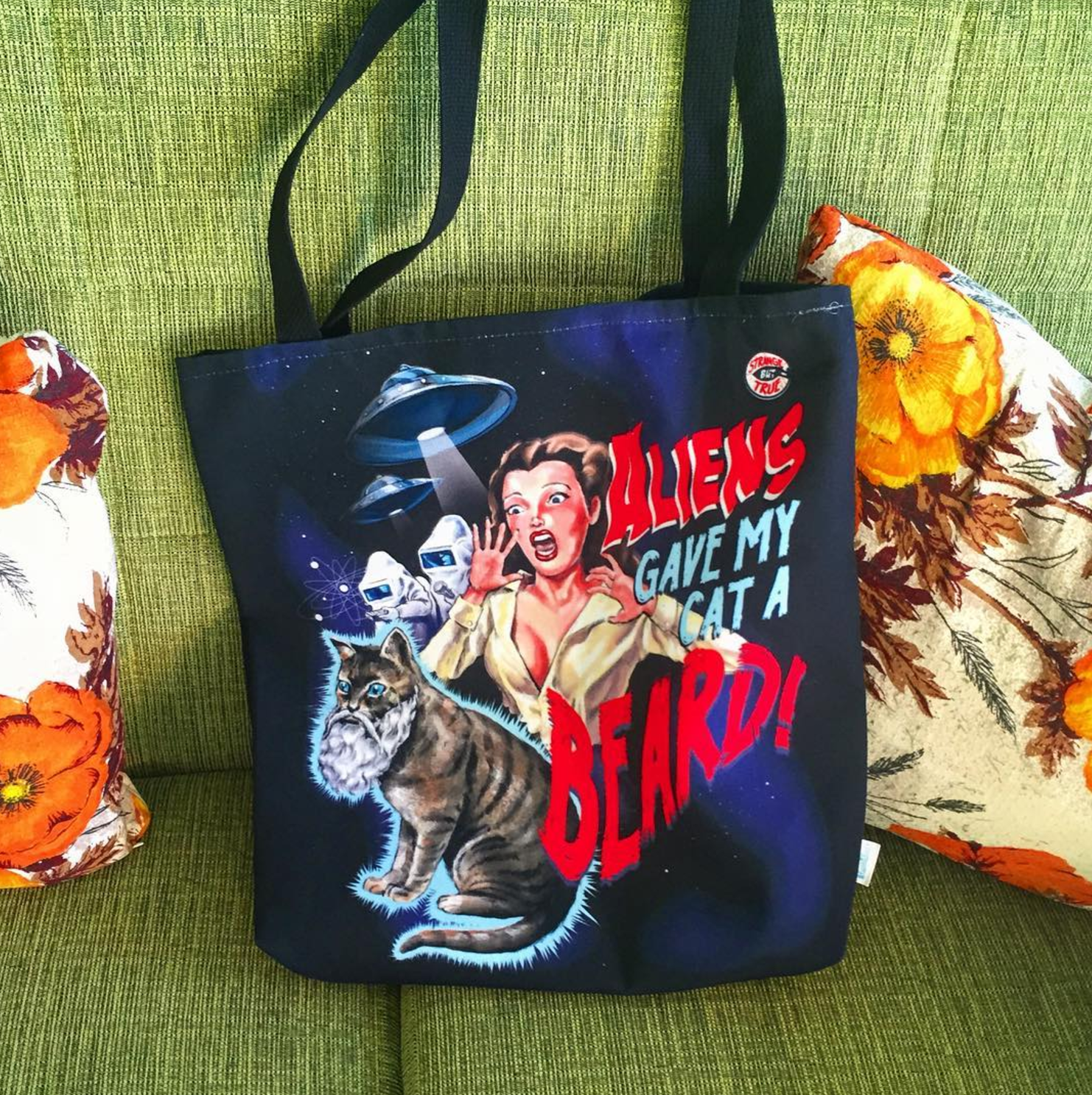 Finally, what's the best pulp horror or pulp fiction book or movie title you've ever come across?
Pulp novels have the best titles cause the covers were the only marketing they had. For pure shock value it would have to be Satan was a Lesbian. I'm also pretty partial to the movies Hobo with a Shotgun and I Spit on Your Grave.
Shop the design now!