As a Chicago-based company with a very real Back to the Future obsession, I can see how we might seem a little biased.
But you don't need to be McFly fanboy/girl – or even a Cubs fan – to appreciate the irony of Back to the Future Part II predicting the Cubs would rock in 2015.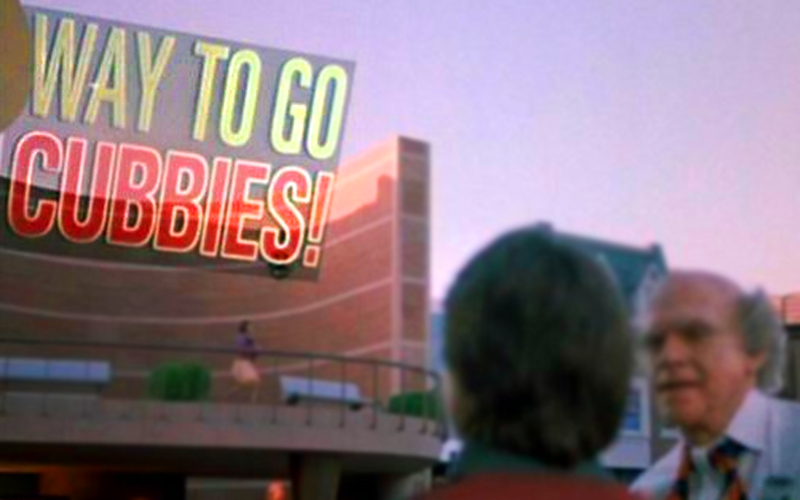 So, in honor of this curveball of fate, we give you our Back to the Future "McFly the W" collection!
We balanced out the baseball nods and Back to the Future references to please both the sports nerd and '80s BTTF nerd in us all. Choose from two different colors of quarter sleeve unisex raglans or three different t-shirt designs.
This is not your average ballpark schwag. And it's cool.

Take it from the president:
Congrats @Cubs – even @whitesox fans are rooting for you!

— President Obama (@POTUS) October 14, 2015
Rally now and check out our McFly the W collection before Future Day and the Cubs' 2015 hot streak is back in the past, no matter how it ends!
And be sure to also check out our Back to the Future non-Cubs-themed collection too.
Check Out The McFly the W Collection Here!