Pixel this: pixellated art is a lot like a collaboration. You need multiple parts all working together to form the big picture. Which is why it's pretty fitting that the winning pick for our 'Pixel' challenge was a collaboration between idea man Ross Matlock (@rossmat8) and artist Cody Weiler (@csweiler)! And together, they combined two of our favorite things – 8-bit art and dinosaurs.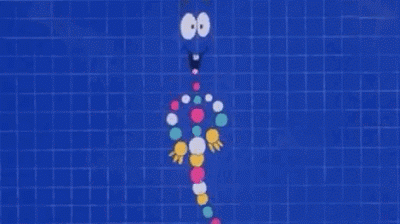 We talked to this duo about their collaboration process, about Ross's "Sloganwars" and, of course, about their favorite dinosaurs. Check it out!
.     .     .
Tell us about how this collaboration came about! What was the collaboration process like?
ROSS: The idea stemmed from the Sloganwars forum. We discussed the wording many times, but we decided on "Grounded Forever". Cody made the decision to do pixels and I loved it.
CODY: I saw Ross's initial idea for "Grounded for Life". I had an idea for the design right away, but was a bit concerned that the slogan might infringe on copyright from the early 2000s sitcom. He suggested "Grounded Forever", which worked even better for the dinosaur theme IMO.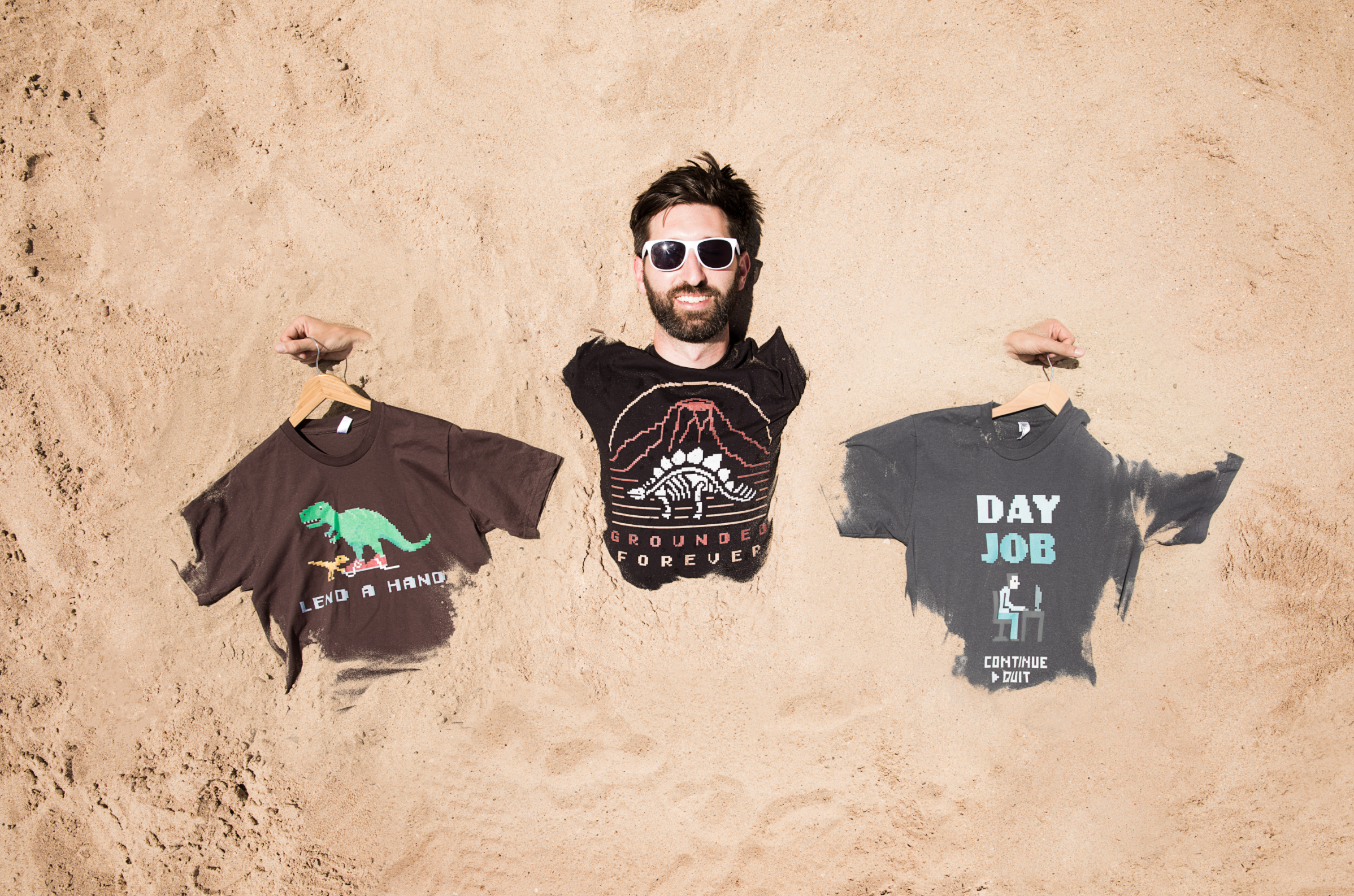 Did you expect to have two printed designs from this round of Sloganwars? (And both pixellated dinosaurs, no less!)
ROSS: I never expect a print with any of these, but always hope for the best.
CODY: There were some really killer designs for this challenge, so I definitely was not even expecting one print, let alone two. Weirdly, I started the "Lend a Hand" collaboration with @shadyjibes before the 'Pixel' contest was even announced. I was actually about to submit it to the general contest when I saw that there would be a pixel challenge opening the following week. 'Twas oddly serendipitous.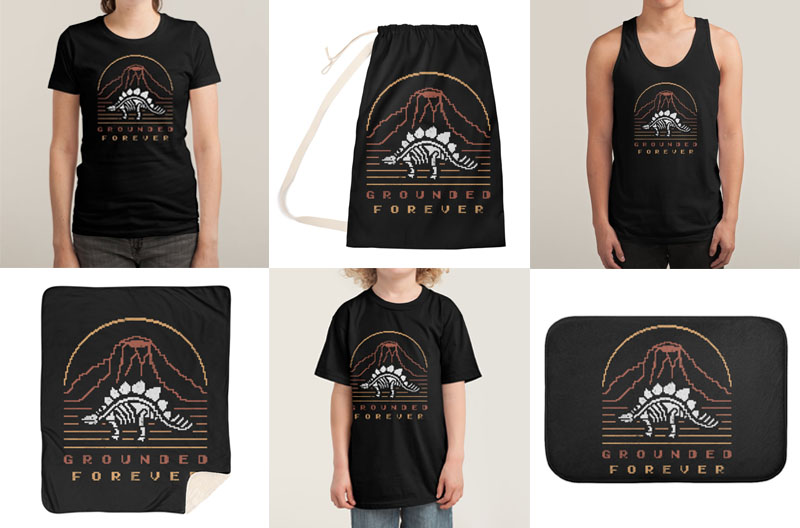 Ross, tell me about Sloganwars! How did this get started?
ROSS: When Typetees were still around, I wanted to organize a competition for us to vote on each other's slogans instead of having to wade through the voting page. When slogans went away, I decided to recruit designers to work with us and get slogans designed. I have been thrilled with the participants over the years. I love writing slogans and didn't want to lose the ability to have people see them.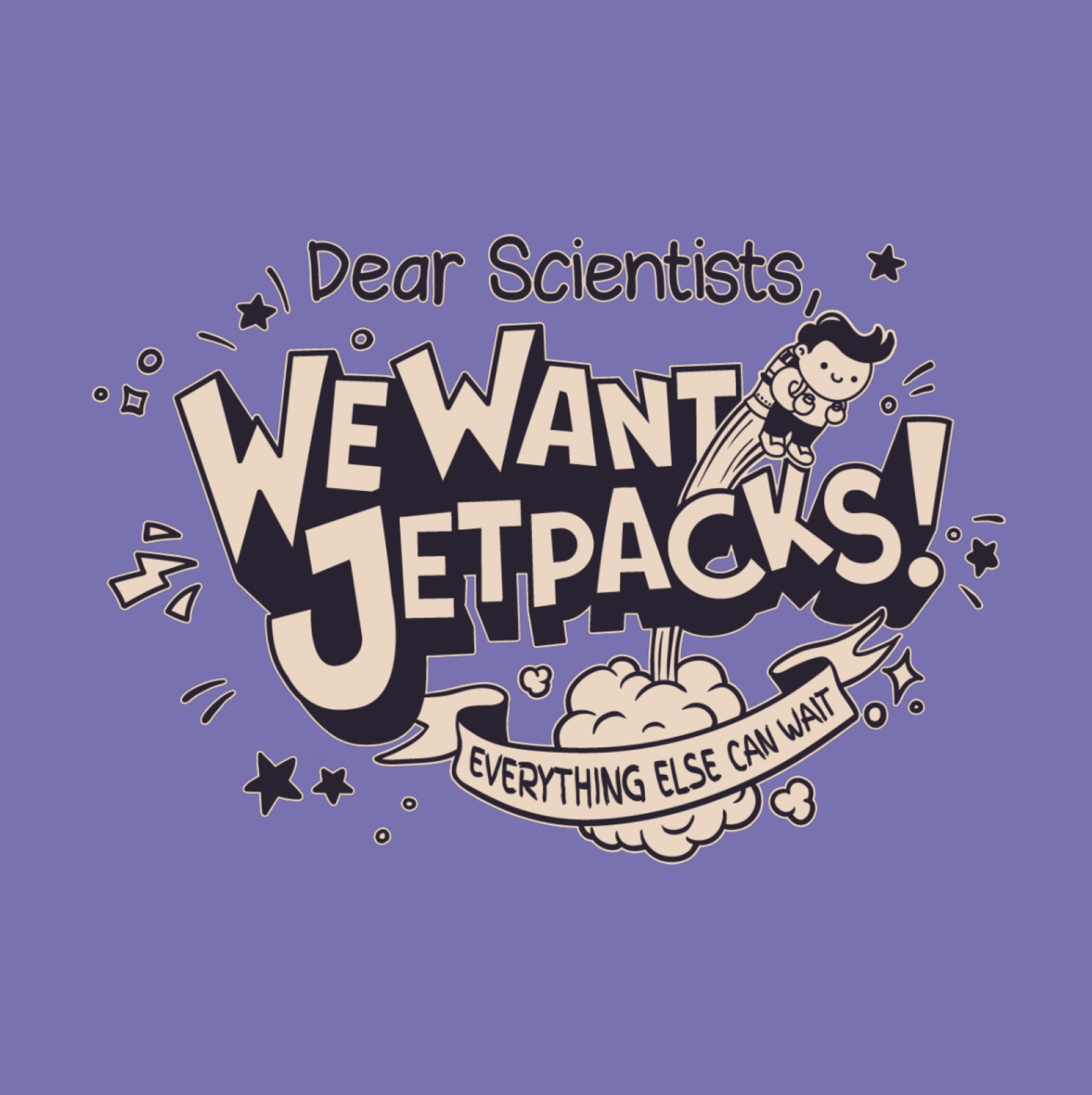 Cody, much of your art has a minimalist look to it, but pixellation is a new style for you! Was this hard to learn or an easy challenge? 
CODY: I have to say, this was much more of a challenge than I expected it to be. Part of that struggle could be because I used Adobe Illustrator, making every pixel box individually. Obviously that wasn't the ideal process, but I have a profound love for vector art haha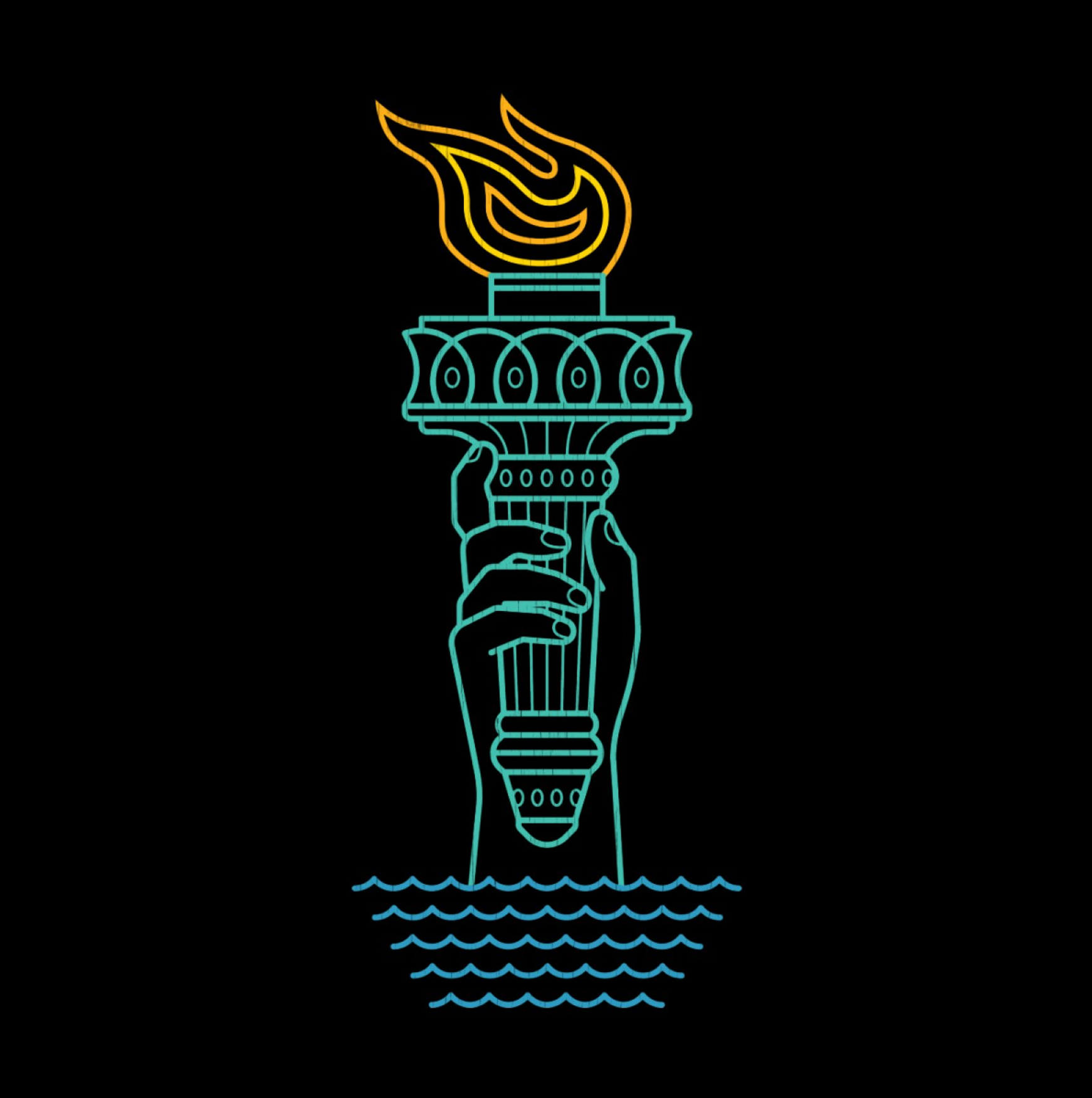 Important question: what are your guys' favorite dinosaurs?
ROSS: Pterodactyl because animals with silent letters are always awesome. Except for opossums, obviously.
CODY: Man, you're asking the tough questions…if I absolutely had to choose, I would have to go with the Apatosaurus. Who knows what they were actually like, but they are always portrayed as gentle giants, which I can appreciate.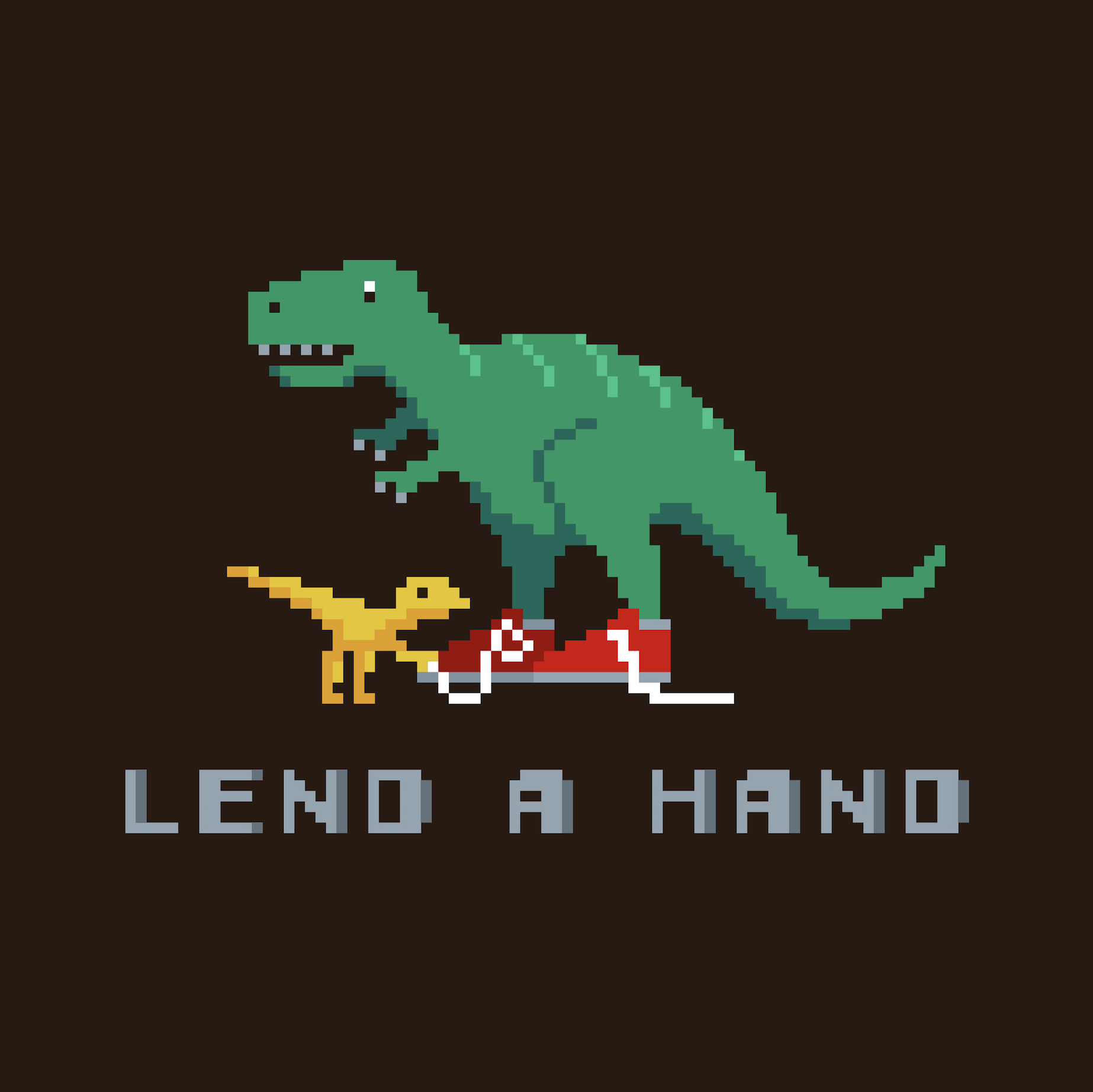 What's the most rewarding part of collaborating? Most challenging?
ROSS: Since I can't draw a stick figure, the most rewarding part is seeing my idea come to life. Most challenging is I have literally no control over getting a design submitted. If a designer bails midway through, I have to start all over again.
CODY: It's great to have folks like Ross who are so willing to share ideas. Sometimes when the inspiration well is running dry, it's nice to be able to work with someone else on a concept that you probably would not have come up with on your own. Although giving up total creative control can be intimidating, ultimately it probably results in a better piece.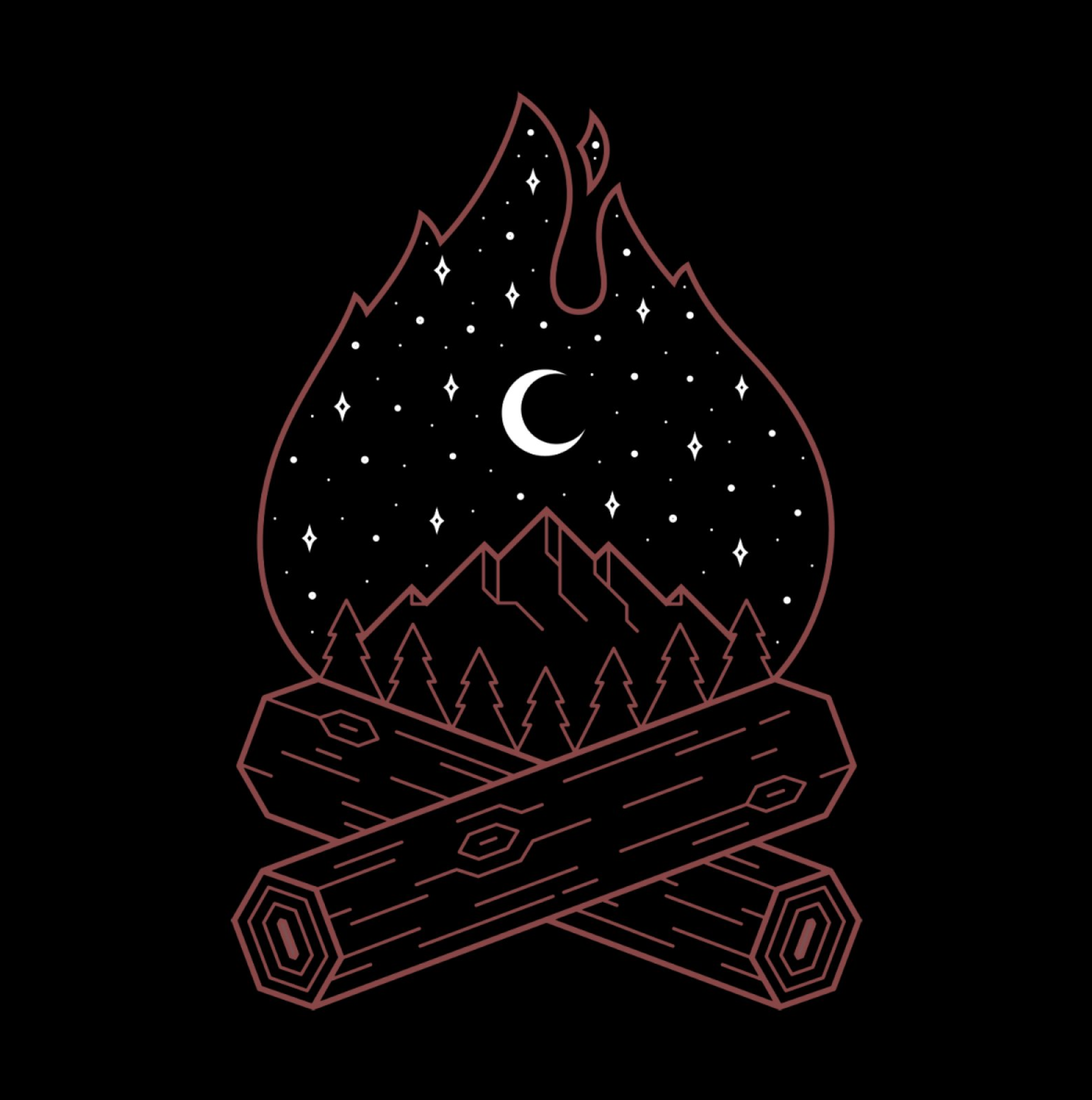 Both of you seem to have a constant stream of great ideas – how do you keep inspiration so fresh?
ROSS: Thank you. I have discovered over the years the secret to brilliant ideas is getting very little sleep and if you wake up in the middle of the night, write your idea down.
CODY: Thanks! Honestly, I'm just borderline obsessive about making stuff lately, so I've sort of been seeing inspiration everywhere. The challenge themes really make it easy to come up with new content regularly. I also look at a ton of art online and try to stay up on design trends, which helps.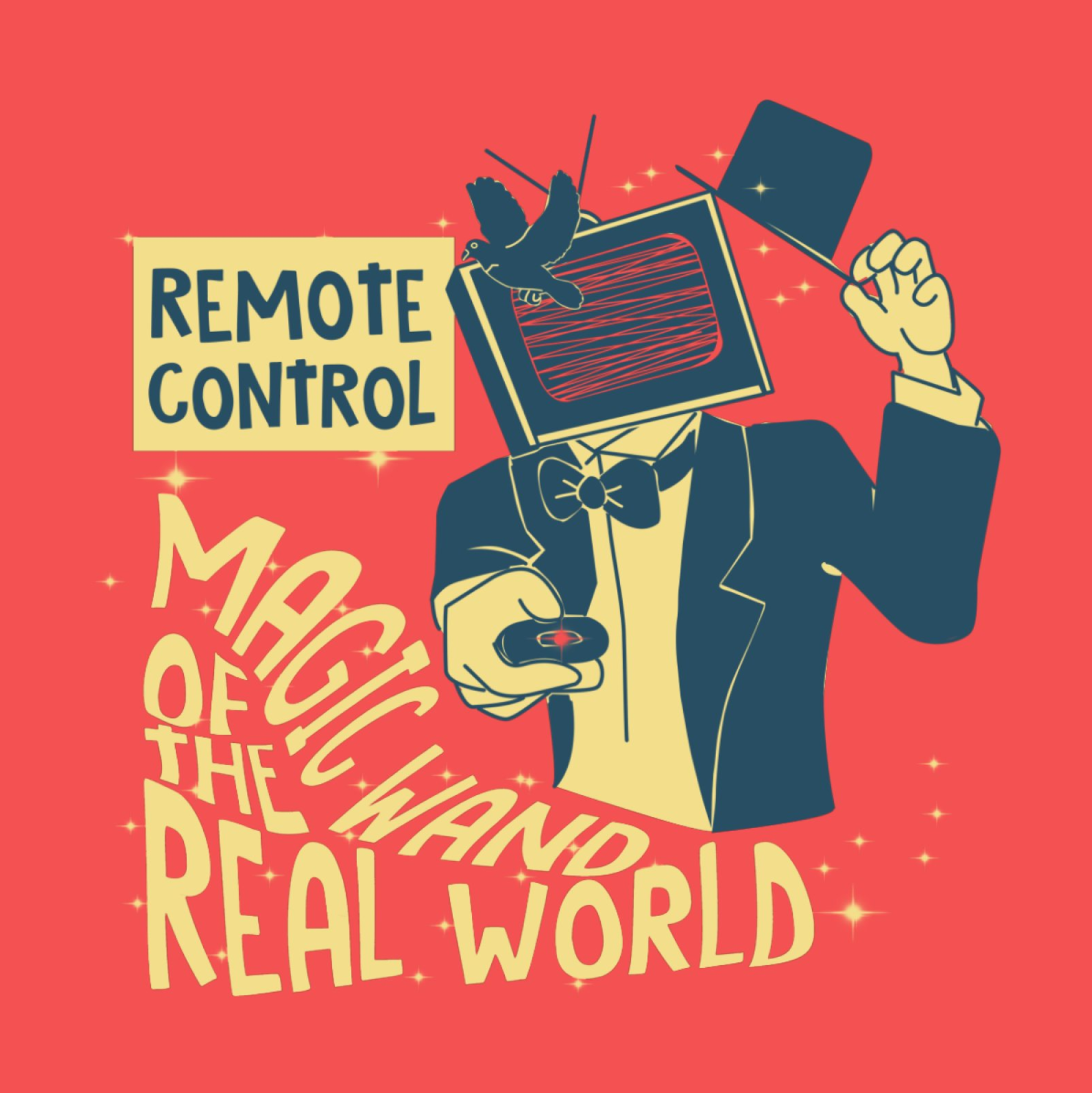 Anything else you'd like to share?
ROSS: Winning a challenge is something I literally never thought was possible when I joined Threadless. Thank you guys for everything.
CODY: Just a big thank you to the Threadless team for the huge compliment in the form of two more prints. Also to @rossmat8 and @shadyjibes for their great ideas!
Shop the winning Pixel design!