Orange you glad we have primary colors? Ok, not the best joke – but we do owe a lot to the red+yellow+blue color combo that makes Keith Haring's art so vibrant, that makes pop art pop, that gave Piet Mondrian his palette. And the winner of our Primary Colors challenge made a design that picked up what we were puttin' down (and also makes us a little hungry). Artist Taby Kislanov (Plan8) created a design that captures a little humor, a little cuteness, and a little celebration of the primary colors that we love. We talked to this first-time challenge winner all about this big win, the wonderfully pop-culture-centric designs in the Plan8 Artist Shop, and more! Scroll and get to know this new challenge-winner on the scene.
.     .     .
Your first win AND first submission! Yay! Tell us a little bit about yourself!
Right?? How exciting! I first got involved with art in my early teens, working with comics and 2D animation, then developing my work into illustration and graphic design as I grew older. About three years ago, I decided to expand my work for apparel. For my love of all things nerdy and pop culture, I felt like this would bring it all together and also support my work. About me: I love coffee, music, cosplaying, drawing, and nerding out with friends about movies, TV shows, and all the cool stuff we obsess about. I have a cat, Felix, and a dog, Pepperone.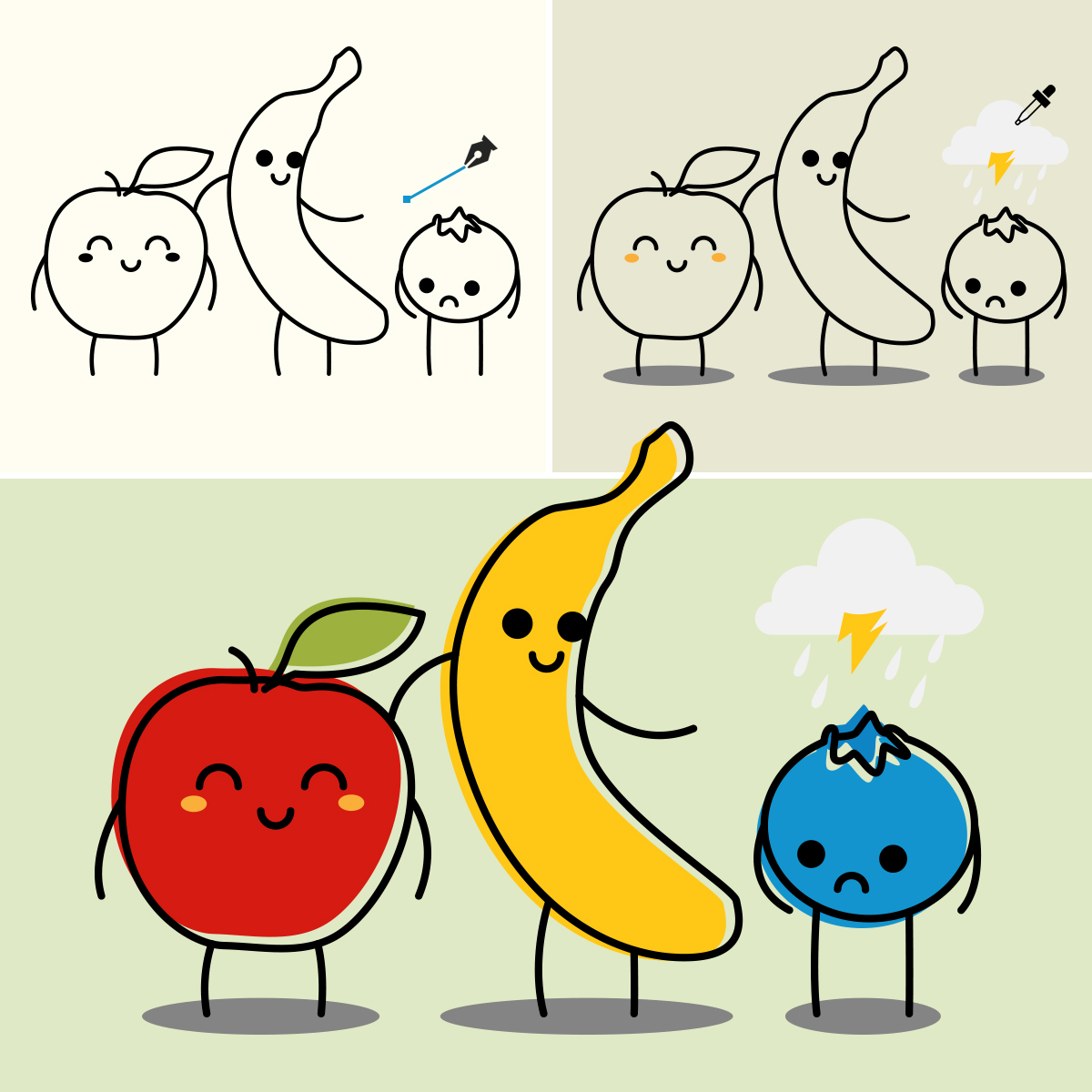 What attracted you to this challenge?
Besides fun and giving a try to a Threadless challenge for the first time, it's a reminder of the basics of design and a chance to break the basics to bring out something creative.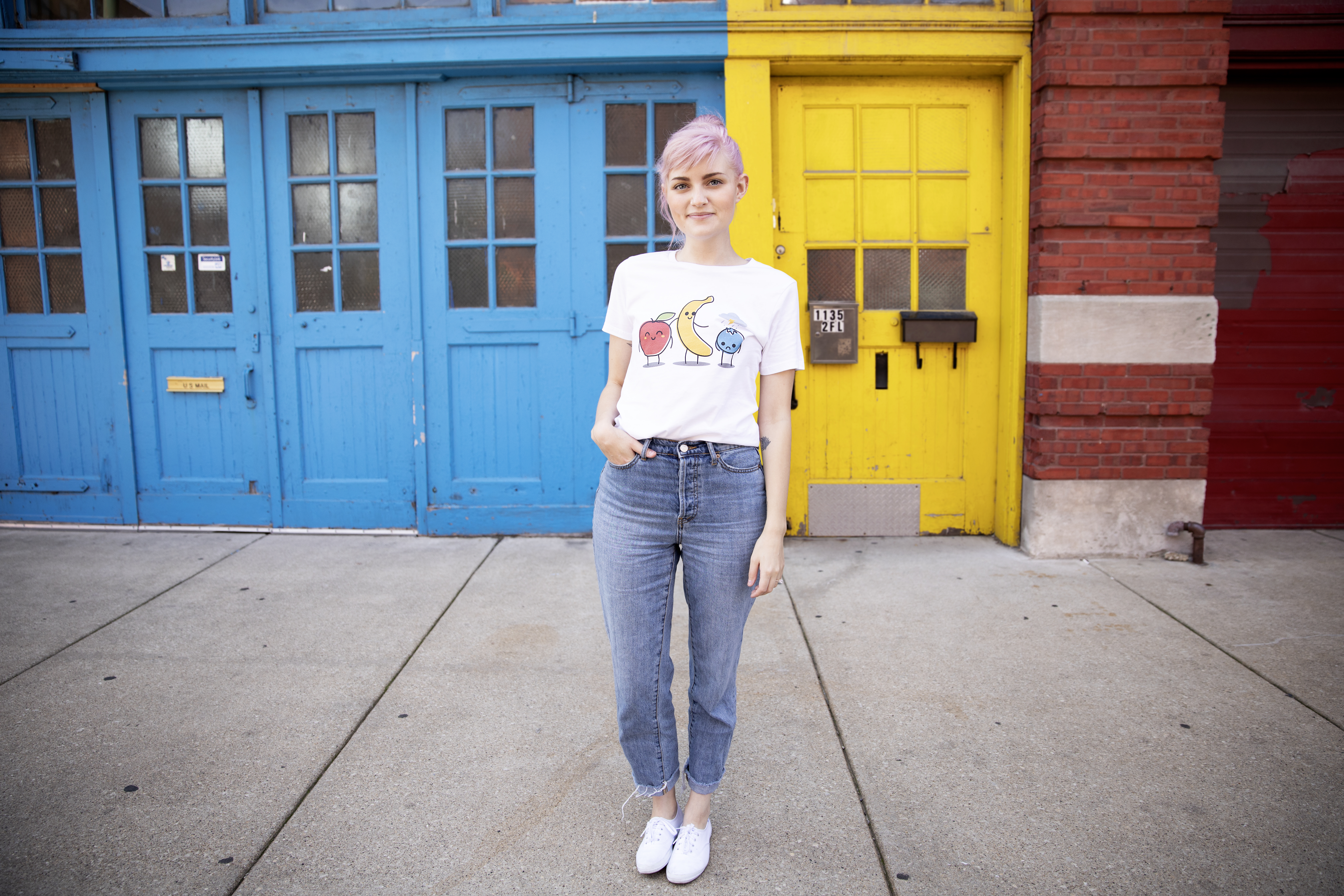 What inspired this design? Did you have any other ideas for this challenge?
I think perception played a part at first, for I was eating a banana and thinking about how to represent those colors in a fun way and it clicked. Fruits, they fit! But, how about make them cute? When I started sketching the finished design was practically ready in my head! It made me smile once I realized I could turn the scene into a positive message, hence the sad blueberry and the supportive friends. I thought "hey, this speaks to me" so I went with my gut and uploaded just this one.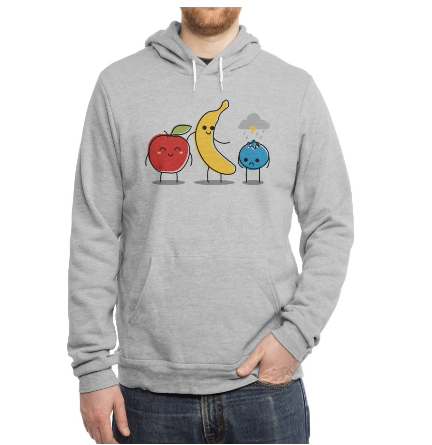 What are your tools of the trade?
For apparel, I usually draw most of the stuff on Illustrator, then adapt and finish on Photoshop. But I'm a huge enthusiast of traditional tools. I use real paper and ink regularly.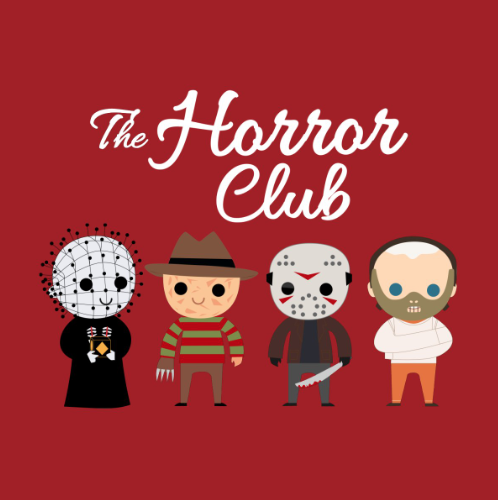 Tell me about Plan8! What does the name mean?
When I started out creating my designs for t-shirts it was meant to be a segment of my work, so I didn't want to use just my name, as I've been using it already for other projects. It was meant to be something different and a name/logo representing my passion for all things science and science-fiction, horror, and pop culture all mashed up. I thought about aliens, planets, galaxies and the day of my birthday, which is June 8th. So that's how "Planet 8" came out, but the short version sounds cooler. Now I like to think it's the fictional planet I came from.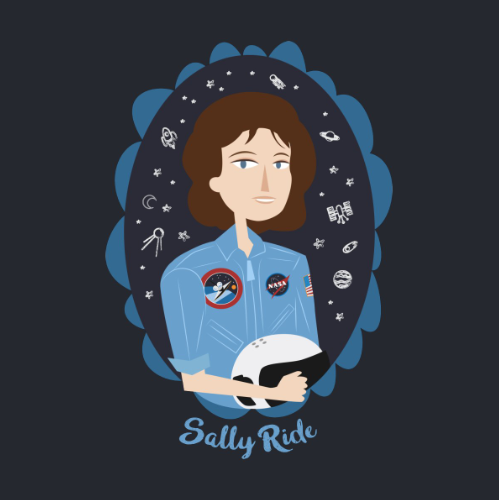 Your Women of Science series is awesome – when did you start this? Is it a regular series? Do you have a favorite badass lady from history?
Oh, thank you! I like them so much! I started earlier this year, it is meant to be a bigger collection, I have a few other ladies of science in line. I want to remind people to never forget how women in history were essential to the development of the modern world. And it's a shame how the same world dismisses them so frequently for being female. So we have to praise them as much as possible. I already included one of my favorites, Sally Ride! She's everything I wanted to be.
What's your creative philosophy?
Whatever you do, first create for your own happiness. Others will eventually like it too.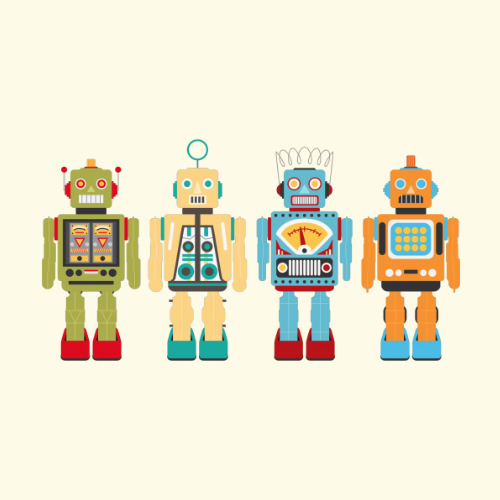 Any books/podcasts you'd recommend for fellow creatives, pop culture fans, etc?
I'm running behind in this whole podcast thing, but I do love books and comics. I'd recommend the Mouse Guard series by David Petersen, Paper Girls by Brian Vaughan and Cliff Chiang, all books by Sarah Andersen, and this one is a little older but the Wet Moon series by Ross Campbell has a special place in my heart, along with anything from Jean Giraud or Enki Bilal, Hergé, Katsuhiro Otomo, Crepax… I could go on forever with this list, really.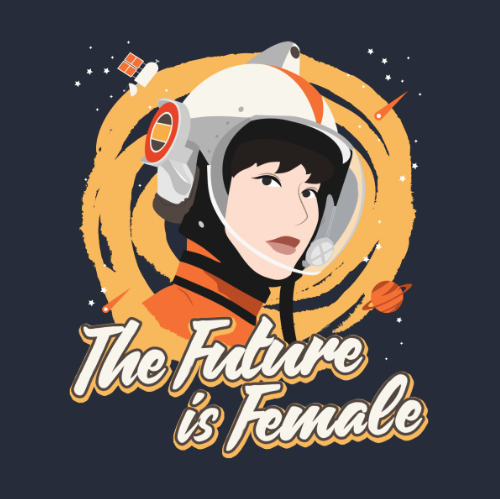 Anything else you'd like to share?
We're all living a difficult moment so I'll quote the remarkable words spoken by the 12th Doctor: "Never be cruel, never be cowardly. Remember – hate is always foolish and love, is always wise. Always try to be nice and never fail to be kind." I cut out the part where he says "never ever eat pears", because pears are pretty good.
See more of the winning design!