What do we want? Science! When do we want it? After peer review! The worldwide March for Science kicked off for the first time in 2017 with a (big) bang. In its inaugural year, people participated across all 7 continents; that's right, even Antarctica marched! And this year, the movement continues with dozens of cities all around the world holding their own marches. You don't have to be a scientist or the next Bill Nye to love and support science. From medical innovations to brewing beer, science makes a difference in all of our lives. It doesn't see politics, prejudice, or opinion. And March for Science 2018 continues the effort to spread the word that hey, science rocks!
We talked to Kristen Gunther – the Director of Strategy at March for Science – all about what to expect for this year's march, about the march itself and its mission, and all about how to get involved. Find out more below, then (space)suit up for March for Science 2018!
.     .     .
First things first, tell us a little bit about March for Science!
The March for Science movement advocates for equitable, evidence-based policies that serve all communities. We are a vast, nonpartisan network of science advocates, grassroots organizers, and traditional organizations calling for inclusive science that upholds the common good.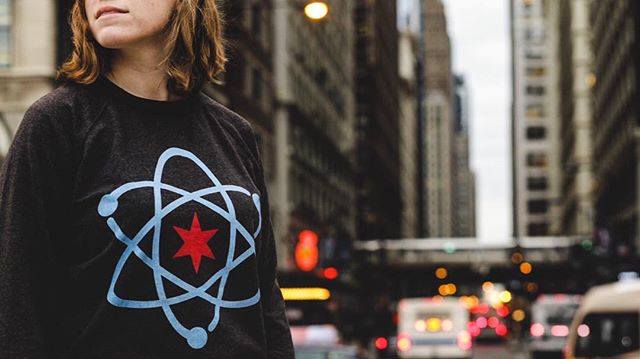 How did March for Science get its start?
The March for Science movement started when a number of different conversations on social media all converged and went viral on January 24, 2017. On April 22, more than one million people in more than 600 locations around the world gathered together to support science. Since that historic event, tens of thousands of science advocates have continued to take action and to hold their elected and appointed officials responsible for supporting science's role in society and policy.
There are hundreds of people behind the March for Science, some working at a local level in the US and internationally, others with a national or global focus. The vast majority of people who make the March for Science movement a reality are volunteers. We come from all backgrounds and professions, united by a passion for advocating for science for the common good.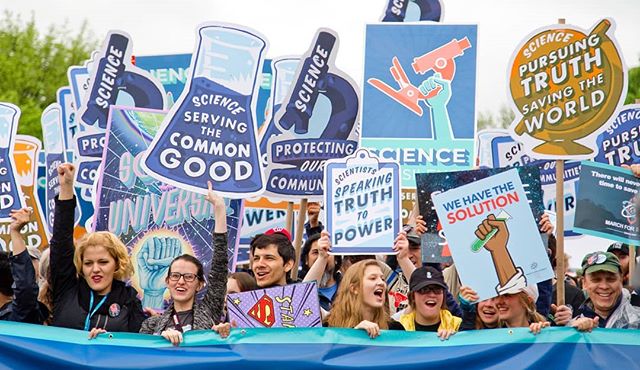 What is the goal that organizers want to see come out of the march last year, this year, and in the future?
Last year, we sent a powerful message in support of science. This year, we turn that passion into action, with live advocacy efforts and letter-writing campaigns. With more than 200 registered events worldwide, every city has planned an event that works best for their community; this year's event encompasses a diversity of marches, expos, festivals, and rallies. We aim to show people around the world that science needs to be a part of the conversation.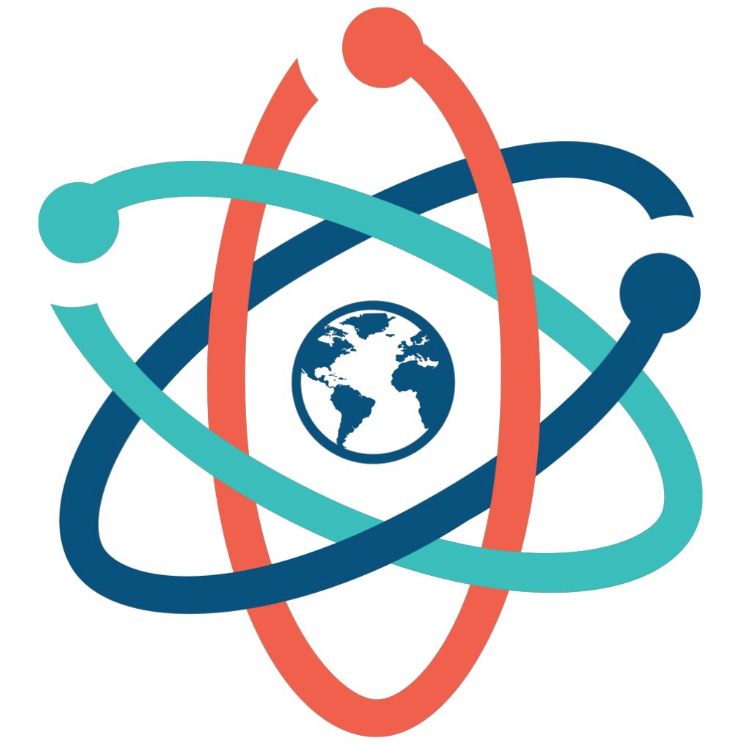 Do you have any favorite signs you've seen from various Marches for Science?
So many! A number of the ones that were really heartfelt – people who wanted to indicate they were marching for a loved one who was fighting cancer or a community recovering from a natural disaster – have stayed with me. There were also some very quippy ones – the "I was told to bring a 'sine'" or "This is my protest sine" jokes made me laugh, as did "No Science, No Beer." I also loved the "we are not just resistors, we are transformers!" message. Punny and powerful.
Overwinterer at the Neumayer Station also support the #MarchForScience – our message of support from Antarctica! @ScienceMarchDC pic.twitter.com/7qObD39aY4

— AWI Medien (@AWI_de) April 22, 2017
March for Science has kept the cause going since it started – what new steps/events/programs are being taken/added this year?
The events that will be taking place on April 14 tie into a larger structure of advocacy that we've been building out over the last year – giving science supporters the information and tools they need to be informed, engaged advocates not just once a year, but on a regular basis. From a community grant program that will help bring science outreach and advocacy to communities that need resources to our "Vote for Science" campaign that asks advocates to link their passion for science to their civic behavior, the March for Science has grown well past one single moment, and into a true movement.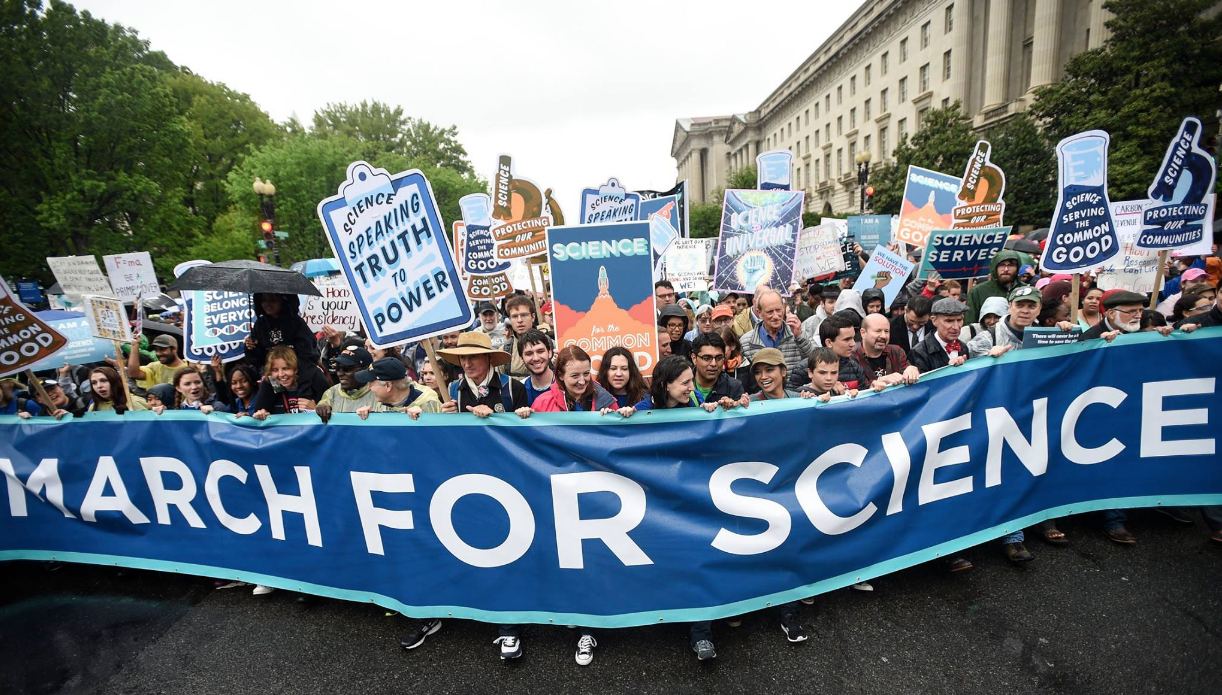 But mobilizing to bring science into the streets is still at the core of what we do! As far as the day of the event, April 14 is Citizen Science Day – we have integrated that into our planned activities for the day of the march. Additionally, participants will be able to send a text message to take action on their phones that day. Together, across our many communities, we will unite to make science heard.
It is vitally important that all eligible voters get out and vote for science in November, but our goal is also to empower people to be advocates for science year-round with initiatives and campaigns.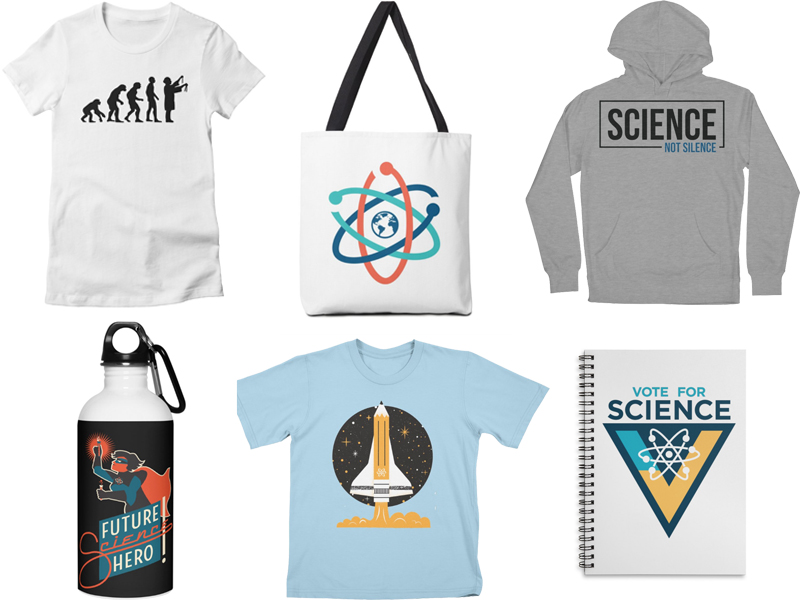 Tell us a little bit about the designs in the March for Science Artist Shop! How do they help the cause?
We have a huge variety of designs from a passionate group of science-supporting graphic designers. From our "There is No Planet B" shirt highlighting the need to protect the environment to our "Science Superheroes" series reminding people of the power of science, all of the designs help supporters share their passion for science. And all proceeds from sales go directly to supporting the March for Science organization, both in hosting the Washington D.C. march and supporting advocacy efforts and grant programs throughout the year.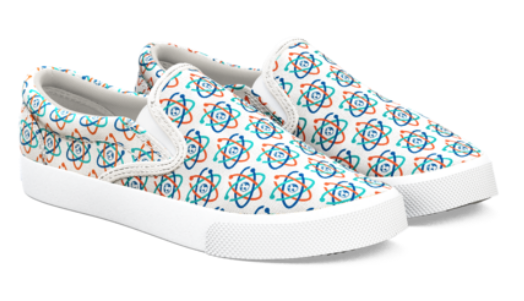 How can this march – and science in general – bring people together? How does March for Science make science a little more approachable for everyone?
Only 23% of our participants last year were scientists. The March for Science isn't just about scientists, it's about the very real role that science plays in our everyday lives. Strengthening the connections between scientists and their communities is a vital step in expanding science advocacy because science plays a role in all of our lives and should serve everyone.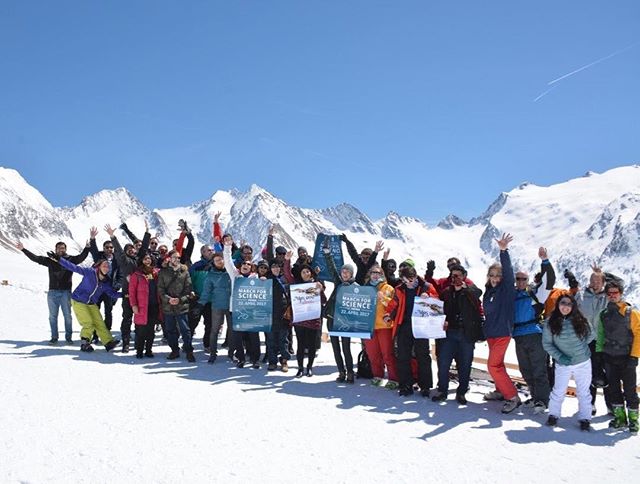 How can people get more involved with both March for Science and organizations supporting scientific endeavors as well?
Use your voice! Show up on April 14 (click for more info).  Take a few minutes every week to take action.  Sign up for our mailing list and find out what advocacy initiatives we have in store. Support the March for Science nationally and locally. And pledge to vote for science! We also encourage you to seek out and volunteer with your local satellite march and look for (or start!) science outreach activities in your own community. Check out our guide to advocacy for some ideas on how to do it.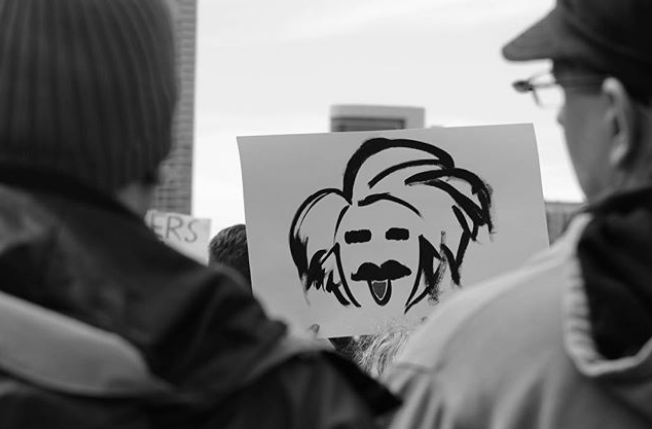 When do the marches begin!
In Washington D.C., teach-ins will begin at 9 AM with the rally starting around 12:30. To find information on marches around the world, visit our site. To stay up to date, follow us on Twitter and Facebook. On the day of the march, follow #marchforscience to keep tabs on the action, and don't forget to look out for all the ways we #keepmarching together!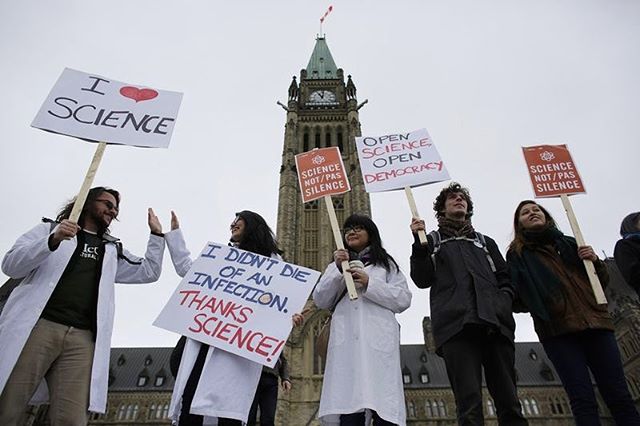 Anything else you'd like to share?
Yes! Many satellite cities are selling merchandise on Threadless as well! All proceeds from city shops go to support local marches and initiatives.
Shop 'March for Science' on Discover!
Content & Strategy Manager at Threadless by day, dad joke aficionado, cartoonist, & contributor for sites like HelloGiggles and The Mary Sue by night. When I'm not writing or drawing, you can find me in my cave of a room hanging out with my boyfriend, Netflix.