You got guts, kid. I got guts. We all got guts. You don't typically think of guts as cute and cuddly. But illustrator, master adorability-creator, and unofficial expert of all bodily things Wendy Bryan Lazar changed that when she started "I Heart Guts" in 2005. From lovable livers to soft spleens, I Heart Guts has transformed our innards into plushies that are as adorable as they are educational. And I Heart Guts has an Artist Shop too, where you can get clothes for your body about your body.
It's what's on the inside that matters, and what's on the inside is cute and fuzzy. We talked to Wendy about the guts, how I Heart Guts got started, and about some of her favorite customer stories, from the tear-jerking, to the heartwarming. Trust your gut and read the interview below!

First, I gotta ask: favorite gut?
That is a tough question! I love all the guts, they are my little babies, so it's very hard to choose just one. But if I had to pick one, I'd go with the heart, since it was the first one I drew. The uterus is a very close second, though. She is an amazing organ!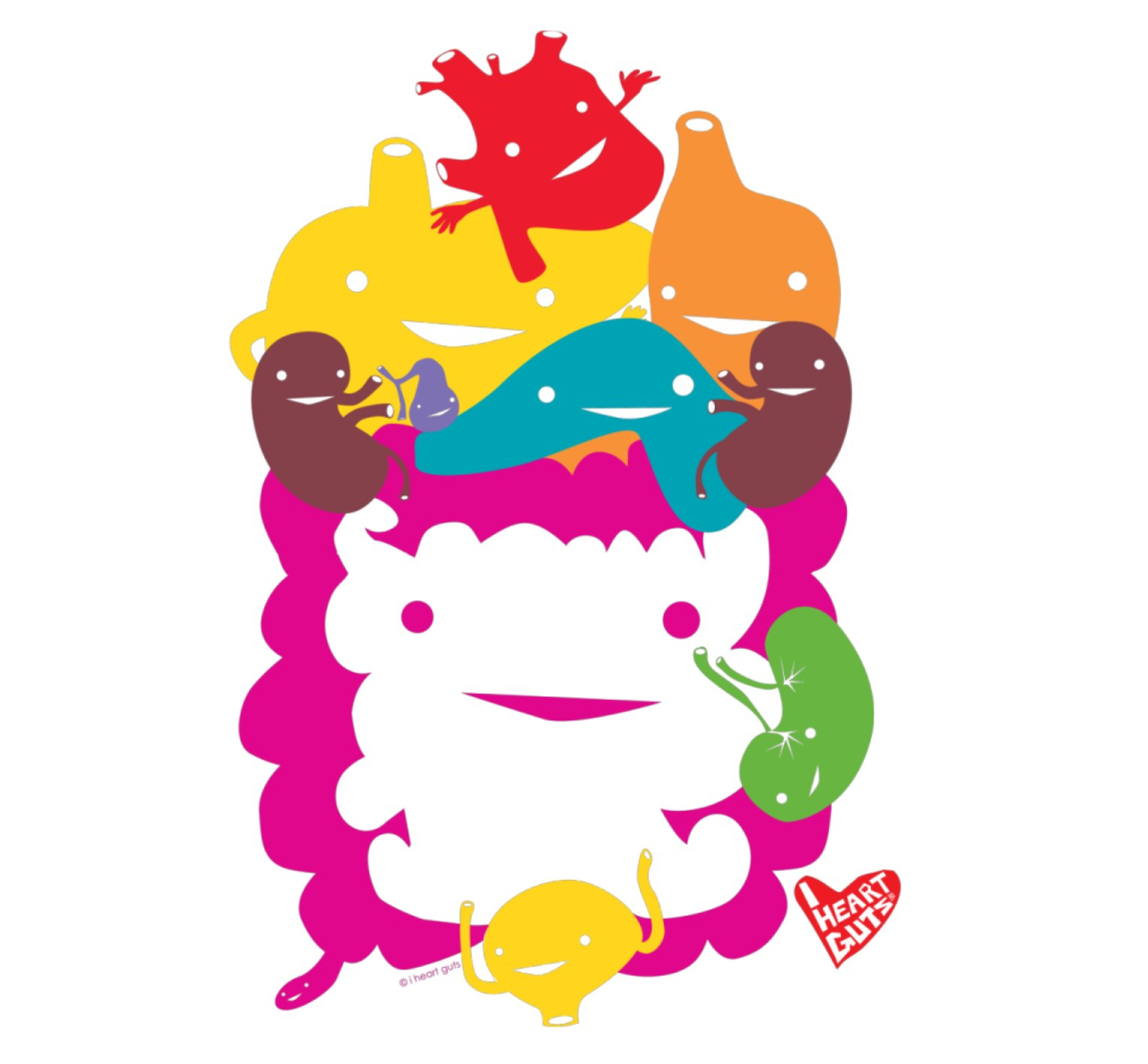 Tell me about how I Heart Guts got started! Where did this idea come from?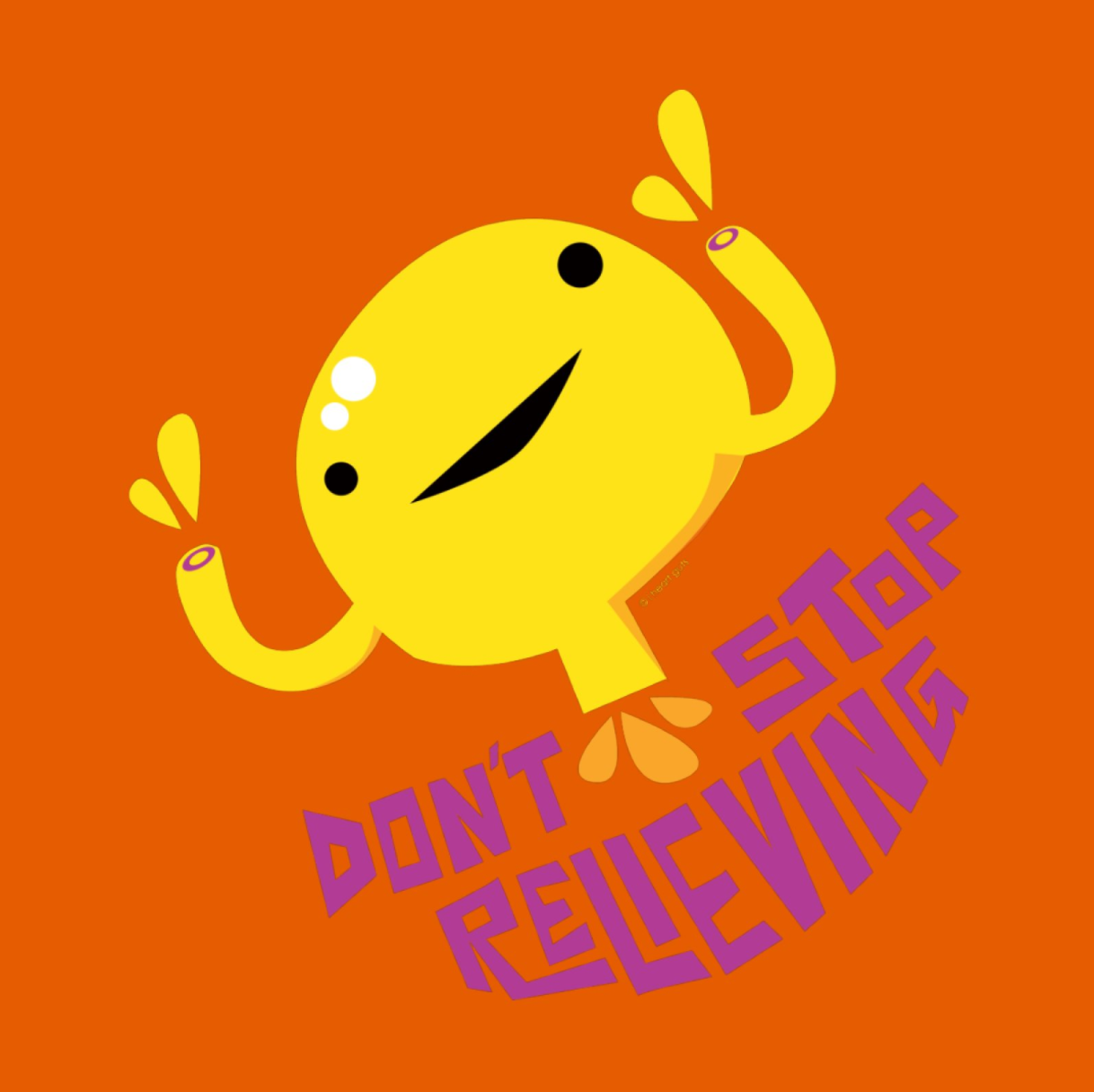 The guts developed from one of my favorite activities — drunk drawing. For me, the late '90s was a fantastic time for serial heartbreak and obsessively doodling sad hearts helped me through a series of bad relationships, hookups and other love fails. Several years later, my wonderful husband noticed my sketches and encouraged me to do something with these gutsy little friends.
What's a typical day like at I Heart Guts HQ?
First I make strong coffee and try to tackle something creative while my adrenaline is flowing. Then I check my email and see if my customers need any attention, because without them, I have no job. And I love my job. I wish I could sit around drawing vaginas all day, but quite a lot of my work involves customer service, tracking inventory, accounting tasks, website maintenance, and other business-y tasks. But creativity comes first! Those vaginas aren't going to draw themselves.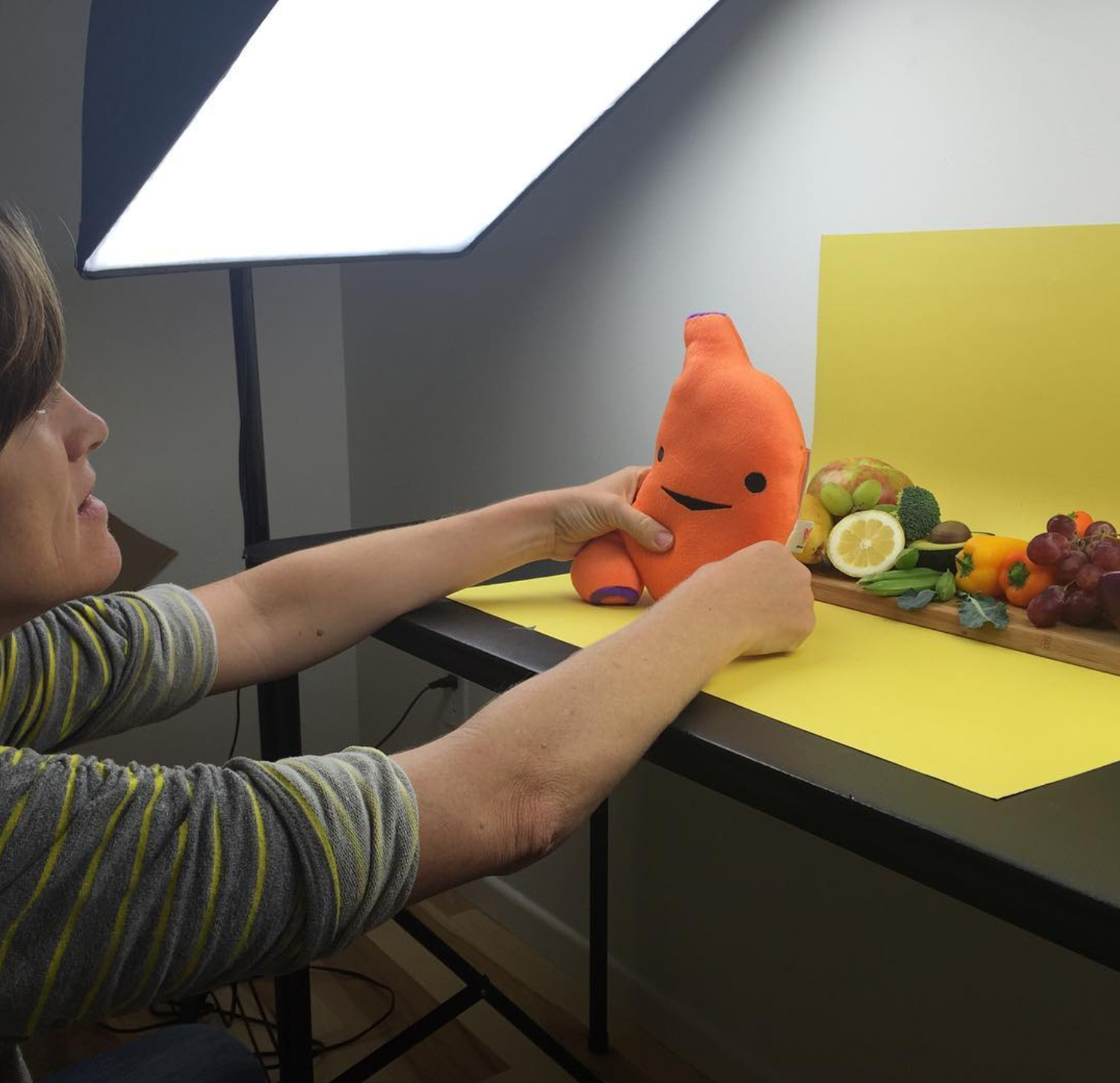 Have you always had an interest in anatomy and body science, or did the art come first and the interest come after?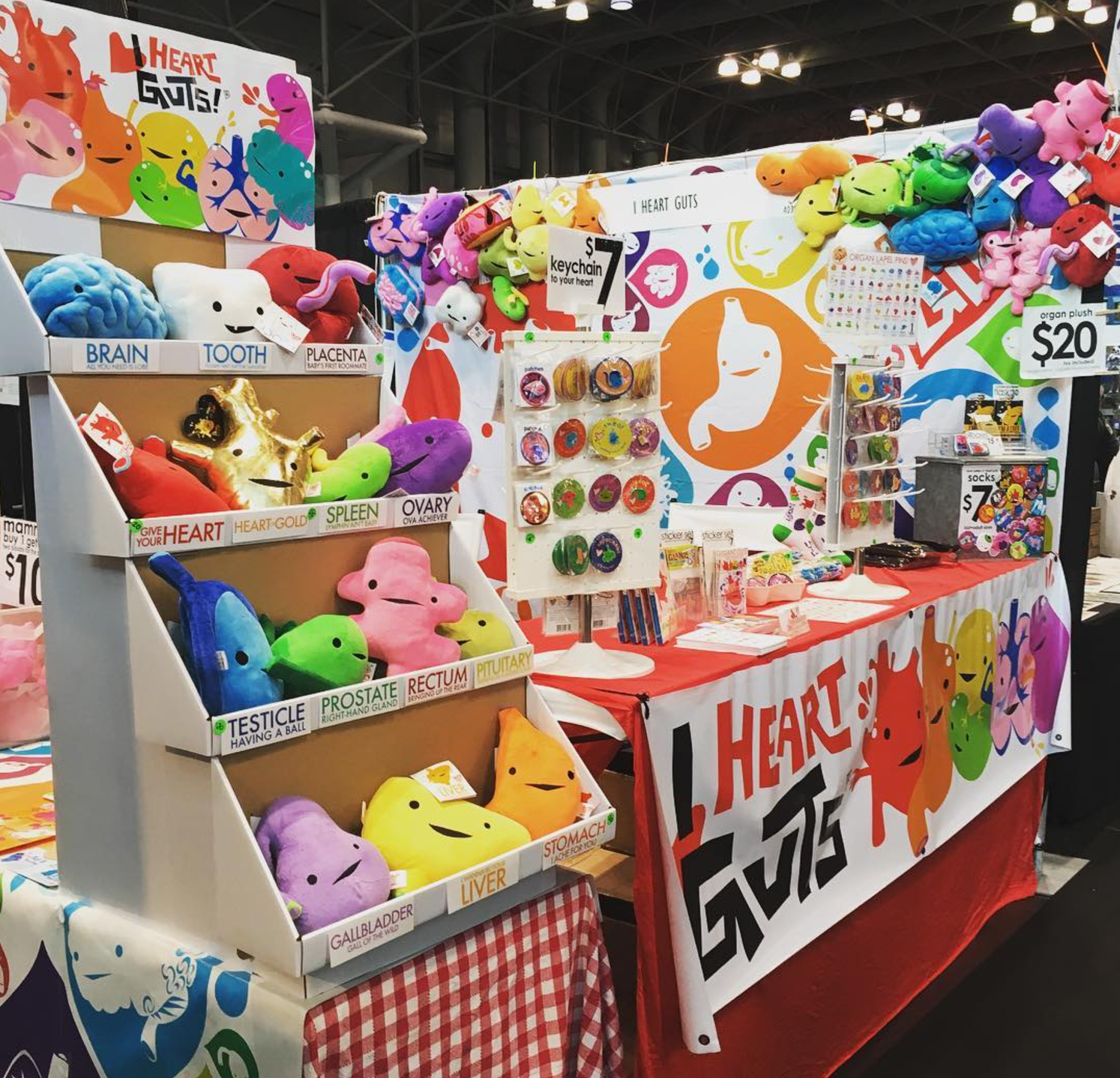 I've always loved both art and science. Drawing was something I absolutely had to do to live, like breathing. I have been a compulsive doodler from a very young age. Science is a fascination — how do things work? What makes the body function? Art and science offer ways to explore the world around us, so in my mind they are related. My first science plush was a planet puppet I made in 8th grade for a presentation on Uranus. And yes, of course, we made "anus" jokes. We were 14. Hell, I still make anus jokes and I'm 43 years old.
Have you learned a lot more about bodily functions since you started I Heart Guts? What's your favorite random body fact?
I feel like I learn something new every day! Yesterday I learned that the spleen can multiply inside the body! How cool is that?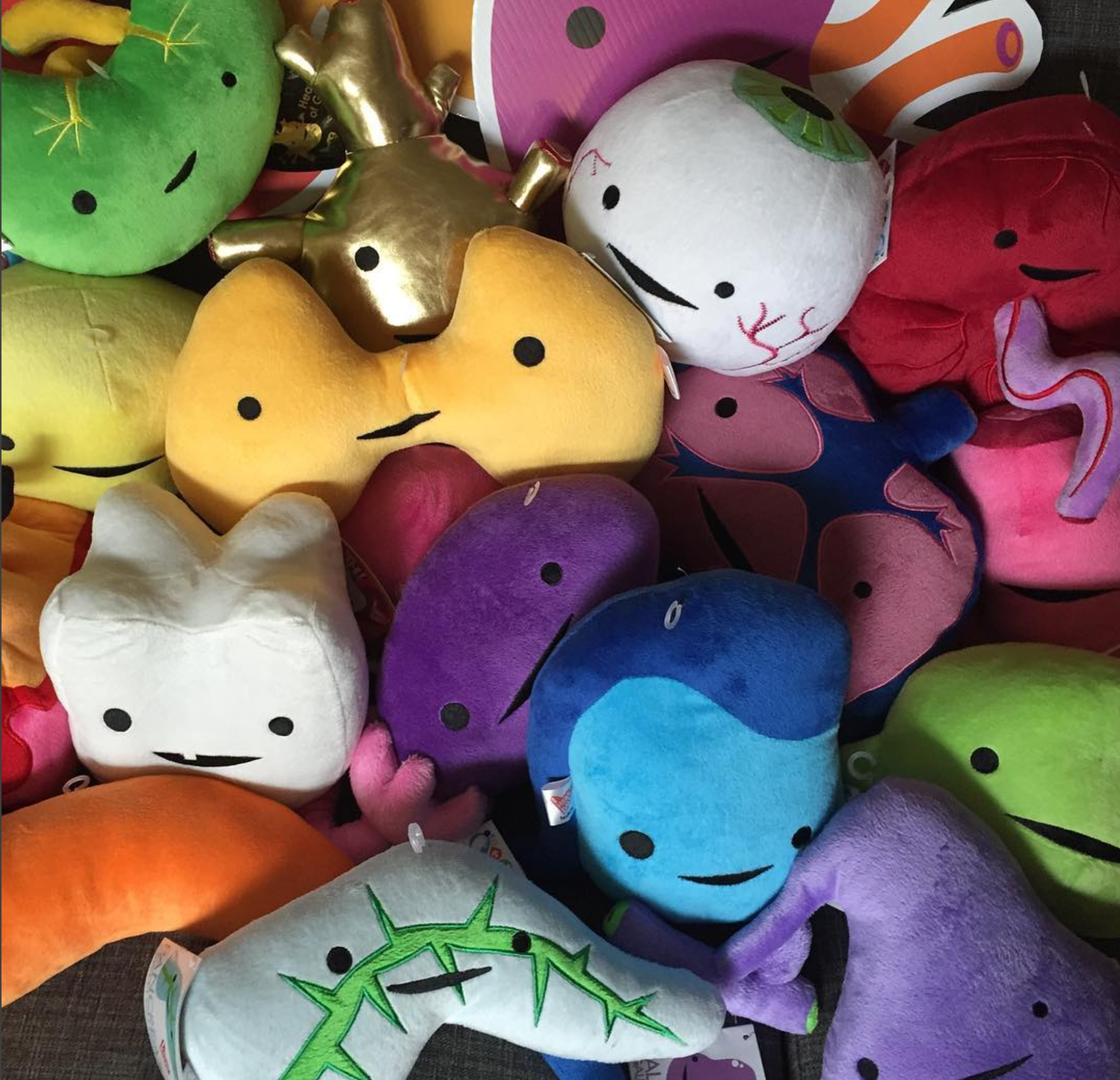 These plushies and designs are absolutely adorable! But I imagine there are also some pretty amazing and heartwarming stories behind how they've been used by customers. Any stories that have stood out to you in particular?
My favorite involves a kid who went in to have a brain tumor removed and lost his eyesight during the surgery. The family was devastated, and his sister bought the eyeball plush for her newly blind brother. The eyeball became a symbol of this incredibly challenging time for the family. Months later, he regained his vision! The family still has the eyeball on their couch. Another one was a mom who bought plush stomachs for her two adult kids who'd had theirs removed to prevent gastric cancer, a disease that had killed their dad a few years prior. They opened them under the Christmas tree and had a good laugh and also a cry remembering their father. My customers are the most amazing people who laugh in the face of dreadful medical conditions, and I love hearing their stories. They are truly inspiring!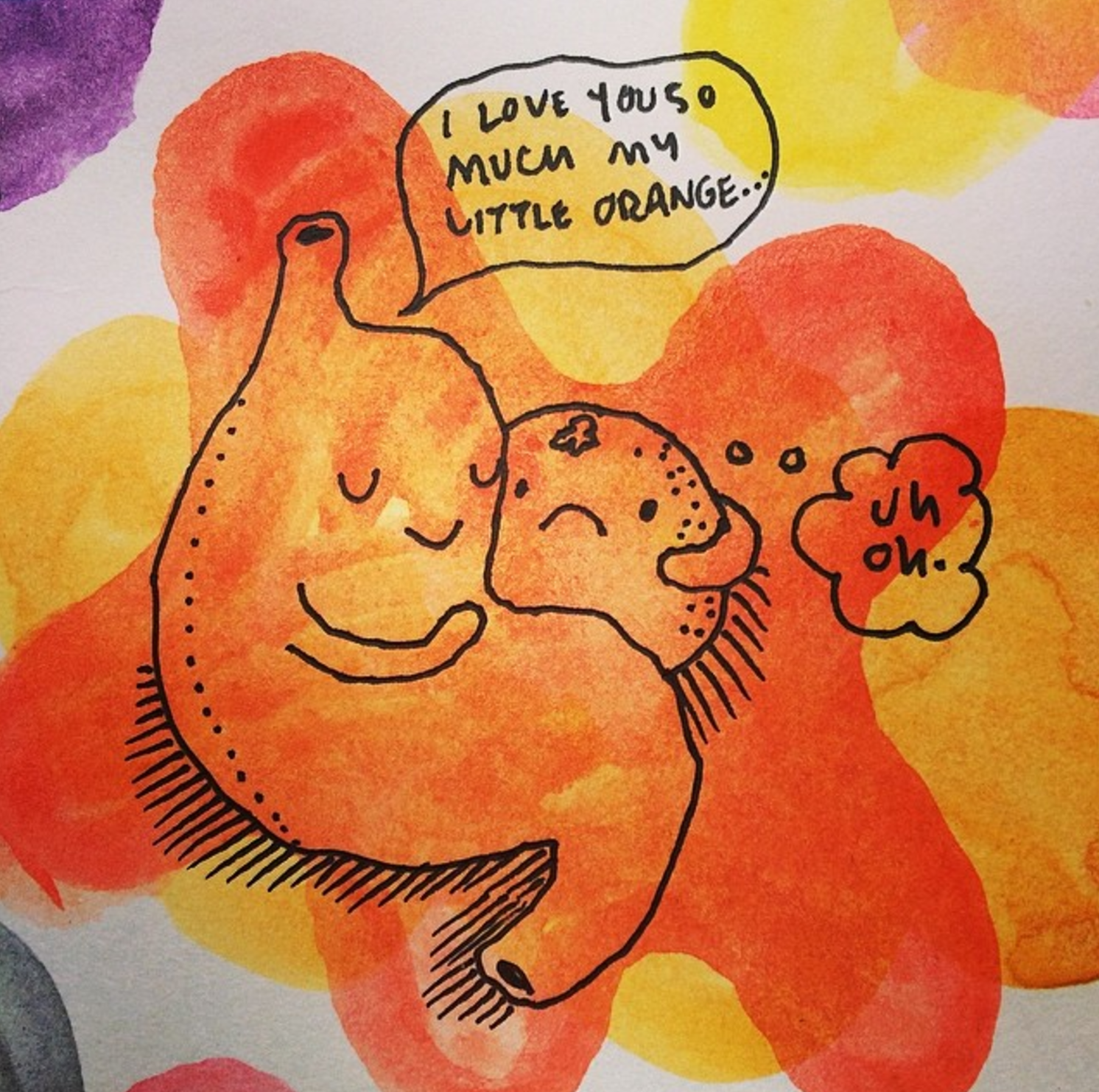 How has I Heart Guts grown since you started it in 2005?
I started I Heart Guts as a silly side project to my freelance graphic design business, so I started small and kept my expectations low. I didn't start doing the Guts full time until 2009, when we started making plush, that's when it took over my life and became my full-time job. We started out with two button packs, stickers and one heart t-shirt. Now we have two dozen organ plushies, keychains, pins, pillboxes, socks, buttons, and a bunch of other goodies thanks to our Artist Shop on Threadless.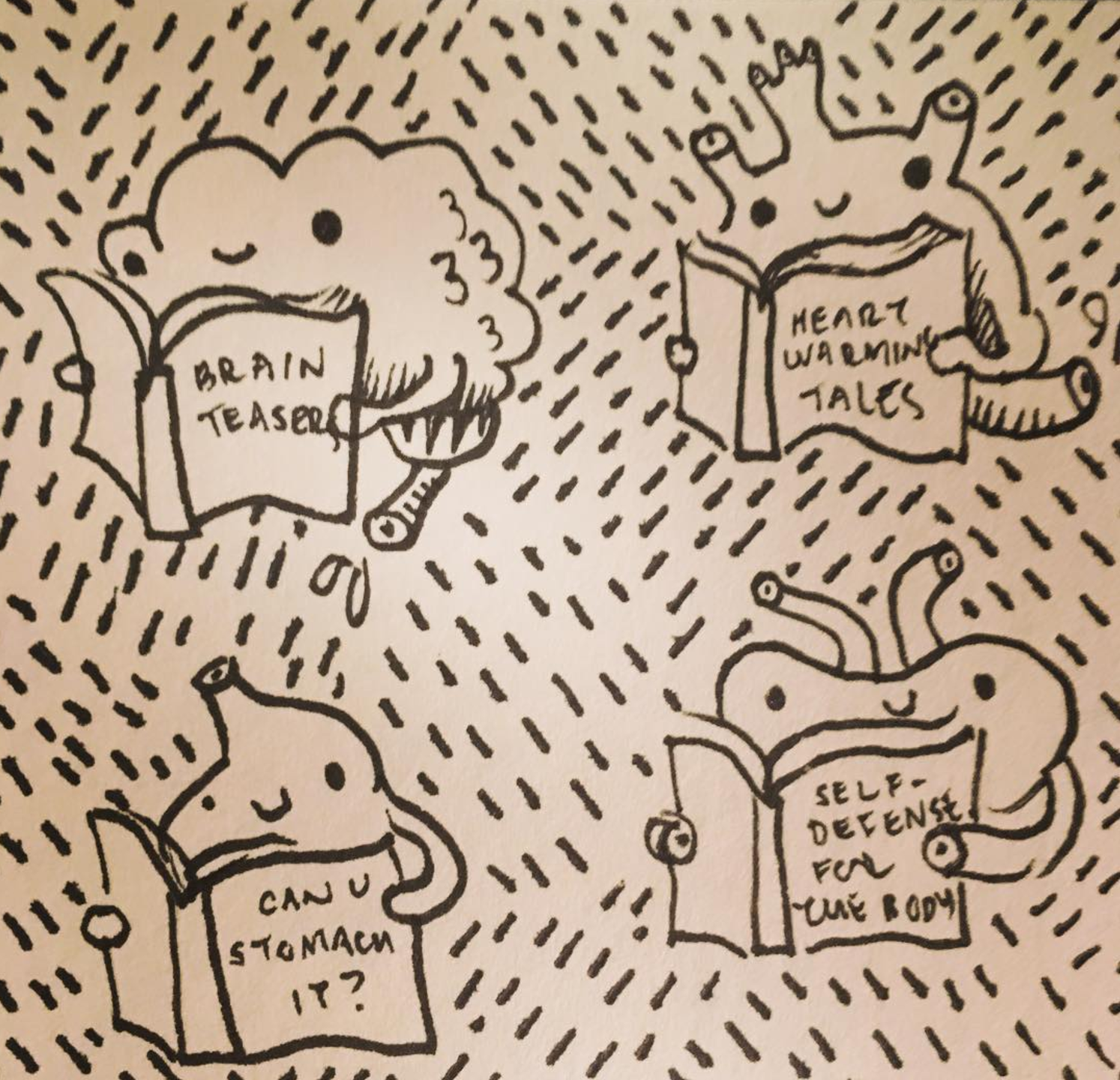 Tell me about your Artist Shop! What made you want to start one?
We could never keep enough tee sizes, style and colors in stock to satisfy our customers on iheartguts.com. Someone might want, say, a colon, but only on a long sleeve red baby shirt, and we just couldn't afford to print the range of shirts needed to satisfy everyone. Print on demand puts our customers in control and offer them an incredible variety of products — we love that about our Artist Shop! We've been able to bring back baby shirts and bags, things we haven't printed on our own for years.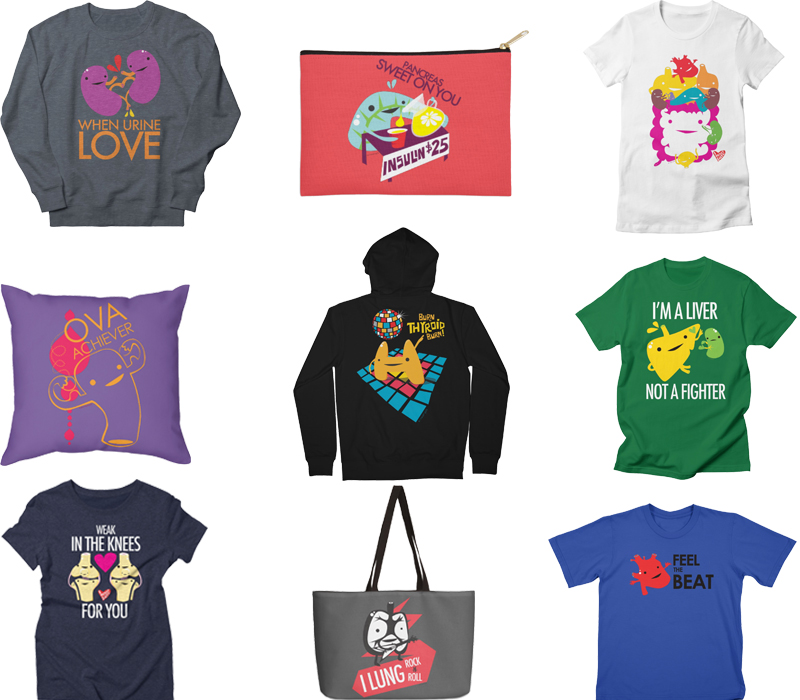 Would you recommend Artist Shops to fellow creatives and business owners?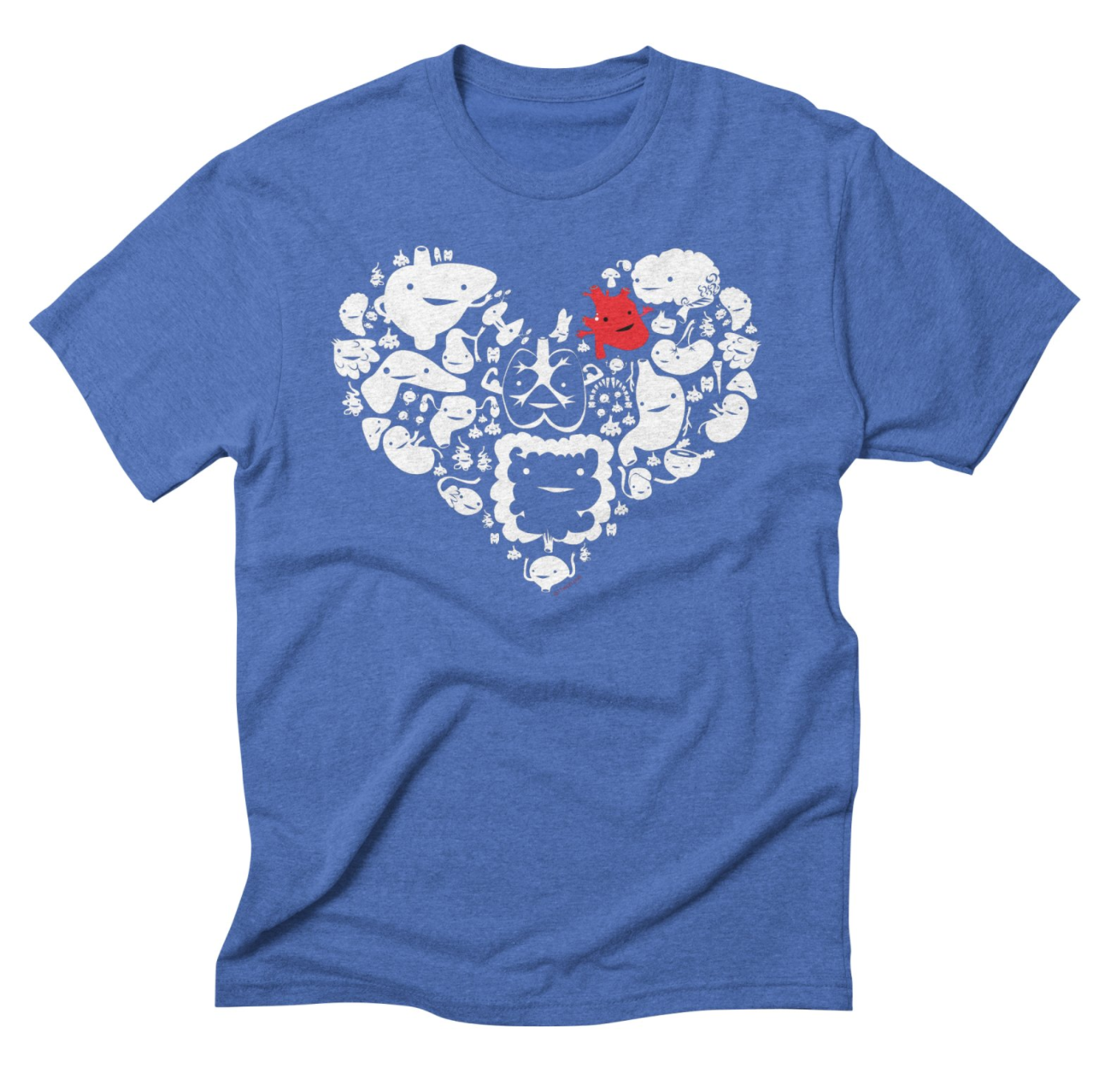 The Artist Shops are a great way to test out ideas without risking money on inventory. I also love being able to add formats — like pillows and bags — without sinking money into inventory that may or may not sell quickly. Print on demand allows us to feature smaller, weirder, less-popular organs and glands — the thyroid has a small, but passionate, fan base — alongside bigger sellers like the heart, brain and uterus.
Do you have a favorite product in your Shop? Any customer favorites?
The Love Your Guts shirt with all the organs together is one I've wanted to print for years, but the multiple colors made it expensive for me to print on my own and I had to sell through a bunch of other shirts first to make our money back. I'm so happy to see it doing well in the Artist Shop! The "All You Need is Lobe" brain shirt is another I've been itching to make. It's a dream come true.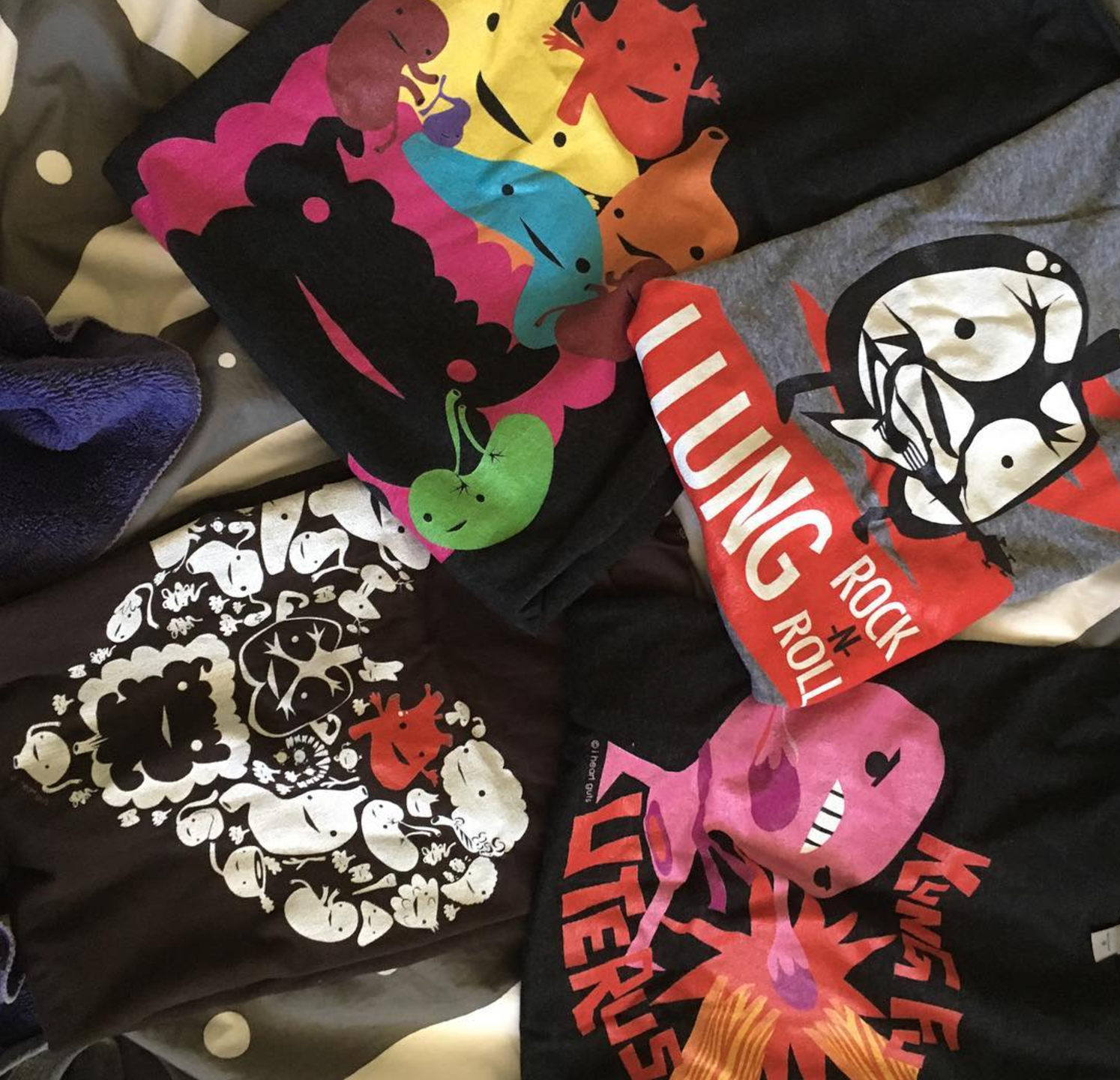 You're an illustrator by trade! How did you get your start?
I started out drawing designs for a friend's t-shirt company. I did a collection of happy fruits and vegetables, happy breakfast, happy sports equipment, all in the same style as the organs; super cute, simplified happy characters. I pitched the happy organs to them as another possible idea, but they didn't buy it. And I'm glad they didn't!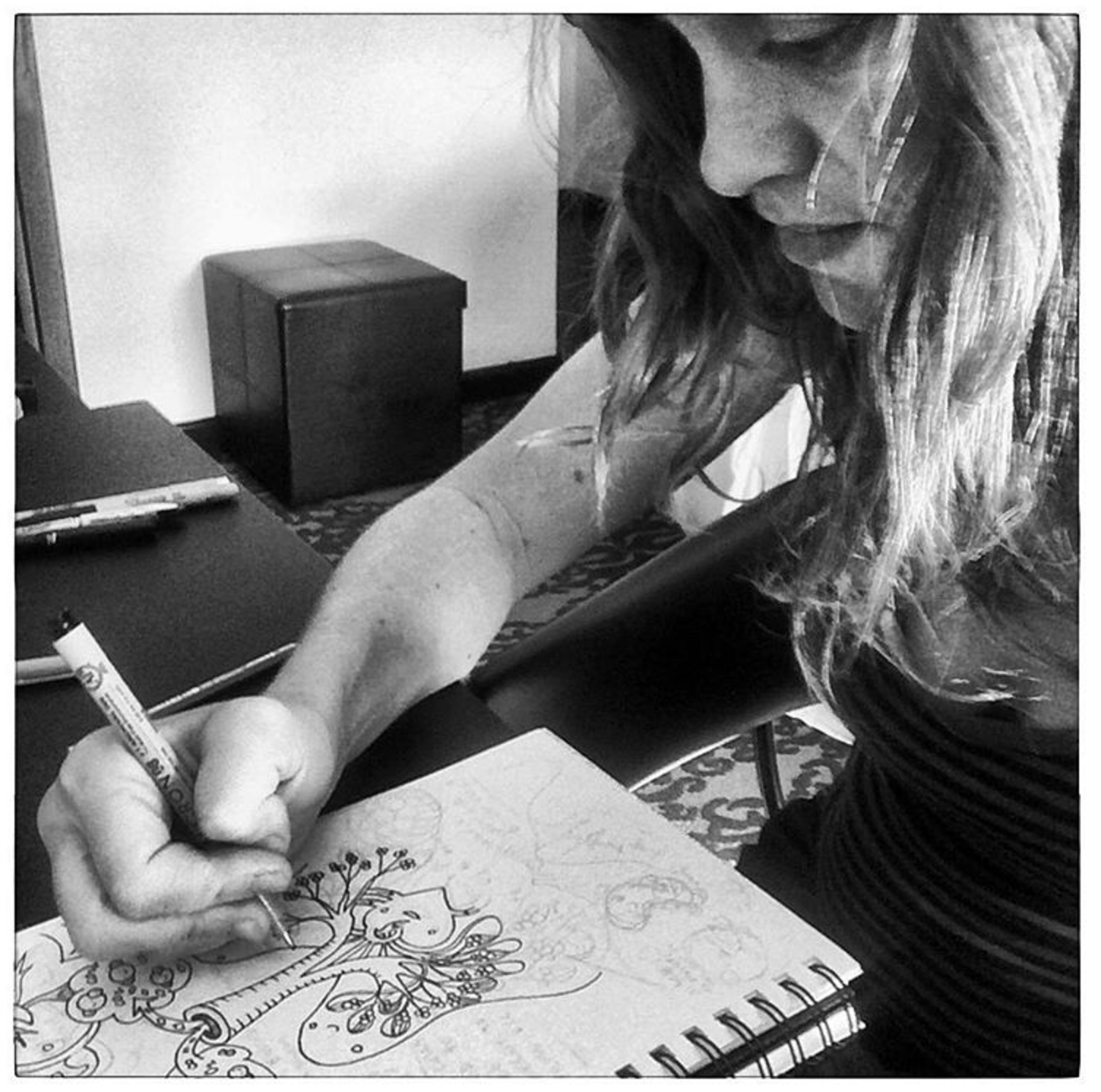 What's next for you and for 'Guts'?
I'm working on several new plushes: muscle, cervix, pineal gland, larynx, sinuses, inner ear and knee. And penis and vagina plush are coming along, but I don't want to rush the genitals, naturally.
Anything else you'd like toe share? (see what I did there?)
Har har, you're my kinda gal, Geek Professional. That's it, thanks so much for the interview!
Open your own artist shop now!