Who says cubism is dead? Even now in the days where we've traded a pen for a stylus, sometimes revisiting classic art styles are the best way of pushing our own artistic skills. We challenged artists to channel their inner Picasso and create a design in the classic "cubism" style, and Cody Weiler's (@csweiler) winning creation "Cubism is Dead" looks straight outta 1907.
We talked to Cody about his three almost-in-a-row challenge wins, what songs he would put in a playlist inspired by this design, and how he got in the avant garde zone. Check out what he had to say!
.     .     .
Wow, three for three! The three challenges you've won – cubism, tiki, and emoji – all play with different styles. Which one has taught you the most (so far)?
This challenge has taught me the most by far. I've never really attempted a cubism style before, so this was a new adventure for sure.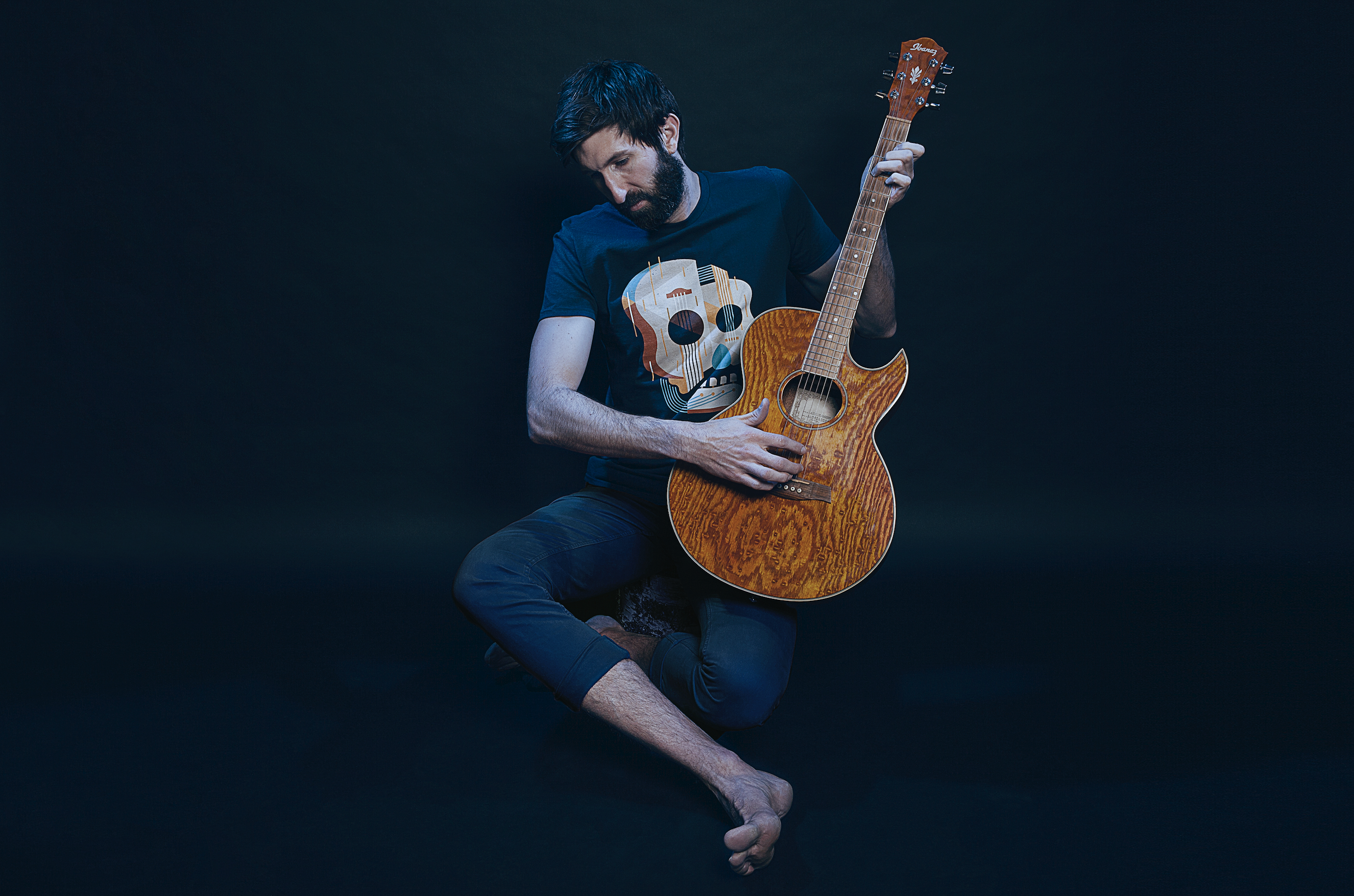 What was your process for creating this design? How did you get inspired?
I began by looking through a bunch of classical cubism, trying to find similar themes. Guitars and string instruments kept popping up, so I chose that as my subject. Initially I just cut up a photo of a guitar in photoshop to see what I could make out of it. I realized that I could make a face, which eventually became a skull, and so on. I posted an early version of this design in the forums, and the community was kind enough to help me transform it into the final version.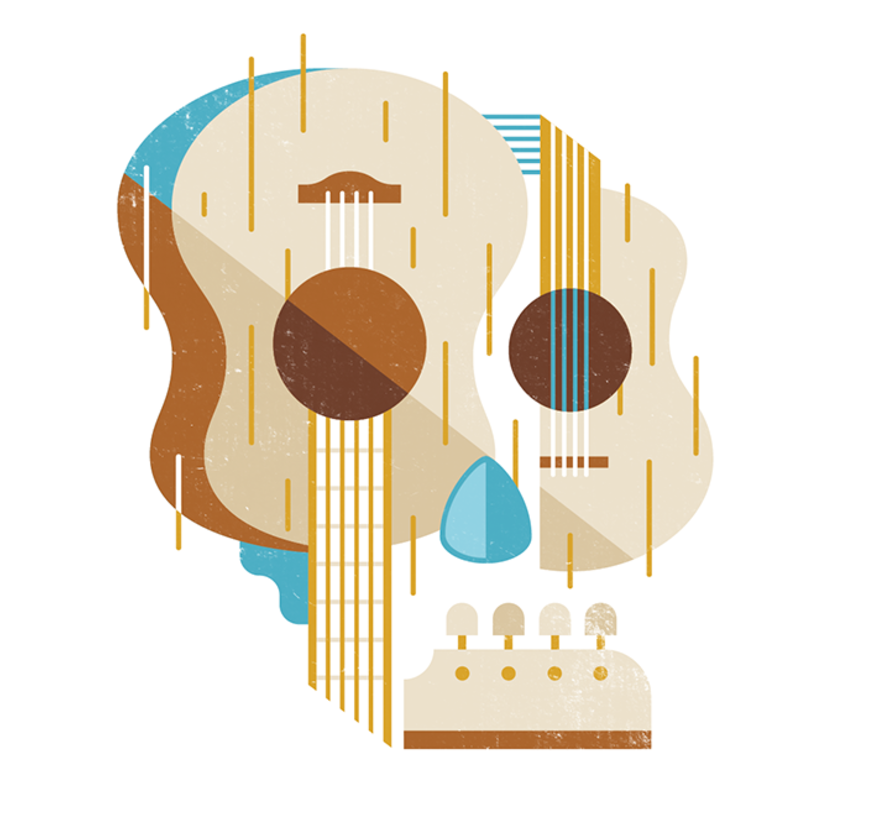 The challenges are great because they present a problem to be solved. Every time a new one is announced I get excited because it's a new puzzle. I would never have come up with this result if I wasn't initially inspired by the challenge theme, so thank you to whoever first suggested it!
If you had a playlist to go along with this design, what five songs would be on it?
Hmmm…well it would have to be songs that feature the guitar, obviously. I wouldn't call myself a music expert by any stretch, but here are a few of my favorites:
"Life by the Drop" by Stevie Ray Vaughan

"In the Mood" by Robert Plant

"Wish You Were Here" by Pink Floyd (coincidentally this is probably the only song I can play on guitar)

"Beast of Burden" by The Rolling Stones

"P2 Vatican Blues" by George Harrison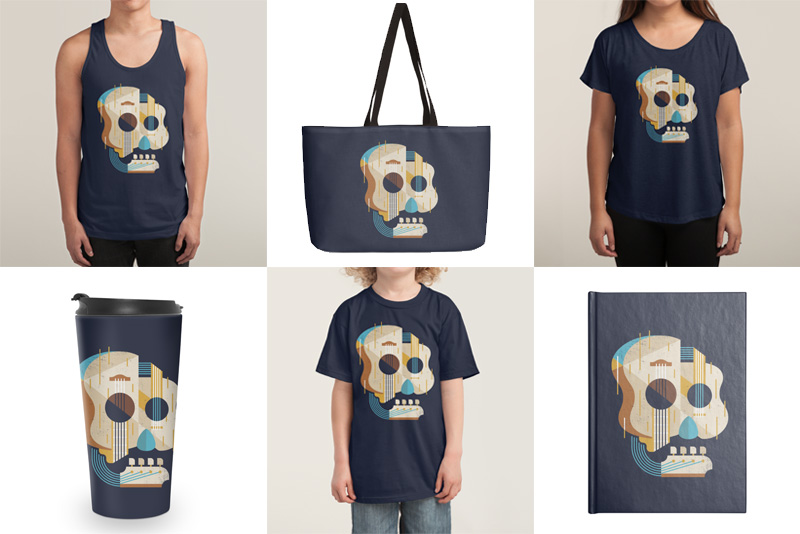 What were some of the challenges of working with the cubism style?
I struggled a bit with how much to deconstruct the elements. In traditional cubism paintings, sometimes things are so deconstructed that you almost don't even know what you're looking at. In the end, I wanted the guitar and the skull shape to be equally obvious, so I didn't go too crazy.
What did you learn about cubism while creating this?
While researching cubism prior to starting, I came across a ton of paintings that I'd never seen before. It astounds me that people in the early 20th century were able to make these amazing, detailed compositions without any technological assistance (namely the use of ctrl-z). This design took me 6+ hours, which is relatively long for me to spend on one submission. I cannot imagine laboring over a painting for years like traditional artists would sometimes do. I have a lot of respect for anyone who has the patience to paint, especially in this style.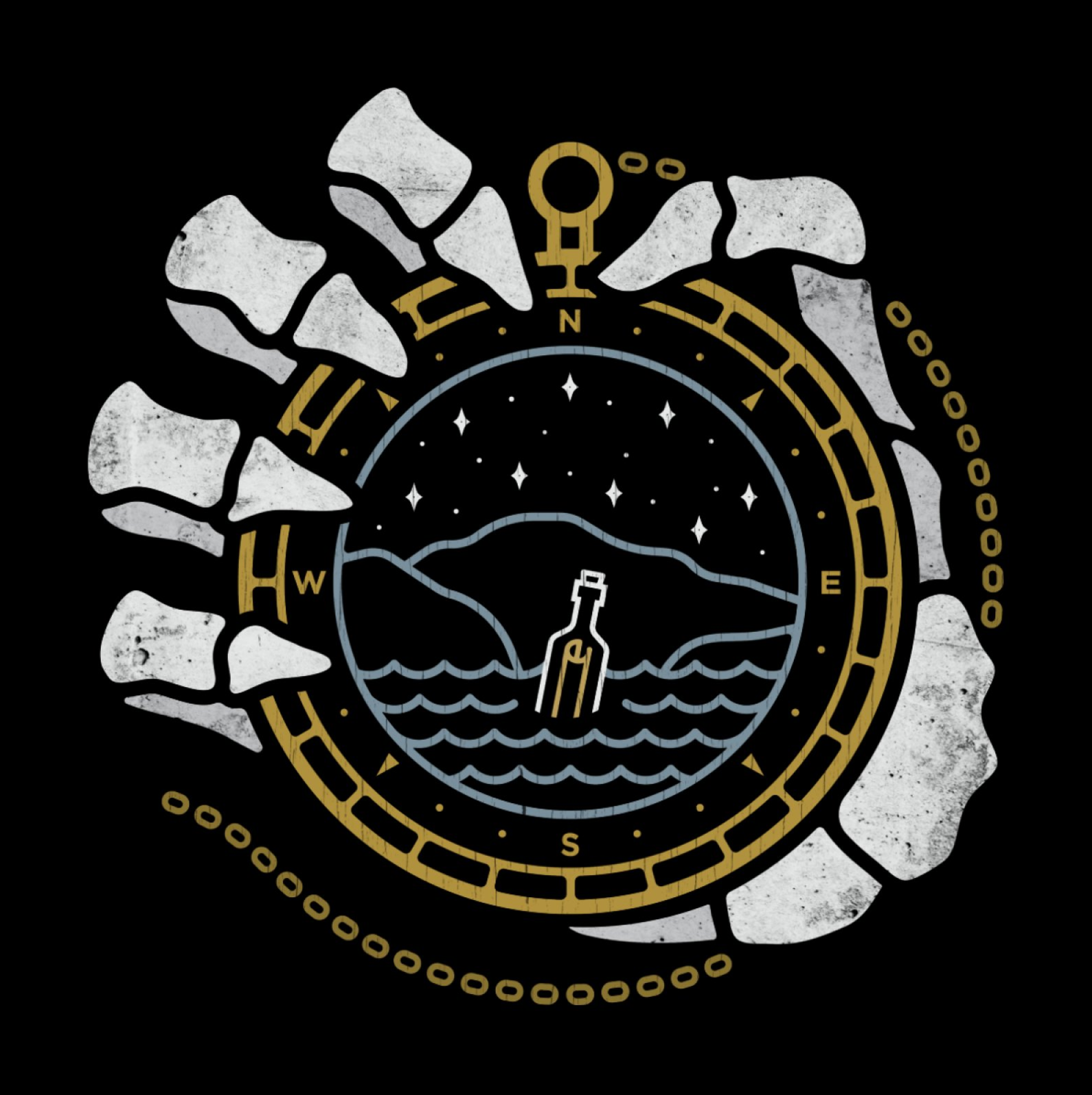 Do you have a favorite classical artist?
I'm not sure what movement to put him in, but my favorite painter has to be Charles Burchfield. He used watercolors in an unconventional way to create some really spectacular landscapes. His paintings are unique and really ahead of their time, some of them borderline psychedelic. I will say that he's kind of a big deal in my city, so that may have swayed my opinion a bit.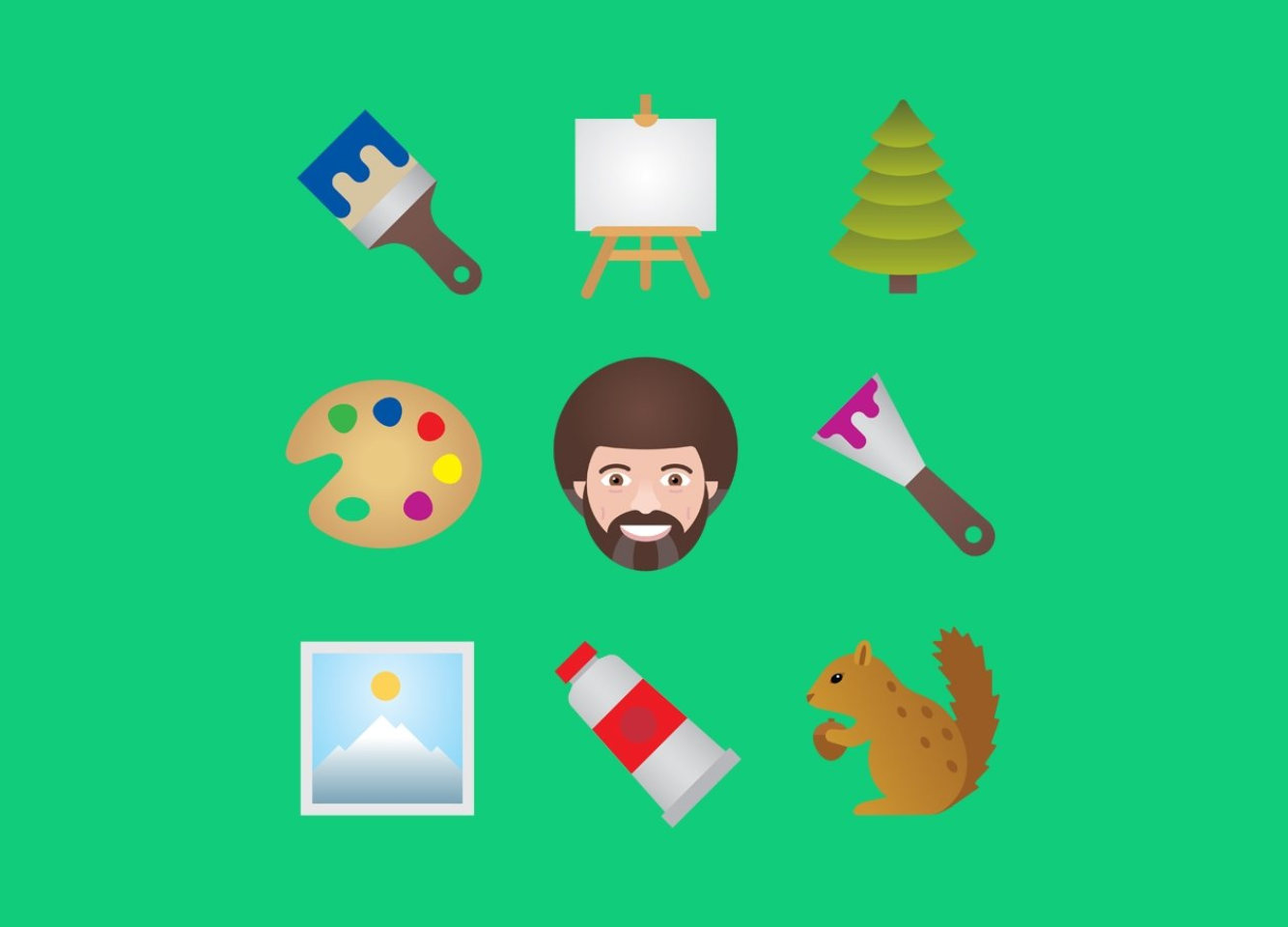 Anything else you'd like to share?
I probably sound like a broken record at this point, but I'm just so thankful for the support and recognition from everyone on Threadless. Hopefully folks aren't getting sick of me yet, because all of these wins have only increased my motivation to keep making new stuff!
Shop the winning design!