We've officially caught the love pug. They're strange, don't make a whole lot of biological sense, and we can't get enough of 'em thanks to the folks in Threadless Artist Shops with an affinity for the curly tailed creatures. But one Artist Shop reigns supreme for their love of all things pug: Huebucket. From pugs doing yoga to pug faces hidden in succulents, if you want a pug design and you don't find it in Huebucket's Artist Shop, you might want to find a new dog to obsess over.
We talked to the man behind this Shop about his new Threadless design "Social Pugs", about his own pug named 'nasty', and about his Artist Shop. Check out the interview!
.     .     .
First things first, tell us a little bit about yourself! 
I am a full-time artist and run both the Huebucket & Pugs Gym shops. My artist name "Huebucket" came from combining an art term like "paint bucket" with a personal name.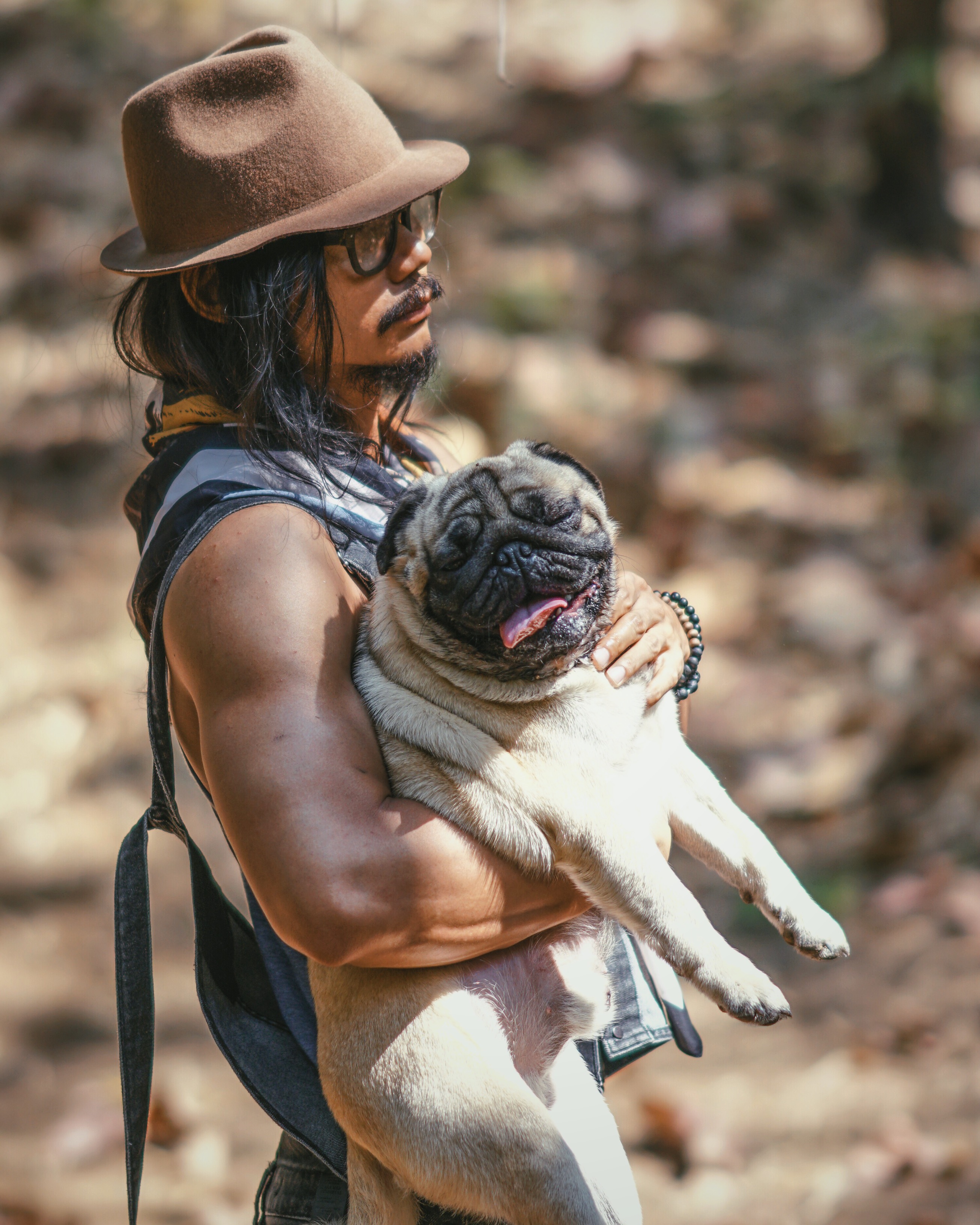 Just a guess, but it seems like you kinda like pugs! When did the pug love start? Do you have a pug?
I do love dogs. I own a pug and four French bull dogs. They always inspire me to make new designs. Feel free to say hello to my pug @nasty_thepug on Instagram.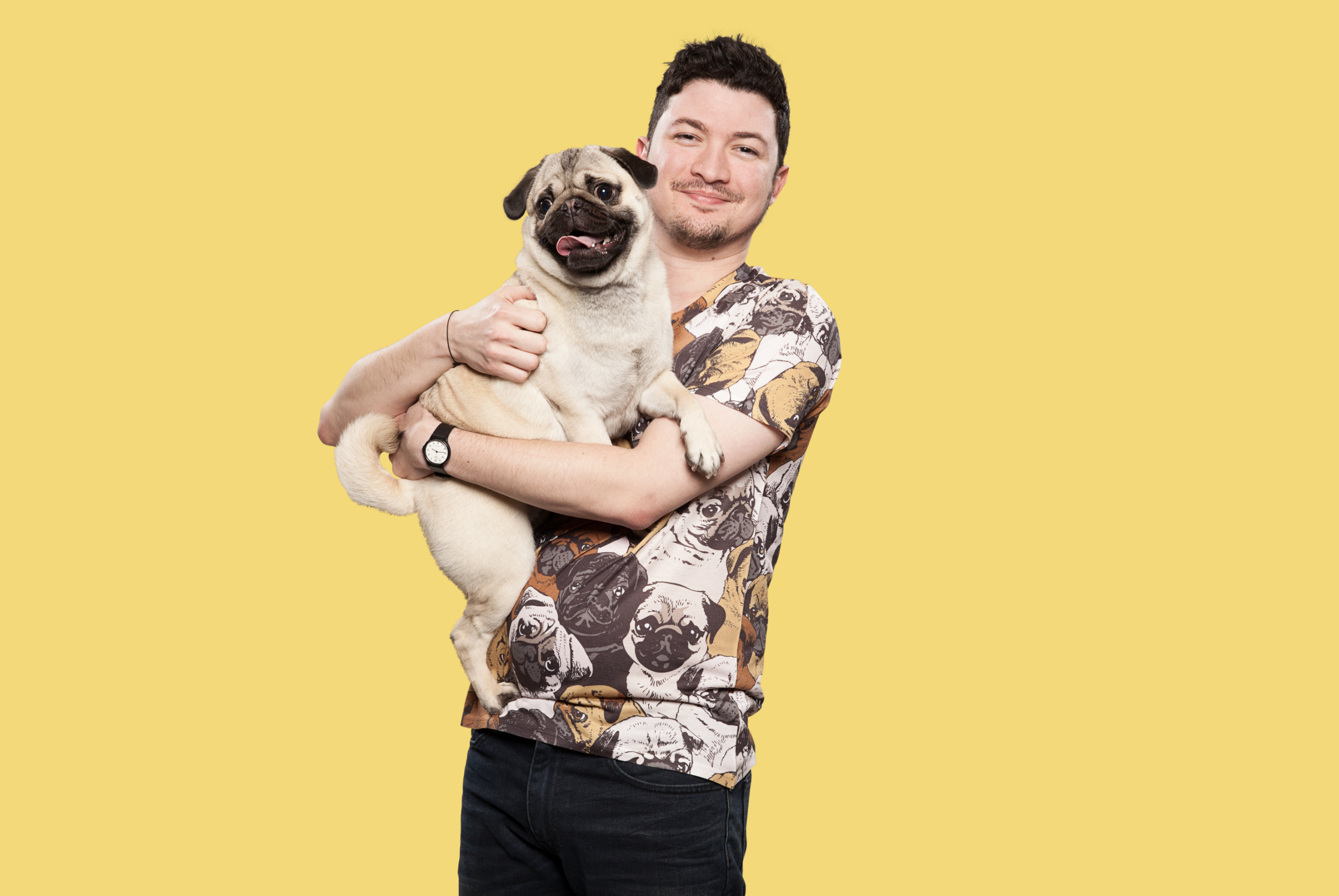 You have an Artist Shop with us AND your work is on Bucketfeet, too! Tell us a little bit about the designs in your Shop.
All of the designs in my Artist Shop are about pugs & working out. Those are two things that I love in my life so I combined them together.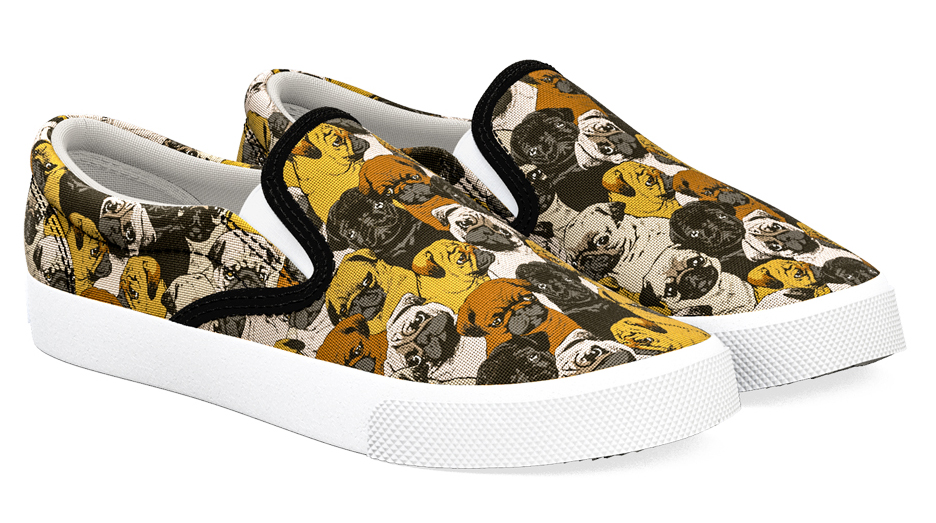 Tell me about this design! How long did it take to create?  
This design took me a week to create. I started by looking for the right expression on my pug's face and then I worked it into a pattern.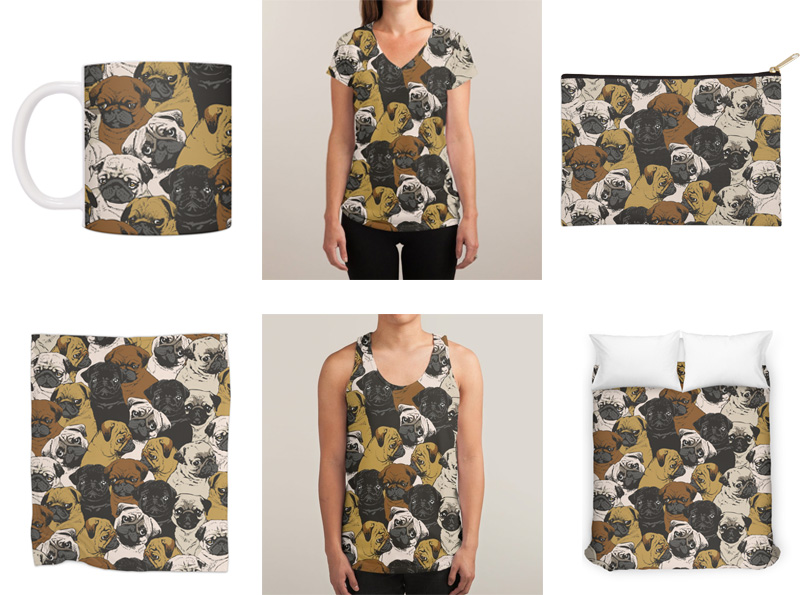 Do you sketch these pugs out first or do everything digitally? 
I work directly onto my computer so I  have some rough sketches here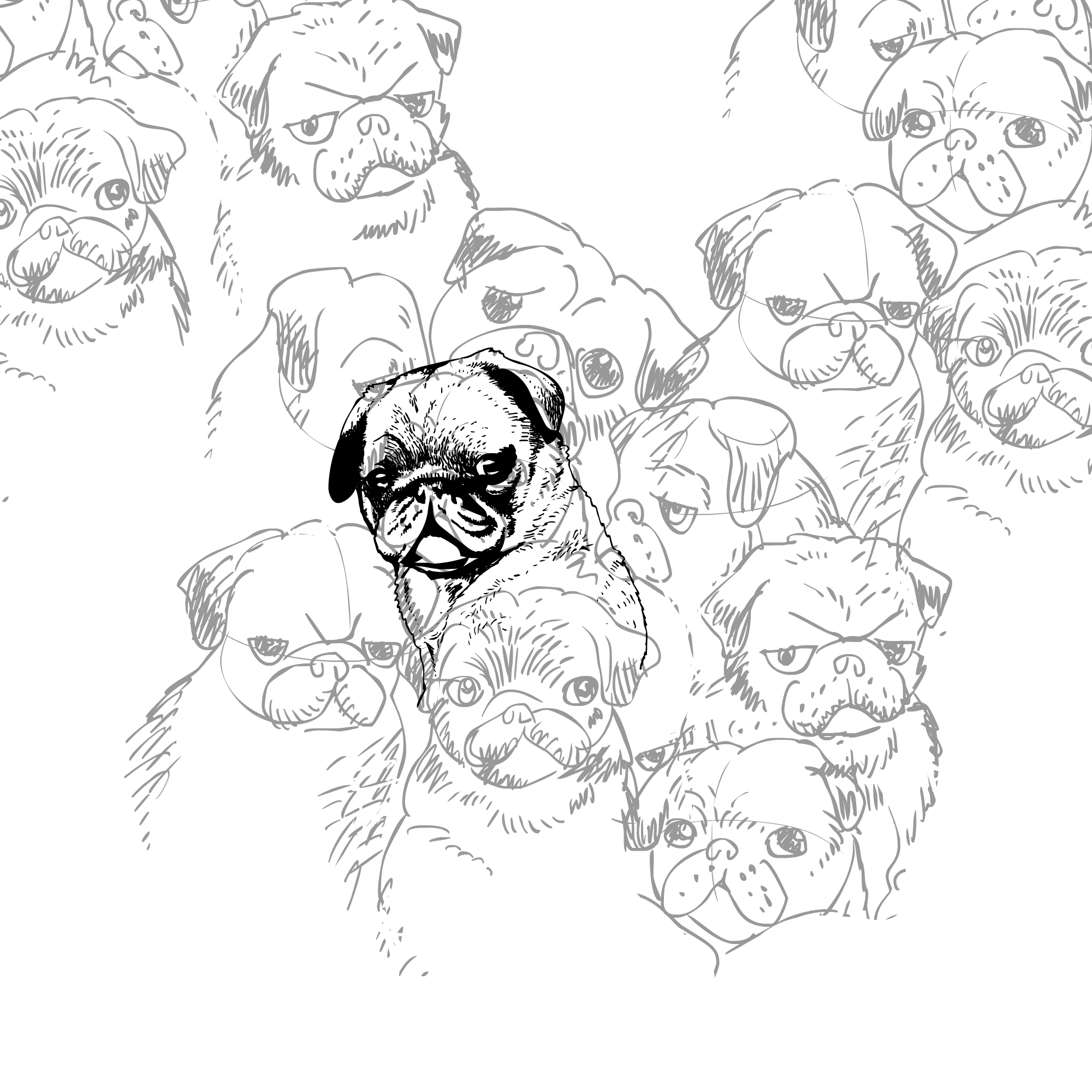 Finally, do you have a favorite pug gif?
I love this one: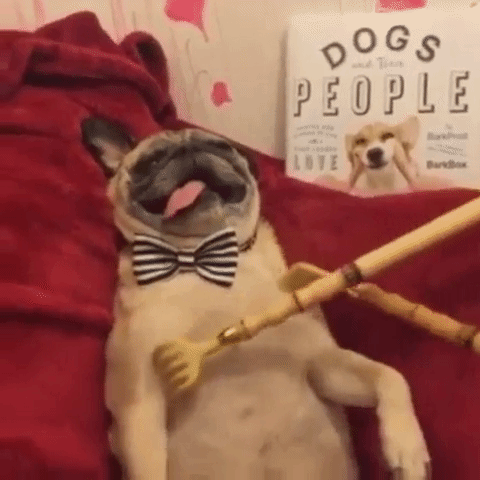 Shop the design here!