Part of being an artist is being a free spirit. And very little says "free spirit" like the skateboarding lifestyle. So it's no wonder that art and skateboarding go together so seamlessly.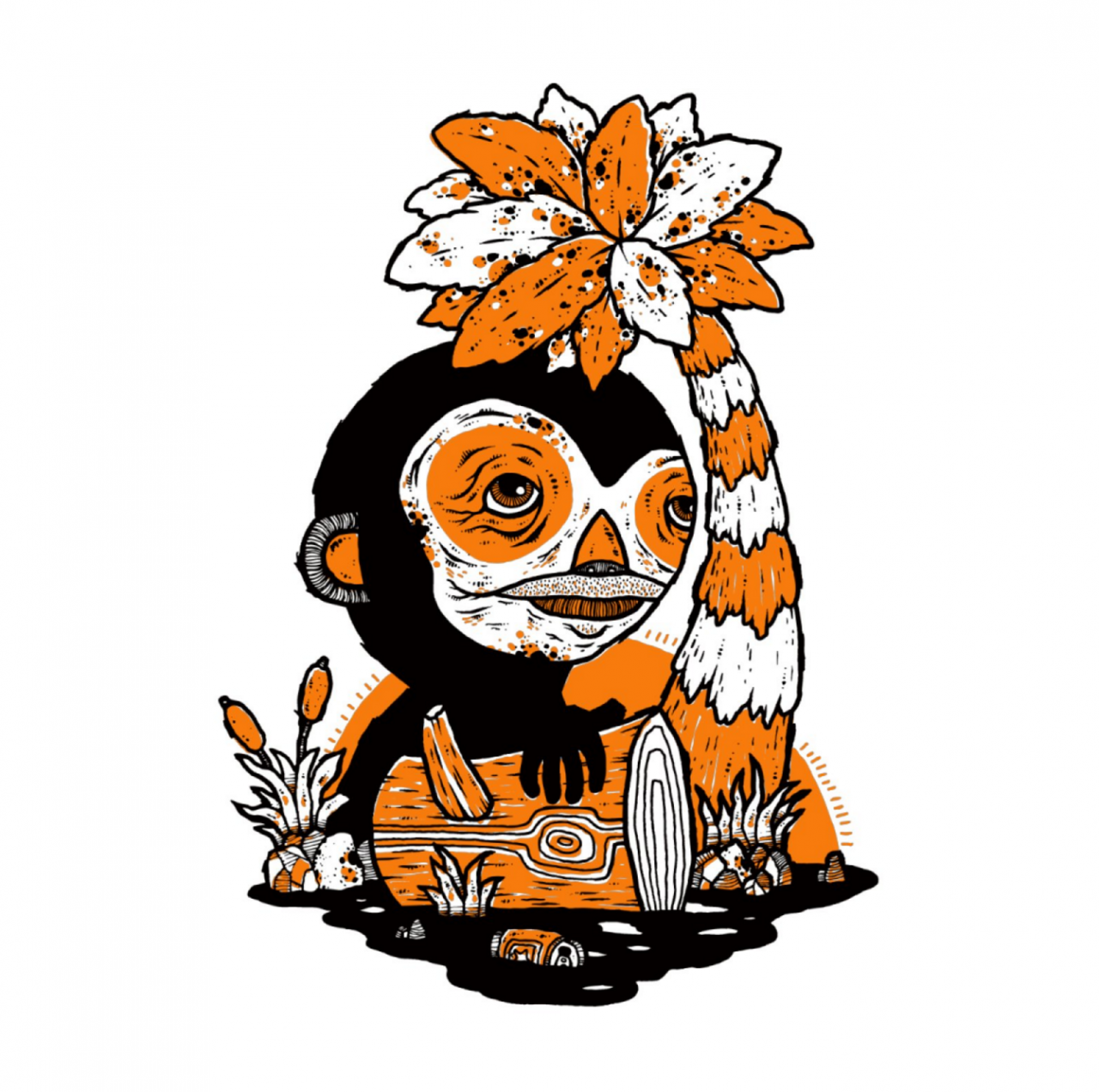 And writer, artist, and skateboarder Michael Sieben may be the greatest modern example of the artsy and skateboarding worlds coming together in perfect harmony.
As the managing editor for Thrasher Magazine, writer at Juxtapoz Magazine, the founding member of Okay Mountain Collective in Austin & co-founder of The Program skateboards, and a family man, Sieben is the definition of "Jack of all (creative) trades." So we're beyond stoked that he added a Threadless Artist Shop to his list of creative outlets.
We interviewed Sieben about how he got his start in the writing world, the connection between art & skateboarding, and the role nostalgia plays in his work. If you want to get a serious kick of creative inspiration, check out his interview below.
. . .
There's such a connection between the skateboarding world and the art world. What do you think this connection stems from?
I think, historically, skateboarding has always been attractive to creative individuals: illustrators, graphic designers, photographers, videographers, musicians, writers, and obviously skateboarders themselves. There are so many opportunities and avenues for self-expression within skateboarding, and the subculture celebrates inventiveness and imagination.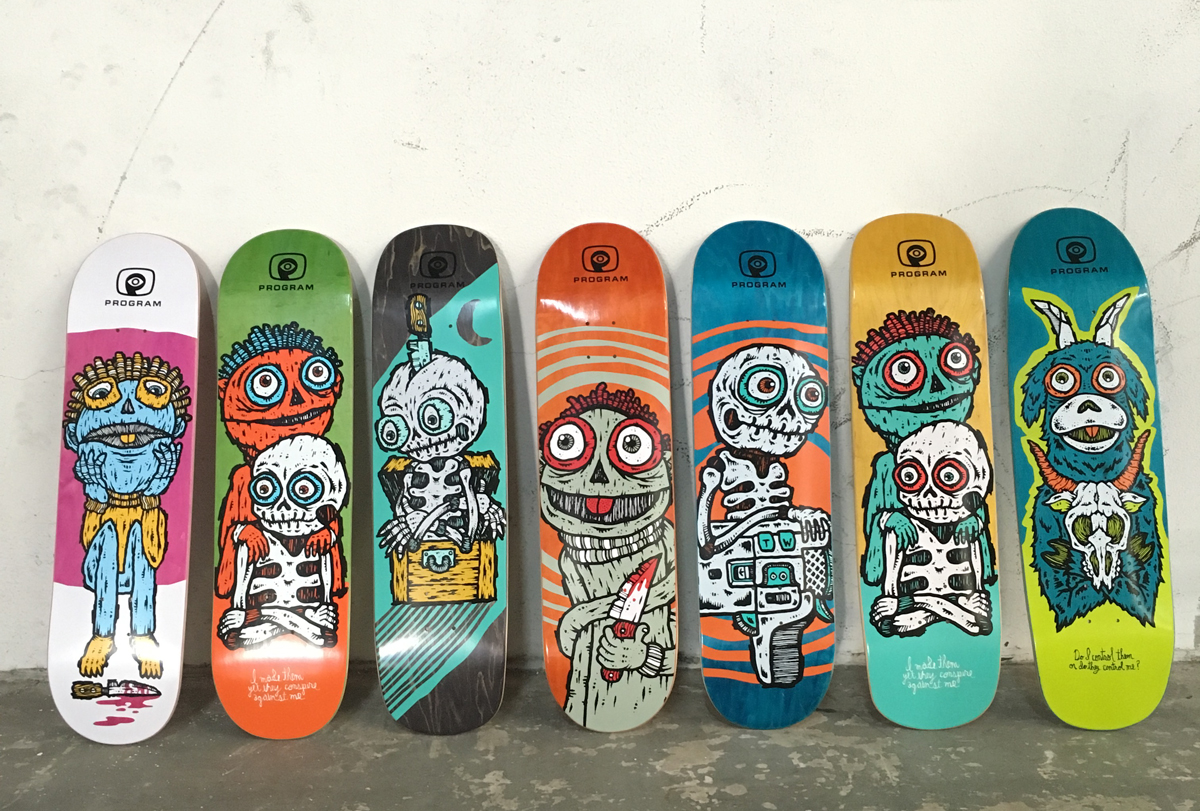 That being said, I think there were two important galleries in the '90s that helped connect the world of, for lack of a better term, skate art to the actual art world: Alleged Gallery in New York and Space 1026 in Philadelphia. There were others, but I think early on those two spaces showed skateboarders worldwide that we had the power to organize and celebrate our own work instead of waiting for validation.
Fast forward to Aaron Rose's Beautiful Losers documentary and there's no denying the importance of skateboarding culture to pop culture at large.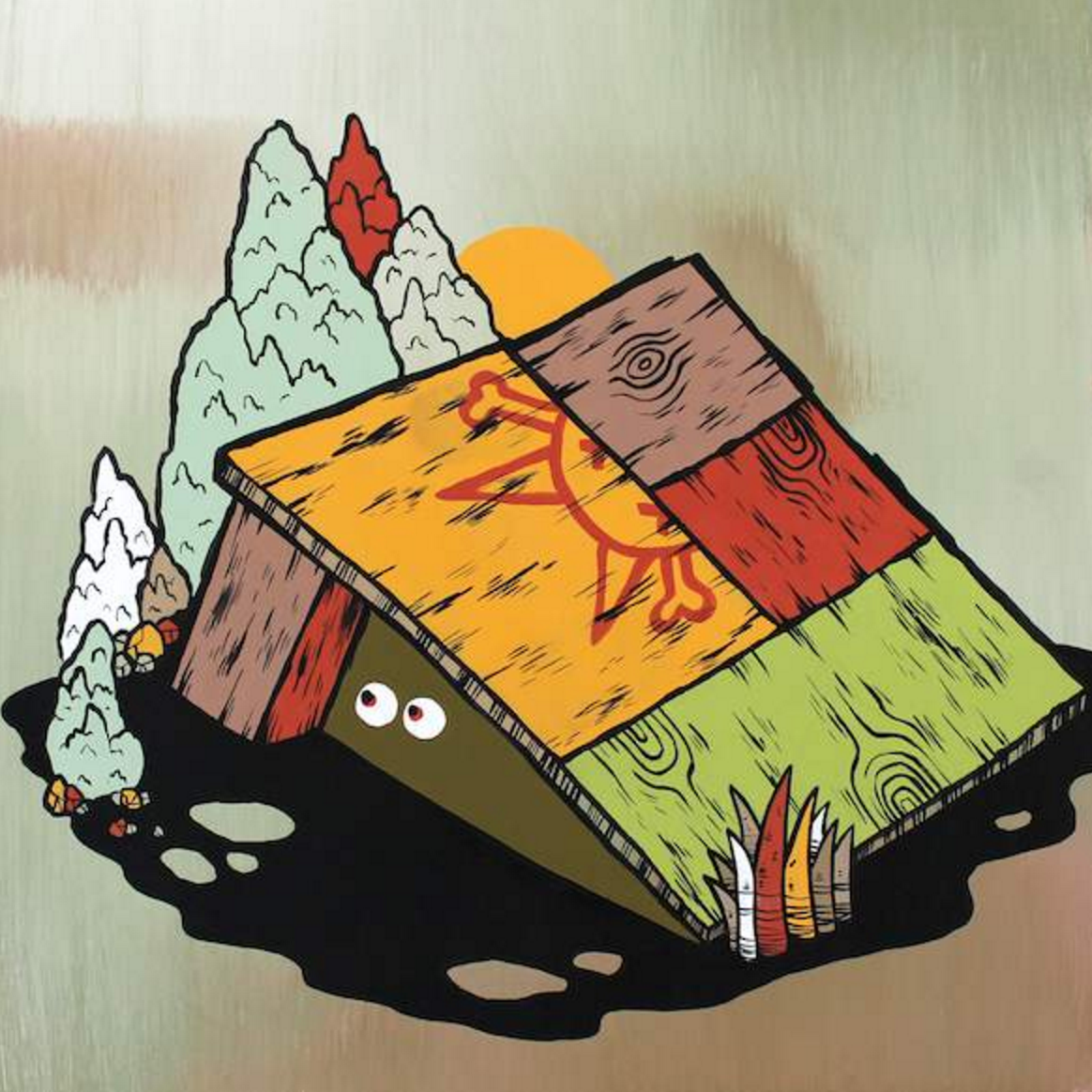 I love the concept of "The Dwellers" in your It Will All Happen Again installment. What was the significance of the show's title? Is the theme of childhood and nostalgia one you regularly explore?
The title It Will All Happen Again is taken from Peter Pan by J.M. Barrie. As a show title, it alluded to skateboarding culture being similar to Peter Pan's inability/reluctance to grow up because the entire industry is essentially celebration of adolescence.
And, yes, much of my work is fueled by nostalgia. I try to stay connected to the things that I found amazing as a child. I try not to forget that the very thought of dinosaurs actually existing is fantastic.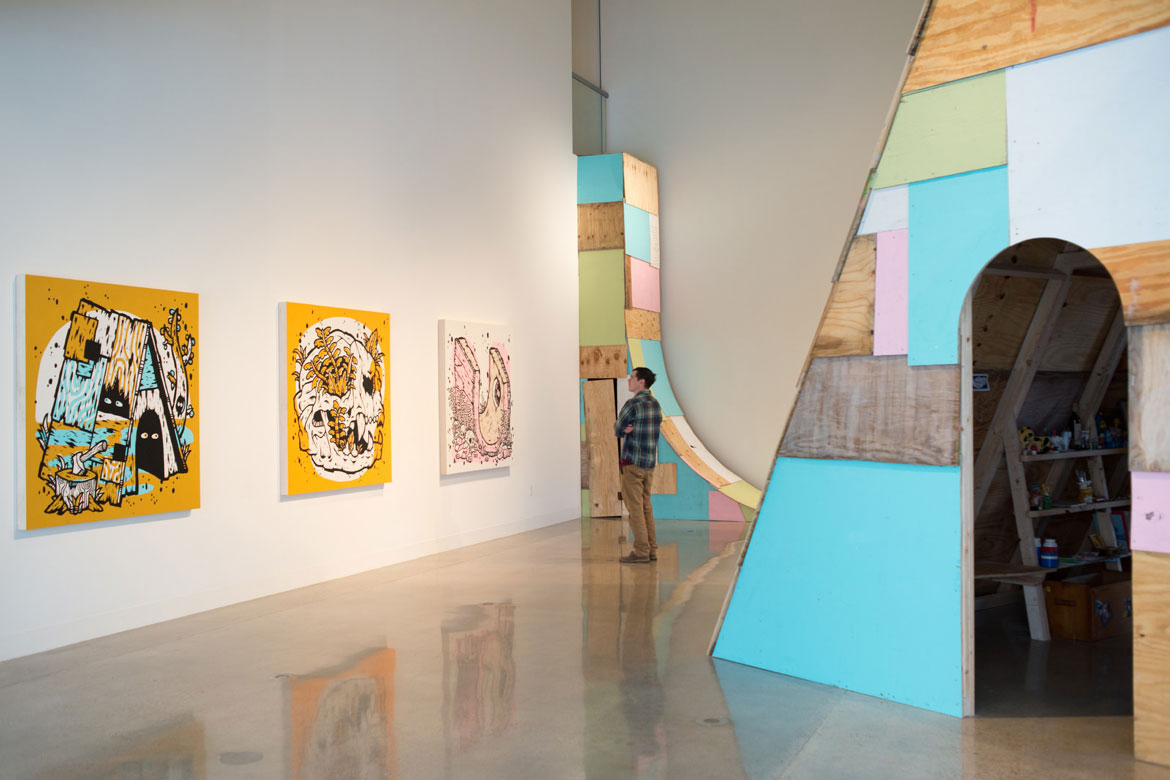 How has having a family affected the nostalgia aspect of your art? Do your kids inspire your work?
They absolutely inspire my work. Although, if anything, they have helped me live more in the present rather than mainly occupying my headspace with thoughts of years gone by.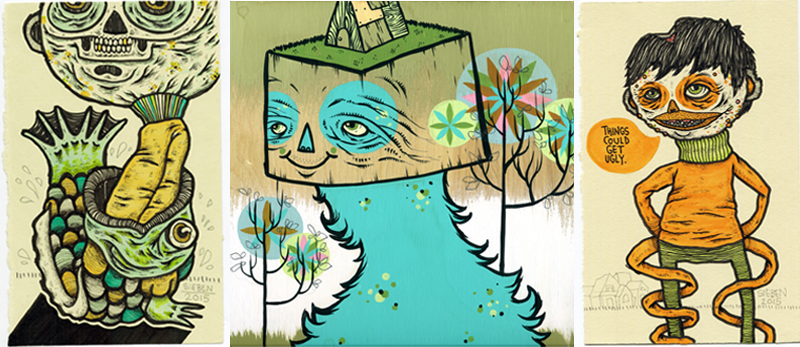 I read that you used to send home-made zines to artists you liked, that's really cool. Is this something you'd recommend to artists?
Yes, I used to make lots of drawing and skateboarding zines and I sent them to artists that I looked up to. The best response was probably when Ed Templeton gave some copies of my zines to Michael Burnett (Thrasher magazine Editor at Large) and he offered me a staff position as a writer and illustrator for the magazine.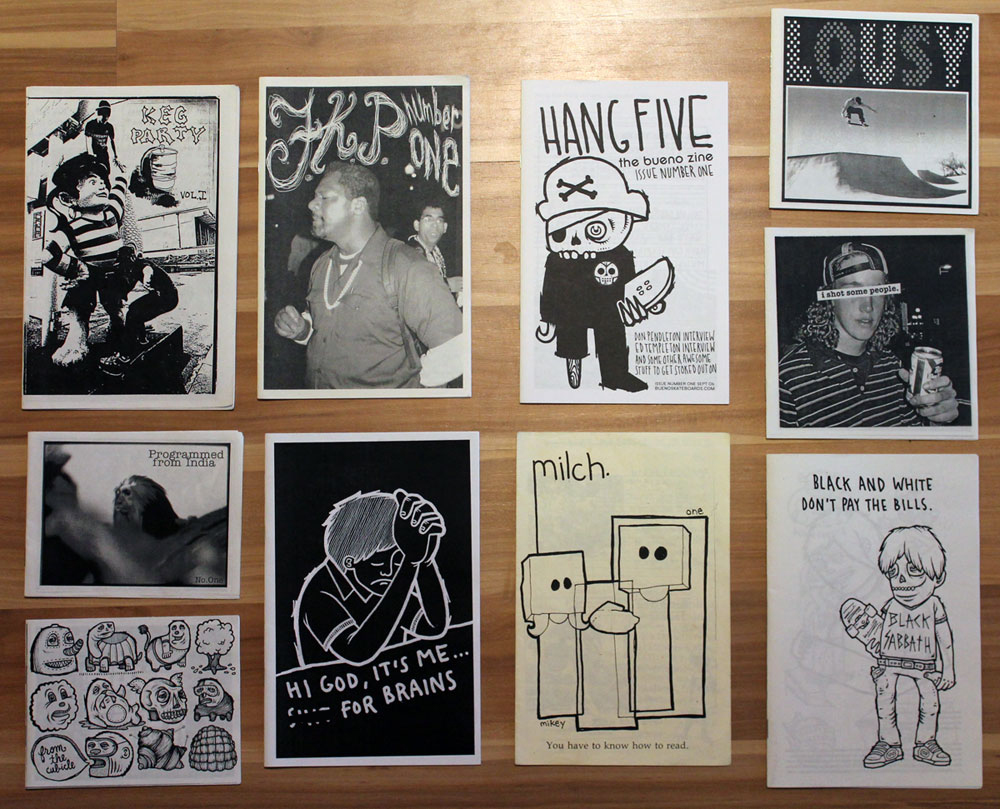 The Internet is great, but its lack of physicality can make it somewhat impersonal and cold. That being said, yes, I would definitely recommend that artists make zines and send them to contemporaries and people they respect.
How did you get started as a writer?
My buddy Lee Brooks and I started a zine in the late '90s called Keg Party. Lee shot skate photos and I did illustrations, but we thought our zine might benefit from some words too. With no money to hire writers, we started writing ourselves. That's where it all started. I continued making other titles and started really focusing on writing and taking it more serious with a zine called Programmed from India. That led to the Thrasher job and I've since had a regular column on the Vice site and currently have a regular column in Juxtapoz . Writing wasn't something I ever actively planned on making a part of my career; it just happened organically.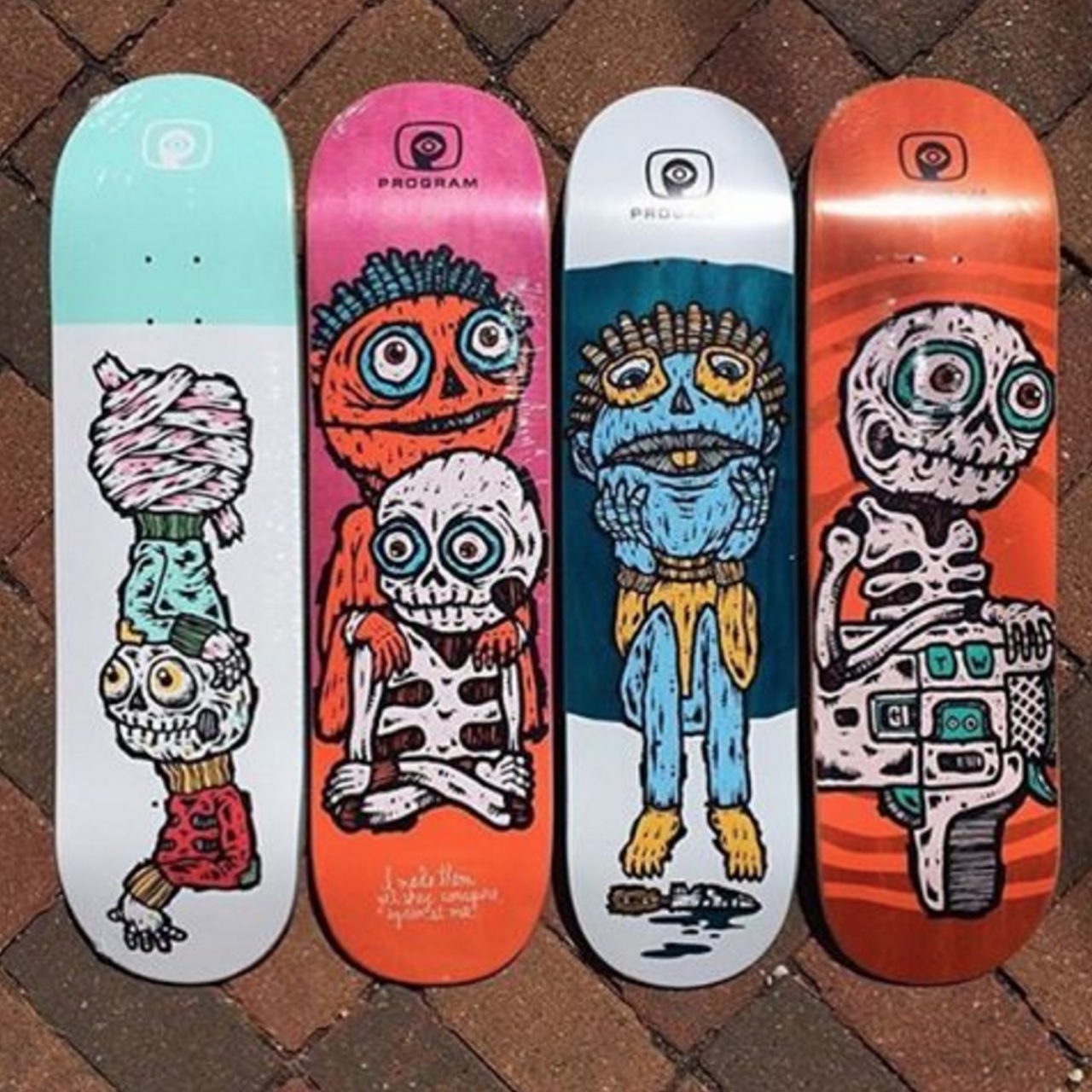 What attracted you to doing art for skateboards specifically?
As a kid, I was always drawing, always interested in making art. But at the age of 12 I walked into my first skate shop and was completely blown away. This was in 1986 and the walls were covered with decks featuring the illustrations of Vernon Courtland Johnson, Jim Phillips and Pushead (and many others, but these were the three that jumped out at me).
Designing skateboard graphics just seemed like the coolest thing you could do. I currently co-own a small skate brand called The Program and to this day it's very rewarding to design skateboard graphics and later see them in the wild.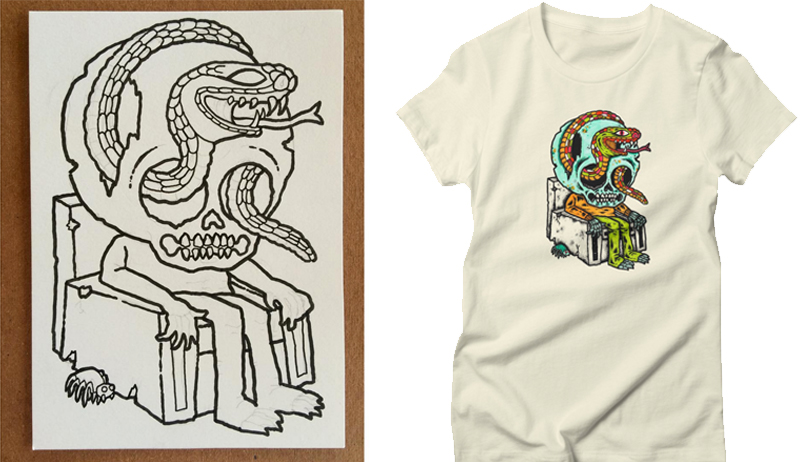 What do you like most about designing t-shirt graphics?
I like the idea that a t-shirt could be a kid's first introduction to art or illustration. T-shirts are essentially affordable, functional pieces of art, in my opinion.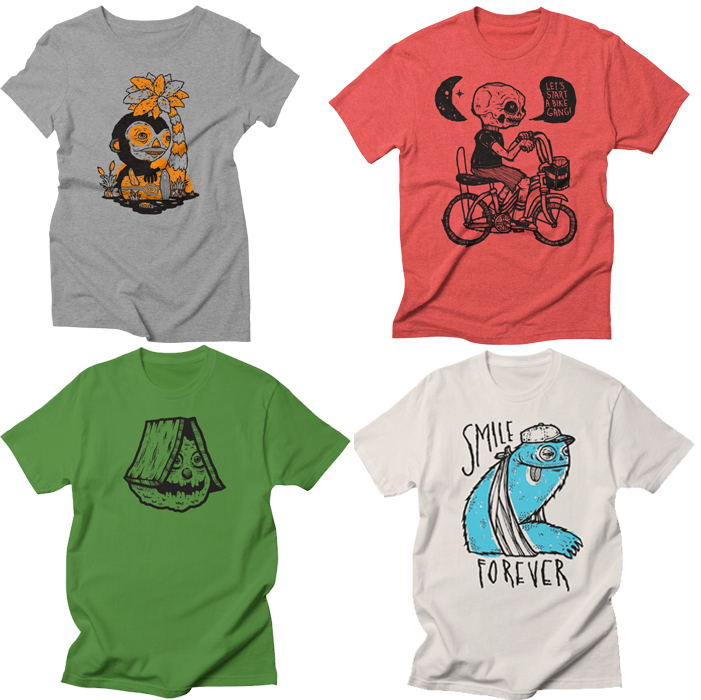 I still have t-shirts from when I first started skating that I wear to this day. Knowing you're designing something that could still be in active use 20+ years from now is kinda cool.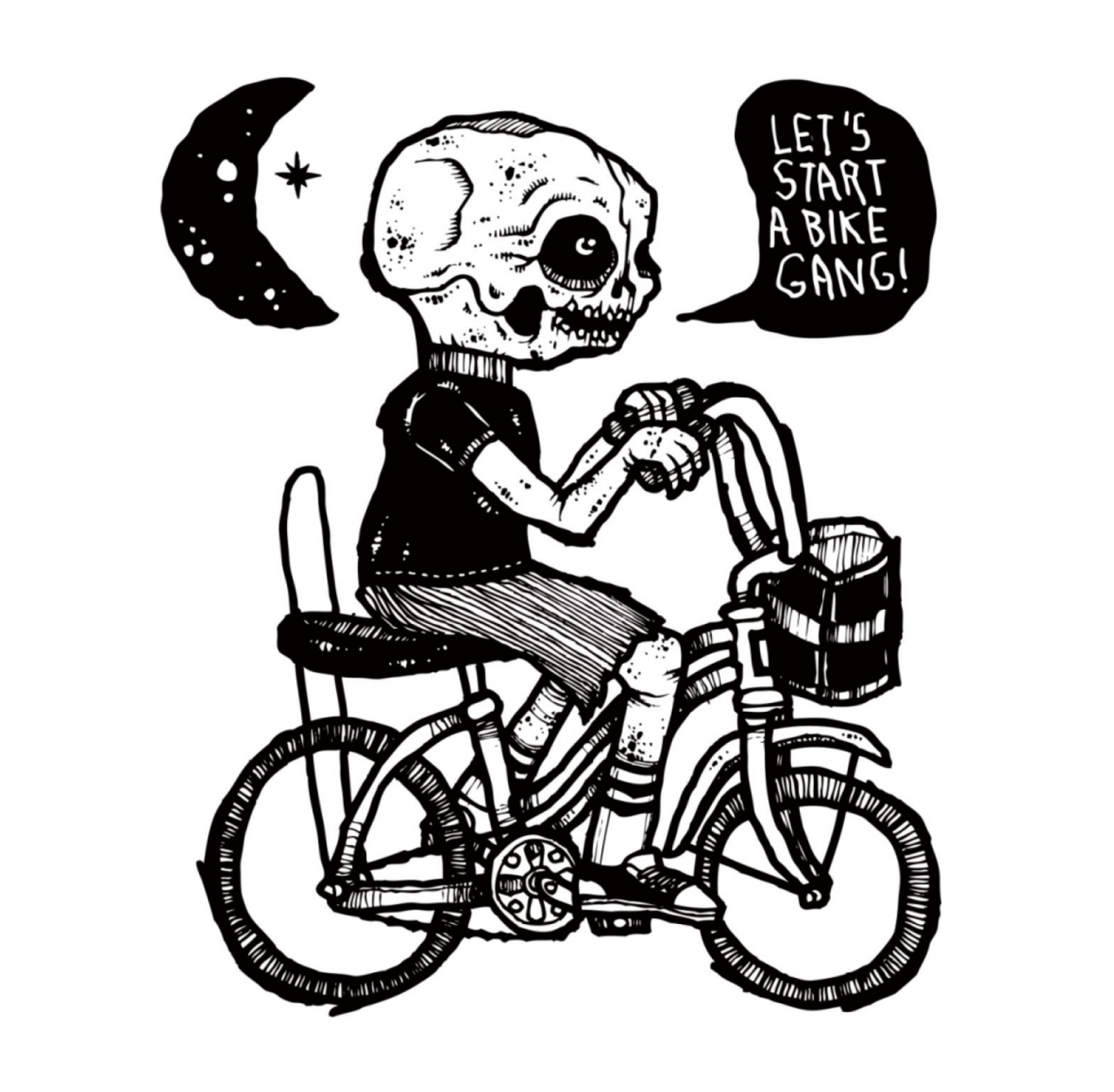 What made you decide to open a Threadless Artist Shop?
Probably most importantly—the fact that I was invited to open one.
After researching how the Artist Shops work, it seemed like a perfect landing pad for illustrations and drawings that I think are cool but might not make sense for me to pitch to a company. It essentially gives me the opportunity to create my own little brand of weirdness without worrying about how it fits into a
company's direction, ethos, etc.

How did you choose which designs you were going to put in your shop?

I looked through my archives and tried to curate a body of work that fit together stylistically and felt like a small, cohesive collection for an initial launch. I'll most
likely vary future offerings—add more experimental or concept-driven pieces to the shop—but for now I wanted the designs to be indicative of my recognizable illustration style.
Your style has such a storybook (a la "Where the Wild Things Are") meets street art look to it – how did you develop your style?
I think of it more as a hybrid of children's book illustration and skateboard graphic illustration from the '80s. I'm definitely influenced by the skateboard designers I previously mentioned as well as children's book illustrators from my youth: Maurice Sendak being at the top of the list, but also Dr. Seuss, Richard Scarry, Shel Silverstein and countless others.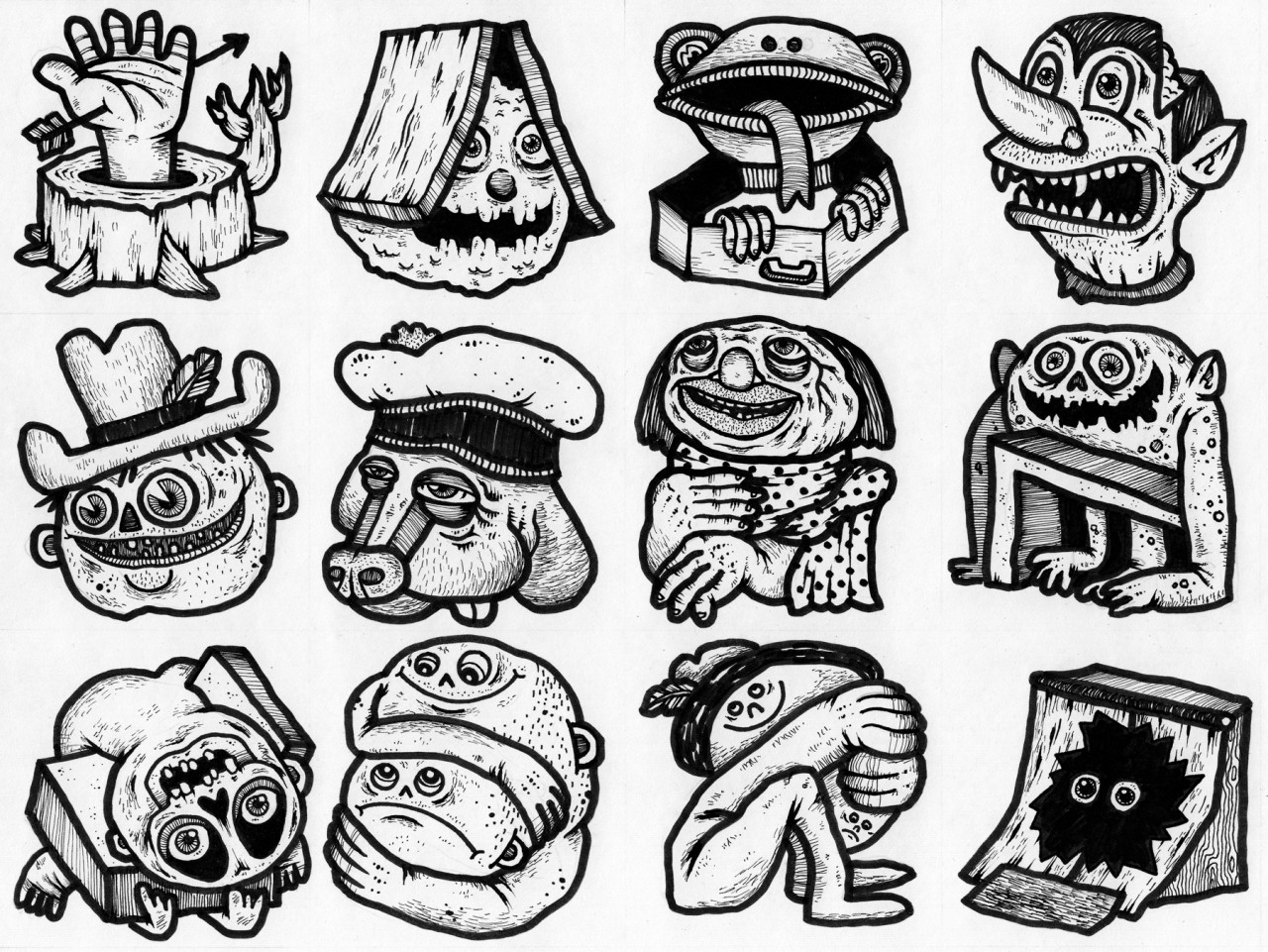 I'm also very inspired and motivated by my current art-making friends and contemporaries: Todd Bratrud, Mel Kadel, Travis Millard, Jeremy Fish, Denton Watts and many, many more.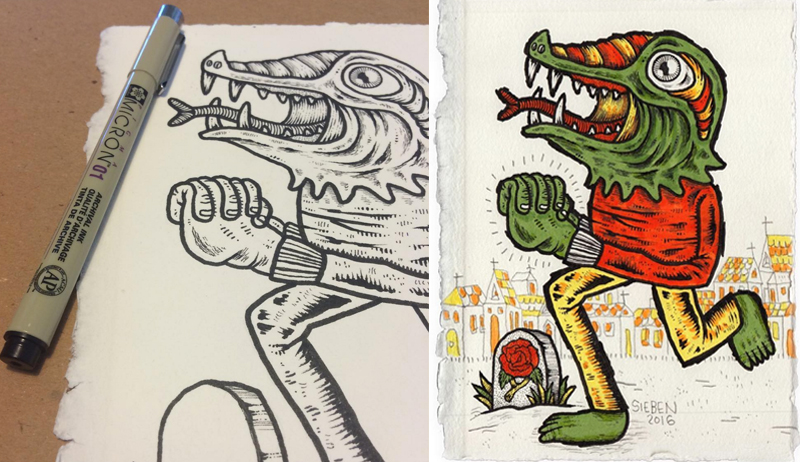 What's your creative process?
Lots of sketching, lots of erasing and being satisfied with about a third of the work I make.
Where can people see more of your work?
msieben.com
programskates.com
facebook.com/michaelsiebenart/
Instagram: @sieben_up
Check Out msieben's Artist Shop Here!