What's the one thing that's better than cats? Cats drawn poorly. And the Twitter account Poorly Drawn Cats (@poorlycatdraw) delivers exactly what you'd expect. Behold the glory: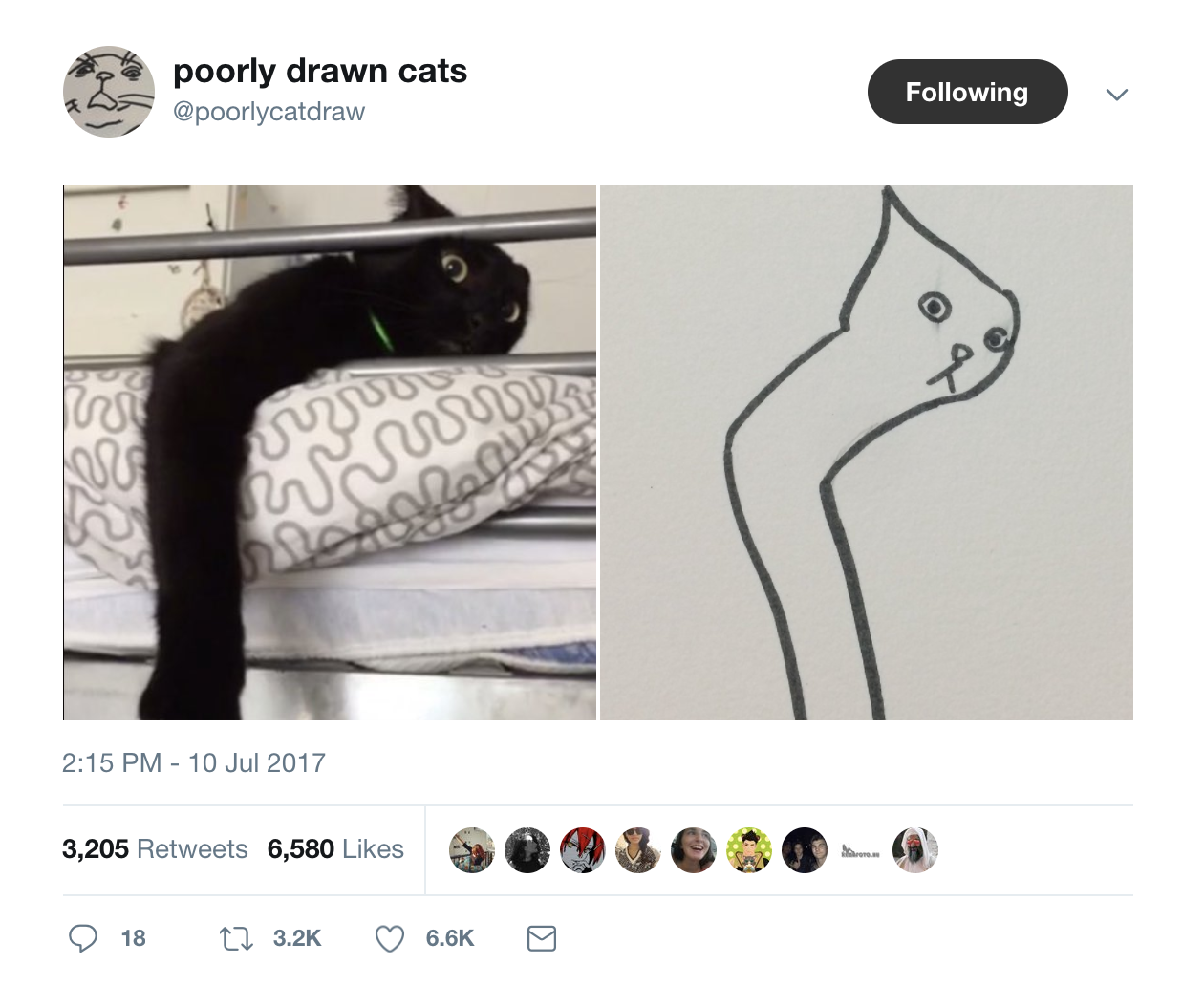 If cats and funny drawings rule the internet, then by default "Poorly Drawn Cats" is the official supreme overlord of the virtual world. Brazilian artist Heloísa (who is a master of poorly drawn cats and a master of very well drawn doodles) created the account in October 2016, and it's since gained over 25,000 followers – a number that's quickly growing.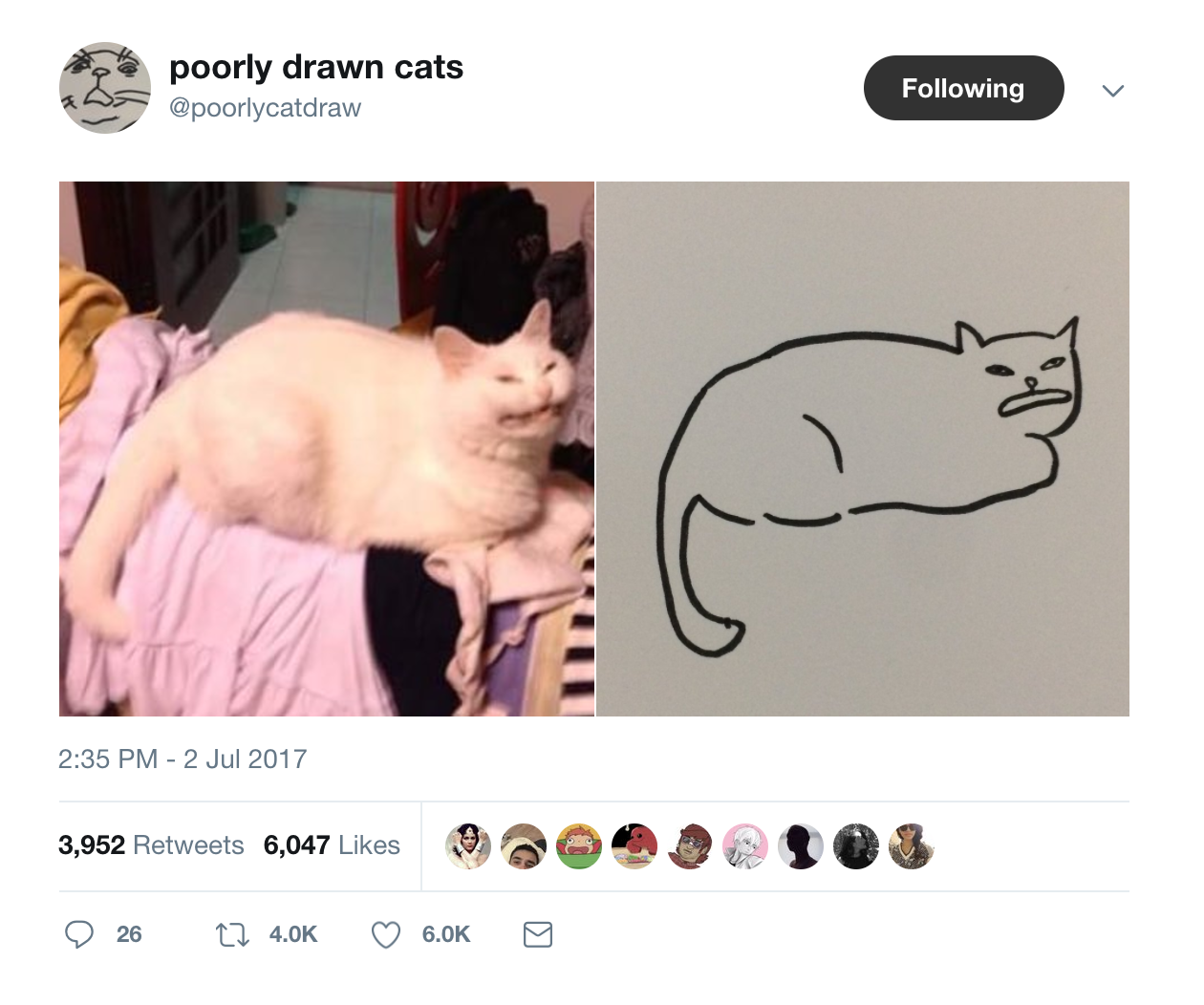 But the road hasn't always been smooth for Poorly Drawn Cats. In early July, the account fell victim to a bout of people posting images from it without crediting the artist or, worse, posting them as their own. Luckily, the loyal following Heloísa and her art have built up jumped into action, patrolling the Twitterverse and making sure her art gets the credit it deserves.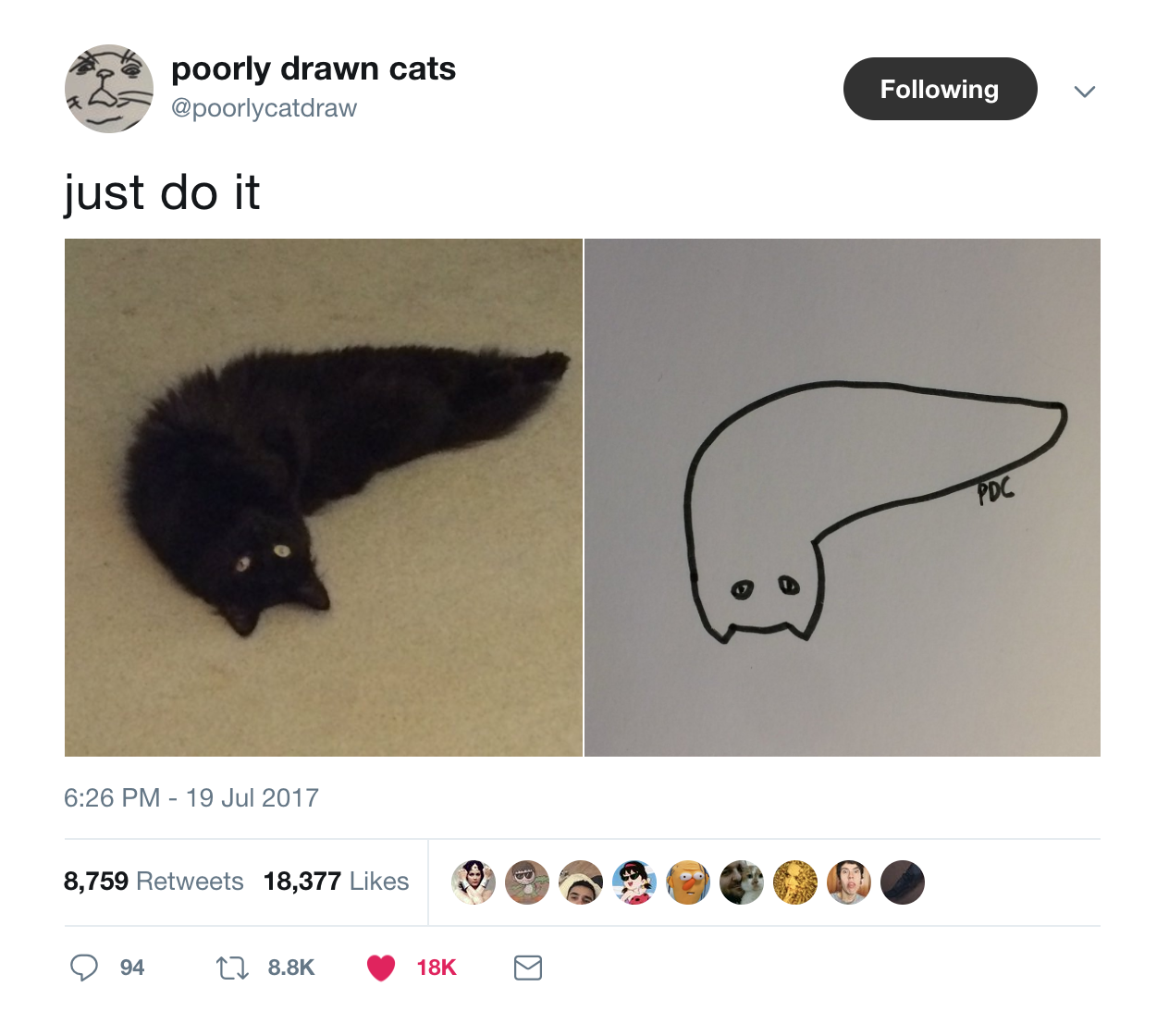 Rather than be defeated by internet thieves, Heloísa purrsisted to draw cats another day, and we're so stoked she did. The dark days of people stealing her art even took a bright turn when Poorly Drawn Cats was featured (with full and proper credit) on BoredPanda.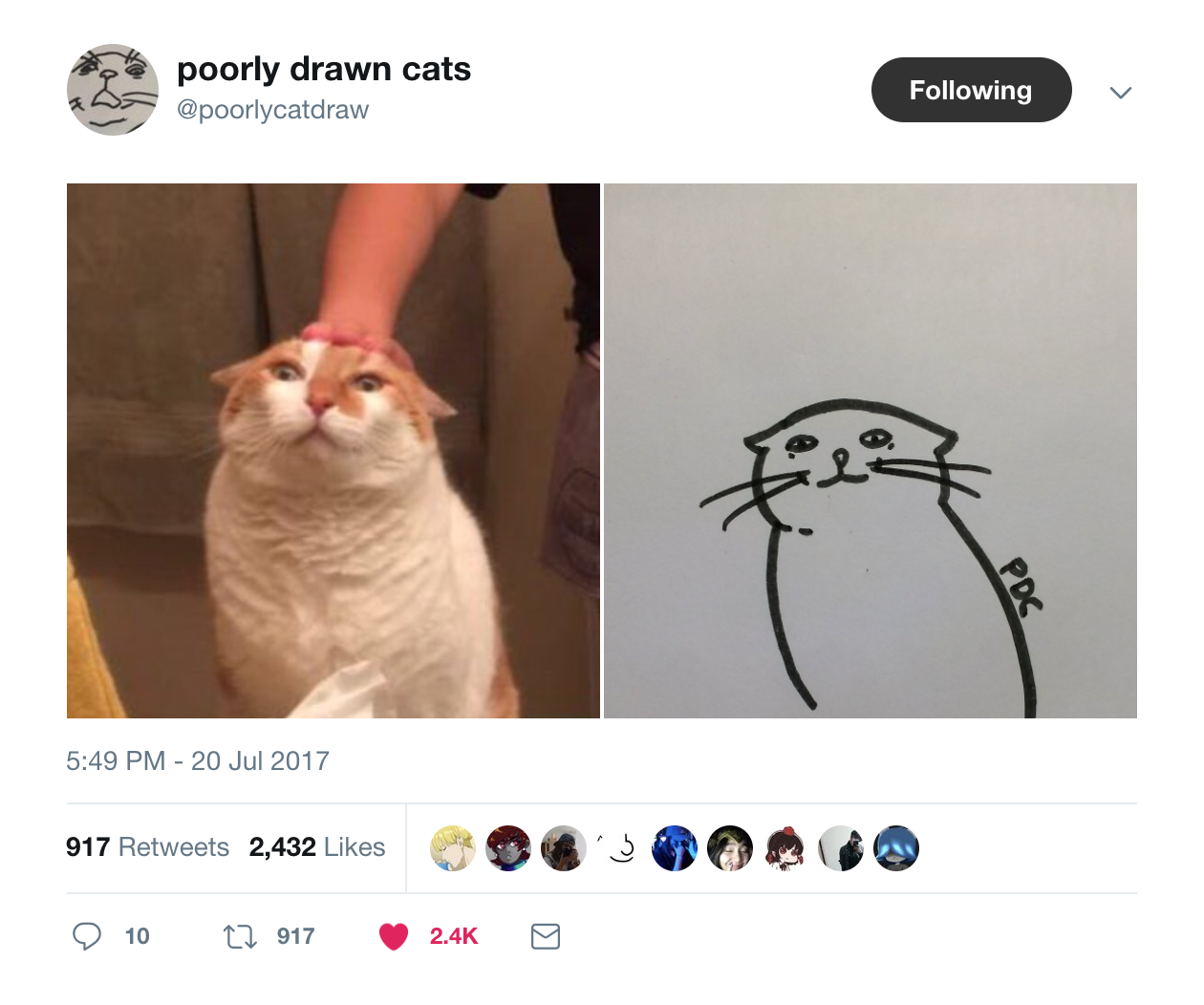 It can be incredibly defeating to see your art stolen…but when you see a community of fans come together to shoot that behavior down, it restores your faith in art-loving humanity.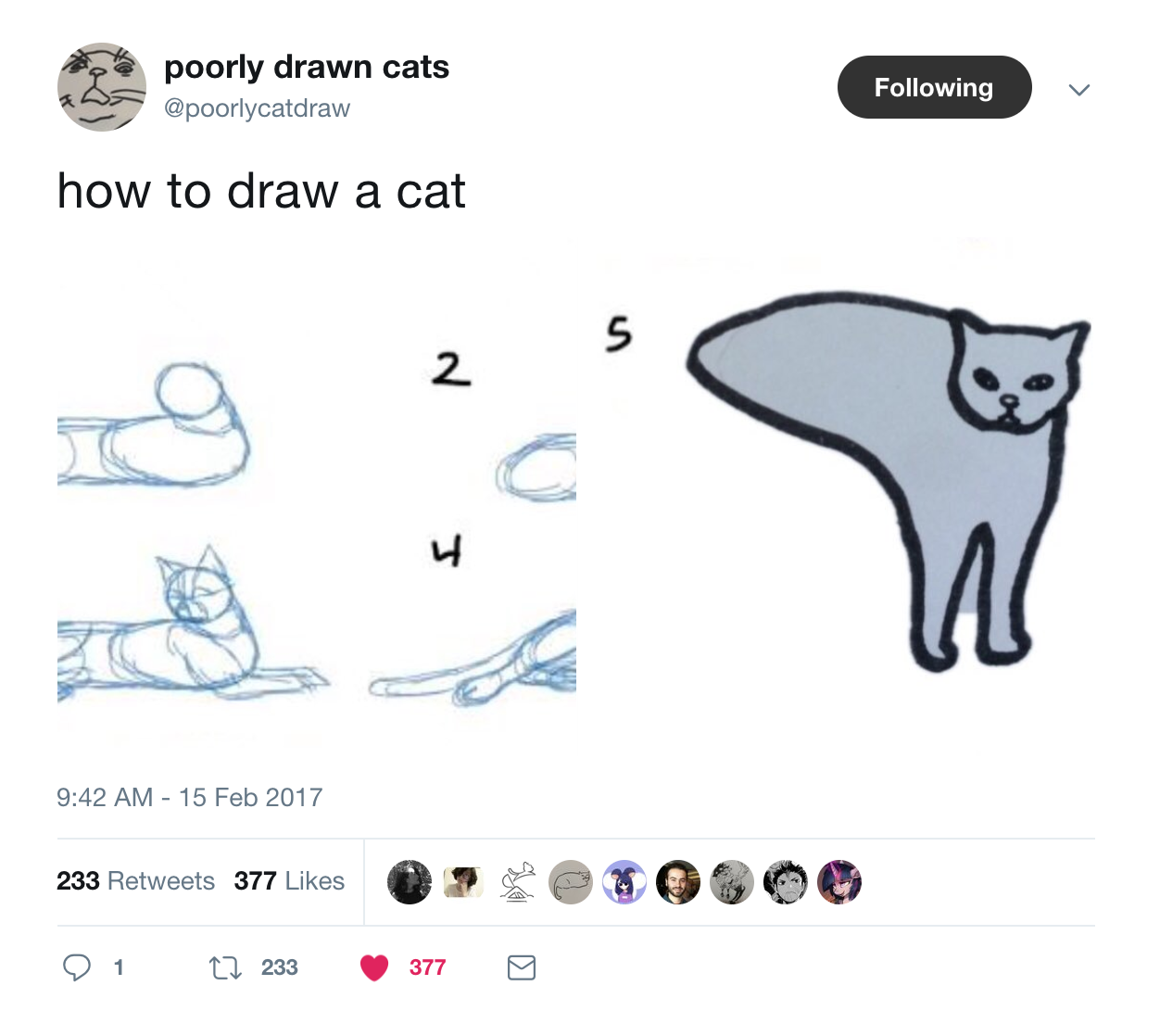 We cat get enough of these drawings right meow. Be sure to scroll through @PoorlyCatDraw for ALL of Heloísa's amazing cats!
Click for more cats!
Featured image is from this tweet!