They say there's nothin' like the classics, and it doesn't get much more classic than a good ol' t-shirt. Everyone has at least one favorite t-shirt – an old concert tee, a college tee, graphic tees. But just because something is classic doesn't mean you can't give it a fresh spin, and in this case? That means taking a classic outfit staple and styling it in a whole new way. We may be biased, but we don't think the tee gets enough credit for how much awesome it can bring to an outfit. Here's how to style a t-shirt in 4 different ways!
. . .
Dress it up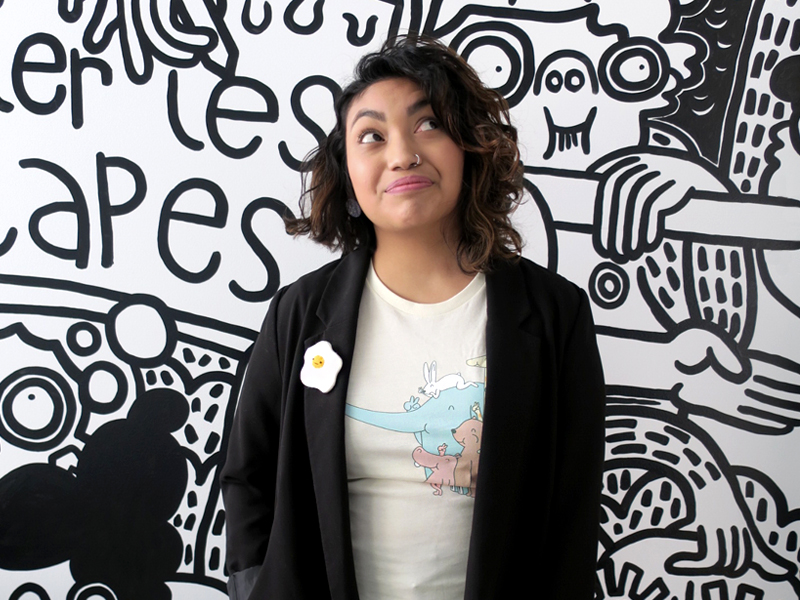 Who says a tee ALWAYS has to be casual? Tees can easily be taken from a chill, laid-back look to an outfit that's equal parts professional and comfortable. Pair your tee with a blazer, nice pants, or a smooth pair of kicks to dress it up. Give your casual Fridays or even your not-so-casual Mondays a twist that combines your unique style with a classy look.
Layer it up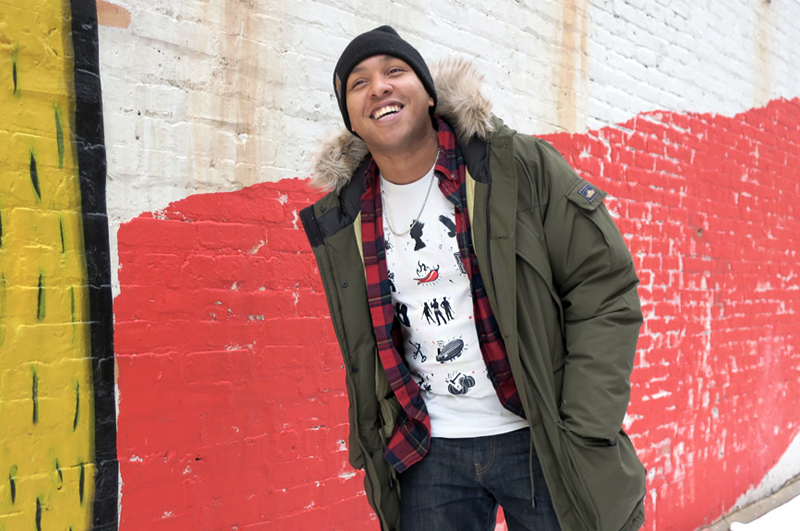 Just because you're in snow day worthy weather doesn't mean you always have to be rockin' long sleeves. Partly because #style, but also because if you can't escape to warmer weather, at least stick it to the current climate by wearing something that reminds you of warmer weather. T-shirts are the perfect layering item. Wear a tee under a sweatshirt, flannel, or hoody for some extra warmth, then top it all off with a jacket and you're good to hit the town.
Size it up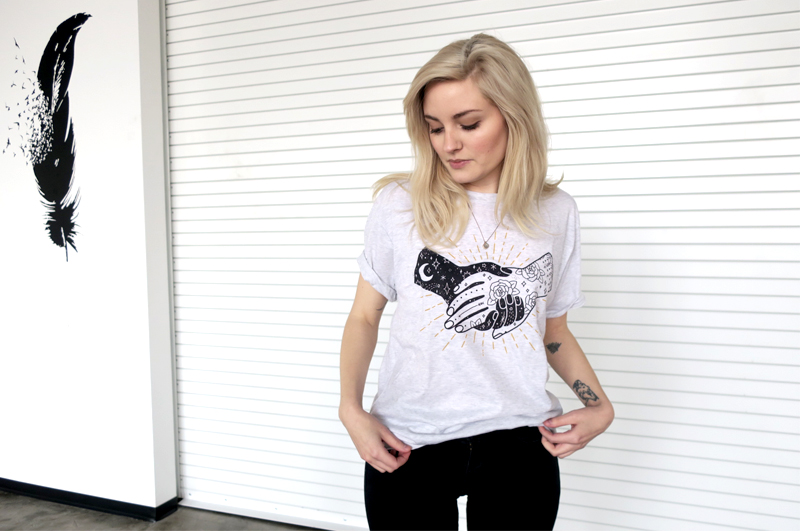 One of the most important rules when it comes to learning how to style a t-shirt is that it doesn't always have to be the perfect fitted size all the time. Fitted tees are all well and good, but try oversizing! Order a tee a few sizes up – this way, you can tuck it in, roll up the longer sleeves, and achieve a stylishly-slouchy look.
Customize it up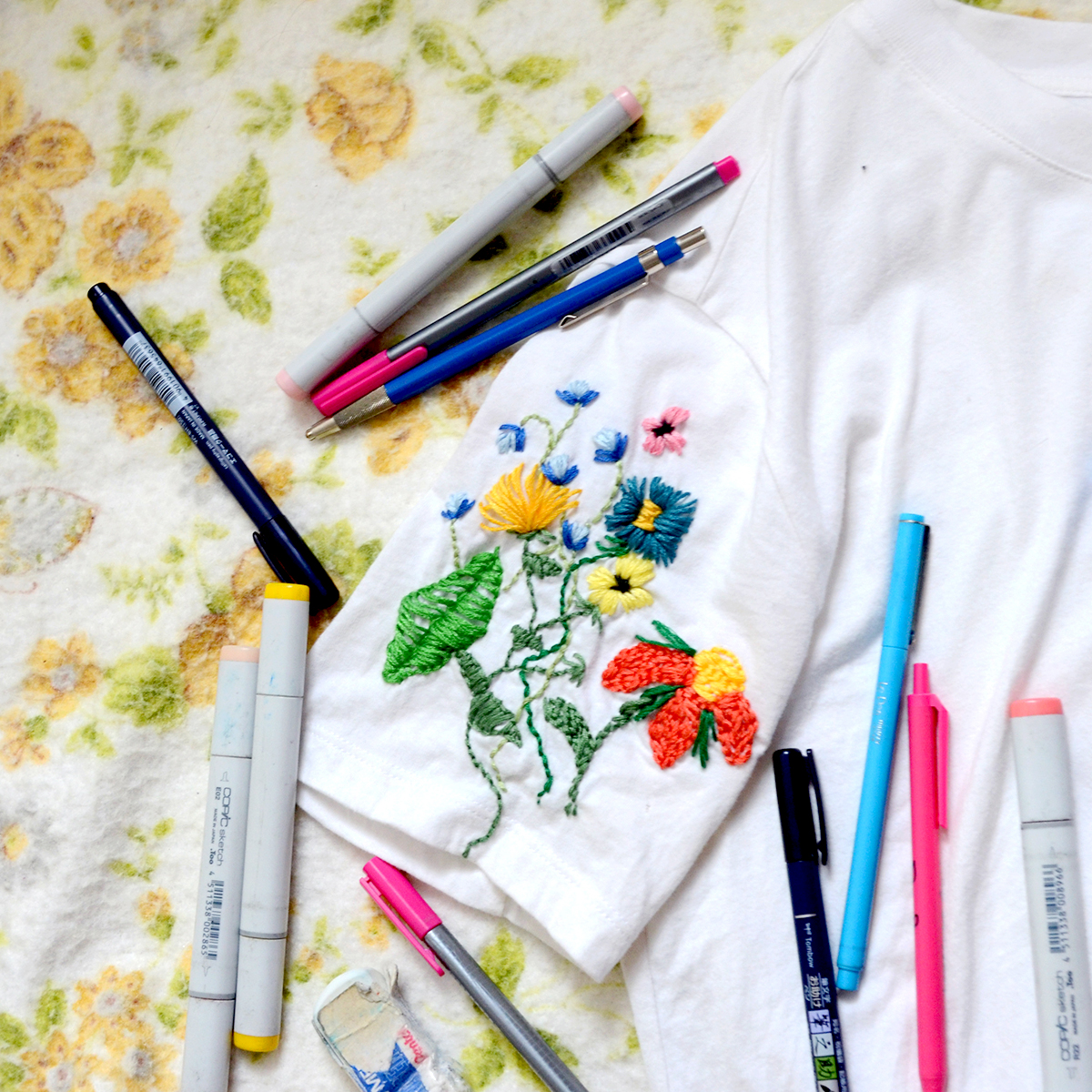 Get crafty with your tees! If you order up a size and your tee is a little too long, put scissors to fabric. If your rolled up sleeves just aren't staying rolled up and symmetrical? Sew them in place! And if you want to go next level, try some simple embroidery on your tees. It's fun and gives your clothes a customized edge.
Have your own tips on how to style a t-shirt? Leave them in the comments!
Inspired? Grab some tees!