If someone were to ask, "what games would you bring if you were stranded on a desert island with inexplicable magic wifi and outlets?", I would simply cheat the game and say "my phone." No question. When you don't want to carry around your Gameboy or Switch on the train or bus, it's nice to be able to have a little stockpile of games right in your pocket! And while there are hundreds of little phone games out there, figuring out which ones you should sift through and invest time in during your commute or lunch break in can be a struggle in itself.
So to help you out, here are five games you should totally have on your phone!
.     .     .
Kero Blaster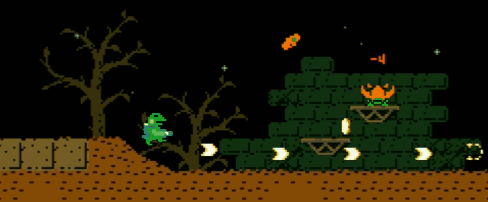 Don't be fooled by this game's cuteness; it's desk-flippingly frustrating…er, phone-throwingly frustrating. In Kero Blaster, you play a cute little frog (d'aww) in an 8-bit side-scrolling adventure battling bosses and baddies that will bring you right back to the early days of Mario and Kirby (although it throws in some strategy when it comes to selecting weapons, upgrades, and health).
While this game is only seven levels, the levels are tough. Like, deceptively tough. I downloaded this game because I wanted a cute little 8-bit adventure. And oh, I got a cute little 8-bit adventure with a side of gamer frustration that I haven't had since my formative Gameboy years…which was actually super refreshing! If you want a game in your pocket that's equal parts adorable, challenging, and nostalgic, get yourself some Kero Blaster action.
Organ Trail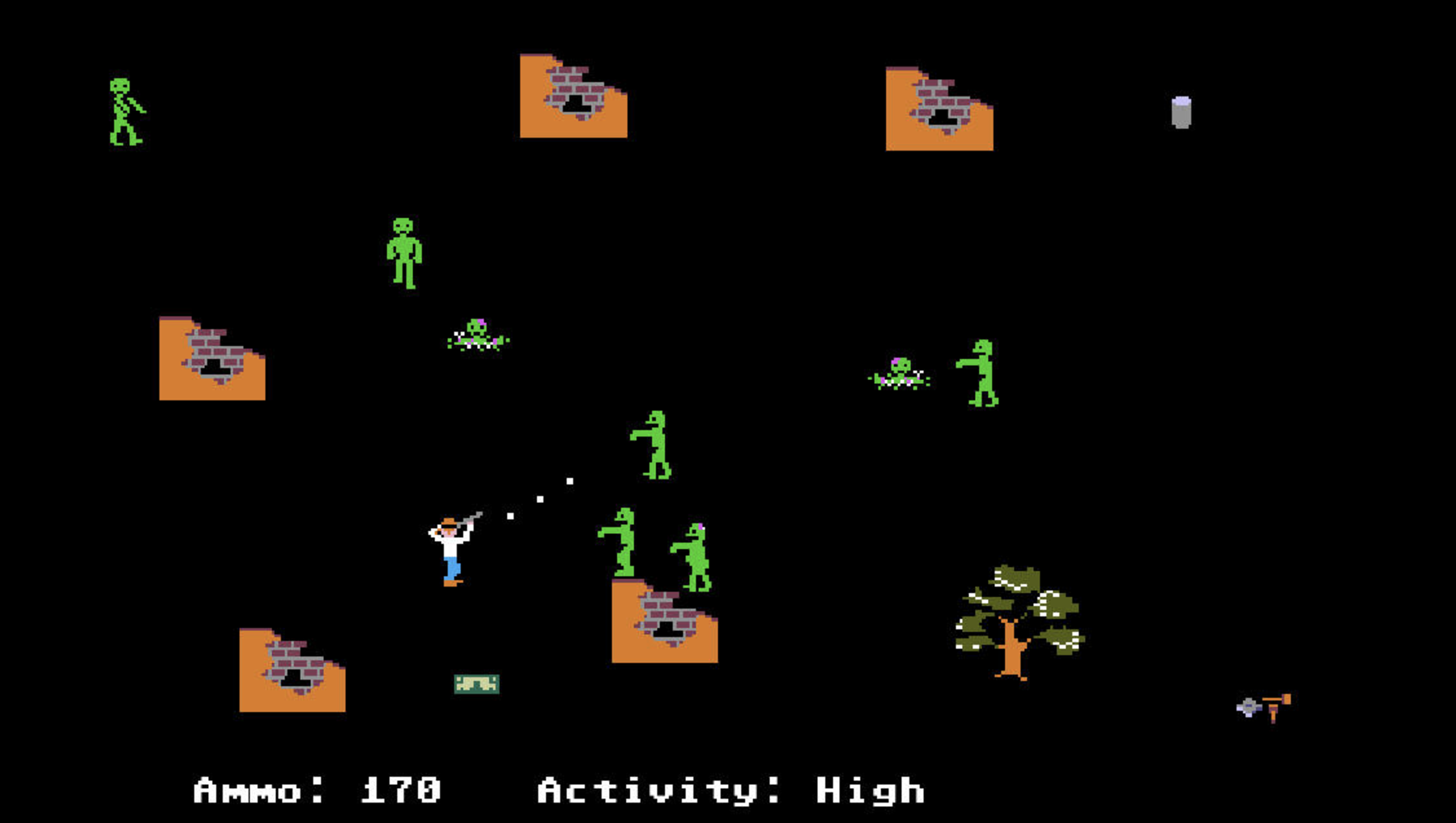 In Oregon Trail, people were dying of dysentery left and right. In Organ Trail, dysentery is the last disease you gotta worry about (although hats off to Hats Productions, who totally kept it in the game as a throwback to its source material). Who doesn't fondly remember driving their 8-bit covered wagon on their Windows '94? In this zombified version of the game, you drive a station wagon (get it? Instead of covered wagon?) across the country, trying to avoid getting bitten by zombies (and still avoiding dysentery). The game – despite its cute and simple graphics – is surprisingly challenging and, at times, even heartbreaking. Check it out if you love zombies and want to relive those Oregon Trail years with a gruesome twist!
Check out the Hat Productions Artist Shop!
Monument Valley 2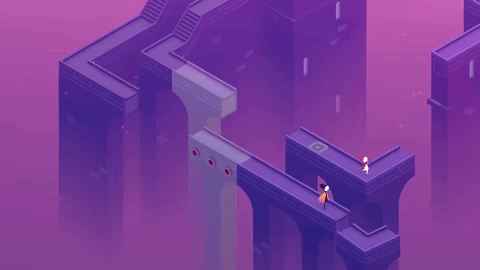 We've talked about how the original Monument Valley is a super beautiful (and extremely relaxing) game. Now there's even more impossible architecture to explore! The sequel has 16 brand new levels to explore in, as Wired puts it, "a different corner of the same universe." And while it's of course very reminiscent of its predecessor, it's almost like a more sophisticated refresh of the previous game (with a new protagonist). But even with its modern visual updates and new levels, Monument Valley 2 is every bit as fun, challenging, and meditative as the game we first fell in love with.
Fruit Ninja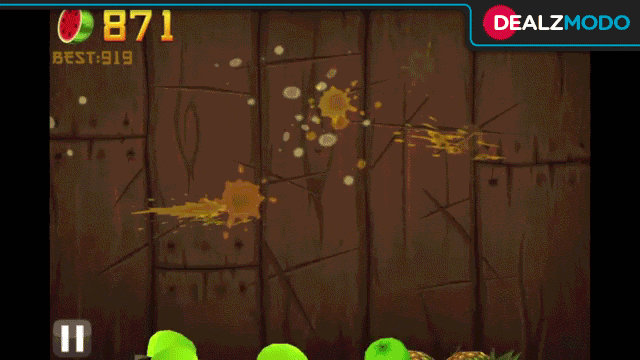 Let's be real, this is a timeless classic. Slashing up a buncha fruit in this game (for what I assume is making the world's biggest fruit salad off-screen, or that's what I assume this game has always secretly been about) never gets old. I just revisited it and it's just as fun as ever.
Check out the Halfbrick Artist Shop!
Bunnywith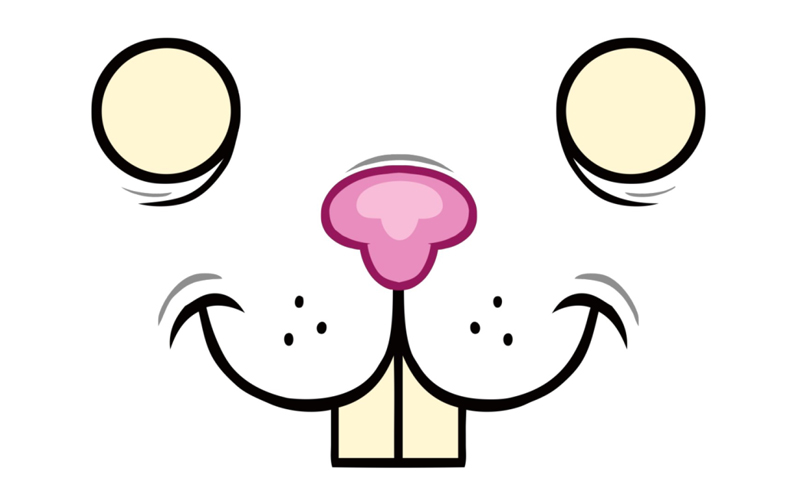 To quote Monty Python: "and now for something completely different", earlier this summer, artist Alex Pardee debuted a mobile game called Bunnywith. In this "Collect, Love & DESTROY-THEM-ALL" game, the goal is to collect all 30 different "Bunnywiths" (Pardee's armless rabbit character with eyes that stare into your soul) by solving puzzles and then playing with the Bunnywiths until they just kinda explode. Did I mention it's a bit of a horror game?
If masochistic bunny games aren't really your cup of tea (although it's surprisingly addicting…) but you still want to experience Pardee's awesome art in a new way, check out his #WayCooler app. It's a photo editor that lets you add little icons and critters he's created into your pics!
Check out Alex Pardee's Artist Shop!
Got some awesome phone games that have been getting you through long train, plane, and automobile rides? Let's hear about 'em in the comments! 
Dropped phones ruin games (and lives). Protect it with a phone case!