Unlike like the weather, our undying love for Threadless tees stays constant. It's cold out, so how do we rock our favorite Threadless tees? You can't spot the awesomeness with a bulky jacket over it.
I know…
So I decided to put together a guide showing you how to style some of my favorite Threadless tees along with some of my other favorite clothing items and accessories. The result will have you looking fantabulous. Below each outfit grid is a "steal the look" section for you to literally steal my look.
.     .     .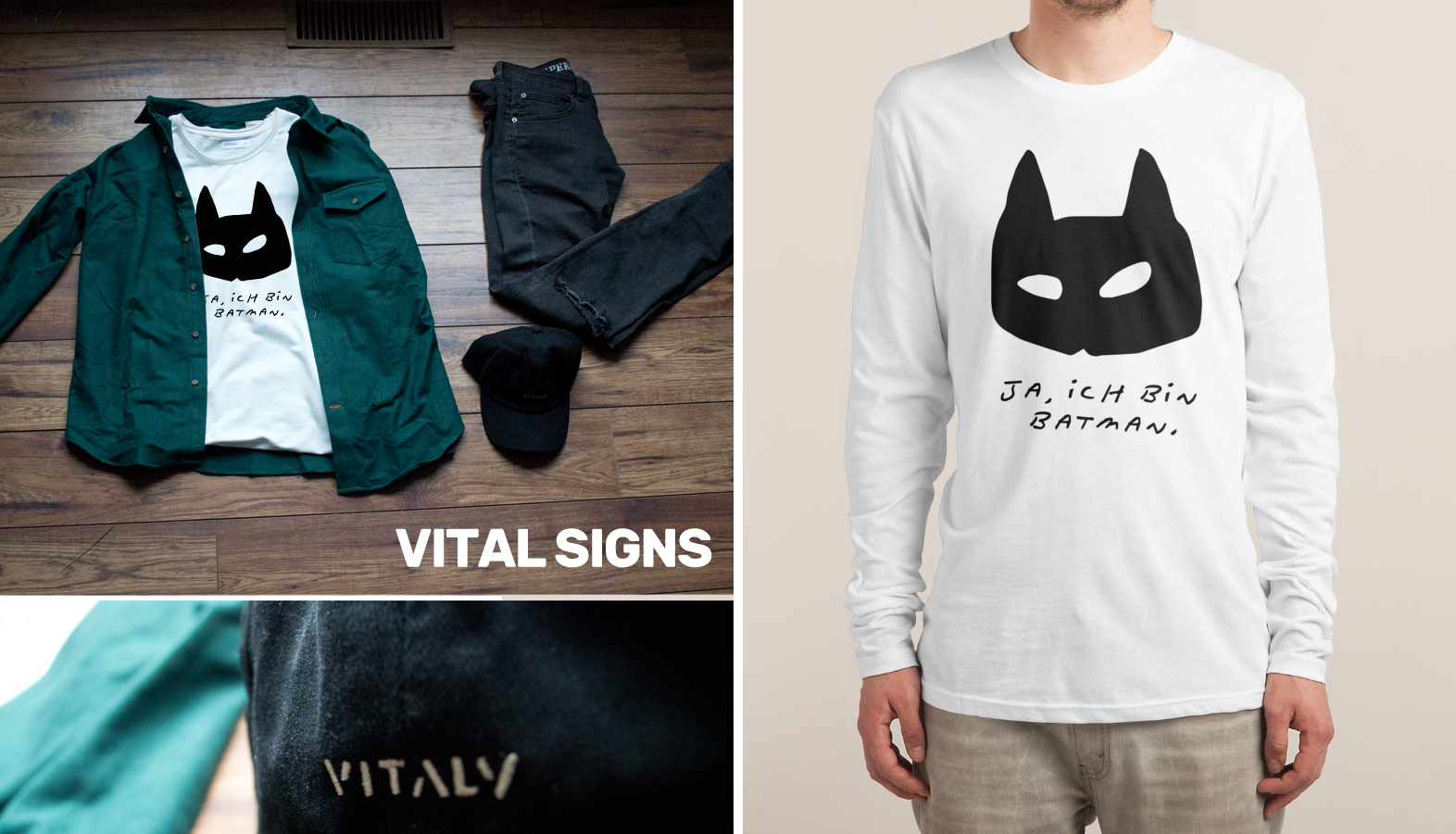 Tshirt: "Yes I Am" by Teresa Vigil | Shirt: Criquet | Dad Hat: Vitaly | Ripped Jeans: H&M
From the boardroom to the weekend, this basic fun shirt over t-shirt look has been a timeless classic when it comes to menswear. It's my perfect dress down on a Friday. Also, this is my favorite Threadless T-Shirt ever. Put it on and transform into the weekend seamlessly.
URBAN EXPLORER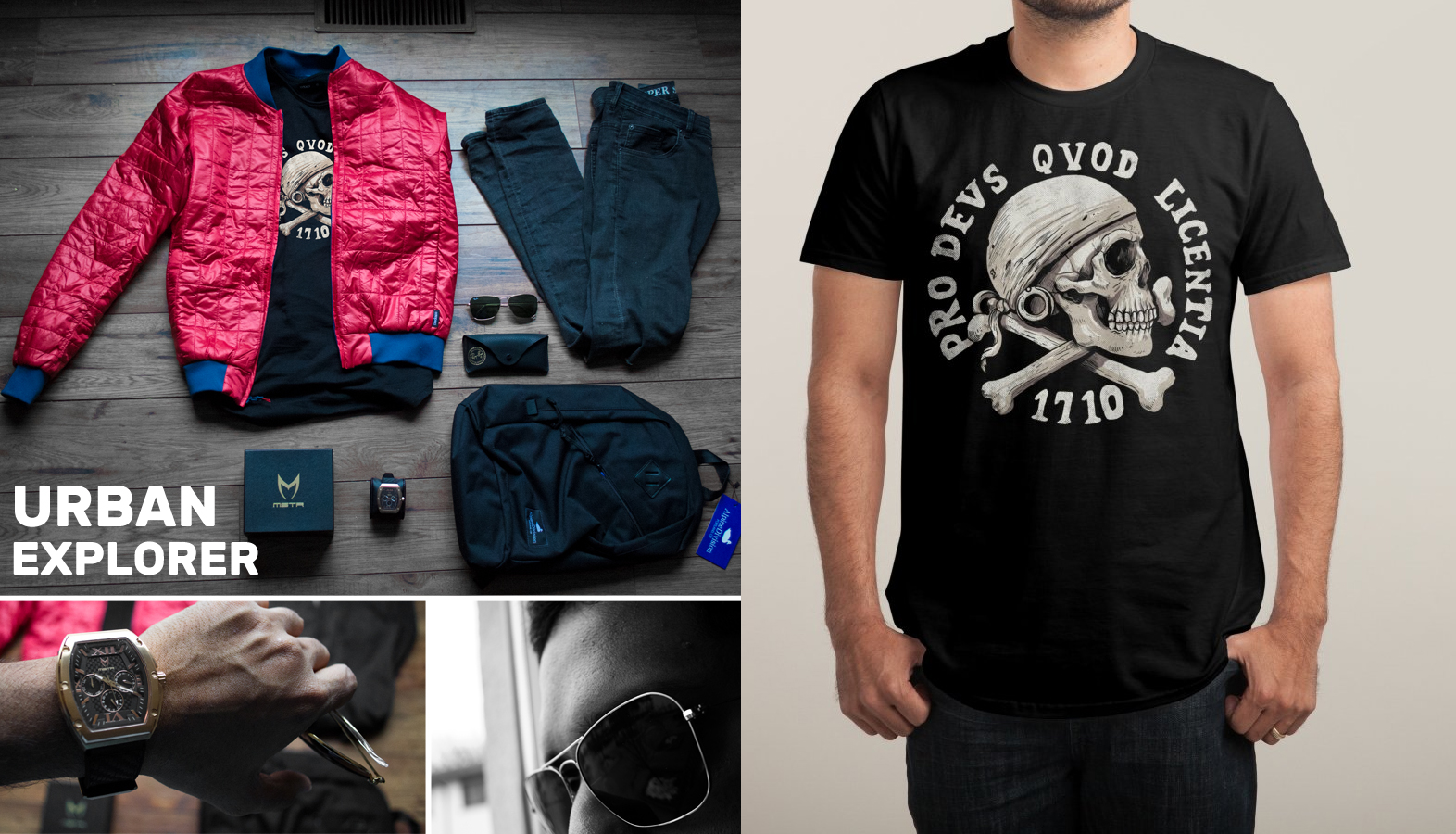 T-Shirt: "For God & Liberty" by Alex Solis | Jacket: Cotopaxi | Watch: MSTR | Backpack: Alpine Division | Sunglasses: Rayban Caravan Sunglasses
This look is inspired by an Old School Biker vibe crossed with a little bit of new school. This perfect skull and cross bones Uncharted 4 t-shirt by Alex Solis and all black accessories mixed with the pop of the red jacket is perfect for clocking endless miles on your Harley (or your scooter). Special mention should made of the Cotopaxi reversible jacket. You can switch your outfit in a second by turning your jacket inside which turns into a dark navy jacket. The MSTR stainless steel, water resistant, scratch resistant watch is a perfectly rugged piece of arm candy.
G.O.A.T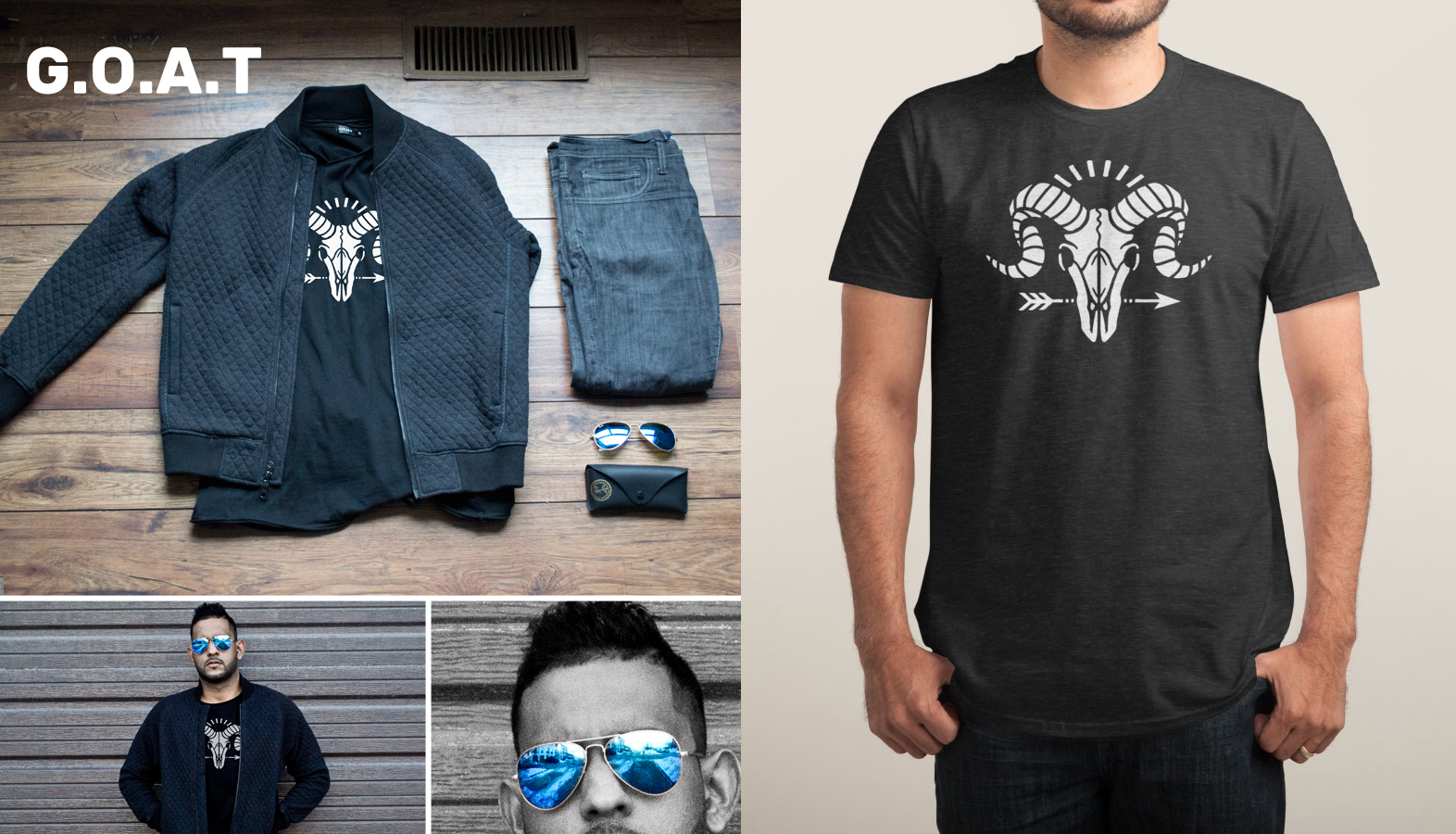 T-shirt: "Goat Skull" by Deniart | Jacket: Descendant of Thieves | Jeans: Kipper Clothiers |Sunglasses: Rayban Aviators
G.O.A.T is an acronym for Greatest of All Time. When you put on this outfit, you feel like you're on top of the world. The all black ensemble with eye-popping blue Ray-Bans leave you feeling like a million bucks. The old-school varsity inspired knit bomber jacket adds a classic look the bold goat skull Threadless t-shirt by Deniart. The custom jeans I got made from Kipper Clothiers is a very comfortable piece to complete the overall outfit. Whether it's a night out on the town or a concert in the city, this outfit will make you look flawless and super cool.
HIPSTER LOVE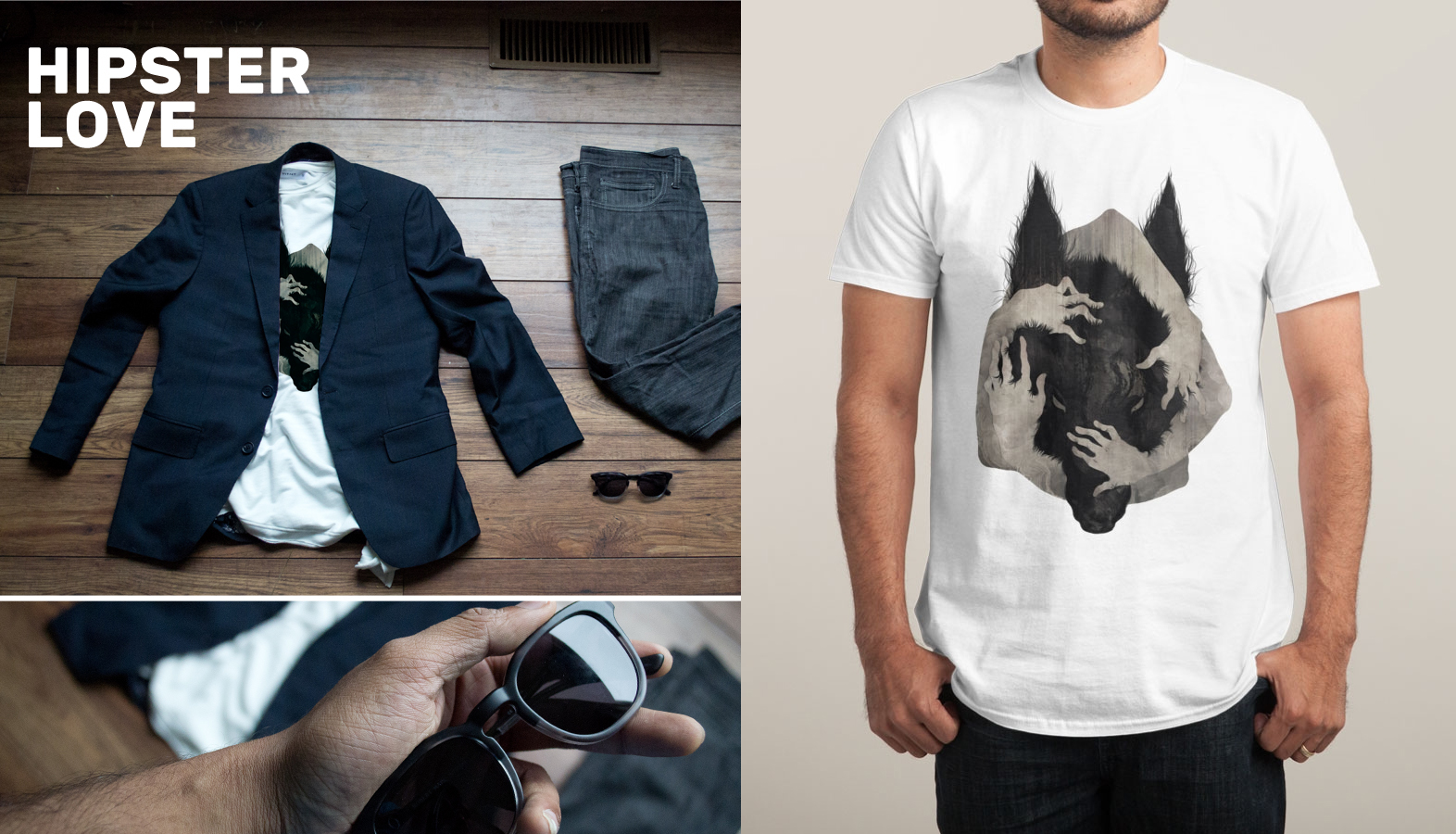 T-shirt: "Wild Dog" by Connie A. Reid | Jacket: Kipper Clothiers | Jeans: Kipper Clothiers | Sunglasses: Robert Marc RM 916
Wanna look like you mean business in the boardroom? You can never go wrong with this hipster-inspired outfit. I am a hipster at heart. In my line of work sometimes I have to dress up. Sometimes I have to dress way down. But there are those times I have to find middle ground between the two extremes. This outfit is my go-to when I need to look ready for business, but don't want to look like David Brent from The Office. The Wild Dog Tee mixed with a simple Navy blazer brings out the "Business Outside, Party Inside" Vibe.
BALLER STATUS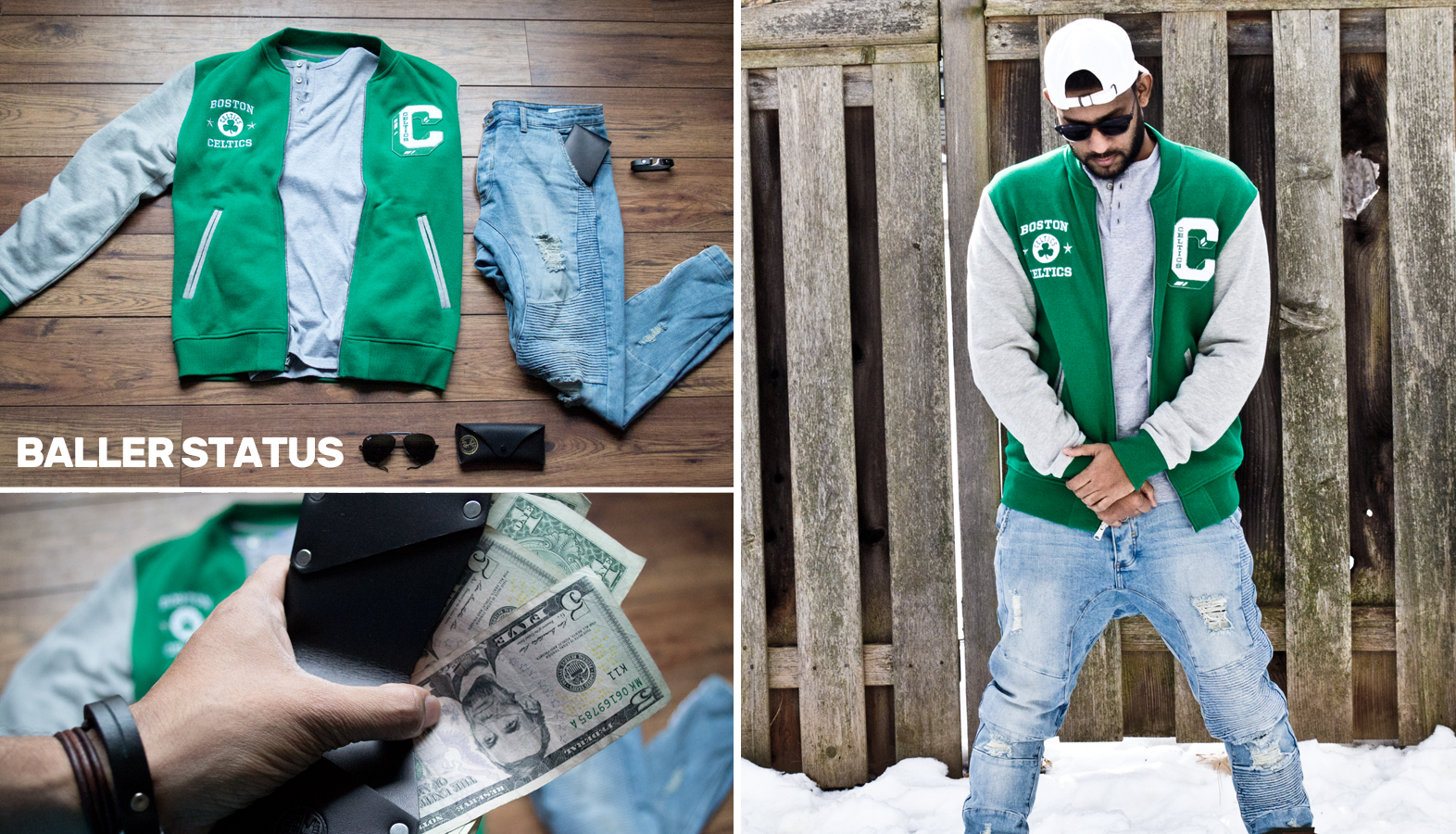 Jacket: Adidas Boston Celtics | Shirt: Kipper Clothiers | Jeans: Kollar Clothing | Dad Hat: Permanent Vacation | Sunglasses: Rayban Outdoorsman Aviators | Wallet and Bracelet: American Benchcraft
NBA anyone? I never ball alone. I love sports games and I love varsity jackets. This look is inspired by a '70s college look with a dose of new moto jeans. The simple Grey top highlights the jacket and adds simplicity to the three-color outfit. I love a wallet that I could carry in my front pocket, specially at sports games. This slim wallet by American Benchcraft keeps my money and my cards all in place without adding an extra layer to one butt cheek ☺
HONORABLE MENTIONS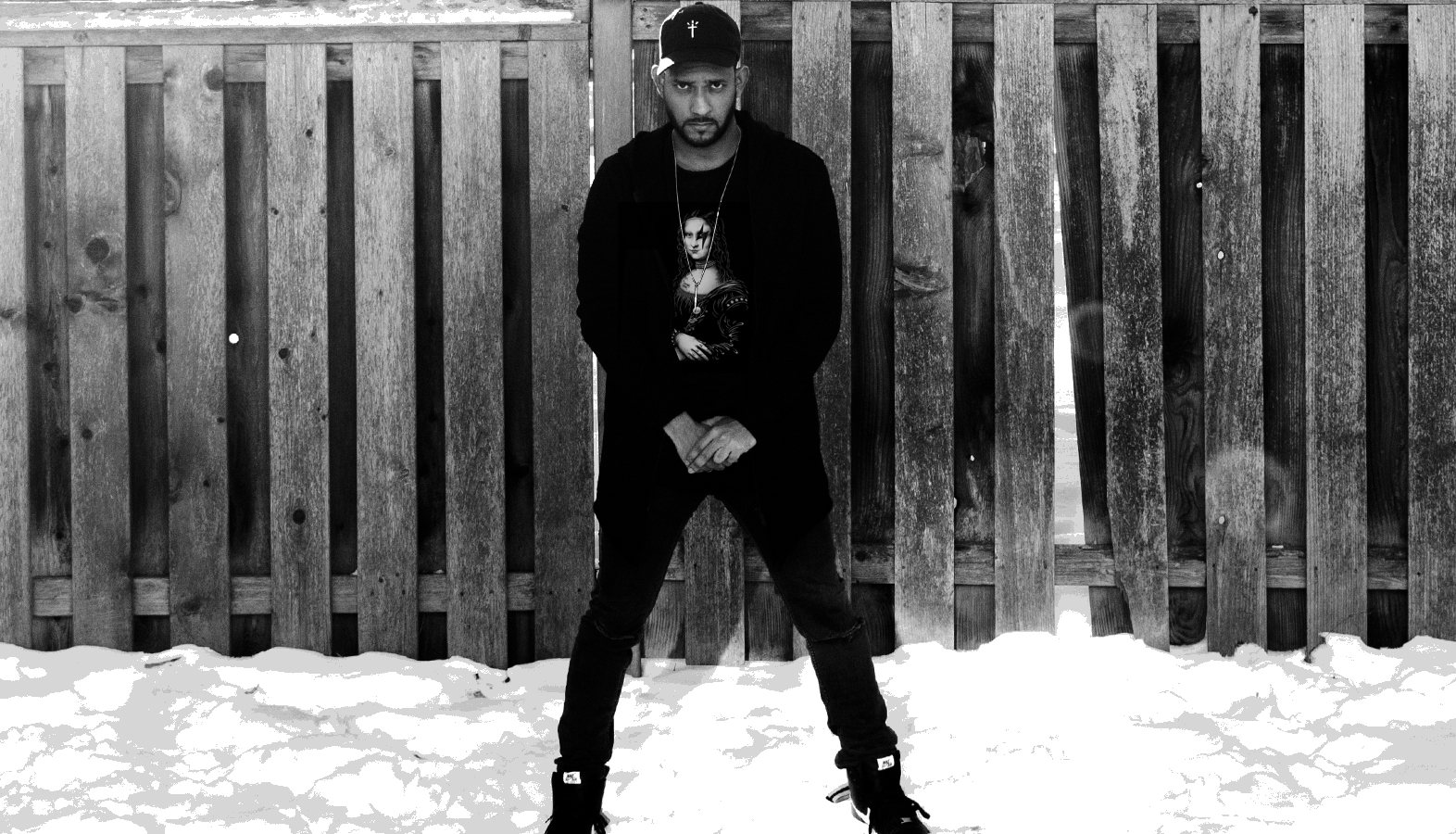 T-shirt: "Renaissance Rocks" by Enkel Dika | Hoodie and Chain: Vitaly Design | Dad Cap: Permanent Vacation
Were you inspired to switch up your style and rock a Threadless tee this winter? What are your favorite Threadless tees? Sound off in the comments below. And check me out on my website and on Instagram.