Not all art can reach out and spark a very specific vibe in our minds. But Luke Pelletier's art has a way of doing just that, his tropical-meets-skater style transporting the viewer into a wave good vibes from Florida to L.A. And it's clearly struck a chord with his over 21,000 followers on Instagram.
Luke's art manages to delve into heavy themes like duality, objectification, and capitalism, to name a few, while being straight-up fun, eye-catching, and feel-good. So we were stoked when he opened up an Artist Shop and expanded his art to tees.
We talked to Luke about what inspires his artwork, his upcoming music and gallery shows, and about the art he now graces our torsos with on apparel in his Artist Shop. Check out what he had to say below!
.     .     .
Your art looks like it has a Florida and L.A influence – has living in both of these places inspired your style?
Florida for sure! I lived there 'til I was 7. So I don't remember much, but I can still remember the tone of the place.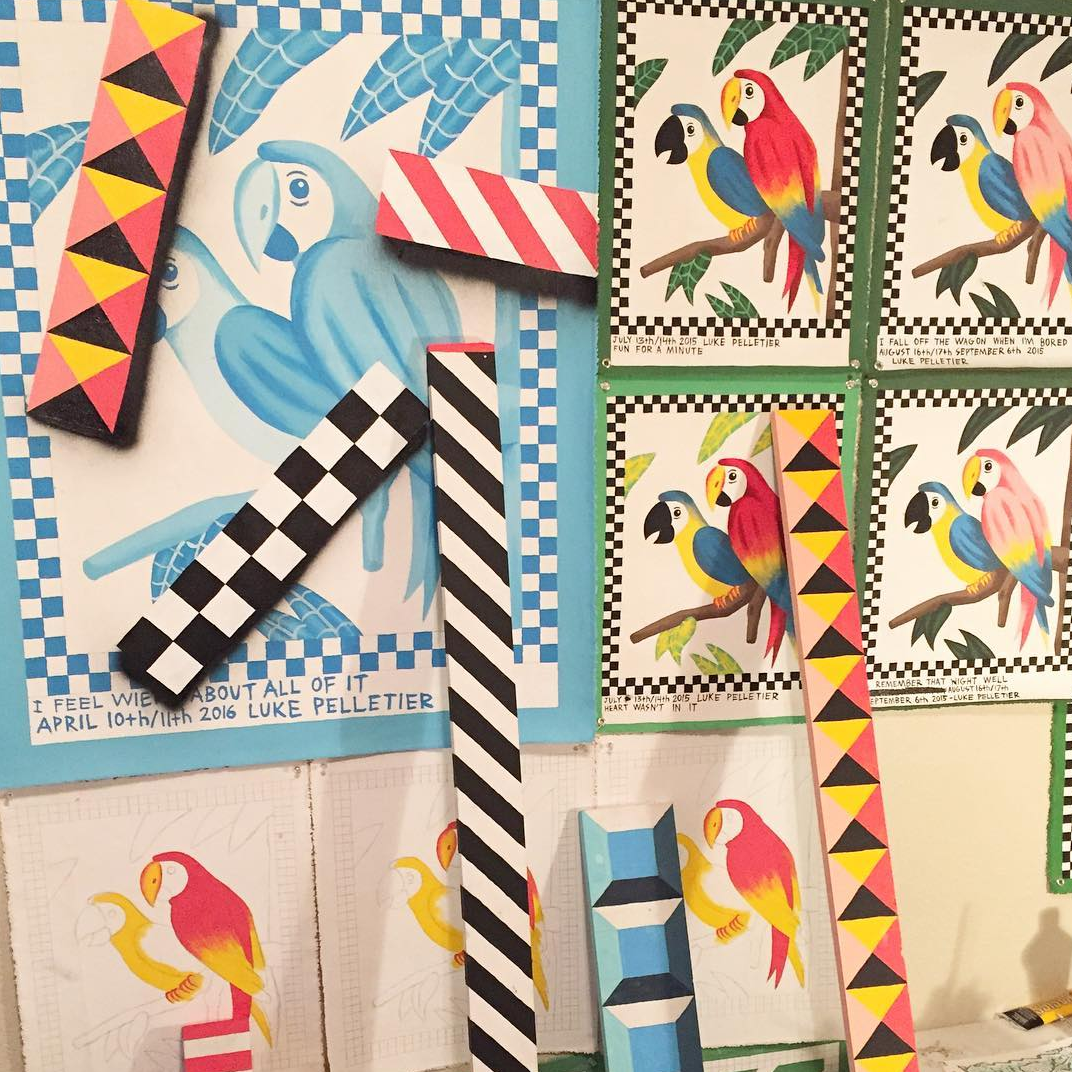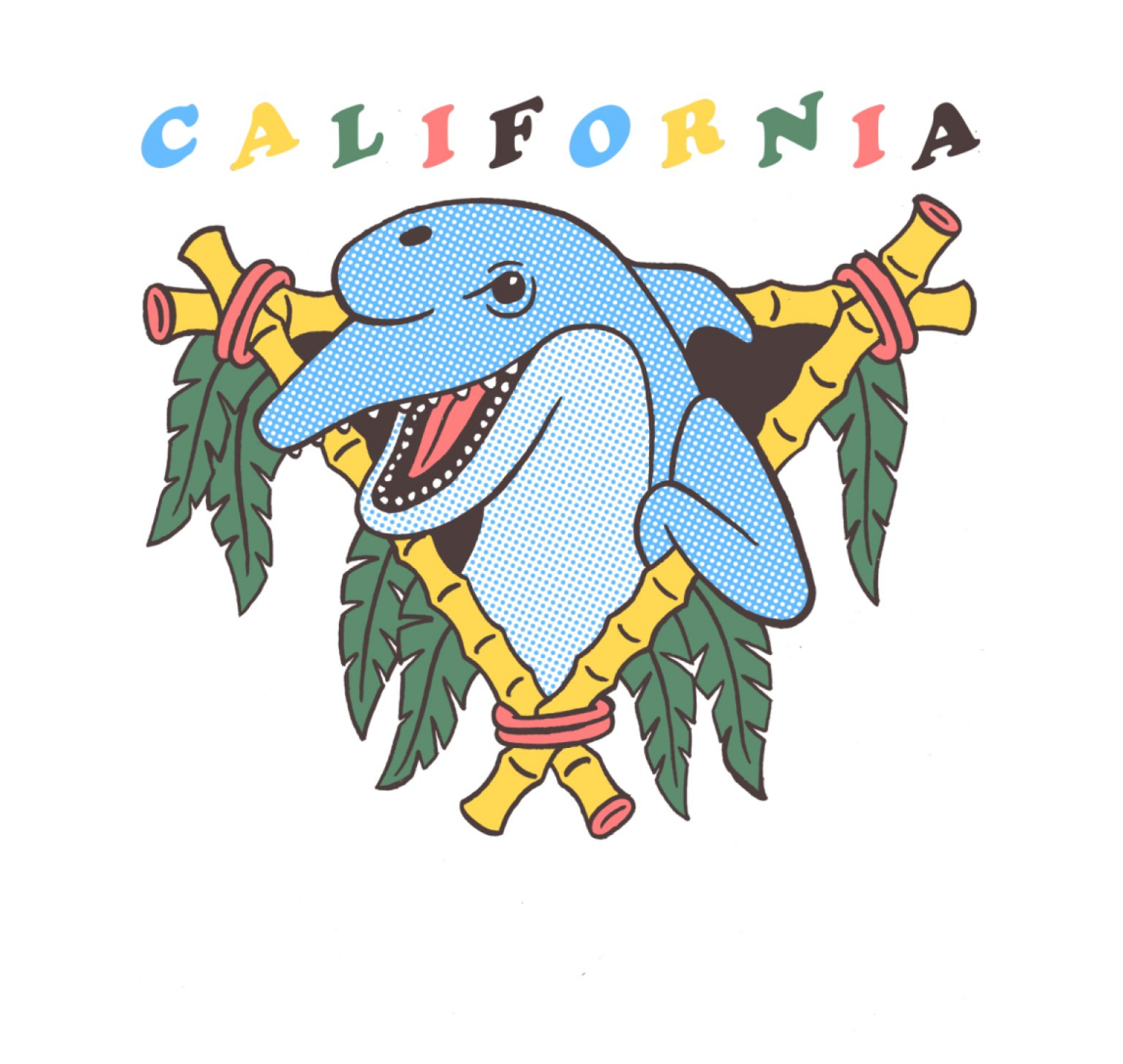 I think LA has always influenced me even though I didn't know it. I was super into this movie Monkey Trouble when I was a kid because it had this great like
flea market beach town in it. It turns out it was Venice. Plus all the great diners and skating. LA just has a lot going on. I think it's mostly the vibe that finds its way into my style.
How did you develop your style? What inspires you?
Just working a lot. It's a lot of trial and
error. I don't think I'm done developing. My art looks way different than it did two years ago. And I usually look at vintage post cards, advertisements, and theme parks. Stuff Like that.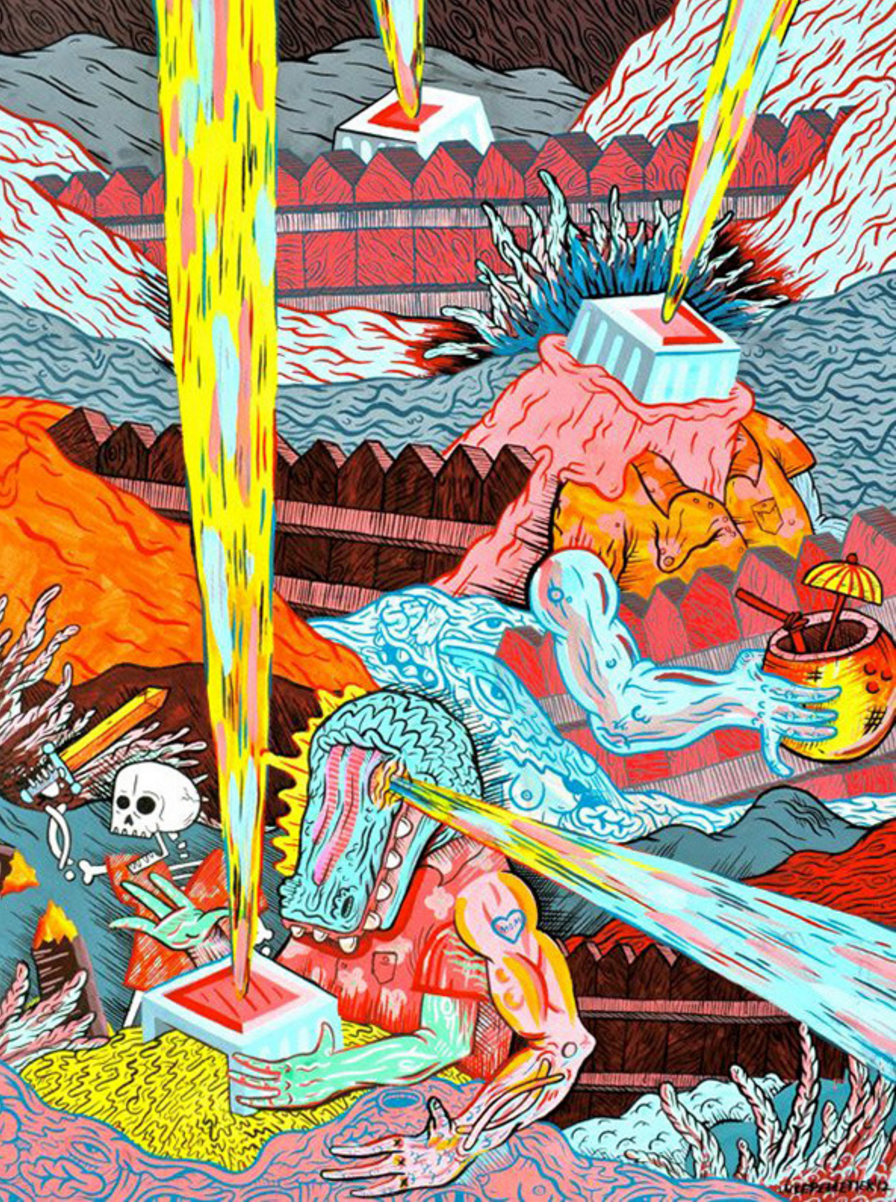 What themes do you find yourself visiting the most?
Duality for sure. Accumulation. Moral dilemmas, romance, objectification, labor, competition, tourist culture, capitalism, addiction, free will, masculinity, fun, and Americana.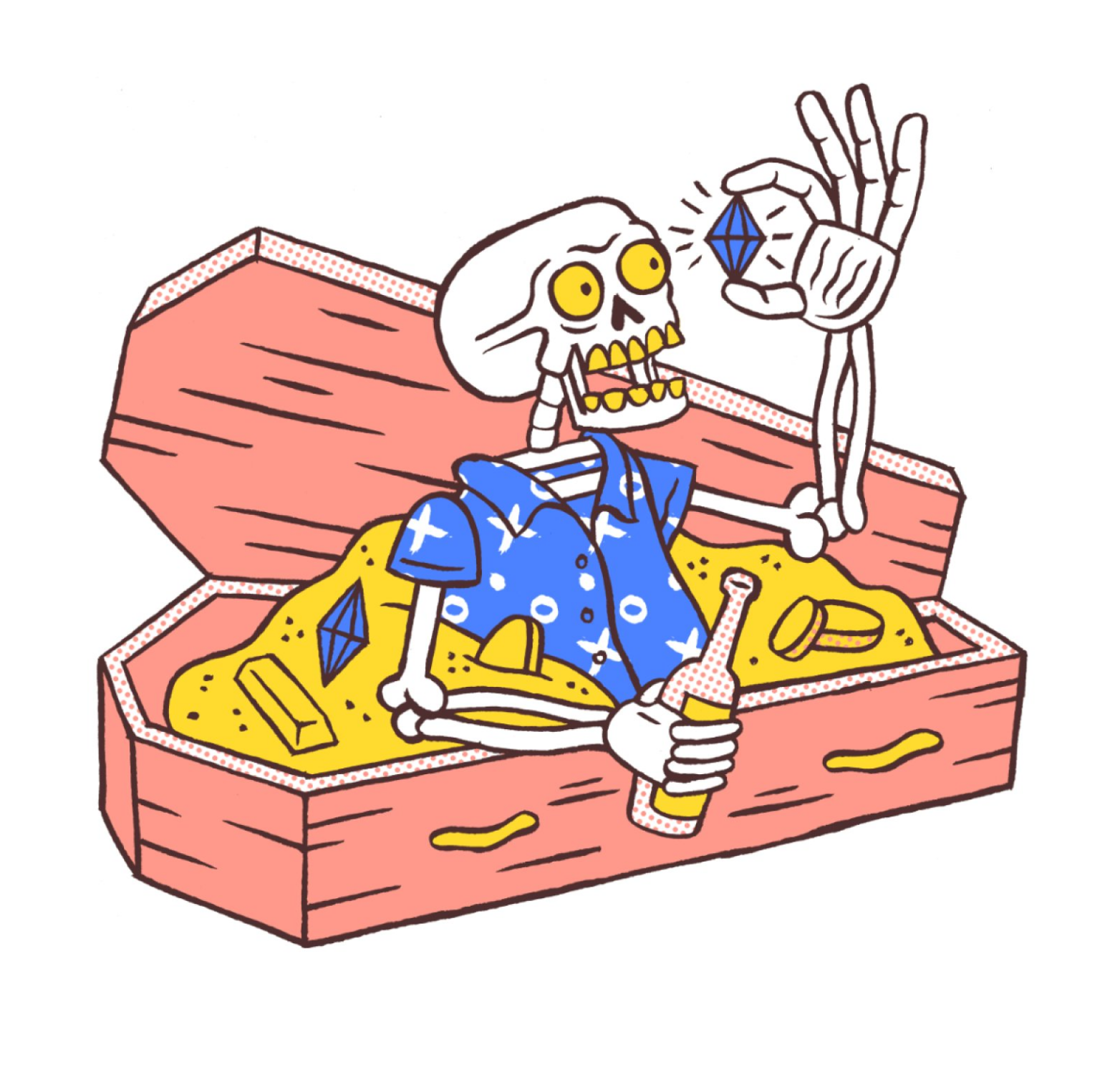 You're so young and already so prominent in the art scene – is there any one moment that you can look at as your "big break" into the art world, or the first opportunity you got most excited about?
It's weird. I don't feel very prominent. Haha but I think that's because it happens so slowly. It's been a pretty steady progression.
I think I'm most excited about my solo show in August.  It's my most ambitious show. I'm trying a lot of things I've never tried before. It should be a lot of fun! And it opens on August 20th.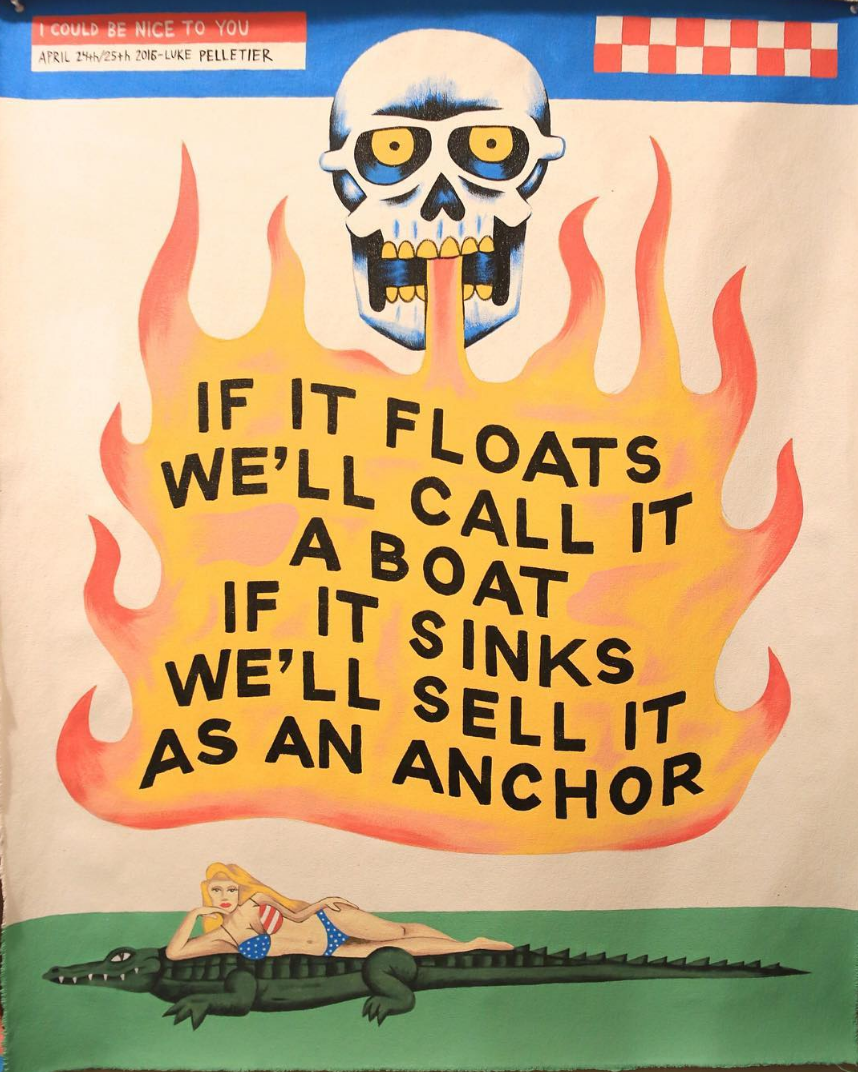 Your style and vibe kinda reminds me of Michael Sieben, who's also big into
skateboarding and art – what do you think connects the art scene and skateboarding scene so strongly? 
I love Michael! And it's been said a whole bunch, but it's just a creative outlet. It trains you to think in an artistic way. To look at something that already exists in the world, modify it, and make something new. I think that's why a lot of creative people come out of it. The graphics are also rad.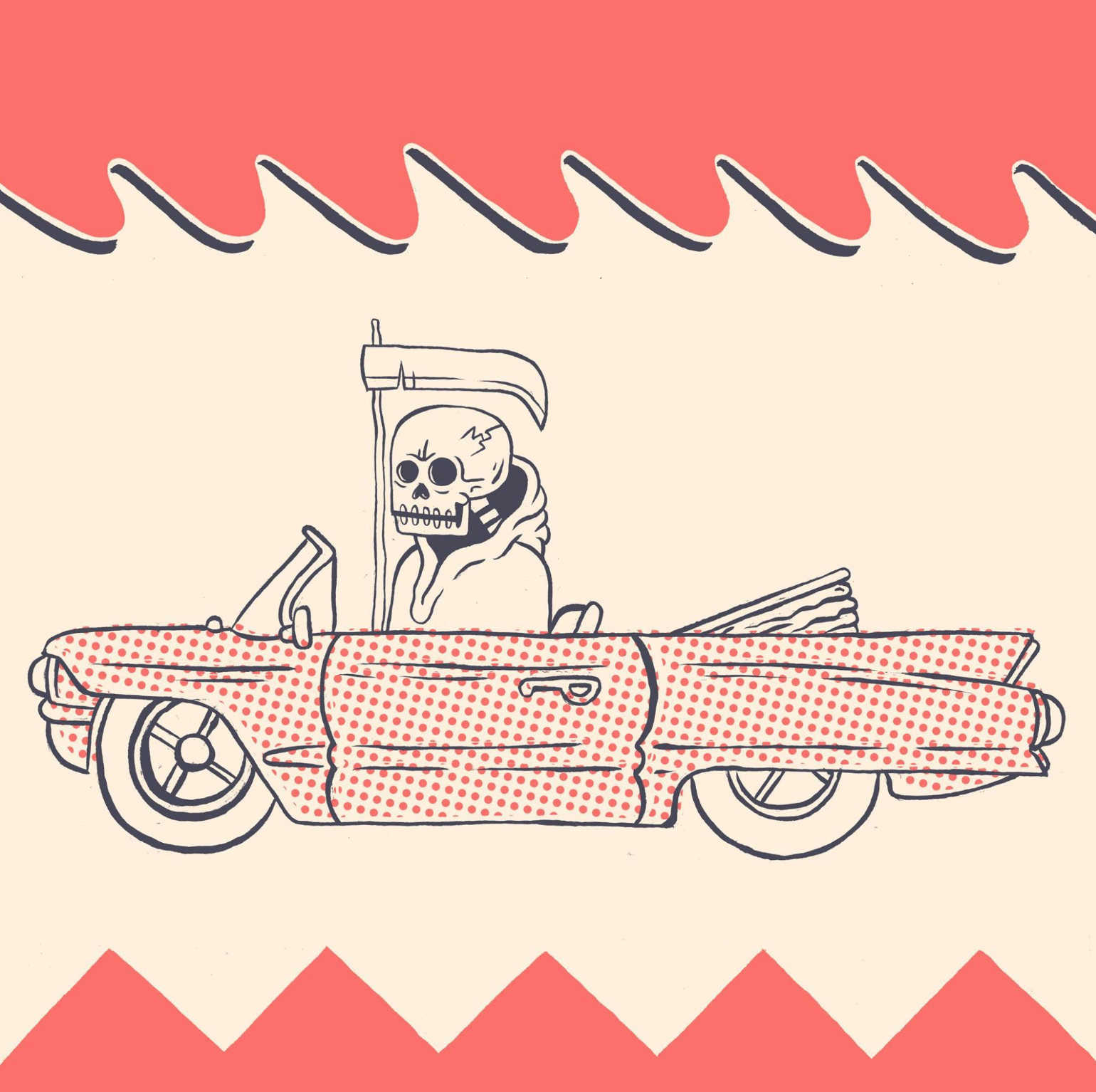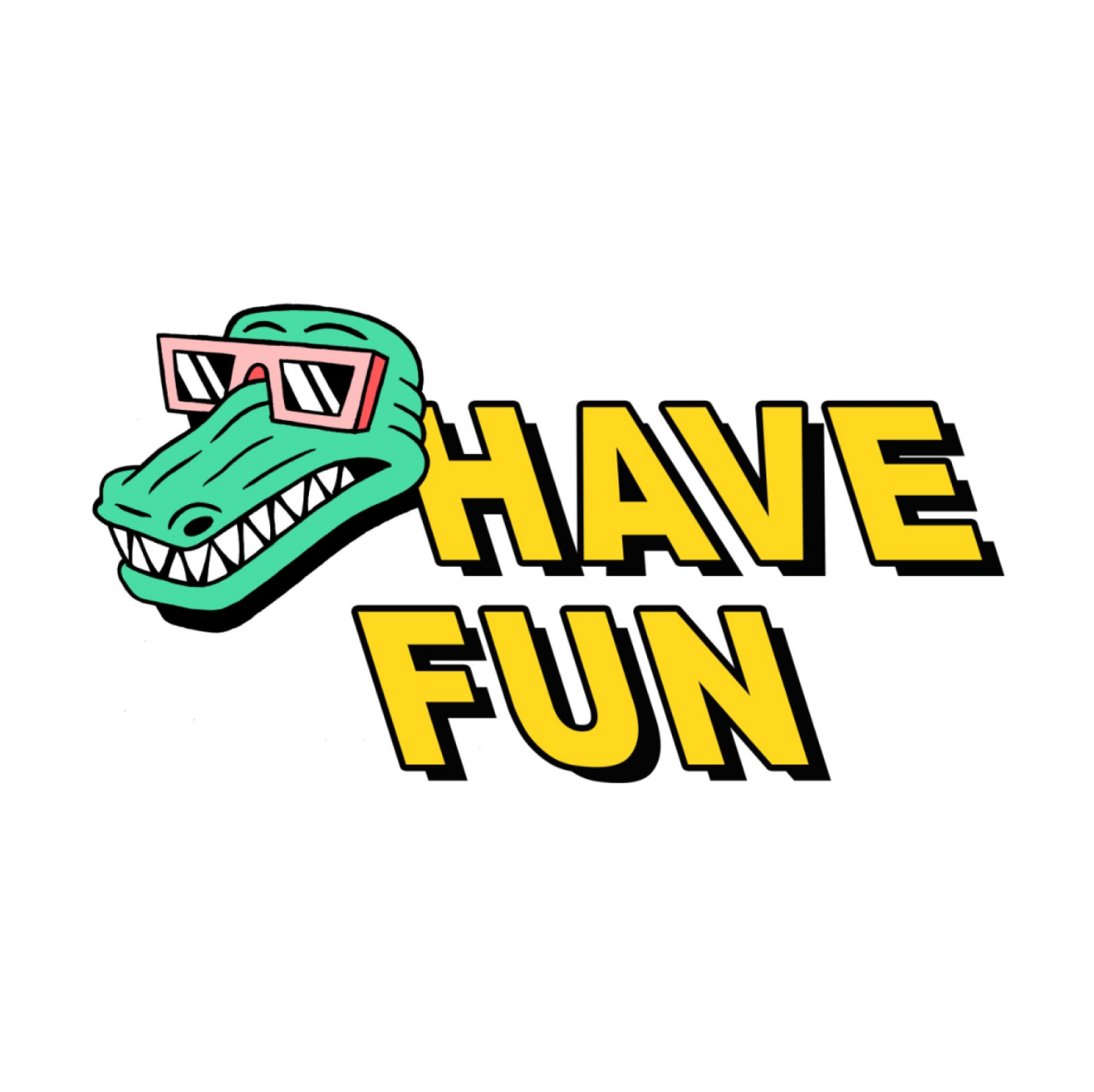 What's your philosophy on making art and creating?
Work hard. Be Kind. Have Fun.
What made you want to open up an Artist Shop?
I work with a lot of skate/surf brands to design clothing. They're great, but there are always a few ideas I pitch that I think are great, but never work out. I opened it to try out different things on my own really.
How did you curate the designs you put in your shop?
I just made stuff I'd want to wear.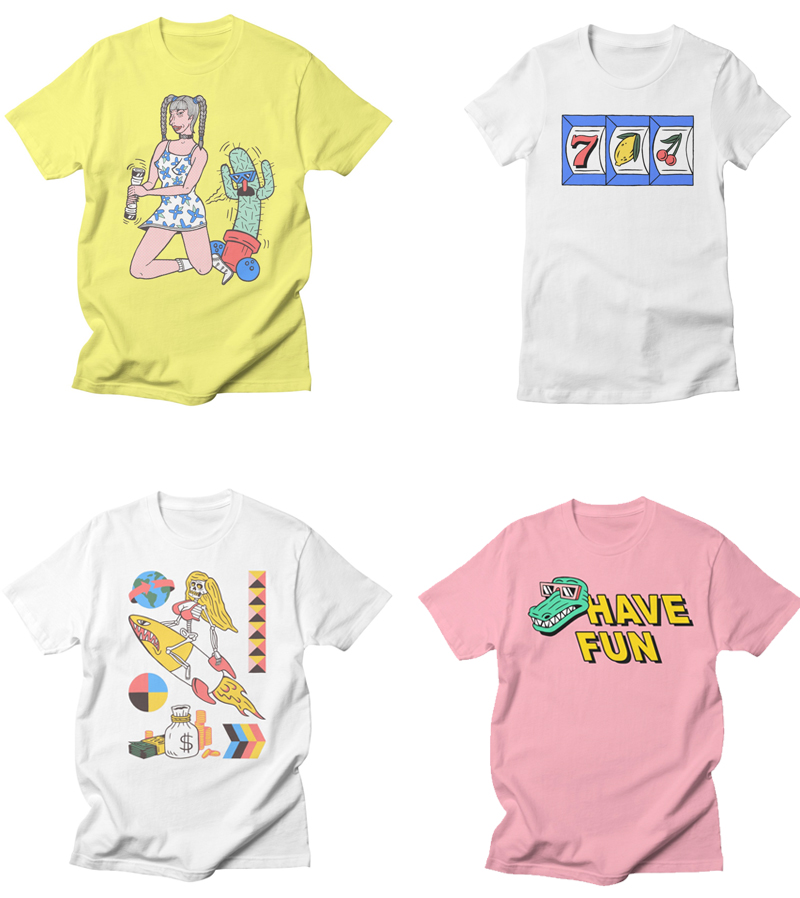 Tell me about your music! Do you do all the promo art?
I made all the art up until our newest record that hasn't come out yet. I'm actually getting Carly Jean Andrews to do it. And I just make a lot of music. I always have. My band, The See Ya Laters, is sort of goofy-surfy-indie-pop. Our new record will come out on August 15th. I also just recorded a few songs with my friend SEERS. They're chill summer rap songs. That was a lot of fun and super out of my comfort zone. (Check out Luke and SEERS here and The See Ya Laters here!)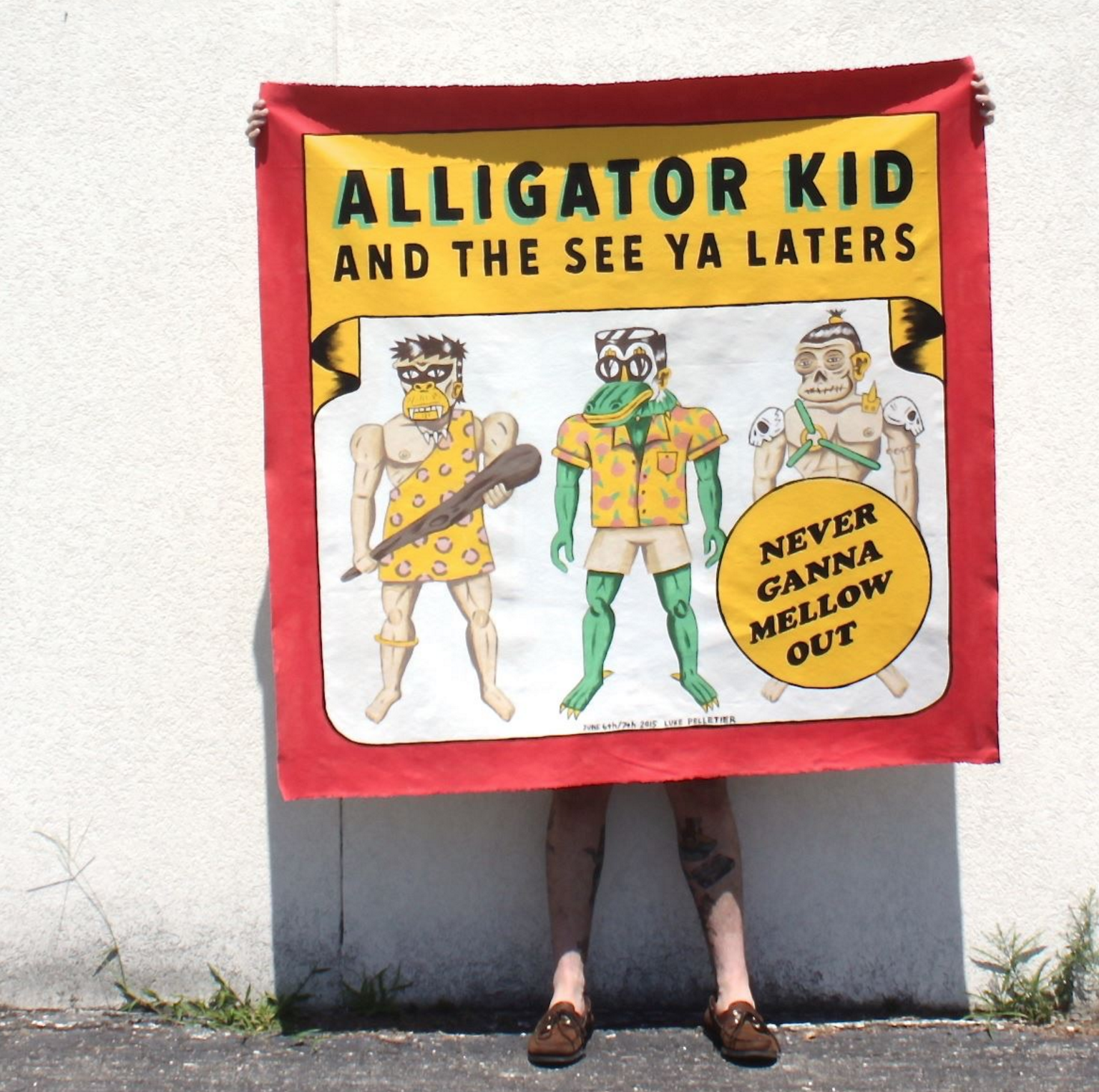 You've got a lot going on! How do you balance your time between all of the things you're passionate about? 
It was hard at first. A lot of projects never get finished, but I'm getting better at seeing things through and meeting deadlines. I found that if I'm working on something I don't want to be working on, I spend half of my time thinking about the other thing I'd rather do. So I just work on whatever I feel like working on. Things get done better and faster that way. I just follow my instincts. If I want to paint, I paint. If I want to go to Laguna Beach and get stoned, I do that. I'm also super lucky I've been able to make a living that allows me to do that.
Any advice for aspiring artists?
Be patient and just make stuff a lot.
open your own artist shop now!