Last week while shopping in Target, I ran right in to their Back-to-School section. Gone were the summery patio sets and beach towels that graced those aisles just days before. Now they're replaced with a Crayola Crayon mountain, with #2 pencils, notebooks, and backpacks all lined up nearby.
Ah yes: back-to-school season is officially upon us.
While I'm so far out of school that my college loans are already paid off, I do love that back-to-school feeling. And what better way is there to reminisce about the good ol' school days than watching them on TV? Answer: none.
Here's my Top 15 favorite TV Shows from days of yore and where you can find them now, starting out with some wholesome programming and moving up to those rambunctious high school and college years!
.     .     .
I was in junior high when this came out, and also babysat like crazy at that age. This was one of the favorites of mine to watch with the kids. Also, how cool was Miss Frizzle?! Stream it on Netflix.
Another guilty pleasure I'd watch with my younger siblings. I read the books as a kid, so I really dug the series. Plus DW is my spirit animal. Seasons 17 & 18 are included in Amazon Prime Video.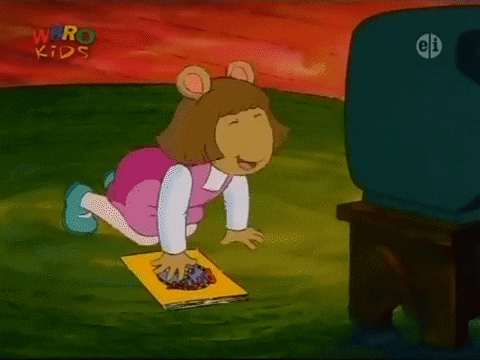 Who remembers this one? Mathnet was my favorite segment which clearly paved the way for my love of crime solving TV. Find episodes on YouTube.
I didn't have cable growing up, but my friends did. Doug and later on, Pepper Ann were totally relatable to our middle school selves. Stream it on Hulu.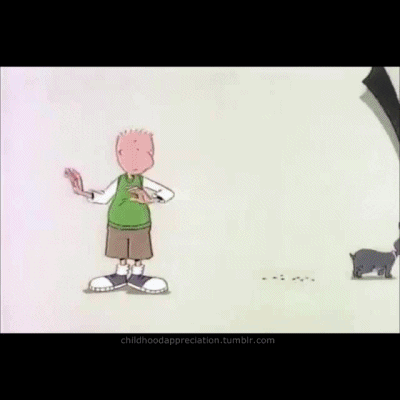 Who doesn't think of this show as soon as they hear Joe Cocker's "With a Little Help from My Friends"? You couldn't help but cheer for the awkward Kevin Arnold and adorable Winnie Cooper. Stream it on Netflix.
Everyone I know watched this show. Which is probably why they brought it back to its current day version, Girl Meets World.  We also all wanted a Mr. Feeny in our lives. Not available for streaming, but the series is on DVD.
Anything that involves magic and a talking cat is fine by me. And Harvey couldn't be the more perfect boyfriend. Stream it on Hulu.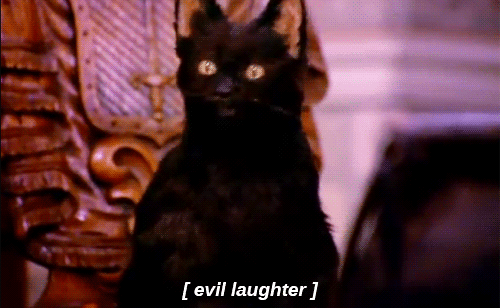 So much drama! Before all those MTV reality shows, the Degrassi series tackled the most serious issues teens face in life. Watch it on YouTube.
I thought this is what college life would be like after watching this show. It wasn't like my college experience at all, but still was a great series. Dwayne & Whitley forever! Stream it on Netflix.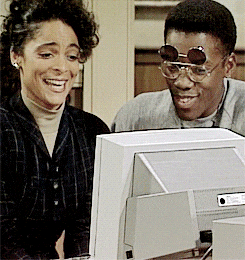 This show was canceled way too soon after only a single season, but was one of the funniest series about high school. Stream it on Netflix.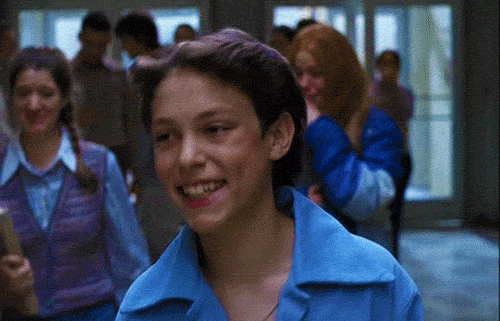 If you haven't seen this cult classic, do yourself a favor and get on it! Amy Sedaris plays a 46 year old self-described boozer, user, and loser who goes back to high school. It's ridiculously funny! Stream it on Hulu.
One of the first soap-operas for teens. Between friendship and love triangles, no one can forget Brenda, Brandon, Dylan, Kelly, Donna, David, Steve, and Andrea in classy Beverly Hills, CA. Watch it on Hulu.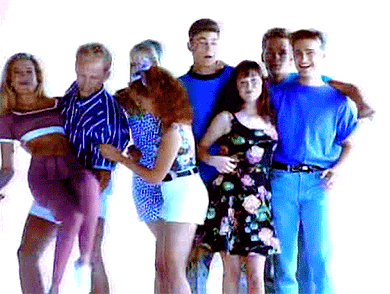 Another short lived teen drama that put Claire Danes and Jared Leto on the map. Much like the other teen series, this was one of the most relatable shows for every girl's junior high years. I think it's safe to admit we all were crushin' out on Jordan Catalono. Stream it on Hulu.
Dark and sarcastic Daria, finally a character that spoke to me! Daria and Jane were my role models in high school. And still are. Watch it on Hulu.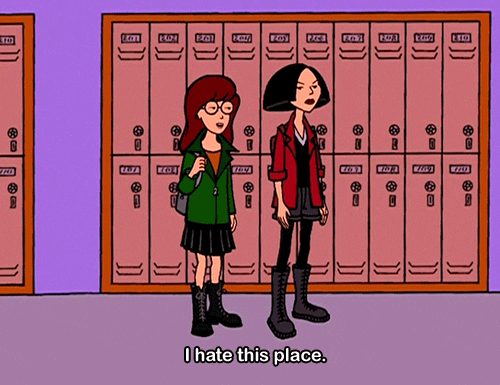 Probably the best school-themed show out there. Truly a classic. Brick cell phones, a permed mullet, caffeine pills, zit cream, Belding…the list of great things is never ending in this teen tv series. Stream it all on Netflix.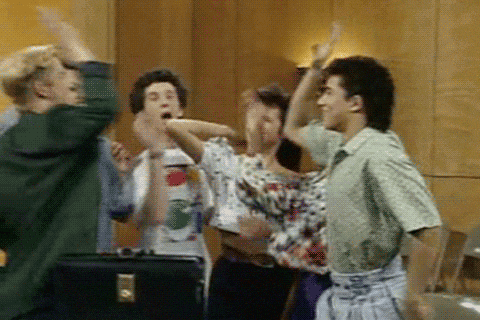 What was your favorite school themed TV show? Leave it in the comments!
Shop the back to school sale!