🎶It's the souuund of sciiiience!🎶
Ya gotta love science. And Steven Rhodes (@blue sparrow) has created a design that perfectly celebrates the nostalgic textbook days of science class that we all remember, as well as science going a little, uh, awry in those classes.
We talked to Steven about this design, what inspires his pulp-fictiony movie posters and dark humor, and about one of his designs appearing on The Flash! Check out the interview below!
.     .     .
I love the dark humor in this design, and a lot of your designs share this retro dark humor vibe – what inspires you and your designs?
I'm definitely really drawn to illustrations and graphics from bygone days – pretty much everything from the '50s to the '80s. That's always my starting point. And then I try to think of ways to breathe new, weird life into a familiar genre while staying true to the era.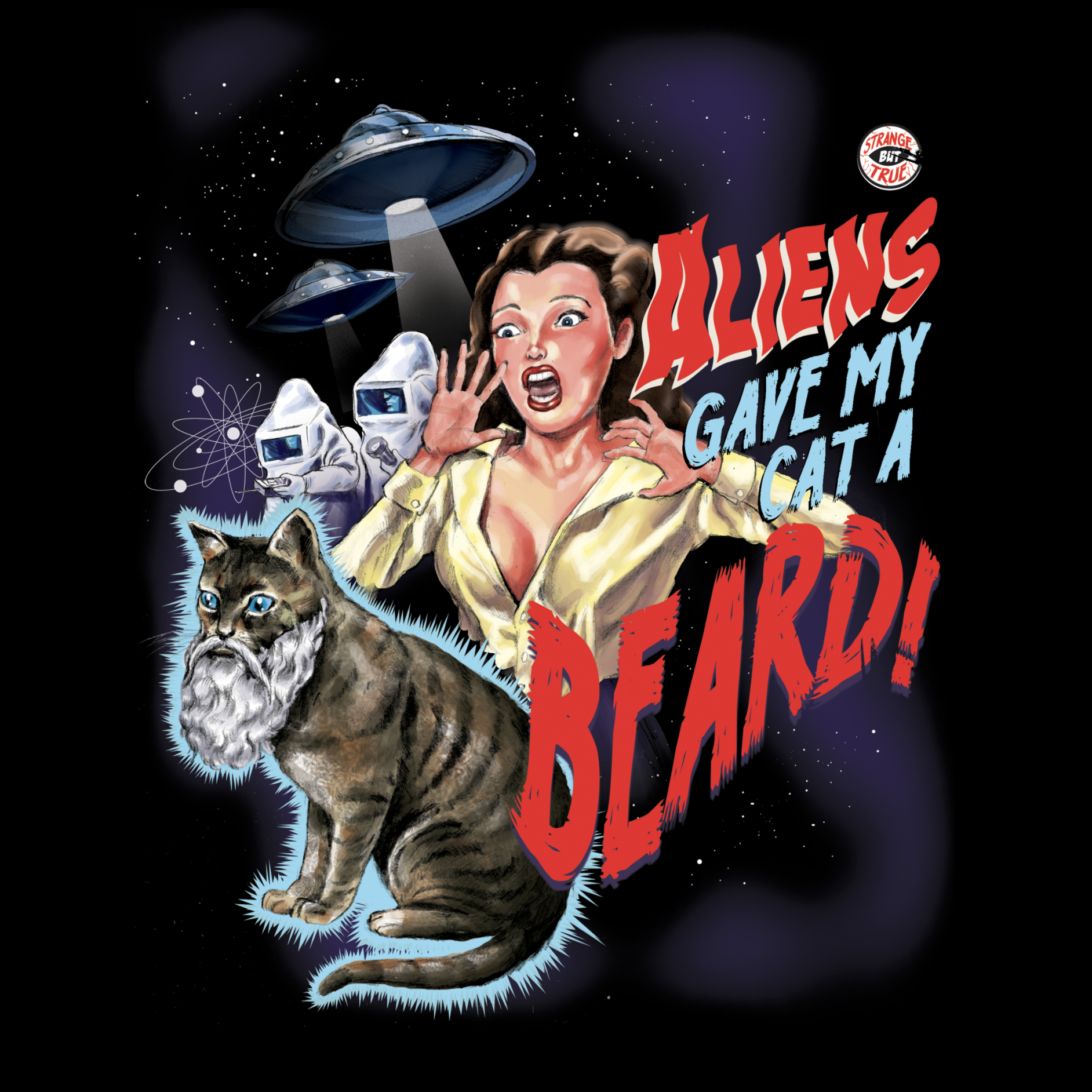 Which one of your made-up movie posters would you like to actually see as a movie? 
I think that would have to be one of my latest ones – "Wind Cop 3". The idea of a renegade cop who can only apprehend criminals while windsurfing is so ludicrous! How many bad guys can there be out there? And the fact that it's the 3rd movie in the franchise adds to the stupidity.
Pulp fiction and horror seem to be recurring themes in your designs – what inspires you about this style?
Well the hand-painted movie poster is such a lost art these days. They've been superseded by the Photoshop montage which kinda sucks. They were things of beauty! Just look at the original Star Wars trilogy posters. Attack of the 50 Ft Woman is a great example of where the poster was better than the movie.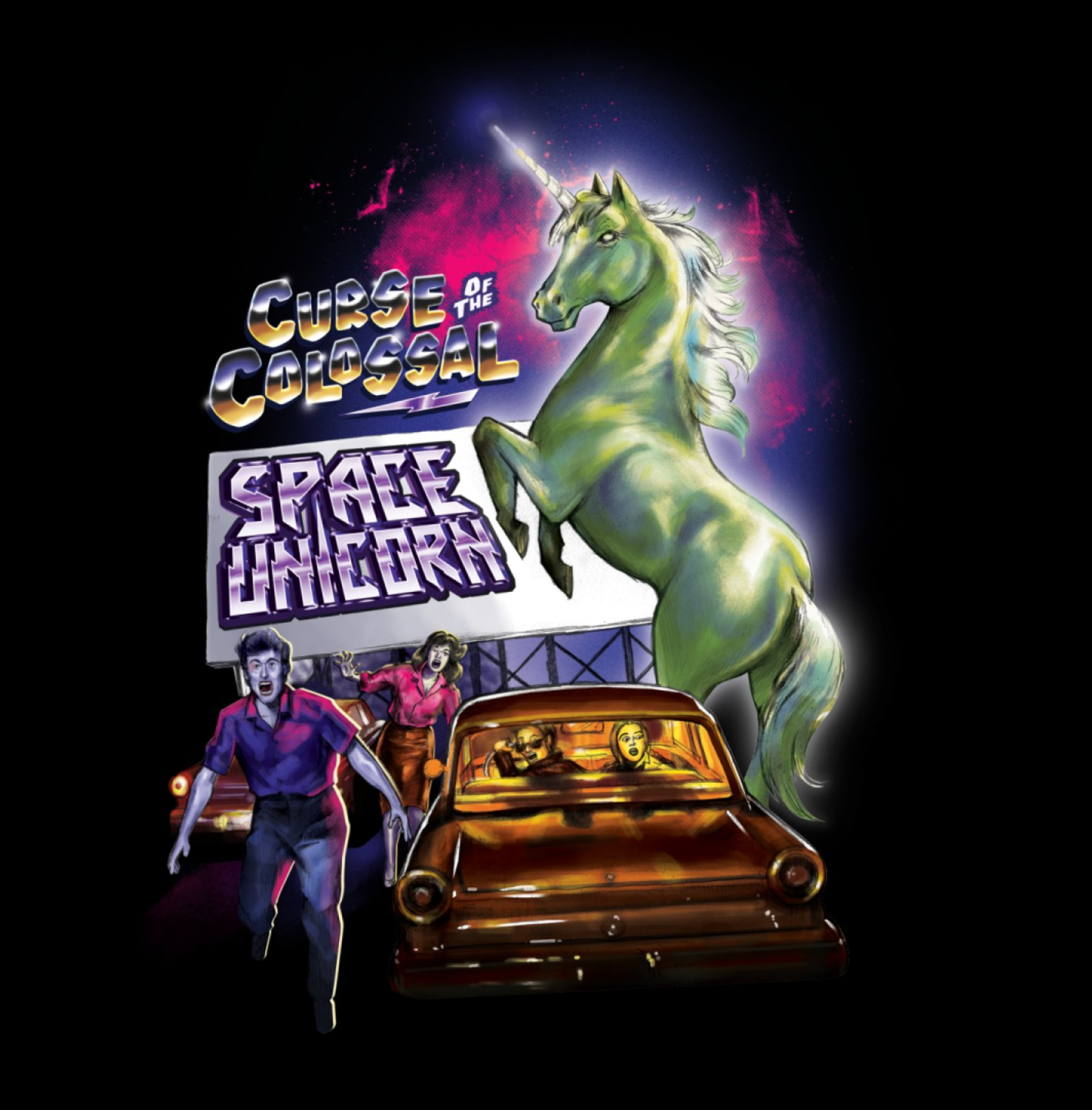 What films of yesteryear inspire you?
I really like a lot of movies from the '70s (Taxi Driver, The French Connection, Chinatown etc.) They had a rawness and intelligence to them that seems a bit diluted in modern Hollywood.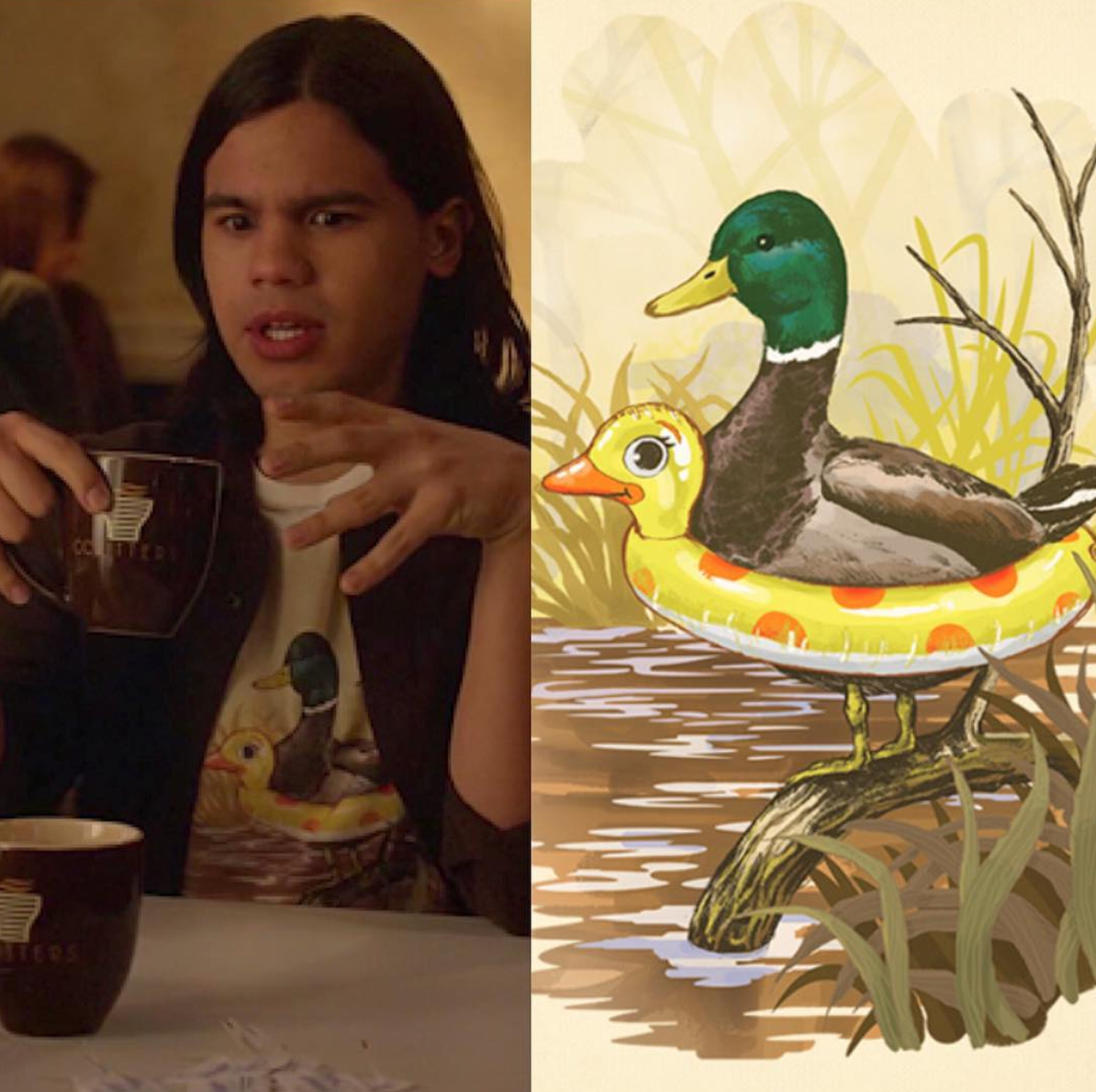 You had one of your designs on The Flash! What was that like? 
I've never actually watched the show but I hear it has a big fan base so the exposure is very cool!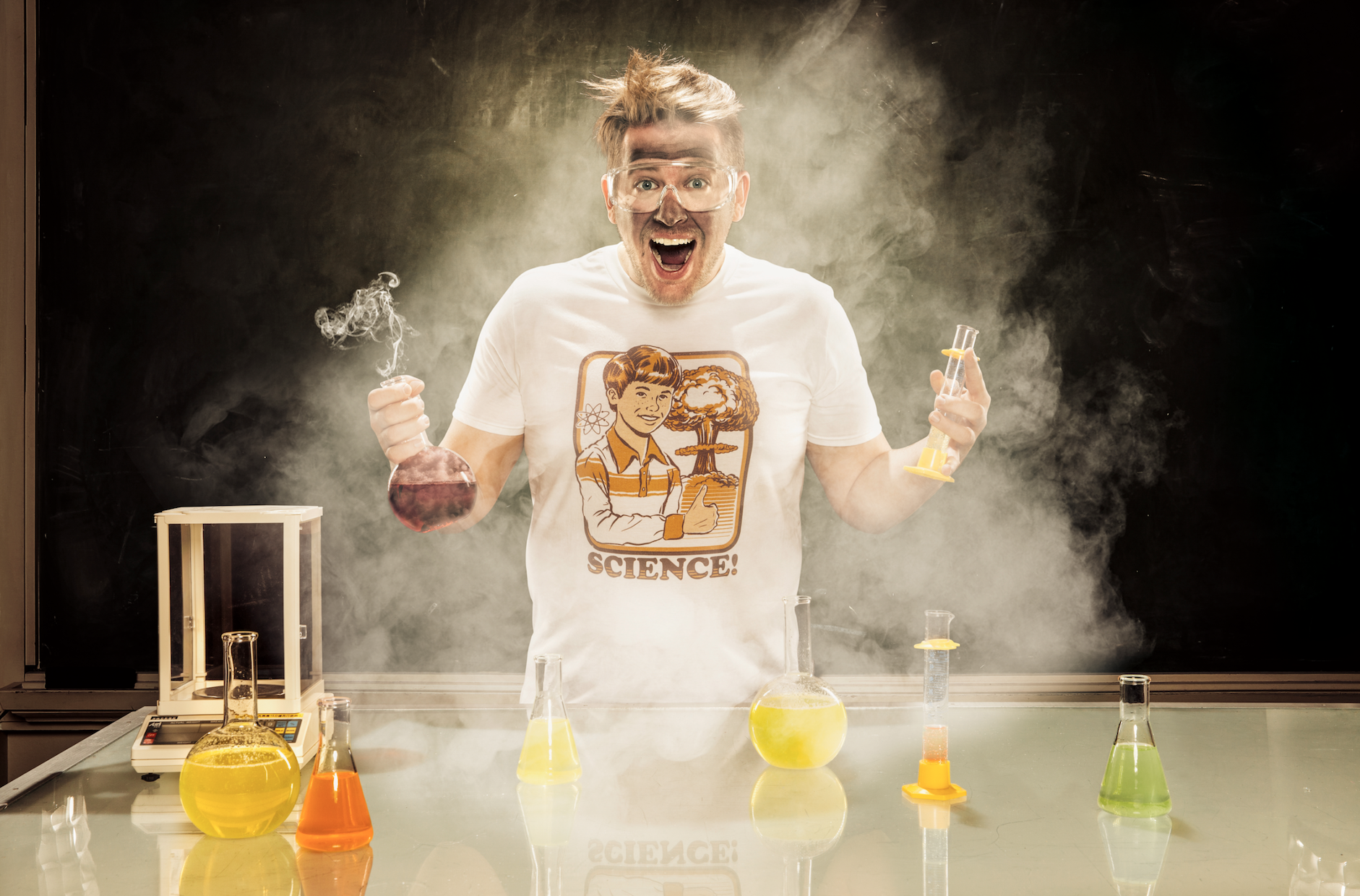 Tell me a little bit about this design! How did you come up with it? 
I had the title floating around in my head for ages. I kept hearing "Science!" spoken with an enthusiastic voice. Which made me think of the awkward '70s kid giving a thumbs up, and the rest fell into place.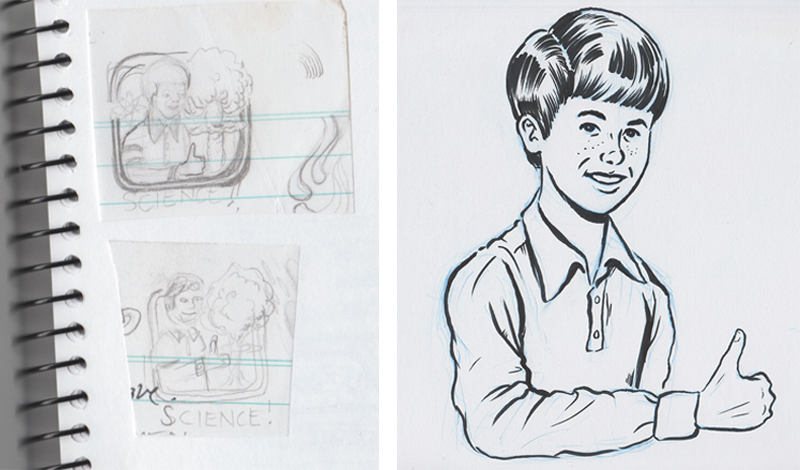 I wanted it to feel like it could be from an old school text book. I work full-time so most of my ideas start as strange little scribbles I draw in my notebook when the boss isn't looking.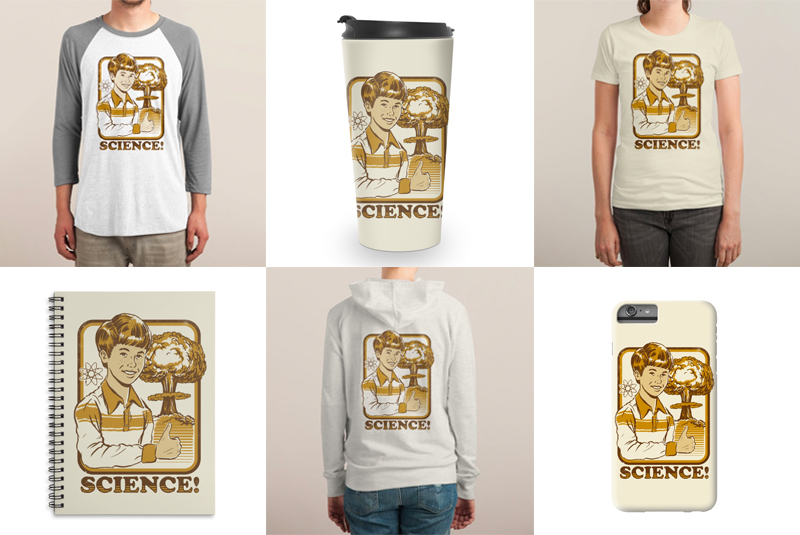 Did you like science class as a kid?
Yeah I did though physics and chemistry were a bit beyond my brain capacity. I liked biology and natural history though.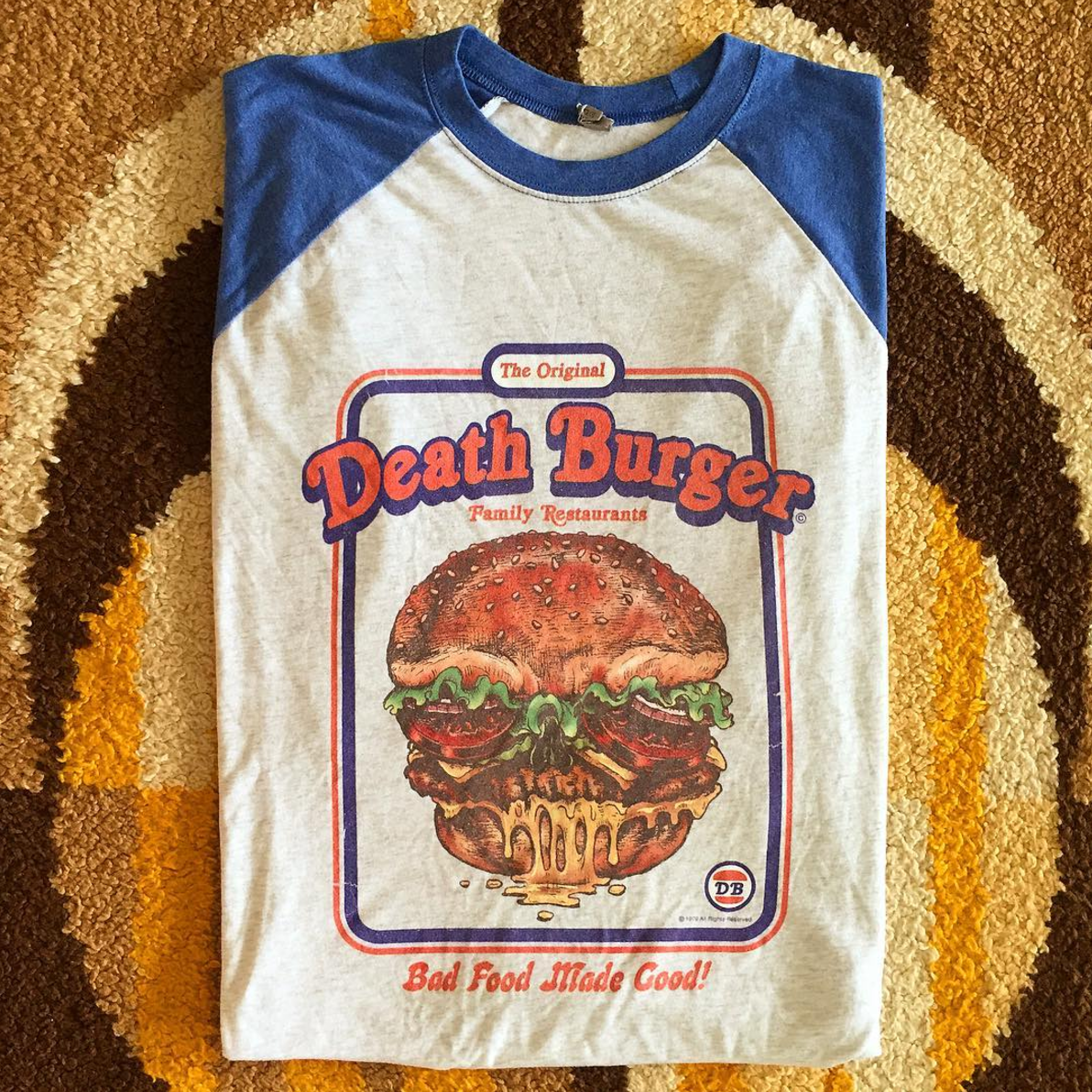 Favorite random science fact, GO!
Did you know the Goblin Shark has detachable jaws that shoot out from it's head? Google it – it's nightmare material!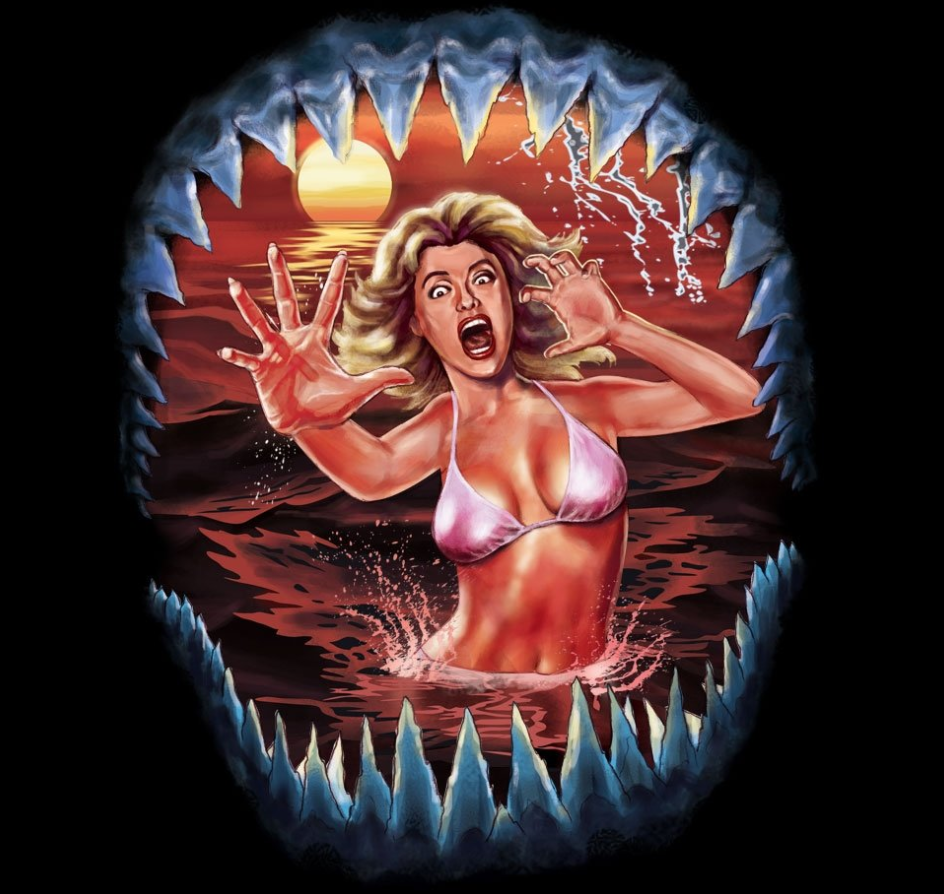 What's your design and art philosophy?
My best work always comes when I'm not forcing things and I'm just running purely on instinct and inspiration. The moment it starts to feel too contrived and difficult I know I'm probably heading in the wrong direction. I've also started to only pursue ideas that add to a consistent body of work. Still a long way to go though.
Shop the design!