"You can't help it. An artist's duty, as far as I'm concerned, is to reflect the times."
– Nina Simone
Art has the power to move, inspire, and give hope. And with Women's History Month coming to a close (although let's be real, women should be celebrated every day), we wanted to feature one particular Shop with designs that are equal parts beautiful and empowering. The "It Must Bee a Sign" Artist Shop caught our attention – and the attention of the official Women's March – with its "ReSisters" design, and we've been in love with this Shop and its many other designs celebrating ladykind ever since. With $5 from every tee sold in the Shop (and from the "ReSisters" design on Threadless) going towards girlsinc.org, "It Must Bee a Sign" offers a sign of hope in more ways than one.
We talked to "ReSisters" artist Tracy Skibo about her Artist Shop, her goal to draw something every day, and about how these designs empower her as well as others. Check out the interview below!
.     .     .
First things first, tell us a little bit about yourself!
I am a storyteller, magician, dog lover and vintage find fanatic who loves to connect the dots and surround myself with creative, fun people. I also have a business with my boyfriend selling Italian Bomboloni :)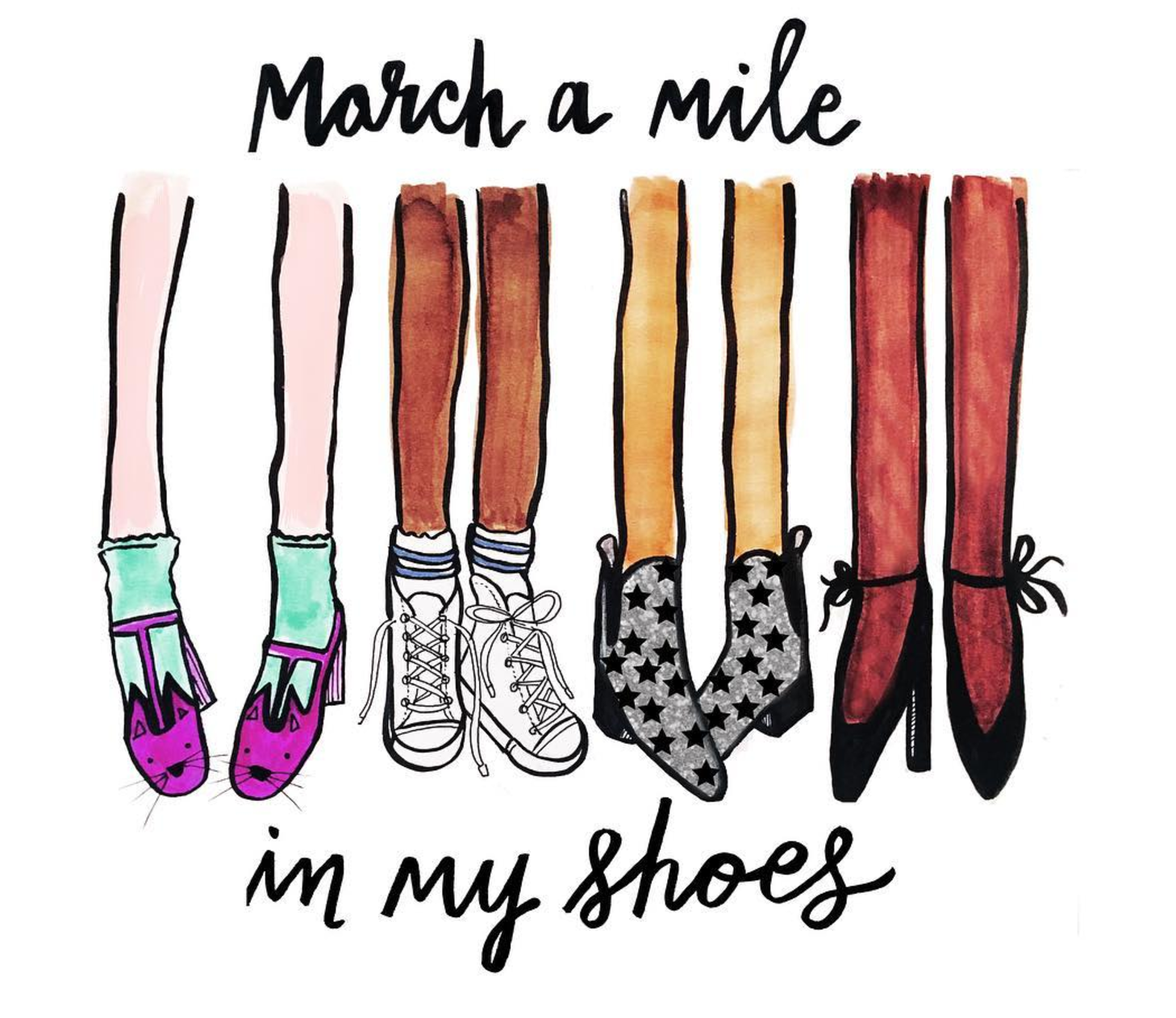 You're a creative director and illustrator! How did you get your start in professional art and design?
I am a graphic designer by trade and have been an art director in the retail industry for about 20 years. I spend most of my time on the computer and wanted to do something with my hands again. Drawing/doodling has always been something I do for fun but never really focused on. As a New Year's resolution, I sought out to learn hand lettering and that jumpstarted the idea of putting words and doodles all together.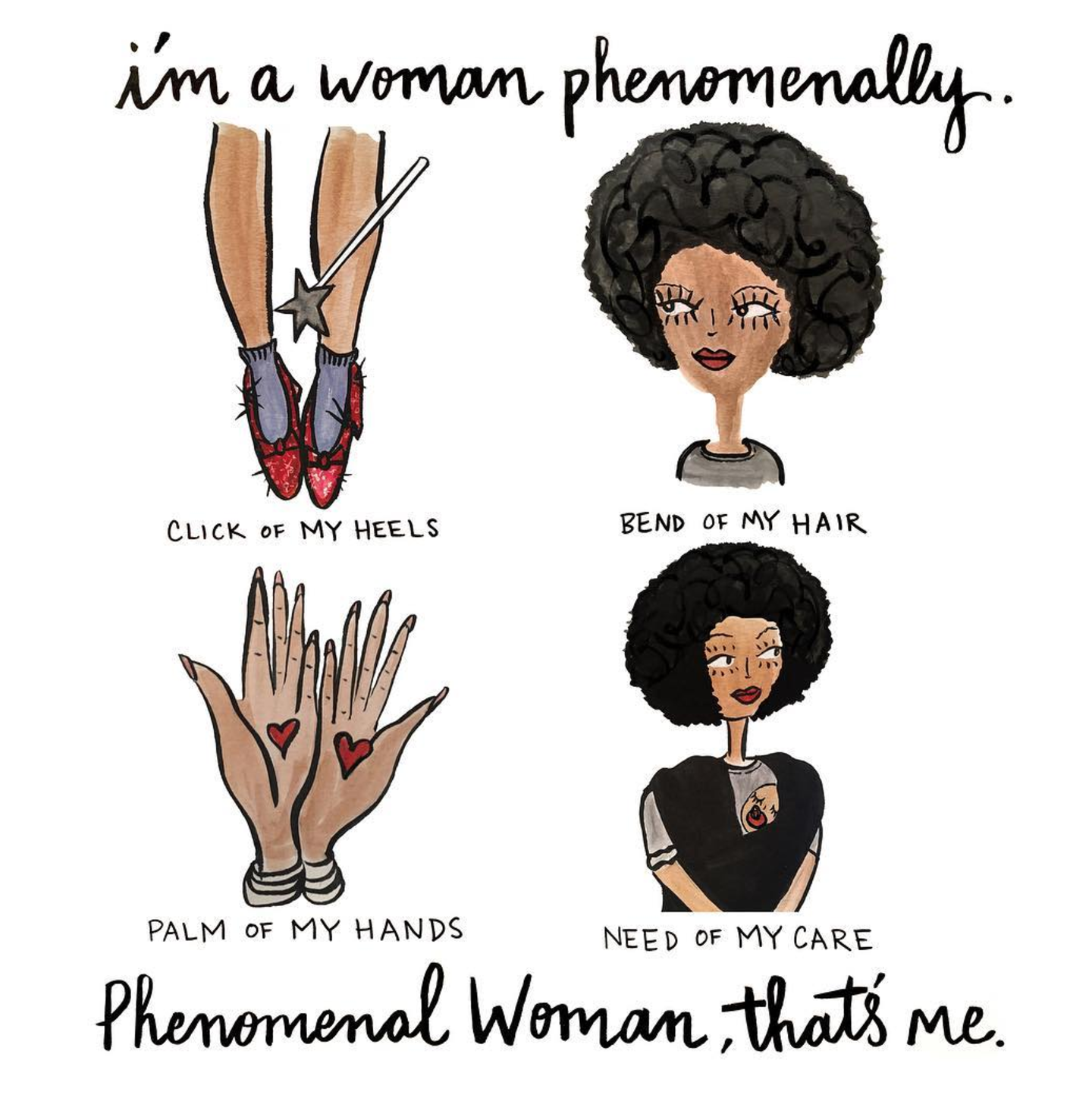 You say in your Shop's 'About' page that you are inspired by "current events and women issues" – how powerful of a tool do you think art is in sending a message or supporting a cause?
I think it is incredibly important. To quote Nina Simone, "You can't help it. An artist's duty, as far as I'm concerned, is to reflect the times." There is so much going on right now and to find inspiration is a way of thinking positively about it all. My inspiration started when I did the Women's March in San Francisco, where I was making signs for the march. I took a lot of that inspiration into the doodles that started my Instagram. There are so many amazing women to be inspired by and it has encouraged me to seek out and find and do research on a lot of them.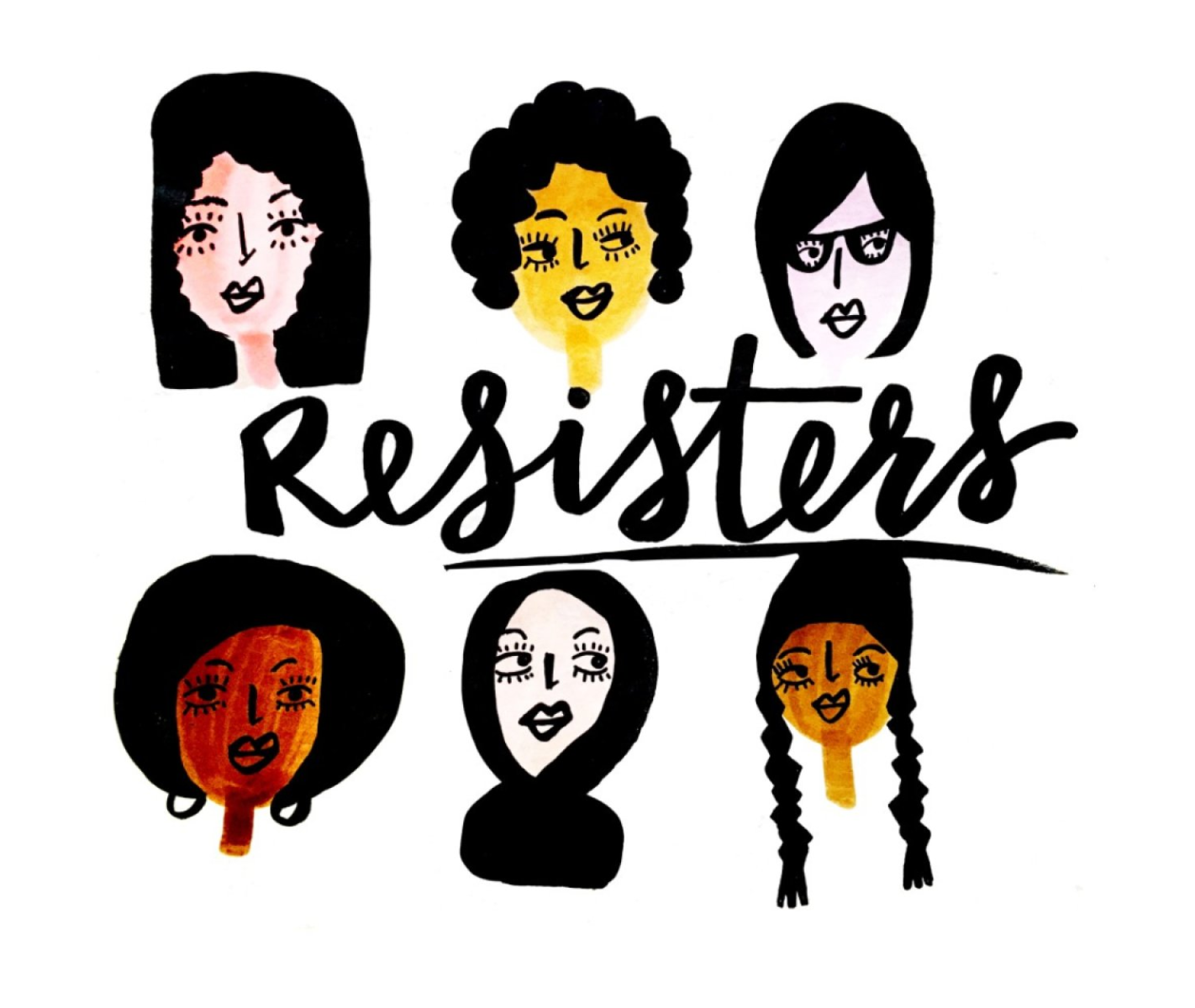 Tell me a little bit about your "ReSisters" design and your Artist Shop!
This all started when the Women's March reposted my RESISTERS girls on Instagram and it got a lot of exposure. I started receiving requests for prints and t-shirts and needed to find an outlet to do this quickly and chose Threadless. It has been so easy, fun and convenient.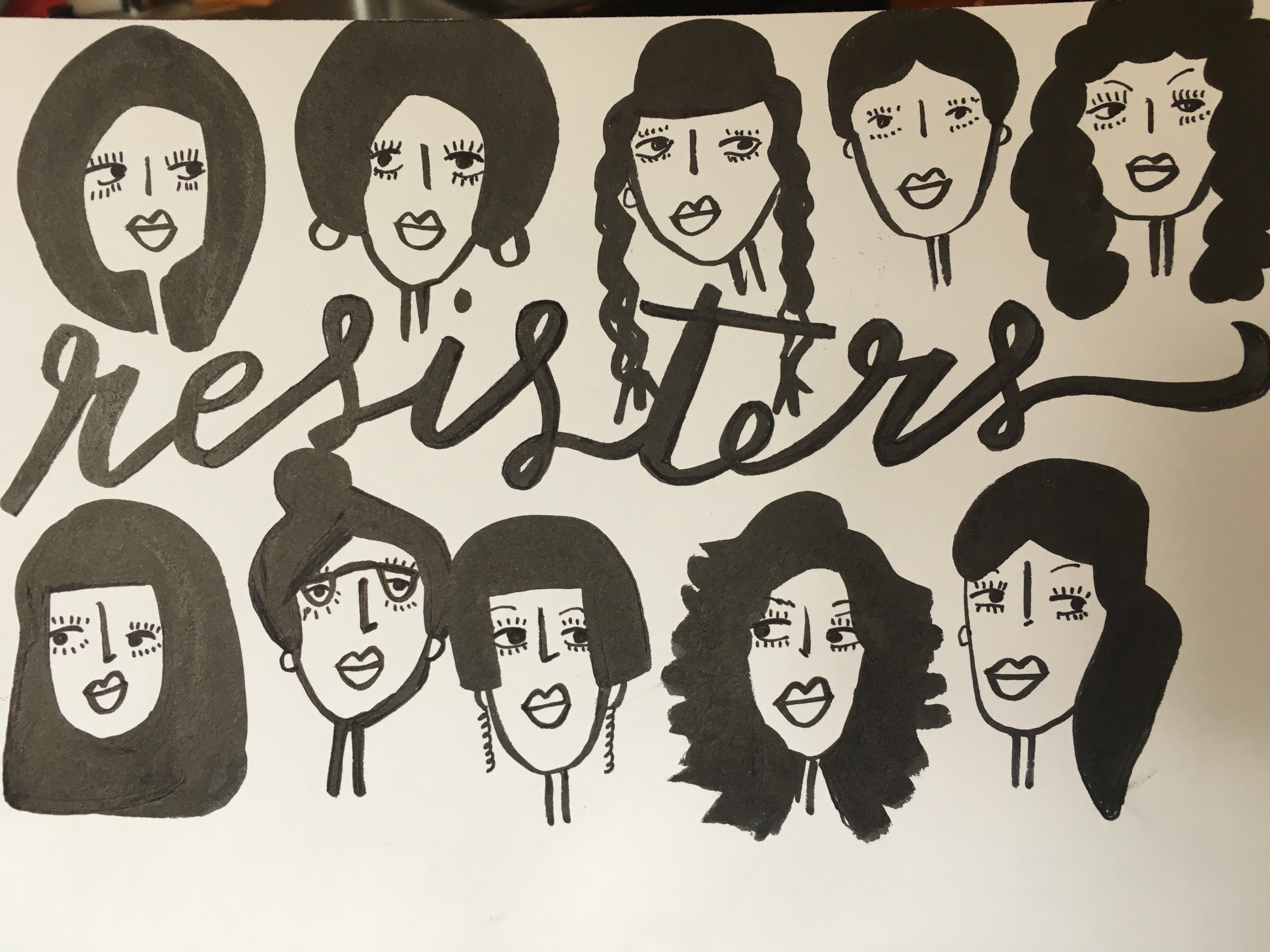 What is the goal with your Shop and offering your empowering designs on apparel and accessories?
It's a fun, easy place to share my work. I am so honored when I find there are people who are inspired and interested in it. I had some awesome conversations with some of the women who bought the RESISTERS artwork. I heard stories about how they identify with the creative and there was one woman who went to the Women's March in DC and couldn't meet up with friends, and the RESISTERS girls represented them being together anyway. I was touched.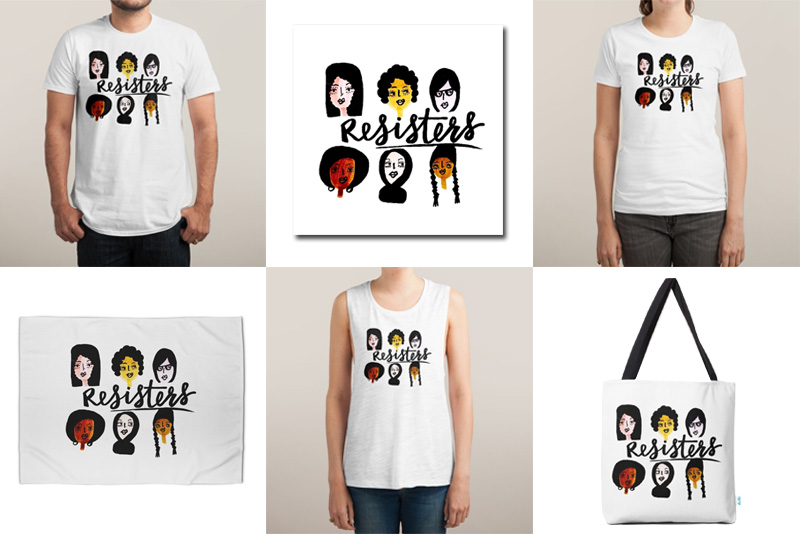 You've been on a mission to create something every day – that's amazing! How has this endeavor changed how you work as an artist and your creativity? 
I am usually doing something every day anyway in some shape or form, so it just added a little focus. There are also so many initiatives like "the first 100 days", "girlgazeproject", "femalecollective", "theunidlecollective", and so many more that are doing so much to inspire women and artists. I am also usually a perfectionist in my professional career, and drawing and posting everyday gives me the freedom to just let it go.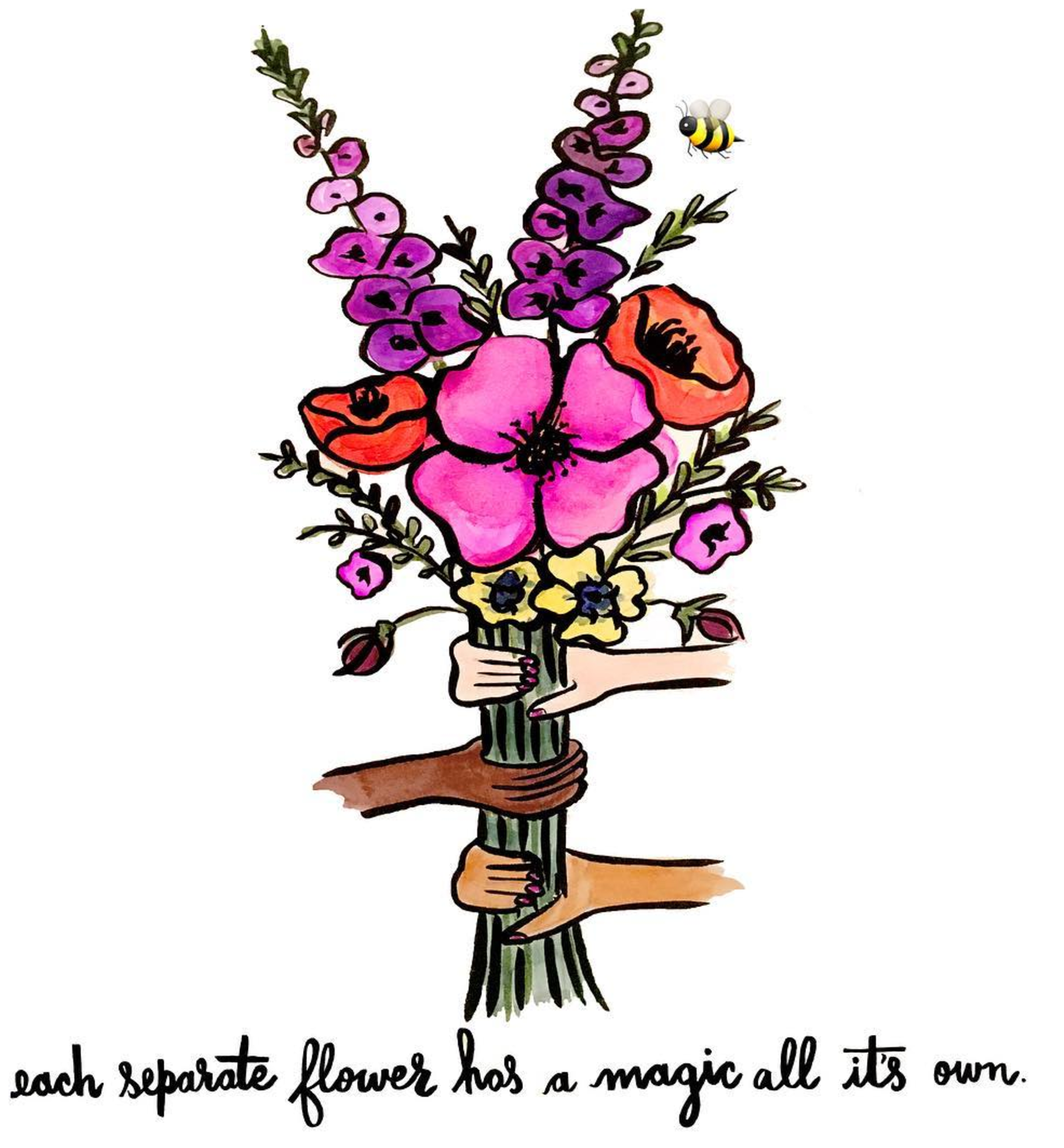 What do the designs in your Artist Shop mean to you?
They are there to create messages of solidarity and resistance and to put myself out there in a positive way.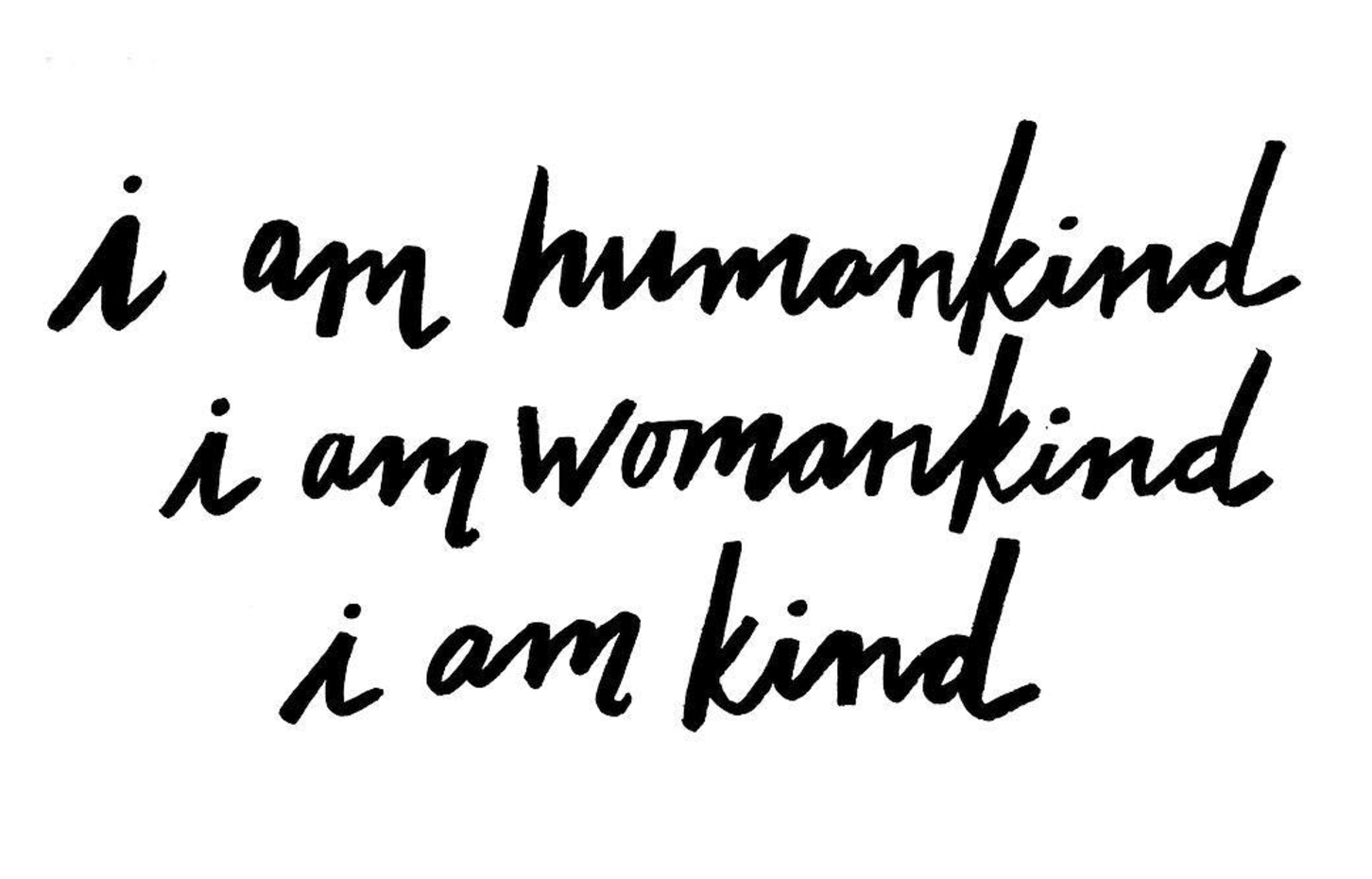 What medium do you use?             
I mainly use Japanese Pentel Fude brush pens and Tombow watercolor markers on any mixed media paper or vintage typewriter paper that is kind of like cotton tissue paper (it's awesome and will run out soon). I scan them using the "tiny scanner" app on my phone and bring them into Photoshop if necessary.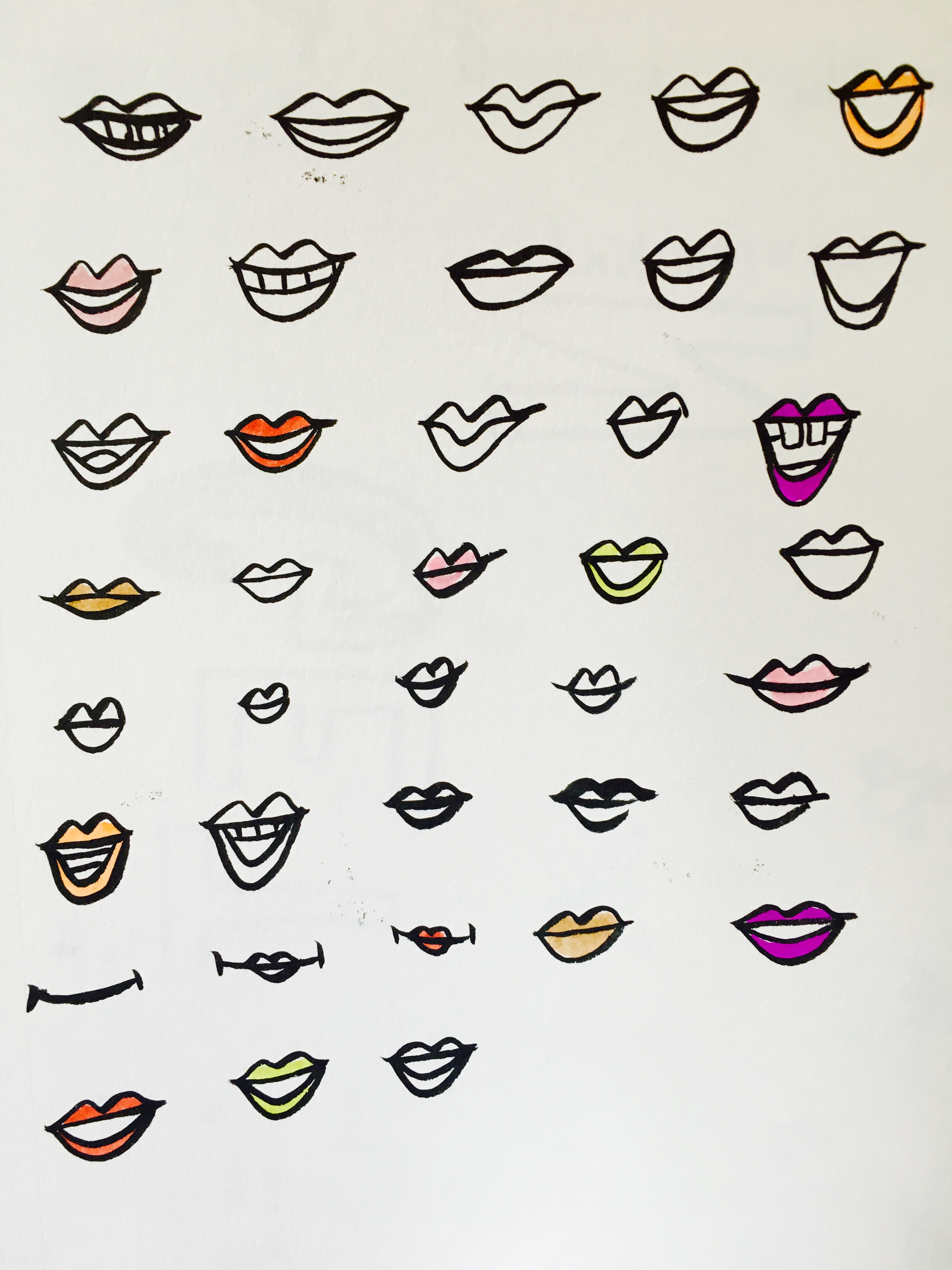 What's your art and design philosophy?
Always watch and listen to everything around me. Inspiration is everywhere, you just need to be open to seeing it and finding it when you least expect it. "There's only one thing in life, and that's the continual renewal of inspiration." – Diana Vreeland
Shop "ReSisters" on Threadless right here, and check out the "It Must Bee a Sign" Artist Shop for more amazing designs!