Batman and Robin, two peas in a pod, peanut butter and jelly. Some of the best things come in twos – that's the idea (and difficulty) behind using just two colors in a design. But the winner of our Duotone Challenge, Cody Weiler (@csweiler), totally nailed it with the vintage look of his "Cut Loose" piece of art. Cody has been on a challenge winning streak, so in honor of his duotone design, we wanted to give him an extra challenge by playing the greatest duo-question game of all: "Would You Rather…"! Cut loose, chill out, and see what he had to say below!
.     .     .
The winning streak continues! What's been your favorite new technique to play around without your winning designs so far?
I have to say that working in a pixelated style was super challenging, but also super fun. I'm without a doubt a perfectionist, and that style allowed me to refine my designs pixel by grueling pixel.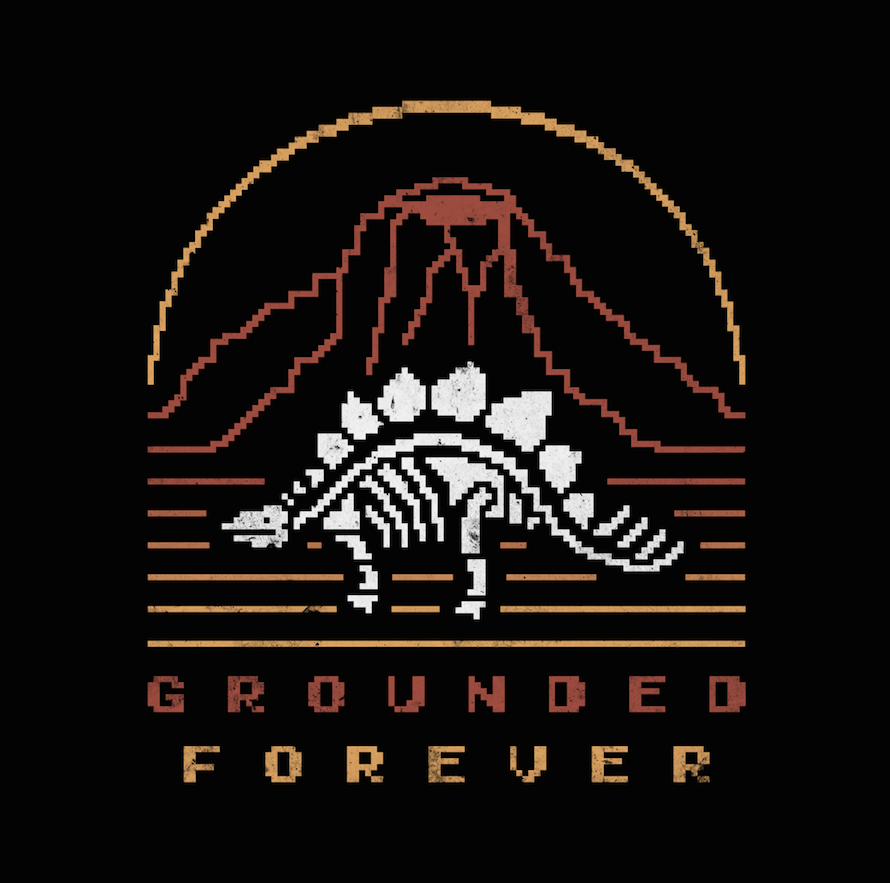 Tell us a little bit about your Duotone design! I love the vintage look to it – where did you look for inspiration?  
Thanks! There is sooo much vintage advertising available online that I used for inspiration. I knew right away that I wanted to use typography, having seen so many duotone ads from the past. From there, it was just deciding what phrase and imagery to pair with it. At first, I thought of "Cut It Out", but that gave a little too much of a Full House vibe, so I went with "Cut Loose" (which I think works better as a wearable product anyway).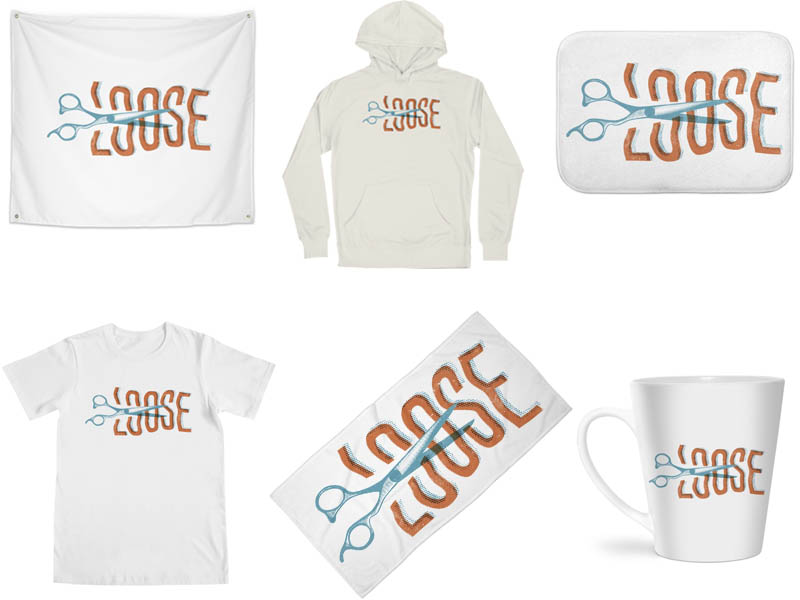 Ok, now we're going to play a round of "Would You Rather" – all you have to do is pick your answer and explain the why behind it. Ready?
Yes; I was born for fast-paced quiz games!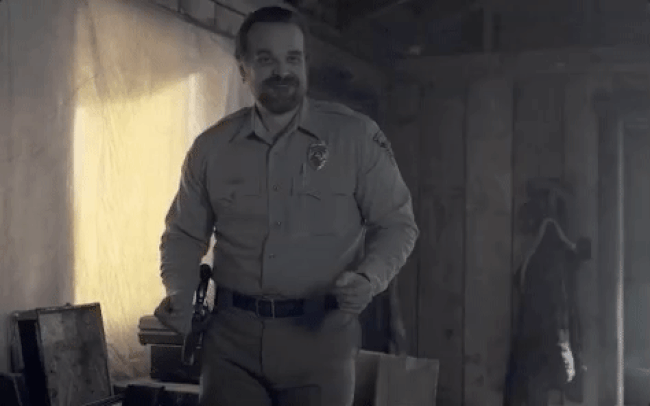 Would you rather…
…go hiking around Middle Earth or the world of Game of Thrones?
Middle Earth! I have loved LOTR since I was a kid, but also I have a confession to make…I do not watch Game of Thrones (gasp).
…be haunted by the friendly ghost of Bob Ross, or be able to step into his TV show any time you wanted?
Although Bob Ross the Friendly Ghost sounds like a great idea for a cartoon, I'd rather not be haunted by any ghost, no matter how friendly. The ability to step into the television sounds fun though!
…hang out with Bigfoot for a day but you can't tell anyone, or hang out with chill aliens and have them show you the wonders of the universe, but then have your memory of the experience wiped?
This is tough. I'm going with Bigfoot, only because I would theoretically gain something from the experience. If my memory gets wiped by aliens after seeing the mysteries of the universe then what's the point, right?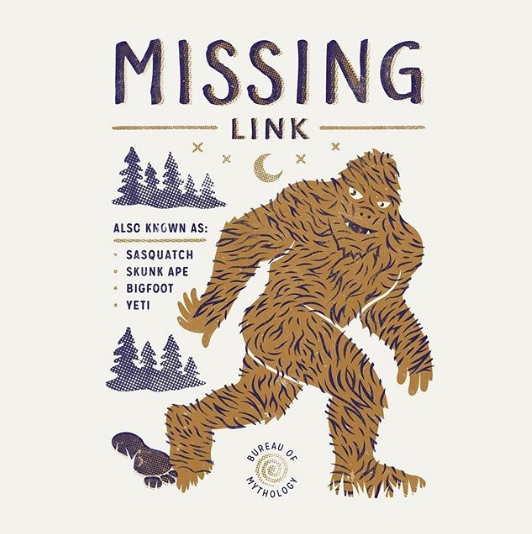 …hang out in the past or the future for a day (time/place of your choosing)?
The past for sure. I'm slightly obsessed with all things time travel, and I think it would be really interesting to go back in time with knowledge of what will happen in the future.
…be taught alien art techniques or be able to go into the past and be taught art by some of the greatest artists to ever exist?
Learning from the masters would probably be more beneficial for me. Alien artwork has the potential to be misunderstood by the general public, which might not bode well for my career.
…get stuck in your favorite movie or your favorite video game?
Aside from the occasional Minecraft or Super Mario binge, I'm not much of a video game guy. However, I would absolutely love to be part of a Groundhog Day type situation.
…tumble down the rabbit hole into Wonderland, or through the wardrobe to Narnia?
I have an irrational fear of the Cheshire cat, so I'm going to steer clear of Wonderland and head right through the wardrobe into Narnia.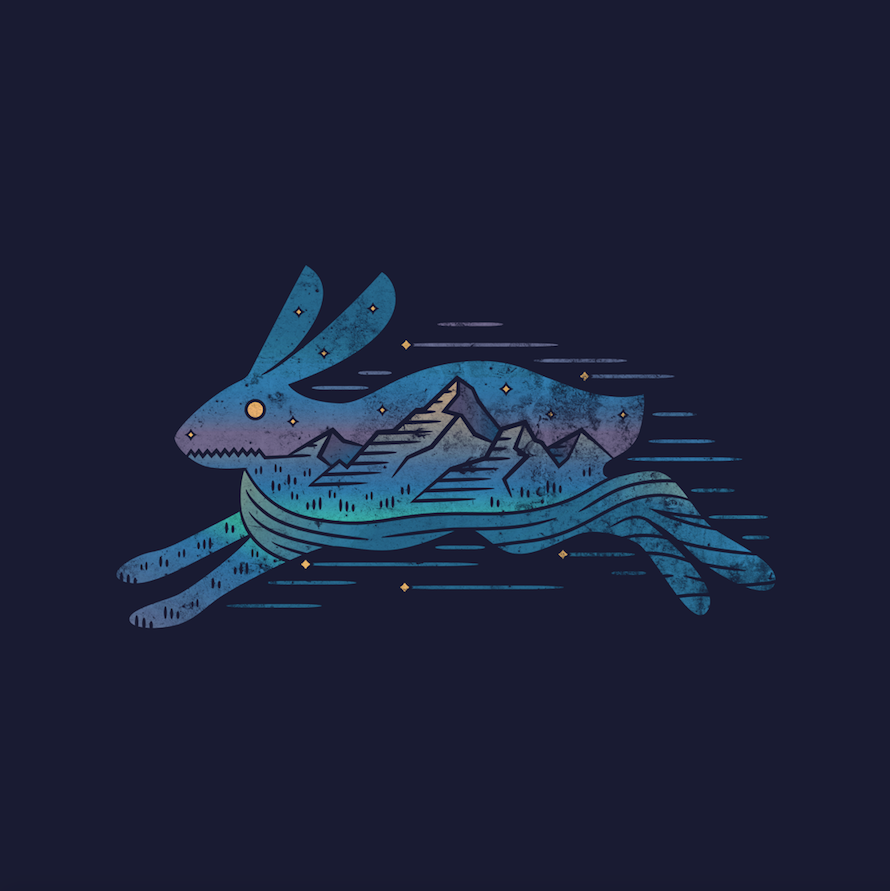 Anything else you'd like to share?
I honestly never thought I would get one print, let alone 13 in a year. I would never have continued submitting if it weren't for the positivity and support from everyone on this site. So thanks so much for all of the recognition this year, I really really appreciate it. 
If you're so inclined, please follow me on Instagram @c.s.weiler.
See more of the winning design!