"Make Memes, Not Wars!" That's the world I think we'd all prefer to live in. And the winner of our Mid-Century Modern Challenge, "Make Memes, Not Wars!" brought this sentiment to life. Brazil-based artist Vó Maria created a political cartooneqsue design reflecting current events of the modern era in a mid-century modern style that looks like it would be right at home in a '50s newspaper. We talked to this artist about where he found inspiration for this retro style, how he came up with the phrase, and of course, about his favorite memes. Check out the interview below!
.     .     .
First things first, what have you been up to lately! Any exciting new travels or projects?
Hi there! I keep creating every day. This was the year of "focus" for me: creating more and more illustrations! And results are coming, and this is very exciting for me since I am not so disciplined with myself. Good results this year!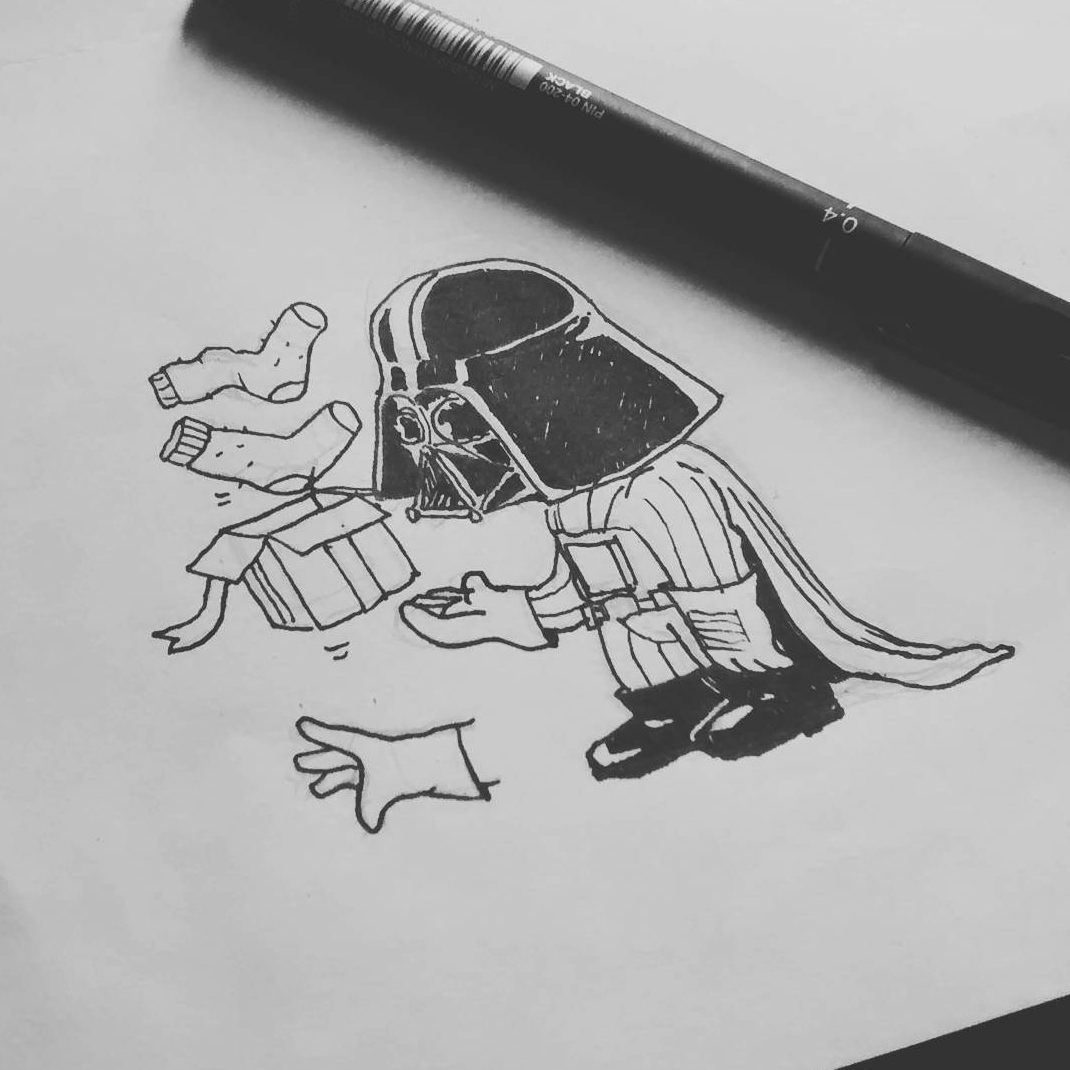 For this design, what kinds of mid-century images did you look at for inspiration? What attracted you to this challenge?
Vintage retro nostalgia is something that I love. I found really good inspiration on Threadless's boards on Pinterest, the works of Derek Yaniger, Kevin Dart (especially that retro spy feeling with Yuki 7), and typographies from House Design Industries, which are simply awesome! Some vintage magazine ads and retro furniture helped me find the aesthetics, too.
This design has such a retro look and feel to it; how did you achieve this?
The coolest thing about vintage illustrations is how they achieve such a good result with few colors. The halftones and distressed effects always blew my mind because they weren't made on purpose, they were natural results of real techniques of that time; color overlays, stains, knockouts, printing mismatching…I just tried to repeat this through digital means, especially by adding dust, halftones, and those cool dry brushes. It was a real challenge but turned out great.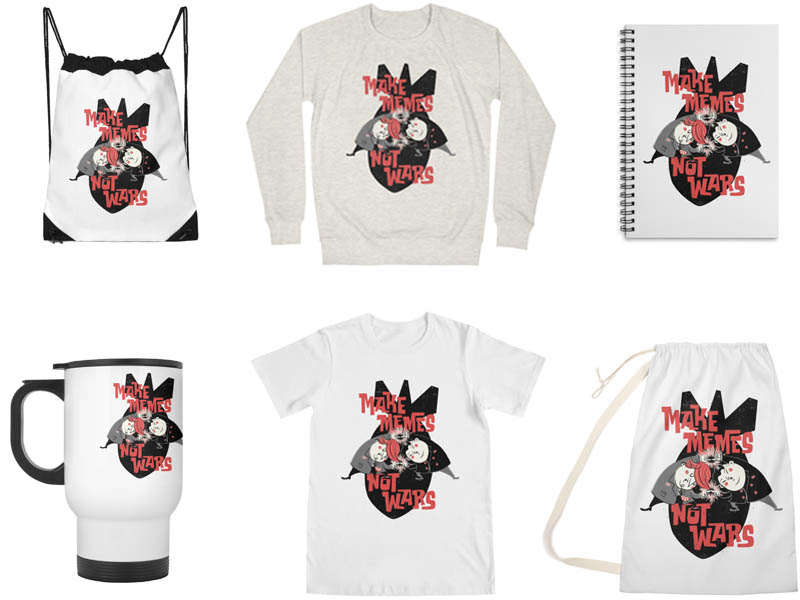 This is very much like a political cartoon you'd find in newspapers! Were you inspired by retro political cartoon styles?
Sure! I used to do caricatures when I was younger and learned a lot from "history of caricature" encyclopedias I used to have, showing black and white cartoons criticizing politics and daily stuff. All that irony and sarcasm are way too cool. They were a great part of this influence, indeed. I like those New Yorker and Reader Digest cartoons too; always very smart and inspiring.
It's 2017 and we still hear about war… Let's use our strength to build a better planet, a better society. And better Memes. MAKE MEMES, NOT WARS!
What inspired you to choose this design for the mid-century challenge specifically?
Earlier this year, I came up with this catchphrase, "Make Memes, Not Wars" (I didn't see anywhere else before, so I think I created it) after seeing the political movements between the USA & North Korea. Since both leaders are crazy-real memes, it would be funny to imagine the opposite scenario of what they wanted: peace instead of war. Or even better: laughs, instead of tears. All this "Cold War atmosphere" reminded me of espionage, radio transmissions, detectives and tv cartoons like Pink Panther – a classic mid-century cartoon. As I was looking for a modern theme that could fit the vintage look of the contest, it would be cool to bring something actual to solve the design: Trump & Kim could be measuring forces (or exploding themselves) just like that Dragon Ball fusion Meme (also a Threadless Shirt too). So, I've put together nuclear fusion, atomic bombs, espionage, politics, humor, typography, memes, and a graphic style that I love. I was very happy with the result!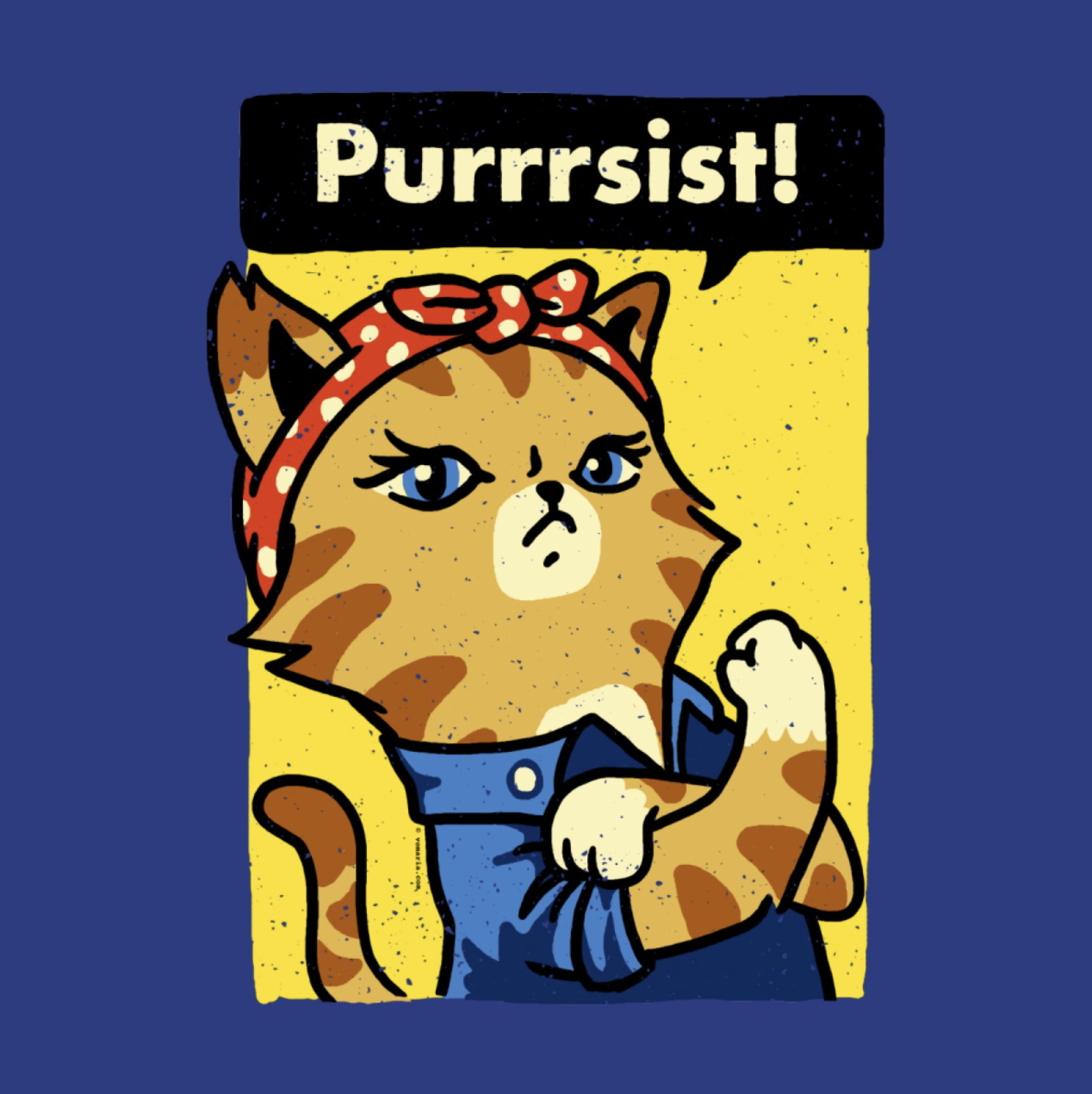 When it comes to politics, is art an important and cathartic outlet for you and for expressing your voice? Why or why not?
Yes and always. Art lets us think different. Art is a visual screaming, where we provoke discussion and propose new points of view, of feeling things differently, of being more sensitive about what surrounds us. Art and Politics are always side by side through cartoons, memes, and graffiti. Banksy is a great example of this, btw.
Do you have a favorite meme in general?
Memes and gifs are genius, in my opinion. They have an incredible power of saying much by saying less. I have a special love for Dramatic Chipmunk (does video count?) – one of the first I ever understand as a meme. Also love Grumpy Cat, Futurama Fry, Bad Luck Brian. There are tons of funny ones being made daily, so…hard to name it. The internet does a good job!  
What's your artistic philosophy?
I like to make people think when they see something I create. It's funny.
We live in a tumultuous time – give us a positive message!
It's 2017 and we still hear about war… Let's use our strength to build a better planet, a better society. And better Memes. MAKE MEMES, NOT WARS!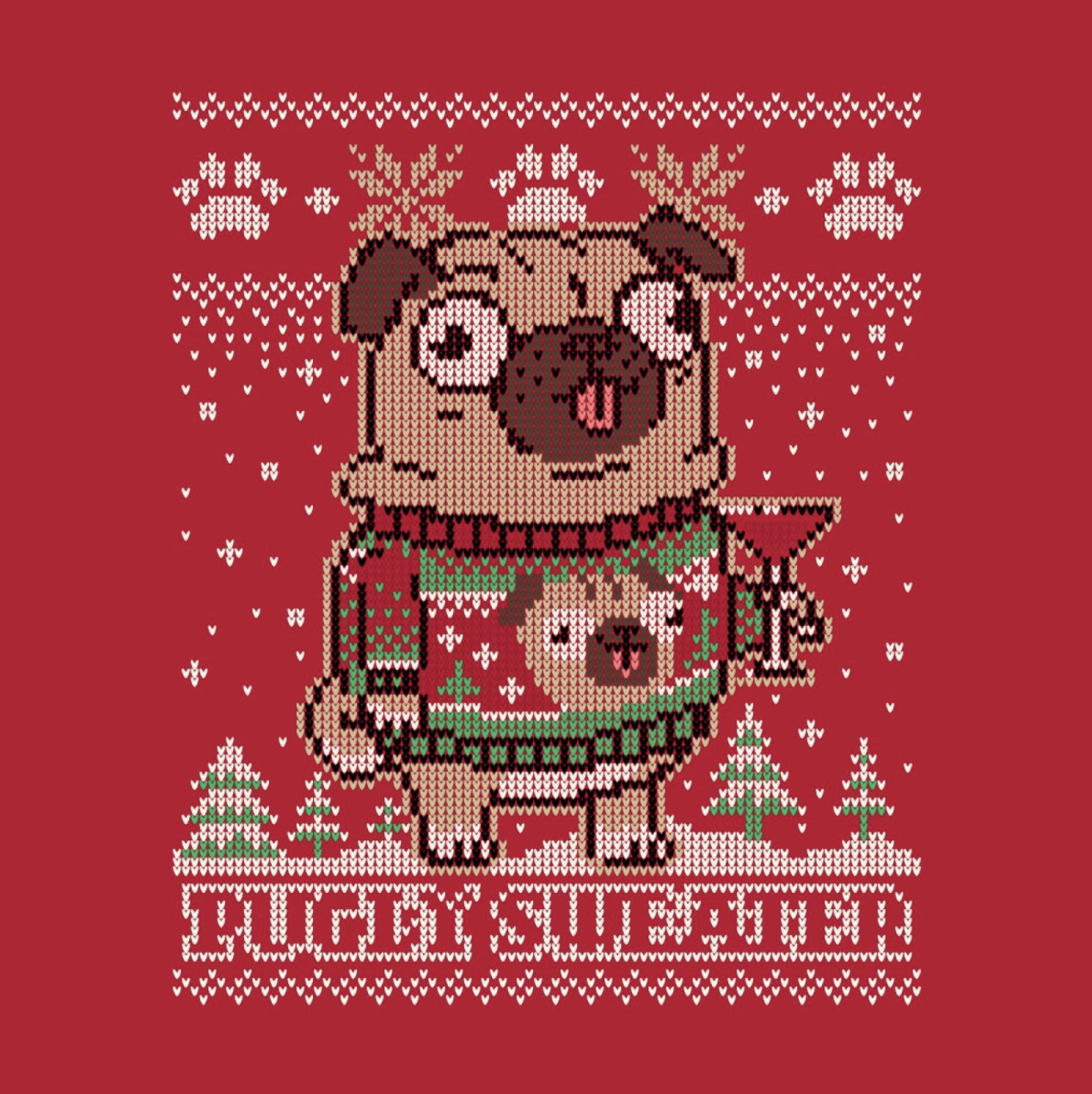 Anything else you'd like to share?
Follow my daily creations on Instagram.com/vo_maria. Thanks, Carlyn, thanks Threadless!
See more of the winning design here!