Move over, cats; there's an adorable new creature taking over the Internet. His name is Spike. He's a beetle. And he paints. He paints so good. Behold Spike the beetle!
Here he go. pic.twitter.com/HXyFrNljQ9

— Spook 🎃 the Beetle (@SpikeTheBeetle) September 14, 2017
Unless we're talking about the members of The Beatles around 1962, the words "beetle" and "cute" don't usually go together (with the exception of this design:)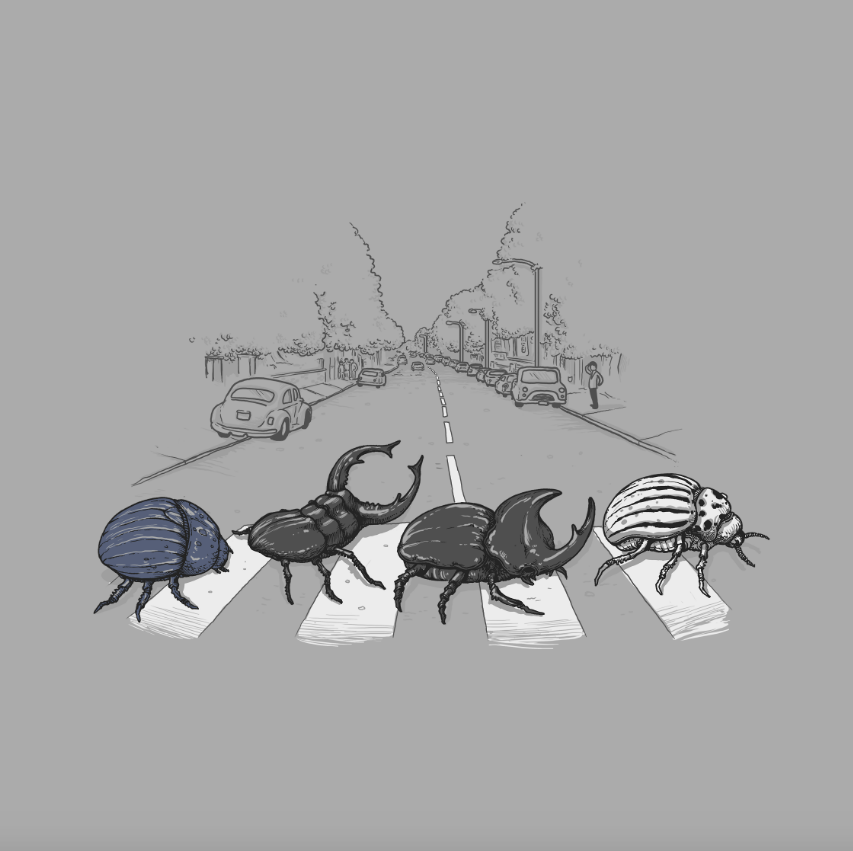 But this artistic insect is proving us wrong one paint stroke at a time. And not only is he (probably) the spirit of Michelangelo reincarnated into a bug – he's also adorable.
snugglebug pic.twitter.com/GHrGXzuYDt

— Spook 🎃 the Beetle (@SpikeTheBeetle) September 11, 2017
Spike is a type of stag beetle found in Sumatra, Indonesia, but Spike himself lives in Japan with his enthusiastic and very loving owner, Mandy.
Try new things! You might just enjoy them. pic.twitter.com/TGlzXjkXAt

— Spook 🎃 the Beetle (@SpikeTheBeetle) August 26, 2017
Spike the beetle isn't a lone beetle, however; along with him, Mandy owns several other kinds of beautiful beetle babies. But Spike is – no offense to all the others – definitely the most artistically gifted of them all, and probably of his whole species, let's be honest.
The world is pretty scary right now. It helps to have a friend. pic.twitter.com/XFJNhanGgq

— Spook the Beetle (@SpikeTheBeetle) October 6, 2017
Why does Spike paint? Well, besides painting just for the love of it, in the wild male stag beetles use those big ol' mandibles to tussle with each other as a way of showing dominance. Spike is doing basically the same behavior with a marker. Which makes for some fine artwork. He even signs it, as any proud creative would.
So many notes!

T-shirts are released tomorrow, with a limited number of autographs by Spike.

(It's a new design, look forward to it!) pic.twitter.com/UhqiUxiUFL

— Spook 🎃 the Beetle (@SpikeTheBeetle) September 9, 2017
He also sometimes eats his work as he goes, feeding the creative juices with literal fruit and veggie juices.
Snack breaks for blueberry paint ARE necessary pic.twitter.com/Oywnss9TRt

— Spook 🎃 the Beetle (@SpikeTheBeetle) September 15, 2017
Spike is equal parts the most talented, cutest, and most #metal looking painter in all the land. He may have a tough shell on the outside, but underneath that thick exoskeleton is the thorax and soul of a true, tiny artist. 
S P O O K Y pic.twitter.com/cyGBp7xuOl

— Spook 🎃 the Beetle (@SpikeTheBeetle) October 1, 2017
His owner Mandy always knew he was a star, but now the Twitterverse does as well, and he's completely stolen our hearts. There's even fanart of Spike! Our one complaint? Even though his dog costume for Halloween this year was pretty cute, we do have a costume suggestion for next year…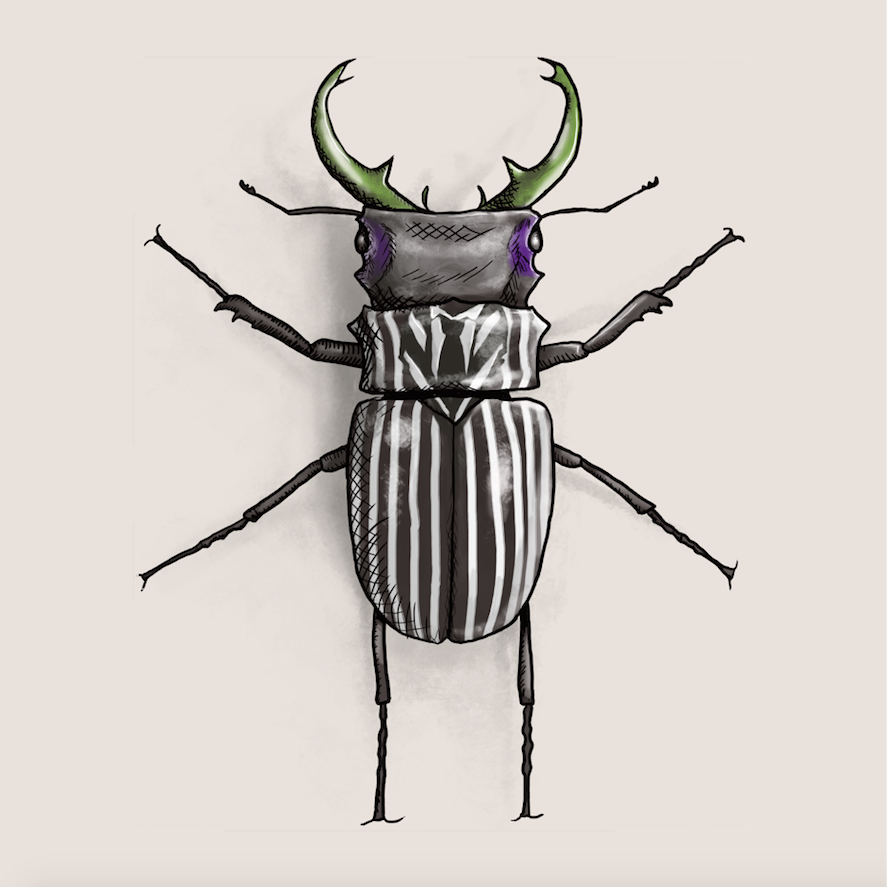 Follow Spike the beetle on Twitter and be on the lookout for merch announcements here! And check out his site for more information!