So cute they're scary or so scary they're cute? That's the question you have to ask yourself when you see the designs that come from the mindrealms of artist "Behemot". This artist (whose mortal name is Igor) has a dark-meets-adorable style that brings to mind something between The Nightmare Before Christmas and Over the Garden Wall. His work is fueled by Lovecraftian, occult-ish, and Alice in Wonderland-y vibes that all combine into an incredible concoction of dark aesthetics that he does so well.
We talked to Igor about his work, working as a full-time artist (unintentionally), and about his brand new Artist Shop! Check it out below.
.     .     .
First things first, tell us a little about yourself! Where do you dwell? Are you self-taught? 
Well, my real name is Igor and I'm a med student by day, artist by night. Unless it's a full moon, when I'm in my werewolf form. Claws make drawing difficult. I live in a small town called Foča (I dare you to pronounce it) in Bosnia and Herzegovina, and since it's summer I dwell mostly in the darkness of my flat. I am a 100% self-taught artist without any formal education, which often shows in my overrated work haha.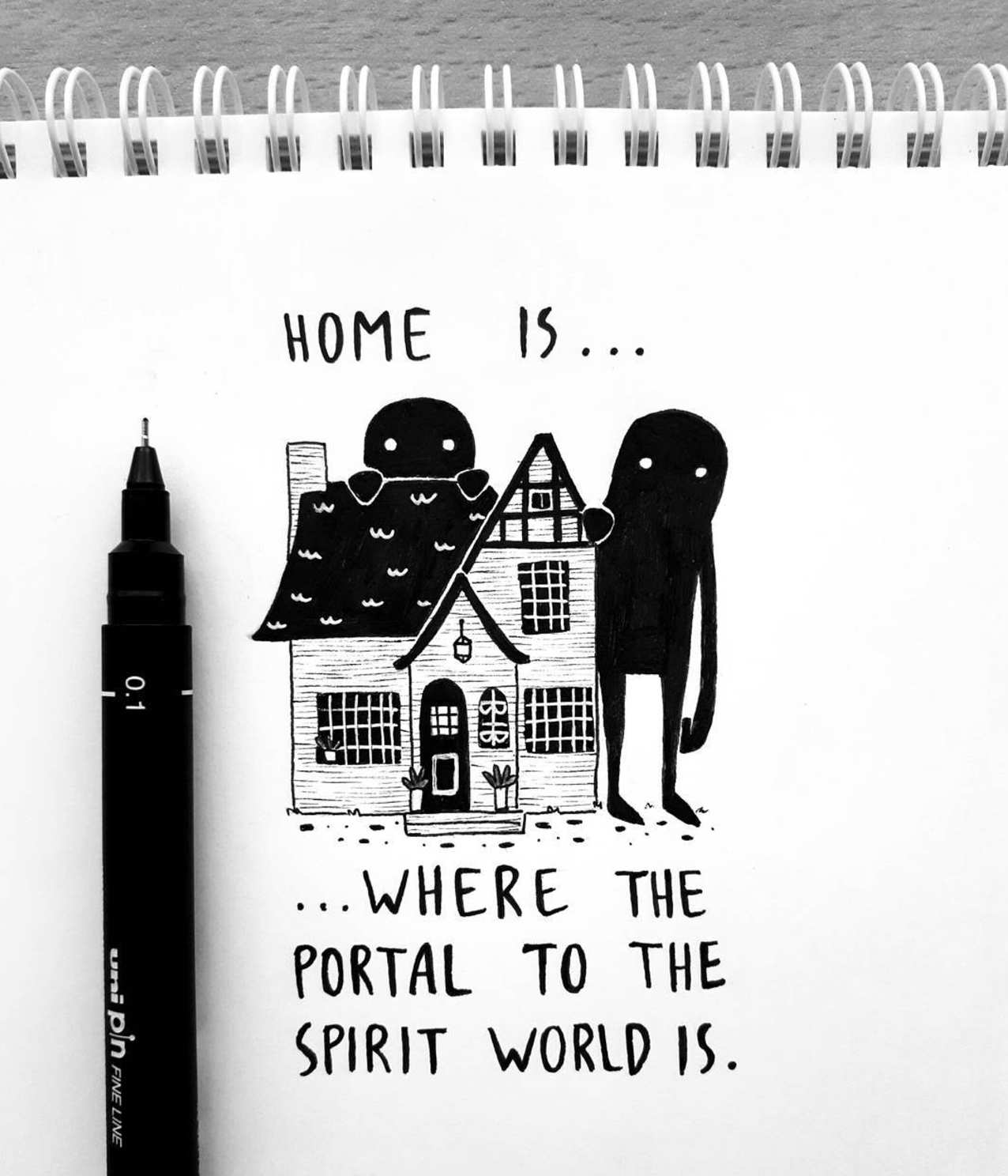 It was never a plan to become a full-time artist, but one thing lead to another and now I pay my bills (and wine) by doodling as much as I can. In time, more and more people wanted me to draw them something or to buy some of my work, and in couple of months I realised I was able to make a living out of it, which weirded me out.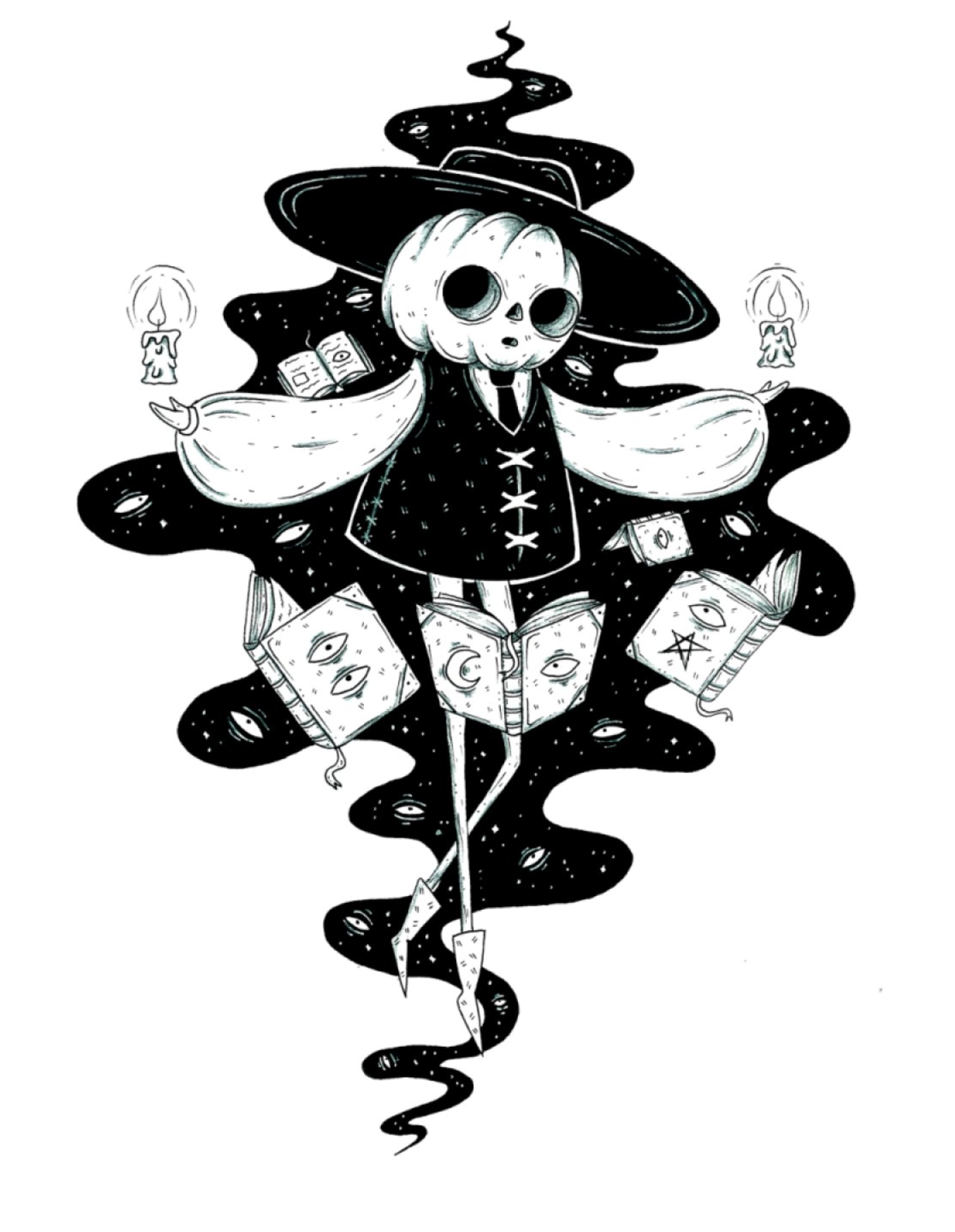 What's the art scene like in Bosnia? Are there any local urban legends or ghost stories that you like?
The art scene here can always use some improvements, and many can't make a living merely doing their art. But we don't lack talented people and incredible artists. Thankfully, the Internet is a great equaliser and I'm happy to see many of them getting well deserved attention on social media.
Bosnia – and the Balkans in general – has very rich folklore and colourful legends, but my favourite one has to be the one in which a snake saved the world by killing the Devil disguised as a simple mouse. In general, Slavic mythology is dark and full of terrors. Let's just say that the word "vampire" originates from my native language: Serbian. I think that speaks volumes about the nature of our myths haha.
So many of your art pieces are inspired by the spirit world, the occult, etc. – what's the first ghost story, urban legend, or folktale you remember hearing as a kid that had the biggest impact on you? 
I can still vividly remember the book cover of the book I borrowed from my school library. It said The stories and fairytales of Hans Christian Andersen, and it was filled with really bizarre versions of well-known stories. Same was with the stories from the Grimm brothers. Later I found out those were the original versions, which fascinated me and woke my obsession with the unusual and dark. For those who don't know, the original versions of stories such as Cinderella, The Sleeping Beauty and Little Mermaid are super messed up. I'm talking about "cutting your feet to fit the glass slipper" levels of messed up.
Tell me a little bit about your Artist Shop! Where does the name 'Behemot' come from?
Behemot (or Behemoth) is a character from my favourite book called The Master and Margarita. It's a giant demonic black cat who walks and talks like human, loves vodka and is a master of sarcastic remarks. I deeply relate to that description.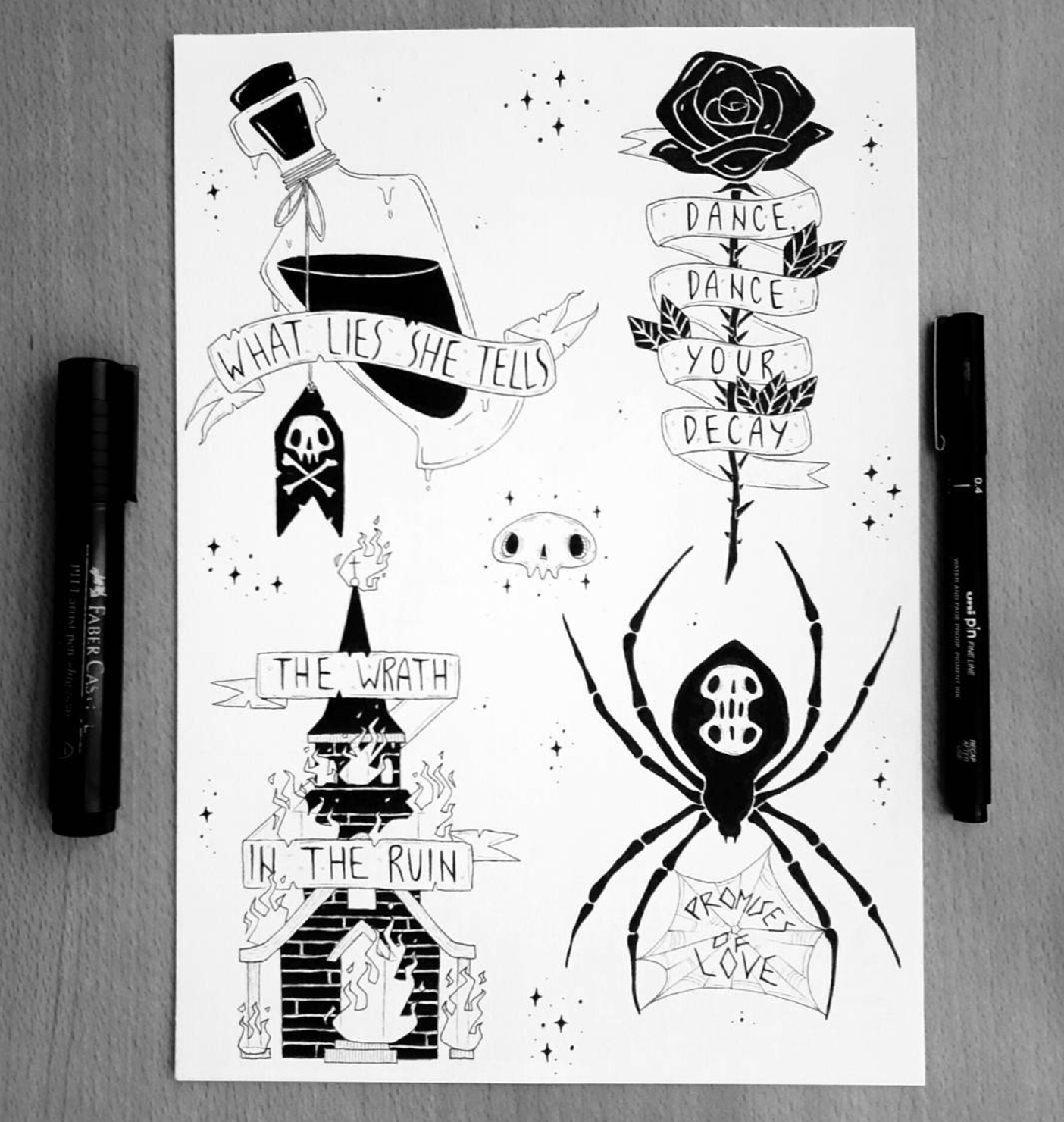 I love your style so much! How did you develop it?  
Thank you! It was a crazy ride to get where I am right now when it comes to style. Last year when I started to draw actively, my style was heavily influenced by Tim Burton. Naturally, as I drew I drifted away from my initial inspiration source but Burton will always have a special place in my heart. I love how he plays with the delicate balance between creepy and cute; something I try with my original characters. I know one thing is sure – my style is ever-changing and no one knows, myself included, what will it look like this time next year.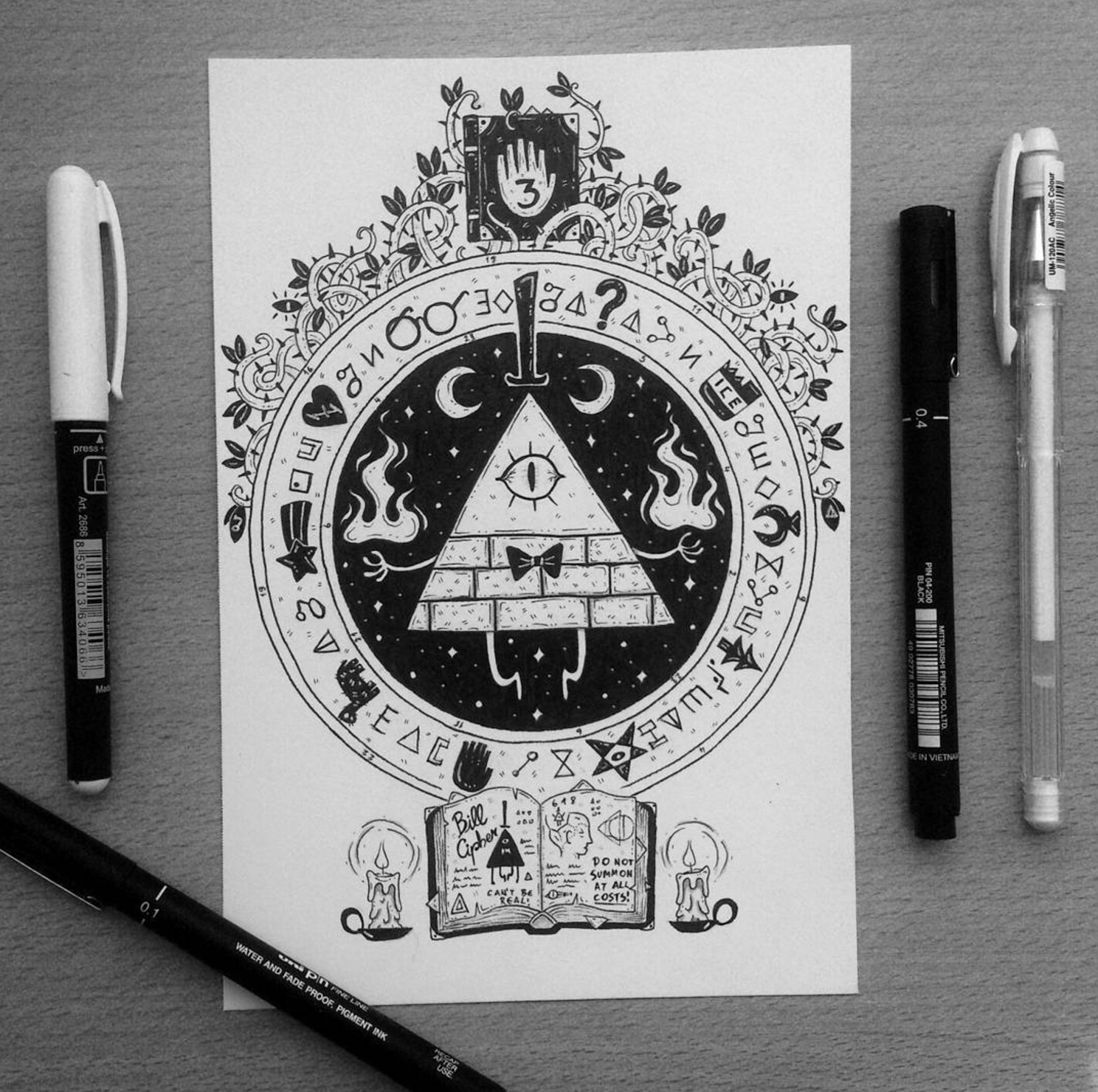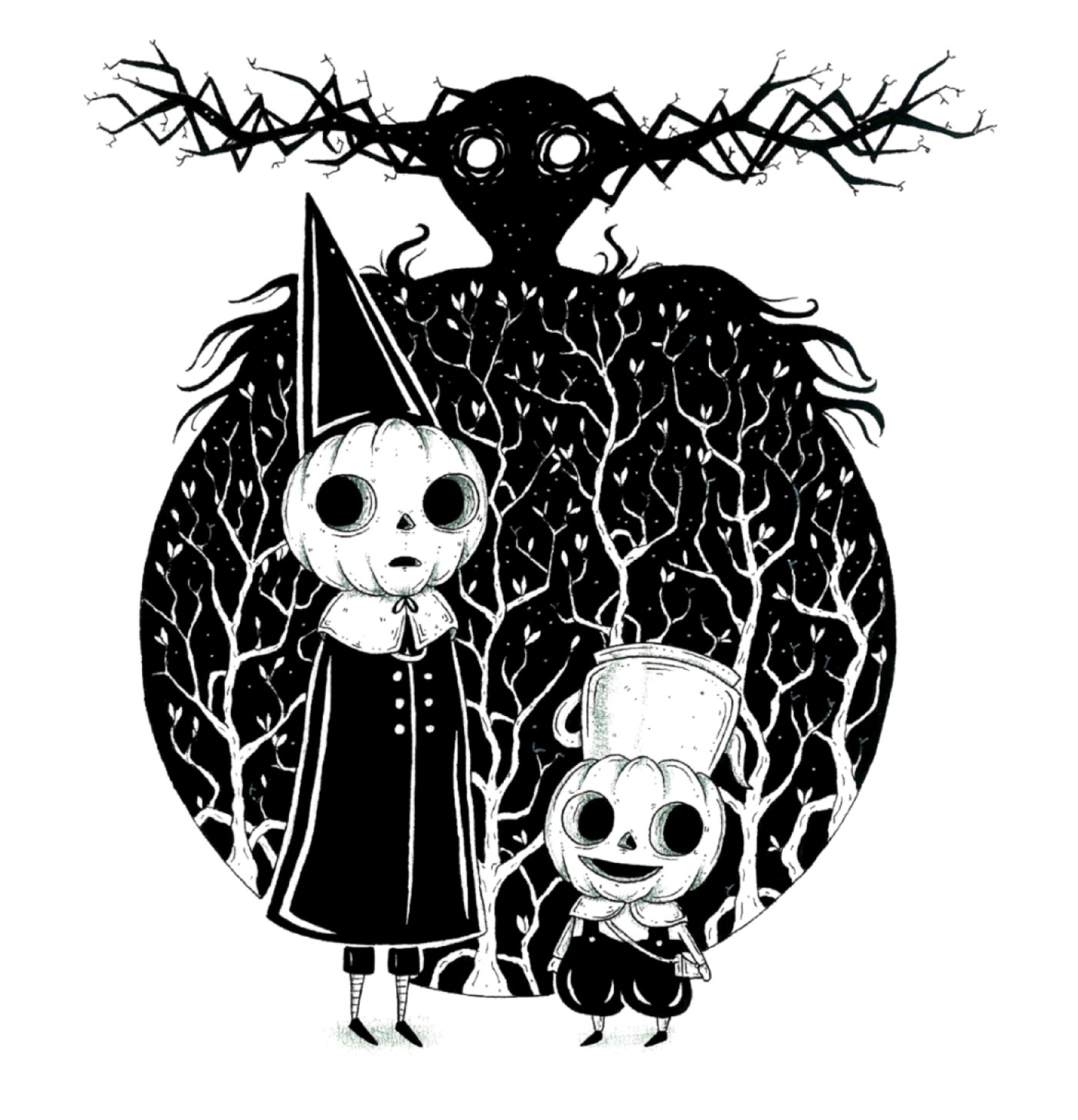 What TV shows and books most inspire you?
I am deeply immersed in pop culture to the point it's both scary and sad haha. Ever since I was a kid anime had a huge influence on me, and it still does. Ironically, I never drew in anime style. I love the magic of the Harry Potter universe, which was big part of my childhood. Same goes for Alice in Wonderland, and both of those influences are ever present in my doodles. Other TV shows/movies/books that inspire me are Adventure Time, Over The Garden Wall, Rick and Morty, Gravity falls, Ghibli films, The Twilight Zone, '80s horror films, Stephen King novels, Lovecraft, Edgar Allan Poe, Dylan Dog comics, and many more.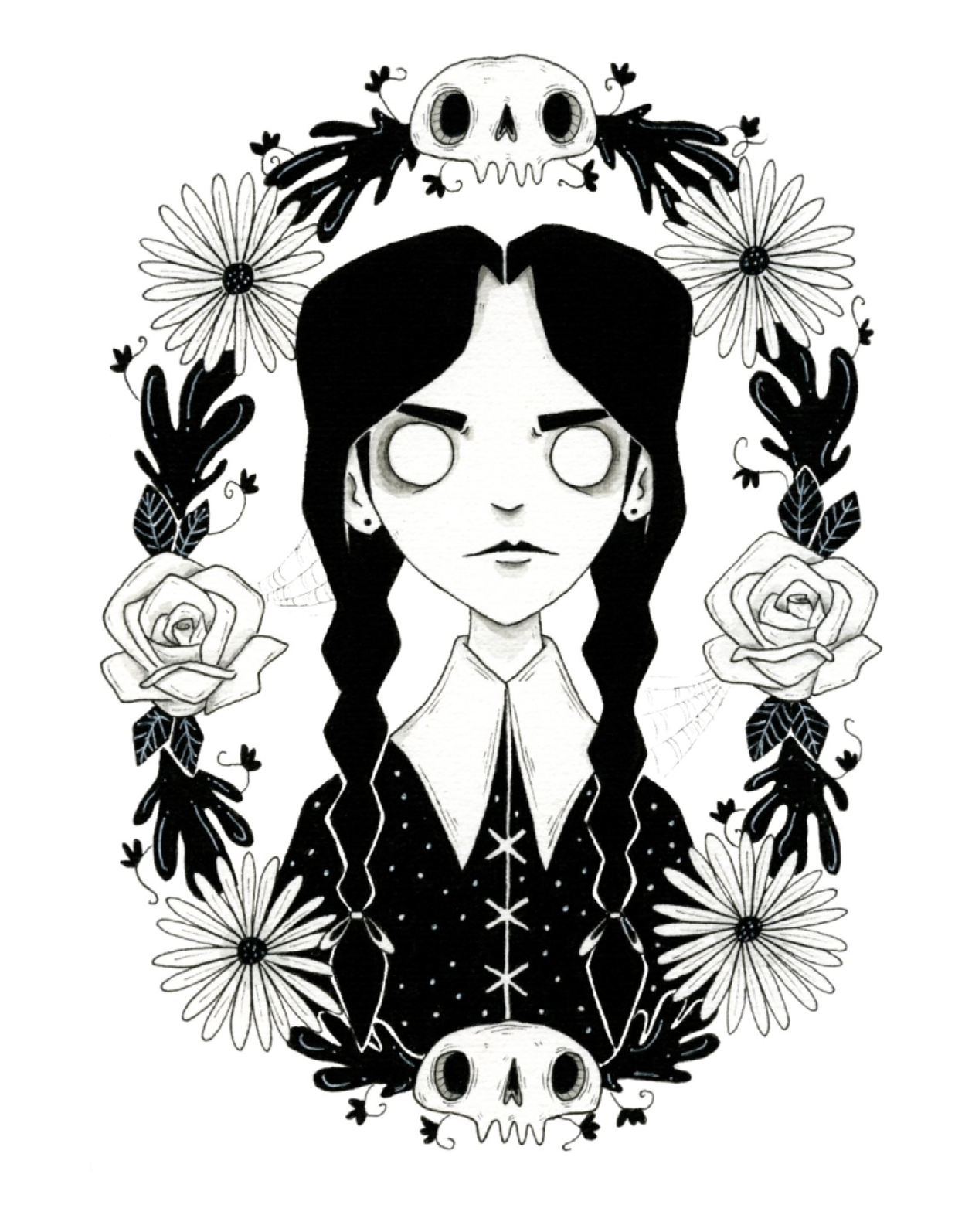 Do you have any characters or stories you've developed for your art pieces? 
Yes! I am working on a thing that has potential to become something, like a little zine, or comic, or an art book, but most likely something in-between. It's about a girl who woke up in a weird world with a skull mask on her face. She later finds out that she's in fact dead and that her soul ended up in Purgatory; a dark dimension created during the war between two races: Angels from the Heights and Demons from the Nethers. In order to move on, she needs to remember her name and how she died. I've been working on some backstories, creatures and many coexisting, connected dimensions such as the Spirit world – the nexus of them all. I still don't know where I'm going with it, but it'll grow into something over time. Storytelling is just as important to me as the visual part of the character design. I usually give little background stories to every drawing I make. Sometimes I will share it alongside the doodle, and sometimes I'll keep it to myself.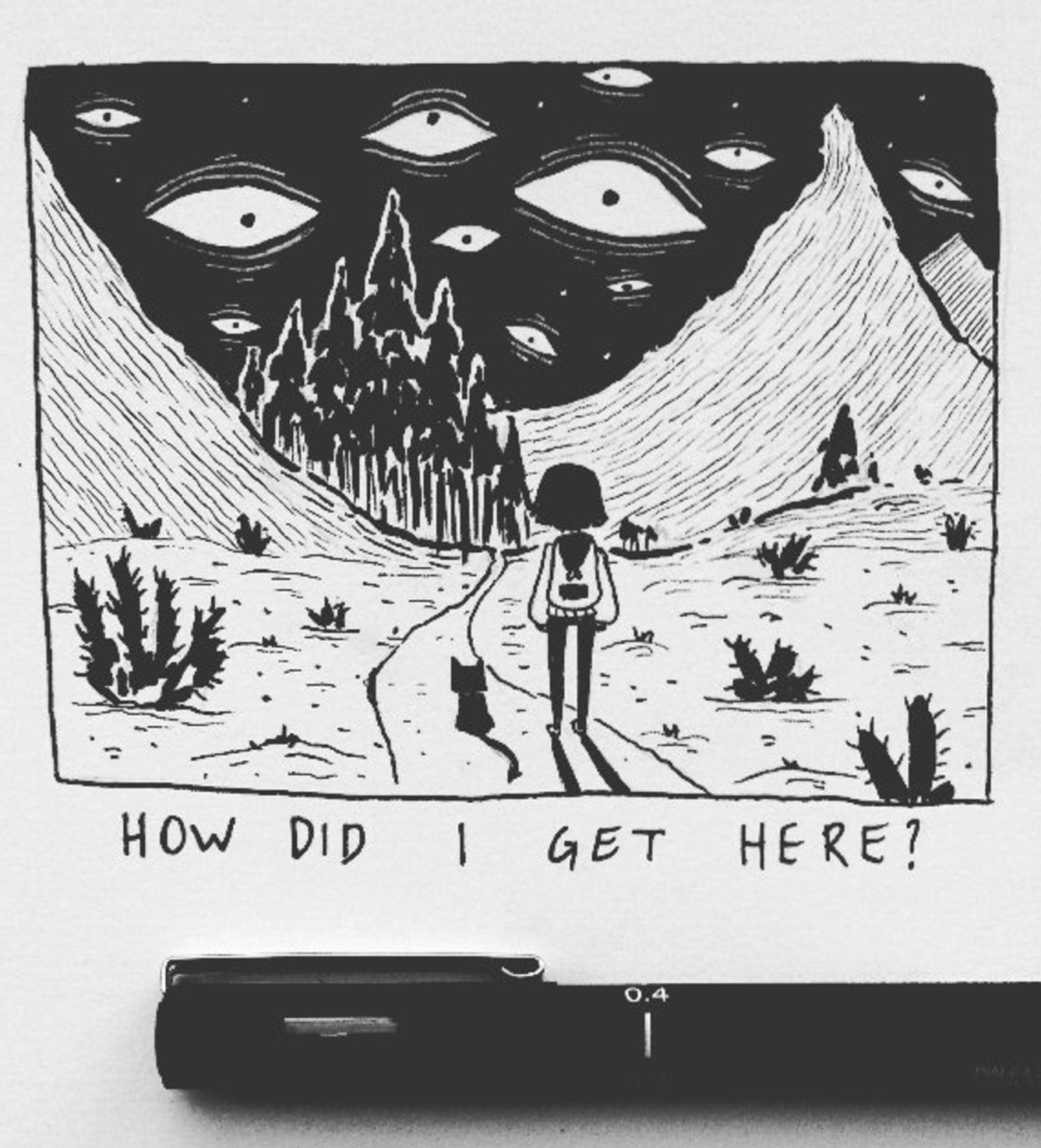 You operate mainly in Instagram – what tips do you have for getting your work seen and sold on IG? 
I got asked that a lot and the simple answer is: I don't know, haha. I don't think there's a secret to being Instagram "famous". If all you do is try to become famous on social media, you'll most likely fail. I can say that the Internet and people in its web are always looking for something new, unusual and original. If you're drawing something that hundreds of other artists draw, you'll probably never get the spotlight. Every drawing you create should show who you are as a person, as an artist, and what makes you you. If you manage to do that, if you erase the line between you and your art, people will naturally find their way to you.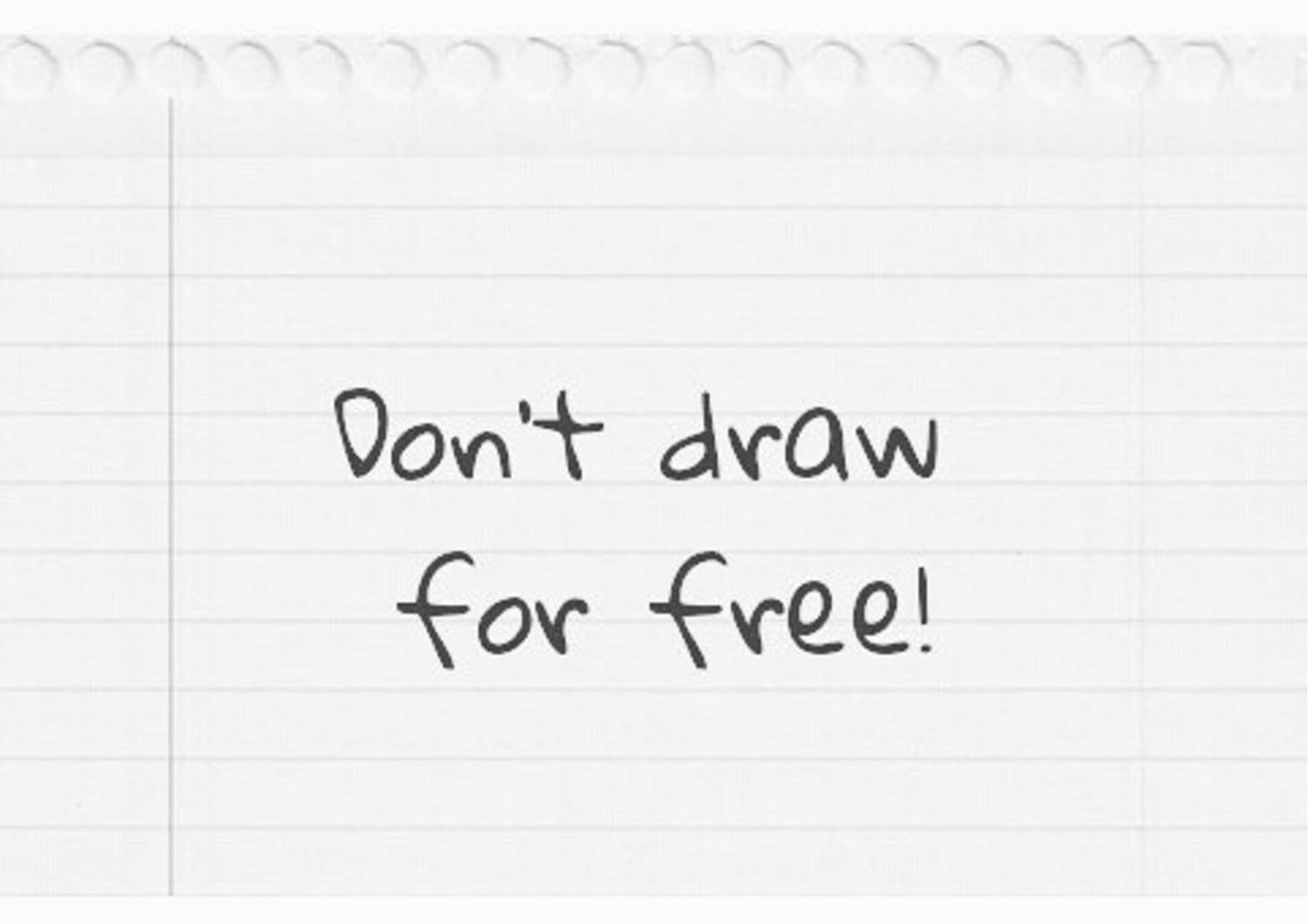 I love your Instagram art tips! Can you give us an art tip here? 
As I always say, I have no business giving people art advice. Or any advice, that is. But some things need to be said as much as possible and I try to remind my followers to those things. My art tip/reminder right now could be to stop listening to people who give themselves the right to define what art is. I've come across few of them who think that they have this special gift of quantifying art. If only one person thinks something is art, then it's art. Simple as that. Don't let anyone tell you what your creations are. You're the only one who has that right.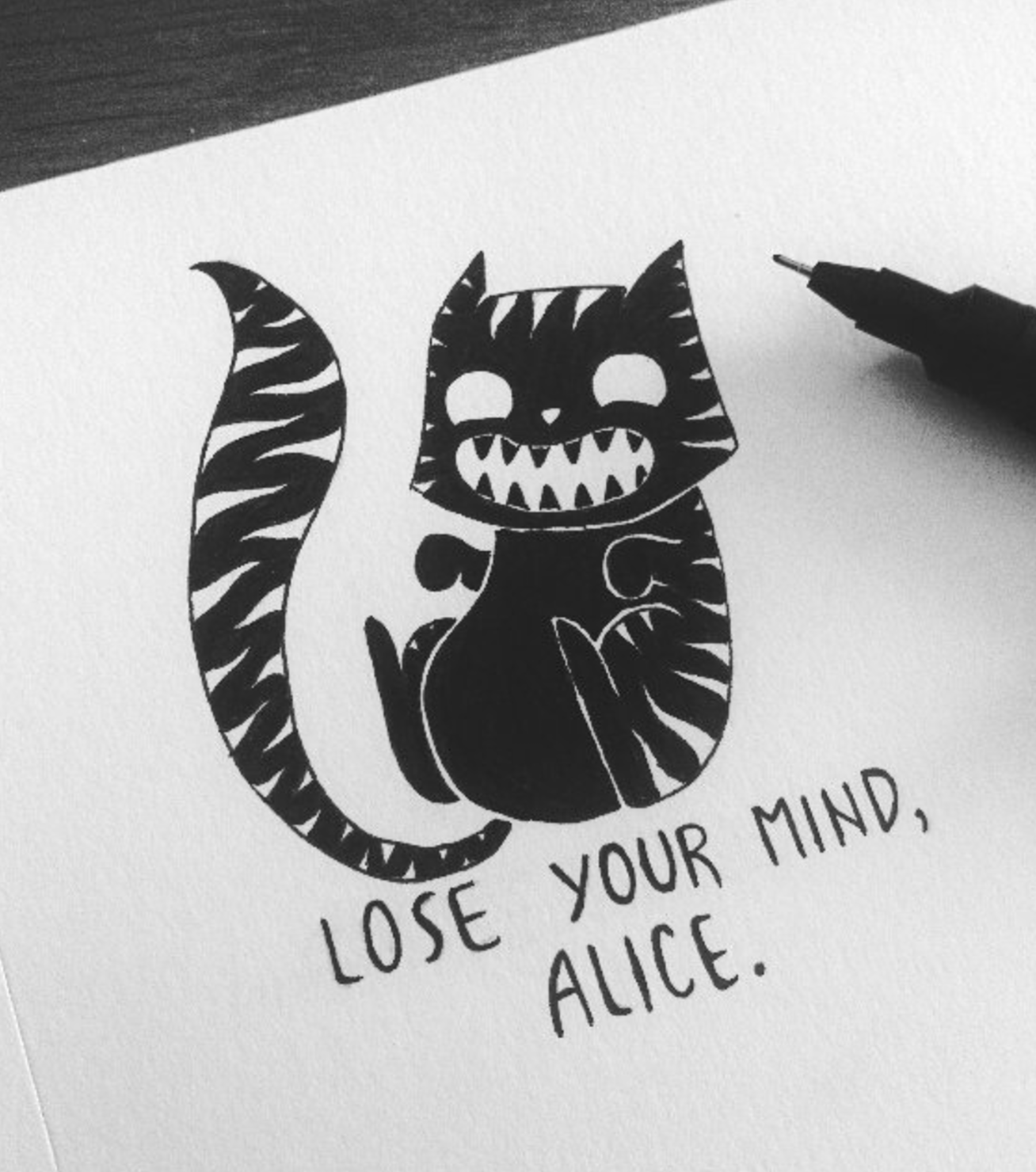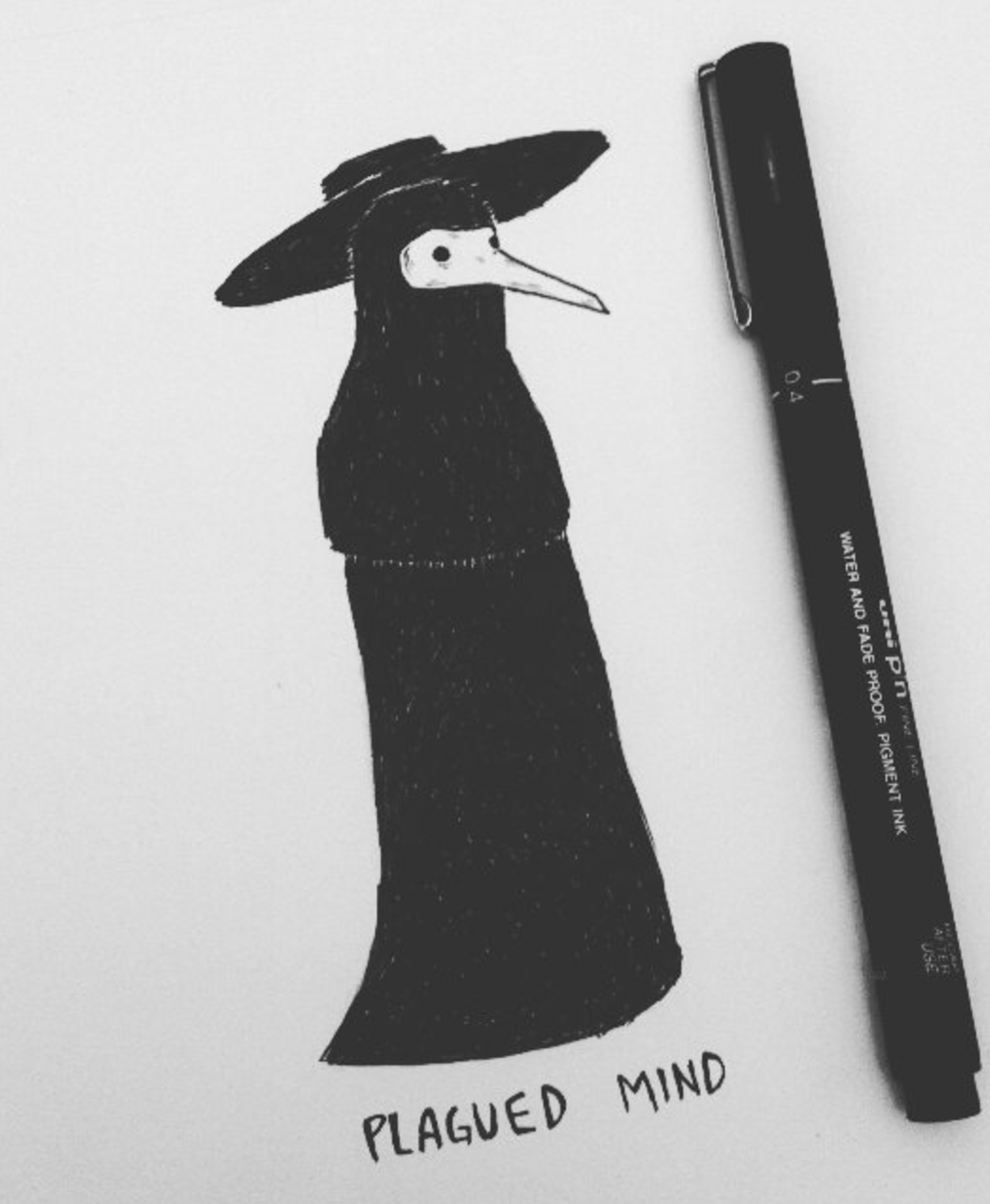 What's your art philosophy? 
My art philosophy is and always will be – if you're not having fun doing it, you're doing it wrong. Art should, first and foremost, be fun. That's the beauty of it all.
Anything else you'd like to share.
Yes. Reality is an illusion, the universe is a hologram, buy gold. Bye!
Don't have an artist shop? Start one now!