Some superheroes wear capes. Some wear lab coats. And some wear lab coats on television. Actor Colin Donnell of Chicago Med and Arrow is one of the few people who can actually say, "I'm not a doctor, but I play one on TV." And now, he's using his platform to help real-life professionals and people in need. Colin just launched his brand new Artist Shop in support of MedShare – a humanitarian aid organization that delivers medical supplies and equipment to communities in need. All of the proceeds from Colin's Shop will go directly towards MedShare to help them continue doing the amazing work that they do.
Colin has truly made the jump from playing a TV hero on Arrow and Chicago Med to a hero in real life with his charity efforts. We talked to him about his charity involvement, how his Artist Shop will help out this amazing cause, and more.  Read all about it below!
.     .     .
First things first, everyone knows you from Arrow and Chicago Med, but tell us a little bit about yourself!
Not a ton to say, really! I'm from St. Louis originally, went to college at Indiana University, and then ended up in NYC to pursue acting as a career. Some people don't know this, but before getting into television I spent a lot of time doing theatre – musicals, mostly. I've been everywhere because of theatre; I've toured, I've done regional productions all over the country, I've done Broadway/Off-Broadway…I just feel lucky that I get to continue doing what I love for a living. Aside from work, I'm married to a wonderful woman, Patti Murin, and we've got two dogs that take up most of our social media feeds.
What inspired you to start your Artist Shop in support of MedShare? Did playing a doctor on TV inspire you to get involved with a medical-focused charity?
This whole idea actually started with Dustin Henderlong asking me a question a couple years ago while we were out to dinner. He asked what I see as a big challenge and I answered that I felt like I wasn't doing enough to use my platform to support causes that need it. That, along with everything that's going on in the world, led us to create this shop in support of MedShare. I knew I wanted to tie in my work on Chicago Med with a charity that was doing work in the medical field in the real world and MedShare was a great fit for us.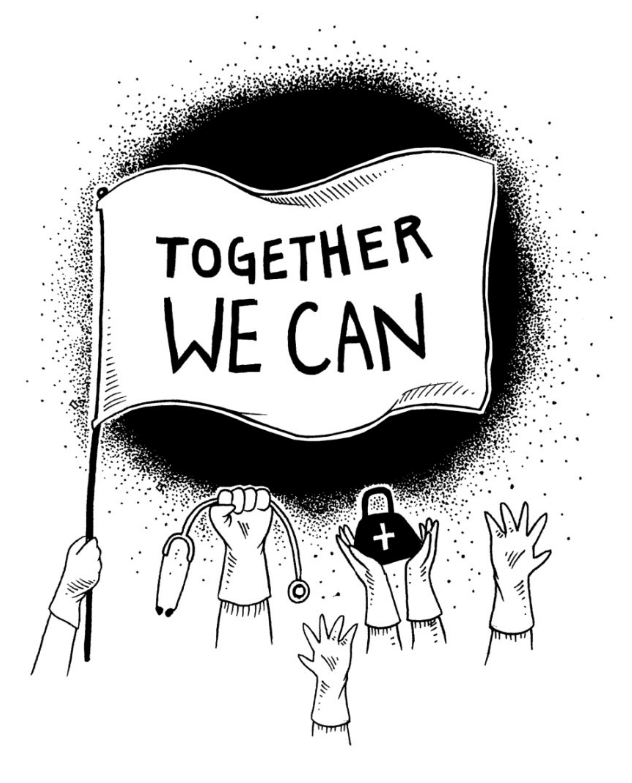 What kind of work does MedShare do? What attracted you to them as an organization?
With the year of natural disasters we just experienced, I knew I wanted to pick an organization that, at least in part, was involved with disaster relief. When I found MedShare I realized that their goal was so much more than that. They source and directly deliver surplus medical supplies to communities that need it all over the globe. They have an annual volunteer system of over 20,000 humanitarians. They save what could potentially be wasted medical supplies in the US, unused, unexpired medical supplies and equipment, and deliver them to communities around the world that are underserved and have inadequate supplies. They are doing the good work.
What's been the response so far to the Shop? 
The response from people has been fantastic so far. Between the amazing designs, the great products people are able to get, and the knowledge that it's going to a deserving charity, people have been incredibly excited to grab their swag. I'm excited for the shop to grow and expand and to add more designs and support more organizations!
I'm hoping that with the support of my fans and the Threadless community we can ease the burden of fundraising for MedShare and help them with their work.
I see on Twitter that you've also done charity work for animals as well! What other charities are you involved with? 
Both Patti and I have a big space in our hearts for animals and feel that every rescue out there deserves a loving home. She's been the leader for getting us involved in a couple of wonderful rescue groups both in NYC and Chicago and we're just glad to be able to lend a hand to those organizations who are doing their best to ensure that all animals have a chance at a happy life. I don't feel like I'll ever be doing enough for charities, but I hope I can try and help out a little.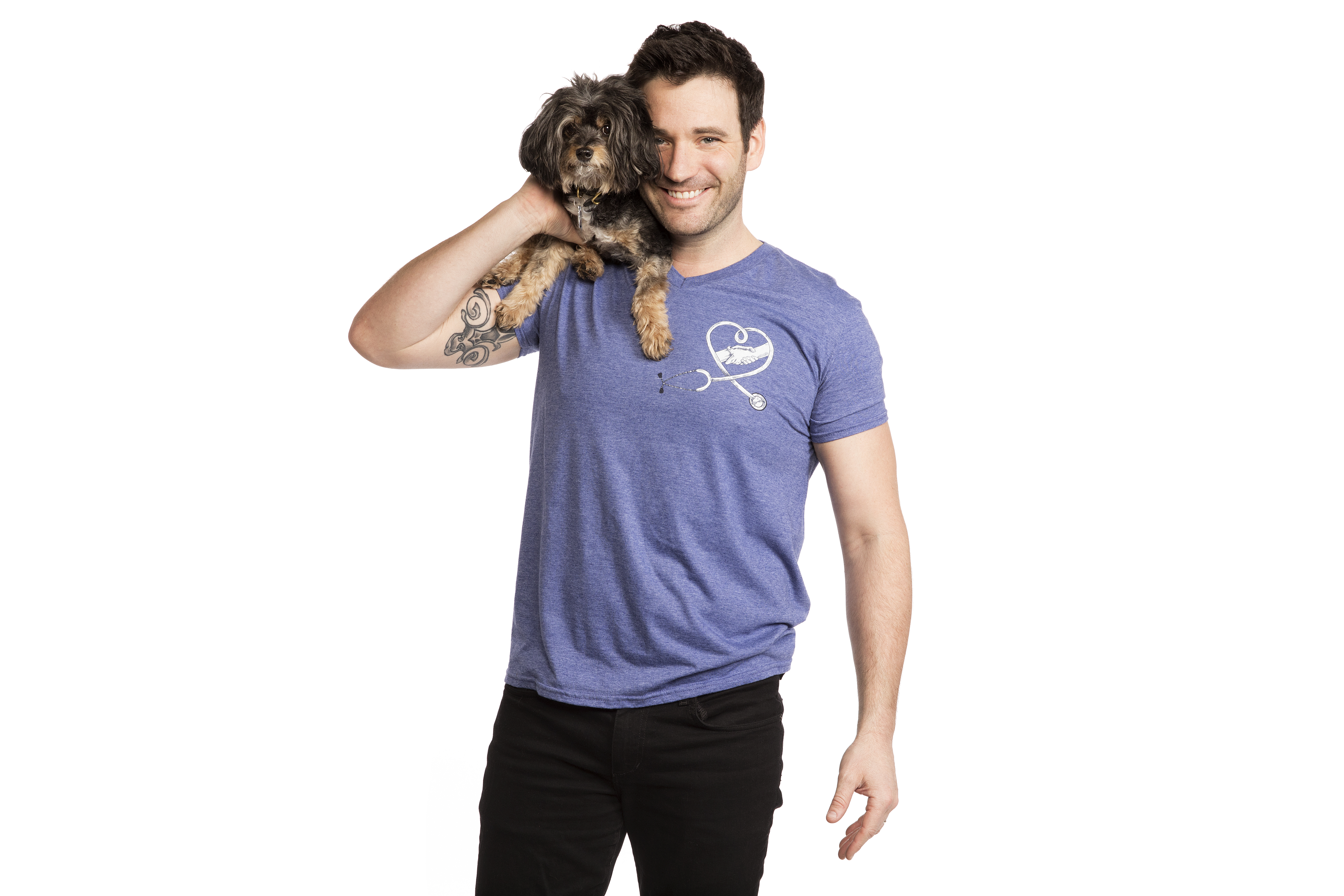 When people support your Artist Shop, what impact does that have on MedShare and the people it helps?
Every dollar that the shop makes will go towards MedShare; people supporting the shop are DIRECTLY supporting the charity. The fact is, every charitable organization is always in need of more funds to more easily fulfill their mission statement. I'm hoping that with the support of my fans and the Threadless community we can ease the burden of fundraising for MedShare and help them with their work.
It's #NationalDoctorsDay and you can help me celebrate by helping some real doctors help real people across the world!

Go visit https://t.co/QF3IxKx7aC and check out all the amazing things we're offering for a great cause!#charity #dogood #listentoyourheart #TogetherWeCan

— COLIN DONNELL (@colindonnell) March 30, 2018
Very important question: has being on Chicago Med made you a fan of Chicago deep dish pizza?
Chicago people are going to hate me for this one. I'm from St. Louis. I like St. Louis style pizza, so give me all the pizza on a cracker-thin crust with that weird Provel cheese on it. Chicago-Style Pizza is a savory quiche. I mean, I'll eat it, don't get me wrong, but don't @ me.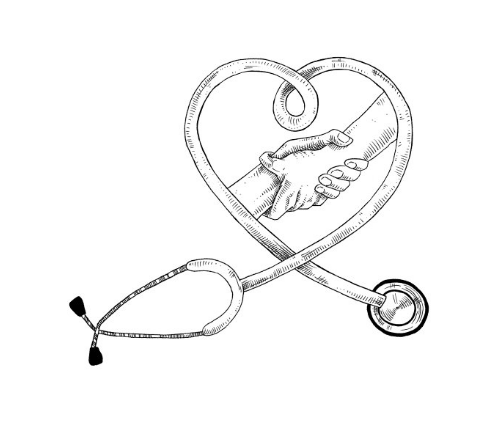 It's ok, Chicago forgives! Anything else you'd like to share?
Nah! Thanks for reading!
Shop for a good cause!
Find out more about MedShare right here.