Of all the top-selling Artist Shop designs, the one that never fails to capture our love and imagination is the design of a dolphin smiling and yelling, "What a great day to be trash!"(aptly titled "TRASH DOLPHIN").  We didn't know where it came from. We didn't know what it was about. All we knew was this: Trash Dolphin is all of us, and we are all Trash Dolphin.
Turns out, this adorably self-deprecating cetacean originated from a short comic drawn by one of our new favorite artists, Jake Lawrence (a.k.a Timecowboy). This Australian illustrator and cartoonist creates cute-meets-existential mini comics that, while occasionally dark, are always optimistic and always adorable. And after perusing the Timecowboy Artist Shop (a.k.a Good and Nice Shirts), we had to talk to the man behind the comics.
We talked to Jake about his Artist Shop, his style, and, of course, Trash Dolphin's origin story. Check out the interview below!
.     .     .
You're kind of a mystery, tell us a little about yourself! Where are you from? What do you do? What kind of illustration work have you done?
I'm from Australia! Melbourne, specifically. I think I tweet too often to be that much of a mystery though. I mostly work in comics, I put a book out called Teen Dog with Boom! Studios; it's about a teenaged dog and his friends and the adventures they go on in high school. It's weird. Everyone should read it.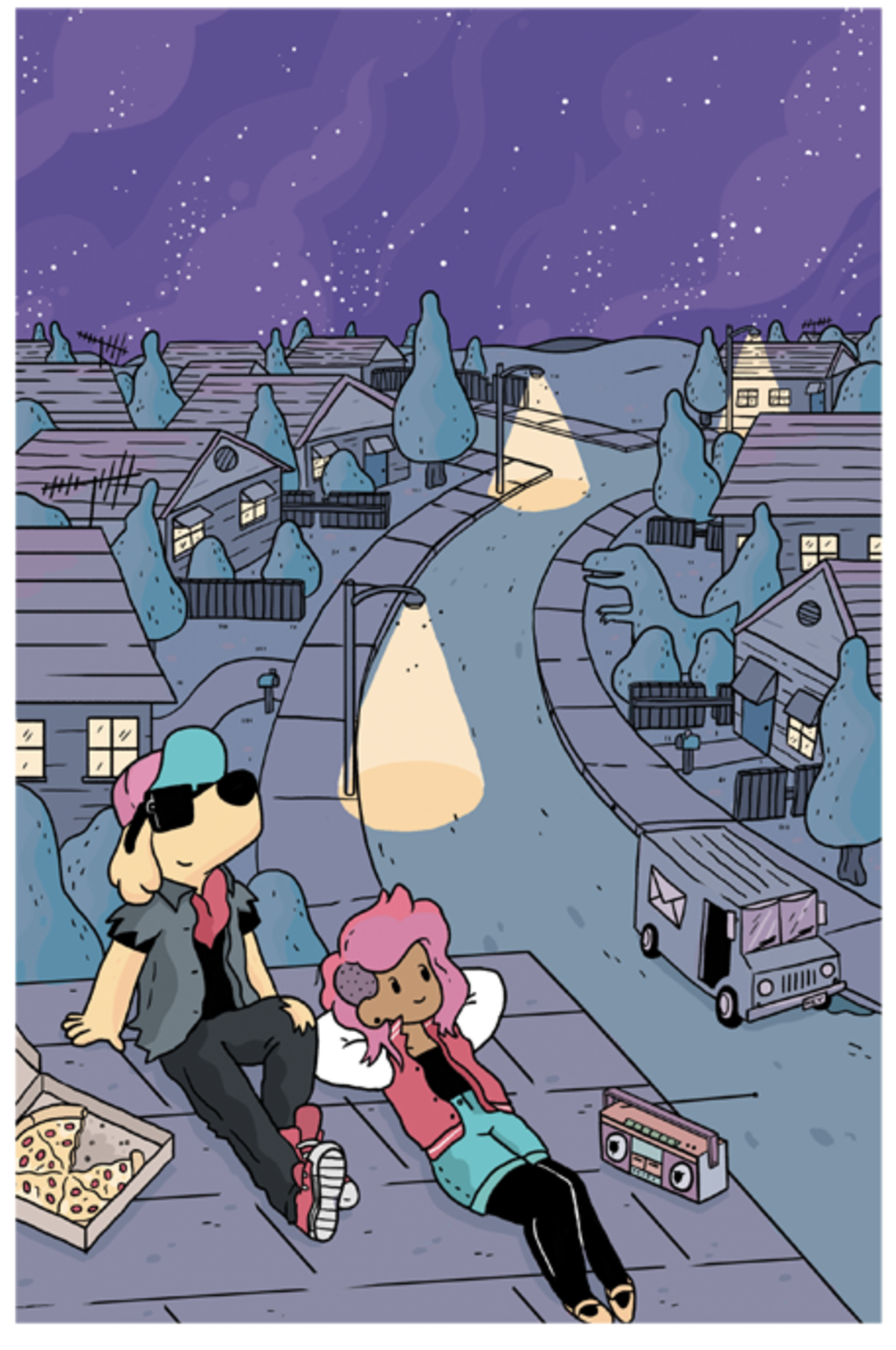 Where did the name 'TimeCowboy' come from?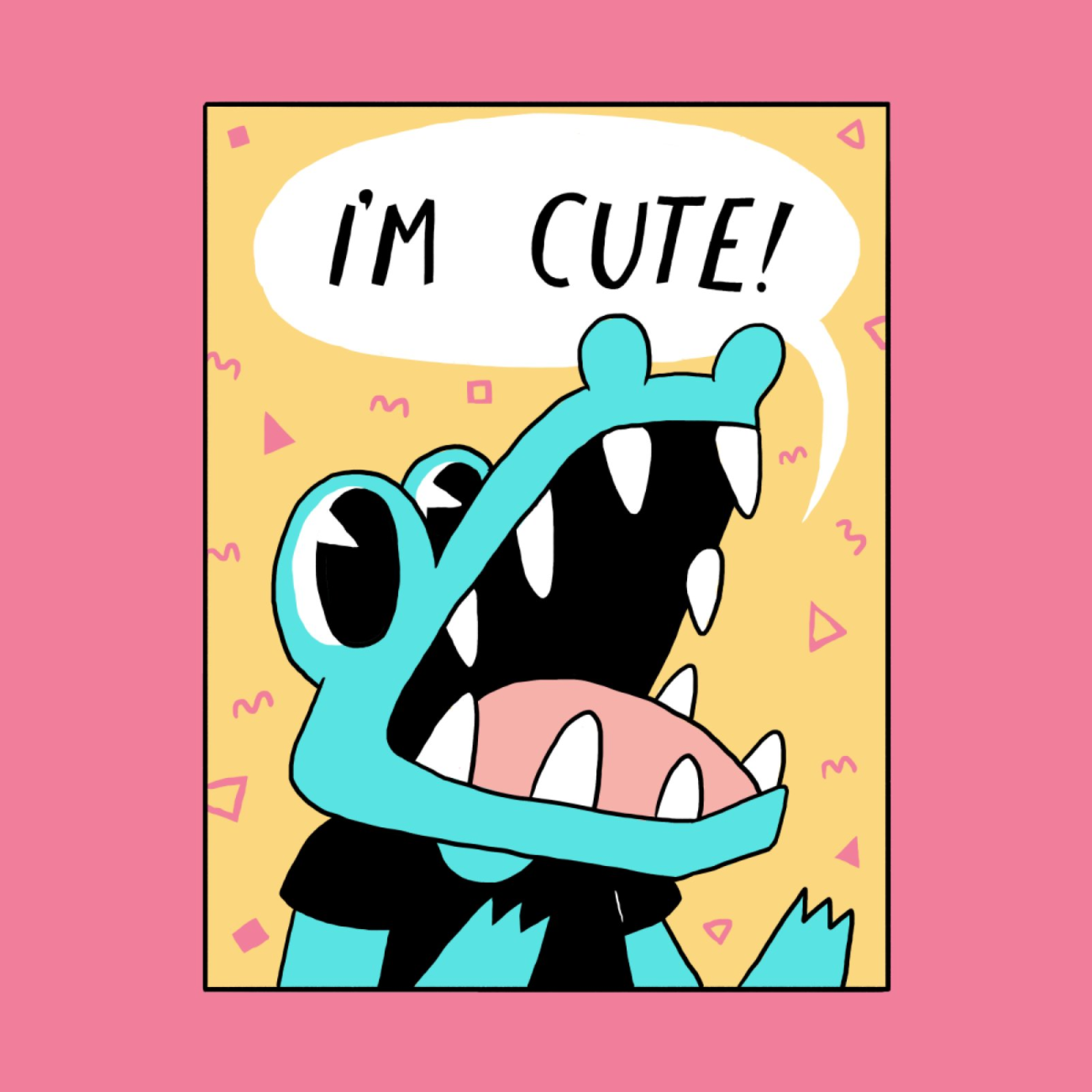 When I started posting comics online I was going to do a webcomic called Timecowboy about a time traveling cowboy (pretty clever huh?), so I named my site that. I never did make the comic, but the name stuck and here we are. It wasn't a very good idea for a comic.
Your style has a bit of a Steven Universe look to it! What artists inspire you? How did you discover your own style?
I just draw a lot. I think my art style is constantly in flux, which is good cause it means I'm getting better (hopefully), so I try not to focus too much on drawing a certain way.
As far as inspiration goes, in the comics/illustration world I'd say I'm inspired by Hergé most of all. I usually try and find inspiration outside of illustration and comics though, nature photography and movies and music are always good at getting me excited about making stuff.
Quick! Can you sketch us a picture of one of the characters in your shirt designs wearing that same shirt design?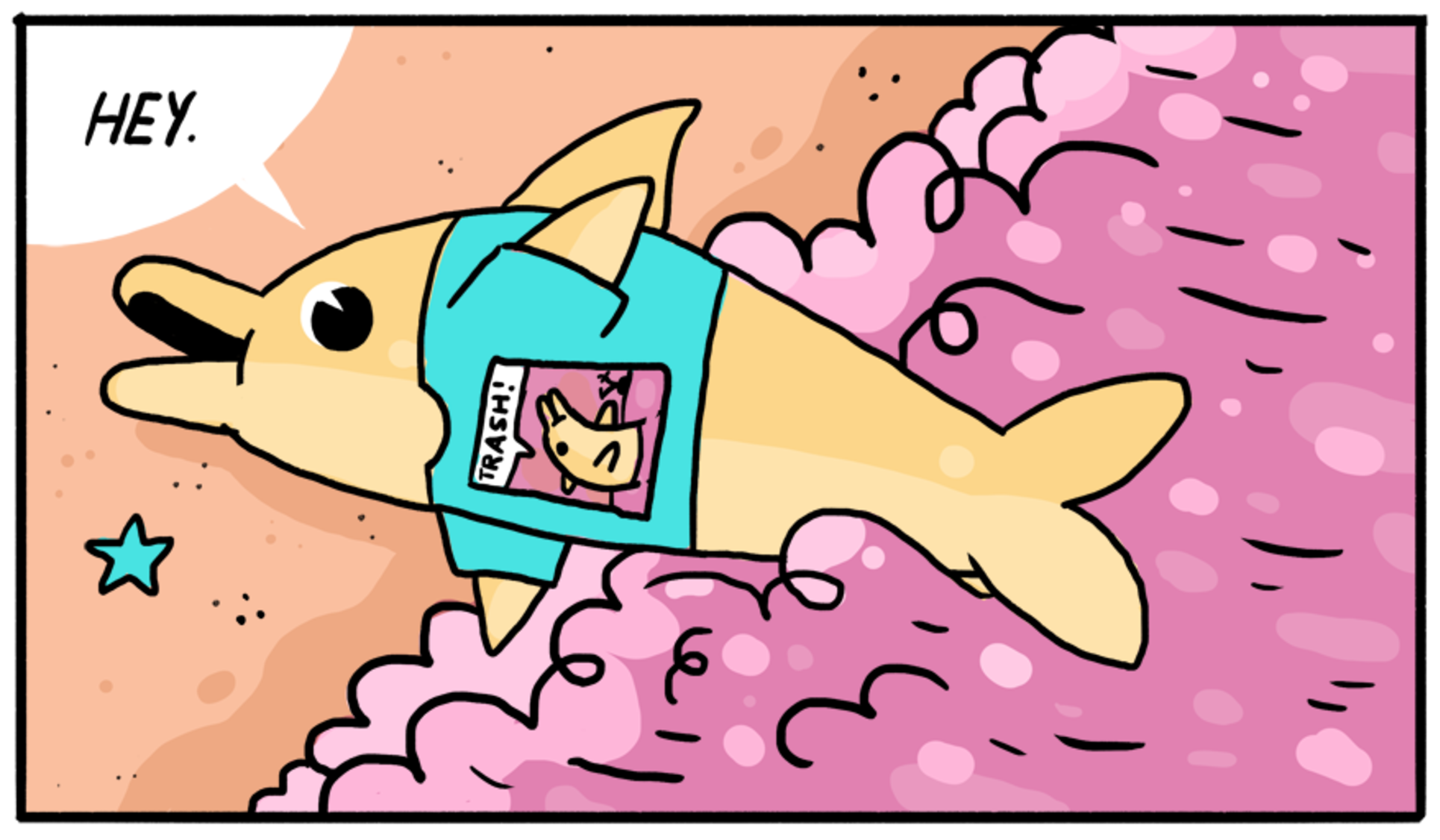 Do you have any recurring characters? Are you inspired by the creatures of Australia?
A lot of the characters in my short strips come back from time to time, The trash dolphin above started life as a comic and has appeared in a few over the last few months.
I think most of the characters I come up with could be considered recurring characters! I'm working on some long form comics at the moment which has some characters in it that people might recognise from my earlier stuff if they've been following me for awhile.
As for Australian animals, I like to draw snakes and there are lots of snakes here. Maybe I should draw a platypus…they're basically a cartoon already.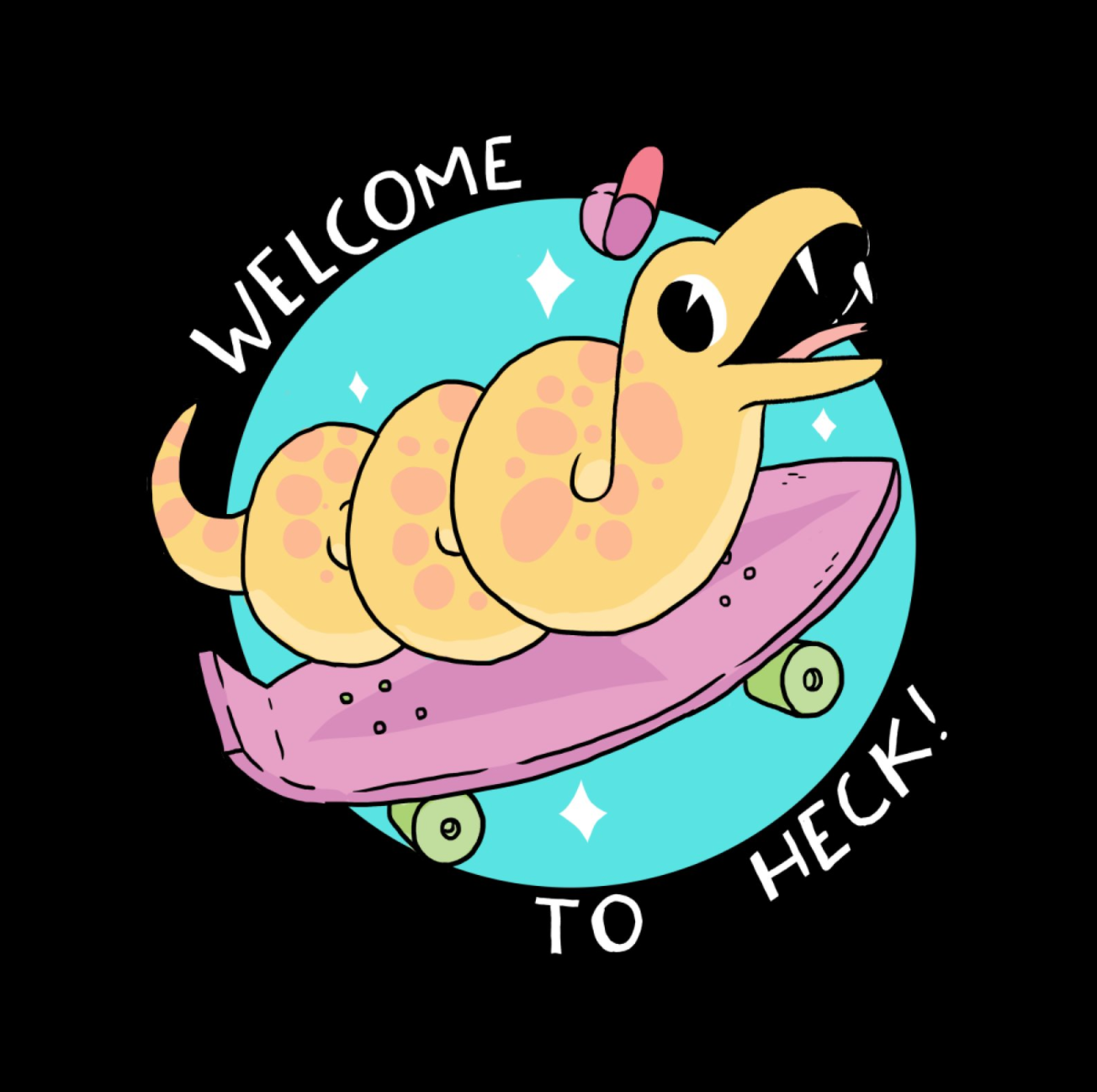 Tell me about your Artist Shop! What made you decide to open one?
People kept asking me if I was ever going to make shirts but I live in Australia so sending stuff overseas is super expensive. I've bought Threadless shirts in the past and thought the service was great, so when I found out you did Artist Shops I decided to give it a go. It's been a good experience so far!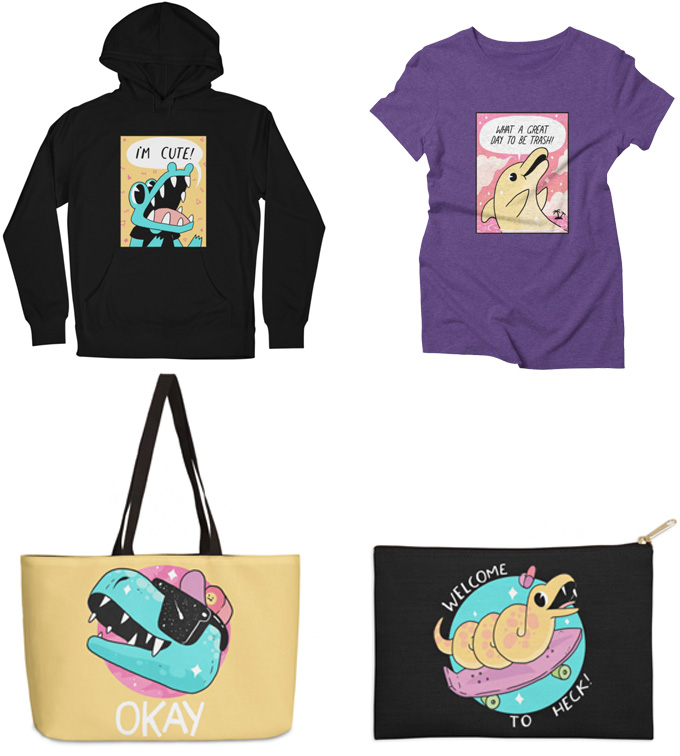 Have you offered your work on apparel before?
In high school I screen printed some band shirts for friends, but aside from that and a few badges/pins here and there this is the first time!
Would you recommend Artist Shops?
Yep! They're easy to set up, easy to use, and it's easy to upload new designs. I'm going to be putting up some new shirts in the next couple of weeks. If you're an artist you should definitely set one up.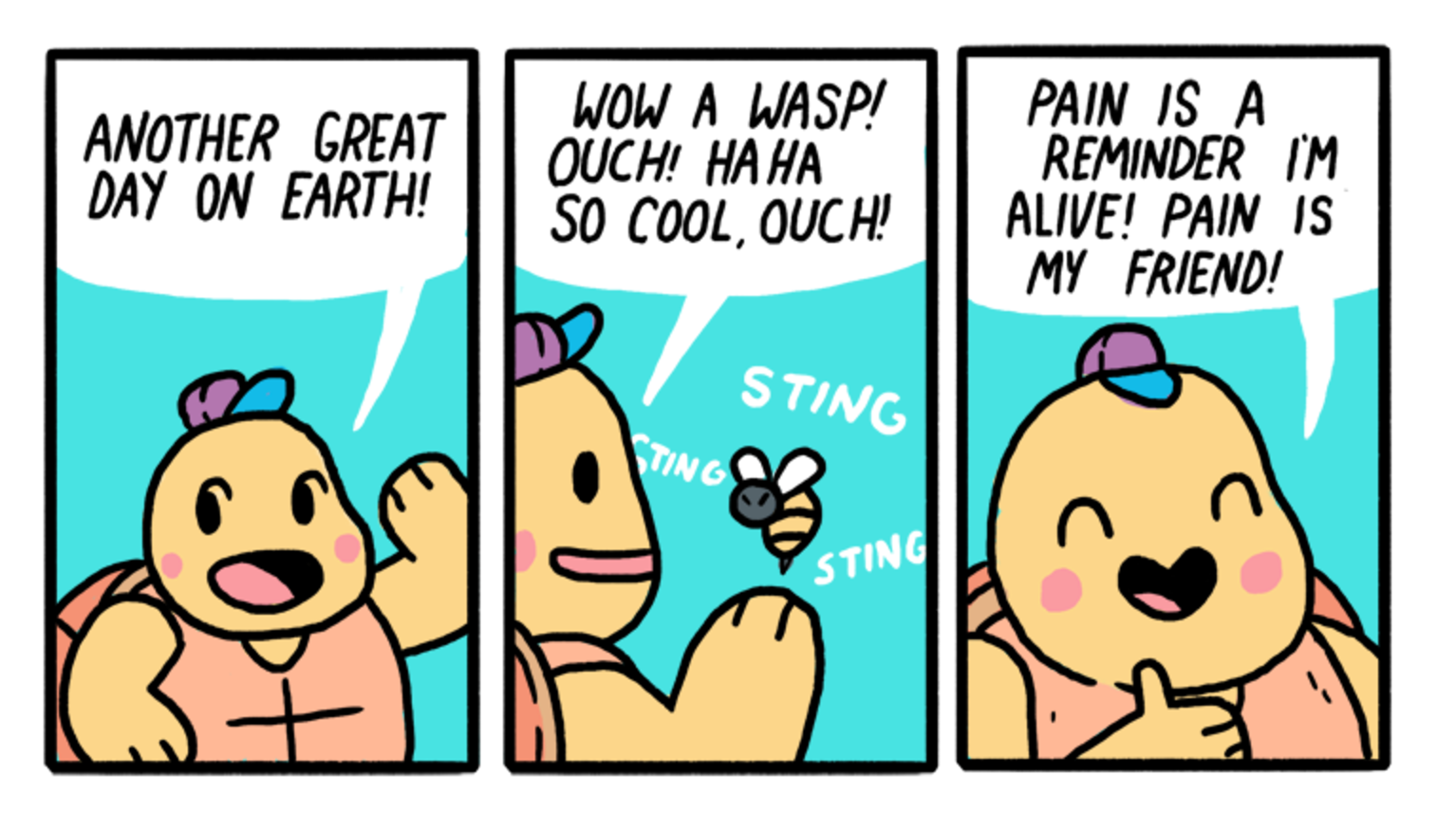 I love how your style combines cuteness with heavy topics/existentialism that
tends to end with a positive spin – what inspires these comics? Do these comics help you stay hopeful?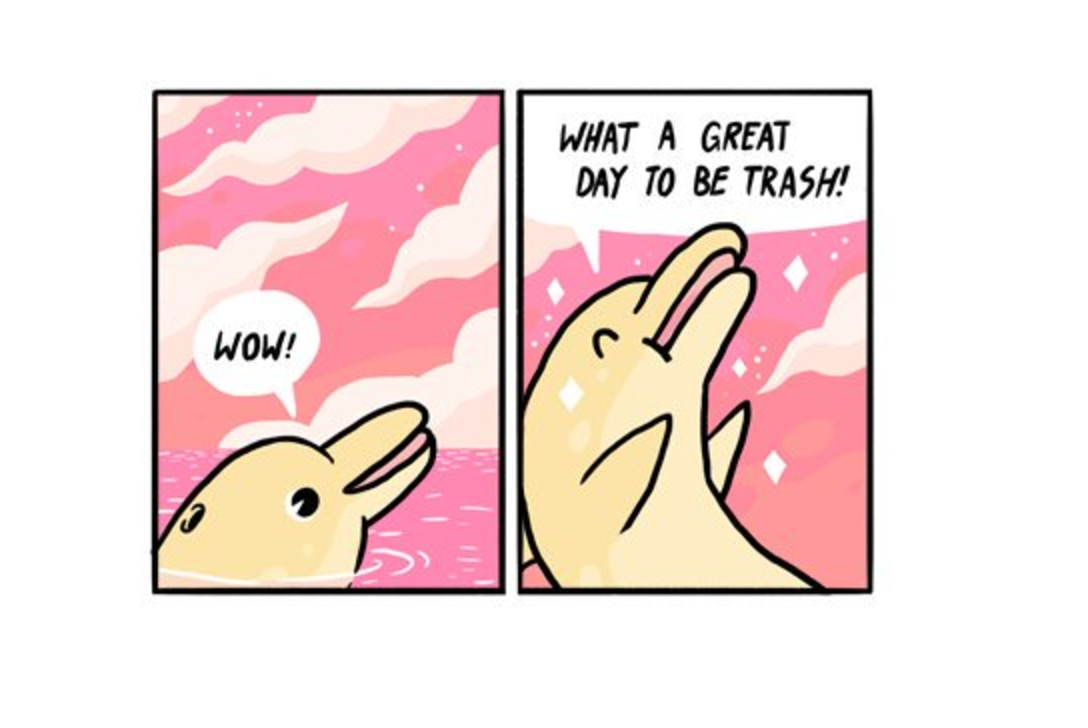 I'm trying to make more positive comics because the world is a mess. I don't know if they really help me stay hopeful but I'm trying not to lean into the dread too hard right now, despite everything thats happening. If they make someone happy for the three seconds it takes to read them, then that's good though! I'm mostly just trying to make fun slice of life stuff.
What comics should we be reading right now?
Everyone should just read Garfield all the time.
Anything else you'd like to share?
I saw a golden retriever today!
Open your own artist shop now!