We've all played devil's advocate…but what about when the devil plays advocate to us? We all have that little devil on our shoulder whispering sweet devious nothings in our ear. And the winner of our mixed media challenge, Perry Beane (@beanepod), mixed together a hodgepodge of awesomeness to concoct an epically metal winning design that would be the beautiful nightmare of any '70s parent!
We talked to Beanepod about his favorite metal music, had him metal-fy some nursery rhymes to hilarious effect, and got a few shoutouts to his Threadfriend, @Againstbound. Check out the interview below!
\m/      \m/      \m/
This design SCREAMS metal! Did you celebrate with metal music? What music do you throw up the horns to? 
LMAO…when is it not a good time to celebrate with metal? I'm all over the place when it comes to metal. First, I'm old so I've gotta have my Sabbath, Prong, Fear Factory, Tool, Bile, Clutch, Corrosion of Conformity & Sepultura among many others (that list could go on forever). But there's tons of new-ish stuff out there that I'll throw on like Devildriver, Lamb of God and lots of others.
Hey, ever hear of this dude named Hector? Goes by @Againstbound or some crap like that. I hear he likes metal stuff too!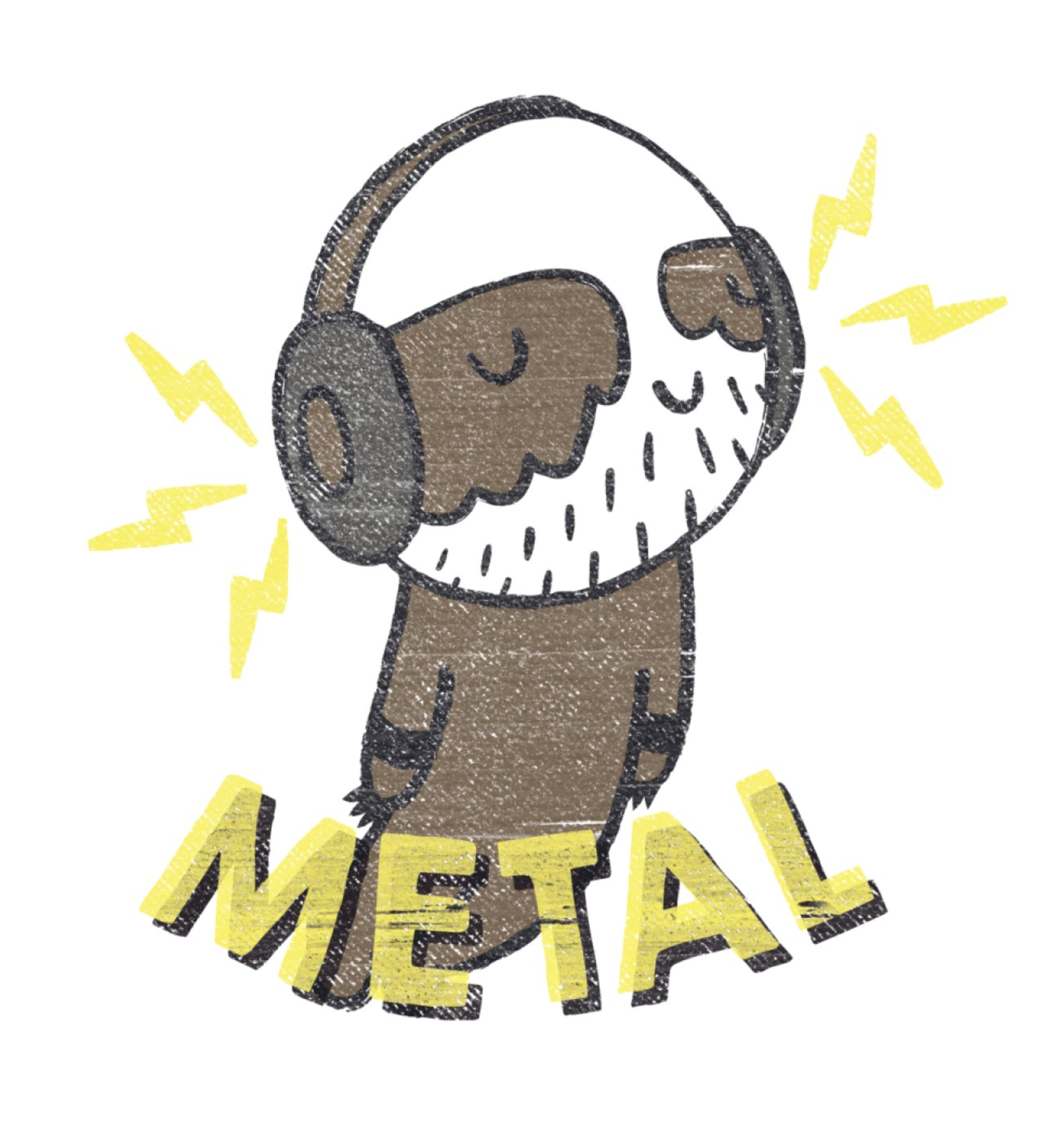 How did you come up with this design?
Really I just saw the sweet and innocent looking kid on an old Valentine's Day card and immediately wanted to turn him into a badass little metal dude. Plus that night I was in a really weird mood and this was the result. I figured some black metal makeup and some rockin' devil horns would toughen him up a bit. Hook him up with a little lord Satan and boom: insta metal dude is born.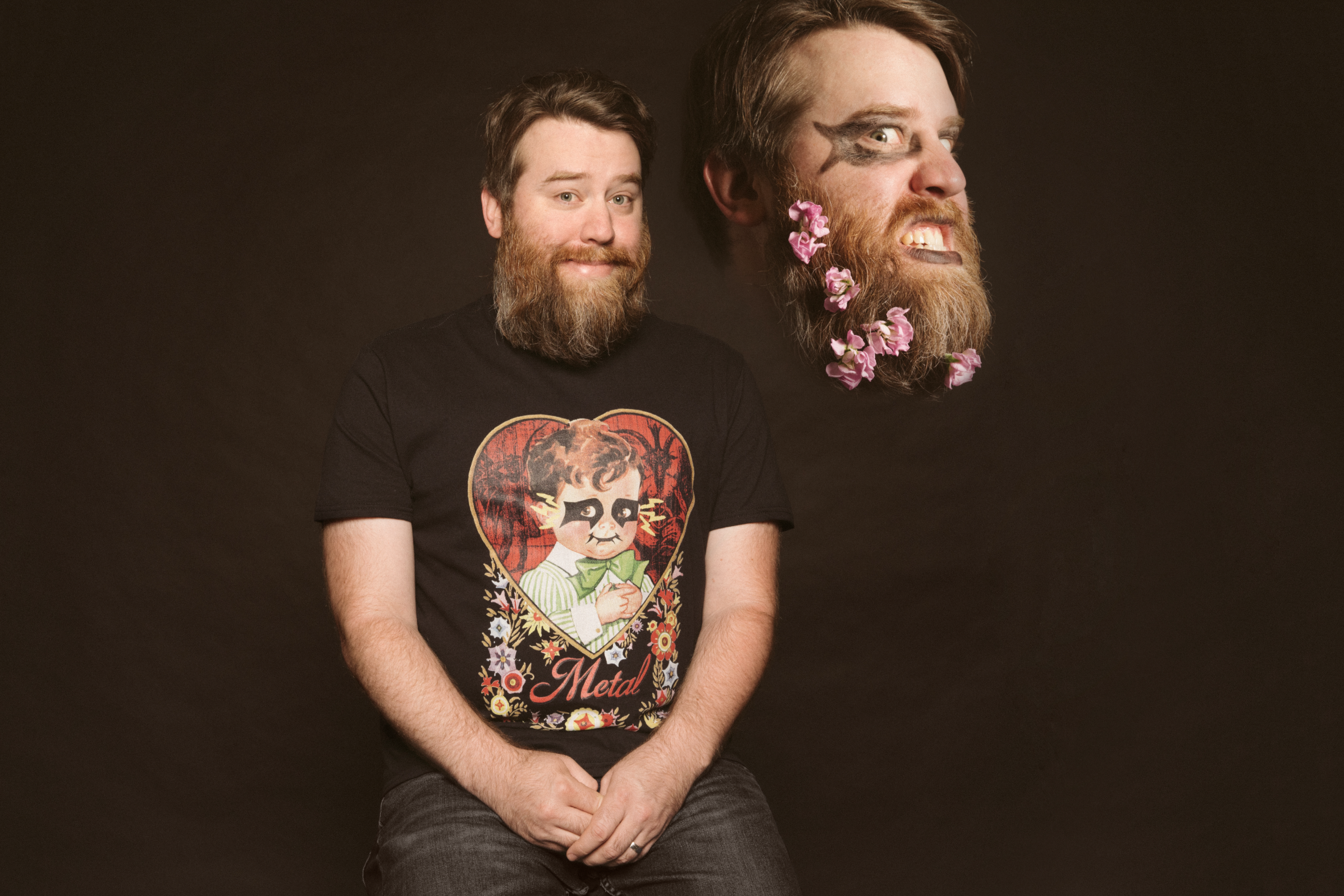 How did you put this design together? And how long did it take?
Layers upon layers upon layers at first. Honestly I was like…cool, I'm gonna make this really dumb thing real fast and sub it because I thought it'd be funny. Little did I know that hours later I'd be cussing at my screen because I couldn't make things look exactly like I had envisioned. But finally I got there…at least I think I did.
I bet Hector without glasses could beat Hector with glasses in a death match. Prolly…
Really I just saw the sweet and innocent looking kid on an old Valentine's Day card and immediately wanted to turn him into a badass little metal dude.
What was the biggest challenge with this design? 
There's not much that I haven't experimented with at this point.  Painting, sculpting, drawing, making art with junk that I've found. If it's related to art, odds are I've dabbled in it at some point in my life. I created a series of collages on wood blocks a few years ago…probably 50 or so total. They were a lot of fun.
The biggest challenge for me with this was changing his tiny hand. For the love of God, I hate anything that has to do with drawing hands. And then thinking I was done and then realizing I forgot to do something. FUN!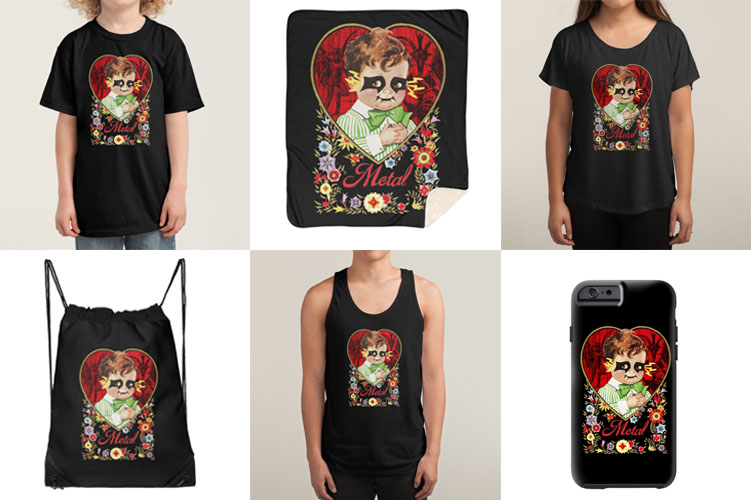 Metal-fy some nursery rhyme or lullaby titles for us, GO!
Baby Bumble Beast

For He's A Gothly Good Fellow

Headbangers, Knees & Toes

One, Two, Sacrifice My Shoe

This Is The Church That Jack Burned
Ummmm…okay…I'll stop now. Top THAT Hector!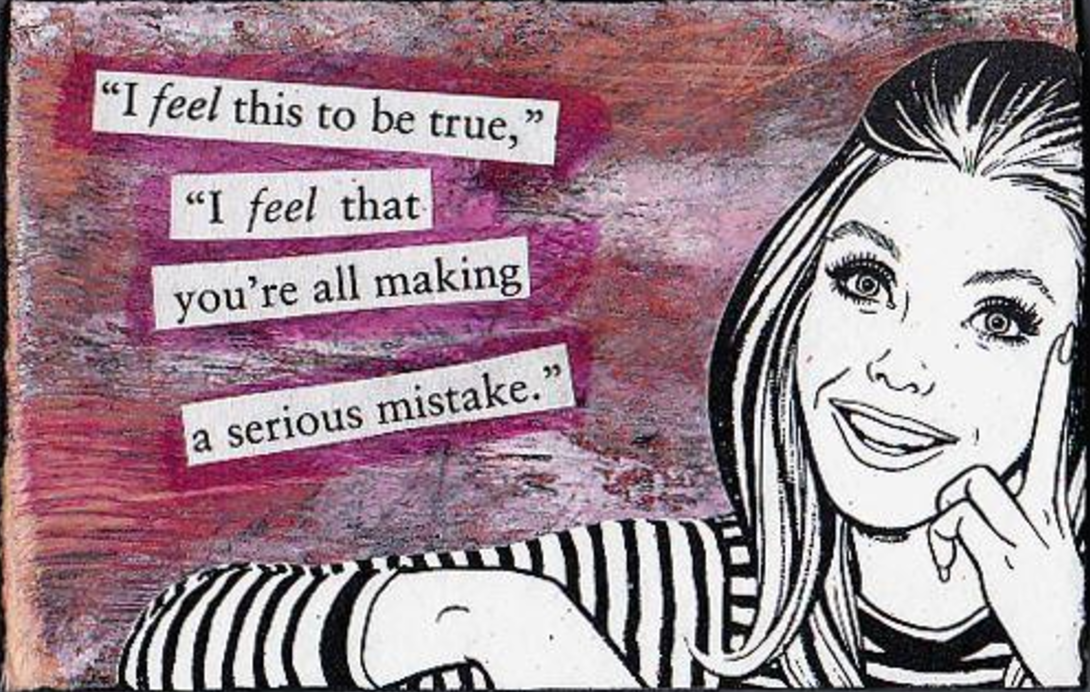 This is very different than your usual style! How did you think outside the box and mix it up? 
Honestly, I've always loved taking existing imagery and really messing with it but have never really done anything with it t-shirt wise. I've just always been more of a fan of drawing my own things, but since it's a challenge and all, I figured why not live a little. Usually when I do things like this, they tend to end up on the weird/absurd side of things…this one being no different.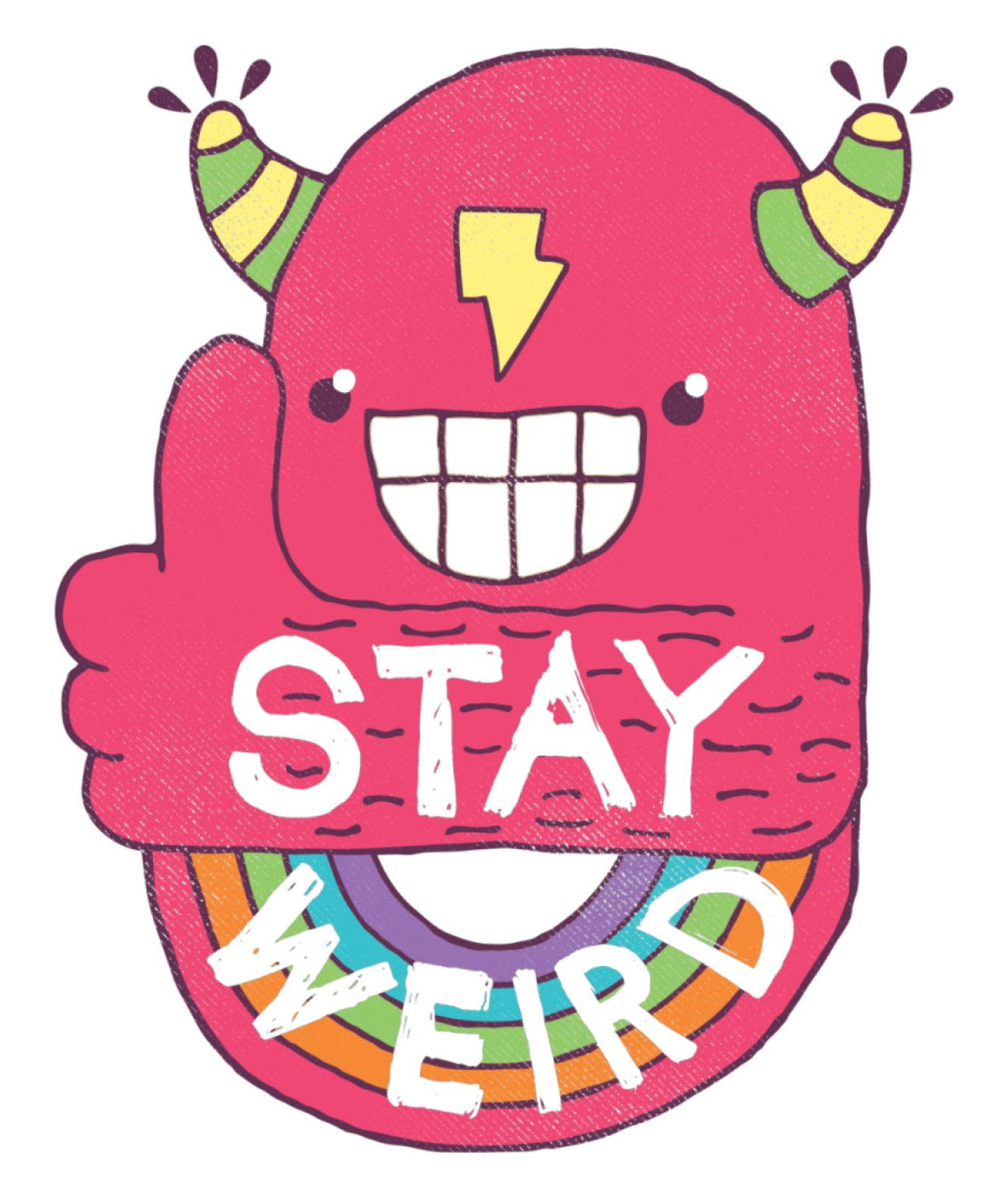 Anything else you'd like to share? 
Just a big thanks to Threadless and all the amazing Threadpeeps! Keep being awesome and/or weird!!
Shop the winning design here!