Through a microscope, the tiny, micro world around us can look as alien as the bottom of the sea or strange, faraway planet. And South Korean artist Bang Sangho has made an art out of combining the look of a microscopic world with the scale and mystique of alien planets that we can only imagine. His psychedelic style brings Kirby-meets-Moebius worlds to life with molecules the size of planets breaking open to reveal a nucleus suspended in a whole new universe, fantastical particle creatures, and more. You can't help but get lost in his worlds. We talked to this illustrator about finding this style, his use of color, his Artist Shop, and all about the art scene in South Korea.
First things first, tell us a little bit about yourself!
Hello, my name is SangHo Bang. I am an illustrator in Korea. The subjects of my work are mostly to establish the world of planets and to describe landscapes and living things through media art, such as illustrations, graphics, and videos.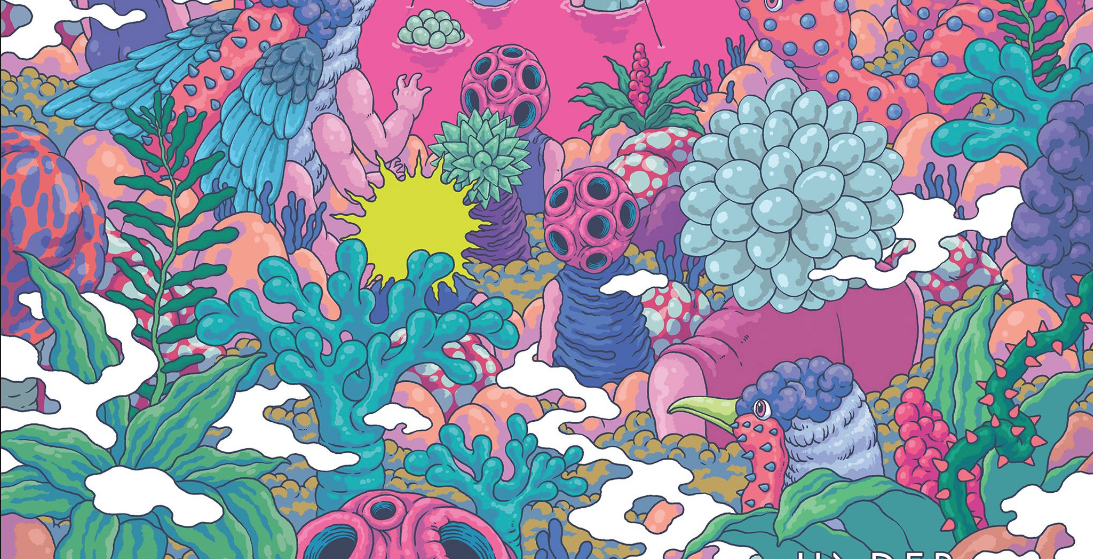 Your cell-inspired images are amazing. How and when did you first start exploring this style? What inspires you about the cellular form?
It has been around two years since I began to work with the planets. I do not know when exactly the inspiration for my work began. I have always imagined other fantastic dimensions in space and been inspired by them. In other words, it is space that does not have reality. Thus, I have set my ideas on a planet where you cannot assume the sizes of the planets, living things, or the cells that make up organisms. I like mystic atmospheres from pictures that coexist with microcells and huge planets.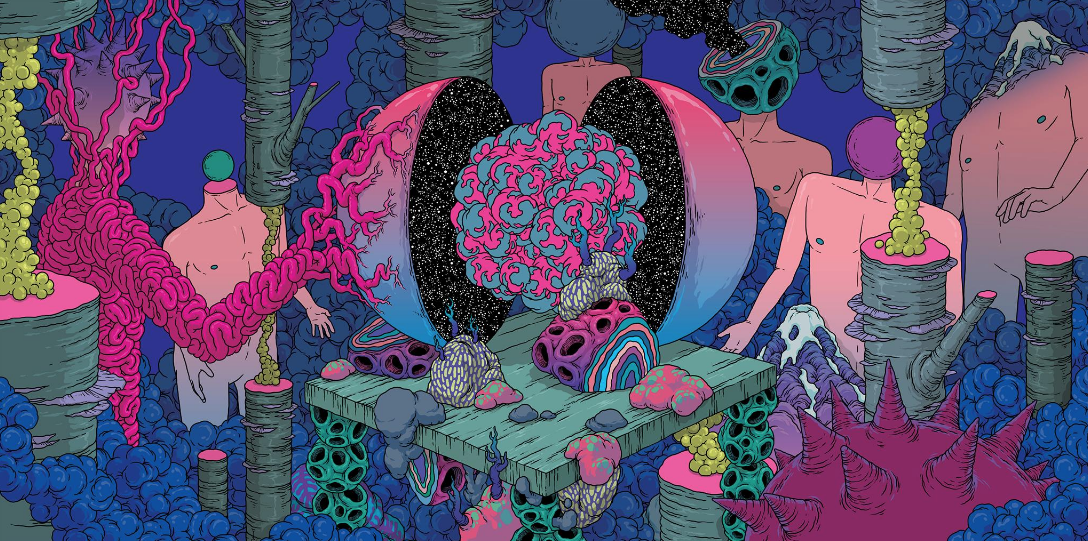 Your art is very psychedelic – what artists are you inspired by?
I may get inspiration from others' works as well, but I receive more ideas through my favorite types of color and through the senses. In my opinion, there are advantages that I can reach many artists' works on portfolio sites such as Instagram and Behance; on the other hand, so many visual contacts may influence an artist's personality.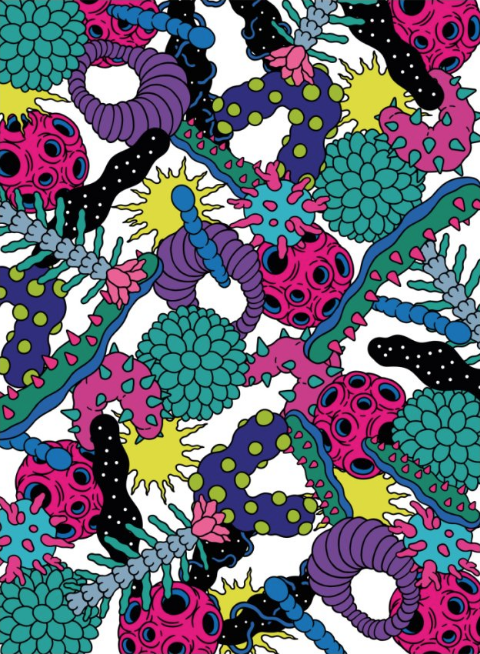 I read in Hi Fructose that you used to print out pictures of shapes, things, and colors that inspired you – do you still do this?
I do not do that now. I graduated from my university last February and made progress on a lot of projects while also working as a freelancer. Since I realized I wanted to work on art for a living, I have not had any time to do clippings. Producing printed cutting books is part of my work and it plays a role in making works more distinct. Lately, I feel that I want to attempt this again.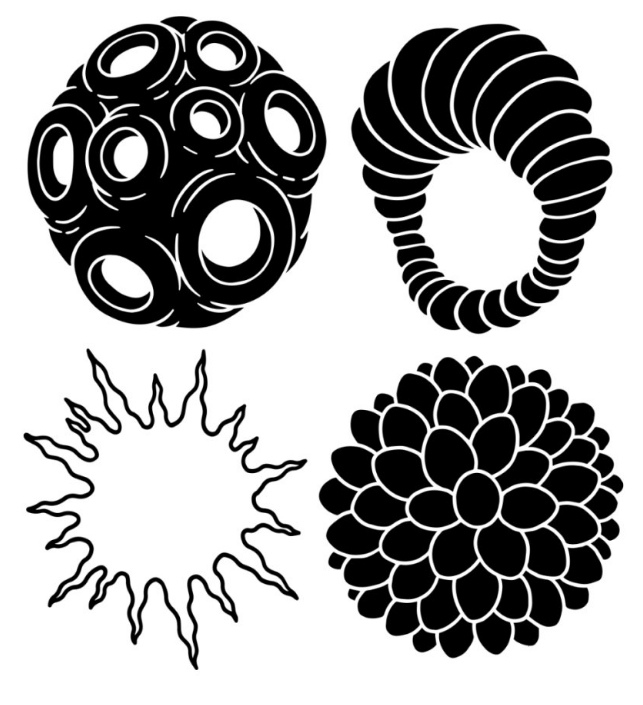 What is the art scene in South Korea like?
Although I live in Korea, I still do not know the art industry of my country. 90% of my projects come from foreign countries, and most people who like my works are foreigners. Therefore, I do not work a lot in Korea. Personally, there are a lot of great artists in Korea, but my country does not have a good infrastructure for arts due to policies and popular appeal.
You recently did album art for the K-pop group NCT 127 – what was that process like? Did you listen to their music for inspiration while creating art for them?
Yes, prior to producing the work, I received a demo from the company. Honestly, it was a little difficult. The client requested me to work a cute and popular image, but I have undergone lots of trial and error to make the image based on my grotesque style for the artwork of an idol album. Now I am regretting I might have done a better job than that, but it was a really good chance to produce a completely different style and I will gradually develop this style.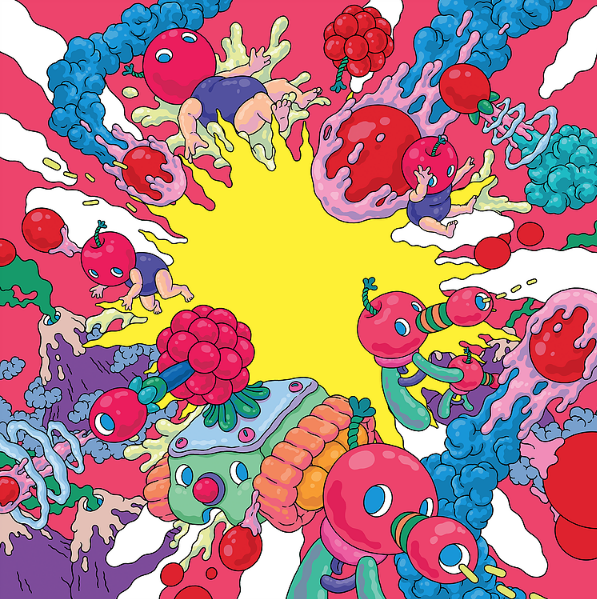 Tell us about your Artist Shop! What are some of your favorite products to see your work on?
Before opening the shop at Threadless, I used to produce and sell fabric goods with a sewing machine as a hobby. Thus, the interfaces of Threadless were interested in me. In my first project –  'CELL' – I produced the goods that reinterpreted a figure as graphic patterns with my illustration. I excluded using only one picture to apply many products and chose some goods that can match the graphic, then arranged the patterns as the most ideal size and position. From now on, I am going to regularly make progress with only one subject as this project.

Do you have a favorite item?
Honestly, I had not anticipated that printing would be perfect until receiving the box. I liked the clarity and color sense of the printing. In the case of fabric products, I especially liked the quality. I love all the goods that I received.

What were some of your earliest experiences with creating art?
When I was very young, I liked to draw and create things. Therefore, at this stage, I have already become used to my early experiences. Perhaps I will always have desires about new creations.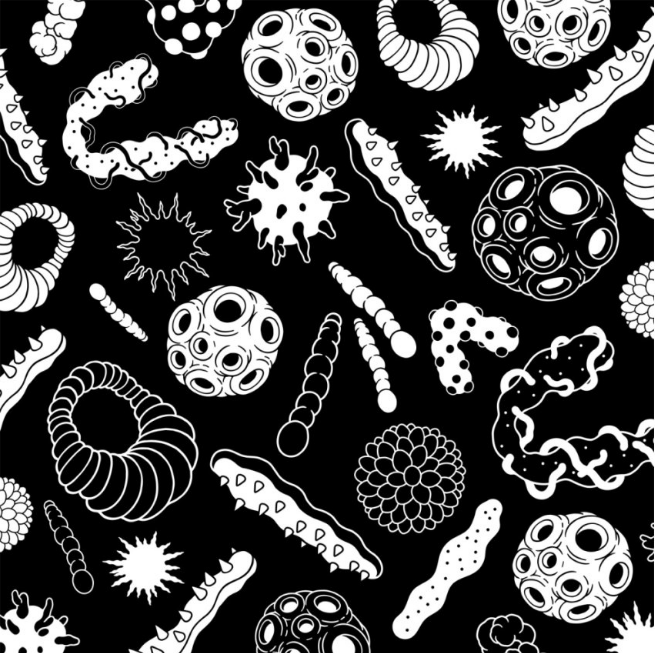 Do you have stories behind your art pieces?
When I think of the meanings of the works, I have much to discuss about the establishment of the planets. I am still making many primitive images for setting basic structures. Also, there are many types that I would like in them. Perhaps, I will gradually create not only present images but future ones as well.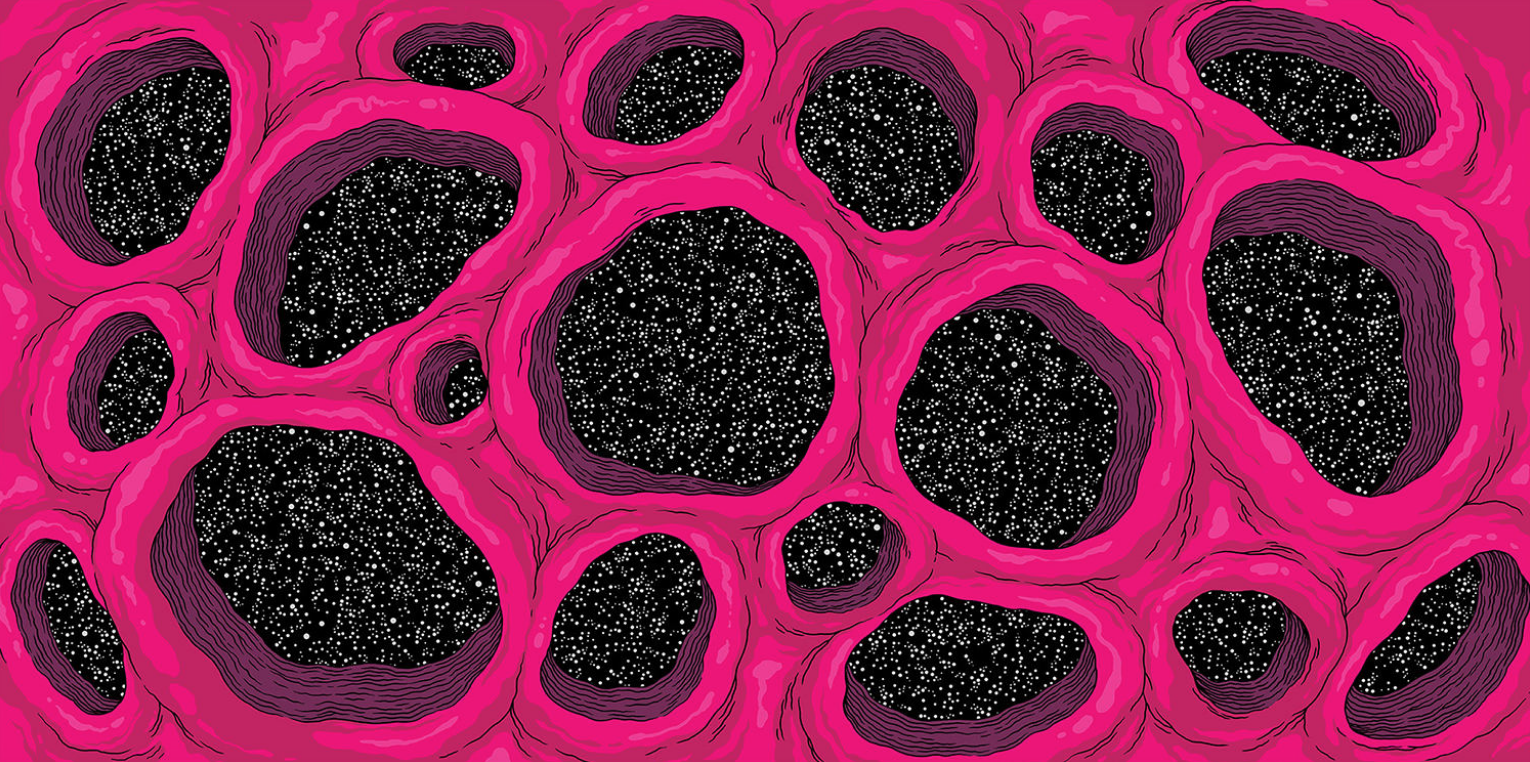 What is your artistic philosophy?
It is not wrong to make works to show somebody, but sometimes I think that I am working along those lines. Obviously, if I believe this as a philosophy, I would try to work with feeling emotions until the works are done.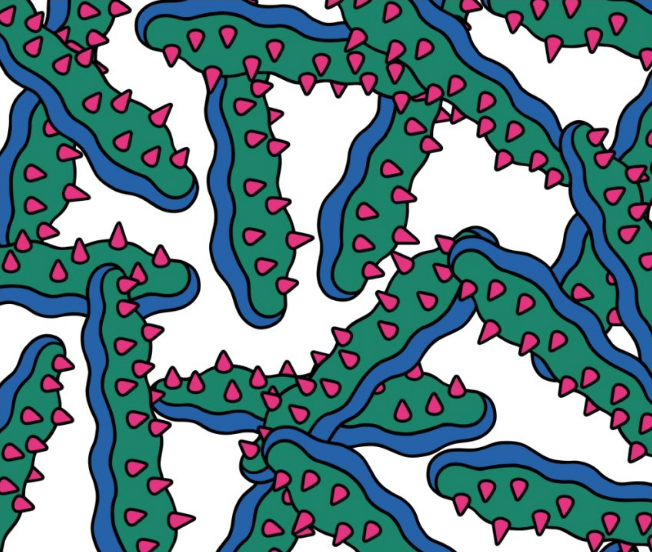 Finally, why do you create art?
Perhaps, creating art is self-satisfaction. Finding the certain process that realizes an imagination in a reality is delightful. Now when I gradually build an imaginative world, I feel a sense of achievement, and also a sense of duty.
Don't have an Artist shop? Click here!