Fall TV is BACK, baby! Sure, the outside world is beautiful and all during fall. But when it comes to our fave shows coming back, this is the season best spent inside and in a blanket fort while cocooned in coziness Whether you watch every show the hour it comes out or you have a running list of friends' Netflix passwords for catch-up bingeing, now's the time to get up to speed on your shows. Here are a few TV shows we dig re-watching in the fall and a few TV shows you should probably catch up on – a few of which even feature Threadless tees!
.     .     .
The Good Place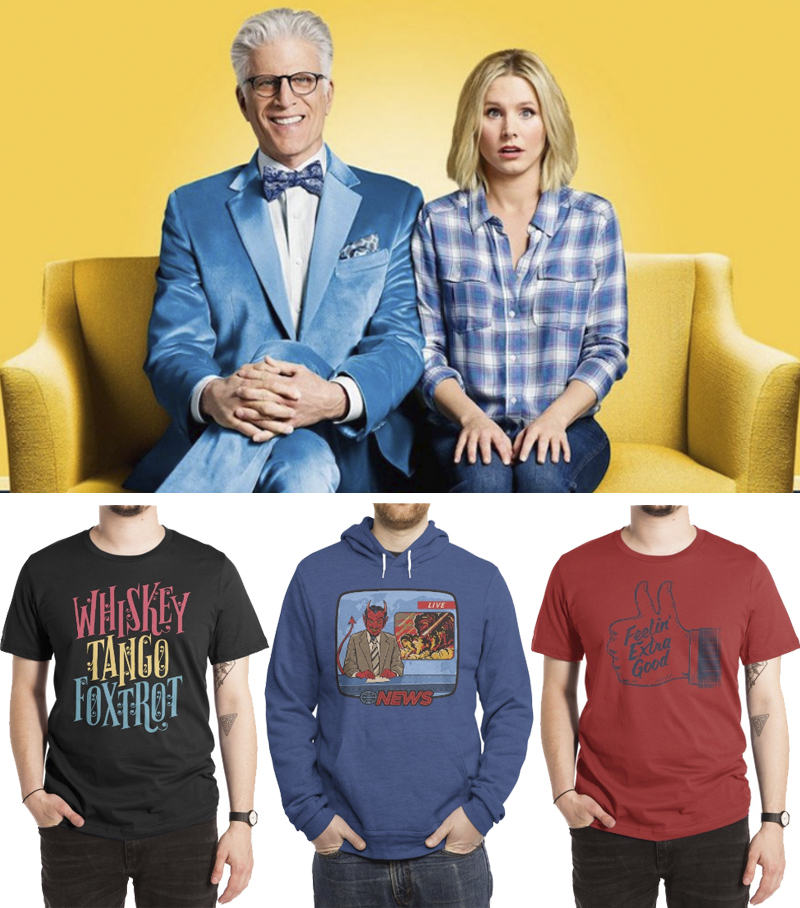 If you haven't been watching The Good Place, what the fork are you even doing?! The show follows Eleanor Shellstrop when she wakes up in the afterlife. Surprised she's ended up in "The Good Place" after the life she led, Eleanor quickly figures out that she's been placed there by mistake. What starts as a straightforward premise escalates into insane twists that only get better in season two. Made up of short, addicting seasons, catch up on this whole show on Netflix before season 3 drops on September 27th.
BoJack Horseman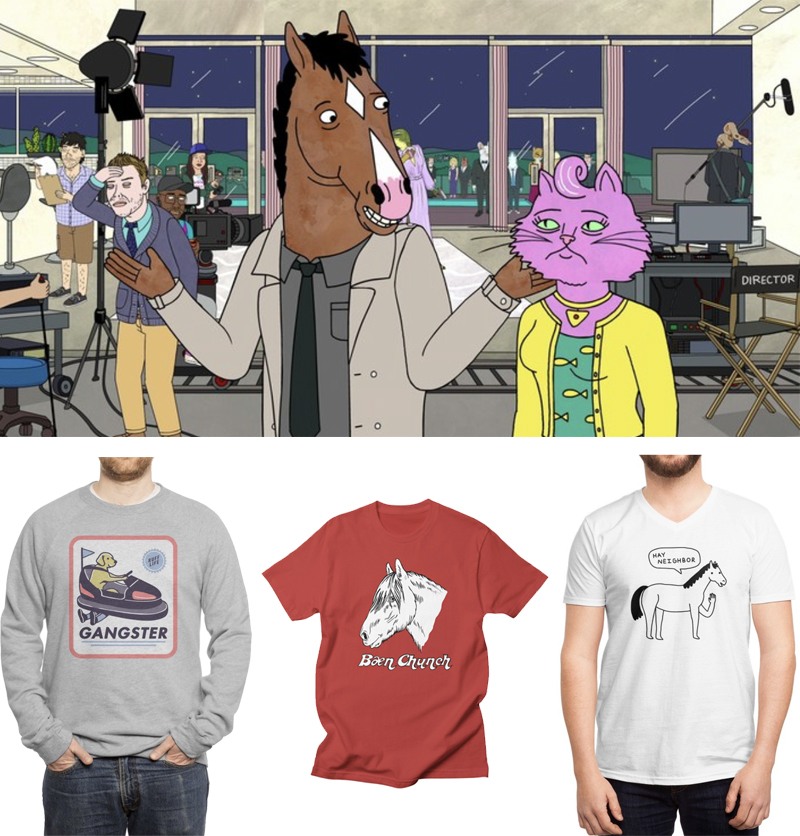 With Halloween coming up, it's the scariest time of year… and what's scarier than deep existential dread?! Viewers beware: this is not the easiest show to binge unless you pair it with something super happy to watch after. And it does touch some dark and heavy subjects, so if that's not your thing, consider another show on this list (or just listen to our podcast episode featuring BoJack's Production Designer, Lisa Hanawalt!) But BoJack is a work of art, both visually and story-wise. And with the new season dropping on Netflix on September 14th, get ready for even more of this gem.
Twin Peaks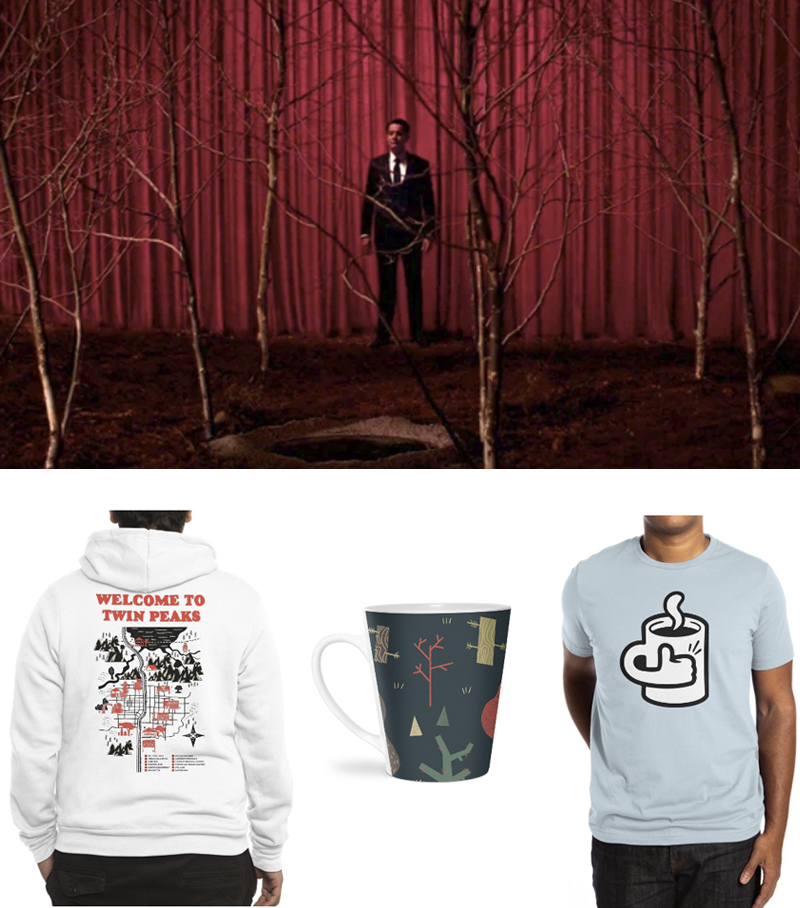 The owls are not what they seem. And this show is never what it seems. Twin Peaks is another show you can just not get enough detail from with just one watch-through. In our humble opinion, nothing says Halloween-y fall vibes quite like a small, foggy mountain town, a spooky mystery, and plenty of – excuse me – damn fine cups of coffee. (Suggestion: have a cozy hoody by your side so you can hide your eyes in the hood when things get #toospooky).
Supernatural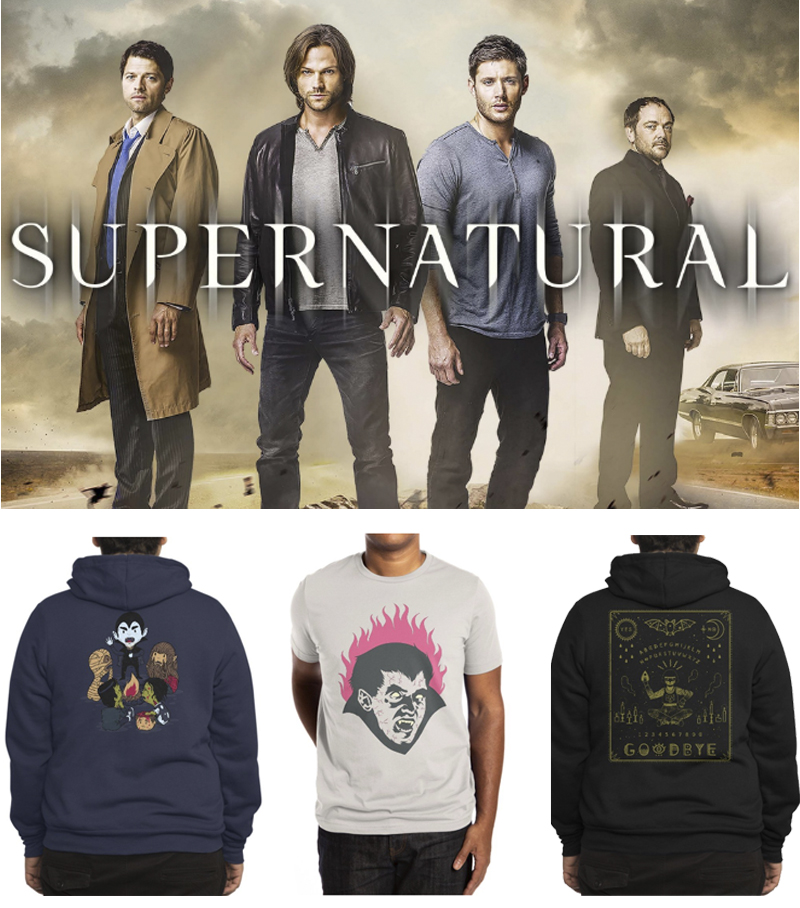 An oldie, but always a goodie. If you've never seen Supernatural, fall is the perfect time of year to do a deep dive. There's almost no show that does spooky better, and definitely no show that uses "Carry on My Wayward Son" or plaid better (for real). It will give you plenty of creepy vibes and will always make you laugh (and cry… it will do that, too). Catch season 14 on October 11th.
The Flash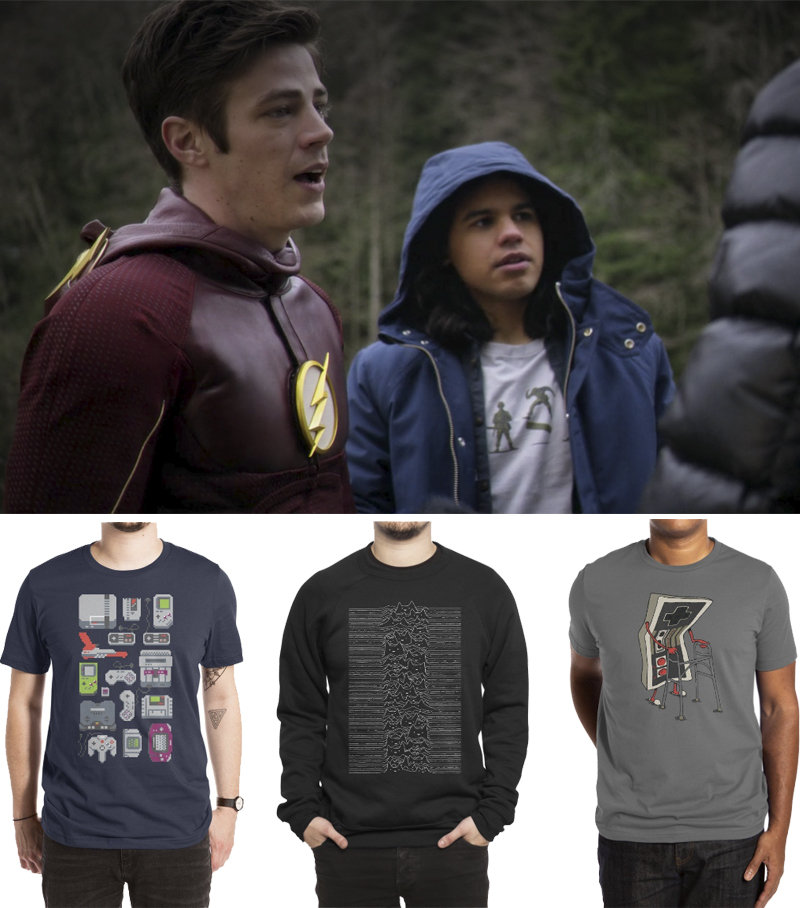 We're not just biased because Cisco is the world's number one Threadless t-shirt fan (he really is). New episodes of The Flash are just around the corner, and we wish the time would move as fast as Barry Allen does. If you're looking to get your superhero fix before the next capes hit the big screen, you've got four seasons of this super fun show to binge before the new season hits small screens on October 9th. 
Lucifer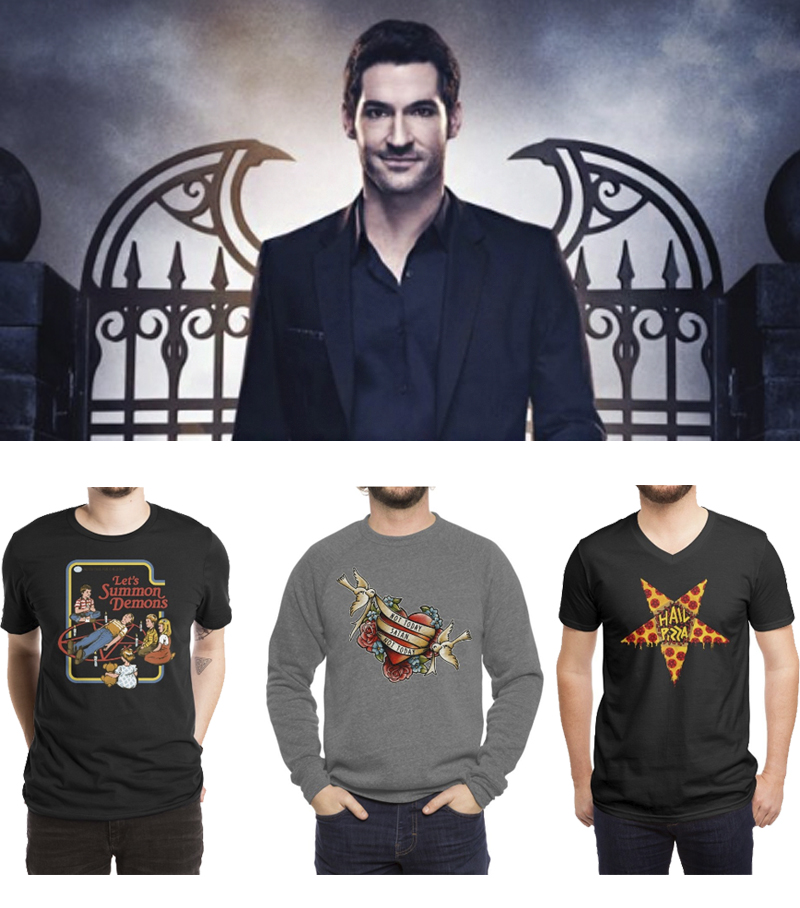 Lucifer literally rose from the dead. After Fox canceled it after three seasons earlier this year, Netflix swooped in like the truest hero to save the show after a massive #SaveLucifer social media campaign by fans. With this show coming back in a binge-worthy format near you, catch up on the previous seasons while the creepy fall vibes are strong!
Stranger Things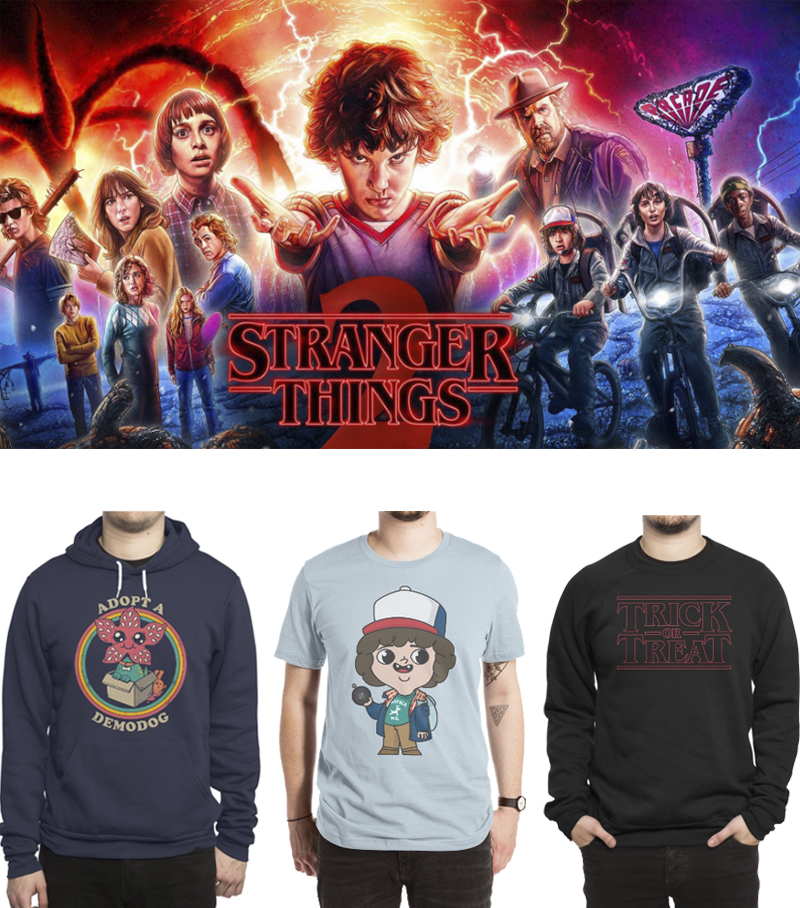 Preferred watch method: in a blanket fort version of Castle Byers. Friends don't lie. And as your friend, we're telling you that there's just no such thing as "too much" of Stranger Things. With the new season not slated to drop until next summer, re-watch this perfect-for-Halloween treasure (and if you want even more Stranger Things-y vibes, try also watching Dark on Netflix).
Arrested Development
Anyone else give themselves a Ron Howard narration wherever they go? Arrested Development is one of those shows where the more you watch, the more little details you notice. And with season five still relatively fresh from this May, now's the right time to curl up with a nice mug full of pumpkin spice anything to do an always-needed revisit to the Bluth family.
See more pop culture designs!