Windows down, highway playlist on. There's a reason pop culture staples like "Route 66" and Jack Kerouac's On The Road embrace life on the road. There's nothing like the sense of freedom and adventure that comes from jumping in the car and following the road signs wherever they may take you on a whim. Especially for creatives – a good road trip full of new sites can sometimes be just the thing to wedge you out of a creative funk.
Our busy lives may make that spontaneity and escape seem like something we only think about as we stare out the office window and whisper, "someday…" But a road trip doesn't have to take six months of planning and mapping. In fact, it can be just a few hours away. Then suddenly it's not such a far-off dream anymore: it's a totally doable weekend escape. Here's how to have the perfect spontaneous road trip with minimal planning and maximum relaxation.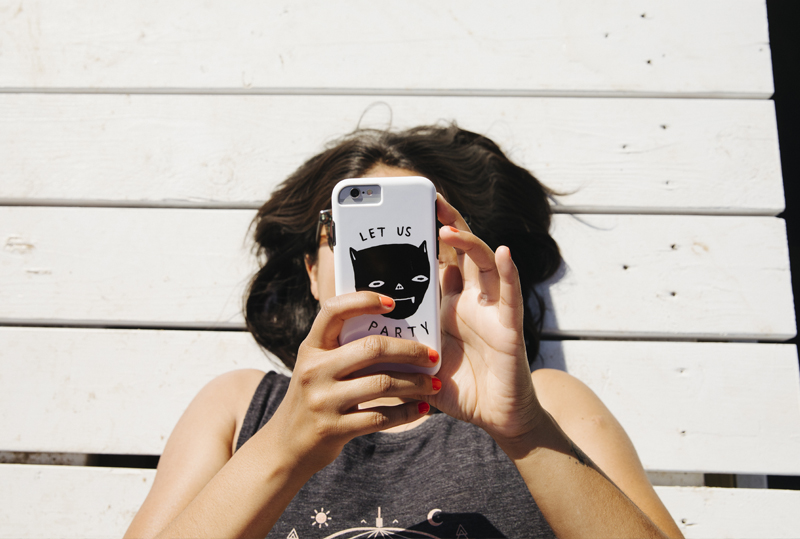 Bring a map (aka your phone)
I know what you're thinkin': this was supposed to be a trip to get away from it all…including #socialmedia. But let's be real, even if you want to live life like the Beatniks hitting the road in a Jack Kerouac novel, paper maps are a pain – no matter how nostalgic. Let your phone (ironically) connect you to the place you're going to disconnect for a little while. And hey, even if you're throwing caution to the wind and following any highway sign that seems interesting, having a way of finding your way back home is always a good thing.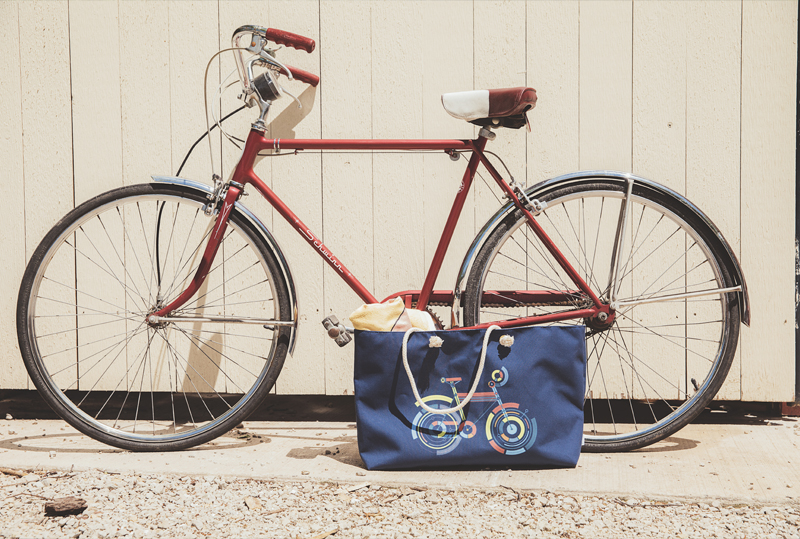 No car? No problem
Where you're going, you don't need roads…well, highway roads, anyways. Road trips don't always have to involve a car driving across the country. Take your bike out for a spin. A road trip through a bike path can get you back in touch with nature – not to mention, it's a solid workout and a great way to clear your head! Pack up some snacks in a drawstring bag for easy transport or even a rope handle weekender if you're biking somewhere you can camp out.
Shop bags for your next adventure
Bring your art supplies
Changing up your scenery is KEY for creativity. That's why a road trip can be the perfect thing for artists and creatives. 'The everyday' is a killer of creative brainstorming – you need novel experiences, sites, surroundings to reinvigorate the right brain and keep it inspired. Bring some art supplies with you and try creating a visual journal of your trip, or just drawing what's around you.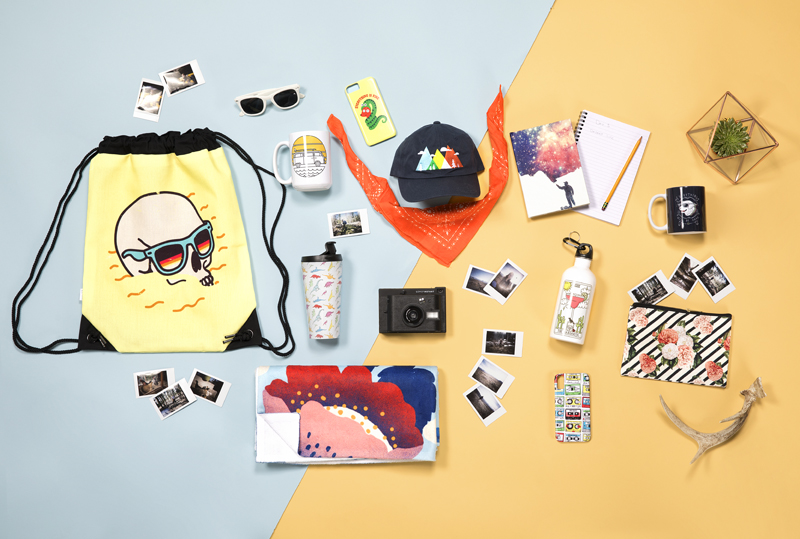 Bring the right gear
The best kind of road trip is spontaneous…but that doesn't mean you shouldn't be prepared. In fact, you should DEFINITELY be prepared. Hitchhiker's Guide to the Galaxy summed it up best: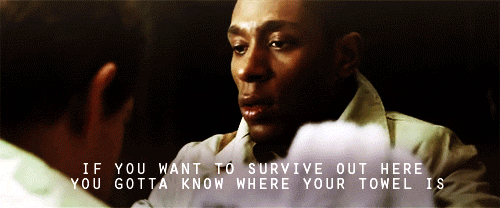 Here's a quick mini checklist:
Travel mug for your coffee needs
Zip pouches for your art supplies
Sunglasses
Beach towels (see above)
A hat
A camera
Water bottle
A bag to put it all in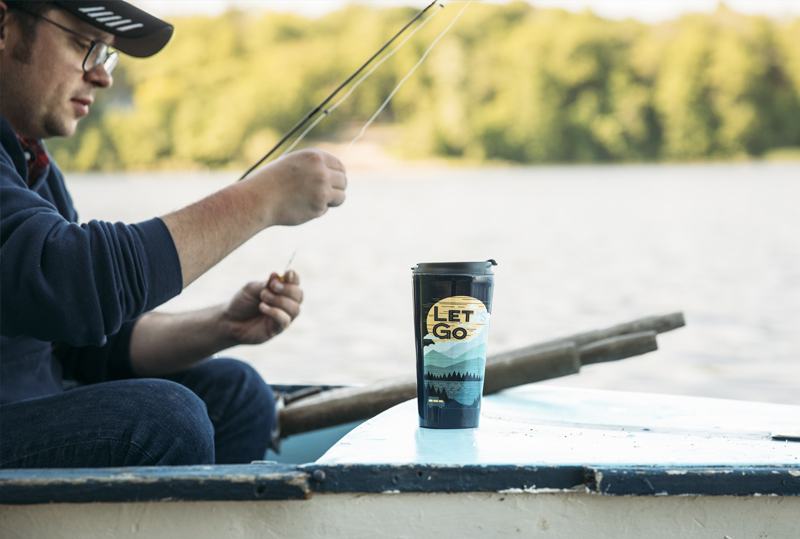 Stay caffeinated, stay hydrated 
At the risk of sounding redundant, escaping the everyday for a second doesn't mean you can escape your survival needs. Bring a filled travel mug to stay hydrated. Especially if you're going somewhere where you can't buy a water bottle and that creek water is a little too silty for comfort. And pre-stock a travel mug with coffee at the ready to keep you awake for the ride.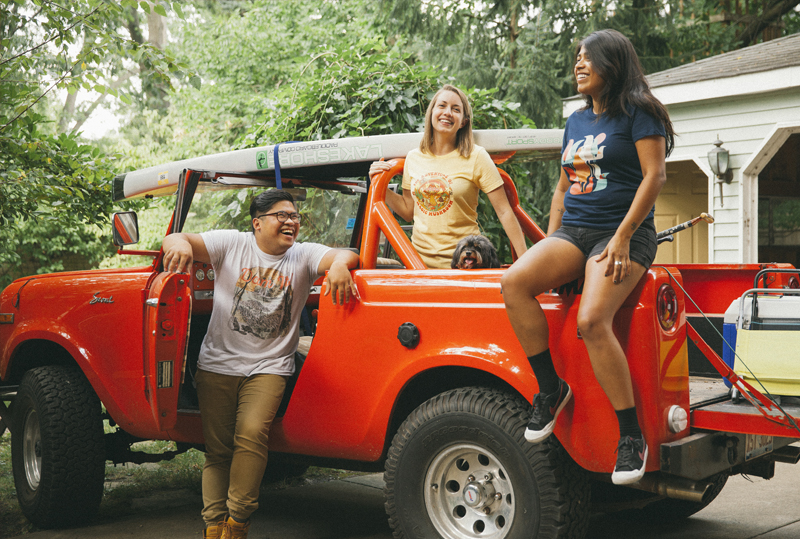 Bring friends
Solo road trips are a great way to hit refresh on your energy and get back in touch with yourself (especially for introverts). But there's nothin' like comparing road trip stories – good and bad – with a buncha friends. Gather good people, get in the car, and hit the road.
Where to next? That's up to you. Road trips are always a good escape from everyday life. But they're also a way to recharge for everyday life. Be present. Be in the moment. Happy travels!
Gear up for your road trip here